First Night of Summer
Landon Parham
2013 Finalist
328 Pages
Check current price
Fiction - Suspense
Reviewed by Alice DiNizo for Readers' Favorite

Freckle-faced four year old Jason Smith sits on the rooftop of his Craftsman-style home in Ruidoso, New Mexico. Jason has a lisp, a wild imagination and a knack for mischief and now he is pretending he is Batman. He jumps off the roof, a twenty-two foot drop, but he is saved by blonde and bright Caroline and Josie Snow, his eight year old twin neighbors who hold out a tablecloth and break Jason's fall. Caroline and Josie get lots of media coverage for their brave rescue. Their father Isaac is a pilot for New Mexico's forest fire patrol. Isaac and the girls' mother Sarah have a good life together. They enjoy having Isaac's longtime friend, Ruidoso's Chief of Police Charlie Biddle, for Wednesday night meals. Isaac and Sarah also enjoy having Caroline and Josie watched by Jason's mother so that they can have a night to themselves. But someone is watching Caroline and Josie, dreaming dementedly of kidnapping them. That someone is Ricky Doors who watches the girls through his binoculars as their neighborhood has lots of trees, ridges to hide in and mountains in which people can disappear. Psychotic Ricky longs to be loved by somebody and always asks his victims, "Do you like red?"

"First Night of Summer" by Landon Parham is a brilliant, suspenseful story of a pedophile and his sick, twisted desires as he targets a family whose members have only known a life that is good and has been kind to them. The suspense starts at the opening pages of this novel and continues without flaws throughout the entire story. The characters of Isaac, Sarah, Josie, Isaac's parents Tom and Helen, Charlie Biddle, and all the other major and minor characters in "First Night of Summer" contribute significantly from the moment they are introduced into the storyline. The author uses original mechanics in his writing: for instance, Ricky has himself wheelchair bound to entice one of his victims. There are stories of suspense galore but "First Night of Summer" is head and shoulders above them all. It is a must read for anyone and everyone!
Unintended Consequences
Marti Green
2013 Silver Medal
285 Pages
Check current price
Fiction - Suspense
Reviewed by Patricia Day for Readers' Favorite

"Unintended Consequences" by Marti Green is an excellent read. Dani Trumball is drawn into solving an old murder case. One man, George Calhoun, is in death row, and maintains he is innocent of killing his daughter, Angelina. There is a body, but it is badly burned, so identification is difficult. George is adamant it is not his daughter; but he will not reveal where she is. His wife is just as adamant in telling anyone who will listen that he killed their baby. Another young girl, Stacy Conklin, went missing at the same time. Could there be a connection, or is Dani being led along a goose trail? The story develops smoothly and at a rapid rate. You'll need to stay calm through the whole tortuous legal journey, as Dani seeks to free what she deems to be an innocent man. Time is against him, and her. You'll need tissues too, as the tales of the struggles of two families are revealed.

I loved this book. It kept me turning pages, wanting to know what comes next. I wanted resolution - but had to wait in line, as step by step, lawyer Dani Trumball seeks justice not only for George Calhoun's rights, but for his freedom as well. I couldn't wait to find out if she found the missing link and was able to solve the mystery.
Shadow Dragon
Lance Horton
2013 Gold Medal
424 Pages
Check current price
Fiction - Suspense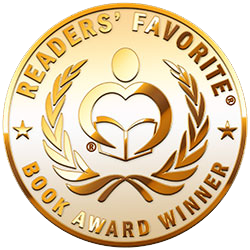 Reviewed by Anne Boling for Readers' Favorite

It was a bitter cold snowy night. The power lines were down throughout the area. Jake grabbed his tool belt and flashlight as he exited the cab of his snow cat. He was checking the meter when he first heard the sound. Gong. Gong. He saw the open door and entered the house; what he saw inside was so gruesome he could barely believe it. Screaming hysterically he ran from the cabin. FBI Agent Lewis Edwards and Victim Specialist Kyle Andrews were called to Montana to investigate the gruesome murders. The Sheriff's department had discovered body parts of at least three victims. Oddly the torsos were carried off but the head and arms were left. Photo Journalist Carrie Daniels was investigating her grandparents' murder when she stumbled across some clues that could be the key to the murders. But exactly how the information fits in is the question. Carrie and Kyle were just beginning to discover feelings for each other but if they were to have a future together they must first face the evil that lurks deep in the forest.

Shadow Dragon is a mystery suspense thriller. Author Lance Horton kept the suspense at its peak from beginning to the end. There was a constant feeling that I needed to look behind me to make sure no evil creature was lurking. I was so caught up in this tale that I felt as if I were part of the story. Horton skillfully developed the characters, with each of the secondary characters playing an important supporting role. This book has it all, mystery, chills, thrills, suspense and just a touch of romance. Don't miss Shadow Dragon.
The Book of James
Ellen Green
2013 Honorable Mention
378 Pages
Check current price
Fiction - Suspense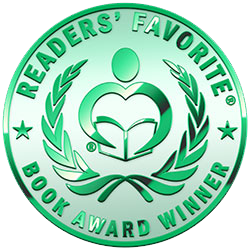 Reviewed by Jean Brickell for Readers' Favorite

"The Book of James" begins with Nick dead, killed in a car wreck while Mackenzie was driving. It was not her fault, but that did not stop the guilt she felt. As Nick lay dying, his last request to her was to "find James". The suspenseful book starts with the search for James and she has no idea who she is looking for and why. Mackenzie is led to an old house full of tunnels under the house, locked doors, and a woman, the mother of Nick, who is cold eyed and would have made me turn and run, but Mackenzie is driven to find answers. She has help from Dylan, the handsome young lawyer and her friend Samantha. Dylan calls her Nancy Drew because of her digging for clues and for what has happened in years past that must be kept secret by Cora, Nick's mother. So many questions to ask, so many clues to dig up. Mackenzie finds herself in hot water because of the information she "digs" up.

What a book! I found this book to be very scary because of its realism. "The Book of James" is full of events that can seem logical when mind control and degradation of people are at play. This is a read-all-night book, and has a bit of romance but the ongoing premise is the question; will our heroine come out alive? She is driven by her husband's dying request to "find James."
Shades of Gray
Andy Holloman
2012 Finalist
370 Pages
Check current price
Fiction - Suspense
Reviewed by Joy Hannabass for Readers' Favorite

What would happen if you found out your child has a life threatening illness? You would do everything possible to help your child, and that is just what John Manning does in this story, "Shades of Gray". Based on a true story, author Andy Hollman writes an intriguing tale of the despair of a father as he deals with his daughter's illness and the medical treatments to follow. John thinks his life is bad when his wife leaves him, and again when his successful business is struck with the 9/11 events, but when his daughter Lucy is diagnosed with a rare kidney disease and needs a transplant, his life dramatically changes. He needs money, and he needs it fast. One of John's travel agency clients, Wanda, is trying to make ends meet financially for her daughter, Tonya, but her job is anything but legal. Circumstances bring these two adults together to form an operation to smuggle amounts of cocaine through cruise ships, where the drama begins and we follow their journey.

Wow, I simply couldn't believe what anyone was saying. Is there anyone here who is straight and legal, except for the two children, Lucy and Tonya? Andy Holloman creates a cast of intriguing characters and writes a thriller that will keep you reading until the last page. With a lot of twists and turns you will find yourself wondering what will happen next and to whom will it happen. To some people the ending isn't a surprise, but for me, it was, and I'm just not sure if I liked it. It was just ok for me. And one thing that irritated me was the lying throughout the book. I guess that is the way it has to be in an illegal job like they had, but it was sometimes overwhelming. And also the language, fording me to weed through all the curse words to get to the story, was a let down for me too. All in all, if you like thrillers, you will enjoy Andy Holloman's "Shades of Gray." So I encourage you to grab a copy to read and enjoy for yourself.
Target of Betrayal
Melissa Ohnoutka
2012 Finalist
324 Pages
Check current price
Fiction - Suspense
Reviewed by Trudi LoPreto for Readers' Favorite

Suspense, excitement, romance, edge of the seat reading and mystery, "Target of Betrayal" by Melissa Ohnoutka has it all and so much more. Katherine is still trying to get over the death of her husband Nick and caring for and loving her two small children. Five years have now passed and she meets an old school flame. Katherine and Robert plan a dinner date that will change Katherine's life forever. There is trouble in the restaurant and Robert disappears. Katherine, her children and their home are suddenly in danger from unknown men who appear to be trying to kill them. Katherine is clueless as to why her involvement with Robert would put her in danger. Marshall David Thomas, an ex-FBI agent, is assigned to the case and it becomes his responsibility to protect the family at all cost.

Melissa Ohnoutka has given us strong characters that are good and bad, but we are not always sure which is which. We the readers are kept in suspense until the very end of the book. "Target of Betrayal" is a page-turner that will find you emotionally attached and you will be unable to put the book down until you reach the last page. Melissa is a five star writer who has me anxiously awaiting her next book. In my opinion, "Target of Betrayal" deserves a five star rating and is a must for the romantic suspense thriller reader.
The Exiled Element
A James Becker Suspense/Thriller
John L. Betcher
2012 Honorable Mention
295 Pages
Check current price
Fiction - Suspense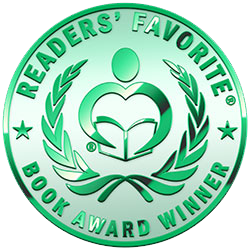 Reviewed by Alice DiNizo for Readers' Favorite

Beth Becker is retired from her decrypting work for the CIA and lives with her husband, James, a former military intelligence operative, in Red Wing, Minnesota. Then she is called back by those in power in Washington, D.C., to head over to Egypt to "see" her friend Rasha at Egypt's CIS as the new Egyptian President has just been assassinated by someone with a Southern Texas drawl and messages need Beth's decoding genius. Senator Grossman, head of the Senate's Armed Services Committee, is threatened with assassination, as well, and it is not just because he has had numerous extra-marital affairs. While Beth pursues information that will tell why Egypt has stolen plans for the United States' top secret plane, Aurora, her husband James teams up with local sheriff Gunnar and Native American "Bull" to stop attempts on Senator Grossman's life. Will Beth decode top secret information before she is captured and will James, Gunnar, and Bull capture Raptor, the assassin, who has "drawn a bead" on Senator Grossman?

"The Exiled Element" is a follow-up novel in the Beck Suspense/Thriller series and it is well-written, filled with suspense and unexpected twists and turns. Readers will follow the plot as it proceeds to a satisfying conclusion and will love all the characters, especially Dakota Native American "Bull". In fact, readers will adore and even reread the part at the book's conclusion where Bull acts out off-camera violence in the assassin's prison cell. Formatting and editing are above par and fans of thrillers will put "The Exiled Element" at the top of their reading list.
Before She Dies
Mary Burton
2012 Bronze Medal
416 Pages
Check current price
Fiction - Suspense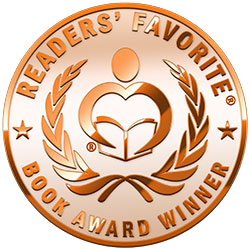 Reviewed by Alice H. for Readers' Favorite

Wow! This book is full of suspense which will keep the reader turning pages until the end. And, to make things even better, the author does not give away the end even by the middle of the book! "Before She Dies" is the latest Mary Burton thriller and it is well worth the read. Defense Attorney Charlotte Wellington carries a deep, dark secret which has been contained so long that she carries a reputation of impeccability. But, when the carnival comes to town, her secret threatens to unravel in such a manner that her life will never be the same. Women are being murdered in a brutal and ritualistic manner and, like it or not, Charlotte Wellington is right in the center of the mystery. Her past threatens to become exposed as she is no longer able to protect her secret and she must make a decision of whether or not to release herself fully to her friend and lover Daniel Rokov. Until the present, Charlotte and Daniel have had a "friends with benefits" relationship but this is about to change as Charlotte becomes deeper and deeper involved in the chain of events which lead her to the brink of death.

Burton has a succinct and powerful manner of weaving her plots and disclosing the secrets of her characters. She writes hard-nosed dialogue in which nonessential details are eliminated in favor of the reader hopping into the story to become invested in the detective work. This is an artistically written story which will captivate the reader from start to finish.
The Bryant Family Chronicles
Death and Gold in Zara Zote
Eddie Hughes
2011 Bronze Medal
314 Pages
Check current price
Fiction - Suspense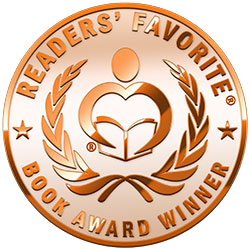 Reviewed by Stefan Vucak for Readers' Favorite

Rick Bryant, an electronics wizard, gives up the corporate grind and establishes a small research company in Florida, developing sophisticated buoy sensor packages and advanced imaging software. His two precocious daughters discover an old sword on a deserted island that eventually leads them to buried Spanish treasure. Rick gets involved with the local sheriff and the Drug Enforcement Agency, where his advanced gadgets help to break up a major drug smuggling ring.

The Bryant Family Chronicles is packed with continuous action and the reader is quickly swept up with Rick and his wild adventures to corner the drug smugglers. There are enough speedboat chases, flying drones, even a yellow submarine the smugglers are using, to keep the reader interested. His two daughters offer an amusing diversion and insight into teenager life. There is minimal characterization and story depth in this book, but young readers will not find this a problem, being more interested in following the adventures that are unfolding. Although entertaining, for a serious reader, many of the underlying plot assumptions and the variety of super gadgets that Rick employs are hardly credible.

As an adventure writer for young readers, Eddie Hughes has much to offer. His easy style is entertaining and diverting, ideally suited for a teen audience.
Silent Partner
Jennifer Chase
2011 Silver Medal
220 Pages
Check current price
Fiction - Suspense
Reviewed by Lynette Fowlston for Readers' Favorite

California, a serial killer on the loose targeting young prostitutes and one police officer and his K-9 ready to capture him and bring an end to his deadly reign. Who will be the victor in this suspense filled novel.

When young sisters, Teresa and Megan O'Connell, witness the murder of their mother at the hands of their own father, they were raised by their grandparents. Now, grown up, Teresa has a normal life while Megan suffers from agoraphobia. When her sister is murdered, all clues point to Megan. K-9 Officer Jack Davis was raised with the sisters and could not believe that Megan was a murderer. When he finds himself becoming attracted to Megan he finds himself struggling with his own desire and departmental codes. With several suspects, a psychopath that gets a thrill out of killing , a brother who is supposed to be dead, a lawyer, two strangers who seem to come out of nowhere to be around every crime scene, and disappear in a flash. Still the clues point to one person. Who is the actual killer and who will be the final victim? What secrets are each hiding. One Cop, One Serial Killer, One Witness. A Surprise Ending..

"Silent Partner" is a fast paced thriller that will keep the reader on the edge of their seat till they reach the amazing conclusion of the book. An excellent mystery that is clearly written with no bad language or sexual exploits which I prefer. If you like to read a good mystery that leads you to think you know who did it, but then find you`re wrong, then you won't want to miss reading Jennifer Chase's newest book "Silent Partner". Recommended highly.
Contact Author -