The Spectrum Conspiracy
Craig Faris
2016 Gold Medal
372 Pages
Check current price
Fiction - Suspense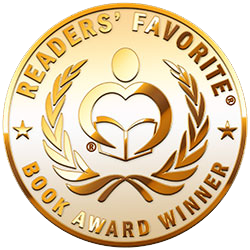 Reviewed by Sherri Fulmer Moorer for Readers' Favorite

The Spectrum Conspiracy by Craig Faris is a novel about your worst nightmares: weapons of mass destruction, terrorists, and political conspiracy. It opens with the assassination of the President of the United States during a speech, and progresses on a wild ride that involves the FBI, Homeland Security, Cabinet Level officials, scientists, conspirators, and even ordinary, everyday people with an ugly ax to grind with the government. The most interesting of these characters are Special Agent Dervin Crosby, who is struggling to salvage his career after a devastating error several years prior, and his friend Gerald McMullin, a reporter who thinks he's chasing a woman he met on a chance encounter, but is actually on the verge of something much bigger.

The Spectrum Conspiracy is by far one of the most intriguing political thrillers I've read over the past few years. While the cast of characters is expansive, they're tied together in ways that aren't too obvious or too complicated. Likewise, the plot weaves through these characters in an intriguing and interesting way. Directly or indirectly, it all works together perfectly in a story that's fast paced, thrilling, and keeps you guessing until the very end. Craig Faris did an excellent job not only with the research, but with keeping the book and the cast of characters moving together without making the end too obvious. There are plenty of surprises to keep you reading. I'm happy to give this thrilling, fast paced adventure a five star review, and I highly recommend it to anybody that enjoys adventure, suspense, or political thrillers.
Tourist Trapped
K. J. Klemme
2015 Finalist
360 Pages
Check current price
Fiction - Suspense
Reviewed by Anne-Marie Reynolds for Readers' Favorite

Tourist Trapped by K.J. Klemme is a thriller of epic proportions. Amanda Sloane is a high-powered divorce attorney who suddenly finds herself engaged to politician Matt Baird. She is also handling the divorce of Celeste and Gordon Harding. A phone call from her father reveals that her half-sister Rebecca has gone missing in Mexico with her husband. After refusing to drop everything to look for her, Amanda changes her mind and flies to Mexico with Chad Cooper, an attorney with whom she is working on the Harding case. Between them, they crisscross the islands and old haunts of Mexico, chasing across the Yucatán to save her sister. Not everyone is who they seem to be though, and the pair encounter more than a kidnapping gone wrong. A short deadline for a million-dollar ransom speeds things up as Chad and Amanda fight to find Rebecca before it's too late.

Tourist Trapped by K.J. Klemme is one of my favorite books of this year. I found myself hooked from the word go. Ms. Klemme has written a stunning suspense thriller here with a fantastic storyline. I found myself rooting for Amanda and Chad all the way, but couldn't work out who was responsible and who wasn't for the kidnapping. There are also two other stories going on in the book, both of which tie in to the main one quite nicely. Excellent book! I understand this is the first of a trilogy so I am looking forward to the next one with bated breath.
Devil's Lake
Aaron Paul Lazar
2015 Finalist
290 Pages
Check current price
Fiction - Suspense
Reviewed by Trudi LoPreto for Readers' Favorite

I found it impossible to put down Devil's Lake after reading the very first sentence. Aaron Paul Lazar has changed the traditional format of a mystery story in a very unique and enjoyable way. He starts the book with a happy ending and works backwards, ending with another happy ending. The story begins with Portia having escaped from the man who has kept her prisoner. She has just returned home to the farm and her beautiful horses that she has only been able to dream about over the last two years. She can hardly wait to see her mother, father and younger sister again. Boone, her childhood friend and next door neighbor who has never stopped believing that she would return, is an added bonus. Portia has had little food and been kept inside a small cabin, not seeing the outside world, just cooking for and pleasuring Murphy, her captor. Planning her escape has been the only thing that keeps her going from day to day. Part Two goes back to the beginning and we learn how Portia was taken and the terrible times she had to endure. Parts three and four of the story are the confrontation, revenge, end of Murphy and the beginning of Portia's new life.

Devil's Lake has everything: mystery, romance, strong family ties filled with love, excitement, happiness and sadness. I was pulled into the book and lived the story right up until the very last word. Aaron Paul Lazar is a brilliant author who has created characters that are impossible not to like, except for Murphy, and a plot that takes many twists and turns, several surprises and lots of suspense and action. It is very easy to give this book top honors and kudos for being everything it promises and more. I highly recommend it to mystery fans. Devil's Lake is a sure fire winner. Lazar has written other books which I have not yet read, but he has certainly jumped to the top of my must-read authors list.
The Schwarzschild Radius
A Thriller
Gustavo Florentin
2015 Finalist
292 Pages
Check current price
Fiction - Suspense
Reviewed by Jack Magnus for Readers' Favorite

The Schwarzschild Radius is a crime thriller written by Gustavo Florentin. Rachel Wallen is a brilliant science student at Columbia University who's embarked singlehandedly on a mission to rescue her missing younger sister, Olivia. Olivia volunteered at a mission for homeless kids which was run by the charismatic priest, Evan Massey, before she disappeared. Rachel is working undercover, posing as an underage runaway who knew Olivia, and she enters Transcendance House seeking shelter. She's told that Olivia was dismissed after her stripping and sex work was exposed. Rachel joins forces with a young woman who caters to men who like underage girls and child pornography in her attempt to find the man who's taken Olivia. The detective on the case, John McKenna, a veteran sniper whose marriage had floundered after his return from service, is unaware of Rachel's efforts.

Gustavo Florentin's crime thriller, The Schwarzschild Radius, is an awesome read. The Webmaster is genuinely scary, and Rachel is filled with naive optimism and determination that the reader just knows is going to get her in trouble. The New York City setting for this novel is inspired; I loved the chases along the highways that connect Long Island to the mainland of New York and shivered at the scenes that took place in the abandoned subway tunnels. John McKenna is a marvelous character. I'm hoping that this book is the start of a police procedural series featuring this complex and multi-faceted detective. The action in The Schwarzschild Radius is riveting and filled with suspense, and the ending is not at all predictable. I really enjoyed reading The Schwarzschild Radius and highly recommend it.
Cicada Spring
A Novel
Christian Galacar
2015 Honorable Mention
366 Pages
Check current price
Fiction - Suspense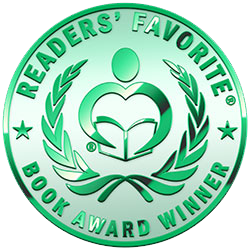 Reviewed by Anne-Marie Reynolds for Readers' Favorite

Cicada Spring by Christian Galacar is a story of suspense set in 1979, Heartsridge, Massachusetts. An ordinary day in the lives of ordinary people, until 15-year-old Kara Price stumbles home, following a brutal attack and rape. The perpetrator? A highly public figure in the town, one who is loved by all. Heartsridge is changed, divided. A mayor who can do nothing wrong, despite his temper. A sheriff with a guilty conscience. A father who wants revenge for his little girl, and a killer. Then there's Kara. She just wants to put it all behind her and move on. But she can't. There are too many people who accuse her of lying, of being nothing more than an attention seeker. Will justice prevail or will the guilty party walk away, leaving Kara to pick up the pieces of her life?

Cicada Spring is an impressive debut novel by Christian Galacar. From page one, you will not be able to put it down, I guarantee you of that. It is fast and full of exiting action. Twists and turns like no other and the expert handling of a real human interest subject show that Mr. Galacar has set the wheels in motion for a runaway novel. I expect this book to explode onto the scene and receive the accolades it richly deserves. The insight into the mind of a rape victim is deep and will affect any reader. This is a fantastic novel, with strong characters and a strong plot, and I really hope that it signals the beginning of a strong career for Christian Galacar. I look forward to seeing more from this promising author.
His Frozen Heart
Brewer Brothers Book 1
Nancy Straight
2015 Bronze Medal
326 Pages
Check current price
Fiction - Suspense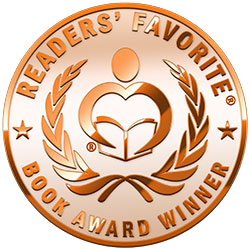 Reviewed by Trudi LoPreto for Readers' Favorite

In His Frozen Heart (Brewers Brothers Book 1) by Nancy Straight, Candy and Libby are two young women who have been friends for a very long time, sharing all of their secrets and dreams with each other. When Candy's parents move away, Libby is thrilled to move in, but the girls struggle to meet their bills and keep their refrigerator full. Libby is an extremely good pool player and they use that skill to earn money by playing in bars and making bets that they know they will win. This works well for them until one fateful night when they bilk the wrong players. Candy and Libby suddenly find themselves as victims because the men they took four hundred dollars from want to kill them. The girls get followed, beat up, hurt and scared. When Candy is forced to search out Dave, an old friend from high school, thinking he was Mark (the possible bad guy of the story) and the look-alike brother that she didn't know of, she is surprised to find Dave a very different person than she remembered. While Libby is in the hospital, Larry, an old flame, sits by her side day and night. While both girls face awful things, they also find out they have many friends who really care about them and men who love them.

His Frozen Heart (Brewers Brothers Book 1) by Nancy Straight is a book that is impossible to put down. It starts slowly but quickly heats up to suspense, excitement and romance. His Frozen Heart has it all: suspense, mystery, adventure, true friendship and love. Nancy Straight has given us a new set of friends that we cheered for, worried about and want to meet again really soon. I cannot wait for the next book in the Brewer Brothers series to be released. His Frozen Heart will keep you reading long into the night and interfere with your chores because it is so hard to put down. His Frozen Heart is a perfect read for everyone and I believe it is headed for the top of the best seller list.
The Boys Club
Angie Martin
2015 Silver Medal
Kindle Edition
Check current price
Fiction - Suspense
Reviewed by Heather Osborne for Readers' Favorite

The Boys Club by Angie Martin is a fast-paced thriller with a touch of romance. Gabe Logan has never been on the right side of the law until at age fifteen he's offered a chance at turning his life around by a man named Jim Schaffer. Schaffer specializes in working jobs that other law enforcement organizations will not touch. He trains Logan to be one of the best. Then, a job comes along bringing an old nemesis back into Logan's life, someone who took away Logan's dearest possession. The daughter of this man, Sara Langston, is wanted by the FBI to testify against her father. Sara has been placed into an arranged marriage to further the career of one of her father's employees, his right hand man. Will Logan be able to get Sara safely away from the controlling man, or will all the plans fall to pieces?

I really enjoyed reading The Boys Club. The characters were very well-written and relatable. I loved that each had flaws they struggled to overcome. Sara was my particular favorite, and I wanted to know more about her relationship with her mother. The story flowed beautifully, with just the right amount of twists and turns. I thought there could have been a bit more detail about how Logan gains Sara's trust, but that was really my only possible criticism about the novel. I hope Miss Martin plans to write a sequel because I would very much like to see where the story would go from here. The Boys Club by Angie Martin is a brilliant read, and I highly recommend it to anyone seeking a bit of thriller and suspense.
The Cost of Crude
Inge-Lise Goss
2015 Silver Medal
292 Pages
Check current price
Fiction - Suspense
Reviewed by Anne-Marie Reynolds for Readers' Favorite

Sink into a novel of mystery and suspense with a bit of romance thrown in for good measure as Inge-Lise Goss takes you through the murky depths of the oil and gas industry and reveals The Cost of Crude. Gwynn is devastated when Julie, her best friend and colleague at the Wilton Oil & Gas Company, dies in a car accident. It soon becomes apparent that it was no accident and that is confirmed when a private investigator, Ruben Dordi, turns up at her apartment. His team is investigating a string of suspicious deaths, all of employees who worked for Wilton. Hired by Julie's grandmother to determine who killed her, part of his job is to keep Gwynn safe. She suddenly finds herself being watched by the people who killed her friend and her life is in danger. But that doesn't stop her trying to determine what happened and why. Gwynn's life is thrown into compete turmoil as she falls in love with Ruben, tries to stay safe, and discovers a heinous plot to cause a destructive "accident" with a major gas pipeline. Can she and Ruben's team solve things before anyone else has to die or will they be too late?

Wow! The Cost of Crude by Lise-Inge Goss is an amazing thriller, full of mystery, suspense, romance and so many twists and turns it was hard to keep up at first. However, I soon sank into the story as it grabbed hold and wouldn't let me go until it was all over. There were a number of different characters in the book with a lot of activity going on – what I would call a busy book. But, all the pieces do fall into place and all becomes clear. There is a neat little twist at the end and an unexpected person in the frame – and that's all I will say except I hope to read more from Ms. Goss in the very near future.
A House Without Windows
Stevie Turner
2015 Gold Medal
155 Pages
Check current price
Fiction - Suspense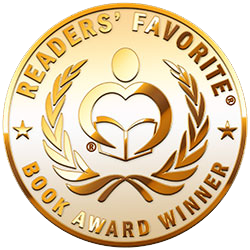 Reviewed by Teodora Totorean for Readers' Favorite

A House without Windows by Stevie Turner is the story of Dr. Beth Nichols who was held captive for ten years together with her daughter, Amy, who was born in captivity. Shortly after she fell pregnant with her fiancé Liam's child, Beth was kidnapped by an ex-patient, with little hope of escaping. Pregnant again with her stalker Edwin's child, she managed to get away when she was taken to the hospital to give birth. The story is told from different perspectives and is narrated in both first person and third person. The book starts with Amy's perspective where we find out about the house (room) where the two are kept locked and their daily routine through an innocent child's eyes. In Beth's story we find out more about the kidnapping and how she managed to escape. From Liam's perspective we learn that he is torn apart between his new life with his partner and their toddler, Toby, and the hope of being reunited with the love of his life and their ten-year-old daughter of whom he knew nothing. Later on in the book, we get to read Edwin's perspective as well as Joss', all leading to one question: will Beth get a second chance to live her life surrounded by loved ones?

I enjoyed reading A House without Windows from different perspectives as Turner captures perfectly the inner thoughts and feelings of the characters. Amy's perspective is heart breaking as the captivity is the only reality that she knew at her age. The book keeps readers interested throughout and, as the perspectives change, you want to know more about each character and how the story will come together in the end. The book has all the ingredients of a good read: positive characters, a villain, suspense, authentic dialogues and a narrative style that keeps readers interested to the very end.
Confession
Richard Freis
2014 Honorable Mention
218 Pages
Check current price
Fiction - Suspense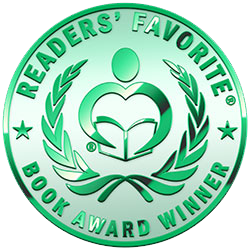 Reviewed by Melinda Hills for Readers' Favorite

George Burden seems like the average successful upper middle class man who has made a good life for himself and his family. Confession is George's tale of four days in his life during which he is forced to confront the truth about himself, his relationship with his wife and family, and the path of his life. Carried away by the love he feels for a young woman with whom he is having an affair, George loses his connection to common sense as he tries to convince her to marry him. A trip to his beach home with this woman's brother turns into an intense confrontation between George, his conscience, and the depths to which he has sunken to indulge his lust. Richard Freis brings Confession to an amazing ending which provides a push to contemplate what makes life worth living.

With fantastic imagery, descriptions, and psychological insight, Richard Freis tells an engrossing story of one man's loss of perspective and common sense when confronted with a love affair that becomes all-consuming. Confession is aptly titled since the entire story is George Burden's accounting of his sins in relation to an affair and the incredible circumstances his pursuit of this young woman bring about in a four-day period leading up to his 55th birthday. George's heart and mind open to scrutiny. Everything that has made him who he is is brought to light as he confronts the reality in which he finds himself at this turning point in his life. This is a riveting story that details the depths of human passion, frailty, and hope and celebrates the choice of surviving in spite of tremendous despair.
Contact Author -