Target of Betrayal
Melissa Ohnoutka
2012 Finalist
324 Pages
Check current price
Fiction - Suspense
Reviewed By Trudi LoPreto for Readers' Favorite

Suspense, excitement, romance, edge of the seat reading and mystery, "Target of Betrayal" by Melissa Ohnoutka has it all and so much more. Katherine is still trying to get over the death of her husband Nick and caring for and loving her two small children. Five years have now passed and she meets an old school flame. Katherine and Robert plan a dinner date that will change Katherine's life forever. There is trouble in the restaurant and Robert disappears. Katherine, her children and their home are suddenly in danger from unknown men who appear to be trying to kill them. Katherine is clueless as to why her involvement with Robert would put her in danger. Marshall David Thomas, an ex-FBI agent, is assigned to the case and it becomes his responsibility to protect the family at all cost.

Melissa Ohnoutka has given us strong characters that are good and bad, but we are not always sure which is which. We the readers are kept in suspense until the very end of the book. "Target of Betrayal" is a page-turner that will find you emotionally attached and you will be unable to put the book down until you reach the last page. Melissa is a five star writer who has me anxiously awaiting her next book. In my opinion, "Target of Betrayal" deserves a five star rating and is a must for the romantic suspense thriller reader.
The Exiled Element
A James Becker Suspense/Thriller
John L. Betcher
2012 Honorable Mention
295 Pages
Check current price
Fiction - Suspense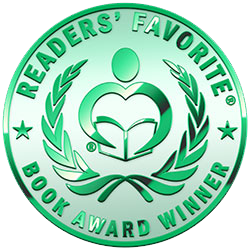 Reviewed By Alice DiNizo for Readers' Favorite

Beth Becker is retired from her decrypting work for the CIA and lives with her husband, James, a former military intelligence operative, in Red Wing, Minnesota. Then she is called back by those in power in Washington, D.C., to head over to Egypt to "see" her friend Rasha at Egypt's CIS as the new Egyptian President has just been assassinated by someone with a Southern Texas drawl and messages need Beth's decoding genius. Senator Grossman, head of the Senate's Armed Services Committee, is threatened with assassination, as well, and it is not just because he has had numerous extra-marital affairs. While Beth pursues information that will tell why Egypt has stolen plans for the United States' top secret plane, Aurora, her husband James teams up with local sheriff Gunnar and Native American "Bull" to stop attempts on Senator Grossman's life. Will Beth decode top secret information before she is captured and will James, Gunnar, and Bull capture Raptor, the assassin, who has "drawn a bead" on Senator Grossman?

"The Exiled Element" is a follow-up novel in the Beck Suspense/Thriller series and it is well-written, filled with suspense and unexpected twists and turns. Readers will follow the plot as it proceeds to a satisfying conclusion and will love all the characters, especially Dakota Native American "Bull". In fact, readers will adore and even reread the part at the book's conclusion where Bull acts out off-camera violence in the assassin's prison cell. Formatting and editing are above par and fans of thrillers will put "The Exiled Element" at the top of their reading list.
Before She Dies
Mary Burton
2012 Bronze Medal
416 Pages
Check current price
Fiction - Suspense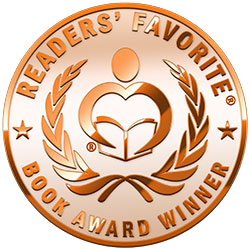 Reviewed By Alice H. for Readers' Favorite

Wow! This book is full of suspense which will keep the reader turning pages until the end. And, to make things even better, the author does not give away the end even by the middle of the book! "Before She Dies" is the latest Mary Burton thriller and it is well worth the read. Defense Attorney Charlotte Wellington carries a deep, dark secret which has been contained so long that she carries a reputation of impeccability. But, when the carnival comes to town, her secret threatens to unravel in such a manner that her life will never be the same. Women are being murdered in a brutal and ritualistic manner and, like it or not, Charlotte Wellington is right in the center of the mystery. Her past threatens to become exposed as she is no longer able to protect her secret and she must make a decision of whether or not to release herself fully to her friend and lover Daniel Rokov. Until the present, Charlotte and Daniel have had a "friends with benefits" relationship but this is about to change as Charlotte becomes deeper and deeper involved in the chain of events which lead her to the brink of death.

Burton has a succinct and powerful manner of weaving her plots and disclosing the secrets of her characters. She writes hard-nosed dialogue in which nonessential details are eliminated in favor of the reader hopping into the story to become invested in the detective work. This is an artistically written story which will captivate the reader from start to finish.
The Bryant Family Chronicles
Death and Gold in Zara Zote
Eddie Hughes
2011 Bronze Medal
314 Pages
Check current price
Fiction - Suspense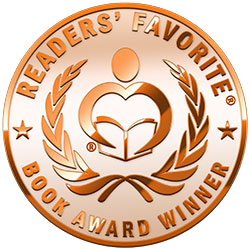 Reviewed By Stefan Vucak for Readers' Favorite

Rick Bryant, an electronics wizard, gives up the corporate grind and establishes a small research company in Florida, developing sophisticated buoy sensor packages and advanced imaging software. His two precocious daughters discover an old sword on a deserted island that eventually leads them to buried Spanish treasure. Rick gets involved with the local sheriff and the Drug Enforcement Agency, where his advanced gadgets help to break up a major drug smuggling ring.

The Bryant Family Chronicles is packed with continuous action and the reader is quickly swept up with Rick and his wild adventures to corner the drug smugglers. There are enough speedboat chases, flying drones, even a yellow submarine the smugglers are using, to keep the reader interested. His two daughters offer an amusing diversion and insight into teenager life. There is minimal characterization and story depth in this book, but young readers will not find this a problem, being more interested in following the adventures that are unfolding. Although entertaining, for a serious reader, many of the underlying plot assumptions and the variety of super gadgets that Rick employs are hardly credible.

As an adventure writer for young readers, Eddie Hughes has much to offer. His easy style is entertaining and diverting, ideally suited for a teen audience.
Silent Partner
Jennifer Chase
2011 Silver Medal
220 Pages
Check current price
Fiction - Suspense
Reviewed By Lynette Fowlston for Readers' Favorite

California, a serial killer on the loose targeting young prostitutes and one police officer and his K-9 ready to capture him and bring an end to his deadly reign. Who will be the victor in this suspense filled novel.

When young sisters, Teresa and Megan O'Connell, witness the murder of their mother at the hands of their own father, they were raised by their grandparents. Now, grown up, Teresa has a normal life while Megan suffers from agoraphobia. When her sister is murdered, all clues point to Megan. K-9 Officer Jack Davis was raised with the sisters and could not believe that Megan was a murderer. When he finds himself becoming attracted to Megan he finds himself struggling with his own desire and departmental codes. With several suspects, a psychopath that gets a thrill out of killing , a brother who is supposed to be dead, a lawyer, two strangers who seem to come out of nowhere to be around every crime scene, and disappear in a flash. Still the clues point to one person. Who is the actual killer and who will be the final victim? What secrets are each hiding. One Cop, One Serial Killer, One Witness. A Surprise Ending..

"Silent Partner" is a fast paced thriller that will keep the reader on the edge of their seat till they reach the amazing conclusion of the book. An excellent mystery that is clearly written with no bad language or sexual exploits which I prefer. If you like to read a good mystery that leads you to think you know who did it, but then find you`re wrong, then you won't want to miss reading Jennifer Chase's newest book "Silent Partner". Recommended highly.
The Lathe of God
A Quest for Noah's Ark
Angus L Franklin
2010 Gold Medal
624 Pages
Check current price
Fiction - Suspense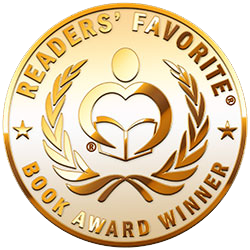 Reviewed By Anne Boiling for Readers' Favorite

The setting is post 9/11. Bio-terrorists have unleashed multiple viruses including anthrax, small pox, and a virus so evil that we can only begin to imagine the implications. RAPAIDS (a cross between the Parvovirus and AIDS virus) began by destroying livestock, causing a famine throughout the world. Then the unthinkable happened, it was passed from the livestock to the farmers. Within one year of contracting the disease, the victim was dead. Scientists are frantically working to find a cure. Could the solution lie in Noah's Ark? Sightings of the Ark have come to light. Is it a myth or fact? Could God have placed an instrument on board (The Lathe of God) that can regenerate the Earth?

The scientists found the very idea of Noah's Ark to be far fetched, few were believers. However, they knew that the citizens needed something to believe in, something to give them hope. A group formed to search for the Ark and save the world. They called themselves S.T.O.R.M. Science, Technology, Old Religion and Mythology. They researched all aspects of the story very carefully.

They began the journey to the summit with terrorists trying to stop them. Will they survive their search for the Lathe of God?

"The Lathe of God: the Quest For Noah's Ark" is part sci-fi, part action adventure, and totally entertaining. When I first saw that this book was 621 pages long, I was a bit put off. But, once I started reading, I was hooked. The reader travels with the members of STORM through the dangers of mountain climbing, terrorist attacks and a struggle with all that they believe. The plot is well developed and leaves room for sequels. The characters are interesting.
A Margin of Error
Ballots of Straw
Lani Massey Brown
2010 Silver Medal
338 Pages
Check current price
Fiction - Suspense
Reviewed By Anne Boling for Readers' Favorite

Lani Massey Brown offers readers a thriller. The setting is present day Florida. Cady Palmer is the Deputy Supervisor of Elections. A coworker commits voter fraud. As though the stress level isn't high enough, the governor sends someone to "watch" everything that happens on Election Day.

A Margin of Error: Ballots of Straw is an edge of your seat thriller. The tension slowly builds to a point of no return. The next time you close the curtain on the voting booth, you push the buttons, will your vote go to the candidate of your choice? Lani Massey Brown is a talented author. A Margin of Error seemed a bit heavy in a few spots but all in all it is a good read.
Ready For The Defense
Mike Langan
2009 Gold Medal
Kindle Edition
Check current price
Fiction - Suspense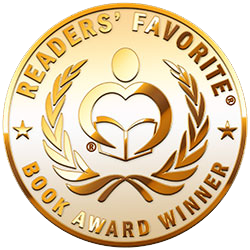 Reviewed By Anne Boling for Readers' Favorite

As I read this book I kept picturing a cross between Mike Connors as Mannix and Raymond Burr as Perry Mason. Grant you I know Mannix was a PI and not a lawyer yet he came to my mind and I know that Perry Mason was never a bumbler but he always saved his client by finding the real culprit.

Mac and Hank's new client was Senator Victoria Serling. As they were discussing the case the Senator and Mac were hit by a car. In the midst of pursuit Hank had a car accident. All three ended up in the hospital. There is more to this mystery than meets the eye.

The plot for this book could have been ripped from the headlines. Political scandal, campaign smears, and attempted murder. What more could a diehard legal thriller fan want? In the tradition of our favorite old time TV lawyers, Hank Fisher is known for solving his cases in court. Mike Langan has character development down to a fine art. His writing style is flamboyant and over the top, which makes for exciting reading. Langan's expertise adds to the legitimacy of this novel. This is the beginning of a new series; I suspect Hank Fisher to be around for a long time.
In-Sight
Gerard D. Webster
2009 Silver Medal
420 Pages
Check current price
Fiction - Suspense
Reviewed By Anne Boling for Readers' Favorite

A large corporation planned to develop a resort complex on the tiny island of Tamaqua, off the coast of Florida. The resort would attract a lot of tourist and make someone a lot of money. The residents were offered an opportunity to sell their property; however, not all of them wanted to sell. They liked their homes and their lifestyles. Many retired military personnel populated the island. The corporation was not willing to take no for an answer.

In-Sight is an exciting read. I quickly turned the pages to see what would happen next. The lead characters were well-developed. The secondary characters led much to the plot. Do not let the dull cover of this book fool you. Inside awaits a great read. I'm hoping for a sequel.
Contact Author -