Moscow Venture
A. K. Celer
2017 Silver Medal
345 Pages
Check current price
Fiction - Suspense
Reviewed By Chris Fischer for Readers' Favorite

In an exciting and highly engaging new read by author A.K. Celer, Moscow Venture is a true thriller that will keep readers on the edge of their seats and obsessively turning the pages from the start all the way through until the very end. Follow the story of John Baran, a man determined to find out the truth behind the death of his best friend. John is convinced he didn't die from a stroke caused by natural causes, but from something much more nefarious. He heads to Moscow to find answers, and gets much more than he bargained for, including espionage, a bio-terror plot, and the middle of hard-line communists' attempt to reverse history, plus the opportunity to save countless American lives and help derail a second Bolshevik revolution. But he'll only be able to do that if he can stay alive. Will he? You'll need to read the book to find out!

I very much enjoyed Moscow Venture. Author A.K. Celer has done an amazing job in creating a real roller coaster of a read, as well as in creating characters that his readers will relate to, connect with, and truly come to care about. If those aren't hallmarks of a great author, I'm not sure what are. Any reader that loves spy thrillers with realistic drama and action adventure should absolutely read this book. I am so pleased to be able to highly recommend Moscow Venture and look forward to reading more from author A.K. Celer as soon as I possibly can!
Pink Slips
Beth Aldrich
2017 Gold Medal
266 Pages
Check current price
Fiction - Suspense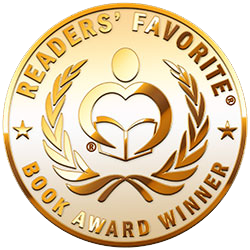 Reviewed By Anne-Marie Reynolds for Readers' Favorite

Pink Slips by Beth Aldrich is a suspense thriller. Betsy is expecting her third child and has suddenly started receiving threatening notes, notes that force her to go back to the past and face memories she would rather forget. Betsy joins forces with her dog, Barney, to help her find out who is behind the notes. When her husband has to go out of town, Betsy must keep her cool as the notes continue and she must keep her sons safe. The only people she trusts are her best friend Misty, her parents and, of course, Barney. Who is the stalker? How do they know so much information about Betsy? Is it the person who changed her life forever with one vile act ten years before? Betsy must stay strong and she must face her fears if she is to get to the bottom of the mystery.

Pink Slips by Beth Aldrich is a gripping tale of suspense. Packed with action, this is a rollercoaster story; once it reaches the top, which is very quick, it is full scream ahead on an unstoppable journey of suspense and terror, a journey that has plenty of twists and unexpected turns in it so that you simply won't guess the ending until it hits you right in the face. The psychological aspect of this story is incredibly well written; Beth Aldrich will have you gasping in terror, and examining your own mind as you wind your way through this incredibly well-written novel, a masterpiece that is up there with many of the big authors of the day. She has developed the characters so well that you really can identify with them and you feel as though you are living their lives through them, especially the main character, Betsy. I can't recommend this book enough for anyone who wants a gripping read that they simply won't be able to put down.

The Spectrum Conspiracy
Craig Faris
2016 Gold Medal
372 Pages
Check current price
Fiction - Suspense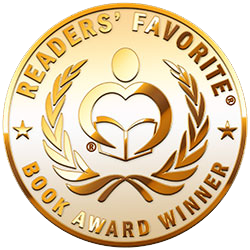 Reviewed By Sherri Fulmer Moorer for Readers' Favorite

The Spectrum Conspiracy by Craig Faris is a novel about your worst nightmares: weapons of mass destruction, terrorists, and political conspiracy. It opens with the assassination of the President of the United States during a speech, and progresses on a wild ride that involves the FBI, Homeland Security, Cabinet Level officials, scientists, conspirators, and even ordinary, everyday people with an ugly ax to grind with the government. The most interesting of these characters are Special Agent Dervin Crosby, who is struggling to salvage his career after a devastating error several years prior, and his friend Gerald McMullin, a reporter who thinks he's chasing a woman he met on a chance encounter, but is actually on the verge of something much bigger.

The Spectrum Conspiracy is by far one of the most intriguing political thrillers I've read over the past few years. While the cast of characters is expansive, they're tied together in ways that aren't too obvious or too complicated. Likewise, the plot weaves through these characters in an intriguing and interesting way. Directly or indirectly, it all works together perfectly in a story that's fast paced, thrilling, and keeps you guessing until the very end. Craig Faris did an excellent job not only with the research, but with keeping the book and the cast of characters moving together without making the end too obvious. There are plenty of surprises to keep you reading. I'm happy to give this thrilling, fast paced adventure a five star review, and I highly recommend it to anybody that enjoys adventure, suspense, or political thrillers.
Curious Reality
From the World of Spilt Milk
D.K. Cassidy
2016 Silver Medal
164 Pages
Check current price
Fiction - Suspense
Reviewed By Chris Fischer for Readers' Favorite

Wow! I just finished one of the most truly unique and interesting books that I have read in a very, very long time. In author D.K. Cassidy's new book, Curious Reality, we are again following characters from the author's previous work, Spilt Milk - Caleb, Joy and George. All three have dark and difficult pasts, and things are certainly not any different when we find them now. But all three have hopes and plans, things they believe will lead them to a better place in their lives. And the experiences they feel, the things they encounter, certainly take us on an interesting and curious ride.

I really enjoyed this book. Author D.K. Cassidy has a creative and special voice, not one you will see often in current literature. Her writing style is almost poetical, and the world she creates with her pen is simply fantastic. One of the great gifts of her writing is that she truly gets into the heads of her characters, and writes with a sympathy and empathy for them that is wonderful. Each of the characters is struggling with their own form of mental illness, and the fact that author Cassidy is able to portray them in a way that makes them both likable and sympathetic is of great importance in a book such as this.

Curious Reality would appeal to any reader who enjoys literary fiction, beautifully written prose, or books with characters that will stay with you long after you've finished reading about them. I certainly hope that D.K. Cassidy is hard at work on her next book, because I, for one, will be watching eagerly for its release.
Vanished
The Saved Series Book 2
Lorhainne Eckhart
2016 Bronze Medal
198 Pages
Check current price
Fiction - Suspense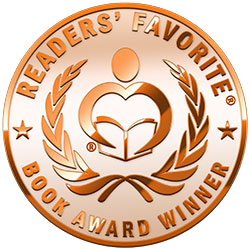 Reviewed By Rosie Malezer for Readers' Favorite

Vanished is the second book in The Saved Series by Lorhainne Eckhart. Living on military barracks, Abby and Eric are proud parents of a beautiful, healthy baby boy, Charlie, but Abby seems disinterested immediately after his birth. Having been rescued from Seyed Hossein – the man who had purchased her – when she was pregnant with her first child (Rachel), Abby had been nursing a lot of wounds, and had severe nightmares from what she had endured. Now married to Eric, Abby finds herself unable to cope with both of her children at the same time, often having moments of memory loss and seeing Rachel's father (and her abuser), Hossein nearby. Finally, one night while Eric is at sea, Abby has a nightmare worse than any that had come before. She walks out the front door and vanishes, leaving the babies to fend for themselves. Eric rushes home from his post and is horrified to find furniture upturned, while neighbors tell him that they heard nothing and are caring for Charlie and Rachel. An officer of the NCIS, Terri, spends the next several months trying to help Eric discover the truth of what had really happened that night. Not realizing that Abby had been suffering from PTSD after her trauma with Rachel's father, Eric needs to put the pieces together and discover what is real and what is not.

As a domestic violence survivor, I was able to relate quite well to Abby and found Vanished to be gripping, disturbing and very realistic. People associated PTSD with returned soldiers, not realizing that women who have been severely abused over a period of time also suffer from this nightmarish mental illness. Lorhainne Eckhart has captured the symptoms and attempted recovery of Abby's mind quite well. I flinched each time Abby had seen her ex nearby, with Lorhainne Eckhart's writing style bringing every chapter to life in such detail. Post Traumatic Stress Disorder is an illness which is rarely talked about, yet this novel brings it to light and discusses it in detail, showing the inner turmoil and thoughts of both Eric and Abby alternatively. Some post traumatic battles never end, and I recommend Vanished to all readers aged 15 and over, in the hopes that PTSD and the journey inside the mind of a battered woman can be better understood.
Emancipation
Pen Pals and Serial Killers - Story One
Jo Michaels
2016 Honorable Mention
442 Pages
Check current price
Fiction - Suspense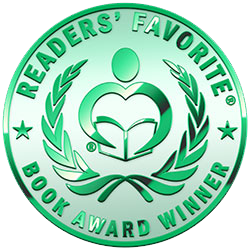 Reviewed By Lisa McCombs for Readers' Favorite

After two well-deserved years on death row for the inexcusable murder of a family of four, Tobias Butler only scoffed at the Pen Pal mails that adorned his prison cell. The anger dripping from the ink of multiple avengers of the death penalty was quite amusing. And the holier-than-thou sentiments had become boring. Then a letter arrived that created an entirely new mind set for Tobias. Jessica Phang sounded like the real deal. Beautiful, intelligent, wealthy, and obviously captivated with his story, this pen pal could very well be his ticket back to the free world. All he had to do was turn on the charm and Attorney Jessica Phang would be his. As their relationship becomes too good to be true, Tobias swallows his revulsion and plays the game Jessica devises to make the perfect prison break, the perfect romance, and the perfect gift of new found freedom. As the convicted murderer becomes confident in this turn of fate, he somehow misses a few very important details in his legal defense.

Emancipation: Pen Pals and Serial Killers - Story One by Jo Michaels is a thrilling story of suspense and gripping sexual tension that grows more intriguing with each page turned. Just when I think I cannot be more surprised with Michaels' grasp on a true crime story, she adds another twist to make this reader doubt the outcome. Emancipation is a fast-paced tale that will leave the reader slapping his/her head at the outcome. I really, really enjoyed Emancipation. I cannot wait for the second in the Pen Pal series!
Craved
Twisted, Volume 2
Lola Smirnova
2016 Finalist
314 Pages
Check current price
Fiction - Suspense
Reviewed By Rabia Tanveer for Readers' Favorite

Craved by Lola Smirnova is the second book in a trilogy that will take you on a mind boggling journey to make you understand some hard truths about your life. The novel follows the stories of three sisters, Natalia, Lena and Julia. They are from Ukraine and they were prostitutes. They came to South Africa in the hopes of putting their prostitution days behind them, but they soon realized that they have jumped from one vice only to land in another.

Working as strippers is "easy money," but Julia is not ready to leave her days as a prostitute behind. The temptation is too much, especially when she is rejected by clients, one after another. Planning to return to Europe, she is brought back to reality when some familial issues make her rethink things. Can she survive the harsh world of sex and stripping? Or will she cave in and plunge down the hole that is laced with drugs and danger?

I know this is something close to a suspense novel, but I would like to call this novel a psychological thriller. The way these sisters are living, the turmoil Julia is going through, makes these women super human and something out of this world. I have read the previous novel, Twisted, and I have to admit, I put it down at least three times, not because it was badly written, but because it was a little too dark and real.

It is a miracle that these women were able to hold on to their sanity for this long. Craved is a dark and dangerous tale of survival that makes you re-think your life and takes you on a journey where you are thankful for everything you have. This dark, mesmeric tale will take you on a carefully crafted and twisted journey that will make you beg for more. An amazing, thrilling suspenseful ride. I, for one, cannot wait for the next novel.
Girl Soldier
T.R. Horne
2016 Finalist
304 Pages
Check current price
Fiction - Suspense
Reviewed By Tshombye K. Ware for Readers' Favorite

Girl Soldier by T.R. Horne is a plot driven story about a young girl's discovery of her parents' true identity. An unplanned meeting with federal agents sparked an inner curiosity within Rain, only to be squashed when she found out that her parents were agents. After a brief meeting at the CIA headquarters, Rain and her father were informed that her mother had gone missing from duty; no communication whatsoever. A mission to locate her for briefing was under way. Her father's refusal to get back in the line of duty left a gap — an opportunity for Rain to prove she's able to perform the required tasks at hand, while holding onto the fact that she'd get to see her mother. After a tug of war with her father, Chief of Staff Christopher Dalton agreed to put Rain through rigorous training to see if she'd pass sniper training. As Rain absorbed everything, one persistent thought pulsated within her - if she could make it through everything, she'd get a chance to see her mother. As of now, it had been ten years since Rain had last seen her.

The author has the art of storytelling in a wonderful tale that I enjoyed thoroughly. I found myself reading past my breaking point because of the gripping plot. The author did a wonderful job of creating the scenes to really pull you into the plot. I loved the format of the story and the descriptions really painted a vivid picture. One thing that jumps right out is the courage of the protagonist as she is compelled by a burning desire. The story is woven with a complex plot that is unpredictable and leaves you with a satisfying ending — a hunt turns into a family rescue mission.
Captured Lies
Book One of The Caspian Wine Series
Maggie Thom
2016 Finalist
346 Pages
Check current price
Fiction - Suspense
Reviewed By Patricia Day for Readers' Favorite

In Captured Lies: Book One of The Caspian Wine Series written by Maggie Thom, Bailey was successful in her adult life. This was a far cry from her pitiful childhood, which mostly consisted of constantly moving from house to house, town to town. All her memories are of running, hiding, begging, and being fearful. She does not recall too much joy in her younger days, and prefers not to dwell on those painfully difficult memories. Now she has control of her own destiny and success has not been easily attained.

When her mother dies, Bailey's life is completely turned upside-down and she finds herself under the scrutiny of someone intent on ending her life. Why?Geoffrey and Mr. Lund, as well as Guy, are the obvious protagonists and Bailey is placed in the unenviable position of having to trust one or all, but is that wise? A photograph appears to hold the key to discovering her identity and her elusive past. When she is informed that her real name is Cassidy, it begins an exploration into who she really is, and why her life is filled with secrets. Murderous intent and kidnapping turn her life into a nightmare.

Questions grow and so does the pace of this excellent story. Discovering her mysterious past, and why she grew up under an assumed identity, blow her relatively quiet life into complete disarray and horror. Join Bailey, or is it Cassidy, on her quest to solve the puzzle. You'll find yourself turning pages quickly to keep up with the race against time. Excellent read. I highly recommend it.
The Blow-up Man
Nina Blakeman
2016 Finalist
428 Pages
Check current price
Fiction - Suspense
Reviewed By Tracy Slowiak for Readers' Favorite

In a great new story by debut author Nina Blakeman, The Blow-up Man is a thriller that will keep readers obsessively turning the pages from the very start all the way through until the very end, determined to find out what happens. Follow the story of Faye Brady, a woman who thinks she may have found love with Dr. Todd Davis, her mentor, as she is preparing for her PhD. His life definitely comes with complications, however, including the mother of his twin daughters, Annette. Faye has little experience in the world of love, and certainly none of the dangerous manipulations and vengefulness of a person like Annette. Will Faye survive to be with the man she loves? You'll need to read the book to find out!

I very much enjoyed The Blow-up Man. Author Nina Blakeman has done a great job in creating characters that her readers will connect with, relate to, and truly come to care about, thinking about long after the story is done. If that isn't a hallmark of a great author, I'm not sure what is. The story is one that kept me on the edge of my seat. It is quite the psychological thriller and was full of twists and turns I truly did not expect. For a person who reads a great deal, and can usually figure out the ending of books well in advance, this was quite a treat! I am pleased to be able to recommend this book, and look forward to reading more from the promising author, Nina Blakeman, as soon as she has something else available.
Contact Author -