Those We Trust
Marie Jones
2022 Gold Medal
322 Pages
Check current price
Fiction - Suspense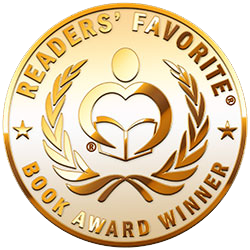 Reviewed by Jennifer Ibiam for Readers' Favorite

Sophia Meadows had just gone through a divorce after years of marriage. As a high-flying computer programmer, she took solace in her job. Aneella came along, a friend whom Sophia hadn't seen in ten years. She convinced Sophia to spend time at her Inverness home in the Scottish Highlands. Unfortunately, there was an ulterior motive, and Sophia will find out that not all that glitters is gold. As evidence piles up against her for crimes she knows nothing about, Sophia doesn't know who to trust. But when she falls in love with DI Marcus Armstrong, the investigator on the case, she must prove her innocence, even if it means putting her life on the line. Those We Trust by Marie Jones has all these exciting details.

Those We Trust by Marie Jones is a romantic crime thriller that is both refreshing and riveting. The plot was quite unusual but realistic and unique. I loved the character development as it was perfect. Aneella was less the prey and more of a predator as far as I'm concerned. This book taught me that it's not mandatory to hold on to some friendships. If people show us who they are, it's in our best interests to believe them instead of giving them the benefit of the doubt. There is a hidden depth to humans that we can't fathom. We should learn to put our foot down because that may be our saving grace. Marie is a gifted storyteller who has written a captivating book. The writing was stylish, and the book was easy to follow. I eagerly await the sequel!

The Divine Devils
Book One
Randy Weir
2021 Finalist
440 Pages
Check current price
Fiction - Suspense
Reviewed by K.C. Finn for Readers' Favorite

The Divine Devils is a work of fiction in the thriller, suspense, and action sub-genres, and was penned by author R. Weir. The opening work to a continuing series, this novel is intended for mature reading audiences owing to the inclusion of explicit language throughout, and some non-graphic references to sex and violence. In this tale, we meet protagonist Hunter Divine, a former US Marshal seeking something to put his life back together. When he happens upon a case threatening to kidnap a pair of siblings, and a mother who is down to her very last prayer, Hunter must rally his team and take on an enemy so vast that it seems impossible to succeed against them.

Author R. Weir has crafted a highly suspenseful work of thriller fiction with this unusual presentation of crimefighting and all-out action against a twisted, evil foe. One of the things which impressed me most of all was the characterization of Hunter Divine, who goes beyond the simplistic stereotype of a damaged former hero and offers us a deeply empathetic soul and a powerful psychological profile of a man with something to hope for. The plot unfurls with fantastic pacing, delivering plenty of cinematic action scenes with vivid descriptions, but perfectly balancing these out with intelligent exposition and tense moments of calm before the storm. Overall, I would highly recommend The Divine Devils for fans of slick action novels with sharp edges, as well as those who appreciate an intelligent plot and a well-crafted hero with plenty of highs and lows.
Who's Watching Maddie?
Veronica Mixon
2021 Honorable Mention
288 Pages
Check current price
Fiction - Suspense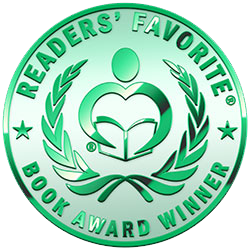 Reviewed by K.C. Finn for Readers' Favorite

Who's Watching Maddie? is a work of fiction in the women's fiction, interpersonal drama, crime, and suspense sub-genres, and was penned by author Veronica Mixon. Centered on the theme of child abduction, this thrilling and heart-wrenching read takes us through the events of a daughter's kidnapping and a husband's disappearance, in which a variety of interesting points of view protagonists reveal the plot piece by piece. We meet Deirdre Stephens, the wife and mother, suddenly thrown into the world of black markets and cartels to save her family, and State Department Agent Julia Shaw, willing to risk almost anything to navigate the case and bring the kidnapped daughter home.

Author Veronica Mixon writes with compelling force to deliver an unstoppable page-turner that will keep readers guessing right to its fascinating conclusions. One of the things I really loved about Mixon's approach is the attention to different levels of genre and atmosphere, which keeps the crime threads rolling out for suspense, but also beautifully paces the heartfelt emotions and strong female protagonists from the women's fiction angle. This makes the book feel uniquely penned and realistically drawn as a story, and it is this realism which makes it all the more frightening and exciting in the places where it reaches true darkness and anguish. I found myself most drawn to Julia in terms of personality, but all the POV characters are so well developed that everyone will have their favorite. Overall, I would highly recommend Who's Watching Maddie? as an accomplished work of realistic and emotive crime fiction.
Operation Navajo
A Tracker Novel
Anita Dickason
2021 Bronze Medal
268 Pages
Check current price
Fiction - Suspense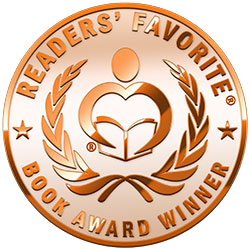 Reviewed by Stefan Vucak for Readers' Favorite

A call from the Federal Reserve Chairman at three in the morning, and Scott Fleming, head of the FBI Tracker Unit, finds himself thrown into a conspiracy to kill the Chairman. The US is preparing to switch to a gold-based dollar, which has upset some powerful bankers around the world, but killing the Chairman would not stop the changeover. Was the threat against the Chairman a distraction? Scott assigns a very special agent to probe into the pending gold-based currency launch and uncover who would want to eliminate the Chairman, and why. An Interpol plant in the Federal Reserve provides Scott with damning evidence against a prominent Senator and senior department personnel who are plotting to profit from the gold-based currency launch and cripple the international financial system. A computer program activates the gold-based currency system, and Scott's team must find a way to avert a global financial disaster.

From the first page, Operation Navajo thrusts readers into a tangled world of high-powered politics and global finance, and the workings of a special FBI team determined to overcome all obstacles in solving the case. Anita Dickason spins an intricate tale with exquisite writing that compels the reader to keep turning the pages to find out what happens next. The plan to disrupt the global financial system is absurdly simple, but the plotters did not count on having to tangle with Scott's team. Anita Dickason gradually lifts tension, leaving the reader wondering whether the FBI can in fact stop the plotters in time. Operation Navajo is very much plot-driven, with little characterization, but the density of writing and plot intricacy carry the book superbly, leaving the reader totally satisfied. A first-rate effort by Anita Dickason.
The Last Insurgent
Book 2 in the Michael Wolfe Saga
J.C. Fields
2021 Silver Medal
387 Pages
Check current price
Fiction - Suspense
Reviewed by Trix Lee for Readers' Favorite

The Last Insurgent is the second book in J.C. Fields' Michael Wolfe Saga. Sniper extraordinaire Michael and his ex-Mossad agent wife Nadia Picard-Wolfe are pulled back into the game to stop a sinister terrorist plot. Our lethal couple faces Danny McCaffrey, a former IRA member, an expert bomb-maker, and overall dangerous mercenary killer. From the mountains of Iran down to the harbors of Ireland and all the way to the suburban streets of the USA East Coast, Michael and Nadia race against time to prevent a disaster that could shake up the world.

I truly enjoyed reading The Last Insurgent. The plot was well thought-out, the pacing of the story was good, and the dialogues were effective. The suspense was kept up throughout the entire book and the action sequences were thrilling. I liked the way the narration was done, alternating among the characters spread out in various locations and with scenes that are sometimes sequential and sometimes even simultaneous. This is a movie waiting to happen! I especially liked the dynamics between Michael and Nadia, the loving marriage that they share, the lethal prowess that they have, and the dutiful principles that they uphold. The Wolfe couple is a good example of a healthy and supportive partnership between two independent and equally capable individuals. Marriage goals, I'd say! Of course with the exception of making enemies out of dangerous men like McCaffrey, a man who leaves trails of death and destruction every step of the way. J.C. Fields is an excellent storyteller. The Last Insurgent is a plot-driven, suspenseful read that does not slow down until the very end. The narrative was superb, the details well-researched, and the conclusion was satisfying. I'm looking forward to the next book in this saga.
Deciduous
Michael Devendorf
2021 Gold Medal
353 Pages
Check current price
Fiction - Suspense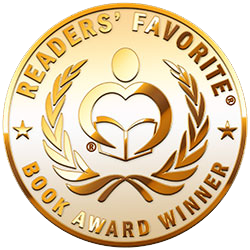 Reviewed by Ruffina Oserio for Readers' Favorite

Deciduous by Michael Devendorf features mystery and the paranormal, with strong hints of a fast-moving, enthralling thriller. Sienna loses her two children within ten months. Meanwhile, she struggles to keep her sanity after this devastating loss while striving to keep the memories of her children alive. A visit to the treehouse where Kai died conjures up images that are not just disturbing but terrifying. Something is absolutely wrong with the treehouse… or with Sienna. But then evidence from law enforcement shows that Kai's death wasn't accidental. Psychologically disturbed and convinced that someone or something sinister had a part to play in her children's deaths, Sienna must navigate a treacherous path, facing mistrust from neighbors, to unveil the mystery. When dark secrets are laid bare, will she be found standing and still sane?

Michael Devendorf plunges the reader into the mindscape of the protagonist and crafts scenes that are not just focused but disturbing. At one point, the reader thinks they know who Sienna is and then in the next moment they are doubting if they really knew her. But she doesn't fail as a character to engage readers emotionally, winning their sympathy. The opening is fantastic, emotionally charged, and electrifying. The premise is strong and the author introduces the conflict immediately. Characters like Jordan, Sienna's husband, and Yvonne, her neighbor, are elaborately written and they are characters that enrich the plot in ways that are more than ordinary. Deciduous is a twisty tale with strong psychological hints, cleverly plotted, and with outstanding characterization. It is a real page-turner.
Inherent Truth
Blood Secrets Book 1
Alicia Anthony
2020 Finalist
376 Pages
Check current price
Fiction - Suspense
Reviewed by Susan Sewell for Readers' Favorite

A California psychic is caught up in a web of lies, deceit, and murder when she returns to her Ohio home for her grandmother's funeral, in the spectacular suspense novel, Inherent Truth (Blood Secrets Book 1) by Alicia Anthony. From the age of ten, Olivia Sullivan understood she was different from everybody else. Beginning with her cousin's death, Liv began experiencing vivid dreams and visions. Unable to accept Liv's abilities, her mother takes her to doctors and medicates her. The only person who makes Liv feel accepted is her grandmother. After leaving college, Liv works for a psychic phone network. One afternoon, she receives a call from a client who threatens her life, and a vision of a woman's murder overtakes her. A couple of weeks later, her grandmother dies, and Liv flies home to Ohio. Visiting Liv in her dreams, her grandmother requests she help a small girl who eerily resembles Liv. In the meantime, someone breaks into her house and vandalizes it, leaving behind a decomposed body in a trunk. Is the dead woman connected to the girl in Liv's visions? Is she the next intended victim?

Filled with subterfuge and intrigue, Inherent Truth (Blood Secrets Book 1) by Alicia Anthony is a breathtaking suspense novel enhanced with elements of parapsychology. The sensational story includes a thrilling storyline, a riveting plot, and distinctive characters. Switching between Liv's voice and the third person, the pacing of the story moves along remarkably well. It is an exceptional novel, and I recommend it to anyone who loves breathtaking suspense intertwined with a paranormal theme. It is the first book in a series, and I look forward to reading more of Ms. Anthony's work!
The Hiding Girl
Emily Calby Book 1
Dorian Box
2020 Honorable Mention
334 Pages
Check current price
Fiction - Suspense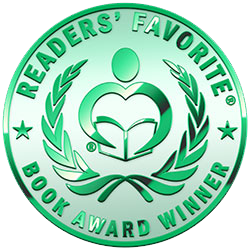 Reviewed by Shannon Winings for Readers' Favorite

At twelve years old, your focus is generally on school, friends, and family – not murder, death, and despair. However, that is exactly where young Emily Calby finds herself when her family is brutally killed by two men and she is the sole survivor. Now on the run from the men who killed everyone she loved most, she finds herself in need of things she has never before considered, like a fake ID. She meets Lucus, an ex-gang member, who has agreed to help her as a mentor of sorts. Emily learns self-defense and about herself during this time. But will she be able to confront her attackers or will more people be hurt? Will she?

The Hiding Girl: Emily Calby, Book One by Dorian Box was an interesting twist on another heart-pounding thriller. I do not often read many thrillers where the main protagonist is in their early teens, though I was quickly fascinated by this tale. It was a unique mix of hope, shattered innocence, pain, fear, and vulnerability. Emily showed incredible strength to keep moving forward when there are people double her age or more who consider giving up and sometimes do in books I have read. That said, as much as I admired Emily, I found myself falling hard for Lucus. Despite his rough exterior, he took in a young girl and gave her protection when she needed it most. He was a much-needed father figure and a wonderfully devoted mentor and friend. Overall, this was a great, suspenseful read and I look forward to a promising thrilling series from Dorian Box.
Chakana
The Director Series Book 4
Zach Fortier
2020 Honorable Mention
207 Pages
Check current price
Fiction - Suspense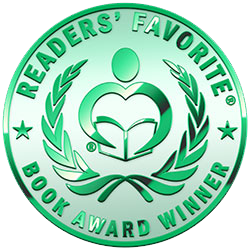 Reviewed by Christian Sia for Readers' Favorite

Chakana is the fourth entry in The Director Series by Zach Fortier, an action-packed thriller with richly developed characters. With powerful camps fallen, Nick Hudson can't help but be obsessed with thoughts of the safety of his own team, The Asgarda. The Director is a ruthless, intelligent, and very bad guy and Nick must stop him from infiltrating his group. But the choice he makes is the most dangerous, and if he fails his life and the lives of his team are on the line.

Gripping and suspenseful, Chakana is a novel with great potential for entertainment. The author's gift for character comes out strongly in this novel. With camps Baroota, Cachibaché and Izadi fallen, Nick has to make difficult choices to protect his team. The reader follows the action as the plot moves through the twists and the conflict crystallizes into an explosive climax. The writing is top-notch, filled with intelligently crafted dialogues and descriptive prose that is delightful to read.

Zach Fortier is a skilled storyteller who knows how to keep the attention of his readers. From the strong premise, the story moves through complicated situations and the reader doesn't stop guessing what might happen next. It is one of those novels you read in one sitting or through the night. The story has a strong narrative voice, written with scenes that are focused and emotionally rich. The story is psychologically deep, the characters believable, and the narrative very engaging. I am officially a fan of this author.
The Ninth Session
A Psychological Suspense Novel
Deborah Serani
2020 Bronze Medal
194 Pages
Check current price
Fiction - Suspense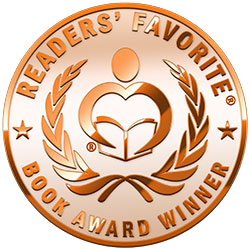 Reviewed by Lesley Jones for Readers' Favorite

In The Ninth Session by Deborah Serani, when psychologist Alicia Reese agrees to take on a referral client, little does she realize what horrors face her. On first meeting Luke/Lucas Ferro, Alicia believes she is facing a client with simple panic attacks, but as the sessions continue, he has some brutal and disturbing confessions to make which throw the client/therapist confidentiality ethics into question. Alicia is determined to help Luke overcome the painful events of his past but at what cost? As her personal struggle to overcome the loss of her husband intensifies, Alicia is not sure if the strange occurrences around her home are the figment of her imagination or is her new client watching her?

The Ninth Session by Deborah Serani has to be one of the best books I have read this year. I literally could not put it down. The author is an absolute master of building tension and suspense. I loved the added touch of Alicia coming from a hearing-impaired family, and the characters are created in a unique way, not with the stereotypical traits of deaf people. Every character has been carefully designed and even the minor characters such as Steve were believable. The relationship between Alicia and Luke was spectacular and I loved how it developed slowly over each session. There are some surprising twists in the plot, which I did not foresee but which were absolutely superb. The dialogue between Luke and Alicia was excellent too. I loved how he played mind games with her as she questioned him. This is a great exploration of the nature/nurture argument for sure. I did empathize with Luke towards the end which shocked me a little because his character was so disturbing. I highly recommend this book to anyone who loves a suspense novel. But definitely not to be read in the dark.
Contact Author -