The Dazzling Darkness
Paula Cappa
2014 Bronze Medal
307 Pages
Check current price
Fiction - Supernatural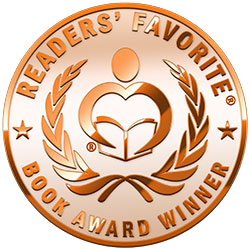 Reviewed by Lit Amri for Readers' Favorite

In The Dazzling Darkness by Paula Cappa, the Old Willow Cemetery is under the watch of its mysterious keeper, Elias Hatch. On March 20, when 5-year-old Henry Brooke fails to come home with his older sister, Detective Mike Balducci turns his attention to Hatch, and he's about to discover the secret of the old cemetery.

After reading The Dazzling Darkness I am pleasantly amazed with Paula Cappa's beautiful and high standard writing style from start to finish. The pacing of the story is excellent, allowing me to really savor the plot. Cappa includes science, the afterlife, faith, mystery and even magic –- it is a comprehensive supernatural fiction which will delight the readers. I am not thoroughly familiar with transcendental philosophy, but I did gain more understanding of it through this novel. I could not help but think that Cappa might have some experience that motivated her to –- if I may say –- interpret Emerson's "Nature" in her own way.

The Old Willow Cemetery is a perfect place to ponder on transcendence. The inclusion of poetry adds a nostalgic and classic quality to the story. The characters are very well-developed and it is evident that Paula Cappa gives enough attention to each of them. The settings have a tight descriptive element to easily let readers imagine each scene. The ending is perfect, where everything is tied up together flawlessly. All in all, a superb and classy supernatural novel from Paula Cappa. Readers will be both entertained and enlightened as well.
Ancient Guardians
The Legacy of the Key, Ancient Guardian Series, Book 1, Volume 1
S.L. Morgan
2014 Silver Medal
372 Pages
Check current price
Fiction - Supernatural
Reviewed by Cheryl Schopen for Readers' Favorite

In The Legacy of the Key, the first book in the Ancient Guardians series, by S.L. Morgan, Reece Bryant and Levi Oxley are from two different worlds…literally. Reece may seem like your average human from Earth until she meets Levi, who introduces her to the beautiful land he is from and makes her realize that she is more special than she ever realized, in more ways than one. Not only does she learn about the different worlds and dimensions she never knew existed, but she also soon falls in love with Levi, a Pemdas Guardian and the son of the emperor. Levi has duties to protect not only his world but Earth as well. However, his growing love for Reece complicates things as their enemies, whose complete focus is on capturing Reece, begin to make their move.

There are two words to describe this book: ABSOLUTELY AMAZING. It is very difficult to put into words how much I enjoyed it. The concept of the different worlds and dimensions among us was unique and very intriguing; it immediately had me hooked. Also, the pacing was perfect; the plot wasn't rushed at all and it wasn't slow either. Reece and Levi's relationship gradually grew, which made it completely realistic, and this brings me to my next point. Only a brilliant writer can have a reader utterly engaged in and captivated by a book to the point where the real world is shut out and all that exists are the fictional characters and their world, which is exactly what happened to me. I felt as if I was right there alongside Reece and experiencing everything she felt and went through. I hopelessly fell in love with Levi as Reece did, which doesn't happen very often. Their relationship was so heart-warming and touching that I was disappointed to see the book end, but also ecstatic to continue reading the series. A combination of romance, suspense, fantasy, and sci-fi, The Legacy of the Key is exciting, adventurous, romantic, and is certainly a must-read. It is definitely the best book I have read in a long time. S.L. Morgan is an extremely talented storyteller and she has become my new favorite author. Now, if you'll excuse me, I have a sequel to read.
Mateguas Island
A Novel of Terror and Suspense
Linda Watkins
2014 Gold Medal
Kindle Edition
Check current price
Fiction - Supernatural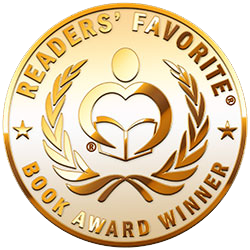 Reviewed by Jack Magnus for Readers' Favorite

Mateguas Island is a horror/dark fantasy novel written by Linda Watkins. Karen and Bill Anderson are a California couple with eight-year-old twin daughters. Things were pretty bright for Bill, a rising Silicon Valley star, until a minor discretion with the boss's wife and the economic downturn made him the one to be laid off when his company downsized. When Bill hears that his Aunt Janie has left him her big, old house on Mateguas Island, Maine, along with a small cash inheritance, it seems like a gift from the gods. Karen is not at all that thrilled, however, as the island seems primitive and the amenities are nowhere near those she'd been accustomed to. Then there was the girls' teacher, Maggie, who seemed to have established an instant and intense connection with Bill. Also troubling are the old tales that the house is haunted, especially the woods behind it.

Linda Watkins' supernatural thriller, Mateguas Island, is an exciting and suspenseful story rich in Native American mythology and folklore. There's a secret box that the girls find hidden underneath a floorboard in their room that holds strange papers, a bone knife, and other arcane objects. They decide to keep it as their own little secret to hold onto and decipher. Karen has her own adventures as she tries to adjust to life on the little island and discovers that her garden has some unusual properties and inhabitants, especially the rabbit that smiles at her. Bill's island fling is spooky, scary, and he seems more enmeshed in her snares than really involved with her. Add all these undercurrents of intrigue together and you get a fast-paced and unpredictable story that is both spooky and entertaining. Mateguas Island is an absorbing horror tale and is highly recommended.
Jessie's Song
Eleni Papanou
2013 Bronze Medal
406 Pages
Check current price
Fiction - Supernatural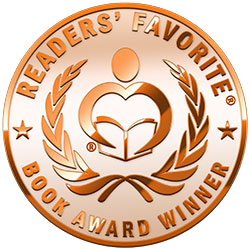 Reviewed by Maria Beltran for Readers' Favorite

Markos Adams, a well-known Jazz musician, has just committed yet another suicide attempt and it is all over the news. A year later, he is back on stage while struggling to shape up, trying to straighten out his life. Through his ordeals to keep his sanity, he spends time with his daughter Jessie, and still loves his ex-wife Stella, although they are no longer together. A day after his return to the spotlight, his daughter is abducted and things go out of hand. He must determine the identity of his daughter's kidnapper; otherwise he feels he must kill himself and he must do so within the next twenty-four hours. Will this finally be Markos's last day on earth, and will he face death without seeing his daughter?

"Jessie's Song" is a wonderfully crafted mystery novel that explores themes of life, love, art, sanity and death, in rather unusual ways. When reading the book, we feel as if various items are neatly packed in a box for us to enjoy unraveling and perusing piece by piece. Many portions of the book give us insights into art, what with the author also being a songwriter, among other talents. Fast-paced and action-packed, it is a most uncommon, yet exciting case of abduction to read about, written with thrilling passages and sequences. Moreover, the love that Markos shares with his daughter, and the strong emotions he still holds for his wife are absolutely heart-wrenching, especially as Markos struggles with his possibly impending death to save his daughter. "Jessie's Song" is definitely worth keeping in one's collection. I really enjoyed reading this book!
Vampire Elite
Vampire Elite Series, Vol 1
Irina Argo
2013 Gold Medal
522 Pages
Check current price
Fiction - Supernatural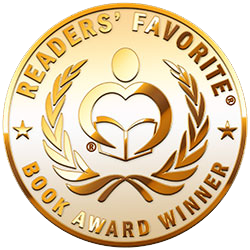 Reviewed by Dianna Skowera for Readers' Favorite

"The Vampire Elite" by Irina Argo is a suspenseful, dramatic, and biographical tale of two classes of elite beings that have been engaged in a millennia-long conflict. Arianna is the queen of the Amiti race, nurturing and wise beings that can evoke the hidden compassionate qualities Sekhmi, or vampires, instinctively hide. The Amiti were cursed in their genetic fabric from their creation for two specific abilities: the power to kill Sekhmi they have bonded with and the need for Sekhmi to drink their blood for survival. Living in constant fear of domination by the Amiti, long ago the Sekhmi decided it best to hunt down and imprison the Amiti race in order to harvest their blood without retribution. As the new Amiti queen, Arianna, comes into her powers she is threatened from every end of the globe by people who wish to manipulate her role for their own benefit. How will two races that are essentially perfect for fulfilling each other's needs, yet ingrained to fear each other, survive the tumult that their history has led them to? Passion, trust, deceit, injustice, compassion - this book torments your emotions with every chapter.

"The Vampire Elite" serves as a clear example of how our modern cultural conflicts have become so irresolute. Irina Argo builds a steady momentum in unfolding the complex, but compelling history and the world of her immortal races. Starting on page one may make five hundred pages seem like an uphill battle to get through, but at the end you scream, 'Where's the second book?!' The erotic weaknesses of Argo's immortals raise suspense to a new level, giving hormonal unpredictability to their actions. Irina Argo's characters are fascinating and the conflict engages you to see them through to the end. Don't waste a month's salary on popcorn and theater tickets when a book like "The Vampire Elite" can whisk you away like a magical passport. Be warned, if you read this, you'll be longing for the next installments!
The Peacock Angel
Rise of the Decarchs
Glenn Dale Bridges
2013 Finalist
312 Pages
Check current price
Fiction - Supernatural
Reviewed by Eduardo Aduna for Readers' Favorite

Biblical lore is rife with apocryphal characters and situations that can serve as fuel for a writer's imagination. Glenn Dale Bridges taps this wonderful source and weaves a magnificent story in "The Peacock Angel: Rise of the Decarch". The Grigori are rising once again, intent on irrevocably changing the world of man. Only one man, Thane Connolly, stands between the destruction promised by the fallen angel Azazel. With the help of powerful allies, Thane must face the demons and ghouls Azazel has sent and fulfill his destiny as the child of truth.

Laying the foundation for an epic saga is a difficult task. A writer must craft a back story that draws readers in while providing enough material to provide the novel with a solid framework to work with. Glenn Dale Bridges accomplishes this with ease. The plot is one that left me in an imaginative stupor, thinking about fallen angels and celestial beings even hours after I finished reading the book. Bridges weaves a compelling tale of angels and sin and of lust and envy, that gives readers a world that they can get lost in. The characters in the novel are complex and interesting. There is nary a dull moment as each of them tries to set their own plans into motion. One of my favorite parts was Og and Hidimba's budding romance. The novel is multifaceted, so much so that I was pleasantly pleased by the surprises, both minute and significant, that pop up at the unlikeliest of situations. The pace is flexible, at times fast and gritty as in the several vivid fight scenes but at times slow and introspective like when Armaros has started his narrative. It is hard to pigeonhole such a great book into just one genre since it contains elements of fantasy, suspense, the supernatural and little nuggets of humor. Readers looking for a novel that is easy to read yet which provides an excellent launchpad that allows their imagination to soar hours after reading the book would do well to check out "The Peacock Angel: Rise of the Decarchs".
Emergence
Legacy of Dragons
T.D. Raufson
2013 Finalist
238 Pages
Check current price
Fiction - Supernatural
Reviewed by Maria Beltran for Readers' Favorite

When her grandmother died, Melissa Schwedemann's life changed forever. The old woman left her a mysterious journal and a letter. Also, her grandmother gives her instructions that she has to follow before sunset on the solstice of that year. Not doing so may result in dire consequences to the whole world. It is imperative that Melissa takes her grandmother's place and complete a ritual and that she should only trust Charles and be wary of the rest of the family members, especially the males. As the story continues, Melissa uncovers the ancient secret of what happened to the dragons when she unexpectedly released them from prison where they languished for fifteen hundred years.

Born in Chattanooga, Tennessee, T. D. Raufson is fascinated with magic, so it not surprising that his novel "Emergence" is about the supernatural. The novel starts with the premise that 1500 years ago, dragons vanished from the earth. Along with other magical creatures, the dragons have persisted only as a legend and the world descended into the dark ages. That is until the main protagonist Melissa Schwendemann uncovers the ancient secret and releases the dragons from their prison. I find the structure of the story excellent as the narrative develops smoothly and clearly, effectively bringing the reader to a magical world. Although there are many characters in the story, it is easy to follow and the main characters are well-developed. For those who are fascinated by magic and the supernatural, this is a must read. It is a book that will make the reader imagine the wonders of a world where magic is real.
Special Rewards
Book Two of the Coursodon Dimension Series
M.L. Ryan
2013 Honorable Mention
291 Pages
Check current price
Fiction - Supernatural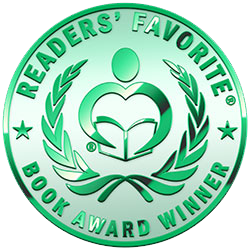 Reviewed by Dianne Bylo for Readers' Favorite

Book two of the 'Coursodon Series' by M. L. Ryan, "Special Rewards", is filled with a little romance, some fantasy and lots of mayhem! The once ordinary Hailey Parrish deals with her life now that the flamboyant Sebastian Kess, an enforcer from the parallel dimension Coursodon, has left her body, leaving behind some of his magical abilities. Hailey has also managed to fall in love with Alex Sunderland, Sebastian's protégé, who is the target of an unknown assailant, oh and a royal Prince, too! Of course, a trip to Coursodon is in the cards for everyone, forcing Hailey to adapt to a new world, a new love and new powers. As she learns to control her new abilities, Hailey finds she is less than adept in the "Hocus Pocus" department, subject to temper tantrums that cause her powers to go haywire at the most inopportune times! Somehow she often manages to save the day when needed, all the while providing lots of humor along the way! Still, there are questions . . . Is Alex the real target or is it someone else? Which world are they from? Is there a plan involving the harming of humans?

I found "Special Rewards" to be funny, creatively brilliant and a great read! M. L. Ryan has crafted a unique world filled with a variety of characters, all full of their own special flare, personality and life! Her ideas for Hailey's manifesting abilities are cleverly done, while the plot flows swiftly to its end, leaving room for me to eagerly anticipate the next book!
Revelation 9:11
Ian A. Stuart & David R. Franklyn
2013 Silver Medal
401 Pages
Check current price
Fiction - Supernatural
Reviewed by Anne Boling for Readers' Favorite

"Revelation 9:11" is a mixture of fantasy and fact. Authors Stuart and Franklyn have created a fascinating tale based in part on scripture. In "Revelation 9:11" readers meet Reverend Benjamin Price. In the beginning of our tale we learn that Father Price is teaching Ancient Near-Eastern Religious Folkore at Wyncliffe College and has also written a book on the topic. The 100 seat lecture hall had a lot of empty seats but the students who were there found the lecture much more satisfying than they thought. Father Price discussed the Nephalim. He continued his discussion by referring to Noah, Adam and Eve, Satan and numerous other angels and fallen angels. When word of his teachings reached the ears of the Vatican he had to appear before a Bishop and two cardinals. They questioned him extensively and passed judgment without having read his book on the subject. The council told him to stop and abstain from teaching or discussing that topic. When the Pope heard of their hasty and unfair decision, Father Price was sent to live and care for an orphanage. When he first heard of the assignment he was resigned to do his best but was not particularly happy. Once he arrived he had a change of heart. The children at this orphanage all had one special thing in common: a bright light "angel" appeared to them and rescued or protected them.

There is so much more in this story than I can possibly summarize in this review. It suffices to say this is an excellent read that kept me on the edge of my seat. The authors have created a plausible explanation for many of the questions I have encountered when I read certain scripture passages, such as who and what were the Nephalmin? I found Stuart and Franklyn's hypothesis exciting. The discussion of a portal from Earth to a spirit realm was intriguing. The characters in "Revelation 9:11" are multifaceted. Lately, there has been much talk concerning the ending of the Mayan Calendar and whether it was predicting the end of the world. The two authors have handled that aspect well. I do have one small and insignificant negative comment. The cover of the book is not worthy of the content between the covers. I suggest the authors seek someone else to do the cover. I found "Revelations 9:11" extremely entertaining and read it all in one sitting. I was so enthralled that I began researching the part of the text that I was not familiar with. Well done Stuart and Franklyn!
Future Tense
Eddie Upnick
2012 Silver Medal
248 Pages
Check current price
Fiction - Supernatural
Reviewed by Anne Boling for Readers' Favorite

The moment I saw the cover of "Future Tense" by Eddie Upnick I knew I had to read this book. The cover alone teases the reader with shades of muted green, the hint of a bright light and a not quite human looking figure standing in the shadows. How could any sci fi fan not want to delve into this tale for the cover shouted of adventure, fantasy, sci fi, thrills and suspense? I certainly wasn't disappointed: "Future Tense" has all of these qualities and more.

"Future Tense" is a sequel to "Time Will Tell". However, it stands well alone. Vito is the protagonist in this book. His personality won my affection from the beginning. Vito is called to serve his country by his old school mate, President Peter Taylor. The Secretary of State, Little G was also a former classmate of Vito. Unfortunately, Little G had little if any back bone and was giving in to all the foreign leaders and President Taylor needed Vito to keep the world leaders from running over Little G, just the way Vito protected him in school. Vito wasn't the most diplomatic or politically correct person that ever existed. He was never afraid to speak his mind and told several world leaders what to do. But this is just the beginning of the tale. It gets so much better. Vito adopts twins that have Leukemia and manipulates his wife to returning to him. He discovers he has magic powers. Then there are the secrets concerning his father. Upnick doesn't stop there; he creates a hero in Vito, for it is Vito's task to travel to the future to stop numerous threats to our existence.

This book is great. I love the way Upnick depicted time travel. The characters are multidimensional, intergalactic and thoughtfully developed. Upnick successfully draws readers into this plot. He has created twists and turns that keep the reader guessing. I can hardly wait for another book by Eddie Upnick.
Contact Author -