Countenance
Joy Ross Davis
2016 Silver Medal
330 Pages
Check current price
Fiction - Supernatural
Reviewed by Lit Amri for Readers' Favorite

In Countenance by Joy Ross Davis, 38-year-old Nealey Monaghan's life is turned upside-down when her husband Hank, their two children Nicholas and Lauren, and her sister Naomi are killed by Naomi's estranged ex-husband. A year later, her charmingly eccentric and cookbook author Aunt Sylvie Wolcott made her co-owner of the Playhouse Inn Bed and Breakfast in the hills of Tennessee, hoping it would help Nealey start living her life again. However, Nealey is about to find out that it isn't easy to run the business, especially with the inn's ghostly tenants.

There is history as well as secrets to be discovered and the arrival of a guest named Max Leighton makes everything more complicated. I love a good mystery, and Davis did well to entice readers with the secrets that Sylvie is about to share with her niece. Before her death, Nealey's mother made her daughter swear not to go back to Playhouse Inn. Intriguingly, something happened to her mother when she and Nealey spent the night at the inn.

The characterization is good; Sylvie, Benton, brothers Worthy and Noble, the ghosts, as well as Lulu the Irish wolfhound (my favorite member of the group) make an odd but intriguing ensemble. The prose is evocative; the description of the inn is wonderful and it makes me want to go there myself. Some parts of the story progress at an unhurried pace, but the twists and turns of the central characters will keep readers engrossed. It's a great mix of good versus evil and a ghost story. On the whole, Countenance is a solid novel from Davis.
Order of Seven
Beth Teliho
2016 Gold Medal
248 Pages
Check current price
Fiction - Supernatural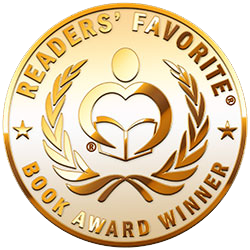 Reviewed by Michelle Stanley for Readers' Favorite

Beth Teliho's Order of Seven is a paranormal mystery for young adults. Devi Bennett is an eighteen-year-old, highly strung girl who yearns to know who her birth parents are. She and her albino brother, Nodin, know they are different from most people and possess special powers. Devi has constant dreams of African tribal ceremonies that she feels are connected to her, and gets energy and visions from a special tree. When Nodin's friends, Ben and Baron, visit, the four realize how different their powers are and wonder why they are being brought together by an unknown entity. Devi is warned not to stay close to Baron because their combined powers can be harmful, while a stranger attempts to unblock her thoughts.

Order of Seven is a thrilling story that brings together a group of young people who have special paranormal gifts that bond them together. It is very suspenseful, has a continuous flow of engaging banter, especially from Devi who has a sharp tongue, and is an exciting adventure steeped in spirituality with a bit of romance. Beth Teliho writes in a skillful manner, developing a wonderful story that includes a set of diverse characters with distinctive traits. Order of Seven is a bit more creative than a few paranormal stories that I have read and I liked it a lot. It also has a nice ending that suggests there could be another adventure for the group. Young adults will find Beth Teliho's book interesting and it is highly recommended.
Double Visions
Matt Drabble
2015 Finalist
402 Pages
Check current price
Fiction - Supernatural
Reviewed by Amanda Monell for Readers' Favorite

Double Visions by Matt Drabble is a tale of murder, suspense, and thrills. Jane Parkes, a psychic, has always had the ability to see the dead. However, when she starts seeing killings through the eyes of a serial killer, the true mystery unfolds. Eight years prior, she and Detective Inspector Karl Meyers worked and solved a case (The Crucifier Case) involving the murder and crucifixion of several girls. However, Meyers was killed in the line of duty, while in pursuit of the killer. Jane, who had encouraged him to go into the killer's den without backup, carried the guilt of surviving the ordeal ever since. With this new killer using the same MO as the original crucifier, Jane is wondering if she put the right man in jail. Accompanied by Meyers' son, the two set out to find the truth.

My mind is still reeling over Matt Drabble's Double Visions. I have never read an author who is so flexible a wordsmith. With this novel, every aspect of it is balanced. There are two mysteries to solve (one dealing with Jane's gift, the other with the murders). With every scene, he knows when to stop with the exposition and add a dash of action. The visuals that he provides in the Shadow World and Jane's visions are gruesome without being overtly so. Each piece of the puzzle is stylishly executed and controlled, a most difficult feat indeed. This is definitely a book that I would recommend to any reader or fan of the genre.
Hollowing Screams
Barbara Watkins
2015 Honorable Mention
284 Pages
Check current price
Fiction - Supernatural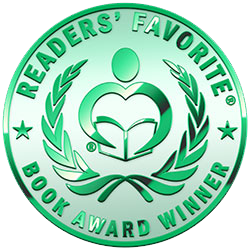 Reviewed by Lee Ashford for Readers' Favorite

"Hollowing Screams" is one of those rare books which are difficult to put down before finishing. The action takes place in a 'typical' small town, peopled with 'typical' small town residents. Having myself lived in small towns for almost 25 years, I felt I knew the characters personally, and I empathized with their concerns, their fears, and even their prejudices. The book is very well-balanced in its flashbacks to earlier times, clearly explaining why certain circumstances existed. Or, at least clearly enough to serve that point in the book. When the story demanded it, additional history was provided. The author did a very good job of inviting me to become a part of the story, watching over the shoulders of the so convincingly developed characters.

I found early on that I cared about specific characters, and felt 'creeped out' by others, which is quite typical of small town life. I experienced laughter, anxiety, concern, fear, satisfaction, and a host of other, often conflicting, emotions while reading this story. Many creepy-scary events occurred, both past and present, but I finished the book convinced that the scariest part of the story is not fiction at all - it is the way this book demonstrates how thin is the line between sanity and insanity. Imagine, if you will, the sanest person you know. Now imagine how you would react to learn that person had just murdered his/her entire family in a vile, atrocious manner. That depth of feeling is well-represented in "Hollowing Screams". There were times when I thought I hated what appeared to be imminent in the story, but at no time did I want to walk away from it. If you enjoy your fiction loaded with suspense, crime, moments of terror, a touch of the supernatural, and a totally unexpected ending, by all means I highly recommend that you beg, borrow, or buy a copy and read "Hollowing Screams". A word of warning: you should, if at all possible, not be alone at home while reading it.
The Short Life of Sparrows
Emm Cole
2015 Bronze Medal
416 Pages
Check current price
Fiction - Supernatural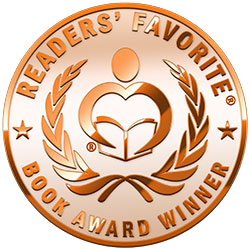 Reviewed by Mamta Madhavan for Readers' Favorite

The Short Life of Sparrows by Emm Cole is a magical love story that, apart from romance, also has its moments of fantasy and intrigue. Told from the point of view of Calli and Isaiah, the story revolves around Seers and Nightbloods. Calli, a Seer, is turning eighteen and she has a vision of what will happen among the Ordinaries. Isaiah, the hero of the story, is an Ordinary who works with Calli's aunt. The book is about the unshakable bond between Calli and Isaiah, a story of two different people whose emotions and feelings are tangible. This excellent book will keep readers riveted.

The story has many dimensions, many layers that will take readers on a roller-coaster ride of myriad emotions; love, laughter, friendship, suspense and sacrifice. The plot is unique and the secondary characters are also well portrayed as the story progresses. The detailed narration makes the scenes clear and visual. There are a lot of things happening in the story other than just romance, and that makes it a compelling read. The story is original and the whimsical angle of the plot makes it more appealing and magical as readers flip through the pages. The author's style of writing is creative and imaginative and that adds to the haunting and seductive elements of the story. The unexpected happenings, twists and turns as the story progresses pull readers into the book until the very end.
Crane
Stacey Rourke
2015 Silver Medal
304 Pages
Check current price
Fiction - Supernatural
Reviewed by Lit Amri for Readers' Favorite

Crane by Stacey Rourke is the rendition of the Sleepy Hollow classic with a modern twist. Washington Irving and Rip Van Winkle had to conceal the truth behind Ichabod Crane's disappearance. Centuries later, his descendant, Ireland Crane, returns to Sleepy Hollow. Away from New York City, Ireland can't wait to get settled into her house and her new job. But soon headless bodies start to appear and Ireland unwillingly gets herself involved in the mystery. It seems the legendary Headless Horseman is back in town.

The Legend of Sleepy Hollow has been one of my favorite classics and this is one of the compelling appeals of the book. Even though Ireland Crane is an important catalyst of the story, I gravitated more towards Washington Irving, Rip Van Winkle and, of course, Ichabod Crane himself. Rourke definitely knows how to put a fresh spin on this old classic. There are some twists that I really love and this makes the modern Sleepy Hollow version a bit more fun to read than the original.

The transition between the timelines, the past (post-Revolutionary) and the present, is flawless and excellently done. I commend Rourke for this as changing timeline can be quite confusing to readers if not handled well. That said, I slightly favor the past than the present, perhaps because it shares the same atmosphere and creepiness with the original version. Overall, this is a solid retelling of a classic. Any fans of the original Sleepy Hollow would definitely want to give Rourke's version a go.
Dysfunctional
A Matilda Schmidt, Paranormal Psychologist Trilogy
Cynthia St. Aubin
2015 Gold Medal
282 Pages
Check current price
Fiction - Supernatural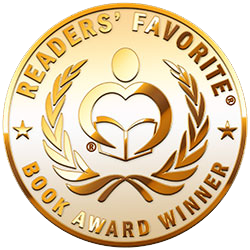 Reviewed by Cheryl Schopen for Readers' Favorite

Dysfunctional: A Matilda Schmidt, Paranormal Psychologist Trilogy is a combination of three of Cynthia St. Aubin's books. This trilogy includes the stories Unlovable, Unlucky, and Unhappy. From dealing with an irritating diaper-wearing Cupid in Unlovable to trying to wrap her mind around a seemingly delusional leprechaun in Unlucky to attempting to save a suicidal Easter Bunny in Unhappy, Matilda is suddenly thrown into the paranormal life. Not only does she have to somehow survive these odd creatures who she is supposed to help, but she is also wanted first by a Las Vegas mob boss, then an Irish street gang, and finally by two jealous goddesses throughout the books, not to mention the fact that she somehow finds herself in the middle of a love triangle between a demigod and a hit man. This is definitely not what Matilda had in mind for her life.

My instant reaction to this trilogy was "Wow." It definitely takes one very talented author to write these books about a psychologist, a demigod, a hit man, Cupid, a leprechaun, the Easter Bunny, and all of the other quirky characters, and still manage to make these stories equally hilarious, sexy, and entertaining. I absolutely loved it and I didn't want it to end. I, being the hopeless romantic that I am, was instantly drawn to the unconventional love triangle that Matilda finds herself in. I will not name names, but I am a huge fan of one of the guys, and I can't wait to see how that turns out (hopefully the way I want it to!). Ultimately, I was pleasantly surprised that this unique plot with such interesting characters worked so well. It is most definitely a one-of-a-kind book written by a one-of-a-kind author. I am really looking forward to reading more in this series and more by Cynthia St. Aubin. If you haven't done so already, which you should have after reading the synopsis, get Dysfunctional: A Matilda Schmidt, Paranormal Psychologist Trilogy and read it immediately. You won't be disappointed.
The Butterfly Crest
Eva Vanrell
2014 Finalist
549 Pages
Check current price
Fiction - Supernatural
Reviewed by Kathryn Bennett for Readers' Favorite

The Butterfly Crest by Eva Vanrell takes us between the shadows of the human world where a war that is as old as time is raging. A long-told prophecy says one human woman will change the course of the divine war and one day Elena - a seemingly regular woman living a normal life - gets a letter about a deposit box in her mother's name. This letter and the contents of the box are a cursed inheritance and send Elena on a journey that could only be considered mythical and unbelievable. She must make choices to see where destiny takes her.

This is a great story that merges two different realms almost seamlessly into one another and makes a complex story entertaining and compelling. The action was fast and the pace of the book was perfect. Elena is a fantastic character whom I found to be intelligent and strong, but who has to find her way in an impossible situation, giving her even more depth as well. Eva Vanrell has created a strong story with a beautifully strong female main character, in a world and with a story line that is imaginative and unique. I have read many fantasy style stories that offer a similar version of wars that have been going on for all time, but this has been by far one of the most well thought out and well put together plots. If you are looking for a read for the summer that will have you hooked within the first pages and hold your interest until the very end, leaving you wanting more … then this is your book.
Fade to Black
Jeffrey Wilson
2014 Honorable Mention
256 Pages
Check current price
Fiction - Supernatural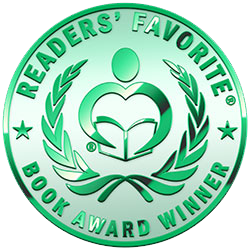 Reviewed by Denise Stern for Readers' Favorite

Fade to Black is an intense, fast-paced novel written by author Jeffrey Wilson. It starts off with a bang and maintains the intensity of emotion, confusion, and turmoil throughout. The story opens with Marine Sergeant Casey Stillman as he's hunkered down in a precarious shelter while American troops battle insurgents in Fallujah, Iraq. He and his men are pinned down, their situation dire, when Casey, attempting to save the life of one of his men, is shot.

Jack, a high school teacher, wakes up from a terrifying nightmare, so real he can't believe it didn't happen. He dreamed he was Sergeant Stillman, and wakes in his bedroom, confused and off kilter. The dream seemed so real. That's only the beginning of a seemingly endless nightmare as Jack not only continues to dream of dying in the Iraqi desert, but also begins to see and speak to the apparent ghosts of several of the men in his unit, imploring him to re-join them.

Is Jack losing his mind, or is there something more sinister about his virtual dreams that propel him into another location with such intensity that he can feel, taste, and smell the sand of Iraq? The reader is swept into a maelstrom along with Jack as he strives to discover the truth.

Author Jeffrey Wilson has created a three-dimensional character in Jack/Casey, effectively transporting the reader into the life of a teacher with a family and toddler one minute, and into the gritty, tough Marine fighting for his life in Fallujah the next. Excellent narrative, effective dialogue and an intensely paced novel make for a can't-put-down book with Fade to Black.
The Dazzling Darkness
Paula Cappa
2014 Bronze Medal
307 Pages
Check current price
Fiction - Supernatural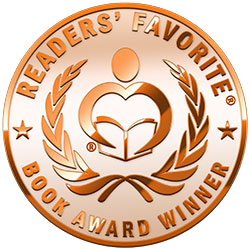 Reviewed by Lit Amri for Readers' Favorite

In The Dazzling Darkness by Paula Cappa, the Old Willow Cemetery is under the watch of its mysterious keeper, Elias Hatch. On March 20, when 5-year-old Henry Brooke fails to come home with his older sister, Detective Mike Balducci turns his attention to Hatch, and he's about to discover the secret of the old cemetery.

After reading The Dazzling Darkness I am pleasantly amazed with Paula Cappa's beautiful and high standard writing style from start to finish. The pacing of the story is excellent, allowing me to really savor the plot. Cappa includes science, the afterlife, faith, mystery and even magic –- it is a comprehensive supernatural fiction which will delight the readers. I am not thoroughly familiar with transcendental philosophy, but I did gain more understanding of it through this novel. I could not help but think that Cappa might have some experience that motivated her to –- if I may say –- interpret Emerson's "Nature" in her own way.

The Old Willow Cemetery is a perfect place to ponder on transcendence. The inclusion of poetry adds a nostalgic and classic quality to the story. The characters are very well-developed and it is evident that Paula Cappa gives enough attention to each of them. The settings have a tight descriptive element to easily let readers imagine each scene. The ending is perfect, where everything is tied up together flawlessly. All in all, a superb and classy supernatural novel from Paula Cappa. Readers will be both entertained and enlightened as well.
Contact Author -