Special Rewards
Book Two of the Coursodon Dimension Series
M.L. Ryan
2013 Honorable Mention
291 Pages
Check current price
Fiction - Supernatural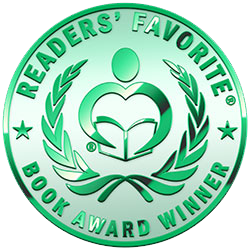 What would you do if you discovered there was a parallel dimension?

Hailey used to be an average, everyday human.

Boring, in fact.

After being possessed by Sebastian, a magically inclined enforcer from the parallel dimension Coursodon, her life took a decidedly less mundane turn.

Beside coming to grips with the existence of supernatural beings, she risked her life helping Sebastian and her heart falling for his handsome protégé, Alex.

Now, she has to deal with the bit of arcane power that Sebastian left behind when he returned to his own body and try to stay out of the crossfire when an unknown assailant seeks revenge against Alex.

Special Rewards, book 2 in the award-winning Coursodon Dimension series, combines urban fantasy, paranormal romance, sci-fi, and a healthy dose of quirky humor.

Download your copy now!
Emergence
Legacy of Dragons
T.D. Raufson
2013 Finalist
238 Pages
Check current price
Fiction - Supernatural
Dragons don't exist

— 1500 years ago they did, until they disappeared into legend. With them the last traces of magic vanished leaving a world behind that was devoid of magic and magical creatures, until now!

An ancient ritual that must be performed each year holds them. The responsibility for performing it has passed, for the first time in centuries, without preparation. As Melissa Schwendemann suddenly becomes aware of her new duty, she finds herself thrust into the middle of an ancient conflict that even the dragons do not fully understand.

Confused and angry dragons emerge convinced mankind is responsible for trapping them and plan their wrath. Unfortunately for her, Melissa is the only one who knows the truth—

Because she cast the spell that trapped them.
The Peacock Angel
Rise of the Decarchs
Glenn Dale Bridges
2013 Finalist
312 Pages
Check current price
Fiction - Supernatural
On a very unordinary day in the spring of 5799 BC, the archangel Raphael subdued a great evil and imprisoned it deep below the sands of a forgotten desert, thus ending an age of chaos and freeing humanity from the yoke of sin...almost. There is always a gray area . . . even in heaven.
Azazel, father of the Magi and bane of the ancients, has somehow escaped from his desert purgatory after nearly eight thousand years. He is hell bent on propagating a race of giants to spoil the Earth, and hidden below the rock of a mountain his army is growing. First, however, he must destroy the one destined to stop him, and thanks to an obscure and antiquated text, he knows exactly where to start.
Something is coming to kill Thane Connally, an angel told him so. The young prison guard, shaken after his encounter with powers both dark and supernatural, is at first reluctant to embrace his role as a pawn of prophecy. Only after learning certain ineffable truths from Armaros, a disgraced seraph striving for redemption, does Thane begin to realize he is the principal character in a feud that predates recorded history. Only together can Thane and Armaros, along with a benevolent giant, a confused demon, and a small group of other improbable allies, hope to thwart Azazel and his minions. If left unchecked Azazel's madness could unravel the very fabric of humankind and trigger the unbegotten.
Blending Jewish folklore, the apocrypha, and ancient oral tradition, The Peacock Angel is a thought-provoking tale of an ordinary young man plunged into extraordinary circumstances with the fate of the world lying somewhere in the balance.
Jessie's Song
Eleni Papanou
2013 Bronze Medal
406 Pages
Check current price
Fiction - Supernatural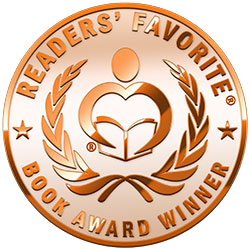 Readers' Favorite International Book Award Winner - Bronze Medal (2013)
A kidnapping. A 24 hour deadline. A shocking ransom demand.

Markos Adams is famous, but not for his flashy guitar chops, leading man good looks or homemade baklava. After his heavily publicized suicide attempt, he tries to get his life back in order. But the morning after his return to the stage, he wakes up to a nightmare.  His daughter, Jessie, was abducted, and the kidnapper contacts him with the terms of the ransom: Markos must identify who he is in twenty-four hours. If he fails, he must commit suicide. Markos races against the clock to unmask the kidnapper and starts to question his sanity when he experiences visions of Jessie singing to him. Is Markos descending into madness, or is he the victim of a sadistic criminal act that will bring him face to face with his biggest fear...that he'll die before seeing his precious daughter again.

Jessie's Song is a gripping suspense novel that shows how far a father will go to save his only child and how love and forgiveness are the key to saving Jessie. . .and himself.
Click on the Look Inside feature to read a sample.
Future Tense
Eddie Upnick
2012 Silver Medal
248 Pages
Check current price
Fiction - Supernatural
"Future Tense," the sequel to "Time Will Tell," picks up the story twenty years later, from 2022-2028. Our planet is in peril from nuclear threats and alien forces bent on Earth's destruction.

The Defender returns to Earth, giving special powers to four teenagers. Can these two sets of twins save our world from the incredible internal and external threats it is facing?

"Future Tense" is a page turning thrill ride which follows the children and grandchildren of Jeff and Clem, Earth's saviors from "Time Will Tell."
Silver Knight
Caron Rider
2012 Honorable Mention
326 Pages
Check current price
Fiction - Supernatural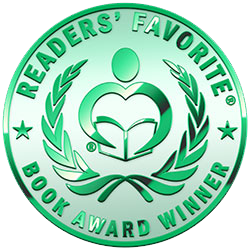 What would you do if you were a reincarnated, demon fighting warrior, and then came face to face with the demon you had loved, betrayed, and been killed by through the centuries?

When seventeen-year-old Diana recognizes an elderly priest in a video on YouTube, she realizes that reincarnation is real and that she's been alive before! Every night in her dreams, she relives her past learning that it's kill or be killed. Now a bishop at the Vatican whom she saved in another life calls on her once more. She is needed to help defeat evil within the catacombs of Rome. But when she arrives in Rome, she meets Alexander – the man of her dreams! Through the centuries she has loved him, betrayed him, and been killed by him. Will she give him another chance or this time will she strike first?
Merryweather Lodge
Malevolent Spirit
Pauline Holyoak
2012 Finalist
250 Pages
Check current price
Fiction - Supernatural
It's Christmastime at Merryweather Lodge. Emily has returned to the cottage from her home in Canada; after the untimely death of someone she loved. Will she be able to celebrate a traditional English Christmas in her aunts enchanting little cottage or will she be tormented by the hideous creature, again? Was Emily's attempt to banish her unearthly adversary successful? Will her aunt disclose the secrets she has been concealing for so many years? What will happen when Emily's best friend comes to visit her? What secrets will she reveal? Will Emily ever get to make love to the man of her dreams? A chilling tale of love, passion, sorcery and sacrifice; laced with mystery and tied with humor. Inspired by the authors own experiences in a remote little cottage near Stonehenge
Dina's Lost Tribe
A Novel
Brigitte Goldstein
2011 Gold Medal
412 Pages
Check current price
Fiction - Supernatural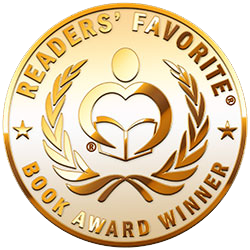 When Professor Henner Marcus receives an urgent plea from his niece, Nina Aschauer, he leaves Chicago behind and travels 5,000 miles to France. Nina has finally materialized after a five-year absence, and he is anxious to help her with the trouble she appears to be in. A historian, Nina is irresistibly driven to explore the Pyrenees Mountains for the location of her birth, occurring as her parents fled the Nazis. All she knows is that the name of the place is Valladine, but the name is not found on any map. Her inquiries lead her to an encounter with Alphonse de Sola, a rough-hewn shepherd who offers to take her there. What she finds is love, a medieval outpost arrested in time, and a written codex that thrusts her into the world of Dina Miryan, a medieval Jewish woman. As Henner, Nina, and her best friend, Etoile Assous, decipher the writing, they are irresistibly drawn into the story of this fourteenth-century woman, whose family had fled France following the expulsion in 1306, but who herself had fallen victim to the sexual intrigues of a fiendish priest. The three find themselves embroiled in a world of mystery, adventure, and danger spanning historical bounds.
Curse Of The Flamingo
Martha E Gouws
2011 Bronze Medal
336 Pages
Check current price
Fiction - Supernatural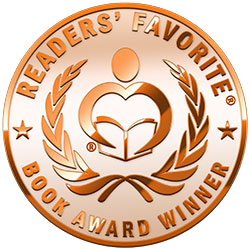 "You have a destiny, young Egorh. Let's leave it at that. For now you have to attend to the business of growing up. When the time comes, all will be revealed to you." Steukhon, high priest of the Magic World, tells twelve-year-old Egorh this shortly after the boy escapes during a fiery and deadly pursuit by slave traders, an event which takes the life of his earth father.
Egorh already suspected there was something different about himself; he was eight when he became friends with Mirk and Kirk, two forest Dryads that were invisible to all but him. He is actually the son of Darkarh, powerful god of an ancient magical kingdom, reborn in human form to ultimately save the inhabitants of both the mortal and immortal worlds from the evil sorceress, Zinnia, and her cohorts.
The book's title refers to the beautiful pink birds that reside on distinctive lakes in both worlds and serve as a spiritual portal between the two worlds. Another layer of the curse involves captives who are the means to an end for Zinnia, who has made a pact with the three banished Haffgoss (half-gods) for power.
The story unfolds from Egorh's birth to his eighteenth year, when he's secretly wed to his blue-eyed sweetheart, Kayrin, who is unaware of Egorh's birthright.
Numerous colorful characters populate the pages of this very imaginative book: Jerome, the caretaker gnome of The Edifice of Secret Knowledge; the Sorrow-queen, a whining creature who collects the sadness of others in her glass box; Daniel, an orphan who becomes Egorh'strusted boyhood companion; Zinnia's tiny "bangle" genies; and Arkarrah, merciless slave hunter whose mission is to find Egorh at any cost.
Abithica
Susan Goldsmith
2011 Silver Medal
252 Pages
Check current price
Fiction - Supernatural
She's found the love of a lifetime, but there's a catch: the body she inhabits belongs to another. How much change can one soul endure? It would help if she knew what she was or even how such a thing was possible. The one thing she does know is that God has a sense of humor where she's concerned. Why else would He continue to place her in one host body after another without warning or a clear memory of previous switches? Abithica's responsibility is to repair her host's lives while they take a back seat. To ensure her survival and protection, she vows never to get attached, but this latest switch is different from the start. Abithica breaks all her own rules, and is left with a choice. What will happen if she refuses to leave her host's body? Will love be her downfall or her salvation?
Contact Author -