Hollowing Screams
Barbara Watkins
2015 Honorable Mention
284 Pages
Check current price
Fiction - Supernatural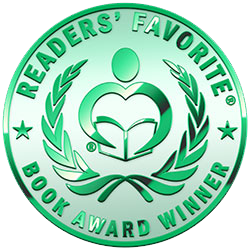 In 1971, a mysterious stranger warned the town of Patton of impending doom...its name was Lola... Do you hear the screams coming from behind the doors of this mental institution? Hollow screams coming from the one who is evil. Do you hear it? Don't listen. My name is Lola. I warned you. Did you listen?
The Short Life of Sparrows
Emm Cole
2015 Bronze Medal
416 Pages
Check current price
Fiction - Supernatural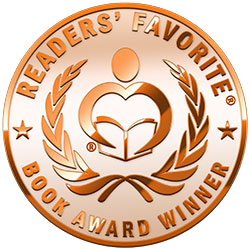 Beneath the light of a full moon, the Nightbloods and Seers are dancing. They are dancing as they await another Awakening, a dream that defines every witch's destiny. It doesn't matter that the coven is cheering and anticipating her turn into womanhood, because Calli doesn't want any of it. 

She doesn't want to see the face of the hired hand Isaiah, nor does she desire the pursuits of a very determined Nightblood as she runs from a future with the Ordinary help. She knows that regardless of whether she taps into forbidden magic or not, an Awakening is rumored to hold ultimate power over the Seer who dreams it. 

While the other Seers her age are given to their parties, their enchantments, and the lust of Nightblood suitors, Calli must choose how she'll endure the worst of her visions. There may be a way to survive her sleep, but she's not sure she can defeat the truth that will find her when she's wide awake. 

Does real love even stand a chance against the darkest of magic?
Dysfunctional
A Matilda Schmidt, Paranormal Psychologist Trilogy
Cynthia St. Aubin
2015 Gold Medal
282 Pages
Check current price
Fiction - Supernatural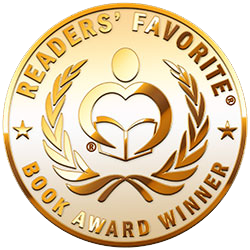 Meet Matilda Schmidt, Paranormal Psychologist...
Unlovable
When Cupid gets stupid...
It isn't every day a sexy demigod throws a pissed-off Cupid onto psychologist Matilda Schmidt's couch and informs her the fate of the world depends on her ability to get him off his diapered ass and back to helping people fall in love. But first, she'll need to convince a seductive hit man he's snatched the wrong woman before he convinces her he might be the right man - for a night.
Unlucky
When luck runs out...
Accused of stealing gold from an infamous Irish street gang, Paranormal Psychologist Matilda Schmidt will die in exactly five days if she doesn't cough it up - guilty or not. With minutes ticking away and her office overrun by a leprechaun who's loopier than he is lucky, Matilda makes a deal with a demigod - give him one night in her bed and he'll help her locate the missing gold.
Unhoppy
When there's not a hop in hell...
The day is going to hell in a hurry for Paranormal Psychologist Matilda Schmidt, and that's before a suicidal Easter bunny shows up for treatment. Hunted by two jealous goddesses and with her fulltime hit man sometimes lover nowhere to be found, Matilda will have to save herself, or the world will be up River Styx without a paddle.
The Butterfly Crest
Eva Vanrell
2014 Finalist
549 Pages
Check current price
Fiction - Supernatural
An ancient war. A long-told prophecy. A cursed inheritance. 
If you were destined to die, how would you choose to live? 
Between the shadows of the human world, a war as old as time is being fought. Ageless pantheons scheme to obtain or keep control, provoked by the weight of human belief which has altered the realm of the divine.
An ancient prophecy speaks of a human woman who will alter the course of this divine war, a descendant of a Great House mired in misfortune and blood, whose history was shaped by the cruelty of the gods.
On a day as unremarkable as any other, Elena Vicens, a young woman living a seemingly ordinary life, receives a letter about a deposit box belonging to her mother, nineteen years after her mother's death. When this letter sends her on a journey halfway across the world from New Orleans to Japan, Elena unknowingly comes into possession of a cursed inheritance. She is suddenly thrust into a world of myths and legends, where the intangible and the strange are the fabric of everyday life, and deathless gods vie for victory at any cost.
As allies converge to help Elena fulfill the prophecy, one of whom is struggling with his own inheritance, Elena must choose for herself the measure of her own destiny.
>>>Finalist in the 2014 Readers' Favorite International Book Award Contest.
>>>"A wonderful, exciting, and exotic tale of modern day Ophelia."-A. Harris
The Butterfly Crest is Eva Vanrell's debut novel, and the first book in The Protogenoi Series.
Scroll up and grab a copy today.
Fade to Black
Jeffrey Wilson
2014 Honorable Mention
256 Pages
Check current price
Fiction - Supernatural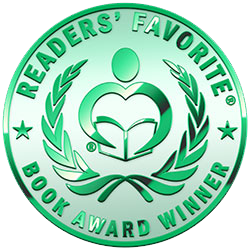 Jack is a young man caught between two terrifying worlds. In one, he is Marine Sergeant Casey Stillmam, locked in combat in the streets of Fallujah, Iraq. He is lying next to his dead and dying friends, bleeding in the street - until he wakes up at home, in bed with his wife. In this other world, Jack is a high school science teacher, husband, and devoted father to his little girl. But the nightmares of war continue to haunt him, and to Jack/Casey they feel in many ways more real than his life at home with his family. When news of killed Marines in Fallujah surface, Jack realizes he knows far more about these men then he should. But, when the dead Marines begin visiting him while he is awake-he realizes he is in serious trouble. Faced with the possibility of losing his mind, or far worse, the nightmares being real, Jack knows he must somehow find a way to bridge the two realities and fight his way back from the nightmares to save his wife and little girl.
The Dazzling Darkness
Paula Cappa
2014 Bronze Medal
288 Pages
Check current price
Fiction - Supernatural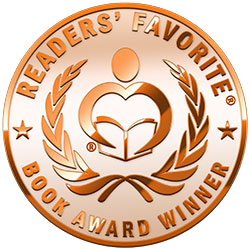 BRONZE MEDAL WINNER, Readers' Favorite International Book Award, 2014.
GOTHIC READERS BOOK CLUB CHOICE AWARD WINNER, 2013.

A cemetery. A lost child. An ancient secret. Do you believe in ghosts? In Old Willow Cemetery, Elias Hatch protects the secret power buried inside his cemetery, and he knows five-year-old Henry Brooke has managed to get inside the locked gates. Who let him inside? Where is he now? Antonia Brooke and her husband Adam frantically search the woods and all of Concord to find their little boy. Not until Detective Mike Balducci discovers the crystal sculpture buried in Old Willow, not until he discovers the apparitions hiding within the woods, not until he discovers the dazzling faces inside the darkened air, does he find the clues to what happened to Henry Brooke in Concord, Massachusetts. This is a supernatural mystery about a family who confronts long-buried secrets of the dead. Do you believe in haunted cemeteries? Come into the dazzling darkness.

Midwest Book Review: "Paula Cappa is a master of the metaphysical mystery genre...an extraordinary and original storyteller of the first rank. Very highly recommended." 5-Stars

Satin Paperbacks: "A supernatural adventure ... steeped in fulsome imagination, twists and turns. Gripping and absorbing, this is worth your time."

Paula Cappa is the recipient of a Chanticleer Book Award for Greylock, the prestigious Eric Hoffer Book Award, the Readers' Favorite International Bronze Medal for Supernatural Suspense, and a Gothic Readers Book Club Award Winner in Outstanding Fiction.
Ancient Guardians
The Legacy of the Key, Ancient Guardian Series, Book 1, Volume 1
S.L. Morgan
2014 Silver Medal
372 Pages
Check current price
Fiction - Supernatural
NOTE: This is the "Black Edition" of Ancient Guardians: The Legacy of the Key. This is first book in the Ancient Guardians novel series but in the Black cover edition. No matter where you are, facing your reality with passion and purpose will always lead down the path you were intended to go Reece Bryant was able to pick up the pieces of her broken life after the sudden death of her father. Though emotionally draining, she found the courage to move on, which would have made her father proud. After finalizing the last of his estate, and returning to pursue her degree in medical school, she has never felt so confident. While making her way through this world on her own, she is suddenly confronted with the truth of her existence, and the reality of her future. It is when she encounters two alluring and mysterious men, that a series of extraordinary events takes place, putting Reece's life in grave danger. With her life in the balance, Reece must blindly trust the two mysterious strangers; and when she does, she is brought into an enchanting world that is beyond her logical comprehension. This captivating land reveals new worlds and new dimensions to which her existence is paramount. But it is once she falls in love with the stunning Levi Oxley that everything will change, and Reece's life will be in more danger than ever before. Forced to return to Earth and face a Council of Worlds, Reece discovers there is more to this enchanting dimension than she could have ever imagined. At a moment's notice, even thru the fog of our denial, our journey can become crystal clear. And within the revelation, once our fear subsides, we can find contentment and purpose if we focus on the things that matter most. Trust—Courage—Love. Review "Sci-Fi meets historical in a wonderful blend. By far one of the best books I have read thus this far." -Inside Bj's head. "It's a good escapist read"-CBL Book Tours "This book is an eclectic mix of science-fiction and fantasy, and it makes a nice blend." -I Heart Reading. "Its vivid, mysterious, beautiful, clever, thrilling and altogether majestic." -Sour Skittles: Candy loves to read "Let's just say this story is science fiction, fantasy, romance, action, mystery, suspense, and men-in-black all rolled into one." -Books, Books, and more Books From the Author I have always been an individual with a very vivid imagination. I love getting lost in books that transport you into their worlds with their characters. In October of 2011, I decided to create my own fantasy world and imaginary characters that would sweep the readers into an enchanting and mystical dimension. In order to create the storyline, I asked the question, "What if?" What if there were other worlds outside of life on Earth? What would those other worlds be like? Would they have an interest in Earth, if so would they desire to harm or protect it? Once I started answering these questions, the writing process began. The idea to interweave the super-natural worlds with seventeenth century England was inspired by love for historical romances. I decided to take the passion I have for reading a good, clean classic historical romance and interweave that with my years of watching, reading and loving sci-fi and fantasy romance novels. The result is this book, two of my favorite types of reading material, completely opposite of each other, interwoven together bringing to the readers what I consider to be...the best of both worlds. Categories: Young Adult Romance Science Fiction Fantasy Clean romance
Mateguas Island
A Novel of Terror and Suspense
Linda Watkins
2014 Gold Medal
Kindle Edition
Check current price
Fiction - Supernatural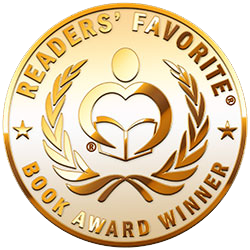 On a remote island off the coast of Maine, a troubled family is trying to pick up the pieces of their shattered lives and start over. But unbeknownst to them, the property they have inherited is steeped in ancient magic-magic that could seek to destroy and devour them.
An arcane locked box, a strange and foreboding trail into the woods, a seductive young woman, and tales of a malevolent Indian spirit are just some of the perils Karen Andersen must face in order to find a way to save her family.
Vampire Elite
Vampire Elite Series, Vol 1
Irina Argo
2013 Gold Medal
444 Pages
Check current price
Fiction - Supernatural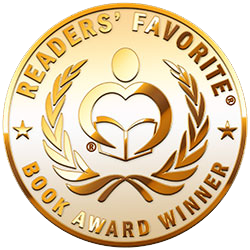 An innovative take on the vampire mythos, fusing erotic romance with dark fantasy.
 --Kirkus Reviews 
2013 a Gold Medal Winner of the Readers' Favorite International Book

Award

Contest
Vampire Elite
 is the epic story of a bitter conflict between two immortal races and the effect of that conflict on everyone living in its grip. The characters are driven to love and betrayal, vengeance and sacrifice in a world without easy black-and-white answers.
A millennia-long war between two immortal races is about to come to an end. Long ago, the Vampire Elite began capturing the immortals called the Amiti, attracted by their unique blood properties. Now most Amiti live in underground cells, forced to serve as vampires' bloodstock. The few surviving free Amiti, preparing a final strike, have declared the Amiti Queen a traitor. Her execution makes possible the rise of a new Queen, her young daughter Arianna, who will inherit her mother's mystical powers. Working with the Keepers of the Key, Arianna may be able to eliminate the vampires, once and for all, from the face of the earth. 
The new Queen is the last hope to save her dying race, and she's ready to fight to the last drop of her blood. 
But the King of the Vampires has other plans. 
Readers' Favorite reviewers on Vampire Elite (rating: 5 stars):

You've managed to restore my hope in the future of vampire books... 

... The characters are strong, complex, and believable .... a fascinating read and definitely a book for anyone who loves fantasy, romance and of course vampires. 

...a spellbinding novel of action, suspense, romance, and conscience... character development is superb... the type of book that will make you read all day until you get to the end! It is deliciously addictive! 

Age: 18+
vampire-elite.com
Revelation 9:11
Ian A. Stuart & David R. Franklyn
2013 Silver Medal
401 Pages
Check current price
Fiction - Supernatural
Unravel the clues to a supernatural mystery and discover what will happen at the end of the world through the pages of this controversial 400-page supernatural novel. Based on ancient manuscripts including the books of Revelation, Enoch and the Syriac Apocalypse of Baruch, it flashes back and forth between the centuries to a stunning and unforgettable ending. Discover why the eccentric Roman Catholic priest Benjamin Price was silenced by the Vatican. Enter the mind of Abaddon - Destroyer of the Old Testament and Angel of the Abyss. Solve the mystery of the unusual Native woman found on a rocky beach with her body stained red. Live through shipwrecks, dramatic escapes, supernatural battles and executions by fire. Locate the living, timeless, fog-bound Island at the very edge of North America. Confront the Archangel Michael - warrior Prince of the Seraphim. Experience a vision of Heaven and a clash between celestial beings in the depths of the Abyss. Uncover the reason for the penance imposed on the possessed cleric, Étienne D'Entremont. Meet Nazi Reichsführer Heinrich Himmler who is obsessed with the mythical Nephilim Portal. Sail on "Reprisal" and "Nicholas" with pirate Edward Bailey and the lust-obsessed Bernard La Roque. Conspire to topple a throne with the Duc D'Antin, first cousin to Louis, King of France. Meet the children of an angel and find out why one loves him and the other hates everything he stands for, and learn why we are all moving inexorably to the final event in world history and The Destiny Of The Human Race.
Contact Author -