The Last Time
A Last Summer Novel
Jacquelyn Eubanks
2014 Bronze Medal
250 Pages
Check current price
Fiction - Sports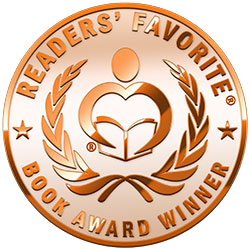 Reviewed by Jean Hall for Readers' Favorite

The burden of achieving social acceptance and outward, physical beauty can be crushing for a teenage girl. But then there are the victories, both small and large; little feats of independence and larger, inward self-acceptance. Jacquelyn Eubanks in The Last Time showcases a sympathetic and beautiful soul with her heroine Charley. Charley (which is short for Charlotte) has been transplanted from rural Georgia to the more sophisticated suburb of Yonkers, New York.

Although she was born in Yonkers, her experience is decidedly Southern. She has left her heart in Georgia and his name is Frankie. But the fledgling couple keeps in touch as pen-pals in the post-war innocence of the 1950s. Charley loves baseball, it is true. She is a tom-boy, no doubt about it. But all the appealing attributes of Charley make her an object of jealousy with the popular clique at her new, all-girls Catholic high school.

Jacquelyn Eubanks keeps the story of Charley lively but with some heartbreaking moments. Charley does find unusual courage in the midst of adolescent taunts. The scenes at Charley's home keep the innocent plot well-grounded. There is mother-daughter friction and a grandfather's illness. The book has some nice visual elements. There are clumsy, hand-written notes from Charley and Frankie, as well as elegant, cursive chapter headings. The setting of the 1950s is a nice choice to show this bobby-soxer's life at home and at school. The Last Time by Jacquelyn Eubanks shows the strong but tender heart of a girl who feels the grief of last times, but with the hope of new beginnings.
The Favorite
Franklyn C. Thomas
2014 Silver Medal
174 Pages
Check current price
Fiction - Sports
Reviewed by Bil Howard for Readers' Favorite

Doing what is right isn't always the easiest thing and sometimes it is costly. The Favorite by Franklyn C. Thomas brings that point home all too clearly. After having spent eighteen months in prison on a weapons charge, Michael Dane is given a chance at the IBF Light-Heavyweight Championship against an undefeated champion. That opportunity was given to him by his manager, Dante Alexander, whose dealings on the shady side of the law as a drug-runner have funded his fight-promoting operation. As Michael trains for the fight of his life with his Dad's best friend as his manager, Dutch, he is in another battle of his own. His former girlfriend, Selena, is pregnant with his child and she had thrown him out of her life. As Michael struggles to get straightened out for a family life that he has never known, he is training for a fight that he isn't supposed to win. As he steps into the ring, he is taking his life into his own hands. Defying Dante could cost him his life, but not giving his best shot at the title would be worse than death. As the bell for each round sounds, Michael is fighting for his life.

Franklyn C. Thomas has written the kind of novel that makes a boxing enthusiast have salsa dancers in his gut. The Favorite does an excellent job of not only making the reader feel every punch and every ragged breath in the ring, but it mixes it and alternates it with the struggle that Michael is dealing with outside the ring. Michael's character and drive to do what's right, in spite of what it might cost him, makes this sports thriller shout loudly with victory. Hard-hitting, inspiring and tragic, The Favorite will rattle you like a body to chin combination and keep your head reeling while you turn the page for the next blow to be delivered.
On the Hole
Jeff Bacot
2013 Gold Medal
258 Pages
Check current price
Fiction - Sports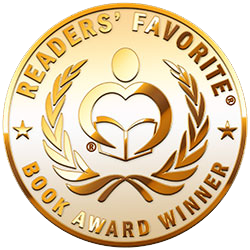 Reviewed by Lit Amri for Readers' Favorite

On the Hole by Jeff Bacot tells the story of Jay 'Skew' Hewitt, a vice president of a production and music distribution company, and Nick Landers, a tax attorney. They are both regular golfers at the Regina Buck & Duck Hunt Country Club. After eighteen holes, the friendship between the two men is explored; suddenly, it is not just about golf anymore. It is about life.

If I were to pick one word to describe this novel, it would probably be "genius". Golf is not my favorite sport, but this novel might just changed my mind about it. On the Hole is an engaging story about the game between two men. Jeff Bacot has written some of the best complete characters that I have read so far. But the greatest thing about the story is that it is not just about golf, but thought-provoking things such as relationships, love, friends, family, and even oneself. It is fiction but it is definitely has a lot of heart. And to categorize On the Hole in one genre seems inappropriate because it has adventure, romance, tear-jerking moments and of course, humor as well. All in all, Jeff Bacot gives everything in this book for readers to enjoy. You don't have to be a golfer or even love golf for that matter to read the story – this is not just for the guys as my fellow female readers will enjoy reading it as well. A highly recommended book for a fun, relaxing read.
Mosby's Raiders Return
Gerry A. Zimmerman
2013 Silver Medal
Kindle Edition
Check current price
Fiction - Sports
Reviewed by Paul Johnson for Readers' Favorite

"Mosby's Raiders Return" is a sequel to "Legacy of the Gray Ghost" and takes off right where the first book ends. 1958 was a great year for Willie Hairston. One accomplishment was becoming Mosby University's first colored graduate. The other major success was coaching the Raiders football team to an unbelievable season. And, things are looking better for 1959 when Willie's son is born; he's given a five year contract to coach the Raiders, and he and Sally are able to buy their first home. But, things are not all great. Since Mosby doesn't offer athletic scholarships, their players are students first and players second. Graduation has taken a toll on his team and he is not sure how he is going to fill some awfully big shoes. With Willie's graduation, school president Bob Howard is even more convinced that it is time for desegregation if they can find some quality colored students to offer academic scholarships. One of Willie's assistant coaches remembers a player who once played for Oakmont but lost his scholarship. Willie decides to give him a chance and the first of the school's colored players arrives at Mosby. The young man meets other colored students who have had previous football experience and they all decide to join the team. Suddenly things are a lot better for the Raiders. The season progresses and the annual showdown between Mosby and Oakmont is fast approaching. To the dismay of the players, fans, and coaches, Mosby's top player is injured. Is Mosby doomed to go down to the high scoring Oakmont team? It looks that way until one of the coaches remembers a new radical offense he once saw. But, do the Raiders have the time and talent to learn a new offense with only a few days before the big game. Willie is willing to bet everything that they do.

Another winner for Gerry Zimmerman. What a great story! Old familiar characters and new exciting ones keep the reader waiting to see what happens next. This is not your typical football story, but a story of life, the beginning of a new age in sports and education. The writer has captured life on an all-male university as it should have been, funny and entertaining. Very nicely done.
Contact Author -