Pull The Trigger
Chase Williams Detective Stories Book 2
Stefania Mattana
2016 Gold Medal
270 Pages
Check current price
Fiction - Sports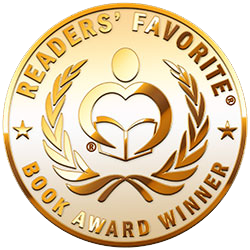 Cycling's for brave people only in Tursenia. Murder is around the next bend.

What do cycling and target shooting have in common? Why is someone picking off young Olympic hopefuls?
Two cyclists in the Junior Italian National Team have been inexplicably shot. A month later Junior Target Shooting National Team member is killed by a high-precision shot to his forehead. A very complicated crime story is waiting for Chase Williams and Inspector Angelo Alunni.

Angelo and Chase are helped by a ballistics expert from Rome, Gianmarco Betti. A series of discoveries, lies and unspoken truths gradually whittle away at the shortlist of suspects until we reach the thrilling conclusion. This is a truly perfect murder mystery. Perhaps.

Chase faces the case with his usual inquisitive attitude as well as his brilliant attention to detail. He also has to deal with his previous life in London as a junior Scotland Yard detective, where he caused an incident he can't forgive himself for or ever forget.

Who's going to pull the trigger?


Discover more cozy mysteries
From the same Murder Mystery series

Into the Killer Sphere, a Chase Williams Murder Mystery #1


Other Chase Williams's detective short stories

– Cutting Right To The Chase Vol.1, Chase Williams detective Short Stories Collection
– Cutting Right To The Chase Vol.2, Chase Williams detective Short Stories Collection
– Cutting Right To The Chase Vol.3, Chase Williams detective Short Stories Collection
Delayed Penalty
A Pilots Hockey Novel
Sophia Henry
2016 Bronze Medal
248 Pages
Check current price
Fiction - Sports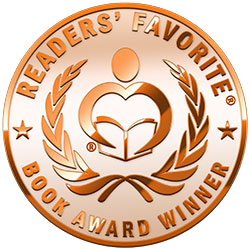 Library Journal raves that readers "looking for heartfelt romance will feel the warmth emanating from this page-turner," Sophia Henry's debut featuring the Detroit Pilots, a hockey team full of complicated men who fight for love.

Auden Berezin is used to losing people: her father, her mother, her first love. Now, just when she believes those childhood wounds are finally healing, she loses something else: the soccer scholarship that was her ticket to college. Scrambling to earn tuition money, she's relieved to find a gig translating for a Russian minor-league hockey player—until she realizes that he's the same dangerously sexy jerk who propositioned her at the bar the night before.

Equal parts muscle and scar tissue, Aleksandr Varenkov knows about trauma. Maybe that's what draws him to Auden. He also lost his family too young, and he channeled the pain into his passions: first hockey, then vodka and women. But all that seems to just melt away the instant he kisses Auden and feels a jolt of desire as sudden and surprising as a hard check on the ice.

After everything she's been through, Auden can't bring herself to trust any man, let alone a hot-headed puck jockey with a bad reputation. Aleksandr just hopes she'll give him a chance—long enough to prove he's finally met the one who makes him want to change.

Praise for Delayed Penalty

"Delayed Penalty is sexy, fun, and full of angst. Not only does Aleksandr dominate the ice, but he fights for what he wants outside of the rink as well. I will definitely read it again!"—New York Times bestselling author L. P. Dover

"Delayed Penalty is such a rush! Everything I love about the New Adult genre is right here: a captivating premise, a fresh new setting, and a scorching hot hero who constantly keeps you guessing. The romance is off the charts and Sophia Henry tackles real issues that tug at your heartstrings."—New York Times bestselling author Rachel Harris

"Hot Russian hockey player meets feisty tutor? Yes, please! I loved watching Aleksandr and Auden work through their broken pasts together. Delayed Penalty is a unique New Adult romance that packs an emotional punch."—Cindi Madsen, USA Today bestselling author of Getting Lucky Number Seven

"Auden and her hot Russian hockey god, Aleksandr, really heat up the pages in Delayed Penalty—a touching story about growing up, moving forward, and ultimately finding love."—Renita Pizzitola, author of Just a Little Kiss

"Henry's debut novel evokes the image of a culture characterized by a stoic exterior, only to reveal deep love as the characters dissolve their emotional walls from the inside out."—Library Journal

"I really, really liked the premise of Delayed Penalty and I thought the characters were fun."—Heather's Book Chatter

"This was a fun book to read. In addition to being a hockey fan, I'm a sucker for guys who can speak a foreign language. And Aleksander is hot."—Pages of Comfort

"Those who love their hockey romances will enjoy Delayed Penalty."—Making It Happen

"I recommend Delayed Penalty for new adult romance lovers looking for a sexy and fun story. Plus who doesn't love a hero with a sexy Russian accent?"—Reading in Pajamas

"I can't wait for the next one."—Book Magic
Game of Love
Ara Grigorian
2015 Gold Medal
Kindle Edition
Check current price
Fiction - Sports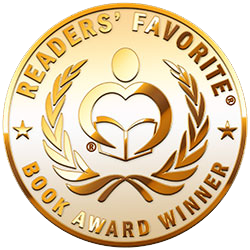 Cauliflower Heart
A Romantic Wrestler
Diana Hart
2015 Silver Medal
192 Pages
Check current price
Fiction - Sports
London Book Festival Runner Up-Romance
Hollywood Book Festival Runner-Up Best Genre Fiction
Silver Readers' Favorite International Book Award for Best Fiction-Sports
Southern California Book Festival Honorable Mention-Best Fiction
Claudine Bellamy grew up in a strong family of wrestlers and married a champion fighter. She feels protected and cared for and she likes it that way. When circumstances change, however, Claudine finds herself unprotected and alone. First in the Cauliflower Heart trilogy, A Romantic Wrestler, introduces Claudine Bellamy, who thinks she has the perfect life. She has a superstar wrestling husband, and her family enjoys all of the perks of celebrity. But when life grows bitter and Claudine's husband needs help, will she be strong enough to save him?

What People Say

"From wrestling royalty comes this insightful, emotive tale of the true, human costs of 'the bizness'." Billy Corgan, TV Producer, Author, and lead singer and guitarist of The Smashing Pumpkins
Baseball Girl
A Novel
Stephanie L Verni
2015 Honorable Mention
306 Pages
Check current price
Fiction - Sports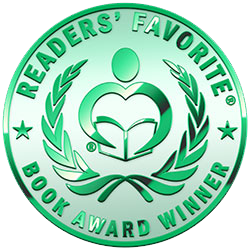 Francesca Milli's father passes away when she's a freshman in college and nineteen years old; she is devastated and copes with his death by securing a job working for the Bay City Blackbirds, a big-league team, as she attempts to carry on their traditions and mutual love for the game of baseball. The residual effect of loving and losing her dad has made her cautious, until two men enter her life: a ballplayer and a sports writer. With the support of her mother and two friends, she begins to work through her grief. A dedicated employee, she successfully navigates her career, and becomes a director in the team's organization. However, Francesca realizes that she can't partition herself off from the world, and in time, understands that sometimes love does involve taking a risk.
Killing the Curse
Dennis Hetzel
2015 Honorable Mention
368 Pages
Check current price
Fiction - Sports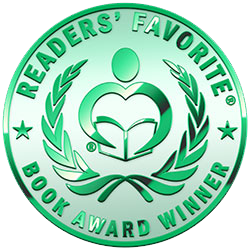 WINNER Great Southwest Book Festival--Best General Fiction
International Book Award Finalist Best Cross Genre Fiction
San Francisco Book Festival Honorable Mention Best General Fiction
Great Midwest Book Festival Honorable Mention Best Fiction
Readers' Favorite International Book Award-Honorable Mention-Best Fiction-Sports
The Chicago Cubs haven't won a World Series for more than 100 years or even played in one since 1945. Now they're positioned to win the Series for the first time since 1908--if only curses and bad luck don't haunt them as usual. That's what happens when a swarm of gnats helps the Boston Red Sox tie the Series at three games each. To kill the curse, the Cubs must win Game 7 in Chicago.

No one wants the Cubs to win more than Luke Murphy, President of the United States and lifelong fan. Leading the chorus of disbelievers is Murphy's boyhood friend, Bob Walters, a sports radio talk-show host with a beautiful daughter and a big ego who built ratings by being 'the man Cub fans love to hate.'

The Cubs have someone else on their side--a brilliant, crazed fan who will do anything to make sure they win. Anything. It starts with an attack on the father of Boston's best pitcher and grows into an escalating threat that could destroy Murphy's career, expose childhood secrets, and kill hundreds of innocent people.

Everything comes to a head as Game Seven unfolds--a game the Cubs must win no matter what.
Over The Monster
Douglas Folsom
2015 Finalist
278 Pages
Check current price
Fiction - Sports
Harding Ambler has a bright future. Hailed as the next Mickey Mantle by scouts, the young baseball phenomenon dreams of playing professionally and hitting home runs over Fenway Park's Green Monster wall. He's got a steady girlfriend, and they're seriously discussing marriage after graduation.
Harding's dreams come crashing down when he finds himself wrongfully convicted as an accomplice to murder and sentenced to fifteen years. Instead of hitting homers in Fenway Park, he's serving time in a prison the inmates refer to as "The Monster."
His life in tatters, Harding could easily fall into despair. A chance meeting with a fellow baseball-loving inmate, however, offers the young man a spiritual lifeline. Even in prison, baseball can remain part of his life, if he can convince the prison's fractious inmates to work as a team. With luck, determination, and the help of a mysterious figure from his past, Harding may yet get to hit one Over the Monster.
A tale of redemption, romance, spirituality, and baseball, Over the Monsteradds a new legend to the ever-growing mythology of the baseball diamond.
The Favorite
Franklyn C. Thomas
2014 Silver Medal
174 Pages
Check current price
Fiction - Sports
Veteran prizefighter Michael Dane believes he's on top of the world. He's had a star-crossed career and life, with plenty of wins in the ring and an eighteen-month stint in prison. As the number-one contender for the IBF Light-Heavyweight Championship, he's training to go up against Quin Cortez, the undefeated champion, in a title fight in Las Vegas. Michael's drug-running manager, Dante Alexander, has driven his career, making no friends along the way. Now, after a tense meeting with Dante, Michael is rethinking his choices as a man and as a professional fighter. Worse, he's doing all he can to stay one step ahead of the treacherous men who would exploit him for their own gains. With nowhere else to turn and few people he can really trust, Michael turns to his former trainer for advice, Terence "Dutch" Masters, who raised him like a son. His former girlfriend Selena, now several months pregnant with his child, represents a life he has never known. Now Michael must do what it takes to keep everyone in his life safe from Dante. With his old trainer in his corner for one more fight, his old flame back in his life, and rival gangsters on both sides, can Michael get out with the title ... and his life?
The Last Time
A Last Summer Novel
Jacquelyn Eubanks
2014 Bronze Medal
250 Pages
Check current price
Fiction - Sports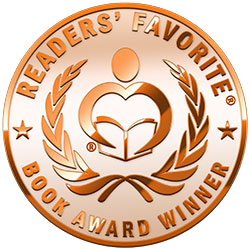 It's out of the frying pan and into the fire... It's 1955, and Charlotte "Charley" Mason has just moved to New York, leaving behind her hometown in Georgia, her group of baseball-playing best friends, and her boyfriend, Frankie. Things in her perfect new town aren't all they're cracked up to be, though. Her relationship with her mother has gone from bad to worse, her grandpa's leukemia is slowly killing him before her very eyes, and the athletic tomboy has to begin her sophomore year at the preppy, snobby all-girls school, Our Lady Queen of Angels. When a confrontation with the most popular girl in school, Angelica Whitman, goes horribly wrong, her chances at social acceptance are completely destroyed. What's a poor tomboy to do? She'll have to make lemonade out of lemons with the help of her new best friend, Victoria, her amazing boyfriend, and her perseverant attitude. She will join the softball team, attend a sock hop, get detention, run for Homecoming Queen, have a sleepover, make friends (and enemies), stay true to herself, and overcome all odds. But even then, it might not be enough. All that she loves may be lost. The Last Time is an engaging novel about a girl who faces universal high school challenges with grace and courage.
Mosby's Raiders Return
Gerry A. Zimmerman
2013 Silver Medal
312 Pages
Check current price
Fiction - Sports
Mosby's Raiders Return is the sequel to that author's award winning book, Legacy of the Gray Ghost, which was named the Best Historical Fiction book of 2011 and also the Gold Medalist as the Best southern Fiction Novel of the year. This book picks up where Legacy left off as it details the events in the next season at Mosby University, located in the beautiful northern Virginia horse country. The school was named after the legendary John Mosby, who led a band of Confederate raiders deep behind Union lines and his uncanny ability to escape and disappear led him to acquire the nickname of the Gray Ghost. There are many challenges facing the school's football coach due to graduation losses and injuries as he tries to duplicate the success the team enjoyed during the schools, 50th anniversary year in 1958. Although school integration had been mandated by the US Supreme Court in 1954, many politicians and influential people in Virginia were resisting and preferred to keep things the way they always were. When the president of Mosby University decides to offer young men of color the opportunity to attend this formerly all-white prestigious school, he faces a lot of criticism from some of the alumni. Many of these same critics had already disagreed with the previous year's decision to employ a black coaching staff, but when a few black players join the team in 1959, the critics were outraged. While the story is fiction, many of the feelings and attitudes described were reflective of that era. Readers who like football and like to cheer for the underdog should enjoy MOSBY'S RAIDERS RETURN. Also, the antics of the various groups of students at the university should guarantee the reader plenty of laughs to go along with the cheers and the football action. It's also a picture of college life in the South in the late 50's that will bring back memories to anyone who lived in that era.
Contact Author -