Pull The Trigger
Chase Williams Detective Stories Book 2
Stefania Mattana
2016 Gold Medal
270 Pages
Check current price
Fiction - Sports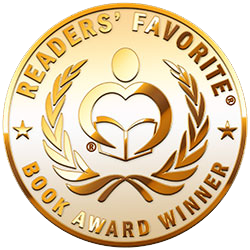 Reviewed By Vernita Naylor for Readers' Favorite

There are a couple of murders being committed in Pull The Trigger: A Chase Williams Murder Mystery (Chase Williams Detective Stories Book 2) by Stefania Mattana. Can Inspector Angelo Annuli, ballistics guru expert Gianmarco Betti, and former Police Detective Chase Williams solve it in time before there's more? Three young male cyclists, Olympic athletes from the Rio 2016 Italian Team Cycling Project, were training at Monte Priore when they were all shot. Sergio Mencarelli and Renato Rengoni were killed with fairly calculated precision while Edoardo Zuccon was shot twice but merely injured. Is Edoardo actually the target or is he being used as a pawn to throw suspicion off the case? Will the shooter come back to finish the job with Edoardo? Is it a professional hit or one of their teammates? Is there more than one shooter? Will others be killed? Is there a serial killer lurching throughout Monte Priore? There are so many questions to be answered and the clock is ticking for Angelo, Betti and Chase.

Pull The Trigger: A Chase Williams Murder Mystery by Stefania Mattana is a great murder mystery and will keep you longing for the next turn and twist in the story. Everyone is a suspect and, as the story unfolds, more clues are discovered ... which continues to have the experts Angelo, Betti and Chase second guessing their findings and the suspects. If you like whodunits, thrillers and murder mysteries where you can't tell - even after reading half of the book - who is the killer, then you will be ecstatic with Pull The Trigger: A Chase Williams Murder Mystery by Stefania Mattana.
Delayed Penalty
A Pilots Hockey Novel
Sophia Henry
2016 Bronze Medal
248 Pages
Check current price
Fiction - Sports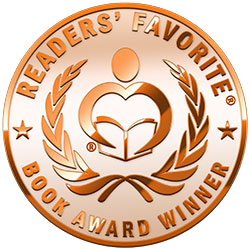 Reviewed By Jack Magnus for Readers' Favorite

Delayed Penalty: A Pilots Hockey Novel is a contemporary sports fiction novel written by Sophia Henry. Auden's working off the hurt of being cut from the women's soccer team at Central State in the tried and true manner that her best friend has suggested -- a few drinks at a familiar bar where the music rocks. Auden and Kristen had been enjoying the scene at the karaoke bar they frequented when Auden's attention was riveted on the well-built man with the crazy Mohawk who seemed to be approaching her. He was just a bit too lovely for words, but then he blew any attraction Auden may have been feeling away with a rather crude joke: one at which an onlooker protested, saying she was too hot to be treated that way. Auden was rather taken by surprise at the hotness comment, as she had never thought of herself as particularly hot, or anything other than normal. When she finds out soon after that evening that her grandfather has already arranged a translation job for her winter break, Auden wants to argue but knows it will be useless, and she resigns herself to the situation. It was a new and different type of job from the usual transcription work, however, for her grandfather had set her up to be the translator for a Russian superstar hockey player, who just happened to be the crazy-haired man she knew to stay away from.

Sophia Henry's romantic sports fiction novel, Delayed Penalty: A Pilots Hockey Novel, features two very memorable main characters, Auden and Aleksandr who seem at first destined to be unwilling partners as she is his interpreter, but the plot thickens when Auden realizes that the Russian hockey player is much more comfortable speaking English than he lets on, and is more than just the sports bunny chaser she's convinced he is. This well-written and superbly plotted story juxtaposes two people who seem at first from very different lifestyles, but soon the similarities and the attraction begin as each learns how to place their trust in another human being. I especially enjoyed the sports that play so large a part in Delayed Penalty, and reading about the Center Clubs that are Auden's creation and contribution to Detroit. Henry's Detroit setting is inspired: while we see the destruction and desolation that is present in so much of that once-proud and bustling city, the reader can't help but be inspired by the youth clubs, the pockets of beauty, and the life that still flourishes despite the urban blight. Delayed Penalty is an absorbing tale that covers a lot of ground, and it does so in a beautifully flowing and very entertaining way. It's highly recommended.
Game of Love
Ara Grigorian
2015 Gold Medal
Kindle Edition
Check current price
Fiction - Sports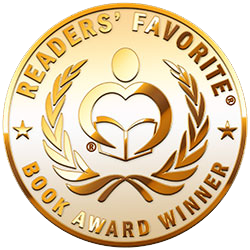 Reviewed By Natasha Jackson for Readers' Favorite

Professional tennis player Gemma Lemmon has been preparing her entire career to win a Grand Slam. Her chance at the Australian Open was diverted thanks to an injury that almost ended her career, but four months later the British darling of tennis is back on track and primed to win the French Open. Then she meets another prodigy in the form of the dark and handsome Andre Reyes. In Game of Love by Ara Grigorian, Gemma and Andre meet and sparks fly. Ara Grigorian did a fantastic job creating two overachieving characters whose paths have been set from a young age, which makes them so intriguing. Neither Andre nor Gemma have ever had a true moment of freedom, yet their take on 'what matters' differs greatly and forms the main conflict in this story.

I loved that Andre is the one trying to convince Gemma that there is more to life than winning trophies and that love is the true prize. It was refreshing that Ara Grigorian chose to make the female the professional athlete and therefore the perceived 'stronger' one of the pair. Game of Love is a great tennis love story. I loved that she had to deal with all the speculation about her readiness to win a Slam, the pressure of an entire nation resting on her shoulders, all while she's learning about love for the first time. The insight into the pressure on Gemma from coaches, trainers, and even the Prime Minister, adds a level of realism to this story that pushes the plot forward in an exciting way. But it is the love story here that prevails, and the push and pull between Gemma and Andre is at the heart of this tale. Game of Love is what a good sports romance should be; fast paced, strategic, emotional, and endlessly fascinating.
Cauliflower Heart
A Romantic Wrestler
Diana Hart
2015 Silver Medal
192 Pages
Check current price
Fiction - Sports
Reviewed By Roy T. James for Readers' Favorite

Cauliflower Heart: A Romantic Wrestler by Diana Hart, named after an acquired deformity or hardening of the ear affecting the fighters, reflects on the trials and tribulations of living in the wrestling milieu. Through the story of Claudine Bellamy, who grew up in the wrestling world and married a wrestler, Diana narrates the ever present romantic twists in a wrestler's tale, some of them enjoyable and a few sad. The book describes how, with a superstar husband and the associated celebrity status, Claudine has to rise up in providing necessary help and assistance to her husband, as well as protecting her children who stand to lose the love and wisdom they deserved, wanted and needed from their father.

Cauliflower Heart: A Romantic Wrestler by Diana Hart is an eye opener of a story with a compelling narration. Just as the cauliflower ear is considered a badge of courage and experience, this tale is also the celebration of the superhuman strength of the wrestling crowd in finding answers to their challenges. This book reaffirms the adage, in the words of a famous poet, "The paths of glory lead but to the grave." The romantic and whirlwind life of Claudine, and the brave face she had to put on for meeting the challenges of her family life, comes alive in these pages. Well written and describing all facets of a colorful life, this story is a great read.
Baseball Girl
A Novel
Stephanie L Verni
2015 Honorable Mention
306 Pages
Check current price
Fiction - Sports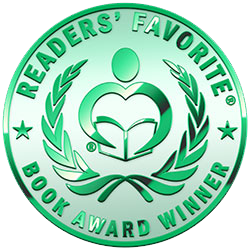 Reviewed By Jack Magnus for Readers' Favorite

Baseball Girl: A Novel is a contemporary sports fiction novel written by Stephanie L. Verni. Francesca's young world revolved around her dad and the baseball games they watched together, both in the stadium and at home. They loved the Bay City Blackbirds, and Francesca knew all the stats and even the team's scoring system. From the time, she was seven until her dad's illness and death at age 44 from leukemia, the two of them thrilled to the sounds of the bat hitting the ball and the cheers of the fans. When Francesca was a sophomore in college, a year after he died, she found a help wanted ad for a Public Relations Assistant with the Bay City Blackbirds. It seemed the perfect job for a communications major who just happened to live and breathe baseball.

Stephanie L. Verni's contemporary fiction novel, Baseball Girl, is a marvelous novel that blends the coming of age, romance and sports fiction genres. The author's long-term association with the Baltimore Orioles makes the novel feel like the real thing. Verni takes the reader into the inner workings of the front office of a baseball team, and it's a fascinating look at the hard work, dedication, and stamina needed to be part of that world. While Francesca is no longer a young adult, the interwoven tales of her childhood through to her late twenties, combined with the ongoing trauma of her loss which keeps her locked up inside and unwilling to risk emotional attachments, make this story one of the more compelling coming of age tales I've read. Baseball Girl has a strong romantic thread, but the lack of any overtly sexual or erotic themes makes this novel eminently suitable for young adult readers as well as the target adult audience. Verni's strong and competent Francesca is the perfect role model for young women, especially if they just happen to love sports. Baseball Girl is an awesome read, and it's most highly recommended.
Killing the Curse
Dennis Hetzel
2015 Honorable Mention
368 Pages
Check current price
Fiction - Sports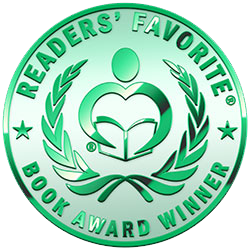 Reviewed By Chris Fischer for Readers' Favorite

OK, full disclosure here. I am not a Cubs fan. And I mean, really not a Cubs fan. So when I picked up Killing the Curse by Dennis Hetzel, I wasn't sure if I would like it, just because it follows the team through the end of a gasp winning season. Hard to believe, I know. But Killing the Curse is a fantastic read, Cubs fan or not. When a crazed fanatic tries to tip the scales in the direction of their favorite team, first by attacking the father of rival Boston's pitcher, and then by even more diabolic means, involving the sports reporter the Cubs fans 'love to hate' Bob Walters, his beautiful daughter, Aimee, and no less than Bob's best friend and the President of the United States, Luke Murphy, the book takes us on a wild and intriguing ride.

This book was fun, fast-paced and an easy read. I got sucked in early and spent the majority of an evening and into the night reading this one, as I just couldn't put it down. The information about the games being played came across as realistically as if I was watching a game myself. Killing the Curse is a book that would appeal to any person who enjoys reading fiction with a tie-in to sports, mysteries, or those Cubs fans who continue to live in hope that their team will actually win the big one. Dennis Hetzel has a winner with Killing the Curse, and I highly recommend this book to anyone looking for an enjoyable, exciting and absorbing read.
Over The Monster
Douglas Folsom
2015 Finalist
278 Pages
Check current price
Fiction - Sports
Reviewed By Jack Magnus for Readers' Favorite

Over the Monster is an inspirational baseball novel written by Douglas Folsom. Harding Ambler's nine-year-old world revolved around his author dad, artist mom, big brother, Charles, and baseball. He was already a promising player in the local Little League in Woodstock, Vermont, but unlike most of his family and friends, Harding was a Yankees fan and proudly wore his number two uniform when he played. His birthday was a big event: his mom had made a chocolate cake and the family was going to A&W for dinner, but they never made it back home again -- only Harding survived. His grandparents, Allen and Hattie Ambler, took him home to their house on Cape Cod and were warm, loving and supporting, but it took years for Harding to learn to cope with his grief and his confusion over his having survived. Despite it all, there was still baseball in his life, however, once he had recovered enough to accept it, and his grandfather, known locally as Ty Ambler, was a consummate coach.

Douglas Folsom's inspirational sports novel, Over the Monster, starts with a tragedy, but the reader quickly gets involved in the relationship between Ty Ambler and his grandson. Folsom's Cape Cod setting is marvelous, and I started seriously considering a vacation trip after reading about their trip over the coast on a friend's small plane. Over the Monster is a heartwarming coming of age story that seems to have everything finally going Harding's way until he accepts a ride from his old friend, James, and ends up ensnared in the wheels of justice. It's a drastic situation for an author to put his character into, but somehow it works marvelously, perhaps because these kinds of things do happen in real life, and the reader can identify with it so well. I loved the baseball theme of Over the Monster, especially that part of the book concerning Harding's vision and creation of the prison team. This is one of those books that you get wrapped up in and then feel just a bit disoriented and sad when it's finally over. It's most highly recommended.
The Favorite
Franklyn C. Thomas
2014 Silver Medal
174 Pages
Check current price
Fiction - Sports
Reviewed By Bil Howard for Readers' Favorite

Doing what is right isn't always the easiest thing and sometimes it is costly. The Favorite by Franklyn C. Thomas brings that point home all too clearly. After having spent eighteen months in prison on a weapons charge, Michael Dane is given a chance at the IBF Light-Heavyweight Championship against an undefeated champion. That opportunity was given to him by his manager, Dante Alexander, whose dealings on the shady side of the law as a drug-runner have funded his fight-promoting operation. As Michael trains for the fight of his life with his Dad's best friend as his manager, Dutch, he is in another battle of his own. His former girlfriend, Selena, is pregnant with his child and she had thrown him out of her life. As Michael struggles to get straightened out for a family life that he has never known, he is training for a fight that he isn't supposed to win. As he steps into the ring, he is taking his life into his own hands. Defying Dante could cost him his life, but not giving his best shot at the title would be worse than death. As the bell for each round sounds, Michael is fighting for his life.

Franklyn C. Thomas has written the kind of novel that makes a boxing enthusiast have salsa dancers in his gut. The Favorite does an excellent job of not only making the reader feel every punch and every ragged breath in the ring, but it mixes it and alternates it with the struggle that Michael is dealing with outside the ring. Michael's character and drive to do what's right, in spite of what it might cost him, makes this sports thriller shout loudly with victory. Hard-hitting, inspiring and tragic, The Favorite will rattle you like a body to chin combination and keep your head reeling while you turn the page for the next blow to be delivered.
The Last Time
A Last Summer Novel
Jacquelyn Eubanks
2014 Bronze Medal
250 Pages
Check current price
Fiction - Sports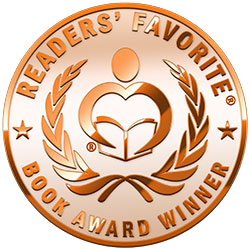 Reviewed By Jean Hall for Readers' Favorite

The burden of achieving social acceptance and outward, physical beauty can be crushing for a teenage girl. But then there are the victories, both small and large; little feats of independence and larger, inward self-acceptance. Jacquelyn Eubanks in The Last Time showcases a sympathetic and beautiful soul with her heroine Charley. Charley (which is short for Charlotte) has been transplanted from rural Georgia to the more sophisticated suburb of Yonkers, New York.

Although she was born in Yonkers, her experience is decidedly Southern. She has left her heart in Georgia and his name is Frankie. But the fledgling couple keeps in touch as pen-pals in the post-war innocence of the 1950s. Charley loves baseball, it is true. She is a tom-boy, no doubt about it. But all the appealing attributes of Charley make her an object of jealousy with the popular clique at her new, all-girls Catholic high school.

Jacquelyn Eubanks keeps the story of Charley lively but with some heartbreaking moments. Charley does find unusual courage in the midst of adolescent taunts. The scenes at Charley's home keep the innocent plot well-grounded. There is mother-daughter friction and a grandfather's illness. The book has some nice visual elements. There are clumsy, hand-written notes from Charley and Frankie, as well as elegant, cursive chapter headings. The setting of the 1950s is a nice choice to show this bobby-soxer's life at home and at school. The Last Time by Jacquelyn Eubanks shows the strong but tender heart of a girl who feels the grief of last times, but with the hope of new beginnings.
Mosby's Raiders Return
Gerry A. Zimmerman
2013 Silver Medal
312 Pages
Check current price
Fiction - Sports
Reviewed By Paul Johnson for Readers' Favorite

"Mosby's Raiders Return" is a sequel to "Legacy of the Gray Ghost" and takes off right where the first book ends. 1958 was a great year for Willie Hairston. One accomplishment was becoming Mosby University's first colored graduate. The other major success was coaching the Raiders football team to an unbelievable season. And, things are looking better for 1959 when Willie's son is born; he's given a five year contract to coach the Raiders, and he and Sally are able to buy their first home. But, things are not all great. Since Mosby doesn't offer athletic scholarships, their players are students first and players second. Graduation has taken a toll on his team and he is not sure how he is going to fill some awfully big shoes. With Willie's graduation, school president Bob Howard is even more convinced that it is time for desegregation if they can find some quality colored students to offer academic scholarships. One of Willie's assistant coaches remembers a player who once played for Oakmont but lost his scholarship. Willie decides to give him a chance and the first of the school's colored players arrives at Mosby. The young man meets other colored students who have had previous football experience and they all decide to join the team. Suddenly things are a lot better for the Raiders. The season progresses and the annual showdown between Mosby and Oakmont is fast approaching. To the dismay of the players, fans, and coaches, Mosby's top player is injured. Is Mosby doomed to go down to the high scoring Oakmont team? It looks that way until one of the coaches remembers a new radical offense he once saw. But, do the Raiders have the time and talent to learn a new offense with only a few days before the big game. Willie is willing to bet everything that they do.

Another winner for Gerry Zimmerman. What a great story! Old familiar characters and new exciting ones keep the reader waiting to see what happens next. This is not your typical football story, but a story of life, the beginning of a new age in sports and education. The writer has captured life on an all-male university as it should have been, funny and entertaining. Very nicely done.
Contact Author -