The Clock Of Life
Nancy Klann-Moren
2013 Finalist
368 Pages
Check current price
Fiction - Southern
Reviewed by Kelly Santana for Readers' Favorite

The book "The Clock of Life" by Nancy Klann-Moren is the powerful story of a boy, Jason Lee, growing up in the South where racism was still very common. Jason Lee, a strong-minded White boy, never conformed to the ideas which prevailed in Mississippi throughout his upbringing. He always looked for answers about why things were the way they were. He also developed a deep friendship with Samson, a Black boy, who later on ended up being his best friend. This friendship led him to numerous adventures and discoveries. Most important of all, it led him to unveil a past that was not clearly disclosed during his childhood: the story of J.L. Rainey, Jason Lee´s father, who was part of the civil rights movement and fought during the Vietnam War. The more Jason Lee dug down, the more he was able to connect the pieces of the puzzle and link to what was happening to him in the present. When he thought he was getting all the answers he wanted, an incident happened making him determined to change the course of his life forever.

I consider "The Clock of Life" a youth masterpiece. Nancy Klann- Moren made the story and the characters reflect the life in the South during the 70´s. It felt I was immersed in the lives of those who lived during the Civil Rights Movement. The descriptions, Southern regionalism and folktale used in the story made it delightful and powerful. Without going deep into the Civil Rights Movement, Klann-Moren brought up glimpses of what happened in the March from Selma to Montgomery. She gives a true history lesson, and her inclusion of historical events in her novel made the book more vivid. I personally loved it and recommend it to anyone looking for a light, fresh, and cultural (historical) reading.
Alligator Alley
Rick Robinson
2013 Bronze Medal
160 Pages
Check current price
Fiction - Southern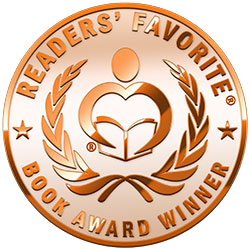 Reviewed by Kristie Ingerto for Readers' Favorite

Rick Robinson's latest novel "Alligator Alley" will leave you pondering about the course your life is on and leave you thinking about true happiness in life. James has had a successful life; however, he is fifty years old and feel empty inside. James decides to spend some time alone in an area that will help him revive some memories from his childhood. James interacts with individuals who help him and guide him along on his journey as well as helping him feel more alive. As James is on this journey, he discovers more about himself and life. He also learns what he wants the rest of his life to be like and takes a plunge into making changes.

"If you could change, would you?" This is a fascinating and thoughtful question this book is based upon. James is faced with this question and he also asks his lover this very question. Many of us are unhappy in our lives or say and believe that we are; however, when given that chance and choice to change, do we take it? Would we really change or is it safe and easy not to change? This book is written in such a way that the reader is carried on this journey with James and lost in his world. This is an inspiring book to read and I highly recommend this to adults. I am glad to state that it is thought-provoking and is an eye-opener.
Bootlicker
Steve Piacente
2013 Silver Medal
336 Pages
Check current price
Fiction - Southern
Reviewed by Martina Svyantek for Readers' Favorite

Steve Piacente's "Bootlicker" begins with a harsh crime set in 1992; the reporter Dan Patragno is on scene late at night to gather information on a domestic crime before the next edition of the paper hits the streets. His work on the crime beat ends when he is transferred to cover the latest political campaigning going on in South Carolina, delving into the darkest portions of American Southern history and heritage. Each character brilliantly brought to life by Piacente helps create this interwoven tapestry of deceit and politics, all with the faint possibility of redemption in some far distant future.

I found this story to be a heart-breaking tale of guilt and choices. From the very first page, I was drawn into the hot and muggy world of South Carolina and its political scene in the early nineties. There is so much attention given to detail and the scene is so perfectly set that I found myself immersed into this setting and unable to put the book down. The intrigue, the quest for truth and justice, and the budding romance hits notes that are both edgy and familiar all at once. For those who lived during any of the political scandals in the recent years, this transcends what the public could imagine going on behind closed doors in Washington. Anyone who enjoys a good political thriller, or what I think of as the stories of "right, wrong, and what's just plain convenient at the time" should enjoy this latest book from Steve Piacente immensely.
Have No Shame
Melissa Foster
2013 Gold Medal
282 Pages
Check current price
Fiction - Southern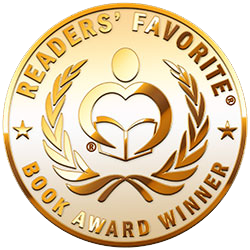 Reviewed by Alice DiNizo for Readers' Favorite

In 1967 in Forrest Town, Arkansas, eighteen year old Alison Tillman finds the body of a dead black man, Byron Bingham, floating in the nearby St.Francis River. Alison is ashamed to be white as she is almost certain that white people caused Byron's death. His wife worked for local shopkeeper Billy Carlisle and was forced to sleep with him. Byron had told Billy to stay away from his wife and was beaten up and killed for his words of warning. Alison wants to help Byron Bingham's family through the pain of his terrible death but she fears her father, Ralph Tillman's, wrath as he is a local farmer who employs blacks to work his fields. Alison's mother, Hillary, quietly supports integration and brings bandages and antiseptics to the Johns family when their son, Albert, is beaten up badly by local whites. Alison is engaged to Jimmy Lee Carlisle but she is not certain that she wants to marry him. She is sure that Jimmy Lee and his white friends are going after blacks, beating them up, and that they are encouraging Alison's brother Jake to go along with them. Then, Maggie, Alison's rebellious older sister returns home from New York City where she is a part of the Civil Rights Movement and Alison meets Jackson Johns who wants to work for the Tillman's until his brother Albert recovered from his wounds. Will Forrest Town be the same little segregated town it has been for decades ever again?

"Have No Shame" by noted author Melissa Foster is a highly readable novel that tells of the Civil Rights Movement slowly coming to a little southern town in 1967. Alison, her mother Hillary and a few other white residents of Forrest Town are against segregation as many white southerners actually were in those tumultuous years. The white and African-American characters of "Have No Shame" are authentically portrayed. The tension in the storyline as it proceeds to the book's last pages is accurate as integration did not take place easily or overnight. "Have No Shame" is a delightful eye opener and a rather poignant book that everyone everywhere should put on their "must-read" lists.
Flying Solo
An Unconventional Aviatrix Navigates Turbulence in Life
Jeanette Vaughan
2013 Honorable Mention
Kindle Edition
Check current price
Fiction - Southern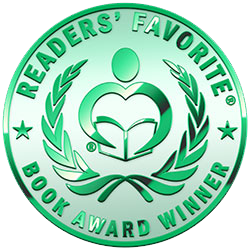 Reviewed by Anne Boling for Readers' Favorite

"Flying Solo" by Jeanette Vaughan begins with a shocking surprise for Nora; she is pregnant. This is not the happy occasion you may expect; her husband is not the father. Nora married Frank Greenwood, the son of a wealthy family and several years older than her. It was not a fulfilling marriage; their intimate life was more marital rape than romantic union. Nora wanted to take flying lessons but Frank forbade it. Her life was to revolve around him. Frank was determined to have a son. After giving birth to three girls they finally had a boy. They lived with his parents where her only friends were the maids. Eventually she met Charlene Hebert and they became close friends. Nora still wanted to learn to fly and answered an ad for lessons. The instructor was Steve Novak; the sexual tension between them was overwhelming and soon they found themselves in bed together. Steve was married and had six children. He had no plan to leave his wife. What would happen to Nora and her baby?

"Flying Solo" is a romance filled with twists and turns. The plot will draw the reader deep into its depths. Nora is a delightful character showing resilience, unwavering determination, and a headstrong personality. She lives life her way, not bending to the will of the society. Although this is a romance, it is much more; this is a psychological thriller that will keep the reader up all night reading so that they could learn the answers to all their questions. There is a message too in this book: money cannot buy happiness.
Code of the Forest
Jon Buchan
2012 Gold Medal
324 Pages
Check current price
Fiction - Southern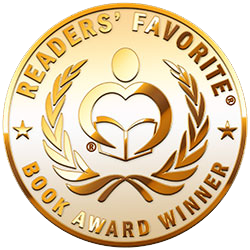 Reviewed by Alice DiNizo for Readers' Favorite

It is 1995 and South Carolina Senator Buck Ravenel smiles, knowing that his gift of special snakeskin cowboy boots to his friend Judge Dupree Jones was a good thank you for political favors. Ravenel, Jones, Ravenel's longtime friend Vince Stone and all their associates and friends understand well the Code of the Forest which is "friends to the end" and making sure all of their allies have "ducks in their freezer"(political payoffs). Now Buck has friends who want to build the Carolina Phosphate plant on the Waccamaw River on a location just above Wright's Landing, once the site of the old Rice Heart Plantation and now the property of the Wright family, whose ancestors were plantation slaves. Environmentalists oppose the phosphate plant as it will poison the Waccamaw River and destroy the Carolina low country's balance of nature and its intricate food chain. Wade Hampton's family newspaper, the "Georgetown Pilot", publishes information that reveals Carolina Phosphate's money involvement with South Carolina's politicians, notably Buck Ravenel, and lawyer Kate Stewart defends Wade in Judge Dupree Jones' court. Now how do they have a chance against the network of South Carolina political intrigue?

"The Code of the Forest" is a brilliantly written and well-edited story that will hold any reader's interest until its very last page. Jon Buchan is a first-rate writer and his abilities come through loud and strong in this story of intertwined lives and political intrigue that is second to none. The characters of Kate Stewart, Wade Hampton and their families are memorable. Buck Ravenel, Judge Jones, Vince Stone and the men who use Bowman's Forest, a hunting and game preserve, are well-created and totally believable, despite their behind the scene corruption or as they called it, "friends to the end". "Code of the Forest" is a memorable story of memorable people with that flavor that only novels of the South can give.
Forgiving Waters
Kenneth L Capps
2012 Honorable Mention
Kindle Edition
Check current price
Fiction - Southern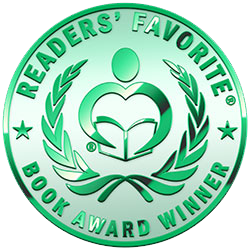 Reviewed by Alice DiNizo for Readers' Favorite

Bo (Beauregard) Kelso is an old man, a wealthy Texas rancher who has outlived his beloved wife, Mary Beth, by three years. Seventy-three years have passed since Bo's intolerant, hateful father Leroy nearly hanged his black ranch hand, Calvin Mercer, for attempting to steal what turned out to have been a bag filled with food for his hungry family. Bo knows that his background of racial intolerance caused by his father has caused terrible problems in his past and he grieves over what he'd done back in 1942. He has given anonymous gifts to local needy causes, but Pastor Clover tells Bo that giving gifts to church doesn't make a person right with God. Bo now rides his beloved horse, "Whisky By The Drink", all over the acres of his ranch, but when he comes upon young teenagers Kevin and his friend Leonard, one white and the other black, fishing on his property, he knows just what to do. And with the help of his ranch manager, Clint, whom Mary Beth rescued years before, Bo succeeds.

"Forgiving Waters" is a highly readable and very well-written and edited story of a man's life. Bo Kelso is a wonderful literary character as are Clint, the boys Leonard and Kevin, their parents, Matt with his shortcomings, Elijah Waters, and Bo's loved wife, Mary Beth. Readers will not be able to put this story down until its last page as "Forgiving Waters" is just one of those literary works that will penetrate the reader's heart and mind as its plot runs smoothly to the story's final words. Kenneth Capps has created a monumental story as big as the state of Texas where it is set. Put this book at the top of your reading list, everyone out there!
Dancing Naked in Dixe
Lauren Clark
2012 Silver Medal
322 Pages
Check current price
Fiction - Southern
Reviewed by Author Anna del C. Dye. for Readers' Favorite

What a fun ride "Dancing Naked in Dixie" has been! I wondered about the name and almost didn't pick it up. I am glad I did. If not I would have missed out on an excellent, clean tale. I really enjoy the witty and exhilarating scenes that seem to leave you without breath until you turn to the next page. It is a well-done tale, written in a very fun and fast pace. The given descriptions and history are quite complimentary to this story and are delivered nicely.

Reporter Julia Sullivan lives a hurried life in the middle of New York. The fact that she is attention deficit doesn't help. Her pace has doubled since her mother died two years before. Her father had left her mother after she was diagnosed with a terminal illness. Julia will never forgive him for that, nor that he packed up her mother's apartment after she died and before Julia could look at it. Now this man has become her new boss and she is furious, especially when he sends her to a small town in Alabama. The Southern hospitality almost kills her when it takes her from one big plight to another. These range from killer bees that attack her to the manicured nails of the town's Barbie who sets herself to keeping Julia from taking away her boyfriend. Each problem brings new people into her life and many possibilities for her news article.

This is a very well-written story that will thrill you to the last page. You will find action, secrets, love, and more in every chapter of this tale. It is great entertainment for any reader from late teens to adults.
Angel Through The Storms
A Love Story
Clement Binnings
2011 Bronze Medal
372 Pages
Check current price
Fiction - Southern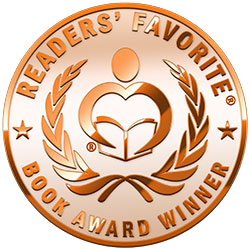 Reviewed by Lynette Fowlston for Readers' Favorite

Angel Through The Storms by Clement Binnings Jr. is a powerful fictional story that grabs the reader from the first page. Lola Parrish grew up watching her father in drunken rages abuse her mother. As she grows up his attentions turn to her, and one night in a drunken rage, he rapes Lola, his own daughter. Fleeing, Lola heads for the only refuge she knows, New Orleans and her best friend Corinne. When she discovers she is pregnant, there is no doubt she will keep the baby; her personality changes, her panic attacks lessen and she becomes serene. This child that was conceived out of evil will come into this world as a special child: a crystal child who shows a powerful force of love; a child who, when his eyes gaze upon you, you can't look away; a child who is wise beyond his years. This is Grover Parrish. When her father enters her world again, can Lola weather the storms of life? Will she let go and learn to love the only man that has been in her life, her former doctor?

This book is difficult to review because I do not want to give away the plot. The plot was delicious, making it difficult to lay down. This book is a love story with a spiritual side and a tragic side; a story that shows good and evil existing together and fighting against each other. The characters are powerful and seem to draw the reader into the midst of them. The book does start out a little rough, but that sets the stage for what is to follow: a deeply riveting novel.
Soul and Shadow
Susan Mcleod
2011 Silver Medal
132 Pages
Check current price
Fiction - Southern
Reviewed by Joy Hannabass for Readers' Favorite

Soul and Shadow is the story of Amisihathor, a songstress in the temple of Hathor who, though she was buried along with her husband in his tomb, was in love with another. As Lily Evans, a research assistant views the exhibit of Amisihathor, she meets an older lady, Dame Ursula Allingham, and has the most interesting, but somewhat strange, conversation with her. Ursula tells Lily the story of Amisihathor and wants Lily to help solve the mystery of something that happened so very long ago. Follow Lily on her journey as this exciting, and sometimes dangerous, mystery unfolds. The author wonderfully blends the past and present, love and romance, mystery and history to give us a most intriguing story that will keep you on the edge of you seat until the mystery is solved. The surprising twists and turns as the story comes closer to an end will make this a most fascinating read.

This book is not my usual kind of reading, but I did find it a pretty fast-paced, interesting mystery and love story. Being the author's debut book, I was impressed by her ability to tell a story as a seasoned writer. The characters and dialogue were interesting enough to keep the book flowing nicely. I will have to say I didn't find the cover very appealing. A more striking cover designed more to fit the story would capture the interest of readers. Both young and older readers who enjoy ancient Egyptian cultures will enjoy this book.
Contact Author -