Looking Through Water
A Novel
Bob Rich
2016 Gold Medal
208 Pages
Check current price
Fiction - Southern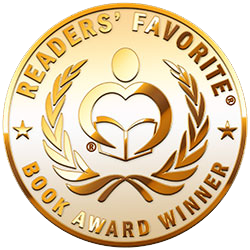 Reviewed by Michael White for Readers' Favorite

Looking Through Water: A Novel is Bob Rich's coming-of-age story told through fishing lessons. William McKay's grandson, Kyle, is troubled. The only way William knows how to help Kyle is by telling Kyle stories about his own past. William tells Kyle stories about an Adirondacks lake. Some of his stories take place in the Florida Keys. All of his stories have bright, engaging characters (which are as fun for the reader to hear as they are for Kyle). William puts himself out there for Kyle, talking about old wounds, love, grievances, threats, and understanding. Then it is up to Kyle to decide how he will take this knowledge and apply it to his current situation. It is a story about a family and how intimately shared stories can shape the way we look at one another and the way we look at life.

Looking Through Water: A Novel is a beautiful, heartwarming story that everyone should read. It has the potential to touch so many people. Fishermen will love the tall tales and the stories about the ones that got away. Readers will associate with William, the loveable and good-natured grandfather type. We can all relate to an older, wiser male relative that instilled some wisdom in us (or at least tried). We can also relate to the know-it-all teenager who is less likely to listen to that age old wisdom. Bob Rich did such a nice job of wrapping the fishing stories in with layers of family tension and drama. He brought it all together in an inspiring, wonderful read.
Temper the Winds
Wilma Hamill
2015 Finalist
450 Pages
Check current price
Fiction - Southern
Reviewed by Kathy Golden for Readers' Favorite

In Temper the Winds, Wilma Hamill engages readers in the lives of people grappling with love on multiple levels. Readers encounter people whose existence is filled with the kind of stimulating realism that keeps a person invested in the story. In some cases, Hamill's tale pushes the envelope of credibility with behavior that forces one to think: yes, as disconcerting as they seem, things like this could have happened. Hamill also gives us children who behave like children and men who are both strong and fragile. I especially like the way the subplots wrapped themselves so conveniently around the life of Maggie, the main character. Her need to make a life for herself and for her daughters after her husband dies drives this story. However, the overall plot provides readers with a feast, much like a Thanksgiving dinner where the turkey is surrounded by an abundance of great side dishes.

The characters in Wilma Hamill's Temper the Winds have a raw honesty that makes one glad to be privy to their thoughts and to the motives behind those thoughts. The author's choice of multiple points of view is the right one. I would not consider the story to be predominantly a romance, though the romantic element is there. I categorize it as a family drama with believable intersections of lives in a way that maintains tension throughout the book and compels a person to finish it. Sex is handled tastefully. The n-word is used; yet, I don't feel that the word was used in a manner that should be offensive to anyone, given the time period in which the story takes place. I would enjoy reading some novellas or novelettes that provide back story for some of the principal characters such as Claude and Leona, and Sara and her family. There's also room for new stories about some of the other characters. This is the kind of book I would like to see made into a movie.
The Versailles Conspiracy
Robert "Digger" Cartwright
2015 Honorable Mention
328 Pages
Check current price
Fiction - Southern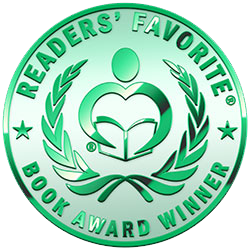 Reviewed by Tracy A. Fischer for Readers' Favorite

When building inspector Max Spalding dies in a terrible car accident, something just doesn't seem right. Detectives Graisco and Wickland, assigned to the case by the local Myrtle Beach police department, quickly realize that his death was no accident. And when they start to look into what really happened, they realize that they're in for more than they ever expected. In an investigative novel that leads from the highest echelons of Myrtle Beach's elite all the way to a Russian crime syndicate, The Versailles Conspiracy by author Robert "Digger" Cartwright leads the reader on a wild ride of mystery, suspense and action, from its beginning all the way to its exciting end.

Digger Cartwright's new book kept me on the edge of my seat throughout. A fantastic police procedural, the descriptions, explanations and backstory provided make it difficult for me to believe that Mr. Cartwright doesn't have a background in investigation himself. The plot is engaging and complex enough to keep even those who are tired of mysteries and thrillers to stay involved. The development of the characters is fantastic; you'll find yourself rooting for Graisco and Wickland, and despising the Russian Vladimir Stratavynski as well as the other unsavories this book reveals. The Versailles Conspiracy is much more than a simple story, and would appeal to any reader who loves mysteries, detective novels, police procedurals, action/adventures, political intrigue, or just a plain good book. This was the first novel of Robert "Digger" Cartwright's that I've read, but it certainly won't be the last. I can't wait to see what he comes up with next!
Perdido River Bastard
D. B. Patterson
2015 Bronze Medal
222 Pages
Check current price
Fiction - Southern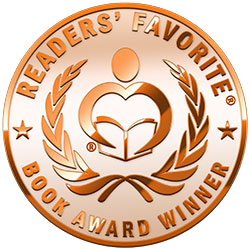 Reviewed by Bil Howard for Readers' Favorite

The muddy waters of the Perdido River swamps are covering a multitude of secrets, as are the Shelbey, Percy and Doogan families. It is Duddy Doogan's quest to uncover them all in a search for his father or his father's remains, as well as some form of understanding that can finally set his cursed soul at ease. In Perdido River Bastard, D.B. Patterson takes you on a journey following a failed suicide attempt by our hero, Duddy Doogan, who has never quite settled after what happened to him in a traumatic childhood accident that is far from his conscious memory. He has never quite settled what happened to his father either, and has never made peace with the fact that his only memories of him are bad ones. At the urging of his godmother Hattie, Duddy follows a trail across Alabama and Florida that is little different from a treasure hunt, with each clue bringing him closer to one more piece of the puzzle. Not unlike Joseph Conrad's legendary novel, Duddy goes on his own odyssey into the heart of darkness that is frightfully covered in a family curse as old as Uriah Shelbey who ran wild along the watershed of the Perdido River centuries before, planting his seeds and bastard children who fight to survive the legacy left to them. Along the way, Duddy discovers that there is a different sort of strength within him and a desire to live and thrive with new love by his side.

D.B. Patterson paints an all too vivid portrait of the traumatic history of a family struggling to survive a curse of which "death is family," in Perdido River Bastard. As Duddy Doogan struggles to discover what is behind each small clue along the road of his quest, he begins to uncover more and more of who he is and the meaning to his life. The color, aroma, sound and flavor of the old south is brilliantly displayed throughout this very well written book. Every character is real, as if they are not a part of fiction, but are truly alive and sitting in front of you as you turn each page. The depth of the twisted plot leaves only subtle clues as to where it is leading the reader along the way, making the entire story full of surprise turns in every new chapter. Perdido River Bastard is a brilliantly written novel that you simply won't be able to put down from beginning to end. You will smell it, taste it, see it, feel it and live it as though it was your own family history.
Essie's Roses
Michelle Muriel
2015 Silver Medal
346 Pages
Check current price
Fiction - Southern
Reviewed by Heather Osborne for Readers' Favorite

Essie's Roses: A Novel by Michelle Muriel is a historical fiction novel set in the South during the years leading up to the American Civil War. Essie, a slave, is born on the Westland plantation at the same time as the plantation owner, Katie Winthrop, births a little girl named Evie. Mysterious circumstances surround Essie's parentage, as her mother dies in birth. Evie's father loved Essie's mother, so they must hide the small girl. Against odds, Essie and Evie forge a deep friendship, surpassing race lines and cultural norms of the time. However, Evie's father is a horrible man and things come to pass that could change the girls' lives forever. Will they be able to overcome all the societal pressures and truly find freedom?

Miss Muriel's novel is a thing of beauty. I loved the changing perspectives. It was refreshing to see various points of view of the same story, and the author did it seamlessly, keeping the flow of the story going. I also enjoyed seeing a story set before the Civil War. I find the whole era fascinating so it was a well-written prelude to a bloody war. I could tell the author took a great deal of time researching the era, and that is something I always appreciate in a historical novel. Overall, Essie's Roses: A Novel will make you laugh and cry, but most of all appreciate the innocence of children's friendship. Michelle Muriel should be very proud of her accomplishment in this novel and I will happily recommend it to others.
Passing Through Perfect
The Wyattsville Series - Book 3
Bette Lee Crosby
2015 Gold Medal
252 Pages
Check current price
Fiction - Southern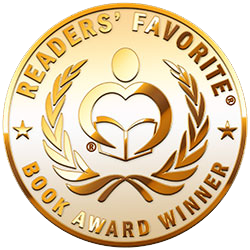 Reviewed by Jack Magnus for Readers' Favorite

Passing through Perfect: The Wyattsville Series, Book 3 is a historical fiction novel written by Betty Lee Crosby. It's the story of Benjamin Church, a young African American who grew up and lived in Grinder's Corner, Alabama, in the 1940s and 1950s. He served in the Air Force during World War II and became an ace mechanic. When his tour was up, he went back home to Grinder's Corner. While he was serving, his mother died, but his father, Otis, was still alive and working the small farm that the family leased. Benjamin quickly realized the difficulties Otis was having keeping up, and he began to take over the hard work. Fearing that Benjamin was forgetting to enjoy his youth, Otis encouraged him to go to dances and meet young women. One of those young women, Delia, a parson's daughter, caught his eye and Benjamin knew right away that he would marry her.

I was entranced reading Betty Lee Crosby's historical novel, Passing through Perfect: The Wyattsville Series, Book 3. Crosby deftly brings to life a family and a culture, and the devastating impact that the separate and rarely equal ideology of the deep South had on African Americans in the 20th century. Benjamin is such an inspirational character. While the color of his skin kept him from achieving his dream of learning to fly in the Air Force, the mechanic skills he learned while serving are the building blocks that, together with his hard work and dedication, make his mark in society. He's not the only unforgettable character in Passing Through Perfect. Otis, known as Daddy Church to Delia, and the Klaussners are just a few of the bright stars shining in this historical fiction of what were very dark times for African Americans. Crosby's writing is fluid and careful never to slip into sentimentalism. Passing through Perfect is very nearly a perfect novel and, indeed, often exceeds that very exacting standard. It was the first book written by this author that I've read, and it will by no means be the last. Passing through Perfect: The Wyattsville Series, Book 3 is most highly recommended.
Alibis of the Heart
Darryl Sollerh
2014 Finalist
104 Pages
Check current price
Fiction - Southern
Reviewed by Lit Amri for Readers' Favorite

In Alibis of the Heart, Will Woods, a newly divorced lawyer from Chicago, leaves his career and broken marriage behind and goes to Okefenokee County, Georgia. A southern small town sunk deep into the loam and rot of its namesake swamp, Will sees it as a place to heal and write his true crime novel. There he meets Jasmine Bell, a mysterious southern exotic beauty with honey-colored eyes and sunset auburn hair. Two new murders occur in town, and they seem to point to her. Will is desperate to know the truth, and his next actions might make him the next victim. This gripping tale is written by Darryl Sollerh.

There are so many things about this southern fiction to enjoy and appreciate that it is tricky for me to know where to start. On the satisfaction level, there is the pleasure of a bitter-sweet romance between Will and Jasmine, charted with doubt and conviction. This is not a sentimental Hollywood-style girly kind of love story but one in which both characters are grounded in the situation they are in. The attempt to find out the truth behind the murders keeps the suspense high and exciting in a tightly written plot.

Alibis of the Heart is brilliantly entertaining and well-written. This book is difficult to leave until you finish reading the story. In the end, I completed it in just one sitting. Overall, it is a very fine achievement by Darryl Sollerh and I am lucky to read and discover his work.
Child of Sorrow
Gloria Taylor Weinberg
2014 Honorable Mention
64 Pages
Check current price
Fiction - Southern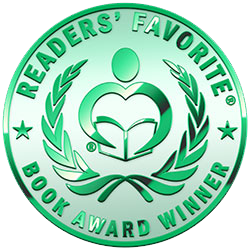 Reviewed by Kathy Golden for Readers' Favorite

Gloria Weinberg's Child of Sorrow is a fictional account of a true story. In 1959, in Clewiston, Florida, seventeen-year-old "Vicki Bayle," attractive, smart, and dreaming of doing something remarkable with her life, becomes pregnant. By the time her parents learn of her pregnancy, it's too late for Vicki to have an abortion. Yet the attitudes and morality of the day won't allow her to remain in the community as an unwed mother. In a residence for pregnant, unmarried girls, readers meet Vicki and others like her, all living as social outcasts. In this house for the disgraced, some three hundred miles from her parent's home, Vicki and the baby in her womb develop that bond between mother and child that is destined to be severed.

When viewing the book's cover, I couldn't help but think that seldom has an image so compelling capture the ambiance of a time and place. The sepia tones of the house called Safe Haven are harbingers of an environment where the inhabitants are treated like pictures with all the vibrant colors muted. Unlike unwed mothers of today, these girls aren't allowed to decorate a room in either fluffy pink or sky blue. Instead, they are admonished to become as detached from their unborn babies as surrogates. They live a rigid and disciplined life, and the highly anticipated delivery date of married women is for these young mothers, the date that will set them free and allow them once again to be acceptable citizens.

Yet despite these circumstances, readers will not find Vicki Bayle's account of day-to-day life too depressing to read. Through her voice, they'll share a wide spectrum of experiences: curiosity, friendship, splashes of humor and mischievousness, indifference, compassion, and inevitably, sorrow — for what other fruit can the forced and painful separation of a mother from her child yield? I encourage all to read this story. It doesn't matter that it speaks of practices and incidents that occurred over fifty years ago. Gloria Weinberg's Child of Sorrow is larger than its history. It is an engaging record of the natural human capacity to adapt rather than be crushed and to love with a hope and a perseverance that leads to long sought-after closure.
A Homicide In Hooker's Point
Gloria Taylor Weinberg
2014 Bronze Medal
224 Pages
Check current price
Fiction - Southern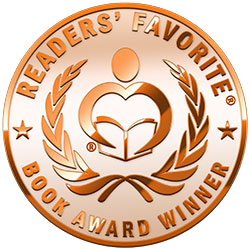 Reviewed by Mamta Madhavan for Readers' Favorite

A Homicide In Hooker's Point by Gloria Taylor Weinberg is set in the 1950s in and around Clewiston, Florida. Vicki Leigh Bayle is a gifted child, curious and keen to know what is happening around her. Life around her makes her realize that good people are not always good and that circumstances can bring out the bad in all good people. Though set in Florida, the story does not center on its beautiful beaches; instead it revolves around the compelling story of a small agricultural town struggling to rise above its poverty. It also reveals the hardships faced by the people living there, which indirectly influence the characters and their behavior.

The portrayal of the characters is honest and the scenes have a genuineness that will give readers a feeling of being part of life in that small town. The depiction of poverty and hardship is gripping and poignant. The hot climate, the day to day life of the small town, and the story of the people are portrayed and narrated well. The behavioral patterns of the people, the harshness, and the overall description of the crudeness in life and the town have been handled well.

The book speaks about violence and racism, and there is a lot of violent imagery that is disturbing. People living in and around that area will find the book more interesting.
Previously Loved Treasures
Book #2 of Serendipity Series
Bette Lee Crosby
2014 Silver Medal
242 Pages
Check current price
Fiction - Southern
Reviewed by Suzanne Cowles for Readers' Favorite

Previously Loved Treasures by Bette Lee Crosby is a heartwarming fiction story, book two of the Serendipity Series, about protagonist Ida Sweetwater, a recent widow. Left alone with little money and forced to come up with creative ways to finance the professional services of a private investigator, she uses odd jobs and socking away pennies from her daily chores to fund the dream of finding her estranged son who walked out years ago. She slowly fills a big empty house with paying boarders, one of which is her shifty brother-in-law. In getting to know the tenants and tending to their needs with true southern hospitality, she discovers that she has a granddaughter. The promise of a new relationship quickly replaces her hope of ever finding her son. The two form a close bond as Ida teaches Caroline how to cook and encourages her to finish writing her novel. Amid the hubbub at the house, Ida befriends a thrift-store owner who is a peculiar fellow. The gentleman solves problems she does not know she has, then tragedy strikes leaving Caroline all alone to run the house.

Betty Lee Crosby uses her skill with colloquial phrases and mannerisms to describe a world reminiscent of depression era times, when a dollar went a very long way. In Previously Loved Treasures, Crosby alternates third person chapters with various characters' personal thoughts as a creative device. This makes it easy to get to know and love the diverse characters. Dispensed throughout are plenty of feel-good moments, small moral triumphs and personal victories, all the while leading to a happy conclusion.
Contact Author -