Passing Through Perfect
The Wyattsville Series - Book 3
Bette Lee Crosby
2015 Gold Medal
252 Pages
Check current price
Fiction - Southern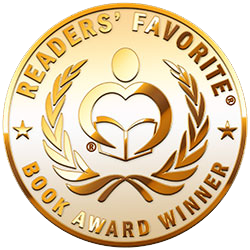 Reviewed By Jack Magnus for Readers' Favorite

Passing through Perfect: The Wyattsville Series, Book 3 is a historical fiction novel written by Betty Lee Crosby. It's the story of Benjamin Church, a young African American who grew up and lived in Grinder's Corner, Alabama, in the 1940s and 1950s. He served in the Air Force during World War II and became an ace mechanic. When his tour was up, he went back home to Grinder's Corner. While he was serving, his mother died, but his father, Otis, was still alive and working the small farm that the family leased. Benjamin quickly realized the difficulties Otis was having keeping up, and he began to take over the hard work. Fearing that Benjamin was forgetting to enjoy his youth, Otis encouraged him to go to dances and meet young women. One of those young women, Delia, a parson's daughter, caught his eye and Benjamin knew right away that he would marry her.

I was entranced reading Betty Lee Crosby's historical novel, Passing through Perfect: The Wyattsville Series, Book 3. Crosby deftly brings to life a family and a culture, and the devastating impact that the separate and rarely equal ideology of the deep South had on African Americans in the 20th century. Benjamin is such an inspirational character. While the color of his skin kept him from achieving his dream of learning to fly in the Air Force, the mechanic skills he learned while serving are the building blocks that, together with his hard work and dedication, make his mark in society. He's not the only unforgettable character in Passing Through Perfect. Otis, known as Daddy Church to Delia, and the Klaussners are just a few of the bright stars shining in this historical fiction of what were very dark times for African Americans. Crosby's writing is fluid and careful never to slip into sentimentalism. Passing through Perfect is very nearly a perfect novel and, indeed, often exceeds that very exacting standard. It was the first book written by this author that I've read, and it will by no means be the last. Passing through Perfect: The Wyattsville Series, Book 3 is most highly recommended.
Alibis of the Heart
Darryl Sollerh
2014 Finalist
104 Pages
Check current price
Fiction - Southern
Reviewed By Lit Amri for Readers' Favorite

In Alibis of the Heart, Will Woods, a newly divorced lawyer from Chicago, leaves his career and broken marriage behind and goes to Okefenokee County, Georgia. A southern small town sunk deep into the loam and rot of its namesake swamp, Will sees it as a place to heal and write his true crime novel. There he meets Jasmine Bell, a mysterious southern exotic beauty with honey-colored eyes and sunset auburn hair. Two new murders occur in town, and they seem to point to her. Will is desperate to know the truth, and his next actions might make him the next victim. This gripping tale is written by Darryl Sollerh.

There are so many things about this southern fiction to enjoy and appreciate that it is tricky for me to know where to start. On the satisfaction level, there is the pleasure of a bitter-sweet romance between Will and Jasmine, charted with doubt and conviction. This is not a sentimental Hollywood-style girly kind of love story but one in which both characters are grounded in the situation they are in. The attempt to find out the truth behind the murders keeps the suspense high and exciting in a tightly written plot.

Alibis of the Heart is brilliantly entertaining and well-written. This book is difficult to leave until you finish reading the story. In the end, I completed it in just one sitting. Overall, it is a very fine achievement by Darryl Sollerh and I am lucky to read and discover his work.
Child of Sorrow
Gloria Taylor Weinberg
2014 Honorable Mention
64 Pages
Check current price
Fiction - Southern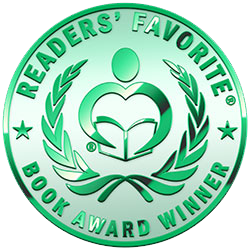 Reviewed By Kathy Golden for Readers' Favorite

Gloria Weinberg's Child of Sorrow is a fictional account of a true story. In 1959, in Clewiston, Florida, seventeen-year-old "Vicki Bayle," attractive, smart, and dreaming of doing something remarkable with her life, becomes pregnant. By the time her parents learn of her pregnancy, it's too late for Vicki to have an abortion. Yet the attitudes and morality of the day won't allow her to remain in the community as an unwed mother. In a residence for pregnant, unmarried girls, readers meet Vicki and others like her, all living as social outcasts. In this house for the disgraced, some three hundred miles from her parent's home, Vicki and the baby in her womb develop that bond between mother and child that is destined to be severed.

When viewing the book's cover, I couldn't help but think that seldom has an image so compelling capture the ambiance of a time and place. The sepia tones of the house called Safe Haven are harbingers of an environment where the inhabitants are treated like pictures with all the vibrant colors muted. Unlike unwed mothers of today, these girls aren't allowed to decorate a room in either fluffy pink or sky blue. Instead, they are admonished to become as detached from their unborn babies as surrogates. They live a rigid and disciplined life, and the highly anticipated delivery date of married women is for these young mothers, the date that will set them free and allow them once again to be acceptable citizens.

Yet despite these circumstances, readers will not find Vicki Bayle's account of day-to-day life too depressing to read. Through her voice, they'll share a wide spectrum of experiences: curiosity, friendship, splashes of humor and mischievousness, indifference, compassion, and inevitably, sorrow — for what other fruit can the forced and painful separation of a mother from her child yield? I encourage all to read this story. It doesn't matter that it speaks of practices and incidents that occurred over fifty years ago. Gloria Weinberg's Child of Sorrow is larger than its history. It is an engaging record of the natural human capacity to adapt rather than be crushed and to love with a hope and a perseverance that leads to long sought-after closure.
A Homicide In Hooker's Point
Gloria Taylor Weinberg
2014 Bronze Medal
224 Pages
Check current price
Fiction - Southern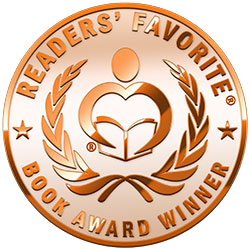 Reviewed By Mamta Madhavan for Readers' Favorite

A Homicide In Hooker's Point by Gloria Taylor Weinberg is set in the 1950s in and around Clewiston, Florida. Vicki Leigh Bayle is a gifted child, curious and keen to know what is happening around her. Life around her makes her realize that good people are not always good and that circumstances can bring out the bad in all good people. Though set in Florida, the story does not center on its beautiful beaches; instead it revolves around the compelling story of a small agricultural town struggling to rise above its poverty. It also reveals the hardships faced by the people living there, which indirectly influence the characters and their behavior.

The portrayal of the characters is honest and the scenes have a genuineness that will give readers a feeling of being part of life in that small town. The depiction of poverty and hardship is gripping and poignant. The hot climate, the day to day life of the small town, and the story of the people are portrayed and narrated well. The behavioral patterns of the people, the harshness, and the overall description of the crudeness in life and the town have been handled well.

The book speaks about violence and racism, and there is a lot of violent imagery that is disturbing. People living in and around that area will find the book more interesting.
Previously Loved Treasures
Book #2 of Serendipity Series
Bette Lee Crosby
2014 Silver Medal
242 Pages
Check current price
Fiction - Southern
Reviewed By Suzanne Cowles for Readers' Favorite

Previously Loved Treasures by Bette Lee Crosby is a heartwarming fiction story, book two of the Serendipity Series, about protagonist Ida Sweetwater, a recent widow. Left alone with little money and forced to come up with creative ways to finance the professional services of a private investigator, she uses odd jobs and socking away pennies from her daily chores to fund the dream of finding her estranged son who walked out years ago. She slowly fills a big empty house with paying boarders, one of which is her shifty brother-in-law. In getting to know the tenants and tending to their needs with true southern hospitality, she discovers that she has a granddaughter. The promise of a new relationship quickly replaces her hope of ever finding her son. The two form a close bond as Ida teaches Caroline how to cook and encourages her to finish writing her novel. Amid the hubbub at the house, Ida befriends a thrift-store owner who is a peculiar fellow. The gentleman solves problems she does not know she has, then tragedy strikes leaving Caroline all alone to run the house.

Betty Lee Crosby uses her skill with colloquial phrases and mannerisms to describe a world reminiscent of depression era times, when a dollar went a very long way. In Previously Loved Treasures, Crosby alternates third person chapters with various characters' personal thoughts as a creative device. This makes it easy to get to know and love the diverse characters. Dispensed throughout are plenty of feel-good moments, small moral triumphs and personal victories, all the while leading to a happy conclusion.
The Jewel Box
C Michelle McCarty
2014 Gold Medal
310 Pages
Check current price
Fiction - Southern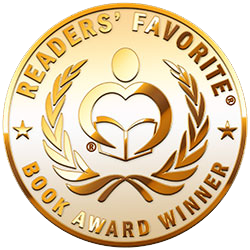 Reviewed By Mamta Madhavan for Readers' Favorite

The Jewel Box by C. Michelle McCarty is a story set in and around Texas. The story opens at an antique shop in Galveston, Texas, where Jill-Cherie is the owner and an old friend is waiting there for a delivery. The story takes us in flashback to the earlier life of Jill-Cherie. Just eighteen, Jill moves to Houston looking for adventure and excitement, but she finds herself in a mess. By twenty-two, she is married, divorced, and with a toddler. Her friend convinces her to work as a waitress in The Jewel Box, Houston's semi nude joint. She runs into the various types of bar regulars who live a loud life.

The book takes you on a ride through a multitude of emotions. The flashback forms the main part of the narrative. The bar scenes have interesting references to relevant pop culture and scenarios. The night club scenes have been portrayed vividly and the story is thought provoking with its many twists and turns that lend it a melodramatic air. The story evokes a lot of heartfelt emotions that remind us about the turns life takes, depending on the decisions we make. The book has some adult content and explicit language in many places. The book also deals with relationships and the complexities of life and love. The theme is authentic and the colorful and well developed characters make this story of love, tragedy, loss and triumph an engaging tale.
The Clock Of Life
Nancy Klann-Moren
2013 Finalist
368 Pages
Check current price
Fiction - Southern
Reviewed By Kelly Santana for Readers' Favorite

The book "The Clock of Life" by Nancy Klann-Moren is the powerful story of a boy, Jason Lee, growing up in the South where racism was still very common. Jason Lee, a strong-minded White boy, never conformed to the ideas which prevailed in Mississippi throughout his upbringing. He always looked for answers about why things were the way they were. He also developed a deep friendship with Samson, a Black boy, who later on ended up being his best friend. This friendship led him to numerous adventures and discoveries. Most important of all, it led him to unveil a past that was not clearly disclosed during his childhood: the story of J.L. Rainey, Jason Lee´s father, who was part of the civil rights movement and fought during the Vietnam War. The more Jason Lee dug down, the more he was able to connect the pieces of the puzzle and link to what was happening to him in the present. When he thought he was getting all the answers he wanted, an incident happened making him determined to change the course of his life forever.

I consider "The Clock of Life" a youth masterpiece. Nancy Klann- Moren made the story and the characters reflect the life in the South during the 70´s. It felt I was immersed in the lives of those who lived during the Civil Rights Movement. The descriptions, Southern regionalism and folktale used in the story made it delightful and powerful. Without going deep into the Civil Rights Movement, Klann-Moren brought up glimpses of what happened in the March from Selma to Montgomery. She gives a true history lesson, and her inclusion of historical events in her novel made the book more vivid. I personally loved it and recommend it to anyone looking for a light, fresh, and cultural (historical) reading.
Alligator Alley
Rick Robinson
2013 Bronze Medal
160 Pages
Check current price
Fiction - Southern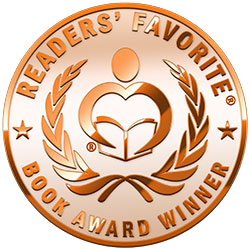 Reviewed By Kristie Ingerto for Readers' Favorite

Rick Robinson's latest novel "Alligator Alley" will leave you pondering about the course your life is on and leave you thinking about true happiness in life. James has had a successful life; however, he is fifty years old and feel empty inside. James decides to spend some time alone in an area that will help him revive some memories from his childhood. James interacts with individuals who help him and guide him along on his journey as well as helping him feel more alive. As James is on this journey, he discovers more about himself and life. He also learns what he wants the rest of his life to be like and takes a plunge into making changes.

"If you could change, would you?" This is a fascinating and thoughtful question this book is based upon. James is faced with this question and he also asks his lover this very question. Many of us are unhappy in our lives or say and believe that we are; however, when given that chance and choice to change, do we take it? Would we really change or is it safe and easy not to change? This book is written in such a way that the reader is carried on this journey with James and lost in his world. This is an inspiring book to read and I highly recommend this to adults. I am glad to state that it is thought-provoking and is an eye-opener.
Bootlicker
Steve Piacente
2013 Silver Medal
336 Pages
Check current price
Fiction - Southern
Reviewed By Martina Svyantek for Readers' Favorite

Steve Piacente's "Bootlicker" begins with a harsh crime set in 1992; the reporter Dan Patragno is on scene late at night to gather information on a domestic crime before the next edition of the paper hits the streets. His work on the crime beat ends when he is transferred to cover the latest political campaigning going on in South Carolina, delving into the darkest portions of American Southern history and heritage. Each character brilliantly brought to life by Piacente helps create this interwoven tapestry of deceit and politics, all with the faint possibility of redemption in some far distant future.

I found this story to be a heart-breaking tale of guilt and choices. From the very first page, I was drawn into the hot and muggy world of South Carolina and its political scene in the early nineties. There is so much attention given to detail and the scene is so perfectly set that I found myself immersed into this setting and unable to put the book down. The intrigue, the quest for truth and justice, and the budding romance hits notes that are both edgy and familiar all at once. For those who lived during any of the political scandals in the recent years, this transcends what the public could imagine going on behind closed doors in Washington. Anyone who enjoys a good political thriller, or what I think of as the stories of "right, wrong, and what's just plain convenient at the time" should enjoy this latest book from Steve Piacente immensely.
Have No Shame
Melissa Foster
2013 Gold Medal
282 Pages
Check current price
Fiction - Southern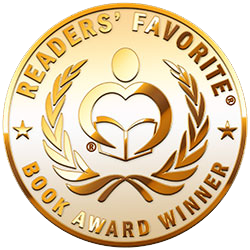 Reviewed By Alice DiNizo for Readers' Favorite

In 1967 in Forrest Town, Arkansas, eighteen year old Alison Tillman finds the body of a dead black man, Byron Bingham, floating in the nearby St.Francis River. Alison is ashamed to be white as she is almost certain that white people caused Byron's death. His wife worked for local shopkeeper Billy Carlisle and was forced to sleep with him. Byron had told Billy to stay away from his wife and was beaten up and killed for his words of warning. Alison wants to help Byron Bingham's family through the pain of his terrible death but she fears her father, Ralph Tillman's, wrath as he is a local farmer who employs blacks to work his fields. Alison's mother, Hillary, quietly supports integration and brings bandages and antiseptics to the Johns family when their son, Albert, is beaten up badly by local whites. Alison is engaged to Jimmy Lee Carlisle but she is not certain that she wants to marry him. She is sure that Jimmy Lee and his white friends are going after blacks, beating them up, and that they are encouraging Alison's brother Jake to go along with them. Then, Maggie, Alison's rebellious older sister returns home from New York City where she is a part of the Civil Rights Movement and Alison meets Jackson Johns who wants to work for the Tillman's until his brother Albert recovered from his wounds. Will Forrest Town be the same little segregated town it has been for decades ever again?

"Have No Shame" by noted author Melissa Foster is a highly readable novel that tells of the Civil Rights Movement slowly coming to a little southern town in 1967. Alison, her mother Hillary and a few other white residents of Forrest Town are against segregation as many white southerners actually were in those tumultuous years. The white and African-American characters of "Have No Shame" are authentically portrayed. The tension in the storyline as it proceeds to the book's last pages is accurate as integration did not take place easily or overnight. "Have No Shame" is a delightful eye opener and a rather poignant book that everyone everywhere should put on their "must-read" lists.
Contact Author -