Looking Through Water
A Novel
Bob Rich
2016 Gold Medal
208 Pages
Check current price
Fiction - Southern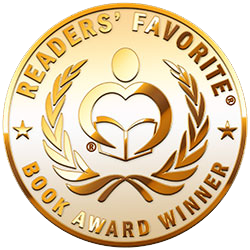 More than one man's journey to self-awareness, this is a raw, honest coming-of-age story that reveals the true meaning of family.

In Looking Through Water, William McKay finds himself reliving his past to help his troubled grandson, Kyle, deal with the present.

William's story starts on an Adirondacks lake and wends its way through Manhattan to the Florida Keys. Colorful characters from the old man's past come to life to help him tell an unforgettable story full of surprises and suspense. Fueled by nature's fury, men are yanked out of their comfort zones and thrown together to confront life and death. Just as William appears to be on the brink of permanent unmooring, a stranger unexpectedly arrives to provide the tethering he has always sought.

Looking Through Water twists and turns as old wounds are revealed, wrongs are redressed, lives are threatened, understanding surfaces, and love arrives. With his grandfather's past laid bare, Kyle must ultimately face how he might shape his future.

This story explores the emotions that make up the intricate tapestry of family structure by pulling at the threads of truth, lies, and misunderstandings.

Skyhorse Publishing, as well as our Arcade, Yucca, and Good Books imprints, are proud to publish a broad range of books for readers interested in fiction—novels, novellas, political and medical thrillers, comedy, satire, historical fiction, romance, erotic and love stories, mystery, classic literature, folklore and mythology, literary classics including Shakespeare, Dumas, Wilde, Cather, and much more. While not every title we publish becomes a New York Times bestseller or a national bestseller, we are committed to books on subjects that are sometimes overlooked and to authors whose work might not otherwise find a home.
Temper the Winds
Wilma Hamill
2015 Finalist
450 Pages
Check current price
Fiction - Southern
In a small town southern setting in 1943, "Temper the Winds" is a storyabout a widow swept up by the whirlwinds of fate.
When Maggie Clay's husband dies in a TB sanitarium, she is left with Jenny and Josey, and two dollars and thirty-four cents. Financially and emotionally set-back, she is taken by her father, Claude, to a farm life she despises, a site where she is unloved by her mother, Leona, and shielded by her father, both harboring a long kept secret about Maggie's conception.
Joseph Jameson has no intention after finishing medical school to do his father's bidding by working by his side, practicing medicine in the one-horse town of Enfield. Nor does he plan to stayunder his father's thumb. Could literally bumping into a young and beautiful Maggie change his mind?
Sara Windley, the sixteen year old daughter of millionaire Emmitt Windley, is hidden away in a shack in the woods for several months. Is it any wonder that sheemerges phobic and a border line psychotic?
"Temper the Winds" has a strong cast of colorful characters with conflicts of their own, bringing mystery, and a violent hatred, strangling Maggie's hope for success, independence, and dreams of a new love.
With almost audible southern accents, the characters come alive with touching realism…real smiles and heart rending tears, bringing Maggie to life in yet another story of powerful winds in the south.
The Versailles Conspiracy
Robert "Digger" Cartwright
2015 Honorable Mention
328 Pages
Check current price
Fiction - Southern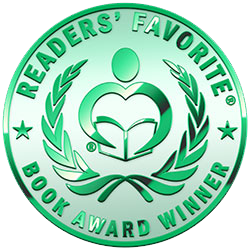 The Versailles Conspiracy was recognized as an honorable mention in the Readers Favorite Awards in 2015 and is rated 5 stars on Readers Favorite.
When a city building inspector is murdered, Lieutenant Wickland opens an investigation that stretches from the high society of local country clubs to The Flamingo Beachwear Store, whose Russian owner is suspected of selling counterfeit goods, to a mysterious international arms dealer to the notorious but elusive drug kingpin known simply as Mr. Grey. As the investigation takes them deeper into the backroom deals of the local good old boys and the net tightens around the crafty Russian with a loathing of America, Wickland and his colleague, Doug Graisco, are drawn into a web of international politics, deceit, and danger. As they navigate the complex web of intrigue to decipher who is who, they race against time, political roadblocks, and unexpected assailants to unlock the secrets of the Versailles conspiracy and stop an international incident that threatens global security.
Perdido River Bastard
D. B. Patterson
2015 Bronze Medal
222 Pages
Check current price
Fiction - Southern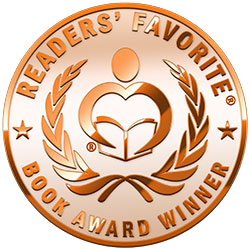 Prodigal son Duddy Doogan has a promise to keep. He is going home, to a place where his eccentric storytelling kin await his first visit since his daddy went missing two years ago. Home to where a powerful river carves an age-old border between Florida and Alabama, dividing the land and people living there. Home to a family tree moss-draped with secrets and lies, forgotten memories, and old mysteries buried in its roots. Haunted by the trauma of a childhood accident he can't remember, Duddy must excavate the bones of his twisted family history to put his broken life back together. But when tragedy strikes, a promise to return home suddenly becomes a dangerous quest to reclaim his father's remains from a long-lost uncle living deep in the Alabama swampland. For Duddy Doogan, a journey into the heart of darkness will lead him to a shattering revelation about his traumatic past, a secret truth hiding in plain sight and powerful enough to alter the course of Perdido River history for generations to come.
DISCLAIMER: This book is Rated-R for adult language, adult situations, adult humor, adult themes, drug and alcohol use, mild violence, and mild sexuality.
PERDIDO RIVER BASTARD: The Saga of a Multiracial Southern Family's Secrets and Legacy of Love
Note from the Author:
I'm excited about my Southern fiction novel, Perdido River Bastard, a multi-generational, romantic mystery about myth and sin, memory and history, secrets and lies, family life and death, magic and illusion, rebirth and redemption, good and evil—the sublime beauty I call the Deep South. Inherent themes of race, prejudice, and bigotry kinda go with the territory, but this novel isn't about inciting revolution or calling for imposed societal atonement for past transgressions. It isn't about blaming others for things they can't possibly help, like the color of skin, the sins of fathers and mothers, or the broken pasts of their children. Simply put, this story is about finding love through forgiveness, a notion worthy of discussion to my mind, as it seems to be the one that people conveniently forget, easily ignore, and readily dismiss for being too quaint, too simple, or too idealistic. Personally, I think we all could use a little idealism in these current racially divisive times. What we're doing right now isn't working well for any of us, so my novel suggests a wholly different tactic to affect change, one espoused by few truly Great Leaders, one being a preacher from Alabama who died for a simple dream that has yet to come true.
This novel is close kin to other kinds of Southern fiction I've enjoyed reading over the years - a completed jigsaw puzzle that's more than the sum of its parts. It's a fictional biography, a romance, a series of vignettes, an interracial love story, a son's quest to make peace with his missing father, and a cozy mystery about generations of powerful women, contemporary and otherwise, who haunt one man's life.
Essie's Roses
A Novel
Michelle Muriel
2015 Silver Medal
346 Pages
Check current price
Fiction - Southern
Growing up in the Deep South during the years leading to the Civil War, two young girls find freedom on a hillside overlooking Westland, an Alabama plantation. Essie Mae, an intuitive, intelligent slave girl, and Evie Winthrop, the sheltered, imaginative dreamer and planter's daughter, strike up a secret friendship that thrives amidst the shadows of abuse.

Told from the viewpoint of four women: Katherine Winthrop, kind mistress and unexpected heiress to her father's small, cotton plantation; Delly, her sassy and beloved house slave; Essie Mae, her slave girl; and Evie Winthrop, Katherine's only child, Essie's Roses tells of forbidden relationships flourishing in secret behind Westland's protective trees and treasured roses.

After scandal befalls Westland, Evie and Essie, aged nineteen, travel to Richmond, Virginia, to escape their abusive pasts. There, they face the gross indecencies and divisions leading to the War Between the States. Though the horrors of slavery and discrimination prompt action, Evie and Essie's struggles lie within. The secrets they hold and the pain of the past lead them away from one another and back home again.

A story about a black slave who frees a white woman, Essie's Roses reveals the innocence of children's friendships, the diverse meanings of freedom, the significance of a dream, and the power of love. In their efforts to save each other, will the women of Westland find the true freedom they desire?
Passing Through Perfect
The Wyattsville Series - Book 3
Bette Lee Crosby
2015 Gold Medal
252 Pages
Check current price
Fiction - Southern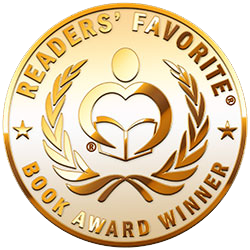 Benjamin Church came to the Grange Hall expecting to meet someone else, but then the girl in the red dress looked across the dance floor and smiled...

Passing through Perfect is a heart-wrenching Southern family saga that starts on the night Benjamin falls madly in love with Delia. Once he tastes the sweetness of her kiss, he envisions them spending the rest of their life together.

He doesn't stop to consider that her daddy is a learned Pastor, and her mama a woman with a college degree; he knows only that she sets his heart to racing. When he touches his mouth to hers he forgets the hardships of being a sharecropper, forgets what is like to work from dawn 'til dark,and forgets that nothing in Grinder's Corner ever really changes.

Benjamin's only thoughts are about lying together every night, sitting side by side on the front porch, and raising a family. Yes, he knew there'd be heartaches, it was to be expected; but he never imagined such a tragedy would befall their family.

Winner of the 2016 RONE Award for Inspirational Fiction and the 2016 Reader's Favorite Gold Medal.
Alibis of the Heart
Darryl Sollerh
2014 Finalist
104 Pages
Check current price
Fiction - Southern
FINALIST, Readers' Favorite Book Awards. "Brilliantly entertaining!" Readers' Favorite Reviews When a suddenly divorced, big-city lawyer named Will comes South to lick his wounds and write the great American crime novel, he meets Jasmine, a mysterious, beguiling waitress whose late night, black-humored tales of Gothic crime and coldblooded murder draw him into her hazardous world. But as two new murders grip the tightly-knit swamp community, Will soon realizes that not only is he falling for Jasmine, but that her dark stories may all be true, implicating Jasmine herself. Hellbent to discover the truth, Will soon finds himself descending into a precarious underworld determined to keep its secrets -- secrets that may either exonerate Jasmine, or find Will face down in the swamp, left to the kindness of alligators.
Child of Sorrow
Gloria Taylor Weinberg
2014 Honorable Mention
64 Pages
Check current price
Fiction - Southern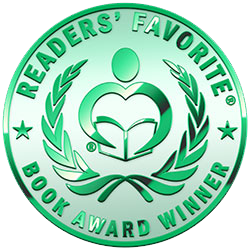 "Child of Sorrow" is based on a true story of one 17-year-old girl's struggle to survive an unplanned pregnancy in a time when abortion was not a legal option. Like many in 1959, she was secreted away to a home for unwed mothers and forced to surrender her baby for adoption. Most who endured such a heart-rending experience were scarred by it for life, and their future relationships suffered as a result. This book is dedicated to all of them.
A Homicide In Hooker's Point
Gloria Taylor Weinberg
2014 Bronze Medal
224 Pages
Check current price
Fiction - Southern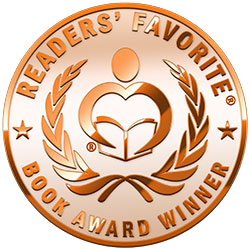 In the fall of 1950, Vicki Leigh Bayle learned that love and hate are drawn from the same well, and that some of the people she loved most kept stores of each in equal measure. In the segregated context of South Florida, she learned that prejudice is not always about color, and that truth, as adults define it, is malleable. During one tragic weekend of violence, Vicki saw that all living beings inexplicably are both good and evil, depending on circumstances. Including herself. This was a concept she would accept late in life, but never truly embrace.Gloria Taylor Weinberg is a fourth-generation Floridian and award-winning journalist who now writes for Indian River Magazine. She lives in Fort Pierce, Florida, with her husband, Mark, and Tillie, their spoiled rescued spaniel mix. Weinberg also paints, with a special love for the flora, fauna and unique light of her native state." HOMICIDE IN HOOKER'S POINT"is her debut novel. It won a 2011 Royal Palm Literary Award from the Florida Writers Association and was the winner of the 2015 North Street Book Prize for literary fiction.
Previously Loved Treasures
Book #2 of Serendipity Series
Bette Lee Crosby
2014 Silver Medal
242 Pages
Check current price
Fiction - Southern
FROM A USA TODAY BESTSELLING AUTHOR comes a heartwarming mystery that is rich with imagination and magic. In Previously Loved Treasures, Book Two of The Serendipity Series, recently widowed Ida Sweetwater finds the granddaughter she never knew she had and turns a group of haphazard strangers into family. Struggling to make ends meet, Ida turns her cozy home into a boarding house and goes in search of used furniture. This quest leads to the Previously Loved Treasures shop and Peter Pennington, a delightfully strange proprietor who anticipates people's needs. In addition to bargains, Peter hands out sage advice. When a pocket watch belonging to one of the residents goes missing for a second time he warns of danger—but will Ida's granddaughter listen and will she heed his advice? This is a story that resonates with Crosby's heartwarming albeit quirky characters and the joy of a pay-it-forward philosophy.
Contact Author -