Murder at the Ocean Forest
Robert "Digger" Cartwright
2017 Finalist
Kindle Edition
Check current price
Fiction - Southern
Reviewed by Cheryl E. Rodriguez for Readers' Favorite

Murder at the Ocean Forest by Robert "Digger" Cartwright is a hauntingly beautiful, sinister tale of malevolent revenge. A group of rare individuals, all touched by the war in Europe, cross paths at the Ocean Forest Resort. Meet the Underwoods - Terence, the arrogant, wealthy womanizer, and Faye, the beautiful southern belle who wears the shroud of the distraught victim, and carries the weight of the world upon her frail shoulders. The unhappy couple returns to their honeymoon hotel, hoping to rekindle the love between them. Or is there another purpose for their return? Preacher Cooper, who is wound up like a two dollar watch, speaks boldly against the atrocities of war. His peculiar outbursts and mannerisms lead the others to believe he is hiding something. Also in their midst is a British wounded war veteran, Lord Ashburn, and his snobbish, yet stunning wife, Lady Jane. Last but not least, Elizabeth Bascomb, a blind, world renowned clairvoyant. A chance meeting it would seem, or could a mysterious, evil force be drawing them together? The mood turns fiendish as the weather turns foul. A hurricane approaches, the storm violently invades the Ocean Forest resort, and with its rain and gale force winds, murder occurs - three deaths in three days. Inspector Feltus La Mont, sets out to find the murderer, whether it be phantom or human.

Robert "Digger" Cartwright's mystery novel Murder at the Ocean Forest takes the reader into a setting and time when life was simple and complicated, peaceful and warring, and audacious and fragile. A time when wealth was flaunted among the social elite and the lesser folk humbly bowed to their every wish. In the southern landscape of Myrtle Beach, the Ocean Forest Hotel stands erect, never wavering in its decadence. Cartwright sets the stage for murder in an aura of elegant ambiguity. World War II is the compulsory element that drives the plot. Each character feels the painful effects of war. The characterization is wonderfully written. Cartwright is patient and precise in the introduction and portrayal of his characters. Always leaving an air of mystery, their unique qualities and personalities are shadowed reflections, seen but not seen, as the story unfolds. The descriptions are a mixture of the uncanny and the articulate. Cartwright writes figuratively, with a sensory style. As you attempt to decipher what is real or menacing apparition, your senses are enveloped by the vivid and intentionally vague imagery. Twists of fate, veiled characters, and a shocking turn of events make Murder at the Ocean Forest a one of a kind "whodunit" mystery.
Smoke From Small Fires
Anne Powers
2017 Honorable Mention
372 Pages
Check current price
Fiction - Southern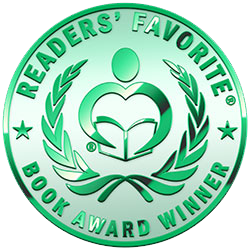 Reviewed by Gisela Dixon for Readers' Favorite

Smoke From Small Fires by Anne Powers is a fictional novel on the life of Anna Tollett, told to us in the first-person. The book starts with the reminiscences of eighty-one-year-old Anna Tollett, who is now bed-ridden with age. We then follow Anna on her mind's journey into her childhood, adolescence, and adulthood as she relives her past through her memories. Anna was abandoned as a baby and brought up by a loving couple who found her on their doorstep in Blackshale, a small coal mining town in Tennessee. Right from the beginning, Anna has an artistic bent of mind and creates and depicts art as she sees and feels it. This is her life story about growing up in the South, her relationships with the people she loves, and most importantly, how life inspires art in all forms.

Smoke From Small Fires by Anne Powers is a novel set in the American South during the twentieth century. Anna Powers has written a thoughtful novel about people and society that portrays the Southern lifestyle, culture, and language, as well as the racial stereotypes in an authentic way. I thought the plot was simple but realistic, and I enjoyed the peek into the daily lives of people in the South. The characters are well drawn and the main protagonist, Anna Tollett, is a feisty, fun, and artistic character that one keeps wanting to read more about. The writing style is enthralling and brings the story alive in a unique, visual way. All in all, Smoke From Small Fires by Anne Powers is a fun and enjoyable read.
The House of Dark Shadows
Digger Cartwright
2017 Silver Medal
436 Pages
Check current price
Fiction - Southern
Reviewed by Rabia Tanveer for Readers' Favorite

Digger Cartwright welcomes you to the world of online dating in The House of Dark Shadows. On the outside, it appears that Alex Rommel has everything. He has the best of everything, but on the inside, he is just a lonely man. When he meets an old friend, he finds out that his old buddy found love on the internet and is blissful to say the least. Envious and desperate to let go of the past and lost love, Alex ventures into the world of online dating to see what it has in store for him.

The murky world of internet dating brings Hope in his life. Hope is a French journalist and just about everything he ever desired. But she has her own secrets and her past. It appears that something sinister is coming towards him from all directions. His mother is constantly badgering him, his lusting secretary is getting on his nerves, his business is getting more demanding, and Hope is making him suspicious. There are shadows all around him and he cannot decipher if any of them are friendly or all of them are enemies. Can he rescue himself before all is lost and he is destroyed?

Since I started reading this novel, I have been thinking of a word to describe Alex Rommel. The only word I find suitable enough is jaded. The House of Dark Shadows is an amazing psychological thriller and it entices the reader from the get go. The storyline is good and very entertaining. Alex is a little tough to love, but I think that is just a part of his character. Nonetheless the novel was good and deserves to be read again and again.
Facials Can Be Fatal
A Bad Hair Day Mystery
Nancy J. Cohen
2017 Gold Medal
286 Pages
Check current price
Fiction - Southern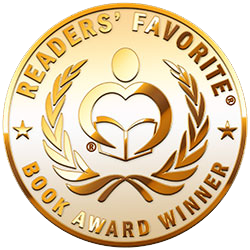 Reviewed by Susan Sewell for Readers' Favorite

A prominent client that expires while having a facial is not the best endorsement for a spa's reputation. When that client is a significant benefactress of the organization that your spa is hired by, it is not good for business. In Facials Can Be Fatal (A Bad Hair Day Mystery) by Nancy J. Cohen, Marla Vail, the owner of Cut 'N Dye Salon, is in the middle of that nightmare. Marla is also competing for the educator position for Luxor and they don't want any unfavorable notoriety attached to their products. On top of that, on the night of a prestigious fashion show that Marla's stylists are working, another body is found and a unique headpiece is stolen. In the hopes that the murders won't affect her business, Marla is now working with her husband, Dalton, to track down the killer. Who is killing Friends of Old Florida and are the murders related? Will they catch the killer before another life is taken?

Facials Can Be Fatal (A Bad Hair Day Mystery) by Nancy J. Cohen is a nice, comfy, cozy mystery starring Marla Vail and her new family. Dalton and Marla have reached their first year of marriage, and Marla's friends and family are pushing her to have a baby. She and Dalton work well together, and she is content with her life the way it is. It is enjoyable to read how they balance their sleuthing around their lives. Although this is one book in a series, it is a great stand-alone. I recommend this book to those who are cozy mystery fans and enjoy a sleuth mystery with many twists and turns.
Dollar Signs
Texas Lady Lawyer vs Boots King, Texas Lady Lawyer Series Book 1
Manning Wolfe
2016 Bronze Medal
Kindle Edition
Check current price
Fiction - Southern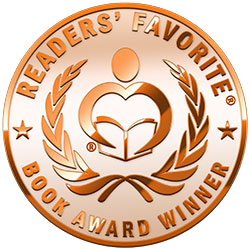 Reviewed by Lisa McCombs for Readers' Favorite

"Tireman was caught between his desire to be good and his demand for justice. He'd come to America for the dream, and his dream was now tarnished." When lawyer Merit Bridges catches wind of Tireman's predicament, she places herself firmly in batting position. Fighting for the underdog is her game and her legal team of slightly nontraditional members loyally stands firmly by her side. She even finds a role for her latest sexy boy toy before professional greed clouds his otherwise perfect existence in her world. When Tireman's legal defense gets far uglier than Merit expected, thoughts of any youthful sexual diversion fall by the wayside, leaving her determined to keep her family and friends safe.

First things first, though. Merit must learn to use a gun and, in doing so, work on exorcising the demons that plague her thoughts. Since her husband took his own life with a hand gun, Merit is not altogether sold on wielding her own. Cryptic text messages, an evident home break in, several close calls on the highway, and reports from her son of a strange man reappearing at odd times in equally odd places encourage Merit to pay attention to the weird prickling in her arm pits and take heed of these premonitions of danger. Maybe she really does need a gun.

In this highly energetic story told in the fashion of bestselling author Sue Grafton, Dollar Signs: Texas Lady Lawyer vs Boots King provides a believable and twisted story of revenge and legal consequences. Author Manning Wolfe makes her mark among female crime story tellers with what could be the next big series on the market. The sentence structure and use of relatable language make this an exciting read for fans of mainstream crime fiction. Even with a firm emphasis on the story plot, Wolfe incorporates a fun parallel with the main character's personal life that lends a necessary human element to the story.
Fate Ball
Adam W. Jones
2016 Honorable Mention
Kindle Edition
Check current price
Fiction - Southern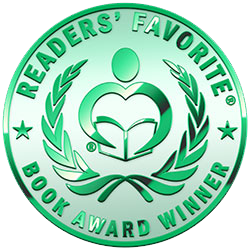 Reviewed by Cheryl E. Rodriguez for Readers' Favorite

Adam W. Jones writes a story of innocent love nestled within a southern lifestyle in Fate Ball. Life is full of opportunities at the age of nineteen. Able Curran has just returned from a trek through Europe when he meets the beautiful seductress, Ava Dubose. Ava is lusciously sweet. Her touch, her kiss, her sexy laugh, her alluring southern accent has Able falling headfirst into the raging sea of love. Able wasn't prepared for what was happening. Before too long, Ava's dark side begins to emerge, tainting their blissful love affair. Ava seems nonchalant about rules and boundaries, breaking them with ease, making authority figures playthings to outwit and toy with. Ava is always ready for fun, never embarrassed or fearful at all. However, underneath her perfect appearance is a silent, tortured soul. Ava is imprisoned and her jailer is addiction. As the temptress turns into a tempest, will their fated union prevail, or will it be lost in the tumultuous sea of love?

Fate Ball by Adam W. Jones is an unforgettable romantic tragedy. Mr. Jones elegantly portrays love and calamity, faith and fate, and heartache and despair. How can love be so wonderful and so horrible? Addiction is a powerful foe; few can withstand its deceptive grip. Once injected with its venomous poison, the craving is relentless. However, love has an enduring strength that refuses to let go. The main characters are in a tug of war, pulled back and forth by these magnetic conflicting forces. Hope rises and plummets again and again. Able's character depicts the true nature of love; it never fails, it is patient, always believes the best, and it can withstand anything. But, the core of his character is his inner strength and resolve. Throughout the years of bliss and misery, he doesn't become stagnant. He grows and evolves, in spite of love's betrayal. Jones pens Ava's character explicitly, revealing the life and nature of an addict. It is not a pretty picture. Moreover, those who love and care for addicts become victims of unbearable suffering.

As we watch Ava's character spiral out of control, we really never know why. Some things in life are inexplicable, and Ava's addiction captures the truth of this statement. As for Able, tragedy almost destroys him, but his destiny has a different plan. The Fate Ball bounces into his life; he rebounds through his brokenness, and discovers life and purpose. Adam W. Jones narrative, Fate Ball, magnifies the eternal truth – love never fails.
Loggerhead
A Mary Fisher Novel
T. A. Peters
2016 Finalist
336 Pages
Check current price
Fiction - Southern
Reviewed by Rabia Tanveer for Readers' Favorite

Loggerhead: A Mary Fisher Novel by T.A. Peters is the story of a Scottish woman named Mary. When the novel begins, she is in Europe and the second World War is about to begin. She is imprisoned and alone and that is what encourages her to write about a time when she was happy with her friend, even though the events that happened were not pleasant in any sense. Mary and her friend Abigail were vacationing in Loggerhead, Florida in the 1890s. However, their relaxing holiday becomes a troubled time when a thief steals Abigail's jewelry and gets away. But that was just the beginning. They are soon forced into events that will make this the worst vacation they ever had, but also make it the most vital time in their relationship.

The story reeled me in from the very beginning. It was enticing and urging me to read on and find out what happened next. I think Mary was the perfect heroine. I have to admit, I was a little skeptical about the novel, but once I got into the way things were described I was literally hooked. I loved Mary. She had a spark and the way she was expressed was just perfect. She and Abigail made the perfect couple. They had chemistry and they had love. To be honest, they reminded me a lot of Sherlock Holmes and John Watson. I could not find any fault in this novel. It was simply perfect. I really loved reading this story!
Scout's Honor
A Novel
Dori Ann Dupré
2016 Bronze Medal
512 Pages
Check current price
Fiction - Southern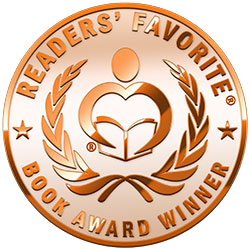 Reviewed by Rabia Tanveer for Readers' Favorite

Scout's Honor: A Novel by Dori Ann Dupré is the story of Scout Webb, who we literally see grow in front of our eyes. When the novel starts, Scout is 14 years old. A tomboy to boot, she really likes to play basketball and has a huge crush on Brother Doug, a lifeguard on Camp Judah. Her life revolves around playing basketball with her best friend and enjoying her time at camp. However, the summer of 1983 will be the summer that changes her life forever. One disaster and Scout will never be the same. We will be taken on a journey with Scout as she becomes a single mother and closes on her middle age years, when she will ask herself: why did her life change? What changed her? And whose fault was that?

This is a women's fiction novel that leaves an imprint on your mind. I loved the fact that we got to see Scout grow up right in front of our eyes, in every sense of the words. We got to see her mature and learn that life is much more than just a basketball game. Her character growth was immense. The development was very good. Everything was written perfectly. I loved the fact that this novel gave us insight into the minds of real people and why do we do things that hurt other people. We never intend to, but we still do. Dupré did an amazing job with the novel. A beautiful cover too.
The Secret to Hummingbird Cake
Celeste Fletcher McHale
2016 Silver Medal
304 Pages
Check current price
Fiction - Southern
Reviewed by Elizabeth Butts for Readers' Favorite

Celeste Fletcher McHale has done the near impossible. I cried while reading. I have always thought people who were brought to tears over written words were perhaps a little overly emotional. Apparently it just takes a great author, and that author is Celeste Fletcher McHale. The Secret To Hummingbird Cake started off a little slow, and I found the main character, Carrigan, a bit whiny. But a big, life shattering event happens, it rocks her to the core, and reminds her what truly matters in life. About one third into the book, it picks up traction and sucks you in like you would never imagine possible. It is about at this point that you realize you WEREN'T supposed to like Carrigan all that much in the beginning.

Celeste wrote a plot that was so real. Carrigan and her friends, Ella Rae and Laine, and the situations that they were thrust into (by their choice or not) were so real. There was laughter, there were tears, there was so much feeling wrapped up in this book. I was impressed, also, that there was a Christian theme without an evangelistic feel. The fact that this is Celeste Fletcher McHale's first novel amazed me. I want my friends to read this book. I will be recommending it to my mom (top praise right there). If you've ever had a close friendship with a bonded group of friends, you will want to read this book. My heart is still tight from reading. I felt more emotion from McHale's writing than I ever thought possible.
Looking Through Water
A Novel
Bob Rich
2016 Gold Medal
208 Pages
Check current price
Fiction - Southern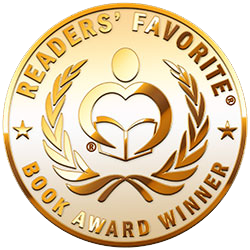 Reviewed by Michael White for Readers' Favorite

Looking Through Water: A Novel is Bob Rich's coming-of-age story told through fishing lessons. William McKay's grandson, Kyle, is troubled. The only way William knows how to help Kyle is by telling Kyle stories about his own past. William tells Kyle stories about an Adirondacks lake. Some of his stories take place in the Florida Keys. All of his stories have bright, engaging characters (which are as fun for the reader to hear as they are for Kyle). William puts himself out there for Kyle, talking about old wounds, love, grievances, threats, and understanding. Then it is up to Kyle to decide how he will take this knowledge and apply it to his current situation. It is a story about a family and how intimately shared stories can shape the way we look at one another and the way we look at life.

Looking Through Water: A Novel is a beautiful, heartwarming story that everyone should read. It has the potential to touch so many people. Fishermen will love the tall tales and the stories about the ones that got away. Readers will associate with William, the loveable and good-natured grandfather type. We can all relate to an older, wiser male relative that instilled some wisdom in us (or at least tried). We can also relate to the know-it-all teenager who is less likely to listen to that age old wisdom. Bob Rich did such a nice job of wrapping the fishing stories in with layers of family tension and drama. He brought it all together in an inspiring, wonderful read.
Contact Author -