Murder at the Ocean Forest
Robert "Digger" Cartwright
2017 Finalist
374 Pages
Check current price
Fiction - Southern
Murder At The Ocean Forest was recognized as a Finalist in the Readers Favorite Book Awards in 2015 and is rated 5 stars on Readers Favorite.
When Faye Underwood, a distraught young woman, disappears from the elegant Ocean Forest Hotel, Feltus Boone LaMont, the quintessential Southern hotel detective, is drawn into the emotional drama surrounding the guests. As Feltus conducts his investigation into Faye's apparent murder, her husband, Terence, is found murdered in their suite-with the door locked from the inside. This draws Feltus further into the intriguing web surrounding the Underwoods and their acquaintances-Lord and Lady Ashburn (a British couple on holiday), Ms. Elizabeth Bascomb (a blind clairvoyant), and Preacher Cooper (a devout man of the cloth). The intricate plot that stretches from Myrtle Beach to the battlefields of World War II unfolds as a very persistent Feltus eventually uncovers the skeletons in the closets of all his guests.
Smoke From Small Fires
Anne Powers
2017 Honorable Mention
372 Pages
Check current price
Fiction - Southern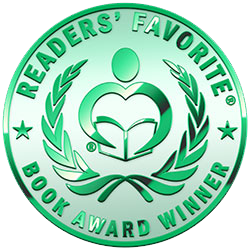 It's the 1950s. Picture Blackshale, Tennessee, with its home fires, small town ways, and postwar innocence - the perfect place for a girl to grow up. From her earliest days, an artistic spark has been smoldering in Anna Grace Tollett, and when the mountain turns dark and unnerving, creativity is all she has to weather the hard times. As an adult, she describes her art: It is about the rituals of our lives, we who live in the tribes of Appalachia, and the spook in the hollow, the voodoo of the mountains. In Smoke from Small Fires, happily off-tilt characters, bizarre events, and the gamut of human emotions stack up like a collage layered thick with compelling details. Rendered in visually rich prose, courageous Anna Grace and her quirky band of kin and friends rise above poignant trials that will color your mind's eye for a long time.
Murder on Moonshine Hill
Jenna Scali Book 2
Joan C. Curtis
2017 Bronze Medal
314 Pages
Check current price
Fiction - Southern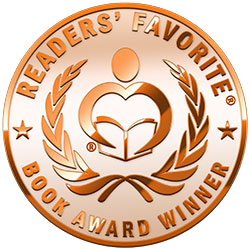 Murder on Moonshine Hill won the BRONZE in the 2017 Reader's Favorite awards for Southern Fiction and the SILVER 2017 Global eBook Awards.
When Jenna decides to go to a friend's wedding, she expects to dredge up old secrets and old hurts, and she expects to see people from her past, but she doesn't expect to stumble on a dead body.
Jenna's friend is arrested. The wedding is cancelled. And Jenna's tendency to stick her nose where it shouldn't be leads her into the path of the killer.
Set in the serene mountains of North Carolina Murder on Moonshine Hill is filled with suspense, humor, and a quirky cast of supporting characters.
The House of Dark Shadows
Digger Cartwright
2017 Silver Medal
436 Pages
Check current price
Fiction - Southern
The House of Dark Shadows has received the following recognition: Winner of the silver medal in the Readers Favorite Book Awards 2015, winner of the USA Regional Excellence Book Awards 2015, Finalist in the Beverly Hills Book awards 2015, rated 5 stars on Readers Favorite.
Alex Rommel, a debonair Charleston playboy, isskeptical about online dating.

 

When heencounters an old college buddy by chance, he learns his friend has found loveover the internet.

 

Tormented by demonsfrom his past, a contentious land deal, the memories of the woman he loved, andhis sexually insatiable secretary, Alex wades into the shadowy world ofinternet dating only to find the woman of his dreams--a French freelancejournalist, Hope.

 

Just when he thinks hehas found true happiness, Alex's relationship takes a mysterious turn, and hefinds himself immersed in Hope's world--one plagued by a nagging mother, lies,and drama.

 

As pressures mount in therelationship and in his business dealings, Alex, torn between love and reality,finds himself questioning Hope's motivations.As the sinister web of deceit and danger slowly begins to envelop him,Alex frantically searches for the truth.Not knowing who to trust or believe, Alex finds himself trapped in ahouse of dark shadows. With time running out, Alex must summon the courage toface the truth before the doors close behind him and he is locked in the houseof dark shadows forever.
Facials Can Be Fatal
A Bad Hair Day Mystery
Nancy J. Cohen
2017 Gold Medal
286 Pages
Check current price
Fiction - Southern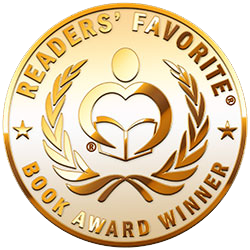 A wealthy socialite is found dead at a day spa in this killer cozy.

*Readers' Favorite Gold Medal Winner!

During the frenzy of the December holidays, the last thing salon owner Marla Vail needs is a dead body slathered in a green facial mask at her new day spa.The victim, Valerie Weston, had been a major donor for Friends of Old Florida, a nonprofit historic preservation society.Marla's stylists are scheduled to work backstage at their upcoming gala fashion show, but Val's demise might put a crimp in their plans.

Hoping to salvage her reputation, Marla determines to track down the suspects. Although Val had been well liked by most people, she may have stumbled onto secrets that others would kill to keep. What are the connections between a greedy land developer, a dress designer whose husband may have links to the Asian mob, a mortician who might be involved in the human hair trade, and members of the nonprofit group's board of directors? Are the latter as dedicated to their cause as they'd like Marla to believe, or do they have their own self-interests at heart?

Sparks are sure to fly when this smart stylist joins forces with her sexy detective husband to solve a decades-old mystery that includes a secret journal,pirate tales, and shipwrecks along the Florida coast. With the rollercoaster excitement, you might need a trip to the day spa to relax.
Loggerhead
A Mary Fisher Novel
T. A. Peters
2016 Finalist
336 Pages
Check current price
Fiction - Southern
Winner of the 2015 New Apple Literary Award - Medalist for Historical Fiction

As the world prepares for a second Great War, a woman imprisoned in Europe puts pencil to paper to record a time in her youth, forty years earlier, when she bore witness to similar happenings in a distant land . . .

Florida. 1896.

When Mary and Abigail find themselves in the small town of Loggerhead, they believe they've discovered an ideal paradise in which to have a three day holiday featuring good food, relaxation, and indoor plumbing. The idyll is shattered, however, when Abigail falls victim to a jewellery thief. After quickly capturing the bumbling larcenist, and recovering the stolen jewellery, the young lovers attempt to resume their vacation, only to find themselves embroiled in an ever-escalating, interrelated series of crimes that include rape, robbery, murder, and a political conspiracy reaching to the highest government office in the state.

----------

As a young woman suddenly exposed to a multitude of conflicting philosophies, Mary could easily become lost in her personal struggle to discover who she truly is. Fortunately she has the beautiful, impulsive Abigail not only to help guide her but steady her as she finds herself encompassed by evil at every step of her journey of self-discovery.
Fate Ball
Adam W. Jones
2016 Honorable Mention
298 Pages
Check current price
Fiction - Southern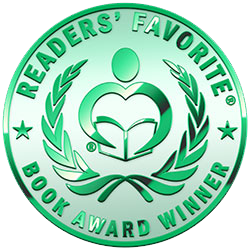 What would you do for love? For Able Curran, the answer is "anything." 


Meeting Ava Dubose is the best thing to ever happen in Able's young life, and the worst. Her wild, daring spirit captivates innocent Able, and the two quickly become inseparable. When Ava's behavior becomes reckless, spurred on by her addictive personality, Able's love for Ava blinds him, even when she leaves him. But love forever links their lives, whether they live thousands of miles away from each other or just across town. Fate Ball begins as the perfect love story, but soon turns into Able's tortured quest to save his first love from herself and the dark demons that rule her from within.
Dollar Signs
Texas Lady Lawyer vs Boots King, Texas Lady Lawyer Series Book 1
Manning Wolfe
2016 Bronze Medal
310 Pages
Check current price
Fiction - Southern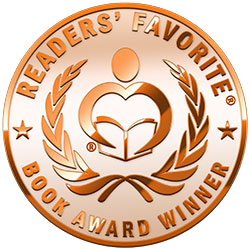 Austin attorney Merit Bridges represents a desperate client who takes a shortcut to justice and is charged with arson and murder. When Merit tries to set things right, she finds herself the target of a ruthless hired gun, Boots King, whose charge is simple: "Stop her."

With the help of her team – including Betty, a mothering office manager with a bad-ass attitude – Merit struggles to stay alive, navigate a labyrinth of legal issues, and prove once again that you don't mess with a Texas lady lawyer.

A courtroom standoff, a wild chase across Texas, and dangerous Boots King always one step ahead…

A legal thriller sure to satisfy the most demanding readers of legal fiction and lawyer novels. For the fans of John Grisham and Michael Connelly, Dollar Signs is winning awards across the nation as Manning Wolfe is discovered by thriller readers everywhere!

Buy Dollar Signs today!
Scout's Honor
A Novel
Dori Ann Dupré
2016 Bronze Medal
512 Pages
Check current price
Fiction - Southern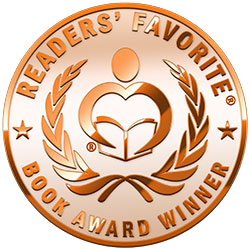 A story of a self, lost…a self, loathed…and a self, rediscovered
In Haddleboro, North Carolina, Scout Webb is a 14 year-old kind, spirited small town southern girl and a tomboy much like her namesake, the young narrator from her mother's favorite book. With both her name and her Christian faith deeply woven into the fabric of her identity, Scout always felt like she had a lot to live up to - she was the kind of girl who made her parents proud.
It's August 1983, and Scout is playing on a summer baseball team with Charlie Porter, her best friend since Kindergarten. More than anything, she is looking forward to her last few weeks at Camp Judah, a Christian camp near the Catawba River. She can't wait to see her big crush "Brother Doug," the thirty-two year old camp lifeguard who has watched her grow up each summer since she was seven years old. But after a few fateful days and one catastrophic event during her last day at the camp, Scout will be changed forever.
The Secret to Hummingbird Cake
Celeste Fletcher McHale
2016 Silver Medal
304 Pages
Check current price
Fiction - Southern
"Why won't you just tell me what's in that cake?" I'd been trying to get Laine's recipe for years. We all had.
When all else fails, turn to the divine taste of hummingbird cake.
In the South you always say "yes, ma'am" and "no, ma'am." You know everybody's business. Football is a lifestyle not a pastime. Food—especially dessert— is almost a religious experience. And you protect your friends as fiercely as you protect your family— even if the threat is something you cannot see.
In this spot-on Southern novel brimming with wit and authenticity, you'll laugh alongside lifelong friends, navigate the sometimes rocky path of marriage, and roll through the outrageous curveballs that life sometimes throws . . . from devastating pain to absolute joy. And if you're lucky, you just may discover the secret to hummingbird cake along the way.
Contact Author -