The Art Of Hero Worship
Mia Kerick
2016 Finalist
216 Pages
Check current price
Fiction - Social Issues
Reviewed By Jack Magnus for Readers' Favorite

The Art of Hero Worship is a new adult contemporary romance written by Mia Kerick. What was supposed to be a pleasant evening watching a friend perform in a college production of Shakespeare's Hamlet turned into a night filled with unrelenting horror for Jason Tripp, when a lone gunman stepped out onto the stage and began shooting into the audience. He seemed determined to kill everyone in the theater and, to Jason, it seemed that the killer wouldn't give up until he had found him where he was crouched on the floor next to his girlfriend Ginny, who had already died. As the killer approached his aisle, he heard a voice whisper instructions to him, telling him to squeeze down tightly under the seats, and then the speaker covered Jason's body with his own. The gunman seemed almost right over them when a sound distracted him and he turned away. Jason's protector seemed to know exactly when it would be safe to make a run for it, and he guided Jason straight to a trapdoor. As he was opening it, the gunman saw them and came running down the aisle towards them, but, somehow, miraculously, his hero got the two of them out of the building and into his car, and they drove away to safety.

Mia Kerick's new adult contemporary romance, The Art of Hero Worship, begins with an explosive and gripping scene that catapulted me into the action and kept me on edge as Jason and Liam attempted to survive the gunman's attack. I've read and thoroughly enjoyed several of Kerick's young adult romances in the past, and I fully expected that I would be entertained by this book as well, but, if anything, The Art of Hero Worship far exceeded my expectations. Jason and Liam's harrowing experiences at the theater begin the process of forging a sweet and utterly mesmerizing friendship that turns into a love that neither of them expect or really know what to do about at first. Kerick handles the gender and sexual orientation issues in this book with respect and an uncanny depth of insight and compassion. Watching as these two young men fall in love is transcendent, and their story is oh, so beautifully told. I'm eagerly looking forward to reading more young adult and new adult fiction from this very talented author. The Art of Hero Worship is most highly recommended.
How to Knock a Bravebird from Her Perch
D. Bryant Simmons
2015 Gold Medal
344 Pages
Check current price
Fiction - Social Issues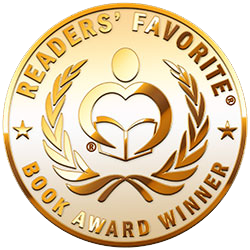 Reviewed By Mamta Madhavan for Readers' Favorite

How to Knock a Bravebird from Her Perch (A Family Saga): The First Novel in the Morrow Girls Series by D. Bryant Simmons is a powerful story that revolves around the theme of domestic violence. Pecan is brought up by a loving father in the absence of her mother. She leads a happy life. It is at that time she meets Ricky Morrow, who also sets his eyes on her. Fate intervenes in the form of Pecan's father's death and Ricky convinces her to marry him as she is alone and needs someone to take care of her. They move to Chicago as Ricky wants to concentrate more on his boxing career. Ricky's abusive behavior starts coming to the fore slowly and this book will inspire all abused women to put their feet down and not take abuse any more in their lives.

It's a compelling read with characters and situations that are tangible and connect with readers very well. The story is encouraging to all women to handle their tumultuous lives in a positive way and make the necessary changes required. It also helps them to step out of the fear zone and accept that they have a problem and work towards solving it, instead of living in denial. The emotional roller coaster ride in the story is interesting and this book of love and loss will definitely strike a chord in the hearts of readers. Pecan's journey, though a difficult one, gives hope to readers. An encouraging story for all women readers who have undergone and are undergoing abuse in their marriage.
Kate And The Kid
Anne Rothman-Hicks,Kenneth Hicks
2015 Silver Medal
278 Pages
Check current price
Fiction - Social Issues
Reviewed By Jackie Timmons for Readers' Favorite

Things are looking bleak for both Kate and "the kid" at the start of Anne Rothman-Hicks and Kenneth Hicks' novel, Kate and the Kid. Kate lost her editorial job at a NYC publishing company and had a huge, possibly relationship ending, fight with her lawyer boyfriend. The kid, Jenny, fell asleep one night with her mother and awoke the next morning to find she'd been abandoned and left to stay with her mom's friend, Sally, who refers to Jenny only as "creep-head." Jenny's previous six years likely hadn't been much better since she's so scared and shy that she only speaks through her one armed Barbie named Miranda. Both girls desperately need a break and a friend when they are thrust together. Despite her lack of motherly instincts and her issues with her own mother, Kate connects quickly with Jenny. Kate seems to understand Jenny and treats her like a real person instead of some annoying burden. Jenny latches onto her and the two end up spending more and more time together while Kate unwillingly takes on more and more parental responsibility. As Kate tries to reconnect Jenny with her mother, she ends up getting seriously involved in a world she knows nothing about. A world of drug dealers, attempted murder, and family court. Through everything, Kate wants only to help Jenny and do what is best for the sweet little girl. But with so many factors involved, from Jenny's mother to her alleged father to social workers, Kate has a big challenge ahead.

Warning: reading Kate and the Kid might cause you to lose all track of time and anything going on around you. This novel was completely engrossing. Anne Rothman-Hicks and Kenneth Hicks created characters who were completely relatable but still surprising. I loved Kate and Jenny and really wanted everything to work out for both of them - to the point that they were on my mind even when I wasn't reading the book. Kate's boyfriend, Jenny's mother, Sally and the rest of the characters were so well developed, I felt like I knew them. Even Kate's mother, who we never meet, felt real to me. The descriptions of all the NYC parks, playgrounds and other places Kate and Jenny visited were vivid and beautiful. There are stretches of the novel when everything was going great and I ended up totally stressed out wondering when and what would happen to interrupt the bliss. This is one of those books that you don't want to ever end!
A Twin's Redemption
A Story of Hope
Yassy F
2015 Bronze Medal
165 Pages
Check current price
Fiction - Social Issues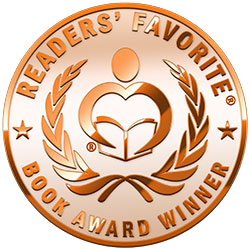 Reviewed By Valerie Rouse for Readers' Favorite

A Twin's Redemption by Yasmine Fordyce is an interesting tale about twin girls Angelique and Mildred Shortstreet. The story begins with the girls experiencing their first day in kindergarten. The two redheads are extremely intelligent and mature for their age. Unfortunately, their parents neglect them most of the time and they have to fend for themselves. Mr. Humble, their school principal, intervenes and realizes that they were never exposed to real loving behavior. He takes care of them as best he can. Out of the blue, the twins' parents make the decision to separate them. Despite this separation, they reach out to each other via telepathic messages. They eventually find each other but Angelique dies in Mildred's arms. Mildred is constantly on the run and changes her identity as well.

A Twin's Redemption is an engaging book. I was immediately caught up in the plot from the very first chapter. I actually read the book in one sitting! I strongly felt every emotion that the twin girls experienced. This displays the excellent skills of author Yasmine Fordyce who captivates her audience with her descriptive and suspense filled storyline. The language used is semi-formal to reflect the serious nature of the central theme of child abuse. I love the reference to the telepathic abilities of the girls. It would be really interesting if research could be done to establish the prevalence of this phenomenon in twins around the world. As a reader, you cannot help but feel anger towards the abusers of these innocent girls. I also love the resilient spirit of the remaining twin. This feature of her character really stands out. This element encourages readers to be hopeful, despite the trials they face in life. I love the pervasive theme of good overcoming evil. This novel is truly an entertaining read.
Shatter Point
Jeff Altabef
2015 Honorable Mention
296 Pages
Check current price
Fiction - Social Issues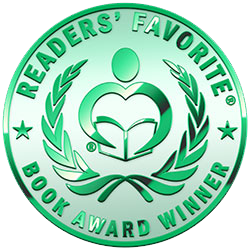 Reviewed By Anne-Marie Reynolds for Readers' Favorite

Shatter Point by Jeff Altabef is a gripping psychological thriller set a little in the future. Maggie was only young when she first met Cooper. At first friends, she soon found out that there was a darker side to him. She rejects him and moves away with her family, marrying and having two sons, Jack and Tom. Cooper doesn't forget her though, and every year he writes to her, sending her a photo of a woman he has tortured and murdered in her name. Jack is involved in an accident and, to save him, he is given an experimental drug without his knowledge. Unfortunately, testing is not complete on it and the results so far are not good. One day, things change. Cooper takes Maggie and it is up to her sons and friends at the Fourteenth Colony to find her. Can they locate her before it's too late? How many more people have to die before the nightmare ends? Can Jack be saved before the drug takes his life?

Shatter Point by Jeff Altabef was an amazing read. There were two separate stories here fully entwined together. The story started on a high note and never dropped a beat the whole way through. Excellent thriller, a scary one because the experimental drug side of it is something that could possibly happen, or may even be happening today. This is one of those books that no reader will be able to part with until they reach the end, I guarantee it.
The Color of Our Sky
A Novel Set in India
Amita Trasi
2015 Finalist
416 Pages
Check current price
Fiction - Social Issues
Reviewed By Cheryl E. Rodriguez for Readers' Favorite

Although distressing, painful and despairing, Amita Trasi's writing portrays the resilient power of hope and the unbreakable bond of friendship in The Color of Our Sky: A Novel Set in India. Two young girls, with very different backgrounds and personalities, form an everlasting alliance. Mukta, born into a generational curse, is bound by the tradition of prostitution. Like her mother and grandmother before her, Mukta's destiny is to be a slave to the Hindu goddess, Yellamma. Tara, born into prominence, is free to choose who and what she will become. Tara's kind-hearted father rescues Mukta and brings her home to live. The two young girls forge a unique childhood kinship, believing they would always be together. Then one night Mukta is kidnapped. Their lives are ripped apart. Days turn into years, and there is no reason to believe they could one day be reunited. But, "Hope always outweighs reason."

The Color of Our Sky is a story of monumental courage. I admire the eloquence of Amita Trasi. Through her exceptional gift of storytelling, she genuinely expresses the horror of sex trafficking without being repulsively horrific, and describes the profane without using profanity. She pens profound images of India, revealing the life, traditions and religious rituals of her native homeland. Through poetic metaphors and sensory descriptions, the reader becomes a part of the unfolding story. In this novel written in first person, you experience first hand what the characters see, hear and feel. You see the stars in the sky through hopeful eyes, you smell the despair and grief of the brothel, and you hear the cries of the enslaved victims. You cannot help but be touched by the inspirational story of The Color of Our Sky. This beautiful quote from the novel sums up this poignant story: "When you bind one's thoughts with words that touch the soul, they call it inspiration."
Contact Author -