The Art Of Hero Worship
Mia Kerick
2016 Finalist
216 Pages
Check current price
Fiction - Social Issues
Trembling on the floor, pressed beneath a row of seats in a dark theater, college freshman Jason Tripp listens to the terrifying sound of gunshots, as an unknown shooter moves methodically through the theater, randomly murdering men, women, and children attending a student performance of Hamlet. Junior Liam Norcross drapes his massive body on top of Jason, sheltering the younger man from the deathly hail of bullets, risking his life willingly, and maybe even eagerly. As a result of the shared horror, an extraordinary bond forms between the two young men, causing discomfort for family and friends, and for Jason and Liam, themselves. Added to the challenge of two previously "straight" men falling into a same-sex love, are the complications that arise from the abundance of secrets Liam holds with regard to a past family tragedy. The fledgling passion between the men seems bound to fade away into the darkness from which it emerged. Jason, however, is inexplicably called to rescue his hero in return, by delving into Liam's shady past and uncovering the mystery that compels the older man to act as the college town's selfless savior. The Art of Hero Worship takes the reader on a voyage from the dark and chilling chaos that accompanies a mass shooting to the thrill of an unexpected and sensual romance.
How to Knock a Bravebird from Her Perch
D. Bryant Simmons
2015 Gold Medal
344 Pages
Check current price
Fiction - Social Issues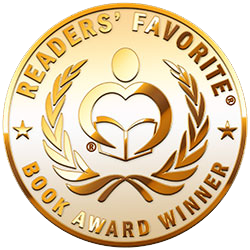 This award-winning book is a fan favorite and the start to a family saga that will have you riveted.
In the wake of her father's sudden death Pecan marries the up-and-coming boxing sensation Ricky Morrow. When she begins to doubt that desperate decision she finds herself on the receiving end of Ricky's violent temper. Scared for her life, she hunkers down in this marriage of convenience as the babies and fists keep coming. Will the abuse ever stop? Will Pecan and her girls live happily ever after?

This is the story of a girl who grows into a woman before your very eyes. It is literary fiction that packs a punch and plenty of surprises--not the typical domestic abuse storyline.

This true to life story walks a careful line between fiction and reality. With characters as real as you and me, it will break and mend your heart a hundred times because it has just the right amount of honesty and love.

If you're ready for a story so moving it will stay with you long after you put it down, then add this book to your cart today! Once you start reading, you won't want to put it down.
Kate And The Kid
Anne Rothman-Hicks,Kenneth Hicks
2015 Silver Medal
278 Pages
Check current price
Fiction - Social Issues
The girl sat still for a few seconds. Kate could hear the sound of the fruit juice being drained through the straw, and the girl's chest heaved once inside the curl of Kate's arm. Then, quick as a young frisky cub, she spun and threw her arms around Kate's neck. Tears were streaming down her cheeks and her face was contorted with the effort not to cry. She nuzzled awkwardly against Kate and kissed her over and over with little pecks that covered her forehead and eyes and chin.

"I love you, Katy," she said in her high-pitched voice. "I love you so much."
A Twin's Redemption
A Story of Hope
Yassy F
2015 Bronze Medal
165 Pages
Check current price
Fiction - Social Issues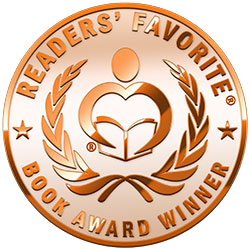 A passage through time: a dark secret has been revealed. What would two twins do at that age? What life would they live?
"It was our first day of kindergarten. I clutched my sister Angelica's hand, squeezing it tightly. She was gripping mine even harder. My sister and I were not typical four-year-olds. We viewed ourselves more on par—at least in life lessons—with tenth graders"
"I still didn't get it. It's impossible to solve other people's problems. I don't know what she was getting up to, but she needed a long break. All this starting school business was going to her head. Mother and Father told us that school was where we were to learn things, not muck around and go wild like Angelica was."
"I stuck with the plan. If I had to read a book, I had to do it. Mildred was already reading a picture book and studying the images. I perused the books on the shelf. A small, blue book caught my eye. "Do not open," it read. I hid it in the jacket I was wearing. I know it's bad to steal a book, but I needed to find out what this book had to say. I listened to Mildred mumbling as she carefully flicked through the pages. I could tell from her facial expression that she found nothing important or interesting in the book. She finally finished."
Mildred and Angelica were very young when drama began in their lives. Hate, betrayal, and feeling invisible plagued them. Their whole life seemed a constant battle between their parents and bullies, a never-ending mess that only escalated.
Angelica and Mildred are different from other twins and young children. They have the ability to read people's minds. They can communicate with one another miles away from each other, but can they save each other?
Shatter Point
Jeff Altabef
2015 Honorable Mention
296 Pages
Check current price
Fiction - Social Issues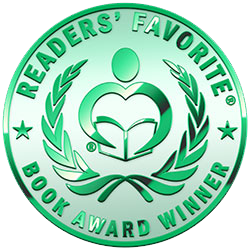 Some nightmares never end!
"A thriller that grabs readers and doesn't let go, skillfully twisting, turning, and manipulating its plot for maximum impact." - D. Donovan, Senior Reviewer, Midwest Book Review
When her 19-year-old son Jack miraculously recovers from a serious head trauma, Maggie is sure her luck has changed. But when she's abducted by a shadow from her past - a phantom with dangerous sapphire eyes - it's up to Jack and his younger brother Tom to unravel the mystery and save their mom from a deadly psychological battle.
The brothers seek help from their colorful great aunt, who exposes them to a world of nefarious family secrets, explosive government conspiracies, and a series of horrific murders. Together they must navigate a dark underworld full of political subterfuge and class warfare - before the psychopath who took their mother reaches his shatter point.
WINNER: Pinnacle Book Achievement Award, Fall 2014 - Best Thriller
GRAND PRIZE FINALIST: Eric Hoffer da Vinci Eye Awards 2015
HONORABLE MENTION: Eric Hoffer Book Awards 2015 -- Best Commercial Fiction
Evolved Publishing presents a gripping glimpse of the near future, in which a twisted serial killer finds power in a corrupt political culture. [DRM-Free]
"Shatter Point is an exciting novel of suspense, action, drama and even a little bit of horror…. It's definitely one of the best novels out there right now." - Next Page Reviews
"When I reached the last 100 pages no one was going to be able to stop me reading until I knew the ending!" - Olivia's Catastrophe
Books by Jeff Altabef:
A NEPHILIM THRILLER - Book 1: Devil's Den
A NEPHILIM THRILLER - Book 2: Devil's Dance
A POINT THRILLER - Book 1: Fracture Point
A POINT THRILLER - Book 2: Shatter Point
RED DEATH - Book 1: Red Death
RED DEATH - Book 2: The Ghost King
CHOSEN - Book 1: Wind Catcher (with Erynn Altabef)
CHOSEN - Book 2: Brink of Dawn (with Erynn Altabef)
CHOSEN - Book 3: Scorched Souls (with Erynn Altabef)
More Great Thrillers from Evolved Publishing:
Forgive Me, Alex by Lane Diamond
Galerie by Steven Greenberg
Whispers of the Dead by C.L. Roberts-Huth
Red on the Run by K.M. Hodge
Broometime Serenade by Barry Metcalf
The Color of Our Sky
A Novel Set in India
Amita Trasi
2015 Finalist
416 Pages
Check current price
Fiction - Social Issues
NAMED ONE OF THE BEST BOOKS OF THE YEAR BY NPR!


In the spirit of Khaled Hosseini, Nadia Hashimi and Shilpi Somaya Gowda comes this powerful debut from a talented new voice--a sweeping, emotional journey of two childhood friends in Mumbai, India, whose lives converge only to change forever one fateful night.
India, 1986: Mukta, a ten-year-old village girl from the lower caste Yellama cult has come of age and must fulfill her destiny of becoming a temple prostitute, as her mother and grandmother did before her. In an attempt to escape her fate, Mukta is sent to be a house girl for an upper-middle class family in Mumbai. There she discovers a friend in the daughter of the family, high spirited eight-year-old Tara, who helps her recover from the wounds of her past. Tara introduces Mukta to an entirely different world--one of ice cream, reading, and a friendship that soon becomes a sisterhood.

But one night in 1993, Mukta is kidnapped from Tara's family home and disappears. Shortly thereafter, Tara and her father move to America. A new life in Los Angeles awaits them but Tara never recovers from the loss of her best friend, or stops wondering if she was somehow responsible for Mukta's abduction.

Eleven years later, Tara, now an adult, returns to India determined to find Mukta. As her search takes her into the brutal underground world of human trafficking, Tara begins to uncover long-buried secrets in her own family that might explain what happened to Mukta--and why she came to live with Tara's family in the first place.

Moving from a traditional Indian village to the bustling modern metropolis of Mumbai, to Los Angeles and back again, this is a heartbreaking and beautiful portrait of an unlikely friendship--a story of love, betrayal, and, ultimately, redemption.
Contact Author -