The Darkness
A Short Tale of Uncommon Daring & Ultimate Defiance
Justine Avery
2016 Bronze Medal
36 Pages
Check current price
Fiction - Short Story/Novela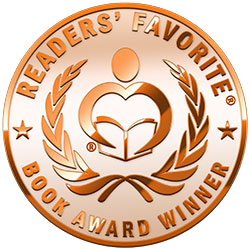 Reviewed by Jack Magnus for Readers' Favorite

The Darkness: A Short Tale of the Dawning of the Darkness is a fantasy short story written by Justine Avery. The village was brimming with fear of the darkness. It came each evening, laying waste to each and every thing that lay in its path. There were no solutions to and no reasoning with its implacable nature, so the villagers lived each dawn to dusk as fully as they were able, and they spent the evening warding off their foe. Lunam was very aware of the awesome responsibility he had in his family's home each night. While he was still very small, he was charged with holding up his torch in one corner of the stone-walled cottage through the endless hours, until finally his father would declare his watch over and gently take the torch from his tired fingers. Each morning, Lunam and his brother Lux would rush out to play in the brilliant sunshine; sometimes they'd visit Stella and Videre, the elders of the village, and speak with Videre. The couple had survived the darkness for far longer than any before them, and they held the wisdom of the people in their minds. But when Lux and his brother knocked on the door, Stella's eyes were sad as she opened the door, and she told them Videre was gone.

Justine Avery's allegorical fantasy short story, The Darkness: A Short Tale of the Dawning of the Darkness, is an epic tale in miniature, jewel-like and rich in imagery as the reader watches villagers holding torches up against the darkness in night-long weary vigils. I was touched by the image of those villagers and the opening description of the Darkness, a living, breathing and horrific entity, played itself out in my imagination. Avery skillfully and adroitly builds up a world of post-apocalyptic dimensions and plants the reader squarely in the minds and imaginations of two young brothers who dare to question the status quo and challenge the night. This is a well-written story filled with richly developed characters, and it works wonderfully.
The End
A Novelette of Haunting Omens & Harrowing Discovery
Justine Avery
2016 Silver Medal
88 Pages
Check current price
Fiction - Short Story/Novela
Reviewed by Tracy A. Fischer for Readers' Favorite

In an extremely intriguing work of short fiction, The End: A Novelette of Haunting Omens and & Harrowing Discovery by author Justine Avery, readers will find themselves obsessively turning the pages from the first words all the way through to the very last page. Follow our protagonist, Trevor, an all-round great guy, family man, good friend and valued employee, week in and week out. But on the weekends, Trevor's life is his own, and he spends it on the back of his mountain bike, enjoying freedom and adventure. He records each of his weekend rides with his GoPro, but one weekend, when he goes back to relive his most recent trip, what he finds on the recording is not what he expects. Instead of fun, adventure and dazzling technical feats on the bike, what Trevor finds recorded is something terrifying and nothing he was aware of. What does he find and what does he do? You'll need to read this novelette to find out!

Wow! I so enjoyed The End: A Novelette of Haunting Omens and & Harrowing Discovery. Author Justine Avery has done a fantastic job in creating a story in which not one single word is wasted, and will leave readers hanging onto each of them. This story is fast-paced, exciting, and at times readers will find themselves on the edge of their seats with their hearts in their throats, waiting to see what will happen next. I highly recommend The End: A Novelette of Haunting Omens and & Harrowing Discovery to any reader looking for a great read. I look forward to more from author Justine Avery in the future, and hope that she's already hard at work on her next book right now!
All the Skies I Will Not See
A Novella (A Touch of Cinnamon Book 2)
Petra March
2016 Gold Medal
35 Pages
Check current price
Fiction - Short Story/Novela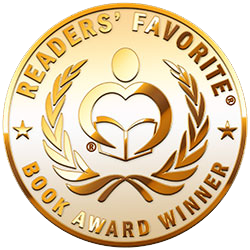 Reviewed by Viga Boland for Readers' Favorite

All the Skies I Will Not See by Petra March is a delicious book. Delicious? An unusual way to describe a book for sure, but it's delicious in that, like a beautifully prepared meal, all the dishes served work perfectly together. While the possibly slightly implausible plot line i.e. a young man writing this story as he draws close to death after a car accident might be unacceptable to those steeped in realism, All the Skies I Will Not See is actually quite feasible. If you look at this novella from the point of view that any person, in the last moments of life, may "write" a key part of their lives in their minds, then what happens in this book is acceptable.

And what a beautiful story it is! Through the protagonist, David Matthews, Petra March tells the sad tale of a young man who discovers he is gay in an unexpected way. After becoming close friends with Lily, who falls in love with him, he realizes that while he loves her as a friend, he doesn't respond to her sexually. But when he meets Lily's male friend, the artist, Ari, David feels drawn to him in every way. Ari captures the essence of David through his artwork, but when the two part, neither tells the other how they feel about each other.

What makes Petra March's book so delicious is her almost poetic descriptions, her ability to create an almost unearthly mood throughout the story, yet all the while depicting characters who are very real. All the Skies I Will Not See is classified as a Young Adult, but quite frankly, this is a story that will touch hearts of any age.
Forever Boy
Clockpunk Wizard Book 1
Lita Burke
2015 Finalist
51 Pages
Check current price
Fiction - Short Story/Novela
Reviewed by Jack Magnus for Readers' Favorite

Forever Boy is Book 1 of Lita Burke's Clockpunk Wizard steampunk fantasy series. Kadmeion is a newly trained wizard whose companion, Bright, is a Metal Man, a seventh son and of Elfin heritage. They've gone to witness a mandrake root being animated and freed. In this crude procedure, the dog handler uses a dog to pull the root out of the ground, thereby releasing a demon-animated homunculus. The demon usually kills the dog who freed it, but this time something different happens. The root runs past the dog and kills the handler instead. Kadmeion blames the pellar's faulty magic for this occurrence. When the pellar removes the rope from the dog's neck, the dog growls and bites him; then he runs away. Kadmeion and Bright return to their airship where the dog is waiting for them.

Lita Burke's steampunk fantasy short story, Forever Boy: Clockpunk Wizard, Book 1, is fabulous and filled with magical adventure. Kadmeion is a gentleman wizard, just setting out on his career, with Sir Bright at his side, and their partnership, though quite new, is a marvel to behold. I had some concerns when I began this book as the thought of dogs being murdered is too awful for this devoted companion of animals to imagine, but I was soon relieved when the handler met his just deserts. Go Fer's sudden assimilation of language made the story glow even more for me. Burke's characters are marvelous and beautifully developed, and I soon felt at ease in the world she's carefully constructed. I'm looking forward to reading the next installment in her Clockpunk Wizard series and finding out more about my new favorite steampunk adventurers. Forever Boy: Clockpunk Wizard, Book 1 is most highly recommended.
The Ice Cream Vendor's Song
Flash Fiction
Laura McHale Holland
2015 Honorable Mention
88 Pages
Check current price
Fiction - Short Story/Novela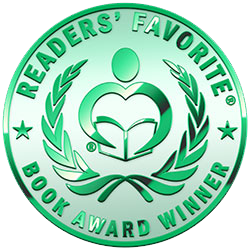 Reviewed by Brenda Casto for Readers' Favorite

"The Ice Cream Vendor's Song" is a collection of forty-six mini stories that became totally addicting for me; I really couldn't stop reading after just one story. Although the stories are totally unrelated, one story led to another because I was curious to see who I might meet or where I might go next in the telling of these stories! Sometimes the characters seem perfectly normal, at other times they do not. While I found some of the stories as really funny, a few were touchingly sad. Each one is like unwrapping a gift because you are never sure what you might find inside each story. These are a few of my favorites:
'Still There': A woman's son is tired of his mother's lack of motivation to move out of her chair, so he decides to take the cat and move out. When he slams the door on the way out a card falls into his mother's lap and is still there two weeks later. What's going on? The twist the author provides grabbed me, and was totally unexpected. 'She Could Decide': Aggie and her husband Bill had plans to take a trip after he has routine surgery which winds up being anything but routine leaving Aggie to decide the outcome! 'Her Love Returns': An odd relationship between a fifteen year old girl and a python. This one was really strange and more than a little creepy!

These are mini fiction stories, rich in detail, filled with nuggets of insight, and characters whose stories just jump off the page. I found myself pondering the plights of some characters and shaking my head and wondering about the stories of others. A book that you will zoom through, but then find yourself rereading just to make sure you didn't miss anything.
Dragon Dodgers
Wounds in the Sky Prequels: Book 1
V. R. Cardoso
2015 Bronze Medal
98 Pages
Check current price
Fiction - Short Story/Novela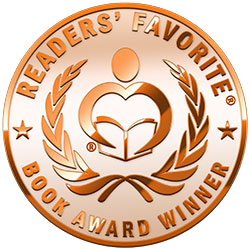 Reviewed by Lit Amri for Readers' Favorite

The surface is ruled by dragons, so people have to live in caves. Dragon Dodgers is the name of a group of Runners that carry messages across the surface for money. Led by Captain Targon, the Dragon Dodgers have been Surface Running for many years. Targon's dream is to be filthy rich, and he believes he has found the job that will make it happen. Tired and yet to be paid, Targon's Runners, however, are losing their patience.

Readers are introduced to a young Watcher named Enrig. The Watchers guard over a group of farmers who are brave enough to gather food from the surface during harvest season, before the dragons notice them. Yet Enrig's true intention is to be a Runner; being a Watcher is just a stepping stone. Dragon Dodgers (Wounds in the Sky Prequels: Book 1) by V.R. Cardoso has an excellent premise that grabbed my attention instantaneously. With deft prose and flawless narration, it was easy for me to immerse myself in the story.

I easily gravitated toward the characters; Enrig, Targon, and Anweh, just to name a few. Sick of dwelling in caves, Enrig longs to be on the surface, despite the danger. Targon, on the other hand, is struggling with his Runners, and keeping the vital details about the lucrative job from the Company makes it worse. The twist at the end is brilliant; I absolutely look forward to the next installment in the series. On the whole, fantasy fans should not overlook Dragon Dodgers; it will surprise you.
Home Again
Book 1--The Endless Love Series
Kathleen Shoop
2015 Silver Medal
96 Pages
Check current price
Fiction - Short Story/Novela
Reviewed by Bil Howard for Readers' Favorite

Turmoil turns to comfort as April Harrington escapes what many believe is an idyllic life and returns to the summer home of her childhood in Home Again. Kathleen Shoop brings to life a swirl of emotions after April leaves her would-be husband at the altar of a New York high society wedding and returns to the shores of Albemarle Sound in North Carolina. Finding the old home in disrepair, she considers how the grief over the recent loss of her brother, Andrew, in Vietnam has left her family in ruins. Also in ruins is Hale, her brother's childhood friend who holds a deep secret from the final moments of Andrews's life which still haunts him. As Hale sees April in a completely new light, he is drawn to her from something deep inside, though he tries to turn away and run from her as his guilt continues to eat at him. April is longing for the deep safety and comfort that Hale has always provided for her, but is struggling to get through to him. Will she be able to break through before he has to return to Vietnam when his leave is up?

Kathleen Shoop has painted a masterpiece of emotions and turmoil intertwined with the longing for simplicity in Home Again. The depth of conflict that both characters experience as they fight their distinct battles forms a dichotomy as their inner battles threaten to both tear them apart and draw them together. Their shattered lives and the disrepair of the house serve as parallel metaphors for the damages caused by neglect and the slow process of healing and repair. Profound, emotional and heart-warming, Home Again will draw you back to your own comfortable place and your own simpler time.
Riding the Dog
Sybil Rosen
2015 Gold Medal
148 Pages
Check current price
Fiction - Short Story/Novela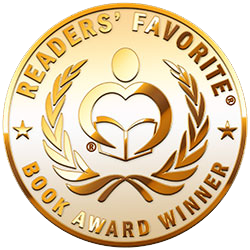 Reviewed by Jack Magnus for Readers' Favorite

Riding the Dog is a short story collection written by Sybil Rosen. The title refers to the Greyhound Bus Lines which is, for many people, the means by which they travel across the country. In one story, the dog is how mothers, sisters, girlfriends and wives visit their imprisoned loved ones. In another, a somewhat naive woman travels to Nashville to attend a beauty school. A widow, whose plans to drive to her school reunion in a rented Cadillac convertible are shattered, mounts the steps of the bus with fear and a bit of confusion as to the strangers she'll be travelling with. Throughout the stories, there's a common theme of strangers travelling together, spending hours with elbows and legs sometimes touching and occasionally a sleeping head nestling on a neighbor's shoulder.

Sybil Rosen's short story collection, Riding the Dog, is a lyrical tribute to the people who travel by bus. Each story carries within its theme the varying emotions, hopes and dreams of the passengers, but by far the most striking thing found is the kindness of strangers and the need for some sort of human bonding that goes on within the cramped confines of the bus. The bus drivers sometimes seem almost godlike in their announcements and authoritarian deliberations, though there are a few tales where the driver seems to know and care for each of the souls within his bus. Rosen's prose commands attention. Her characters are finely drawn with all their quirks and oddities, and the reader can't help but get involved in their tale, no matter how short and fleeting. There's romance in the chance for a new start and nostalgia in the trips that head home, but mostly there is kindness, and it's a marvelous thing indeed. Riding the Dog is an accomplished and compelling work that is most highly recommended.
Wrath
Prequel to Tredan's Bane
Lita Burke
2014 Honorable Mention
17 Pages
Check current price
Fiction - Short Story/Novela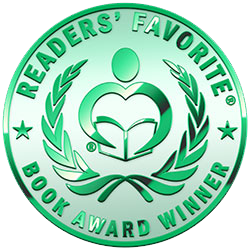 Reviewed by Jack Magnus for Readers' Favorite

Wrath, Prequel to Tredan's Bane is a fantasy short story written by Lita Burke. Tredan is a former Enchanter who runs a magical charms shop with his wife, Lanith. He has just received a new supply of charms, along with a warning from the Merchants' Guild that one charm reeks of Church magical essence, something that, as a Magic and Merchant guild member, Tredan can't sell. As Tredan unwraps what he believes to be a Pleasure Charm, he's dismayed to find an Enforcer's Compulsion Charm in his hands. Its message is dire: give up the forbidden journal Tredan wrote when he was an Enchanter. Tredan knows a visit from the Enforcer is due any minute now and feverishly tries to figure out a way to warn his wife of their problem and tell her not to return to the shop. His Divine had enspelled Tredan to forbid him revealing anything about that journal, so Lanith is unaware of its existence and of the danger they are in.

Lita Burke's short story is a beautifully crafted and exciting magical fantasy. I was amazed by how quickly I was drawn into the story. Burke brings a magical world to life with a deft and economic use of words and imagery that is really quite remarkable. It felt like I was watching Tredan carefully unwrapping the charms and fighting for his life against the Enforcer. Wrath, Prequel to Tredan's Bane, is an excellent stand-alone short story, but it has cast quite a spell on this reader, and I'm planning on reading Tredan's Bane to find out what happens next.
Chewed Confessions
Cheryl Kirwan
2014 Bronze Medal
178 Pages
Check current price
Fiction - Short Story/Novela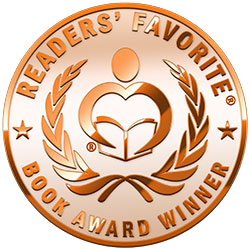 Reviewed by Katelyn Hensel for Readers' Favorite

In Chewed Confessions by Cheryl Kirwan, we follow several pieces of gum as they get chewed, and learn all about the people who chomp on them. The pieces of gum are personified into thinking, breathing, and reflecting "people" and can converse with each other about their day after they have been spat out and tossed away. Each piece has its own story, as does the person who chewed it. While the people might not wish to confess their deepest, innermost thoughts to others, there isn't much they can hide from something quite literally right inside their own mouths.

I did not expect such interesting short stories to come from something as cute as the idea of what flavor gum they chewed. Told with a rather skeptical perspective, with some notes of warmth and the strength of human compassion, this story was as reflective of normal life as the evening news, perhaps more so because we get to see inside a character's head without bias, from an outside perspective - their gum. From the narcissistic online dater to the troubled construction company owner, we get to see clear flashes of these peoples' lives, thoughts, and days and it offered a unique glimpse into the human condition.

Cheryl Kirwan exhibits an in-depth knowledge about people's minds and habits that is, at times, very frightening! She knows what people do, how they do it, and why, and it made for a very entertaining piece because of this. Chewed Confessions is chick lit of another kind. It isn't fluffy and light; it's real and meaningful!
Contact Author -