The Darkness
A Short Tale of Uncommon Daring & Ultimate Defiance
Justine Avery
2016 Bronze Medal
36 Pages
Check current price
Fiction - Short Story/Novela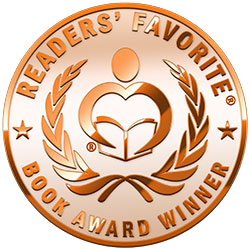 Everyone's afraid of the dark. Now, there's a reason to be.

Lux and his younger brother Lunam enjoy the full freedom of the simple life and all the childhood adventures offered by growing up in a small village in a picturesque glen. Life is tranquil, peaceful, and just about perfect—except for one formidable fact...

Every day is followed by night. And, with the night, comes the DARKNESS.

Slowly shrouding the valley and relentlessly seeping into every nook and cranny on its nightly rampage, the darkness returns to feast on its victims. No man, woman, child, animal—or even, insect—is safe. The darkness consumes all; the darkness's hunger is never satisfied.

When the sun falls from the sky, the villagers, young and old, must take to arms, guarding their homes, loved ones, and livestock with every ray of light they can muster. Even young Lux and Lunam are well-soldiered in their responsibilities to safeguard themselves and their parents during the nightly vigil, the nightly fight to live to see another day.

It's always been this way—the truths and ritual passed down from generation to generation since ancient times. No one dares question why. Nothing can change the frightening fact of the lives of the villagers or emancipate them from their singular foe—nothing, except a child's imagination and a curiosity as immutable as the darkness's own appetite.

There's just one truth guiding every man, woman, and child to strive to see another day: "Darkness Comes but Once a Night."


---
♦ First Place Award for Fantasy Fiction (CIPA EVVY Book Awards) ♦ Gold Medal for Best Short Story (Literary Classics Book Awards) ♦ Award for Fairy Tale & Folklore Fiction (CIPA EVVY Book Awards) ♦ Bronze Award for Fiction Short Story (Readers' Favorite International Book Awards) ♦ Bronze Award for Short Story Fiction (eLit Book Awards) ♦ Excellence Award for YA Sci-Fi & Horror (New Apple Summer E-Book Awards) ♦ Literary Classics Seal of Approval ♦ B.R.A.G. Medallion Award ♦
---
Enjoy the Read...

If you delight in fantasy, adventure, otherworldly supernatural mysteries, brotherly love, the power of imagination and one boy's determination, the fight against the dying of the light, the triumph of good over evil, and one village's tale of being afraid of the dark, you'll relish reading The Darkness.
The End
A Novelette of Haunting Omens & Harrowing Discovery
Justine Avery
2016 Silver Medal
88 Pages
Check current price
Fiction - Short Story/Novela
It's impossible but it's on-screen. He's captured—on camera—the scene of his own death.

One weekday to the next, Trevor quietly fulfills his roles as loving husband and father-to-be, trusted best friend, and dependable employee. He's chosen normality, routine, simplicity, even predictability: everything he never had as a child. And he prefers it that way.

And then comes Saturday.

The weekends are Trevor's alone. On the weekends, Trevor is king.

Charging into the beckoning canyonlands of southern Utah, Trevor seeks out true challenge without hesitation, dares the ever-changing terrain to test his finest skill, and defies death itself as he pushes his mind and body to the max.

He is the Weekend Warrior. Master of his machine. Trevor is a freeride mountain biker, and when he rides, the earth is at his command.

Of course, he has to capture it all on camera. Trevor never rides without his helmet-mounted GoPro, recording the real-time video of his every triumph and technical maneuver.

But this Saturday, the camera captures so much more. When Trevor presses the play button, eager to relive the thrilling moments of his impressive, recent ride, the scene that plays out before him on the television screen ends in an unexpected way. The footage is more than captivating; it's horrifying.

They say that, in this age of advanced technology, if it wasn't filmed, it never happened. But what if it hasn't happened—yet—and it's already on film?

He has only two options: succumb to his fate the footage foretells or fight—to the death if need be—for his very own life.


---
♦ Medalist Award for Psychological Suspense (New Apple Summer E-Book Awards) ♦ Bronze Award for Best Short Story (Feathered Quill Book Awards) ♦ First Place Ebook Award (Reviewers Choice Literary Awards) ♦ Silver Award for Short Story Fiction (Readers' Favorite International Book Awards) ♦ B.R.A.G. Medallion ♦
---
Enjoy the Read...

If you delight in death foretold, outdoor adventure stories, mountain biking, cycling, and extreme sports adventure, and elements of your well-loved techno thriller, outdoor thriller, thriller wonder stories, and psychological thrillers best sellers, you'll relish reading The End.
All the Skies I Will Not See
A Novella (A Touch of Cinnamon Book 2)
Petra March
2016 Gold Medal
35 Pages
Check current price
Fiction - Short Story/Novela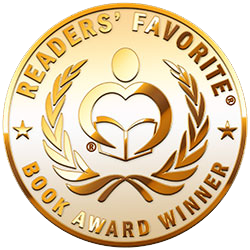 Award Winning eBook, and Library Journal SELF-e Selection

It takes 7 seconds to crash.
It takes 3 seconds to fall in love.
It takes an infinite moment to let go.

David Medwin's life is fading away, and all he can think about is what it means to be alive.

An intense story about life, death and, most of all, love.

(Ages 17+)

2016 Readers' Favorite International Book Awards Gold Medal Winner: Fiction - Short Story
2016 Pacific Book Awards Winner: Best Short Story
The Wishing Shelf Independent Book Awards Finalist (2015)
Shelf Unbound Notable Top 100 Book (2015)
Literary Classics Seal of Approval (August 20, 2015)
Pinnacle Book Achievement Award (Summer 2015): Best Novella
Forever Boy
Clockpunk Wizard Book 1
Lita Burke
2015 Finalist
51 Pages
Check current price
Fiction - Short Story/Novela
Life is dirty, difficult, and all too short for the dogs digging up the deadly mandrake roots that wizards animate with minor demons. A pup named Go Fer has an odd magical talent. He does not die from the fatal screams of newly-unearthed mandrakes. Go Fer's master, a prideful minor magician, sees Go Fer's talent as a fluke saving him the cost of replacing dogs killed by the mandrakes' cries.

One morning, a young Wizard Kadmeion and his half-elf assistant Bright watch Go Fer at work. This mandrake extraction goes horribly wrong, and Go Fer runs away during the hubbub. After seeking out the wizard, the dog's life is not the same. In fact, Kadmeion discovers Go Fer is no longer a dog.

An exciting life as the wizard's familiar awaits Go Fer. Bright built clever clockwork men who pilot Kadmeion's wonderful airship. Go Fer would have a new name, a new boy appearance, and he would fly with his new master between islands that float above the sea.

But Magic Guild law makes the mandrake harvester Go Fer's master, and Kadmeion will not go against the guild. Go Fer must return to the dog-murderer, lose his wondrous boy form, and dig mandrake roots until he dies. Which will be the very next time, unless the clever clockwork man and the kindly wizard can get him out of this fatal mess.
The Ice Cream Vendor's Song
Flash Fiction
Laura McHale Holland
2015 Honorable Mention
88 Pages
Check current price
Fiction - Short Story/Novela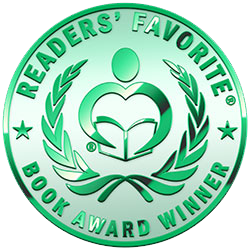 Arresting and original, The Ice Cream Vendor's Song introduces a new side of Laura McHale Holland, whose memoir, Reversible Skirt, won a silver medal in the 2011 Readers Favorite book awards. In this richly nuanced collection of very short fiction, the author tilts the everyday and spins characters in unexpected directions. From an online purchase that takes over a woman's life to a plain box that brings a tired clerk a magical gift, from a spurned woman hiding in her ex-husband's closet to a doting wife coaxing her ailing husband to eat, The Ice Cream Vendor's Song reveals worlds familiar yet strange, haunting yet tender, all rendered with emotional clarity and exquisite prose. The Ice Cream Vendor's Song, Laura McHale Holland's most recent collection of mystical flash fiction, seduces with a voice more compelling than the mythical siren's call. But this is an enticement that you don't want to resist. Holland's superbly imaginative prose probes a deeper understanding of the human condition and touches tender, guarded places in our hearts. – Nancy Pogue LaTurner, author of Voluntary Nomads Laura McHale Holland's stories are elegant, eeriely haunting and often beautiful. – Sunny Lockwood, author of Shades of Love This is a book for writers who want to see the craft at its best and for readers who want to be titillated and thoroughly amazed. I know I was. – Linda Loveland Reid, author of Touch of Magenta
Dragon Dodgers
Wounds in the Sky Prequels: Book 1
V. R. Cardoso
2015 Bronze Medal
80 Pages
Check current price
Fiction - Short Story/Novela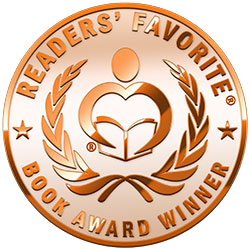 Dragons rule the land and mankind hides underground. Only a brave few dare to cross the great outdoors - Surface Runners.

Enrig of Saggad longs to leave his underground home, seeking adventure and freedom on the surface, far away from the caves of his youth and the reprimands of his addled mother. Joining the Watch seems promising, but what he really dreams of is becoming a Surface Runner, evading Dragons and running across the land for treasure and glory. It is a far-flung wish for one as young as he, until a chance encounter lands him in the lap of the Dragon Dodgers, a Company of Surface Runners on a very special mission. Will Enrig be allowed to join them? And if he is, will he find anything other than death?

Dragon Dodgers is a prequel novella in the critically acclaimed Wounds in the Sky series. Grab your copy now and join Enrig in an action-packed, fast-paced adventure that will keep you turning the pages until the very end.

"I was unable to put the book down." - Joan Richmond, Amazon reviewer
"I never, ever saw that ending coming. Never." - L.K. Evans, author of The Keepers of Arden
"Awesome dragon fighting book!" - Lanny Terrel Pruet Jr., Amazon reviewer
Home Again
Book 1--The Endless Love Series
Kathleen Shoop
2015 Silver Medal
96 Pages
Check current price
Fiction - Short Story/Novela
BOOK 2 **RETURN TO LOVE** IS NOW ALSO AVAILABLE!

HOME AGAIN is a novella set in 1969 on the shores of the Albemarle Sound. April Harrington has fond memories of summers at her family home, Bliss. After her fairytale wedding disintegrates, it becomes her refuge—the one place where she can attempt to pull the unraveling threads of her life back together. Unbeknownst to April, the stately house has been neglected in recent years. The once-sturdy roof is leaking in a few dozen places, and the wharf is rotting. Nothing is the same as she remembers. Nothing except for Hale, a Viet Nam pilot who is haunted by a dreadful secret, and who is also her brother's best friend, a brother killed in the conflict that is tearing the country apart.

In Hale's presence, April finds familiarity and solace. They share grief for a lost loved one, and from the comfort of Hale's arms, passion blooms. Yet, April's future is unresolved. Her wealthy, arrogant almost-bridegroom wants her back and the ghosts of Viet Nam are whispering to Hale. Can they find new love in an old treasured home, the kind of affection and trust that lasts forever?
Riding the Dog
Sybil Rosen
2015 Gold Medal
148 Pages
Check current price
Fiction - Short Story/Novela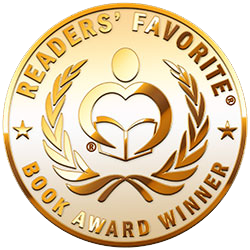 Winner of the Gold Medal for Fiction/Short Story
The 2015 Readers' Favorite International Book Award

Riding the Dog is a collection of nine short stories that all take place on a Greyhound bus!  Strangers collide in cramped spaces.  Secrets are told to nameless seatmates in the dark of the bus in the middle of the night.  A woman searches the country for her brother who has been missing since 9/11.  Despite his wariness, a bus driver falls in love with an exotic passenger.  Two strangers exchange trinkets, unaware of a past that connects them  Enter an invisible America on the desperate, resilient, funny and heartbreaking world of the bus.
Wrath
Prequel to Tredan's Bane
Lita Burke
2014 Honorable Mention
17 Pages
Check current price
Fiction - Short Story/Novela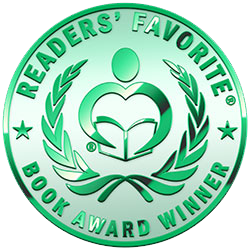 A charm hidden in a shipping box brings Tredan's disgraceful past to his door.

Retired Enchanter Tredan and his wife Lanith, magical curio merchants in the seaside town of Isor, have been model citizens for years. But Tredan has harbored a terrible secret. As the victim of a Church-induced spell, he created a journal with spells to enslave the Enchanters' magical essence to the Church.

Enchanters generate the essence powering everything in Tredan's world. The Church has long resented the Enchanters' exclusive control over essence. The head Church magician, His Divine, is determined to acquire Tredan's journal and take the Enchanters' power for his own.

With Lanith out on an errand for the morning, Tredan opens the box containing an Enforcer's compulsion charm. This Church magician will stop at nothing to collect Tredan's journal for His Divine. The ensnared Tredan must battle the Enforcer's superior magic and keep the journal safe. Tredan must also find a way, even if he must enlist the help of the dead, to warn an unsuspecting Lanith before she returns home and falls prey to His Divine's wrath.

(Short Story, 9 pages)
Chewed Confessions
Cheryl Kirwan
2014 Bronze Medal
178 Pages
Check current price
Fiction - Short Story/Novela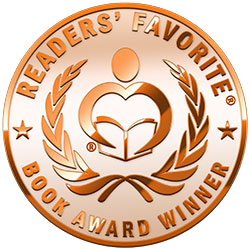 2013 Indie Excellence Book Award - FINALIST WINNER in Fiction Short Stories
2013 Global EBook Award – BRONZE MEDAL WINNER in Fiction Short Stories
What if each piece of discarded gum on the sidewalk, or stuck to a park bench or underneath an elegant dining table could tell the story of how it got there?
Chewed Confessions, is a series of thought-provoking linked short stories, using this inventive supposition to share a variety of human experiences, as related by the animated stick of gum that traveled with each person on a given day. From this intimate vantage, these humorous, heartfelt stories together explore a broad spectrum of everyday life, from affairs of the heart to matters of conscience. With rich insight and reflection, this original work of literature reveals the daily struggles we all face with doing the right thing. In this series of nine diverse short stories, each unique gum narrates the thoughts and actions of the characters once it enters his or her mouth. Each gum has its own flavor, and its own insightful understanding of the journey they are taking.
Grab your favorite piece of gum and enjoy…who knows, you may see your own life story with common threads to one of the stories in Chewed Confessions.
Contact Author -