Peripheral Conflict
Shawn Cobb
2012 Honorable Mention
Kindle Edition
Check current price
Fiction - Science Fiction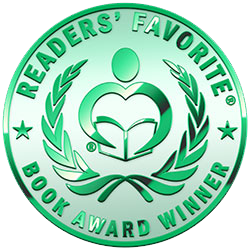 Reviewed By Anne Boling for Readers' Favorite

Xamorus had waited centuries for the return of Lord Vearios. At last he had returned and was dwelling in the body of Raven, Xamorus' dog. Vearios knew that this time he was up against a more advanced population of humans. Lumina had defeated Vearios before but this time he would be prepared. Suddenly the dark night sky was lit by a fireball from the sky. A massive beast, Torain, stepped out of the fire. But that wasn't the only creature stirring in the cold snow fields. A group of soldiers led by Xamorus surrounded Torain. James Dozier was suspicious of Xamorus. For some reason Dozier's grandfather left this acquaintance the family company and Xamorus was a very wealthy man but never spent money on himself. Something just didn't add up. The Earth was endangered; it was up to Dozier to save it. Will Earth ever survive and if it does will it ever be the same?

S.C. Cobb offers readers an action adventure tale that will keep them on the edge of their seats. In "Peripheral Conflict" Cobb sheds much needed light on the wastefulness of mankind. In this book humans are willing to give trees, water, and other natural resources for a new "toy." The characters of Torain and James Dozier are brilliantly developed. Xamorus shows misguided loyalties while Dozier shows the true state of mankind. The action begins on the first page and carries through at the same pace to the last page. The "Peripheral Conflict" is the first book in a new series. S.C. Cobb is a name to watch for in science fiction thrillers.
The Immune
Doc Lucky Meisenheimer
2012 Gold Medal
Kindle Edition
Check current price
Fiction - Science Fiction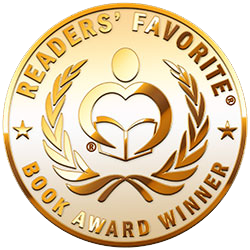 Reviewed By Anne Boling for Readers' Favorite

At last Dr. Joseph Sengele had been captured. He was the epitome of a mad scientist: he had created the airwars which was responsible for killing tens of millions of humans. An airwar looked similar to a Man O'War with its painful stinging tentacles, but this creature could float in the air and was much larger. Its sting paralyzed a human, and then its tentacles would lift the human into the air where it was consumed. When the airwar was attacked it reproduced millions of offspring. The world was in a panic. A world government was formed and it was proved to be as inefficient as can be expected and the citizens began losing their individual rights. However, there is hope. A few people were born genetically immune to the stings of the monsters. A mission rests on the shoulders of a single immune man. He and he alone has what it takes to end the crisis.

"The Immune" by Doc Lucky Meisenheimer is a fantastic read. The action begins on the first pages and doesn't end until the end. It would not surprise me at any time if something similar to this were to show up in the headlines, as in 1973 Herbert Boyer produced the first transgenic bacterial organism. Similar documentation continues throughout the years. Much of this book is un-politically correct and a bit cheeky. However, I was disturbed by the realism of the governmental actions and reactions. I saw truth in Meisenheimer's words. This is Meisenderimer's debut book. I am sure it will not be his last. He is a talented author able to create scenes that keep us on the edge of our seats and at the same time they will amuse and entertain us. Meisenderimer has set the bar high; I expect he can not only meet it but clear it next time.
Remnant
Roland Allnach
2012 Bronze Medal
Kindle Edition
Check current price
Fiction - Science Fiction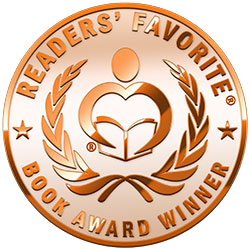 Reviewed By Lee Ashford for Readers' Favorite

"Remnant" consists of 3 stories, each of which could be titled "Remnant". The first, and the longest, story was 'All the Fallen Angels', a futuristic glimpse of a vacation resort planet, renowned for the innate sense of euphoria experienced by all who visit it. However, the permanent residents of the planet became overwhelmed and disenchanted with the constant euphoria, requiring the Navy to intercede and quell rebellion. The Colonel in charge went a bit overboard, and was convicted of war crimes. Given a choice between death or submitting to experimentation, he chose the latter, never guessing how brutal that would be. Therein lies the story, which alternates between the present time and various periods of flashbacks. The second story was 'Enemy, I Know You Not', which again involved military intervention to quell rebellions, but on many planets, as needed. After a particularly deadly intervention, new recruits were installed to replace the casualties. The entire platoon then entered into a computer simulated training battle - basically a very interactive video game - in which all the senses are involved; when a "sim" gets shot, the actual soldier feels the pain. If killed in the simulation, they merely wake up and remove the game-activating helmet. But a computer glitch traps the platoon in the game, and fatalities in the simulation result in actual deaths of the soldiers. Story three is 'Remnant' in which a global plague kills virtually the entire planet Earth, leaving only 1 in 50,000 to carry on as a remnant population. It focuses on one man who needed to come to terms with the loss of his family, while he, though unworthy, survived.

This entire book was very well-written. The characters were well-developed and seemed like real people. It would be very difficult to read this without feeling a great deal of empathy for the characters. You will smile when good things happen to them, and feel their anxiety when bad things happen. I cannot recommend this book strongly enough; reading it will be an exceptional experience.
7 Scorpions
Revolution
Mike Saxton
2012 Silver Medal
Kindle Edition
Check current price
Fiction - Science Fiction
Reviewed By Paul Johnson for Readers' Favorite

The immoral Zodiac set off a fire storm throughout the world, setting off bombs that leveled cities and killing millions. After a rather large setback, he is now even more determined to unleash his final solution upon the shattered remnants of humanity. With his mostly lobotomized minions, the Grand Army, he will stop at nothing to accomplish his objective of world domination. The only thing that stands in Zodiac's way are the rebels of Militia 28 led by Night Viper, a man highly trained with heightened strength, speed, fighting skills, and mental powers that make him a very worthy opponent for Zodiac. But, Militia 28 is very small in comparison to the multitudes of the Grand Army. How can they hope to defeat a seemingly invulnerable foe like Zodiac?

Apocalyptic action adventures come in all shapes and sizes. This is a big book and the reader gets quickly drawn into the story. From the opening pages the reader is assailed with action, death and destruction. As with many sequels, the story takes off right where the last one left off. This can be good, and bad. It is good because the action continues, but it can be bad if the characters are not quickly and fully reintroduced. I feel the author could have spent a little more time reintroducing the players. Also, a few paragraphs, possibly in a flashback format, would provide the reader, one that possibly hadn't read the first installment, with a little more understanding of the current situation. This in no way takes away from the quality of the story. Overall, "7 Scorpions: Revolution" is a well-written story that I really enjoyed.
Dark Pilgrim Rising
Book One of the Dark Pilgrim Series
R. Peter Ubtrent
2012 Finalist
Kindle Edition
Check current price
Fiction - Science Fiction
Reviewed By Stephanie Dagg for Readers' Favorite

"Dark Pilgrim Rising" by Ralph Buttner (R Peter Ubtrent) is a whole universe within a book. It is the first in the 'Dark Pilgrim' series, so there is of necessity a lot of scene-setting since this promises to be an epic science-fiction series. It is a complex rather than complicated novel with many subplots and layers, and calls for concentration. It is a story of survival. Ailanthus and Tethys, human friends currently on a savage penal colony, are bent on surviving in a place where few last more than five years. The Imperium, the presiding body, is also trying to survive, now that its Emperor has been assassinated. It faces uprisings from the Church of the Blessed Prophets and also from the Noble Houses, which had all previously been powerful rulers. To complicate matters further, an ancient enemy returns to the fray.

Any book that opens with the sentence 'The existence of earth is a myth' is one that needs reading! It quickly becomes engrossing. This is a dystopian novel of corruption, brutality and despair, but ultimately of hope. The cast of alien species, including the Dwad-Mehstiv, Kroor, Druzni, Drek and H'chalks, is an intricately created and plausible one. Through their unique eyes we are given a satirical view of the human race with its faults and foolishness. But good qualities shine at times in Ailanthus and his fellow convicts. Occasionally the characters' names are a little confusing in that there are many similar ones. There are also sadly more typos than you'd hope to see but this book is nonetheless an impressive achievement and one that is rewarding and fascinating to read.
The Clones of Langston
Carol Fullerton-Samsel
2011 Bronze Medal
Kindle Edition
Check current price
Fiction - Science Fiction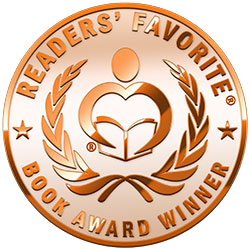 Reviewed By Anne Boling for Readers' Favorite

The Clones believe the Megasphere is an "ark" surrounded by water. If they try to leave, the water will flood the Megasphere drowning the residents. The Clones were created to do their assigned duties and not think for themselves. However, a few of the Clones were beginning to develop an imagination. They wondered what a tree would look like, or a flower. One engineer Clone found a small snake and hid it in his cubicle. Things began to change. A mouse, a parrot, or an elephant, the DNA was all stored there. It was forbidden to clone any animal or plant.

One Clone was sent to detainment, a dreaded place where no one ever returned. He discovered a world unlike he ever imagined: sunshine, grass, dogs, trees, a corridor with a yellow strip and a metal box with four wheels on the bottom and a wheel inside. Suddenly he wanted to share it with everyone.

The government denied the existence of the Clones and would destroy them rather than allow citizens to discover the deception.

In the author's words: "Clones, created and deserted by a corporation, form their own society. But as the facility housing them erodes, they begin to suspect that there's more to the world than they've been led to believe."

I hope I have piqued your interest without giving too much away. A few weeks ago I was at a book fair in the beautiful city of Little Rock, Arkansas. I wandered from author to author talking to each one, glancing through their books. One book kept jumping out at me: The Clones of Langston. The cover alone piqued my interest, but having the opportunity to discuss the book with the smiling author, Carol Fullerton-Samsel, made me more eager to read this book. I was thrilled when a few days later the book appeared on my desk for review.

As I mentioned the cover is wonderfully illustrated. I find it impossible to describe it and do justice to it: a blueish face that looks almost clear, obviously female and a hand holding test tubes. The print is a nice size on paper that is heavy enough to hold up and not so white that it glares. This book is 380 pages and I could have read another 380 pages without complaining. I did not want this book to end. I became so caught up in the plot and characters that I felt I was participating in the rescue. The characters are exquisitely developed. Camryn is a strong female lead. Dobie is a brilliant clone secretly in love with Camryn. Brian is not what he first appears. I loved the characters Freeman and Professor. I wasn't sure if I wanted Camryn's romantic interest to be Mark or Dobie.

I believe this is the first book in a new series. The plot moves along at a swift pace and builds to a crescendo ending. This book was written for Junior High youth but will also please adults. Carol, how long must I wait for Book II? Please hurry.
Vallar
Cindy Borgne
2011 Finalist
Kindle Edition
Check current price
Fiction - Science Fiction
Reviewed By Paul Johnson for Readers' Favorite

Ian Conners is a 16-year-old psychic working for Marscorp. From a young age he has been trained to use his ability to give the organization an advantage over other groups vying for control of Mars.

Ian's job is to use his visions to locate smaller organizations in order to plunder their valuables and incorporate their masses. In one of his visions he sees a young girl and decides he must learn more about her. Willing other visions of her, he has one disturbing image showing a horrible lost cause. After more visions, Ian begins to doubt his loyalties to a corrupt, dictatorial admiral controlling Marscorp.

No longer willing to be a pawn in the Admiral's dangerous game, Ian plans his escape to find and protect a girl he sees himself with in the future. His only hope is to join a new organization known as Vallar - an alliance of rebel organizations willing to fight for their survival against the ever powerful Marscorp.

Vallar is very well written in the best style of good science fiction. The characters are well developed and the dialogue is very good. After a somewhat slow start, the action began to build as the suspense and drama mounted. I would like to have seen a little more descriptive detail, particularly about the terrain and equipment used, as well as a little more about the corporations on Mars, their purpose, and the reasons why they could not return to Earth. However, these small details did not detract as I soon found myself drawn into the story. I found the protagonist to be a likable character and found myself eagerly waiting to see what would happen next. Overall, it is a good solid space opera.
7 Scorpions
Rebellion
Mike Saxton
2011 Gold Medal
Kindle Edition
Check current price
Fiction - Science Fiction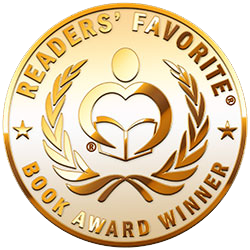 Reviewed By Paul Johnson for Readers' Favorite

A psychopath, now a dictator known only as Zodiac, has hatched a diabolical plan and in doing so has succeeded in reducing the world into chaos. By secretly planting flash bombs in every major city across the world and simultaneously detonating them, in the blink of an eye, civilization has ceased to exist. In the wake of the destruction, Zodiac unleashed the Seekers (mindless warrior drones with the ability to radiate an aura of intense fear) to complete the enslavement and extermination of humanity. A former vigilante, forced to become a government super-soldier, has emerged to lead a ragtag group of survivors in a fight to the death. Vincent Black, formerly known as Night Viper, has no desire to be a leader. However, someone must lead this unlikely group if any are to survive. In doing so he must also overcome his own demons from his past in order to help preserve the future of humanity.

Lovers of Apocalyptic action adventures will quickly be drawn into this story. From the opening pages, the author has left nothing out as the reader is assailed with action, death, and destruction. 7 Scorpions-Rebellion is a large book filled with memorable characters, particularly those simply wanting a chance to survive against those that are nothing more than pure evil. Overall, the book is well written, and the dialog is very good as well. Unfortunately for me, occasionally the plot would drag in parts, and I would wonder where the author was going. Toward the end it picked up again as the author brought the story to a satisfying conclusion and set the stage for the next installment of the series. I would be interested in seeing what's in store as these improbable heroes fight for their very existence. Very good.
Contact Author -