Ares
Nomad Series Book 1
K.A. Finn
2016 Silver Medal
537 Pages
Check current price
Fiction - Science Fiction
Reviewed by Rabia Tanveer for Readers' Favorite

Ares by K.A. Finn is the story of Gryffin, a cyborg who was left to die in the Outer Sector by the Foundation. Part of a failed experiment, Gryffin was a lost cause, but he survived. The human in him was almost dead, the machine in him was more alive than he ever was. For twenty years he survived only by taking up his machine side. However, his time is now. He will save his people from the cruel rule of the Foundation. Officer Terra Rush has been a loyal server of her community. The Foundation wants her to prepare the Sector for colonization. However, when Gryffin saved her life from an attack that might have killed her, she rethinks everything. The Foundation had lied to her, kept things secret from her, and it looks like there are more secrets that might need uncovering.

With Gryffin on the Foundation's hit list, there is not much they can do. However, Terra Rush does not know that Gryffin has honed his machine side. He is the "killing machine" that the Foundation has deemed him to be. But his human side is awakening. Terra has awakened the human in him and together they are going to stop all the bad in the community and save the people who deserved to be saved.

A great sci-fi that kept me entertained, this is a novel that makes you want to read more. The whole story, including Gryffin, is very cool. The story unfolds in the best possible manner and the characters are well developed. Terra is an amazing female protagonist. She is smart, confident and very courageous. She braved the challenges and resisted the change. It was a joy to read. Kudos to Finn for writing such a great novel.
Blood Tide
Aquarius Rising Book 2
Brian Burt
2016 Gold Medal
272 Pages
Check current price
Fiction - Science Fiction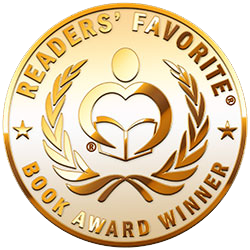 Reviewed by Tracy A. Fischer for Readers' Favorite

In a highly inventive second installment of the Aquarius Rising series, Blood Tide by Brian Burt certainly will not disappoint readers who have been anxiously waiting for a follow up on the excellent In the Tears of God. Follow the story of Megalops, an Aquarian - a human/dolphin hybrid. Earth has been decimated by climate change, but the reef cities found under the sea are thriving. Angry humans released a plague on the Aquarians, and Megalops' wife and daughter were affected and entombed in stone. Set on revenge, he releases the Vendetta plague on humankind, turning them into Aquarian corpses. Ocypode, an Aquarian and one of the group of both humans and Aquarians that had stopped the original Medusa plague, must direct his group once again to try to stop Megalops from an act that may be the end of them all. Will they be able to do it? You'll need to read the book to find out!

I so enjoyed Blood Tide. Author Brian Burt has done a stellar job in creating characters that his readers will be able to relate to, connect with, and care about. If that isn't a hallmark of a great author, I'm not sure what is. His world creation abilities are simply second to none, and that's saying a lot in the highly congested genre of science fiction. Any reader who enjoys science fiction, or simply an adventurous and exciting story of any type, should absolutely pick up Blood Tide. I highly recommend this book, and look forward to more from the talented author, Brian Burt, as soon as I possibly can!
The 9/11 Machine
Greg Enslen
2015 Finalist
364 Pages
Check current price
Fiction - Science Fiction
Reviewed by Lex Allen for Readers' Favorite

Dr. Don Ellis is a brilliant quantum physics scientist and widower. After losing his wife and child in the South Tower, he spends the next ten years building a time machine. His intent is apparent — to change the course of history and reanimate his family. That alone would be a fascinating story. Greg Enslen, however, takes that tale to an entirely new level in his Sci-Fi/Fantasy/Alternative History novel, The 9/11 Machine.

Although I was unable to connect with any of the primary characters, particularly Dr. Ellis, I was amazed and pleasantly surprised at the inventive characterizations of many well-known, actual personages. People such as G.W. Bush, Cheney, Gore, Clinton, et al. I realize, too, that not everyone will share my discomfort with Dr. Ellis. It's the story that really counts, anyway, and this one is a winner. I'm certain that a great deal of research went into this tale. I was beguiled by the manner in which Enslen introduced and treated the attempts to alter each of the several timelines. Future readers will certainly appreciate Enslen's deft hand in avoiding several of the emotional 'hotspots' connected to this historical tragedy. I'm talking about his avoidance of any of the several conspiracy theories and, at least in the case of Iraq, the fact that they didn't actually have WMDs. After all, this is a tale of alternative history, of time machines, and the effects — often disastrous — that changing a timeline can induce.

All critiques, every why-not-this or that, what-about-these questions, and prompts, are left in the dust of this fascinating and highly entertaining story. The 9/11 Machine is a great read for all fans of any of the genres I mentioned at the beginning of this review. I, for one, will be reading more of Greg Enslen's work.
The Death Maze
Richard Parnes
2015 Finalist
410 Pages
Check current price
Fiction - Science Fiction
Reviewed by Michelle Robertson for Readers' Favorite

Scientist Dan Adams accidentally falls into a portal he had no idea existed. While working on a project to develop a better energy source for mankind, he disrupted Apep, an entity from ancient Egypt, or Nubia, from 2,500 years ago and now has to pay the price. Will Dan be able to find his way out of the portal and back home? Will faith in God help him through it all, or will the power of his own mind, or both?

The Death Maze by Richard Parnes is an amazing science fiction novel introducing readers to an ancient Nubian or Egyptian entity, spirituality, and science. The character and plot building within are both creatively and skillfully developed. The author keeps readers on the edge of their seats throughout as the plot thickens, and more character qualities, personalities, and histories are revealed. Author Richard Parnes does an amazing job intertwining romantic scenes, spiritual statements, and scientific elements thought impossible that will leave readers with not a moment of down time.

The Death Maze is a book that will "rattle your brain", so to speak. Once you finally think you know what the main characters are going to do next, you are hit with a surprise. The author has a unique and entertaining way of introducing details of a character and scene into the book. Each chapter has a transition between both the character and the plot. Each character has flash back monologues throughout the chapter. With its very vivid and descriptive text, amazing story line and characters, The Death Maze is a book that will make your mind run wild with thoughts of parallel universes, different time dimensions, scientific theories, spiritual entities, and much more. I would recommend this book to all readers who like science fiction.
The Never Hero
Chronicles of Jonathan Tibbs
T. Ellery Hodges
2015 Honorable Mention
386 Pages
Check current price
Fiction - Science Fiction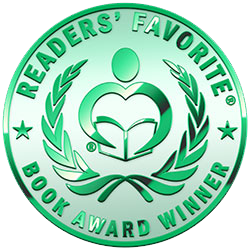 Reviewed by Cheryl Schopen for Readers' Favorite

In The Never Hero, the first book in the Chronicles of Jonathan Tibbs series by T. Ellery Hodges, Jonathan is attacked in his home and wakes up in his kitchen, his blood everywhere. Just when he thinks he can start moving past this seemingly random attack, a vicious creature is seen killing many people in the streets not far from his home. This unknown being is screaming for a challenger, but Jonathan is the only one who can understand it. After that night, Jonathan's life changes more than he ever expected. Being called to defend mankind in a war that no one will remember or know about will prove to have many obstacles that Jonathan may not be prepared to face.

The title and the concept of this book really intrigued me, and I just had to read it. The idea of an ordinary man forced to defend the existence of mankind without anyone ever knowing about his sacrifice just sounded like an amazing story, and it really was. I couldn't put the book down. I really admired Jonathan throughout the book. Even though he was a regular guy with a regular life, he had these values and morals that made him capable of becoming this hero that the world didn't know it needed. In my mind, he makes the perfect protagonist, and he made me want to root for him, no matter what. I also enjoyed Jonathan's roommates/friends. If this was a superhero story, they would be his sidekicks. They stuck by him even when they thought he was losing it. The friendships Jonathan had with these people made the story for me. While the story could have been a little more fast-paced at some points, T. Ellery Hodges' The Never Hero was an entertaining, suspenseful, unpredictable read that surely did not disappoint.
Doorway To Your Dreams
John P. Goetz
2015 Honorable Mention
602 Pages
Check current price
Fiction - Science Fiction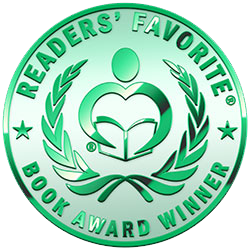 Reviewed by Jack Magnus for Readers' Favorite

Doorway To Your Dreams is a psychological thriller written by John P. Goetz. Although everyone in Vietnam refers to him as Spooncake, Tim McAllister is all-too-aware of the McAllister family background and the strange inheritance that passes from father to son. Everything changed dramatically on that day when he found his father dying from a self-inflicted bullet. Suddenly Tim could hear people's thoughts, and the constant noise was likely to have driven him as insane, as it had driven his father, except for the fact that his grandfather had come to his aid. He knew what the young boy was going through and realized that Tim would be lost if he allowed his fear and anger to take control. Tim's grandfather became the father he had never really had, and he showed Tim that it was possible to shut out the noise and take control. Now a helicopter pilot in Vietnam, Tim's R&R is spent by the Mekong River in the company of the camp's mascot, Dinner. His gunner, Hammond, opted to go to Saigon and enjoy a leave's revelry, but a drunken and foolhardy decision finds him in prison, and he's compelled to accept the treacherous offer made by a strangely scarred man with albino coloring and black eyes.

John P. Goetz's psychological thriller, Doorway To Your Dreams, is a fast-paced and enthralling story that starts out in the jungles of Vietnam. Tim McAllister and his nemesis, Oban DeCarlo, are, oddly enough, related by blood and both come from dysfunctional families. The dynamic between the two of them makes this thriller crackle with tension and irony as the damaged DeCarlo seeks to make his cousin as tormented and broken as he himself is. DeCarlo is macabre and sinister, though somehow less so than his government cohorts on Plum Island who are working with him to make Spooncake into the perfect dream warrior. Linda Fisher, a gambler whose telepathic skills have earned her the attention of the bosses in Vegas as well as that of DeCarlo, is also abducted and used in DeCarlo's program: Operation Traumland. Doorway to Your Dreams is well-written, and it reads like a dream. The Vietnam sequences are poignant and compelling, though ironically less chilling than the goings-on in that insignificant building on Plum Island. This complex and harrowing thriller is thought-provoking and, ultimately, very entertaining. Doorway to Your Dreams is highly recommended.
I Will Breathe
Regina Puckett
2015 Bronze Medal
169 Pages
Check current price
Fiction - Science Fiction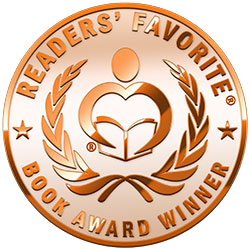 Reviewed by Emily-Jane Hills Orford for Readers' Favorite

Have you ever wondered what the world would be like in eight hundred years time? Have you wondered what humanity would be like after an Armageddon or apocalyptic disaster? Would the human race even exist? And what in what manner would those surviving humans thrive?

Liberty has never had to wonder about these things. She was born into a world struggling for survival eight hundred years after such a great war that destroyed all of civilization. She was adopted by a trader who flew to various isolated outcrops of humanity, trading goods as a means of survival. Only now her adopted father has passed away, leaving Liberty alone in the world to continue operating his airship. Liberty isn't left alone for long. She is soon partnered with a robot named Boy, who invites another trader on board the airship: Mender and his robot, Robbie. They team up and do some trading together, venturing into the dangerous territory of the mountain men who are cannibals. That's when a dirty young boy sneaks on board and, after a good scrubbing, reveals himself to be none other than Liberty's brother, Justice, whom she never knew existed. Through Justice, Liberty learns about her past. Through Boy, who has stored in his memory the history of the planet, she learns about the past. But through Mender, she learns what her future and the future of humanity really can be and one doesn't need to know all the details of the past in order to survive and thrive.

In I Will Breathe, Regina Puckett has written a story that reveals a futuristic look at life on a planet ravaged by war. As the main character, Liberty, struggles to survive and continue with the trading life that she learned from her adopted father, the possibility of a civilized human race once again existing evolves. The entire story makes you really think about 'what if?'. And it makes the reader hopeful that all will not be lost in the future. An interesting read.
Beyond Cloud Nine
Beyond Saga Book 1
Greg Spry
2015 Silver Medal
400 Pages
Check current price
Fiction - Science Fiction
Reviewed by Lit Amri for Readers' Favorite

Lieutenant Brooke Davis is an ace star pilot whose dream is to be selected as the first human to fly faster than light through UN's Project Luminosity. When humanity's fate seems to be threatened by separatists and aliens, Brooke is about to discover a twisted conspiracy that involves the highest level of earth's own government. Beyond Cloud Nine is the first book of an intriguing sci-fi adventure - Beyond Saga by Greg Spry.

The futuristic technologies are sound and highly plausible. Spry's world-building is excellent. I'm particularly impressed with Bob, Brooke's matrix, and having a robot like Papero to do house chores would be a godsend. The action and fight scenes are exciting as well as easily imaginable; visually, the space fights would look amazing. The characters' development, especially Brooke, a strong female protagonist with her own personal demons, are solid and well-written. On the other hand, I'm ambivalent about her twin sister, the spunky journalist, Marie.

The story reads more like a sci-fi drama in terms of pace. On the whole, I enjoyed it and was able to immerse myself in the story and relate with the characters. That said, I gravitated more toward the sci-fi adventure, the relationship between Brooke and her twin sister, as well as the conspiracy plot compared to some romantic aspects that Spry included - which fortunately for me didn't affect the other elements. I look forward to continuing this series which would focus on Brooke's niece, Maya, in the next installment.
Free Dive
C. F. Waller
2015 Gold Medal
334 Pages
Check current price
Fiction - Science Fiction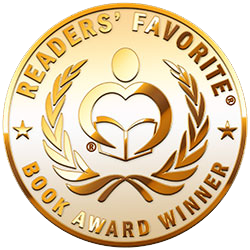 Reviewed by Jack Magnus for Readers' Favorite

Free Dive is a science fiction/adventure novel written by C.F. Waller. Dexter Knight is an engineer who's gotten into a lucrative retrieval business with his friends, Cam and Lydia. Dexter and Cam pooled their talents into designing SDs, compact titanium robotic devices that can withstand water pressures and are capable of learning and interacting with each other. The three of them have been using the SDs to collect memorabilia from the wreck of the Titanic, but a customer's ill-advised use of a Titanic teapot at a luncheon, however, has gotten the three of them some unwanted attention, and they find themselves accepting an employment offer that would have been deadly to refuse. Their assignment is to get their SDs down into Challenger Deep in the Mariana Trench.

C.F. Waller's science fiction thriller, Free Dive, is fast-paced, well-plotted and exciting. Dexter, Cam and Lydia are marvelous characters whose synergistic partnership is inspirational. I particularly enjoyed learning about the SDs and the tech that Cam and Dexter use to create these remarkable and sentient devices, and reading about the interaction they have with Lydia's trained dolphins. The Mariana Trench is the perfect setting for this terrestrial science fiction story as the inaccessibility of its depths remain a tantalizing mystery. Free Dive is a thinking man's thriller that combines science, maritime exploration and adventure. As I was reading it, I was reminded of the excitement I felt reading some of Cussler's early Dirk Pitt stories. I had a grand time reading Free Dive. It's easily one of the best science-based adventure thrillers I've read in some time and it's most highly recommended.
Earth's Ultimate Conflict
A Gray Guardian Series
Kathy Porter
2015 Gold Medal
404 Pages
Check current price
Fiction - Science Fiction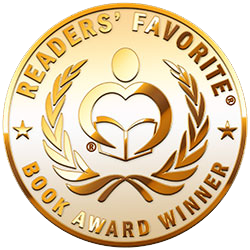 Reviewed by Carol Coetzee for Readers' Favorite

Kathy Porter's debut series, Earth's Ultimate Conflict, introduces us to the existence of alien life forms from other solar systems. The greenhouse effect, of which we are all well aware, is causing extreme climatic changes and seismic activity. Humans are becoming ill and weak. Humanity's worst nightmare is coming true! The planet is stricken by natural disasters; thousand of people become ill; Earth's crust shakes with seismic activity and the swirling currents in the atmosphere reach hurricane force. Humans are weak and lethargic, struggling to survive in this shattered, confusing, and downright frightening new world.

Survival is a daily struggle. UFOs are invading, people are being abducted. Confusion and fear reign supreme. Stories and accounts of aliens and abductees, which we have all heard and read, have been carefully researched and used to weave an intricate and complex tale of intergalactic intrigue, and the inability of Earth to protect itself from extremely advanced alien civilizations, some good, some bad. How would we know their real intentions if an alien race approached us with offers to help? What would you do? An alien species, the Grays, offer to protect humans from the toxic environment. The Grays, however, may have an ulterior motive. The Guardians, another alien species, believe so and tell a different story. Who is to be believed? The Grays are an extremely advanced race and the Guardians have a struggle on their hands if they wish to convince the human race of their pure motives.

Kathy Porter's book, Earth's Ultimate Conflict, is the first in what promises to be an interesting series. In the first part of the book, it seems confusing as there were many characters to introduce and it is difficult to keep track. Don't give up! It is worth reading and trying to memorize the introductory section where all the characters and worlds are listed and described. The book settles and becomes hard to put down! Humor, romance, intrigue, suspense, fear, and confusion abound within the humans and this makes for a scintillating read! A great idea, a novel approach, and some interesting theories.
Contact Author -