Reader
Daughter of Time: Book 1
Erec Stebbins
2013 Honorable Mention
312 Pages
Check current price
Fiction - Science Fiction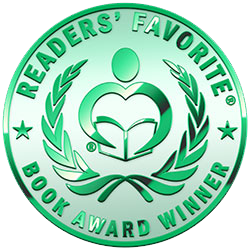 From the future, a final plea. Out of the past, a last hope.
A young girl, born to die in freakish disregard. A doomed world, enslaved to forces unseen. A final hope beyond imagining. Become a Reader, because in the end, the most unbelievable step in the adventure - 
will be your own
. 

"Unique and altogether profound, reminiscent of Bradbury, haunting, thought-provoking and surprisingly philosophical" -San Francisco Book Reviews
"A gripping science-fiction epic that will propel readers toward wonder" 
-ForeWord Reviews
"An original take on various sci-fi motifs that meditates on themes of love and humanity. Stebbins does an exceptional job. A richly detailed, compelling story about the power of love." -Kirkus Reviews
Peripheral Conflict
Shawn Cobb
2012 Honorable Mention
414 Pages
Check current price
Fiction - Science Fiction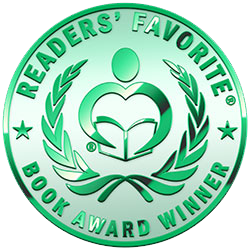 The Immune
Doc Lucky Meisenheimer
2012 Gold Medal
342 Pages
Check current price
Fiction - Science Fiction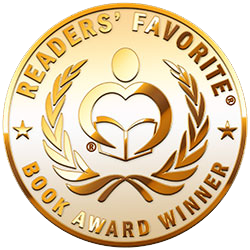 A biological crisis of epic proportions threatens the world. Genetically manufactured creatures, called airwars, attack and kill at random. Despite having captured and sequestered the airwar's creator, a hastily formed world government appears to be more effective in consolidating power than in managing the crisis. Hope emerges when a navy admiral discovers there are individuals born genetically immune to the deadly stings of the creatures. As the "immunes" struggle to protect humanity, they bemoan escalating governmental control. There is, however, one key immune with the intelligence and leadership to look beyond the crisis. As the government unfolds its secret plans to end the crisis, the future of humanity may well rest on his shoulders.
Remnant
Roland Allnach
2012 Bronze Medal
216 Pages
Check current price
Fiction - Science Fiction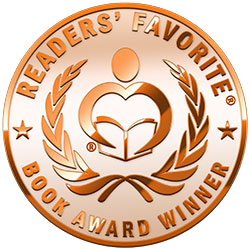 'Finalist', Science Fiction, 2011 National Indie Excellence Awards
.
Bronze Medalist, Science Fiction, 2012 Readers Favorite Book of the Year AwardsAward Winner-Finalist, Science Fiction, 2012 USA Best Book Awards
Bronze Medal, Short Stories, Feathered Quill Book Awards
From the back cover:
"When all that's left is broken, which piece do you pick up first?" So the question stands, and seeks fulfillment- a path reaching from the shores of a doomed paradise, through an illusory reality, and ending in a devastated future. "Remnant", a collection of three novellas, is both the sum of these tales and the element that binds them together.

"Remnant" consists of three stories within the speculative/science fiction genres. The stories are linked in theme by characters seeking self-truth, redemption, and their moral center.  The three novellas, in order of appearance in the anthology, are: "All the Fallen Angels," in which a convicted war criminal attempts to make peace with his past; "Enemy, I Know You Not," in which a military officer that was captured and tortured tries to find his loyalty in an abyss of suspected betrayals; and "Remnant," in which the survivor of a global pandemic is confronted with the prospect of making peace with his memories when other survivors attempt to bring him back from self-imposed isolation.
7 Scorpions
Revolution
Mike Saxton
2012 Silver Medal
532 Pages
Check current price
Fiction - Science Fiction
The war against the Grand Army raged for over a year and a half. Despite their valiant efforts, the rebels of Militia 28 are losing. With dwindling supplies and eroding hope, they have one last chance. The recent discovery of a weapon long thought lost rekindles their ambitions of eventual victory. If only they can get to it before Night Viper's past comes back to destroy them. With his massive Ziggurat almost complete, the dictator Zodiac is poised to unleash his "final solution" upon the shattered remnants of humanity. The pawns are maneuvered into place and secrets will be revealed that will change the face of the rebellion forever. Who is Zodiac? What was the purpose of Project Scorpion? Most important, will the war ever end? 7 Scorpions: Revolution is the sequel to the award winning 7 Scorpions: Rebellion. Praise for 7 Scorpions: Rebellion "The characters are multi-layered and completely believable. The plot is frighteningly realistic. You'll find yourself believing this could actually happen. I did." - Norma Beishir, Bestselling Author of Angels at Midnight and A Time for Legends "'7 Scorpions Rebellion' is a fine pick and very highly recommended for science fiction fans." – Midwest Book Review "The story is a balls-to-walls roller-coaster with a few weird twists thrown in for good measure . . . If your science fiction tends to the Independence Day-Mad Max part of the spectrum, this is going to be a fun trip. The next two books should be a great read." - Sacramento Book Review "Plenty of action and characters that are real enough for us to have genuine concern for them." – Marty Shaw, Reader Views
Dark Pilgrim Rising
Book One of the Dark Pilgrim Series
R. Peter Ubtrent
2012 Finalist
593 Pages
Check current price
Fiction - Science Fiction
7,680 years ago, humanity was imprisoned for over 2,500 years by the shape-shifting Dwad-Mehstiv. The Noble Houses arose out of the ashes of the Wars of Conquest, The Church of the Blessed Prophets arose out of the Wars of Religious Independence from the Drek, and the Imperium arose to bind the Houses and The Church. When the Emperor of the Imperium is assassinated, chaos descends on the human community and The Church of the Blessed Prophets begins the brutal road back to its former commanding position while an enemy long forgotten over the eons returns to exact revenge. This is the world into which Ailanthus and Tethys find themselves, imprisoned in one of the most fearsome penal colonies in the Imperium. With the chance to finally escape at hand, the two men and their friends begin to understand that their roles are far larger than they ever thought possible.
7 Scorpions
Rebellion
Mike Saxton
2011 Gold Medal
450 Pages
Check current price
Fiction - Science Fiction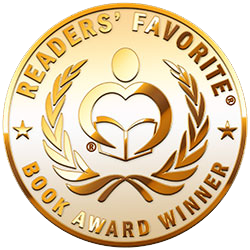 On May 7th, the mysterious dictator known only as the Zodiac unleashed an event called the Flash Storm, destroying every major city and military base across the world in one moment. No one saw it coming. There was no warning. There was no terrorist chatter. Hundreds of millions perished almost instantly. Humanity across the globe was plunged into chaos. In the days that followed, the enigmatic and frightening Seekers marched on the remnants of humanity, systematically enslaving or destroying everyone in their path.
All attempts to stand up to Zodiac's Grand Army failed. His Seekers, who radiate a mysterious aura that induces intense fear were virtually unbeatable.  It seemed as though the prophecies of the End of Days were coming to pass until the day came that a glimmer of hope arose in the form of an exile who had been part of a super soldier experiment. It is up to this man, Vincent Black, to rally a resistance to free humanity from the grips of oblivion, if he can let go of his past.
The first book of the 7 Scorpions Trilogy has earned recognition in 5 literary contests:
2010 Readers' Choice Awards: Honorable Mention for Science Fiction
2011 International Book Awards: Finalist
2011 Indie Excellence Awards: Finalist
2011 Pinnacle Book Award Winner
2011 Readers Favorite Gold Award Winner
The Clones of Langston
Carol Fullerton-Samsel
2011 Bronze Medal
392 Pages
Check current price
Fiction - Science Fiction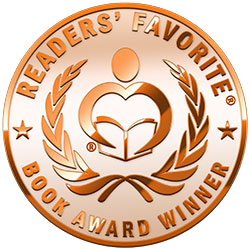 Clones, created and discarded by a corporation, form their own society. As the facility housing them erodes, they begin to suspect that there's more to the world than they've been led to believe. A Readers Favorite award winner.
Vallar
Cindy Borgne
2011 Finalist
380 Pages
Check current price
Fiction - Science Fiction
Ian Connors happens to be the secret weapon of a powerful military faction bent on conquering all humans who have colonized Mars. His job is to use his psychic ability to uncover secrets or hidden bases of other factions. Ian not only uncovers a valuable hidden mine through his visions, but also Kayla, a woman he sees himself with in the future. The only problem is she's on the other side and fighting to save her people.
Ian discovers the death and destruction his visions can bring when in the wrong hands. He realizes he has no choice but to escape his faction, but the admiral is not about to give up his prized psychic. Deep down, Ian longs to be with Kayla. He's inexperienced in a corrupt world. His only edge - visions of the future. 
ABOUT
: Seer of Mars is a dystopian story set on Mars with a psychic twist and a touch of romance. Written for those who love adventure and suspense in a world where people struggle to survive.
Contact Author -