Tribe of Daughters
Kate L. Mary
2019 Bronze Medal
437 Pages
Check current price
Fiction - Science Fiction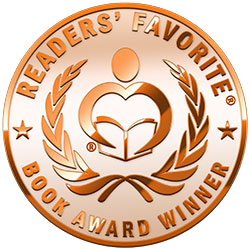 Reviewed by Viga Boland for Readers' Favorite

We're all familiar with the adage "It's a man's world". But what happens when it's a woman's world? That's the world Jameson and several other men find themselves dragged into by a group of Amazonian women warriors, members of a 70-year-old mountain village ruled, if necessary, by deadly female force. Men, like male worker bees, are useful only for cleaning out animal pens and having sex on demand with females ready to bear children. Male offspring from such couplings, called "yieldlings," are dismissed when barely weaned to the male section of the village to grow up not knowing their parents. Female children are prized, taught survival skills and become the village's hunters, guardians and rulers. Naturally, Jameson's thoughts are on escape from word go, but when he witnesses what happens to those who attempt to do so, he decides to bide his time. What follows once Jameson is selected to wed and bed Wilderness, daughter of the tribe's female leader, messes up his plans, which didn't include falling in love with Wilderness. Over time, both Wilderness and Jameson find themselves questioning what they've believed for years as they learn what love really is from each other and, to Wilderness's surprise, from her parents. Forget about Tribe of Daughters being science fiction: above all else, it's a beautiful love story between a man and a woman, and between human beings and nature.

Never have I read a book like Tribe of Daughters by Kate L. Mary. Everything about this science fiction novel -- the possibilities, the plot, the characters, the physical, mental, sexual and cultural concepts, and the writing style fired my imagination and compelled me to keep reading page after page until the book was finished. An electrifying read, and that's saying something from a person who isn't all that into dystopian science fiction. There is so much more I could say about Tribe of Daughters but doing so would spoil readers' enjoyment of this marvellous story. I want those who read this review to experience the book for themselves. Tribe of Daughters is unique! Mary's writing style is straightforward, uses plenty of dialogue, and has superb, but not overly long descriptions to capture the almost ethereal atmosphere of the settings. Characters are well developed and believable. Best of all, the story is so emotionally moving as well as intellectually stimulating. Tribe of Daughters would be mesmerizing on the big screen. I'm a "forever fan" of her writing!
Chasing Shadows
K.N. Salustro
2019 Silver Medal
259 Pages
Check current price
Fiction - Science Fiction
Reviewed by Caitlin Lyle Farley for Readers' Favorite

The Shadow is one of the most infamous bounty hunters in the Star Federation and near the top of the Federation's Alpha Class criminal list. Little is known about the mysterious hunter but when all the signs point to the Shadow's involvement in the murder of Star Federation Captain Coleman on Earth, the young and talented Commander Lance Ashburn rallies his troops for a mission to hunt the bounty hunter down while the trail is still fresh. As Lance and the crew of the Argonaught class starship, Argonaught IV, pursue their target, the last thing they expect is for the small ship to contact them with a warning or to fend off an attack by the Seventh Sun, a group of Neo-Andromedans—the most feared and loathed military faction in Star Federation space.

Chasing Shadows, the first novel of the Star Hunters series, is an exciting and fast-moving space opera with intriguing world-building. Salustro introduces a wide range of unique alien species through a variety of individual secondary characters and richly imagines planets and galaxies beyond our own. One of the most notable species in this novel is the winged big cats called arkin that several characters keep as companion animals. Lissa's desperation and Lance's determination create convincing motivations as all parties find themselves bound by the threat of a common enemy. The viewpoint characters are also relatable and Salustro's lively prose conveys their individual narratives in an engrossing manner. Chasing Shadows is a riveting debut novel and a must for sci-fi fans.
The Immortal Gene
Jonas Saul
2019 Silver Medal
Kindle Edition
Check current price
Fiction - Science Fiction
Reviewed by Lex Allen for Readers' Favorite

Jake Wood is a tough homicide detective with a partner who has been his best friend since middle school. He's a few weeks away from marrying the love of his life when a friend calls for help from South America. Jake drops everything to go to his aid, but ends up injured, in a coma, in a South American hospital. He awakens after eighteen months to discover his fiancée has married and is pregnant with another man's baby, his job is gone and his partner has been transferred to another city.

There are good reasons for Jonas Saul's best-selling author brand, and The Immortal Gene provides all the proof anyone could need. What starts out as a straightforward crime/serial killer thriller, becomes a sci-fi, horror thriller that will please fans of all the above-mentioned genres. There is much to impress in this story. Saul writes with an authoritative knowledge of biology, the many facets of zoology, criminal justice, and plain ol' writing skills. As outlandish as the primary plot becomes, Saul makes it real with deft use of in-depth knowledge of the subjects involved, and writing technical know-how. From characterization to dialog to plotting and sub-plots, he displays expertise.

I'm a fan of authors who don't pussyfoot around graphic events (violence, sex, et al.) and instead write it like a movie... visual and realistic. Jonas Saul gets an A+ for verisimilitude. The Immortal Gene is the first book in a series and, as such, has a cliffhanger ending, but it's not a debilitating fall and sets up book two perfectly. This is my first Jonas Saul book, but it won't be my last.
Falcon's Call
Mike Waller
2019 Gold Medal
446 Pages
Check current price
Fiction - Science Fiction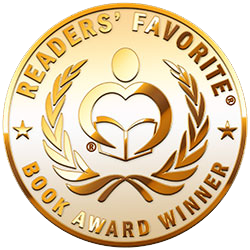 Reviewed by Anthony Elmore for Readers' Favorite

Falcon's Call, written by Mike Waller, is a nail-biting, fantastical science fiction thriller that puts you on the edge of your seat. Joseph Falcon, a retired naval officer and now the captain of a freighter spaceship named "Butterball," was exploring an asteroid belt deep in the solar system when he was called back to a space station named Kepler. Once he got back, he got the shock of his life. A UFO had been sighted not too far from where he had been exploring, and his new objective was to find out if the space ship was derelict, or if it still had living inhabitants on board. With his new history-changing objective, will Joe Falcon and his crew of what the world usually called "misfits" have what it takes to embark on the most important mission in the history of mankind? Or will they fail and miss out on this once in a lifetime anomaly?

Falcon's Call by Mike Waller was a very deep, mind-boggling, but very exciting book. I thoroughly enjoyed reading this story. It had many twists and turns, making it very hard to put down. The characters were well defined, and each played an important part in making the story come alive. I thoroughly enjoyed the story. With its fascinating different aspects, it had a way of keeping you on your toes. The science fiction Star Wars meets ET theme made this an awesome read. From murder to mayhem, this book has it all! Because Falcon's Call has some violence and graphic scenes, I would suggest that only a more mature audience read this book.
Quantum Heights
Book one of the Dead Path Chronicles
Richard A. Valicek
2018 Finalist
324 Pages
Check current price
Fiction - Science Fiction
Reviewed by Arya Fomonyuy for Readers' Favorite

Quantum Heights by Richard A. Valicek is Book One in the Dead Path Chronicles, a story that will appeal immensely to fans of M.R. Mathias. The story begins with great action and the reader is seduced by the beauty of the language. The conflict is also introduced very early in the story. The introductory message is a powerful announcement that prepares the reader for a great adventure. The Elysian city of Alamptria receives a threatening message when the bodies of two agents are delivered to the king, dead. Now, the best two warriors are sent on a mission to investigate the crime and they get entangled in a plot that is deadlier than they could ever have imagined. They will have to fight their way through an army of vampires, encounter sly and deceitful characters, and meet with many dangers. Can they survive this mission and bring protection to their people?

I just became a fan of Richard A. Valicek because of his great writing style. The prose is neat and the descriptions are captivating. The plot moves very fast and it is animated by a powerful conflict. The author has carefully imagined the plot to have the reader turning the page. There are many twists and surprising turns and readers will enjoy the way characters unfold throughout the story. The characters are well-developed and readers can easily relate to them. There is a lot of action, yes, heart pounding action, that also makes the read a compelling one. Quantum Heights: Book One of the Dead Path Chronicles is one of the best fantasy stories I have read since this year began and I will be looking forward to the next books in the series. It is a great opening for a compelling series.

Soul Mirrors
Wiley Haydon
2018 Honorable Mention
384 Pages
Check current price
Fiction - Science Fiction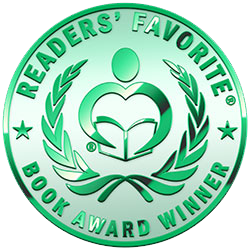 Reviewed by Scott Cahan for Readers' Favorite

Soul Mirrors by Wiley Haydon is a well-crafted psychological exploration of a fictional ability called "reflecting", and the effects it has on twins who are born with the ability. Thomas and Ashley are the first known twins to have the rare power of being able to look into a person's eyes and receive their whole life in an instant. Every memory that person has is instantly dumped into their own mind. The ability is a blessing and a curse. The government has gotten involved and uses the "Mirrors", as they are called, to solve murders. Soul Mirrors delves into the lives of these two young people and we're shown in vivid detail how the twins are affected; the good, the bad, and the ugly.

The story line in Soul Mirrors moves slowly and meticulously, trading action scenes for in-depth conversations between the characters. In the hands of many authors, a book like this could get bogged down. But author Wiley Haydon has proven to be a master at weaving an intricate plot through character interaction and clever dialogue. The pacing never suffers as we're carried along with ease, hanging on every sentence, following our characters on a roller coaster of emotions. He's painted a picture that is so detailed in its description of how Ashley and Thomas are living with their power that, to me, it felt like the ability to reflect another person could almost be a real thing. Soul Mirrors is extremely well-written, completely original, and gripping from start to finish.

Disruption
Singularity's Children, Book 2
Toby Weston
2018 Honorable Mention
260 Pages
Check current price
Fiction - Science Fiction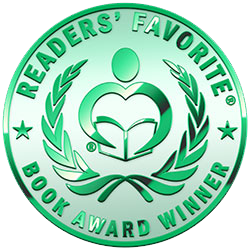 Reviewed by Divine Zape for Readers' Favorite

Disruption is Book 2 in the Singularity's Children series by Toby Weston, a futuristic story with an exciting setting, a world in perpetual conflict involving different classes of humans, AI, Buddhist commandos, and even a disgruntled dolphin. The world is run by well-calculated and intelligent, computer-driven propaganda that is designed to keep the poor in their poverty while increasing the wealth and power of those who have it. A king works on building a Utopia called Atlantis and strong woman's life is in grave danger while an embittered dolphin, two banished hackers and an ex-soldier are in a race to save her. There is just so much action involving memorable characters that readers will find it hard to put this book down, even for a bit.

The narrative is ingeniously done and Toby Weston shows a great gift for character and plot. The story is set in an alternate world that shares similarities with ours, but it is a world facing numerous catastrophes and scientific challenges. There is a marked advancement in technology and lack of humanity in the leaders who rely too much on their technology and not on human values. Keith is one of my favorite characters and Stella. They are well-developed characters faced with impossible choices. The writing is both insightful and highly descriptive and the author conjures up images that will have powerful effects on readers. Conflict handling is impeccable and it combines with the exquisite prose to enhance the plot and make for an enjoyable reading experience. Disruption is exciting and absorbing, a gripping tale that is eminently readable.
The First Conception
Rise of Eris
Nesly Clerge
2018 Bronze Medal
328 Pages
Check current price
Fiction - Science Fiction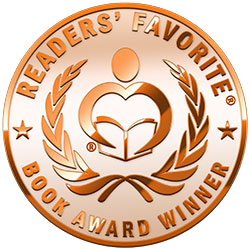 Reviewed by Viga Boland for Readers' Favorite

If you've read any of Nesly Clerge's other books…there are five of them, including a trilogy…you know what to expect from The First Conception: Rise of Eris when it comes to riveting, compelling characters, single-minded motivation, a plot that keeps you forever in suspense, and twists you won't see coming. That's the magic and skill of Nesly Clerge's writing. In The First Conception: Rise of Eris, Clerge takes on those men who have an ingrained sense of entitlement when it comes to women i.e. men have the absolute right to women's bodies, who think they don't need to ask permission. These men abuse, rape, molest and, in their wake, leave women forever scarred, frightened, suffering from PTSD and unable to tell others what happened to them.

One such woman is Katherine Eris, raped by her stepfather and others, and who, as a child, watched her mother being abused by one man after another. Katherine grows up determined to change the way men treat women. More than that, she is determined to make them suffer as she, her mother and so many others did. With her brilliant mind and medical skills, working in secrecy with hundreds of others like her, she works to pull off the impossible: finding a way for men to give birth while women remain childless for years, meaning ultimately the possible extinction of people on earth! Is she insane? Does this group of motivated women achieve their goal? What is the result? And what is the real story behind Katherine Eris? You have to read to the very end of the book to find the answer to that last question. It's the twist you never see coming.

The current statistics on sexual abuse of girls and women are unforgivable. No wonder the #MeToo movement has caught on like wildfire and none too soon. Victims of abuse who support that movement will relate to so much of the thinking behind what Katherine Eris and her colleagues hope to achieve and why. Most likely, you won't be able to put down The First Conception: Rise of Eris. I most certainly couldn't. Another 5-star brilliant novel from Nesly Clerge. Read it!
Mercury in Retrograde
Merethe Walther
2018 Silver Medal
447 Pages
Check current price
Fiction - Science Fiction
Reviewed by Deepak Menon for Readers' Favorite

Mercury in Retrograde by Merethe Walther is a futuristic science fiction thriller that keeps the reader on tenterhooks throughout its nail biting action. The book begins with the main protagonist, Aralyn, who has just served out her prison sentence on Tartarys, the most horrific prison in the galaxy, docking her spaceship at a remote dock on a desolate trading planet, Lyria V, somewhere in the vastness of space. As she walks to the entry gate, Caden Madigan, who had been a fellow runner of banned goods with her as well as her ex-boyfriend, accosts her with a complement of custom agents and guards. Caden is wearing the insignia of a 'Spector' of the Universal Decisions Assembly, UDA, the feared secret police entrusted with the responsibility of apprehending 'Runners' who smuggled goods between planets across the galaxy. She is searched and some minor drugs are found in her pocket, but she escapes imprisonment due to a technicality. Though Caden tries to convince her that he had no hand in her imprisonment, she is full of bitterness and rejects his overtures. Later, after restoring her relationship with Caden, Aralyn goes to meet her mentor and idol Kragg, a blind old man who was a genius in making guns. She had promised him before her imprisonment to smuggle a package, and before leaving smuggling forever, she just had to keep her promise, one that lands her back in Tartarys.

Merethe Walther shows amazing skills in writing and in her descriptions of the living hell that is Tartarys, and the ordeal faced by our heroine. To avoid spoilers is difficult here because I am tempted to put in at least a line for the numerous subsequent events that follow across the galaxy. There are many other great original protagonists, both good and evil, like Eladia Galven, described as a bitch from Helios; Kita Shinkai whose life she saves; the vindictive Proctor Madigan; the hacker Riordan and more. Suffice it to say that the tale covers many unique scenarios, many spectacular action-packed events, heroism, a wide canvas of human frailty and resourcefulness to make it a book to remember for any reader. There is some sex – nothing explicit. The flow is steady and continuous with each event merging seamlessly with the next. This is a well written book though the ending is open ended, probably leaving a window to a sequel which I am sure will be well received.

Gravity
The Alex Cave Series - Book 4
James M. Corkill
2017 Bronze Medal
397 Pages
Check current price
Fiction - Science Fiction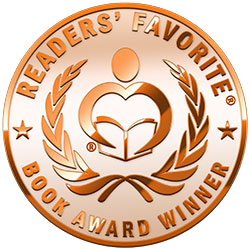 Reviewed by Ruffina Oserio for Readers' Favorite

Gravity by James M. Corkill is the fourth installment in the Alex Cave Series, a throbbing sci-fi with a gripping plot. Geophysicist Alex Cave has just been informed by the Director of the Nordic Volcanological Center about an unusual volcanic occurrence in Iceland, where huge blobs of molten rock float out of an ancient glacier. With his friend Okana, Alex sets out on an investigation that uncovers a 180-million-year-old alien artifact, but it is stolen by Janice Sloan, who demands $2 million in exchange. Things get even more complicated when Sloan abducts Alex's girlfriend and her ten-year-old daughter as part of her ploy. But something worse is happening — an emerald asteroid is on course to collide with the earth, and there are only six days left until the impact.

A lot is happening in this sci-fi novel that features blackmail and kidnapping, as well as a man's desperate race to save the earth and those he loves. Alex is a well-developed character, a man facing multiple conflicts at the same time. Readers will love the characters in this book and the author's writing voice — strong and clear. Although I have not read the previous books in this serious, I was able to connect with the story and the characters without any need for much backstory, thanks to the author's gift for intelligently weaving elements from his previous book into the new one, without distracting the reader. The plot is fast-paced and it has many surprises for the reader. One has to read on, eager to know what will happen to the ancient artifact and if the asteroid will collide with the earth. Gravity by James M. Corkill reads wonderfully and I loved the originality in plot and characters.

Contact Author -