CassaStorm
Alex J. Cavanaugh
2016 Bronze Medal
268 Pages
Check current price
Fiction - Science Fiction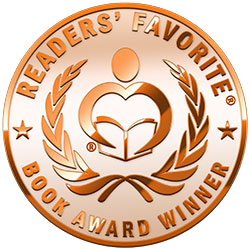 A storm gathers across the galaxy… Commanding the Cassan base on Tgren, Byron thought he'd put the days of battle behind him. As a galaxy-wide war encroaches upon the desert planet, Byron's ideal life is threatened and he's caught between the Tgrens and the Cassans. After enemy ships attack the desert planet, Byron discovers another battle within his own family. The declaration of war between all ten races triggers nightmares in his son, threatening to destroy the boy's mind. Meanwhile the ancient alien ship is transmitting a code that might signal the end of all life in the galaxy. And the mysterious probe that almost destroyed Tgren twenty years ago could return. As his world begins to crumble, Byron suspects a connection. The storm is about to break, and Byron is caught in the middle…
Ares
Nomad Series Book 1
K.A. Finn
2016 Silver Medal
537 Pages
Check current price
Fiction - Science Fiction
2016 Readers' Favorite Science Fiction Silver Medal Winner & 2015 New Apple Science Fiction Gold Medal Winner
He wasn't expected to survive. No one else did, and for twenty years, he has managed to stay off their radar. Until now. Until her.
Gryffin was the sole survivor of The Foundation's experimental project to transform human children into hybrid cyborgs - half human, half machine. The program failed and he was sent on a one way trip into The Outer Sector where he was left for dead. He has survived for twenty years by suppressing his human emotions and embracing his machine side.
Officer Terra Rush believes in her duty to the Foundation. The Sector needs to be prepared for colonization, and nothing can stop her from doing her job...except him. When Gryffin saves her from an attack, Terra uncovers a terrible secret. The Foundation has been lying to her...and maybe they still are.
They have labelled Gryffin a killing machine, yet he acts more human than many of The Foundation's leaders. He has awakened intense feelings in Terra that throw her loyalties into question, and even though he pushes her away, she is determined to find out the truth about the cyborg program.
Gryffin refuses to be a mindless soldier, yet escaping The Foundation's control and stopping the colonization of his home will require Terra's help. Can Gryffin overcome the machine inside and trust her? Or will getting in touch with his human emotions destroy him once and for all?
Available formats:
Ebook
Audio (narrated by Keith Michaelson)
Paperback
˃˃˃ 5 stars - a great sci-fi that kept me entertained - Readers' Favorite
A great sci-fi that kept me entertained, this is a novel that makes you want to read more. The story unfolds in the best possible manner and the characters are well developed. It was a joy to read. Kudos to K.A. Finn for writing such a great novel.
Scroll up and grab your copy now!
Blood Tide
Aquarius Rising Book 2
Brian Burt
2016 Gold Medal
274 Pages
Check current price
Fiction - Science Fiction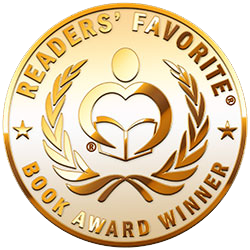 Megalops is an Aquarian, a human-dolphin hybrid who lives in one of the many reef-cities that thrive beneath the waves on an Earth ravaged by climate change. Some of the Humans who cling to the barren lands blame Aquarius for their plight and unleashed the Medusa Plague that entombed Megalops's wife and daughter in stone. Tormented by that loss, Megalops dedicates everything to avenging his murdered family, no matter what the cost. He unleashes a Vendetta Virus as cruel and lethal as the Medusa Plague, a bio-weapon that transforms living Humans into Aquarian corpses.  Ocypode -- one of the heroes who stopped the Medusa Plague -- and his band of Human and Aquarian allies battle desperate odds to prevent Megalops from committing an act of genocide that will escalate into global conflict, dragging the Earth's other humanoid species into the chaos. War demands sacrifice. If Mother Earth and Mother Ocean wage war against each other, will anyone survive?
Winner of the 2016 Readers' Favorite Gold Medal award for Science Fiction.
The Death Maze
Richard Parnes
2015 Finalist
410 Pages
Check current price
Fiction - Science Fiction
What could surviving over two millennia do to a monster that first lived in ancient Egypt, then called Nubia? The 2500-hundred-year-old monster named Apep lives in the sixth dimension. Unaware that an interdimensional portal exists, award-winning scientist Dan Adams falls into the sixth dimension while developing an energy efficient device and must now find a way back through the portal. He is trapped in The Death Maze devised by Apep. The two women in Dan's life vie not only for his love, but to bring him back, while Dan's close friend, the chief of police, vows to keep the story out of the headlines. Does faith have anything to do with science? Can man survive without both? The answer lies in The Death Maze, the first in a series focusing on a parallel dimension where God and man are interconnected for all eternity. "Richard Parnes, in his first published novel, has created a chilling, eerie story that keeps you engrossed from the first page to the last. At the risk of a SPOILER, the
The 9/11 Machine
Greg Enslen
2015 Finalist
364 Pages
Check current price
Fiction - Science Fiction
Dr. Donald Ellis lost everything on 9/11. He lost his wife and daughter in the south tower of the World Trade Center. But while others grieved, or plotted revenge, Dr. Ellis threw himself into a long-dormant research project. He traded his lab at the University of New York for an ugly riverfront warehouse in Brooklyn. What is he working on? And why does he spend every free moment at the warehouse standing by the river, staring across the water at Ground Zero? Because Dr. Ellis has a plan: he's going to make 9/11 "unhappen."
The Never Hero
Chronicles of Jonathan Tibbs
T. Ellery Hodges
2015 Honorable Mention
386 Pages
Check current price
Fiction - Science Fiction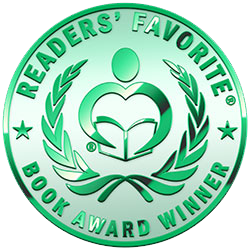 At the gates between worlds. 
In a war outside of time. 
He fights for us.

They tell me heroes are the first to volunteer.

But I was drafted. 

An Alien, Heyer, did this to me. 

I asked him once why I had to do all the fighting while he watched from the shadows. 

He said he couldn't be replaced. But I could be. 

My name is Jonathan Tibbs. I'm the one standing between Earth and the Enemy. 
They tell me every hero's story follows a path. If I'm going to save the world, I have to find a different one. 

"Only trust a man with power when he is wise enough not to want it." 
The Never Hero is the first installment in The Chronicles of Jonathan Tibbs -- a mind-bending, genre crossing, multiple award winning, action-adventure trilogy.
_____________________________________________

*The Chronicles of Jonathan Tibbs has sold over 50,000 copies worldwide and garnered over 5000 5-Star Reviews on Amazon, Audible, and Goodreads.
"Thought provoking, action packed, psychological and smart."
~Amazon Reviewer, Sam G | ★ ★ ★ ★ ★
"I have a feeling I will be mulling over the philosophical ideas presented in this book for a very long time. Interesting, thought provoking, inspiring. Write faster, we need more books that pull on heart strings and keep the reader totally involved."
~Amazon Reviewer, Laura Lee | ★ ★ ★ ★ ★
"I put this book on my shelf with: The Codex Alera series by Jim butcher, Ready Player One by Ernest Cline, and The Bobiverse series by Dennis E. Taylor with a twist of Marvel comic book heroes thrown in. I would buy it for you if I could." ~Audible Reviewer  | ★ ★ ★ ★ ★
"The Never Hero is a book I wish I hadn't read -- so I could read it for the first time. Hodges has crafted a superb story about a hero who isn't. But he is. Even though he isn't. He has created a literary landscape equal to to the task; a story that comes upon you slowly, then grabs you by the throat and refuses to let go. I can highly recommend both this title and author. If you enjoy scifi, this will thrill you. If you enjoy being surprised, this will catch you completely off guard. I was upset it was over. I want more!"
~Amazon Reviewer, Joe | ★ ★ ★ ★ ★
"Say Joss Whedon's Buffy The Vampire Slayer got together with Christopher Nolan's Inception and made a baby. Then, M. Night Shyamalan's Unbreakable got together with Orson Scott Card's Ender's Game and made a baby. Then those two babies grew up, eloped and had a love child, who they put up for adoption, and was raised by the surrogate parent's of Sylvester Stallone's Rocky and the Wachowski Brother's Matrix, but had a crazy Uncle they all called The Karate Kid... Then you might get something as awesome as The Never Hero."
~Amazon Reviewer, Scott Baker | ★ ★ ★ ★ ★
Get your copy and start reading today!
Doorway To Your Dreams
John P. Goetz
2015 Honorable Mention
602 Pages
Check current price
Fiction - Science Fiction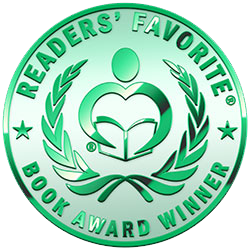 "A thriller with a touch of the supernatural and a rock-solid pace." Kirkus Reviews.


"Never set him free, Tim. Never let him gain control. You'll be lost forever." Those were the last words that flashed in helicopter pilot, Tim "Spooncake" McAllister 's mind before he lost consciousness in the jungles of Vietnam.

Now he lies floating in a sensory deprivation tank located on Plum Island off the coast of New York.

Wires connect his brain to a computer outside of the tank and signal his sub-conscious to transform into a human weapon of mass destruction.

Tim is now an unwitting cog in the wheels of Operation Traumland, the brainchild of Oban DeCarlo, a scientist whose dream is to create an army of remote killing machines, men whose subconscious has been hijacked.

Can anything save him?
I Will Breathe
Regina Puckett
2015 Bronze Medal
169 Pages
Check current price
Fiction - Science Fiction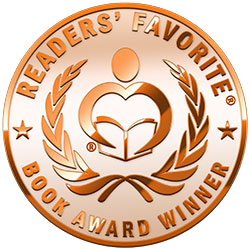 I Will Breathe is a 2017 Literary Classic's Finalist, 2016 New Apple Awards' winner in the YA Science Fiction category, 2015 Science Fiction Finalist in the IAN Book of the Year Awards, and a 2015 Readers' Favorite winner in the YA Science Fiction category. It has also received the Children's Literary Classic Seal of Approval.

A Steampunk/Cyberpunk/Post-Apocalyptic Adventure With a Twist.

The year is 2836. It has been eight hundred years since The Great War. There are small groups of people scattered in isolated pockets around the world, but most are too suspicious of each other for any intimacy. If they don't stop hiding, and learn to help each other, there won't be anyone left on earth.

Liberty has grown up in this post-apocalyptic world. Her home is an airship built by her adopted father. Since his death, each day is just another day trying to survive in a hostile environment. That is until her father's dying friend asks if she'll take custody of a small, child-like robot.

The last thing Liberty needs is another responsibility. Surprisingly, once the endearing robot is aboard Airus, she discovers there is more to life than just living, and loving someone can be as easy as breathing.
Reviewed By Emily-Jane Hills Orford for Readers' Favorite
"Have you ever wondered what the world would be like in eight hundred years time? Have you wondered what humanity would be like after an Armageddon or apocalyptic disaster? Would the human race even exist? And what in what manner would those surviving humans thrive?

In I Will Breathe, Regina Puckett has written a story that reveals a futuristic look at life on a planet ravaged by war. As the main character, Liberty, struggles to survive and continue with the trading life that she learned from her adopted father, the possibility of a civilized human race once again existing evolves. The entire story makes you really think about 'what if?'. And it makes the reader hopeful that all will not be lost in the future. An interesting read."

Beyond Cloud Nine
Beyond Saga Book 1
Greg Spry
2015 Silver Medal
352 Pages
Check current price
Fiction - Science Fiction
Brooke was flying high until abruptly halted by a mysterious crime
Ace fighter pilot, Brooke Davis, is speeding through Jupiter's orbit, dreaming of becoming the first human to fly faster than light. Instead she is drawn into a criminal conspiracy— involving terrorists, aliens, and the highest level of government, including her boss at the U.N. — that threatens not only her shot at history, but the future of the solar system.
Will the entire solar system break down in this futuristic thriller?
The solar system is destabilizing. Separatists attempt to assassinate the U.N. Secretary-General. Territories are seceding and acquiring antimatter weaponry. Just as all-out war seems inevitable, alleged extraterrestrials attack colonies throughout the solar system, forcing humankind to work together to combat the invaders. If the U.N. loses its ability to keep the peace, human civilization may stumble back into the dark ages.
Brooke's excruciating dilemma could determine the future of the human race
Brooke is ordered to keep quiet about the crime she witnessed by the U.N. Security Council President. As the invaders draw closer to Earth, Brooke must decide whether to reveal what she knows. Keeping quiet might allow mankind to triumph and usher in a golden age, albeit one based on lies and deception. But revealing the truth could send the human race down a path toward self-annihilation.
Scroll up to grab your copy of Beyond Cloud Nine now!
Free Dive
C. F. Waller
2015 Gold Medal
334 Pages
Check current price
Fiction - Science Fiction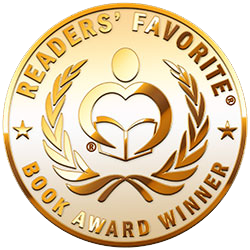 Stealing tea cups and saucers from the Titanic wreck site is not an easy task. Doing it without getting your feet wet is even harder. Dexter Knight and his two mismatched partners have managed to do it, but are finding it difficult to turn their acquisitions into cold hard cash. When one such sale goes horribly awry, they wind up hijacked, along with their technology. Unsure if he's now working for a government agency or a criminal conspiracy, Dexter finds his team dragged out to the oceans deepest spot, the Marianas Trench. There, beneath seven miles of sea water, lies an unknown object far more intriguing than fine china. While Dexter would prefer to get back to civilization and dry land, he finds himself pondering a more ominous question. If he leaves without solving the mystery beneath the waves, will there be any civilization to go back to?
Contact Author -