Titan's Legacy
Children of Titan Book 5
Rhett C. Bruno
2020 Silver Medal
295 Pages
Check current price
Fiction - Science Fiction
Reviewed by Jessica Barbosa for Readers' Favorite

A science-fiction thriller, Titan's Legacy by Rhett C. Bruno is the exhilarating finale of the series Children of Titan. The peace between Titanborn and Earthers is still tense even after the war. The time of domineering corporations running Sol's affairs is over, thanks to Kale Trass. However, there are still hidden powers at play in the dark and they threaten something Malcolm Graves holds dear. Pervenio Collector, Malcolm Graves has spent the years after the death of his daughter virtually invisible, retired, and living in Titan. His strength and body aren't what they used to be, but when the only person who cared he was still alive, his grandson, Alann Trass, is in danger, there is nothing he wouldn't do to keep him safe.

After everything Malcolm Graves has been through and lost in the past, you would think that maybe this time around he would get a break! Unfortunately, it seems like the universe isn't done with him yet. With Alann Trass in danger, Malcolm is thrown once more into chaos and despair as he fights against new and old enemies to keep his grandson alive. I found Titan's Legacy to be a thrilling, entertaining, and satisfying book to immerse myself in. Rhett C. Bruno is a descriptive, amazing author that paints sharp and distinctive scenes of Titan's Legacy in my mind with his impactful words. He creates these extraordinary characters and gives them this innate humanity that draws me in, regardless of their flaws. The most noteworthy and appealing parts are the detailed action sequences and the exciting, heart-stopping plot. The entire story is skillfully written in detail, to the point that I felt like I was with Malcolm and Alann as they try to survive the perils of Earth. It felt like I was watching every scene unfold right in front of my eyes. Reading the final book, Titan's Legacy, has been a spectacular, bittersweet adventure and I found this to be an exceptional sci-fi novel truly worth the read.
Star Marque Rising
Shami Stovall
2020 Gold Medal
436 Pages
Check current price
Fiction - Science Fiction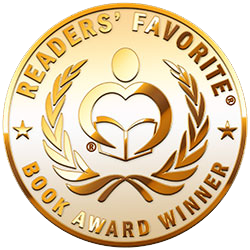 Reviewed by Rabia Tanveer for Readers' Favorite

Star Marque Rising by Shami Stovall is the perfect science fiction/fantasy novel to keep you glued to your chair for hours. If you ask Clevon Demarco, he will tell you he is the best gunrunner in history and you will not be able to find a specimen as fine as him. To him, he is invincible, thanks to his genetic modification and his own hard work. However, when he is arrested by the ever-serious and mysterious Captain Voight, Clevon does not expect to be given an offer. He could choose to be put behind bars or he could join her agenda against the superhumans. She wants him to act as her mercenary and, in return, she will give him whatever he wants. He can name it and it will be his. This seems to be too good to be true, but Clevon Demarco is a man who is used to taking risks. What could go wrong anyway?

Star Marque Rising by Shami Stovall was a complete surprise to me. I was not expecting to be swept away like that and I'm simply blown away. Demarco is such a different yet perfect character. He reminded me of Star-Lord from the Marvel universe. I loved his attitude; I enjoyed his dialogues and I was incredibly charmed the moment he opened his mouth. He has his own way of dealing with things, even if he is in big trouble. Even though Endellion Voight tested and teased him, he never lost his cool and simply did what he is best at. The constant action is thrilling and the way each chapter opens is enough motivation for the reader to keep reading on. I enjoyed the banter between Demarco and Voight, how they learned to work together and how everything tied together in the end. The political tension in the story is well-handled while at the same time, the author made sure it didn't get in the way of character development. I literally read this book in one sitting. Exceptionally well written.
Journey to the West Valley Wall
M. L. Lloyd
2019 Finalist
270 Pages
Check current price
Fiction - Science Fiction
Reviewed by Christian Sia for Readers' Favorite

Journey to the West Valley Wall by Mark L Lloyd is a science fiction story with strong psychological and spiritual underpinnings. Jack Van Horne writes science fiction, but he has a condition that has been having a devastating effect on him. It is called agoraphobia and it reinforces his depression. While Eddy, his editor, thinks that his mental illness is just a form of mental block, Jack knows he can't dismiss it. The illness has affected the progress of his current writing very negatively. Now, charged with watching his niece for two days, Jack ventures beyond his familiar landscape on a journey to the West Valley Wall. He believes his cure or ultimate curse may lie in this journey, and what if all this isn't real? The outcome is surprising.

The writing is gorgeous and the reader immediately feels a connection with the protagonist, thanks to the strong and expert use of the first person narrative, a voice that irresistibly draws readers into the worldview of the protagonist. The conflict is mostly internal, and it is introduced in the opening pages: "My editor and good friend Eddy thinks I'm suffering writer's block as well, but it's more than just that. My agoraphobia and depression have been getting worse and worse since book one." It is interesting to navigate the mindscapes of the protagonist, to feel his mental tension, and watch him struggle in his dilemma, torn between what others think and what he firmly believes. Journey to the West Valley Wall is a powerful narrative with deep undercurrents when it comes to meaning and symbolism. While Mark L Lloyd tells the story of an author suffering from a rare mental illness, he invites readers to navigate the gray zone between reality and illusion. The characters are believable and elaborately developed and the conflict so strong that it moves the plot forward. A delightful read, indeed.
Cognition
Jacques St-Malo
2019 Honorable Mention
342 Pages
Check current price
Fiction - Science Fiction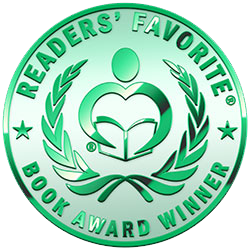 Reviewed by Charles Remington for Readers' Favorite

Cognition is a high-powered political thriller centered around the concept of DNA manipulation, or germline engineering as it is also known - the ability to edit the DNA strands of an embryo to remove any undesirable traits and to improve or add the more desirable attributes such as looks, build, health and intelligence. Author Jacques St-Malo uses a broad sweep, employing a number of canvases to present his chronicle. These range from the US and Chinese presidential offices, along with their respective secret services, to Middle East terrorist organizations, companies involved in the business of germline engineering and some of the innocent individuals caught up in the increasingly violent struggle for control of the industry.

Among the various scenarios, three characters hold prominence and carry the story along, adding a touch of humanity and perspective to a highly technical concept. Ethan is a boy smuggled out of his country during a bloody coup who is hunted because of his lineage; Valerie Taylor is the daughter of a billionaire tycoon involved in the germline engineering industry; Connor Dashaw is a normal Joe from the rough end of Chicago who becomes embroiled in the resulting political upheavals. Their stories weave an intricate thread through the narrative adding thrills, intrigue, excitement and a touch of romance to the storyline.

Cognition is a masterly tale which uses the emerging science of germline engineering as its base, examining the possible repercussions and outcomes. The narrative displays Jacques St-Malo's skill as an author and the depth of his knowledge on the subject he has chosen. The characters are well drawn, solid and believable, the locations beautifully described and the technicalities clearly explained. The storyline, although weighted with technical points and observations at times, manages to move along at a brisk pace. Cognition is an impressive piece of work. I do not hesitate to recommend it either as a thriller or to anyone wanting to look more deeply into the implications of this fascinating, but worrying, technology.
Home World
Bonnie Milani
2019 Bronze Medal
496 Pages
Check current price
Fiction - Science Fiction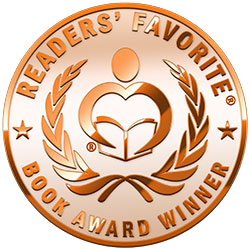 Reviewed by Lit Amri for Readers' Favorite

Earth is in a dystopian state due to centuries of damaging war. Jezekiah Van Buren, the intelligent yet reluctant future Lord High Protector of Earth of the Great Family Van Buren, has arranged a treaty. By marrying off his estranged younger sister, Letticia, to an alpha Lupan named Strongarm, the Lupans will become Earth's powerful allies. The treaty will restore Earth to its former glory and release Jezekiah from his duty as the Earth's next Protector. Upon arriving home, Jezekiah expected the trouble he faces to stay alive as he is targeted by his sister's hired assassins. Yet love isn't one of them when he stumbles upon a warrior woman, Keiko. Unfortunately, Strongarm has also fallen for Keiko. Who will win Keiko's heart in the end?

Set in post-apocalyptic Hawaii, Home World is a fascinating and original sci-fi tale from Bonnie Milani with a lot of political struggles, family drama and romance. The characters' development is clearly one of the main strengths of the story – they propel the plot nicely. The future technologies in the story are impressive but I did have my moments of confusion to try to grasp all of them; ShipMind, NetMind, KnowNet and whatnot. Additionally, as the result of genetic manipulations, there are different classes of humanoid too; the Natural, Sprite, Lupan, Aryan and the weather-sensitive miner type. It took me a while to familiarize myself with the world that Milani created.

Overall, Milani's unique sci-fi story is well-crafted and comprehensive. She is an intriguing writer with an eye for detail and a good sense of pacing. Her thoughtful prose is a rare find, and I'm eager to read her next work. Sci-fi fans will find Home World a good addition to their favorite books.
Tribe of Daughters
Kate L. Mary
2019 Bronze Medal
437 Pages
Check current price
Fiction - Science Fiction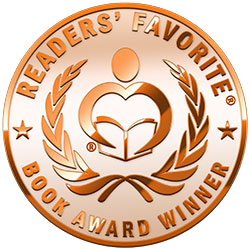 Reviewed by Viga Boland for Readers' Favorite

We're all familiar with the adage "It's a man's world". But what happens when it's a woman's world? That's the world Jameson and several other men find themselves dragged into by a group of Amazonian women warriors, members of a 70-year-old mountain village ruled, if necessary, by deadly female force. Men, like male worker bees, are useful only for cleaning out animal pens and having sex on demand with females ready to bear children. Male offspring from such couplings, called "yieldlings," are dismissed when barely weaned to the male section of the village to grow up not knowing their parents. Female children are prized, taught survival skills and become the village's hunters, guardians and rulers. Naturally, Jameson's thoughts are on escape from word go, but when he witnesses what happens to those who attempt to do so, he decides to bide his time. What follows once Jameson is selected to wed and bed Wilderness, daughter of the tribe's female leader, messes up his plans, which didn't include falling in love with Wilderness. Over time, both Wilderness and Jameson find themselves questioning what they've believed for years as they learn what love really is from each other and, to Wilderness's surprise, from her parents. Forget about Tribe of Daughters being science fiction: above all else, it's a beautiful love story between a man and a woman, and between human beings and nature.

Never have I read a book like Tribe of Daughters by Kate L. Mary. Everything about this science fiction novel -- the possibilities, the plot, the characters, the physical, mental, sexual and cultural concepts, and the writing style fired my imagination and compelled me to keep reading page after page until the book was finished. An electrifying read, and that's saying something from a person who isn't all that into dystopian science fiction. There is so much more I could say about Tribe of Daughters but doing so would spoil readers' enjoyment of this marvellous story. I want those who read this review to experience the book for themselves. Tribe of Daughters is unique! Mary's writing style is straightforward, uses plenty of dialogue, and has superb, but not overly long descriptions to capture the almost ethereal atmosphere of the settings. Characters are well developed and believable. Best of all, the story is so emotionally moving as well as intellectually stimulating. Tribe of Daughters would be mesmerizing on the big screen. I'm a "forever fan" of her writing!
Chasing Shadows
K.N. Salustro
2019 Silver Medal
259 Pages
Check current price
Fiction - Science Fiction
Reviewed by Caitlin Lyle Farley for Readers' Favorite

The Shadow is one of the most infamous bounty hunters in the Star Federation and near the top of the Federation's Alpha Class criminal list. Little is known about the mysterious hunter but when all the signs point to the Shadow's involvement in the murder of Star Federation Captain Coleman on Earth, the young and talented Commander Lance Ashburn rallies his troops for a mission to hunt the bounty hunter down while the trail is still fresh. As Lance and the crew of the Argonaught class starship, Argonaught IV, pursue their target, the last thing they expect is for the small ship to contact them with a warning or to fend off an attack by the Seventh Sun, a group of Neo-Andromedans—the most feared and loathed military faction in Star Federation space.

Chasing Shadows, the first novel of the Star Hunters series, is an exciting and fast-moving space opera with intriguing world-building. Salustro introduces a wide range of unique alien species through a variety of individual secondary characters and richly imagines planets and galaxies beyond our own. One of the most notable species in this novel is the winged big cats called arkin that several characters keep as companion animals. Lissa's desperation and Lance's determination create convincing motivations as all parties find themselves bound by the threat of a common enemy. The viewpoint characters are also relatable and Salustro's lively prose conveys their individual narratives in an engrossing manner. Chasing Shadows is a riveting debut novel and a must for sci-fi fans.
The Immortal Gene
Jonas Saul
2019 Silver Medal
333 Pages
Check current price
Fiction - Science Fiction
Reviewed by Lex Allen for Readers' Favorite

Jake Wood is a tough homicide detective with a partner who has been his best friend since middle school. He's a few weeks away from marrying the love of his life when a friend calls for help from South America. Jake drops everything to go to his aid, but ends up injured, in a coma, in a South American hospital. He awakens after eighteen months to discover his fiancée has married and is pregnant with another man's baby, his job is gone and his partner has been transferred to another city.

There are good reasons for Jonas Saul's best-selling author brand, and The Immortal Gene provides all the proof anyone could need. What starts out as a straightforward crime/serial killer thriller, becomes a sci-fi, horror thriller that will please fans of all the above-mentioned genres. There is much to impress in this story. Saul writes with an authoritative knowledge of biology, the many facets of zoology, criminal justice, and plain ol' writing skills. As outlandish as the primary plot becomes, Saul makes it real with deft use of in-depth knowledge of the subjects involved, and writing technical know-how. From characterization to dialog to plotting and sub-plots, he displays expertise.

I'm a fan of authors who don't pussyfoot around graphic events (violence, sex, et al.) and instead write it like a movie... visual and realistic. Jonas Saul gets an A+ for verisimilitude. The Immortal Gene is the first book in a series and, as such, has a cliffhanger ending, but it's not a debilitating fall and sets up book two perfectly. This is my first Jonas Saul book, but it won't be my last.
Falcon's Call
Mike Waller
2019 Gold Medal
446 Pages
Check current price
Fiction - Science Fiction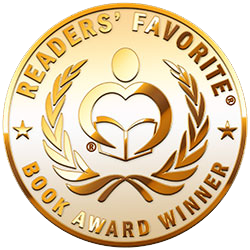 Reviewed by Anthony Elmore for Readers' Favorite

Falcon's Call, written by Mike Waller, is a nail-biting, fantastical science fiction thriller that puts you on the edge of your seat. Joseph Falcon, a retired naval officer and now the captain of a freighter spaceship named "Butterball," was exploring an asteroid belt deep in the solar system when he was called back to a space station named Kepler. Once he got back, he got the shock of his life. A UFO had been sighted not too far from where he had been exploring, and his new objective was to find out if the space ship was derelict, or if it still had living inhabitants on board. With his new history-changing objective, will Joe Falcon and his crew of what the world usually called "misfits" have what it takes to embark on the most important mission in the history of mankind? Or will they fail and miss out on this once in a lifetime anomaly?

Falcon's Call by Mike Waller was a very deep, mind-boggling, but very exciting book. I thoroughly enjoyed reading this story. It had many twists and turns, making it very hard to put down. The characters were well defined, and each played an important part in making the story come alive. I thoroughly enjoyed the story. With its fascinating different aspects, it had a way of keeping you on your toes. The science fiction Star Wars meets ET theme made this an awesome read. From murder to mayhem, this book has it all! Because Falcon's Call has some violence and graphic scenes, I would suggest that only a more mature audience read this book.
Quantum Heights
Book one of the Dead Path Chronicles
Richard A. Valicek
2018 Finalist
324 Pages
Check current price
Fiction - Science Fiction
Reviewed by Arya Fomonyuy for Readers' Favorite

Quantum Heights by Richard A. Valicek is Book One in the Dead Path Chronicles, a story that will appeal immensely to fans of M.R. Mathias. The story begins with great action and the reader is seduced by the beauty of the language. The conflict is also introduced very early in the story. The introductory message is a powerful announcement that prepares the reader for a great adventure. The Elysian city of Alamptria receives a threatening message when the bodies of two agents are delivered to the king, dead. Now, the best two warriors are sent on a mission to investigate the crime and they get entangled in a plot that is deadlier than they could ever have imagined. They will have to fight their way through an army of vampires, encounter sly and deceitful characters, and meet with many dangers. Can they survive this mission and bring protection to their people?

I just became a fan of Richard A. Valicek because of his great writing style. The prose is neat and the descriptions are captivating. The plot moves very fast and it is animated by a powerful conflict. The author has carefully imagined the plot to have the reader turning the page. There are many twists and surprising turns and readers will enjoy the way characters unfold throughout the story. The characters are well-developed and readers can easily relate to them. There is a lot of action, yes, heart pounding action, that also makes the read a compelling one. Quantum Heights: Book One of the Dead Path Chronicles is one of the best fantasy stories I have read since this year began and I will be looking forward to the next books in the series. It is a great opening for a compelling series.

Contact Author -