Avenger
Sovereign Stars Book 1
Blair C Howard
2022 Silver Medal
Kindle Edition
Check current price
Fiction - Science Fiction
Reviewed by K.C. Finn for Readers' Favorite

Avenger is a work of fiction in the science fiction and adventure subgenres and serves as the opening installment of the Sovereign Stars series. It is suitable for the general reading audience and was penned by author Blair C Howard. Set approximately twelve hundred years after humanity began colonizing the galaxy, only to find it devoid of alien life, the book sees the peace of human existence disrupted after a dangerous new threat appears. A fanatical invader who is offended by the very idea of free will begins a campaign of genocide against the human race who face a war for their very survival.

Science fiction stories on this scale live or die based on the worldbuilding that the author has done to create a rich backdrop for the story to take place, and I'm happy to report that this book is an excellent example of how to get space operas right. Author Blair C Howard's vision of humanity over a millennium in the future is detailed and well-conceived. The story set within it balances the very best elements of military fiction and political thrillers to create an unmissable tale with exciting and nuanced characters, each with their own agendas. I particularly enjoyed Richard Morian, Captain of the titular Avenger, who finds himself thrust to the forefront of an impossible war but is determined to play his part in saving humanity. Overall, Avenger is a science fiction novel that has it all, and after finishing it I'm excited to read the next installment in the series.
Infernum
Jayson Adams
2022 Gold Medal
402 Pages
Check current price
Fiction - Science Fiction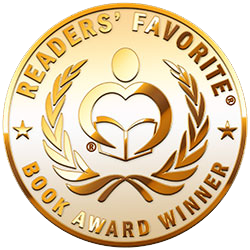 Reviewed by Saifunnissa Hassam for Readers' Favorite

Jayson Adams' novel Infernum is a gripping science fiction story of humans and AIs, black holes, and a race to stop a catastrophic end to Earth's existence. The story is set in 2330. Captain Thomas Holbrook receives cryptic mission orders diverting his CentCom warship, the Avenger, to Sagittarius A Star (Sag A Star). It is a dangerous, one-way mission. Sag A Star is at the galaxy's center, with a black hole from which no one has ever returned. The aughts are AIs created by humans. The Collective is a network of sentient aughts independent of humans. Sentient aughts can exist as humanoids. Their brains and actions function at incredibly fast speeds. An aught starship is on its way to Sag A Star to mine Planck Matter for use in a destructive weapon to destroy Earth. Captain Holbrook's orders are to stop the aughts from acquiring Planck Matter. Physicist Dr. Rebekah Riesen, and a sentient aught, Tentek, join the Avenger's crew on their journey to Sag A Star. The action intensifies and the tension escalates as the Avenger speeds toward Sag Star A.

I was pulled into Jayson Adams' compelling and multifaceted novel from the outset. I enjoyed the story's diverse characters, and I loved the richly detailed and highly imaginative worldbuilding of deep space and black holes. I liked how the story's multilayers and different perspectives unfolded, particularly through the characters of Captain Holbrook, his executive officer Commander Paul Stephens, the AI Tentek, the physicist Dr. Rebekah Riesen, and the new young officer Ensign Jiménez. Each of these characters faced perilous situations. The dialogue, actions, and drama of their inter-relationships brought to life their strengths, weaknesses, and inner journeys. The characters who most captured my imagination were executive officer Commander Paul Stephens and the AI Tentek, both unflinching in the face of life-threatening situations. The story gained great depth through these two characters and became thought-provoking, with ethical questions about the rights and freedoms of AIs compared to humans. The book is as much an account of friends and enemies, connections, loss, remorse, and anguish, as it is a sci-fi story. It is a well-crafted tale with compelling characters and strong themes, intriguing and suspenseful to the end!
The Fossil
Science Fiction Thriller
Joshua T. Calvert
2021 Finalist
454 Pages
Check current price
Fiction - Science Fiction
Reviewed by Joel R. Dennstedt for Readers' Favorite

Evocatively reminiscent of Michael Chrichton's best techno-thrillers, The Fossil by Joshua T. Calvert shares the old master's skill at handling a complexity of multiple, intertwined plotlines told with crystal clarity, at a breathless pace of development that keeps the pages turning, and by way of many well-sketched characters – all believable and personally engaging – leading us eagerly through a highly nuanced, wonderfully imagined, brain-satisfying, near-future adventure in a familiar if extrapolated world. In science fiction, credibility and continuity are king. The reader must believe the storyline is possible, perhaps probable, but at the same time, incredible. And any explanation of its development must be seamlessly embedded in the plot, not simply patched on like some overlying writing band-aid. Fans of the genre will understand.

Joshua T. Calvert scores a major hit with The Fossil, his first book in a planned trilogy. The only surviving member of a Mars exploration team is compelled to know why their craft crashed on its return to Earth, why she cannot remember vital details of the mission, and most importantly, what in hell did they bring back on board? In parallel quests, a beleaguered scientist attempts to prove that ancient astronauts, or aliens, or original humans built that enormous pyramid in Antarctica, and a pair of counter-terrorist agents are tasked against the Sons of Terra, Earth-devoted fanatics who seek to expose and destroy The Enemy – a closeted but supposedly supreme alien master. Like I said, a complex scenario of multiple, intertwined plotlines. As told by a new master of this genre with consummate skill, clarity, and gusto.
Effacement
Hieronymus Hawkes
2021 Finalist
402 Pages
Check current price
Fiction - Science Fiction
Reviewed by Susan Sewell for Readers' Favorite

After surviving an attack, a man must trust a group of renegades to hide him. At the same time, he resolves the mystery behind his missing memory in the intriguing science-fiction novel, Effacement by Hieronymus Hawkes. Cole works at BioNarratus, and he is one of the creators of the neurochip, Vitasync. The Vitasync has completely changed how the world's population interacts with technology and each other. Now each moment of every person's life is recorded and logged. Recently people have been dying, and Cole is given the job of determining whether the Vitasync chip is responsible for their deaths. While investigating the phenomena, Cole is attacked, drugged, and his Vitasync chip is removed. When he wakes up in his bed, he has no memory of what had happened in the last few days. Confronted by a media nightmare, Cole is rescued by a lawyer and taken to a compound hidden in the country. While investigating the events that led to his attack, Cole discovers there are aspects of Vitasync he knows nothing about, and someone wants him dead. What is hidden in his memory that threatens someone enough to kill him? Is it related to BioNarratus and Vitasync?

Effacement by Hieronymus Hawkes is a sensational science-fiction thriller set in a dystopian world. Taking place in the near future, the aspects of the story are thought-provoking and a little frightening. With the current popularity of VR, it wasn't too hard to imagine how the storyworld could evolve into reality. Filled with intrigue, suspense, and action, the plot moves at a quick pace. The story's excitement and apprehension continue building from the first page until the astounding conclusion. With the elements of drama and mystery blended with advanced technological aspects, it is an entertaining story that will delight everyone who enjoys science-fiction thrillers.
Edge of Light
Jay Antani
2021 Honorable Mention
344 Pages
Check current price
Fiction - Science Fiction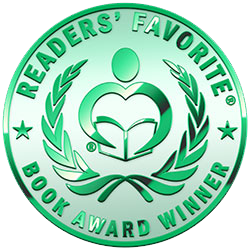 Reviewed by Susan Sewell for Readers' Favorite

Three teens try to outrun unknown agencies, a mysterious viral infection spreading across the earth, and ape-like creatures in an effort to fulfill a task commissioned in a dream in the thrilling young adult science fiction novel, Edge of Light by Jay Antani. Dev Harrison is a small child when his physicist father's lab explodes during a compromised experiment, and he vanishes without a trace. Ten years later, Dev starts experiencing a recurring dream where his father shows him the location of a hidden item. When meteors explode over his city, Dev feels the urgency to follow the directions portrayed in his vivid dreams. Accompanied by his two best friends, Dev sets out on a journey to uncover the enigma behind his nighttime visions. Simultaneously with the trio's departure, a viral infection devastates the region, and they discover that at least two unidentified individuals are stalking them. Can they fulfill their mission? Or will they fall victim to one of the many dangers the world now faces?

Starting with a bang, Edge of Light by Jay Antani is an action-packed science fiction novel. Beginning with the dramatic opening paragraphs, the plot's drama and suspense continue to accelerate until coming to a climactic and heart-stopping conclusion. With the extreme situations and the characters' reactions, I was hooked from the first page. Not only are the protagonists well-developed and relatable, but the plot is also flawlessly executed. Containing alien creatures, unspecified agencies, and quantum physics, it is a remarkable novel, and I loved every aspect of the storyline. It is an edge-of-the-seat adventure that will enthrall everyone who enjoys books filled with action, drama, and suspense.
Zero-Day Rising
The BetterWorld Trilogy Book 3
T. C. Weber
2021 Honorable Mention
352 Pages
Check current price
Fiction - Science Fiction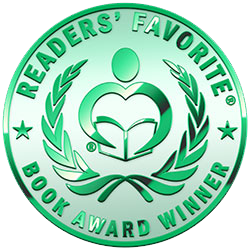 Reviewed by Romuald Dzemo for Readers' Favorite

Zero-Day Rising is the third book in The BetterWorld Trilogy by T. C. Weber and in this installment, Kiyoko sets out on a dangerous mission to free her sister, Waylee, who is facing life imprisonment. She is also out to sink MediaCorp and to destroy U.S. President Rand. What she does not know is that MediaCorp has its own sinister plan; it is about mind control using cerebral implants and they are targeting the population. Can Kiyoko and her sister's team stop the deadly onslaught of this corporation on humanity?

This is science fiction at its best, a tale of resistance against an aggressive and utterly oppressive government and a corporation about to rob everyone of their freedom. T. C. Weber creates a world that is irresistible, especially to fans of virtual reality games. It is sophisticated and the new digital technology is designed to offer not just endless possibilities but power to its owners that no one or corporation has thus far enjoyed. It is in this digital context that the dynamics of the conflict are created. The characters are well-developed and I enjoyed the way the author fills in the blanks with information from the previous installments without digressing from the main plot.

Zero-Day Rising is filled with action, brimming with sophisticated characters, and propelled forward by a monumental conflict. The writing is superb and this skillfully plotted and beautifully written story demonstrates how a few corporations can take control over the lives of millions of people, thanks to the power of digital technology. It is a novel with a clear and strong message about what happens when too much power is given to the wrong people — it is as entertaining and as mind-boggling as any can be.
Hawk
Hellfire
Mike Waller
2021 Bronze Medal
364 Pages
Check current price
Fiction - Science Fiction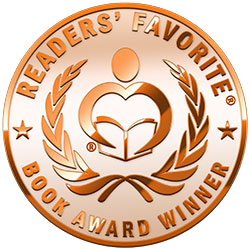 Reviewed by Saifunnissa Hassam for Readers' Favorite

Mike Waller's science fiction novel Hawk: Hellfire is set on planets in the Confederation Guarda and on Scenna, a remote and independent planet. Krystian Hauken, or Hawk, is imprisoned on an airless moon for a crime he did not commit: A deadly explosion on his home planet of Arkeden. He seizes the opportunity to escape in exchange for a mission to oust dictator Basa from Scenna. Hawk has extensive and formidable skills from his military and mercenary past. Abigail Renner, a Guarda officer on Attika, is determined to find the source of an extremely addictive deadly hallucinogenic drug, Hellfire. When she discovers a freighter transporting Hellfire, she tracks it in a Guarda stealth spaceship to Scenna. Hawk's and Abbie's paths cross in Scenna. The Scenna rebel leader Sarnai has only limited weaponry to fight General Basa. Hawk's plan to attack Basa must be successful and will require extraordinary teamwork and courage.

I thoroughly enjoyed reading Mike Waller's Hawk: Hellfire for its key characters, Hawk, Abbie, and Sarnai, and for its richly imagined setting. Hawk, Abbie, and Sarnai are driven by different motives. I liked the development of the key characters, how their life-experiences influence them, their courage in fighting Basa, and how the challenges on Scenna change them. Hawk comes to terms with his mercenary past. Abbie shows herself to be extraordinarily resilient and capable of leadership beyond that of a Guarda officer. Sarnai must consider Scenna's ability to defend itself against off-world greed for its rare metal resources. I liked the involvement of Scenna's ordinary people and how Hawk builds trust and teamwork. Finally, I loved the vivid and richly imagined history of humanity's expansion from Earth into deep space, and the impact of quantum drives on interstellar expansion. Hawk: Hellfire is a terrific science fiction tale, full of action, and is thought-provoking!
Empire Reborn (Taran Empire Saga Book 1)
A Cadicle Space Opera
A.K. DuBoff
2021 Silver Medal
429 Pages
Check current price
Fiction - Science Fiction
Reviewed by Vincent Dublado for Readers' Favorite

A.K. DuBoff's Cadicle Space Opera kicks off with Empire Reborn in the Taran Empire Saga Series. She has created a space opera reminiscent of the works of E.E. Smith. Take a step into the Cadicle Universe where Tarans are the dominant race and humans are their genetic offshoot. Jason Sietinen has worked hard to become a Tararian Selective Service officer in his own right and has gotten used to his parents occupying important positions in the TSS. Jason is assigned to investigate a mysterious attack on the salvage hauler Andvari. Further investigation reveals a tentacled leviathan was responsible for the attack—creatures made from ethereal energy and without physical form. A shadow faction of the Taran Empire has opened the Gates in an attempt to disturb the peace. As war looms, Jason must find a way to unite the worlds and restore peace.

As a new space opera, Empire Reborn puts emphasis on the game of space politics. But it is a political allegory that goes beyond escapism, as it points your consciousness to contemporary cultural politics and how it might undergo changes in the far-off future. Empire Reborn counters the grand expectations of optimism in the age of great advancement. It may sound cynical, but inequality appears to persist as those who reside within the Outer Colonies are in want in affecting change. I like how the TSS agents are gifted with telekinetic and telepathic abilities, which in its own way has a political purpose, as they use it to leverage their traction in the hierarchy. The plot has a perspective that fixates on re-envisioning privilege and hierarchy. Perhaps this is why the book has such a sense of narrative richness. It is a story that balances dialogue and characterization, as we get to know more about the cosmic threat based on every interaction, and you believe the danger as it lurks. Discovering its resolution will make you want to read the next installment.


The Chiral Agent
Biogenesis War Book 1
L.L. Richman
2021 Gold Medal
438 Pages
Check current price
Fiction - Science Fiction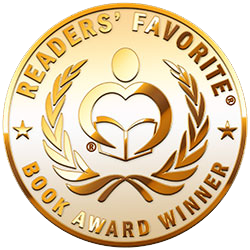 Reviewed by Vincent Dublado for Readers' Favorite

As the first book in The Biogenesis War series, The Chiral Agent is a provocative science fiction thriller novel with intelligent ideas. L.L. Richman's hero is Captain Jonathan Micah Case of the Alliance Navy, an innocent man on the run. Set in the far future where humanity has reached the stars, Case had been previously thought dead. He regains consciousness with no memory of his past and with a voice talking inside his head. On top of that, the military that he served is tracking him down. With the aid of Doctor Samantha Travis, Case discovers who he really is. They have stolen his identity through chiral cloning. Jonathan and Micah have become two physical personas, where one is a mere extraction of the original's biomatter. Micah must turn the tables on those running against him to get his life back, for they will not stop until they obtain the research, steal the samples, and destroy everything else.

The tension comes from the novel's cat and mouse game premise. Either Micah is hunted down, or he gets to them first. He is automatically placed at a great disadvantage upon waking up with memory loss, and he tries to put the pieces of the puzzle together with the help of some morally-driven individuals and that annoying voice inside his head. Hats off to L.L. Richman, who chooses to dabble in ideas in a genre that is saturated by robots and aliens. In a time when we read about cloning and gene editing, the science in The Chiral Agent is theoretically possible, as well as the moral implications that go with it. Richman's writing makes it even larger and more encompassing, as the author writes with bold and evocative strokes, and you don't mind reading the technical explanations within the dialogues because it keeps you in the zone. This is a tense and entertaining science fiction series that would be a shame to miss.
Echoes of War
Cheryl Campbell
2020 Finalist
400 Pages
Check current price
Fiction - Science Fiction
Reviewed by Lit Amri for Readers' Favorite

A group from an alien race called the Echoes, who have long lived secretly among humans, start a devastating war to take over Earth. They call themselves the Wardens and fight against Earth's Commonwealth military. Those who don't want to be involved in the war are the Brigands, scavengers of humans and Echoes alike who try to survive day in and day out. In Portland, Maine, 25-year-old brigand Dani receives a shocking confession from Jace, a brigand in his 60s who reveals that she's not a human but an Echo who already died and regenerated several times. Unlike other Echoes, Dani could never retain her memories. This revelation shifts her perspective about the war and herself. Echoes of War is the first book of the Echoes Trilogy by Cheryl Campbell.

Can a group of survivors, both military and brigands, unite under one cause despite their differences and defeat their common enemies? Humans and aliens' survival are at stake in Campbell's sci-fi tale where antagonisms are not just between the two different species but also between their own kind. With lots of suspenseful moments and adrenaline-pumping actions, I loved the story concept right away. As for the characters, I rooted for Dani even though I questioned some of her decisions in several situations. I greatly admired Jace's loyalty as he continues to protect Dani despite her stubbornness and tendency for getting into trouble. On the other hand, antagonist Rowan is a dangerous enemy; fearless, heartless and ambitious in hunting down Dani and making sure of the Wardens' victory in the war. There's enough drama to evoke myriad emotions between the protagonists without slowing down the plot pace, and the weapon technology in the story is fascinating but frighteningly devastating at the same time. Simply put, Echoes of War by Cheryl Campbell is a great start to this dystopian sci-fi series and a solid addition to the genre.
Contact Author -