Empire Reborn (Taran Empire Saga Book 1)
A Cadicle Space Opera
A.K. DuBoff
2021 Silver Medal
388 Pages
Check current price
Fiction - Science Fiction
Reviewed by Vincent Dublado for Readers' Favorite

A.K. DuBoff's Cadicle Space Opera kicks off with Empire Reborn in the Taran Empire Saga Series. She has created a space opera reminiscent of the works of E.E. Smith. Take a step into the Cadicle Universe where Tarans are the dominant race and humans are their genetic offshoot. Jason Sietinen has worked hard to become a Tararian Selective Service officer in his own right and has gotten used to his parents occupying important positions in the TSS. Jason is assigned to investigate a mysterious attack on the salvage hauler Andvari. Further investigation reveals a tentacled leviathan was responsible for the attack—creatures made from ethereal energy and without physical form. A shadow faction of the Taran Empire has opened the Gates in an attempt to disturb the peace. As war looms, Jason must find a way to unite the worlds and restore peace.

As a new space opera, Empire Reborn puts emphasis on the game of space politics. But it is a political allegory that goes beyond escapism, as it points your consciousness to contemporary cultural politics and how it might undergo changes in the far-off future. Empire Reborn counters the grand expectations of optimism in the age of great advancement. It may sound cynical, but inequality appears to persist as those who reside within the Outer Colonies are in want in affecting change. I like how the TSS agents are gifted with telekinetic and telepathic abilities, which in its own way has a political purpose, as they use it to leverage their traction in the hierarchy. The plot has a perspective that fixates on re-envisioning privilege and hierarchy. Perhaps this is why the book has such a sense of narrative richness. It is a story that balances dialogue and characterization, as we get to know more about the cosmic threat based on every interaction, and you believe the danger as it lurks. Discovering its resolution will make you want to read the next installment.


The Chiral Agent
Biogenesis War Book 1
L.L. Richman
2021 Gold Medal
438 Pages
Check current price
Fiction - Science Fiction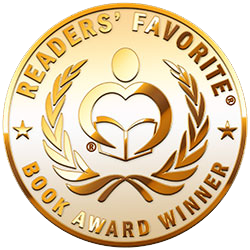 Reviewed by Vincent Dublado for Readers' Favorite

As the first book in The Biogenesis War series, The Chiral Agent is a provocative science fiction thriller novel with intelligent ideas. L.L. Richman's hero is Captain Jonathan Micah Case of the Alliance Navy, an innocent man on the run. Set in the far future where humanity has reached the stars, Case had been previously thought dead. He regains consciousness with no memory of his past and with a voice talking inside his head. On top of that, the military that he served is tracking him down. With the aid of Doctor Samantha Travis, Case discovers who he really is. They have stolen his identity through chiral cloning. Jonathan and Micah have become two physical personas, where one is a mere extraction of the original's biomatter. Micah must turn the tables on those running against him to get his life back, for they will not stop until they obtain the research, steal the samples, and destroy everything else.

The tension comes from the novel's cat and mouse game premise. Either Micah is hunted down, or he gets to them first. He is automatically placed at a great disadvantage upon waking up with memory loss, and he tries to put the pieces of the puzzle together with the help of some morally-driven individuals and that annoying voice inside his head. Hats off to L.L. Richman, who chooses to dabble in ideas in a genre that is saturated by robots and aliens. In a time when we read about cloning and gene editing, the science in The Chiral Agent is theoretically possible, as well as the moral implications that go with it. Richman's writing makes it even larger and more encompassing, as the author writes with bold and evocative strokes, and you don't mind reading the technical explanations within the dialogues because it keeps you in the zone. This is a tense and entertaining science fiction series that would be a shame to miss.
Echoes of War
Cheryl Campbell
2020 Finalist
400 Pages
Check current price
Fiction - Science Fiction
Reviewed by Lit Amri for Readers' Favorite

A group from an alien race called the Echoes, who have long lived secretly among humans, start a devastating war to take over Earth. They call themselves the Wardens and fight against Earth's Commonwealth military. Those who don't want to be involved in the war are the Brigands, scavengers of humans and Echoes alike who try to survive day in and day out. In Portland, Maine, 25-year-old brigand Dani receives a shocking confession from Jace, a brigand in his 60s who reveals that she's not a human but an Echo who already died and regenerated several times. Unlike other Echoes, Dani could never retain her memories. This revelation shifts her perspective about the war and herself. Echoes of War is the first book of the Echoes Trilogy by Cheryl Campbell.

Can a group of survivors, both military and brigands, unite under one cause despite their differences and defeat their common enemies? Humans and aliens' survival are at stake in Campbell's sci-fi tale where antagonisms are not just between the two different species but also between their own kind. With lots of suspenseful moments and adrenaline-pumping actions, I loved the story concept right away. As for the characters, I rooted for Dani even though I questioned some of her decisions in several situations. I greatly admired Jace's loyalty as he continues to protect Dani despite her stubbornness and tendency for getting into trouble. On the other hand, antagonist Rowan is a dangerous enemy; fearless, heartless and ambitious in hunting down Dani and making sure of the Wardens' victory in the war. There's enough drama to evoke myriad emotions between the protagonists without slowing down the plot pace, and the weapon technology in the story is fascinating but frighteningly devastating at the same time. Simply put, Echoes of War by Cheryl Campbell is a great start to this dystopian sci-fi series and a solid addition to the genre.
The Korpes Agenda
The Korpes File Series - Book 2
J. I. Rogers
2020 Honorable Mention
444 Pages
Check current price
Fiction - Science Fiction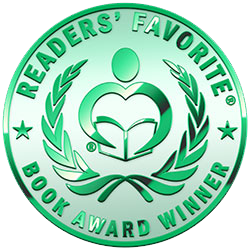 Reviewed by Rabia Tanveer for Readers' Favorite

The Korpes Agenda by J. I. Rogers is the second book in the Korpes File Series. This is the story of Nash Korpes, a Master-Tech who barely got out of the Korlune Military Research and Development with his limbs and soul intact. When he got out of there, he joined Harlo-Fyre, hoping that things would be better and life easier for him. For once, he thought that his future would be safe and secure, but he could not have been more wrong. However, he is not as sure of himself as he used to be, nor does he have friends that he can rely on. To make matters worse, something dark and dangerous is lurking on the periphery. Nash has to do something and he has to do is fast. Can he do it? Or will he be too late?

Although I have not read the first novel in the series, I had no problems catching up with the storyline and becoming invested in the lives of the characters. Nash Korpes is such a conflicted character. He is flawed, determined and accepting of his nature; however, that does not stop him from trying hard to do better. I enjoyed the plot; it had action, adventure and a healthy dose of suspense that kept me reading on and on. I enjoyed the fast pace of the story and how Nash seemed to be directing everything. He was the focal point of the story and he really lived up to it. He is such a human character; he had flaws, he had his quirks and he knew where his strengths lay. The overall atmosphere and the suspense had me reading on and wanting more. Very, very entertaining!
The Bit Dance
Tilmer Wright Jr
2020 Bronze Medal
336 Pages
Check current price
Fiction - Science Fiction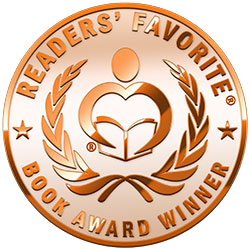 Reviewed by Saifunnissa Hassam for Readers' Favorite

Tilmer Wright Jr's science fiction novel The Bit Dance is set in present-day Florida. Fifteen-year-old Kayla Henry is a science and engineering genius like her father, Alan Henry. An inventor of high tech toys at Icarus Innovations Incorporated, Alan's current project is a groundbreaking eBot toy that explores its surroundings, shares the collected data online with other eBots, learns, and improves its code. When Alan gets permission to work on the project at home, Kayla is very excited and curious. She has excellent computer programming skills but cannot work directly on the project. Alan talks to her about writing code for eBots. Kayla thinks the learning algorithms are weak and surreptitiously improves the prototype eBot code on Alan's home PC. She inserts the Bees Algorithm, based on the "waggle dance" that bees use to communicate and learn new information. Initially, the eBots are wildly successful. Then the Ebots fail. Personal information appears in the EBot database. A terrified Kayla confesses. The tension rises exponentially as Kayla works feverishly on a possible solution.

I greatly enjoyed reading Tilmer Wright Jr's The Bit Dance for its strong characters, family dynamics, and the evolving Ebot mystery. Kayla desperately wants her father's praise for her extraordinary achievements but Alan Henry is a perfectionist. He knows his daughter is exceptionally gifted and Kayla is under constant pressure to do better. I loved the character of Kayla's mother and Alan's wife, Marie Henry, a professional psychologist, a center of calm. I liked the way 16-year old Seth, Kayla's brother, helps Kayla through her predicament. Seth has no interest or aptitude for science, but the two find common ground. Kayla's fear and anguish build as Alan comes under intense pressure to resolve the Ebot problems and may even face criminal charges. I liked Alan's ultimate open recognition of Kayla's extraordinary programming skills as she figures out a solution to the Ebot problems. I liked the imaginative narrative by the evolving Ebots, of an emerging "one mind" from millions of individual "bees." A riveting sci-fi story of swarm intelligence and a plucky and undaunted young genius Kayla!
Titan's Legacy
Children of Titan Book 5
Rhett C. Bruno
2020 Silver Medal
295 Pages
Check current price
Fiction - Science Fiction
Reviewed by Jessica Barbosa for Readers' Favorite

A science-fiction thriller, Titan's Legacy by Rhett C. Bruno is the exhilarating finale of the series Children of Titan. The peace between Titanborn and Earthers is still tense even after the war. The time of domineering corporations running Sol's affairs is over, thanks to Kale Trass. However, there are still hidden powers at play in the dark and they threaten something Malcolm Graves holds dear. Pervenio Collector, Malcolm Graves has spent the years after the death of his daughter virtually invisible, retired, and living in Titan. His strength and body aren't what they used to be, but when the only person who cared he was still alive, his grandson, Alann Trass, is in danger, there is nothing he wouldn't do to keep him safe.

After everything Malcolm Graves has been through and lost in the past, you would think that maybe this time around he would get a break! Unfortunately, it seems like the universe isn't done with him yet. With Alann Trass in danger, Malcolm is thrown once more into chaos and despair as he fights against new and old enemies to keep his grandson alive. I found Titan's Legacy to be a thrilling, entertaining, and satisfying book to immerse myself in. Rhett C. Bruno is a descriptive, amazing author that paints sharp and distinctive scenes of Titan's Legacy in my mind with his impactful words. He creates these extraordinary characters and gives them this innate humanity that draws me in, regardless of their flaws. The most noteworthy and appealing parts are the detailed action sequences and the exciting, heart-stopping plot. The entire story is skillfully written in detail, to the point that I felt like I was with Malcolm and Alann as they try to survive the perils of Earth. It felt like I was watching every scene unfold right in front of my eyes. Reading the final book, Titan's Legacy, has been a spectacular, bittersweet adventure and I found this to be an exceptional sci-fi novel truly worth the read.
Star Marque Rising
Shami Stovall
2020 Gold Medal
Kindle Edition
Check current price
Fiction - Science Fiction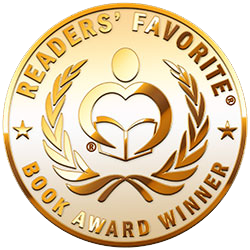 Reviewed by Rabia Tanveer for Readers' Favorite

Star Marque Rising by Shami Stovall is the perfect science fiction/fantasy novel to keep you glued to your chair for hours. If you ask Clevon Demarco, he will tell you he is the best gunrunner in history and you will not be able to find a specimen as fine as him. To him, he is invincible, thanks to his genetic modification and his own hard work. However, when he is arrested by the ever-serious and mysterious Captain Voight, Clevon does not expect to be given an offer. He could choose to be put behind bars or he could join her agenda against the superhumans. She wants him to act as her mercenary and, in return, she will give him whatever he wants. He can name it and it will be his. This seems to be too good to be true, but Clevon Demarco is a man who is used to taking risks. What could go wrong anyway?

Star Marque Rising by Shami Stovall was a complete surprise to me. I was not expecting to be swept away like that and I'm simply blown away. Demarco is such a different yet perfect character. He reminded me of Star-Lord from the Marvel universe. I loved his attitude; I enjoyed his dialogues and I was incredibly charmed the moment he opened his mouth. He has his own way of dealing with things, even if he is in big trouble. Even though Endellion Voight tested and teased him, he never lost his cool and simply did what he is best at. The constant action is thrilling and the way each chapter opens is enough motivation for the reader to keep reading on. I enjoyed the banter between Demarco and Voight, how they learned to work together and how everything tied together in the end. The political tension in the story is well-handled while at the same time, the author made sure it didn't get in the way of character development. I literally read this book in one sitting. Exceptionally well written.
Journey to the West Valley Wall
M. L. Lloyd
2019 Finalist
270 Pages
Check current price
Fiction - Science Fiction
Reviewed by Christian Sia for Readers' Favorite

Journey to the West Valley Wall by Mark L Lloyd is a science fiction story with strong psychological and spiritual underpinnings. Jack Van Horne writes science fiction, but he has a condition that has been having a devastating effect on him. It is called agoraphobia and it reinforces his depression. While Eddy, his editor, thinks that his mental illness is just a form of mental block, Jack knows he can't dismiss it. The illness has affected the progress of his current writing very negatively. Now, charged with watching his niece for two days, Jack ventures beyond his familiar landscape on a journey to the West Valley Wall. He believes his cure or ultimate curse may lie in this journey, and what if all this isn't real? The outcome is surprising.

The writing is gorgeous and the reader immediately feels a connection with the protagonist, thanks to the strong and expert use of the first person narrative, a voice that irresistibly draws readers into the worldview of the protagonist. The conflict is mostly internal, and it is introduced in the opening pages: "My editor and good friend Eddy thinks I'm suffering writer's block as well, but it's more than just that. My agoraphobia and depression have been getting worse and worse since book one." It is interesting to navigate the mindscapes of the protagonist, to feel his mental tension, and watch him struggle in his dilemma, torn between what others think and what he firmly believes. Journey to the West Valley Wall is a powerful narrative with deep undercurrents when it comes to meaning and symbolism. While Mark L Lloyd tells the story of an author suffering from a rare mental illness, he invites readers to navigate the gray zone between reality and illusion. The characters are believable and elaborately developed and the conflict so strong that it moves the plot forward. A delightful read, indeed.
Cognition
Jacques St-Malo
2019 Honorable Mention
342 Pages
Check current price
Fiction - Science Fiction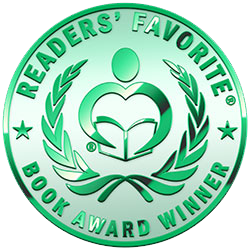 Reviewed by Charles Remington for Readers' Favorite

Cognition is a high-powered political thriller centered around the concept of DNA manipulation, or germline engineering as it is also known - the ability to edit the DNA strands of an embryo to remove any undesirable traits and to improve or add the more desirable attributes such as looks, build, health and intelligence. Author Jacques St-Malo uses a broad sweep, employing a number of canvases to present his chronicle. These range from the US and Chinese presidential offices, along with their respective secret services, to Middle East terrorist organizations, companies involved in the business of germline engineering and some of the innocent individuals caught up in the increasingly violent struggle for control of the industry.

Among the various scenarios, three characters hold prominence and carry the story along, adding a touch of humanity and perspective to a highly technical concept. Ethan is a boy smuggled out of his country during a bloody coup who is hunted because of his lineage; Valerie Taylor is the daughter of a billionaire tycoon involved in the germline engineering industry; Connor Dashaw is a normal Joe from the rough end of Chicago who becomes embroiled in the resulting political upheavals. Their stories weave an intricate thread through the narrative adding thrills, intrigue, excitement and a touch of romance to the storyline.

Cognition is a masterly tale which uses the emerging science of germline engineering as its base, examining the possible repercussions and outcomes. The narrative displays Jacques St-Malo's skill as an author and the depth of his knowledge on the subject he has chosen. The characters are well drawn, solid and believable, the locations beautifully described and the technicalities clearly explained. The storyline, although weighted with technical points and observations at times, manages to move along at a brisk pace. Cognition is an impressive piece of work. I do not hesitate to recommend it either as a thriller or to anyone wanting to look more deeply into the implications of this fascinating, but worrying, technology.
Home World
Bonnie Milani
2019 Bronze Medal
496 Pages
Check current price
Fiction - Science Fiction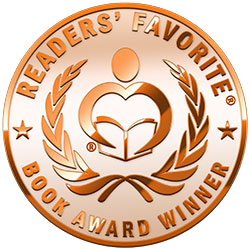 Reviewed by Lit Amri for Readers' Favorite

Earth is in a dystopian state due to centuries of damaging war. Jezekiah Van Buren, the intelligent yet reluctant future Lord High Protector of Earth of the Great Family Van Buren, has arranged a treaty. By marrying off his estranged younger sister, Letticia, to an alpha Lupan named Strongarm, the Lupans will become Earth's powerful allies. The treaty will restore Earth to its former glory and release Jezekiah from his duty as the Earth's next Protector. Upon arriving home, Jezekiah expected the trouble he faces to stay alive as he is targeted by his sister's hired assassins. Yet love isn't one of them when he stumbles upon a warrior woman, Keiko. Unfortunately, Strongarm has also fallen for Keiko. Who will win Keiko's heart in the end?

Set in post-apocalyptic Hawaii, Home World is a fascinating and original sci-fi tale from Bonnie Milani with a lot of political struggles, family drama and romance. The characters' development is clearly one of the main strengths of the story – they propel the plot nicely. The future technologies in the story are impressive but I did have my moments of confusion to try to grasp all of them; ShipMind, NetMind, KnowNet and whatnot. Additionally, as the result of genetic manipulations, there are different classes of humanoid too; the Natural, Sprite, Lupan, Aryan and the weather-sensitive miner type. It took me a while to familiarize myself with the world that Milani created.

Overall, Milani's unique sci-fi story is well-crafted and comprehensive. She is an intriguing writer with an eye for detail and a good sense of pacing. Her thoughtful prose is a rare find, and I'm eager to read her next work. Sci-fi fans will find Home World a good addition to their favorite books.
Contact Author -