Recommend this book:
Red Cloud Pistachios
David J. Heslop
2011 Gold Medal
258 Pages
Check current price
Fiction - Realistic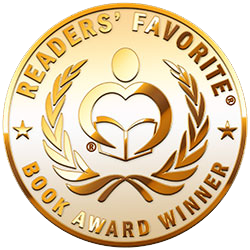 Reviewed by Debra Gaynor for Readers' Favorite

If you've ever lived in a small town you know the ambiance of such places. Everyone knows everyone else. There is no such thing as a secret. Friends and neighbors are like family. Red Cloud, Arizona was just that sort of town.

Twenty years ago, Carla told JJ she was pregnant; he offered to marry her but was relieved when she said no. Carla made up an elaborate story concerning Rory's father. Everyone in the small town knew the boy looked just like JJ but no one ever said a thing. Raising a child alone wasn't easy but Carla never asked for help. She and JJ remained close friends. Rory thought of him as a family friend.

JJ inherited a pistachio orchard from his dad. He and his friend George ran the place. George did most of the work. After George became ill Kurt proved his worth and was hired on. Linda took a liking to Kurt and gave him the inspiration to make more of himself. Mrs. Arkolis hired Kurt to plant roses and a few other odd jobs. She came to think of him as a son.

Red Cloud Pistachios is an incredible book. The characters are the driving force in this tale. Author David Heslop is a master at characterization; he managed to breathe life into each personality. He spared nothing in developing even the secondary characters. There are several secondary plots; the common factors that pull the plots together are the pistachio farm and the small town, Red Cloud. Kurt was one of my favorite characters. Watching him mature into a young man was heartwarming. His relationship with Mrs. Arkolis was touching. JJ was also a special character. For years he had resisted commitment, depriving himself of the joy of parenthood. There were many other special characters that stayed with me long after I finished the book.

Heslop captured the essence of a small town. A small town is more than a group of buildings, it is the inner relationships between. This book allows the reader to peek in the windows of the citizenship and witness their grief, guilt, love, abandonment and reconciliation.

I was quickly drawn into this plot, it held me captive to the last page. I became a part of this book and cared about the characters. I could see the town, the orchard and the run down trailer. Heslop did an excellent job of building the town with words. This book is a must read! Add this to your summer reading list. You will be glad you did.
Recommend this book:
Separation of Faith
A Novel
Cheri Laser
2011 Bronze Medal
316 Pages
Check current price
Fiction - Realistic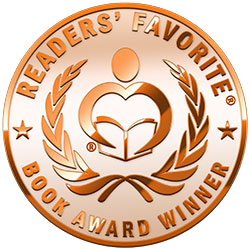 Reviewed by Anne Boiling for Readers' Favorite

Upon the death of Sister Abby, Isaiah Mellington receives a letter from his deceased dad asking him to handle the Sister's affairs. Isaiah discovers Abby had a lot of secrets. Several lives will be affected by revealing Abby's past. His task leads him to Zoie, Rosa and Ava. Heartache, romance and family are only part of the plot.

This is a difficult book to review. The plot is brilliant, so brilliant that I want to share too much. In an effort not to spoil it for other readers I am limiting my summary to the above. I was quickly swept up in the plot of this book. The characters are fascinating and well developed. Each character had a unique personality and together they were dynamic. The plot moves back and forth through time, taking the reader from the 1940's to 2008. At times I wondered if the plot was based on a true story. This book is bound to hit the best seller list!
Contact Author -