Three Shoeboxes
Steven Manchester
2018 Gold Medal
285 Pages
Check current price
Fiction - Realistic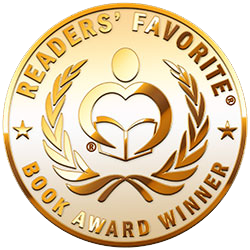 Reviewed by Asher Syed for Readers' Favorite

Fifteen years into a marriage with a woman he genuinely loves, Mac Anderson is instantly overcome with crippling anxiety in Three Shoeboxes by Steven Manchester. With a successful professional life, three children, and with the world on a string, Mac's seemingly perfect life collapses into darkness and spirals out of control when Post Traumatic Stress Disorder rears its devastating head. The reason behind the trigger is revealed with skilled restraint and we watch as a man loses everything – his wife, his children, his money, and his mind. Whether or not he can reclaim all he loves appears to be impossible, but Mac is determined to claw his way back to at least some semblance of his former self on a journey that requires all the strength he no longer possesses.

Three Shoeboxes by Steven Manchester is a beautifully written story of redemption. It's heartbreaking to read as Mac goes into a mode of self-destruction, one which is driven by PTSD unrelated to what most associate the disorder with: military combat. Instead, his affliction is the result of something equally devastating, highlighting a disability that can wreak havoc and cause immense suffering in even an everyday Mac. I loved Manchester's style of writing and believe he has a gift for creating authentic characters that are immediately engaging. The narrative is fantastic and I'd happily recommend this book to anyone looking for an engrossing read into a man's fall from grace and his eventual quest for atonement.This is an easy five stars from me.
AFTER THE GOODE
The Jake Roberts Series, Book 3
Cary Allen Stone
2017 Silver Medal
Kindle Edition
Check current price
Fiction - Realistic
Reviewed by Tyler F. Hosea for Readers' Favorite

After the Goode is Cary Allen Stone's first novel since living in Arizona. He continues to incorporate his surroundings into his writing, since he writes what he knows. The reader gets a complete picture of Atlanta, or in this case, Phoenix, airplanes, flying, comedy clubs, and the human condition. I thoroughly enjoyed creating a picture in my mind of the surroundings in the book. I also enjoyed reading detailed police procedure, something else that the author does extremely well. It is very evident that Stone spends a great deal of time researching his material before beginning to write.

As a reader, I know and love Stone's lead character, Jake Roberts. I look forward to each new novel with excitement rivaling the release of Apple's newest iPhone! In After the Goode, readers are treated to a plethora of new characters. Phoenix Police Department's Wynter Williams and her father, comedian Bobby Goode, airline pilot and Jake's best friend, Fred, Fred's loving supportive girlfriend, Andrea, are all new to the mix. I've had a difficult time deciding which new character I enjoy most. I really find the relationship between Fred and Jake so special. What a beautiful friendship. It leaves the reader wishing that they had a best friend just like that. I can't think of any real people I like as well as Stone's characters. The events of this book will leave readers wondering how many new scars Jake's psyche can withstand. Be ready for an emotional and exhilarating ride.
AFTER THE EVIL
The Jake Roberts Series, Book 1
Cary Allen Stone
2017 Bronze Medal
282 Pages
Check current price
Fiction - Realistic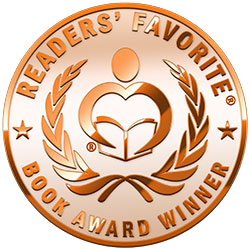 Reviewed by Viga Boland for Readers' Favorite

After the Evil by Cary Allen Stone is another in his exciting series of crime-based fiction surrounding the actions and reflections of his protagonist, policeman Jake Roberts. Cary Allen Stone introduces a lot of characters, including the perpetrator, within the first 10-15 pages of the book. Each of the characters grabs the reader from the get-go. Some readers may find themselves a bit confused by this quick onslaught of characters, wondering who all these people are and where this is all going. But Stone pulls them all together very neatly as the story unfolds into one of those books you just can't put down. Jake and his dedicated group of policemen, led by the talented and beautiful FBI profiler, Mika, take us down a trail of murder, mutilation, sexual aberrations, abuse, romance and mysogynism that still has you thinking about what happened once After the Evil is finished.

While readers may initially feel a bit disoriented by tense changes and unexpected switches between first and third person narration, they will get used to hearing Jake interrupting the narration of events. Well thought out characters and lots of twists and turns as the police desperately try to find a nasty serial killer keep readers turning the pages and leave them wondering what will happen in Cary Allen Stone's next thriller. Readers will also appreciate the realistic look the author gives into human nature. Allen is superb at showing that none of us is all evil or all good: even the killer is lovable, if quite insane ... all good reasons for picking up After the Evil by Cary Allen Stone.
Poison Heartbeats
A Novel
Temple Emmet Williams
2017 Bronze Medal
320 Pages
Check current price
Fiction - Realistic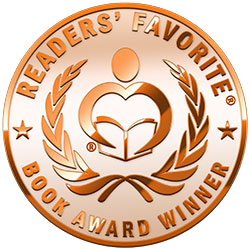 Reviewed by Anne-Marie Reynolds for Readers' Favorite

Poison Heartbeats by Temple Emmet Williams is a very real-to-life story of terrorism. ISIL wants to poison the water network in America and their target is the Jackson River, located in Northwest Virginia. If they succeed in their mission, they will have the blood of thousands on their hands and millions more will never be able to trust a simple glass of water ever again. Abira and Ahmed Khan are twins, born in Afghanistan and separated through war. Ahmed becomes a Holy Warrior of ISIL while Abira becomes Holly Smolkes, a beautiful girl who happens to fall head over heels in love with the Director of the Poison Well unit in Homeland Security. Life is about to become difficult as the twins go head to head in the battle for survival, but who will triumph over all others?

Poison Heartbeats by Temple Emmet Williams blew me away. It is the second story in the Heartbeats series and is, without any doubt, one of the best books I have ever read. It made me want to read the first one and I am definitely looking forward to the third when it comes out. The story started almost like a history lesson, a fascinating one that had an awful lot of bearing on the story. There is a lot of this throughout the book, background that is essential to understanding what is going on – without it, the story would still be there but, in my opinion, not so good. The plot is clever, very real to life, given current world events, and is something that we should all fear could happen at any time. The character development was excellent, leaving you with the impression of having known them. The way the story is written, you can see it playing out, you can almost smell and feel everything that happens. To me, that is the mark of a top-class author, being able to pull a reader into a story in such a way that they end the book shaken, feeling as though they had lived every minute of it. Fantastic book, excellent story, I'm really looking forward to more from Mr. Williams.
MIND OVER MURDER
The Jake Roberts Series, Book 2
Cary Allen Stone
2017 Honorable Mention
170 Pages
Check current price
Fiction - Realistic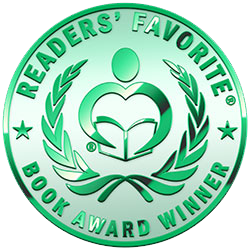 Reviewed by Heather Osborne for Readers' Favorite

Mind Over Murder by Cary Allen Stone is part of the Jake Roberts novel series. Although I haven't read the other books in the series, this one was easy to follow. Detective Jake Roberts takes custody of Lori Powers, a serial killer who had fled to Europe, and Roberts' past lover. Roberts is full of conflicting feelings about the case, but there is little time to fret over them. A new serial killer is on the loose, obsessed with Lori and murdering Detective Roberts. Jared Hamilton is a genius, but has been constantly searching for ways to expand his repertoire of dastardly deeds. Lori and Detective Roberts provide the ideal challenge. Will Roberts manage to untangle the mystery in time to save Lori and himself?

I found Mind Over Murder to be a straight forward novel. I liked the changing perspectives, but I found the different tenses a bit jarring. There were times where the novel changed perspective mid-section, and I had to read back to figure out who it was, Jake or Jared. Aside from this, I did very much enjoy the overall premise of the novel. Having the serial killer's perspective is always interesting to me, and Jared was definitely a twisted individual. You could see Jake's struggles as well as he came to terms with Lori's capture and imprisonment. The story kept on moving until the end, still leaving it open for a potential future novel involving Jake Roberts. Mind Over Murder by Cary Allen Stone worked well as a standalone, but perhaps I might have had a better insight to Jake Roberts had I read the other books. Still, it was a solid novel and kept my interest.
After d Dark
Aderonke Moyinlorun
2017 Honorable Mention
316 Pages
Check current price
Fiction - Realistic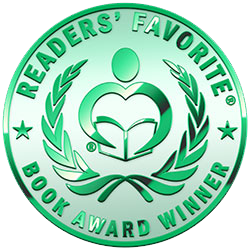 Reviewed by Ruffina Oserio for Readers' Favorite

After d Dark by Aderonke Moyinlorun is a powerful novel with great psychological undertones, a story of abuse, revenge, and murder. Miki Daniels has suffered a lot from her childhood, including rape. After experiencing an abusive childhood and surviving the worst imaginable form of sexual slavery, she finally finds the freedom to pursue the things she desires most in life. But the scars of her past hinder her from accepting love. But when Vincent Ali enters her life, everything changes. She feels accepted as she is and loved tenderly, until her past catches up with her. This time, can she allow it to destroy her or will she rise up against it? Read on to find out a woman's response to a past that has almost crippled her life.

After d Dark is an emotionally intense story that explores the darkness within the human psyche, the pervasiveness of desire, and how the past can affect the way we live and love in the present. The writing is lovely and it has very insightful and intelligent passages. Told in the first person narrative, the story contains great conversations, some of them through text messaging. The dialogues help to enhance character development, allow the reader to penetrate the minds of the characters, and improve the plot elements. The narrative voice is arresting and, right from the first page, it becomes impossible to ignore the seductive voice that draws the reader into the worldview of the protagonist. Aderonke Moyinlorun's protagonist is a character that readers will love, the personification of what is broken in most readers, and the hurts most of them try to deny until it catches up with them. This was an enjoyable read for me, and I must say it is literature for adult readers.

Just Saying
Melanie's Story, Sorrento Book 3
Jianna Higgins
2017 Finalist
368 Pages
Check current price
Fiction - Realistic
Reviewed by Ray Simmons for Readers' Favorite

I've got some catching up to do. I have just finished Just Saying by Jianna Higgins. This is Melanie's Story and apparently it is just one novel in a series called The Sorrento Series. I love the names. Just Kidding, Just Wondering, Just Going, and now, Just Saying. I want to read them all, hence the catching up. I believe Jianna Higgins has a lovely and unique voice. Her portrayal of modern life from the female perspective is poignant and powerful. I found myself moved by a description of a woman with a million things to do, and no one to do them with. A woman who is around a lot of people, but who doesn't feel she is touching anyone. It was so real, so modern, and so sad. I felt I had lived this life before. Maybe I am living it now, but I am just hardened to it. Maybe we are all living it, but only feel it sometimes.

The writing was on point. That's the first thing. If Jianna Higgins could not write, I don't see why anyone would be interested in Melanie's story. But, fortunately, Jianna Higgins can write very well. I'm guessing a lot of people will get to know Melanie. The characters have been plucked right out of modern life and that makes them a flawed, interesting, and tragic group indeed. Jianna Higgins doesn't miss a beat. She paints them perfectly, in all their modern angst. The plot is also modern. It is modern life, and it is as flawed as the characters who live it. The story only needs the perfect pen, with the perfect voice, in order to spring to life. That would be Jianna Higgins.

Ashes
Steven Manchester
2017 Silver Medal
272 Pages
Check current price
Fiction - Realistic
Reviewed by Lisa McCombs for Readers' Favorite

When estranged brothers Tom and Jason Prendergast are informed of the death of their father, a rare shared emotion of relief flits briefly across their individual minds. The man was evil. Always putting brother against brother, degrading each son at every opportunity. With the news of his death, neither Jason nor Tom gave any thought to the other. Until they read a stipulation that required the boys, now men, to travel across the country together to dispose of their father's ashes. While tantalized by the mysterious dangling of a golden carrot under the guise of a last will and testament, Jason and Tom set off on a dangerously uncomfortable road trip.

Having nothing in common but their disdain for their father, the two Prendergast siblings endure many miles of emotional digs at one another's character. While Jason has devoted his life to working with incarcerated men in the courts correctional system, Tom has spent the same amount of years in a more civilized business world as CEO of Silver Lining Aeronautics. Never thinking it possible to appreciate the other's life choices, the Prendergast brothers survive the cross country trip with the ashes of their father in tow.

Ashes by Steven Manchester is a heartwarming tale of emotionally bruised brothers separated by the abuse of their alcoholic, gambling father. While at times pleasantly predictable, the reader witnesses a transition in language and actions that strengthens an ancient, buried bond between the brothers. At the conclusion of their physical journey, Jason and Tom make a discovery that changes their lives.

Playing for the Save
Rachelle Ayala
2017 Gold Medal
332 Pages
Check current price
Fiction - Realistic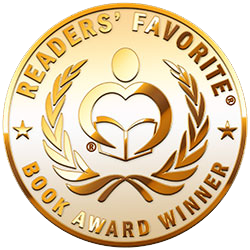 Reviewed by Christian Sia for Readers' Favorite

Playing for the Save by Rachelle Ayala is book three in the Men of Spring series, a well-crafted romance that will delight fans of Nicholas Sparks. Meet veteran relief pitcher, Ryan Hudson, a professional baseball player who keeps to himself and who doesn't want his life entangled in any way by a woman or a family. Jamie Rush is a single mom committed to the care of her two boys, one of whom is autistic. She works very hard to provide for them, without the support of her ex-husband. She is the kind of woman who wouldn't like her already difficult life to get more complicated with another relationship. But things change when her two sons "win a day" with baseball player Ryan Hudson. A powerful bond seems to happen between the baseball icon and the kids, and although she can't trust him, Jamie can't help but fantasize about him. On his part, Ryan feels an irresistible attraction for the devoted mother, but can he muster the courage to face it?

Here is a story that captures the finest feelings of humanity, exploring themes like solitude, motherhood, autism, and love. Although I haven't read a previous book in this series, I found this one complete and masterfully crafted to read as a standalone story. The themes — sports, being a single mom, solitude, love, and courage — are so beautifully woven into the plot that readers are well-informed as much as they are entertained. The pace is steady and the writing is filled with insightful and emotionally charged passages. Playing for the Save is a novel for those readers who enjoy love stories that are well-fleshed out, with characters that are real and memorable. Rachelle Ayala has won a place as one of the best storytellers to feature on my library shelves.

Soldier On
J.D. Wynne
2016 Finalist
174 Pages
Check current price
Fiction - Realistic
Reviewed by Ray Simmons for Readers' Favorite

I liked Soldier On. I liked it a lot. I am a former soldier and I read a lot of books about soldiering and the military in general. I usually like them, but sometimes the writing is weak or the point of view or attitude is not something I can buy into. Soldier On is a first for me. Actually, it's a first on two levels. The first level is that this is the very first book about life in the modern American Army that I have ever read written by a woman. On the second level, it is about a woman in a combat zone. I can't remember ever seeing that perspective and I think it would have stood out. I was hoping Soldier On would be good, but I was wrong. It is great! J.D. Wynne is an excellent writer and it is apparent that she has an excellent wealth of life experiences to draw from. I easily related to the characters, the situations, and the raw emotion of Soldier On.

J.D. Wynne gets it just right. Not too much, not too little, just right. That is extremely hard to do, but when you can do it, the payoff for writer and reader is huge. I enjoyed the reminders of combat stress. I cringed at the reminders of post combat stress. Plot, development, characters; it's all here. Little things are important. Little things count. This should be a huge book. Men and women, fathers and mothers, daughters and sons, every American should read Soldier On. It is an accurate portrayal of the modern American fighting man. Except she's a woman.
Contact Author -