Sparrow Beach
Shelby Raebeck
2019 Gold Medal
328 Pages
Check current price
Fiction - Realistic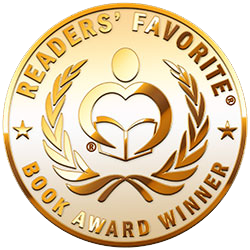 Reviewed By Edith Wairimu for Readers' Favorite

Set in Long Island's East End, Sparrow Beach by Shelby Raebeck shows the strain felt by locals as they try to keep up with the powerful force of commercialization while also exploring family relationships. As the real estate industry continues to grow, Willie, the oldest of the Dorian brothers, hopes to cash in on the fast-moving sector. Michael, his younger brother, is more reserved and less of a risk taker. He is also dealing with the breakdown of his marriage and his strained relationship with his daughter. Everyone around him, including himself, is struggling to keep up with the changes around and within them. Michael strives to remain authentic amidst the chaos, a task that is proving to be very difficult even for him.

In Sparrow Beach, Shelby Raebeck uses a genuine group of characters; each person dealing with their own set of issues. Michael's family grapples with anxiety which results in an agonizing marriage and a difficult relationship between the parents and their teenage daughter. Willie, on the other hand, has his eyes set on the future, preferring never to slow down, only to move forward until he reaches a point where he is forced to stop and reflect on his life. Raebeck expertly explores family dynamics alongside the issue of materialism. He captures how people are made to choose between change and adaption or be left behind. This book is well written with its intricately created dialogues and themes that continue to linger long after the reading is completed. It is a contemporary story that is both relevant and eye-opening.
Closure
Based on a True Story
Tasche Laine
2018 Finalist
306 Pages
Check current price
Fiction - Realistic
Reviewed By Divine Zape for Readers' Favorite

Based on a true story, Closure by Tasche Laine follows the story of Tara Carter and Trey Thompson, who grew up together but were separated by unforeseen circumstances. Trey is two months older than Tara, and because their moms were close friends, the kids got to do a lot of things together. At their tender age, Trey would declare: "When I grow up, I'm going to marry Tara!" But their affection for each other, pure and powerful as could be, would go through the test of time with separation. But they can't erase the memories of each other, and so they keep in contact through letters. It will be twenty years before they get the chance to see each other again. Could this be a chance for a promise they made when they were kids to be kept?

There is so much beauty in this story and Tasche Laine knows how to help readers connect with some of the moving memories of their childhood. I enjoyed the tone of the story — compelling and clear. The story is told in an arresting first person narrative voice — a really irresistible voice — which pulls the reader in and allows them to see events through the eyes of the characters. The use of the epistolary style is skillful and it adds a lot to the story's development in areas of plot, character, and theme. Closure features very compelling themes, and personal trials and personal development are woven neatly into the story. The themes of family, love, rape, and relationships are well developed in the plot. Readers will be pulled in by the intensity of emotions and the drama that is featured in the writing. It's a beautiful story, beautifully told.
The Love Fool
Lorenzo Petruzziello
2018 Honorable Mention
314 Pages
Check current price
Fiction - Realistic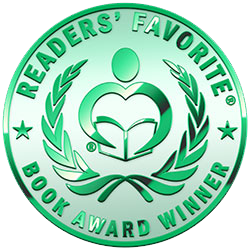 Reviewed By Deborah Lloyd for Readers' Favorite

Alex Corso embarked on a new adventure by moving to Rome for a contract position with Zero Otto Marketing. His boss, Eleanora Persini, assigned him to work with Pernille Bjorn. Pernille, Scandinavia's famous chef and cookbook author, was making her debut in Italy. Alex was in charge of promoting her and her new cookbook through television programs, publicity events and social media. However, he was unable to leave his past behind, especially his convoluted relationship with Emily Whitehead. Emily and he met during freshman year at a Boston college, and he had been infatuated with her ever since. Author Lorenzo Petruzziello has written an unique, complex romantic tale in The Love Fool: A Rome-antic Comedy. It had been seven years since he and Emily had any communication, and her visit to Rome presented a crossroads moment for them. At the same time, his work with Pernille, and a brief interlude with an Italian woman, add to the story's intricacies.

This book is a quick read, as the writing flows easily back and forth, from the present day 2011 to Alex's and Emily's 1990s college days. Rome is beautifully and realistically described, from the restaurant and bar culture, to the old buildings and tourist sites, to the unforgiving paparazzi. The book is written from Alex's perspective; it is refreshing to delve into the thoughts and feelings of the male side of romantic relationships. The Love Fool: A Rome-antic Comedy, written by Lorenzo Petruzziello, is a delightful and thought-provoking tale. The reader is engaged throughout the entire story, and it is not clear how it will all work out until the last pages of the book. An entertaining read!
Surviving the Fatherland
A True Coming-of-age Love Story Set in WWII Germany
Annette Oppenlander
2018 Bronze Medal
372 Pages
Check current price
Fiction - Realistic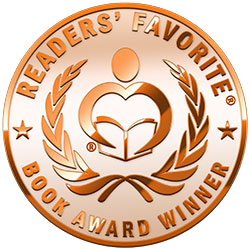 Reviewed By Peggy Jo Wipf for Readers' Favorite

Annette Oppenlander opened doors in her heritage that most people would have kept closed when she penned Surviving the Fatherland: A True Coming-of-age Love Story Set in WWII Germany. She records her parents' young lives as they watch fathers, brothers, and friends go off to fulfill their duty fighting for Hitler's regime. While Gunter Schmidt's father and brother are sent to fight, he faces battles of his own as the man of the house. Providing for a mother and younger brother, while there wasn't food to be found, no work available, and Nazi spies planted in the neighborhood, was almost impossible. Lillian Cronen faces unique challenges as a girl. She must support her mother and brother while warding off the attentions of her mother's beaus.

I feel almost inadequate to write a review on the lives of two people who went through unimaginable turmoil under a dictator who betrayed his own people. Annette Oppenlander's tribute to her parents through Surviving the Fatherland: A True Coming-of-age Love Story Set in WWII Germany is simply beautiful. She paints a vivid picture of how the German people were broken by the sacrifices they made to their country. At times I could not put Surviving the Fatherland down; at other times I had to walk away from the starving people, the bombings, and sad conditions under which these people lived. Annette carefully records a different Germany than what the outside world perceived. I was amazed at how open her parents were about their suffering, the guilt they felt at times, and what they had to do to survive; it makes me long to read about the events that did not make it into this historical fiction novel. I loved this book!

The Prize
Geoffrey M Cooper
2018 Silver Medal
240 Pages
Check current price
Fiction - Realistic
Reviewed By Ruffina Oserio for Readers' Favorite

The Prize by Geoffrey M Cooper will absorb any category of reader — fans of fast-paced, character-driven stories, medical aficionados, and anyone looking for an exciting read with a huge conflict. Pam Weller has just made a medical discovery that could change the lives of millions positively and provide a permanent solution to Alzheimer's. Her success comes as a huge blow to Eric Prescott, one of the pioneering researchers in Alzheimer's with a strong ambition for the Nobel Prize. Now, Prescott is bent on stealing Weller's work and making her come across to the public as a fraud. Aided by one of Pam's research partners, he becomes her nightmare, dragging her into a heinous game of deceit and fraud. The question is: Can murder be eliminated from the dangerous game and can Pam Weller find what it takes to outwit the cunning of someone like Prescott?

A medical thriller at its best, featuring themes that are real and contemporary and characters that are highly believable. The reader gets sucked into a world of science and medicine, with characters that are driven and rock-solid. The reader gets the impression that the author brings into the work his world of research and medical specialization to create a universe that will excite the reader's mind and compel them to sit alongside the intelligent characters. Geoffrey M Cooper demonstrates a great gift for conflict and plot, weaving scenes that are emotionally rich and focused, and keeping the reader excited about the plot with well-crafted suspense and red herrings. The Prize is surely a bestseller in the making, a page-turner that is intelligently plotted and accomplished with unusual finesse and mastery.

Three Shoeboxes
Steven Manchester
2018 Gold Medal
285 Pages
Check current price
Fiction - Realistic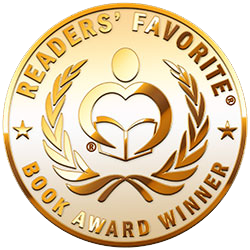 Reviewed By Asher Syed for Readers' Favorite

Fifteen years into a marriage with a woman he genuinely loves, Mac Anderson is instantly overcome with crippling anxiety in Three Shoeboxes by Steven Manchester. With a successful professional life, three children, and with the world on a string, Mac's seemingly perfect life collapses into darkness and spirals out of control when Post Traumatic Stress Disorder rears its devastating head. The reason behind the trigger is revealed with skilled restraint and we watch as a man loses everything – his wife, his children, his money, and his mind. Whether or not he can reclaim all he loves appears to be impossible, but Mac is determined to claw his way back to at least some semblance of his former self on a journey that requires all the strength he no longer possesses.

Three Shoeboxes by Steven Manchester is a beautifully written story of redemption. It's heartbreaking to read as Mac goes into a mode of self-destruction, one which is driven by PTSD unrelated to what most associate the disorder with: military combat. Instead, his affliction is the result of something equally devastating, highlighting a disability that can wreak havoc and cause immense suffering in even an everyday Mac. I loved Manchester's style of writing and believe he has a gift for creating authentic characters that are immediately engaging. The narrative is fantastic and I'd happily recommend this book to anyone looking for an engrossing read into a man's fall from grace and his eventual quest for atonement.This is an easy five stars from me.
Just Saying
Melanie's Story, Sorrento Book 3
Jianna Higgins
2017 Finalist
368 Pages
Check current price
Fiction - Realistic
Reviewed By Ray Simmons for Readers' Favorite

I've got some catching up to do. I have just finished Just Saying by Jianna Higgins. This is Melanie's Story and apparently it is just one novel in a series called The Sorrento Series. I love the names. Just Kidding, Just Wondering, Just Going, and now, Just Saying. I want to read them all, hence the catching up. I believe Jianna Higgins has a lovely and unique voice. Her portrayal of modern life from the female perspective is poignant and powerful. I found myself moved by a description of a woman with a million things to do, and no one to do them with. A woman who is around a lot of people, but who doesn't feel she is touching anyone. It was so real, so modern, and so sad. I felt I had lived this life before. Maybe I am living it now, but I am just hardened to it. Maybe we are all living it, but only feel it sometimes.

The writing was on point. That's the first thing. If Jianna Higgins could not write, I don't see why anyone would be interested in Melanie's story. But, fortunately, Jianna Higgins can write very well. I'm guessing a lot of people will get to know Melanie. The characters have been plucked right out of modern life and that makes them a flawed, interesting, and tragic group indeed. Jianna Higgins doesn't miss a beat. She paints them perfectly, in all their modern angst. The plot is also modern. It is modern life, and it is as flawed as the characters who live it. The story only needs the perfect pen, with the perfect voice, in order to spring to life. That would be Jianna Higgins.

After d Dark
Aderonke Moyinlorun
2017 Honorable Mention
316 Pages
Check current price
Fiction - Realistic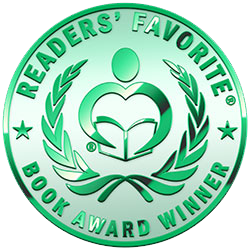 Reviewed By Ruffina Oserio for Readers' Favorite

After d Dark by Aderonke Moyinlorun is a powerful novel with great psychological undertones, a story of abuse, revenge, and murder. Miki Daniels has suffered a lot from her childhood, including rape. After experiencing an abusive childhood and surviving the worst imaginable form of sexual slavery, she finally finds the freedom to pursue the things she desires most in life. But the scars of her past hinder her from accepting love. But when Vincent Ali enters her life, everything changes. She feels accepted as she is and loved tenderly, until her past catches up with her. This time, can she allow it to destroy her or will she rise up against it? Read on to find out a woman's response to a past that has almost crippled her life.

After d Dark is an emotionally intense story that explores the darkness within the human psyche, the pervasiveness of desire, and how the past can affect the way we live and love in the present. The writing is lovely and it has very insightful and intelligent passages. Told in the first person narrative, the story contains great conversations, some of them through text messaging. The dialogues help to enhance character development, allow the reader to penetrate the minds of the characters, and improve the plot elements. The narrative voice is arresting and, right from the first page, it becomes impossible to ignore the seductive voice that draws the reader into the worldview of the protagonist. Aderonke Moyinlorun's protagonist is a character that readers will love, the personification of what is broken in most readers, and the hurts most of them try to deny until it catches up with them. This was an enjoyable read for me, and I must say it is literature for adult readers.

MIND OVER MURDER
The Jake Roberts Series, Book 2
Cary Allen Stone
2017 Honorable Mention
180 Pages
Check current price
Fiction - Realistic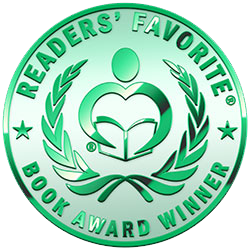 Reviewed By Heather Osborne for Readers' Favorite

Mind Over Murder by Cary Allen Stone is part of the Jake Roberts novel series. Although I haven't read the other books in the series, this one was easy to follow. Detective Jake Roberts takes custody of Lori Powers, a serial killer who had fled to Europe, and Roberts' past lover. Roberts is full of conflicting feelings about the case, but there is little time to fret over them. A new serial killer is on the loose, obsessed with Lori and murdering Detective Roberts. Jared Hamilton is a genius, but has been constantly searching for ways to expand his repertoire of dastardly deeds. Lori and Detective Roberts provide the ideal challenge. Will Roberts manage to untangle the mystery in time to save Lori and himself?

I found Mind Over Murder to be a straight forward novel. I liked the changing perspectives, but I found the different tenses a bit jarring. There were times where the novel changed perspective mid-section, and I had to read back to figure out who it was, Jake or Jared. Aside from this, I did very much enjoy the overall premise of the novel. Having the serial killer's perspective is always interesting to me, and Jared was definitely a twisted individual. You could see Jake's struggles as well as he came to terms with Lori's capture and imprisonment. The story kept on moving until the end, still leaving it open for a potential future novel involving Jake Roberts. Mind Over Murder by Cary Allen Stone worked well as a standalone, but perhaps I might have had a better insight to Jake Roberts had I read the other books. Still, it was a solid novel and kept my interest.
Poison Heartbeats
A Novel
Temple Emmet Williams
2017 Bronze Medal
320 Pages
Check current price
Fiction - Realistic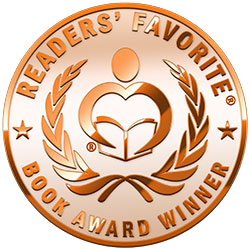 Reviewed By Anne-Marie Reynolds for Readers' Favorite

Poison Heartbeats by Temple Emmet Williams is a very real-to-life story of terrorism. ISIL wants to poison the water network in America and their target is the Jackson River, located in Northwest Virginia. If they succeed in their mission, they will have the blood of thousands on their hands and millions more will never be able to trust a simple glass of water ever again. Abira and Ahmed Khan are twins, born in Afghanistan and separated through war. Ahmed becomes a Holy Warrior of ISIL while Abira becomes Holly Smolkes, a beautiful girl who happens to fall head over heels in love with the Director of the Poison Well unit in Homeland Security. Life is about to become difficult as the twins go head to head in the battle for survival, but who will triumph over all others?

Poison Heartbeats by Temple Emmet Williams blew me away. It is the second story in the Heartbeats series and is, without any doubt, one of the best books I have ever read. It made me want to read the first one and I am definitely looking forward to the third when it comes out. The story started almost like a history lesson, a fascinating one that had an awful lot of bearing on the story. There is a lot of this throughout the book, background that is essential to understanding what is going on – without it, the story would still be there but, in my opinion, not so good. The plot is clever, very real to life, given current world events, and is something that we should all fear could happen at any time. The character development was excellent, leaving you with the impression of having known them. The way the story is written, you can see it playing out, you can almost smell and feel everything that happens. To me, that is the mark of a top-class author, being able to pull a reader into a story in such a way that they end the book shaken, feeling as though they had lived every minute of it. Fantastic book, excellent story, I'm really looking forward to more from Mr. Williams.
Contact Author -