Bread Bags & Bullies
Surviving the 80s
Steven Manchester
2020 Gold Medal
288 Pages
Check current price
Fiction - Realistic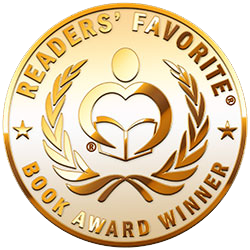 Reviewed by Asher Syed for Readers' Favorite

It's often joked about that between the Boomers and the Millennials, there's an entire generation that hates them both. We are Generation X, and in the ranks is author Steven Manchester, an aficionado of all things 1980s, wrapped up in the pages of Bread Bags & Bullies: Surviving the 80s. In a moment of schooling his boys, Manchester unwittingly taps into the words of his father and it triggers a deluge of childhood memories, for better or worse. All of the quintessential elements are in play: a schoolyard bully, a bedroom split with an accordion door, bunk beds and Ghostbusters, fights and flatulence, a mutilated dog and a bloody hitchhiker... Herbie and Cockroach have much to be grateful for in spite of and as a result of an upbringing in the 80s style of parenting.

Steven Manchester has vindicated every parent of today who was raised in the 80s with the book Bread Bags & Bullies. As expected, there are a ton of pop culture references, brands, movies, songs, and all things Americana in the day and age. What makes Manchester's novel so much better is that it is used to enhance the experience of the reader as opposed to just being the abused vehicle that carries the actual story. The writing is clean and tight, the dialogue is authentic. If I'm being totally honest I could have done without multi-paragraph monologues written in italics, but it is forgiven in the context of a good story. This time. I think this book will resonate well with a wide range of readers in the same way that the resurgence of 80s iconography is having its moment in television and film. Overall, this is a fun romp that kept me chuckling at a few prize pieces long after I'd finished it.
Dark Blossom
Neel Mullick
2019 Finalist
224 Pages
Check current price
Fiction - Realistic
Reviewed by Divine Zape for Readers' Favorite

Dark Blossom by Neel Mullick is a novel with powerful psychological underpinnings. Sam returns home from a business trip a day before his son's thirteenth birthday, only to be struck by a debilitating tragedy. At first, he thinks he can handle the loss on his own but quickly learns that he needs help, which is why he seeks out Cynthia, an experienced therapist. But Cynthia has her own demons she is struggling with, having suffered a painful divorce, and with an ex-husband whose shadow still looms over her daughter. It's a story of two people who are deeply hurt and who are struggling to save themselves, but can they help each other? What about Cynthia's daughter, Lily, who has a devastating secret?

Dark Blossom explores the drama and the tension in the lives of seemingly ordinary people. Neel Mullick's characters are genuinely flawed and broken, which helps in creating the realism that permeates this narrative. I also enjoyed watching how Cynthia's and Sam's lives evolve as they seek answers. The idea of broken people seeking answers in each other is deftly developed in this novel. The plot is as unpredictable as the characters and the reader will be interested in finding out what will become of these characters. Can they find salvation in each other? The writing is beautiful, the plot tight, and the characters real and elaborately developed. I couldn't stop reading, turning the pages and looking forward to what happens next.
You Can't Force Love
Marie Drake
2019 Honorable Mention
215 Pages
Check current price
Fiction - Realistic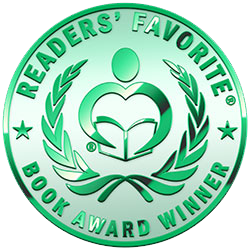 Reviewed by Romuald Dzemo for Readers' Favorite

Marie Drake's You Can't Force Love is a realistic novel with multi-layered characters. We encounter two sophisticated characters, drawn from two different worlds and thrust together in the same foster home. The only thing that Jordan Fry and Kimberly Orvine have in common is the fact that they have both lost a parent. While Kimberly is bent on self-destructive behaviors and determined to punish herself, Jordan thinks he can change his past and he believes that by focusing on Kimberly, he can trump his past and set out on a better path. He couldn't be more wrong because Kimberly only sees in him the provocation to plunge deeper into the darkness that pulls her. Can Jordan change her or will she end up unleashing the fire in him?

You Can't Force Love is a tale filled with powerful lessons on love, tolerance, and personal development. It is entertaining while asking serious questions on love and conviviality — can two people who are egocentric and diametrically opposed to each other find common ground and nurture a relationship? The author does a wonderful job with the characters, building them up with care and exploring the backgrounds that determine what they are today. From the beginning of the narrative, the reader sees that life is a huge challenge for Jordan but the way the author builds the conflict is impeccable. The world building is great with vivid elements of the setting, but what had me turning from page to page is the author's exploration of the inner worlds of the characters — where the conflict begins. The dialogues are exciting and they move the story forward steadily. Marie Drake creates characters that readers will love and hate at the same time and a story that they won't put down even for a moment.
Known Entity
An Unauthorized History
Phil Klahn
2019 Bronze Medal
166 Pages
Check current price
Fiction - Realistic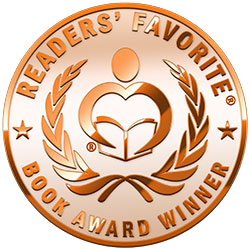 Reviewed by Ruffina Oserio for Readers' Favorite

Known Entity: An Unauthorized History by Phil Klahn is a fun read, a narrative that captures the soul and spirit of a band. It opens with a short prologue that explains why some bands disintegrate: "Bands come and bands go. Some fade quietly, eroded by neglect or changing interests. Others are consumed in the fiery flames of clashing egos, personalities, and creative visions." Known Entity explores the journey of a group of childhood friends who belonged to a folk rock band and how their lives were brought together by music. AP, Brody, Mert and other characters look back at the memories. The author explores the conflicts, the fun moments, and the fall outs, but then there is the undying love for music, which might rekindle powerful memories.

There is a lot to enjoy in this book; the writing that is atmospheric, humor that bites, and the characters that are real and that reflect a background that music buffs will love. There is a lot of drama in this book and the drama feels so real as does the conflict. Moments like longtime friends and founding fathers of the band, the lead singer and the lead guitarist, at each other's throats and trading blows on the side of a rural highway are aplenty in the narrative. The humor fills each page of the story and Phil Klahn knows how to translate it into great writing. Known Entity:An Unauthorized History is mesmerizing, a well-written story that is filled with realism and that reveals the challenges of a rock band. I loved it, loved the compelling characters, loved their world, loved the hilarity of their adventures, and the unique voice in which the story is told.
Area Bird
Duty doesn't always follow the rules (Gray Girl Book 2)
Susan I Spieth
2019 Silver Medal
261 Pages
Check current price
Fiction - Realistic
Reviewed by K.C. Finn for Readers' Favorite

Area Bird is a work of military fiction based on real events, penned by author Susan I Spieth. This coming of age novel is the second in the Gray Girl series, following the experiences of women cadets in the 1980s when the US Military Academy first began to admit them. We follow Jan Wishart as her fellow female cadets start dropping out of the academy all around her, and Jan becomes determined to find out why before she too falls victim to whatever is causing the problem. When the issue turns out to be all over West Point, Jan is determined to reveal the brutal sexism taking place for all the world to see.

Social issues, realism, and military life come together in this fascinating slice of life work by author Susan I Spieth. The narration of Jan's experiences is packed with realistic details from West Point Academy, recreated perfectly from the author's own personal experiences, and yet Jan is very much her own character and the narrative stays true to her rather than becoming too much of a memoir. The plot is filled with characters who reveal the most horrible aspects of human nature and the gender divide, but there are rays of hope and moments of triumph that peek through the struggle, giving the novel its raw emotional quality and high readability. Overall, Area Bird is an important work in the history of women's fiction, but it's also an engaging, dramatic read and part of an inspirational series.
Sparrow Beach
Shelby Raebeck
2019 Gold Medal
Kindle Edition
Check current price
Fiction - Realistic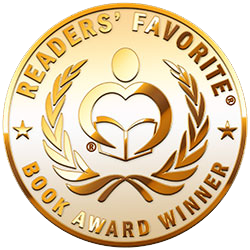 Reviewed by Edith Wairimu for Readers' Favorite

Set in Long Island's East End, Sparrow Beach by Shelby Raebeck shows the strain felt by locals as they try to keep up with the powerful force of commercialization while also exploring family relationships. As the real estate industry continues to grow, Willie, the oldest of the Dorian brothers, hopes to cash in on the fast-moving sector. Michael, his younger brother, is more reserved and less of a risk taker. He is also dealing with the breakdown of his marriage and his strained relationship with his daughter. Everyone around him, including himself, is struggling to keep up with the changes around and within them. Michael strives to remain authentic amidst the chaos, a task that is proving to be very difficult even for him.

In Sparrow Beach, Shelby Raebeck uses a genuine group of characters; each person dealing with their own set of issues. Michael's family grapples with anxiety which results in an agonizing marriage and a difficult relationship between the parents and their teenage daughter. Willie, on the other hand, has his eyes set on the future, preferring never to slow down, only to move forward until he reaches a point where he is forced to stop and reflect on his life. Raebeck expertly explores family dynamics alongside the issue of materialism. He captures how people are made to choose between change and adaption or be left behind. This book is well written with its intricately created dialogues and themes that continue to linger long after the reading is completed. It is a contemporary story that is both relevant and eye-opening.
Closure
Based on a True Story
Tasche Laine
2018 Finalist
318 Pages
Check current price
Fiction - Realistic
Reviewed by Divine Zape for Readers' Favorite

Based on a true story, Closure by Tasche Laine follows the story of Tara Carter and Trey Thompson, who grew up together but were separated by unforeseen circumstances. Trey is two months older than Tara, and because their moms were close friends, the kids got to do a lot of things together. At their tender age, Trey would declare: "When I grow up, I'm going to marry Tara!" But their affection for each other, pure and powerful as could be, would go through the test of time with separation. But they can't erase the memories of each other, and so they keep in contact through letters. It will be twenty years before they get the chance to see each other again. Could this be a chance for a promise they made when they were kids to be kept?

There is so much beauty in this story and Tasche Laine knows how to help readers connect with some of the moving memories of their childhood. I enjoyed the tone of the story — compelling and clear. The story is told in an arresting first person narrative voice — a really irresistible voice — which pulls the reader in and allows them to see events through the eyes of the characters. The use of the epistolary style is skillful and it adds a lot to the story's development in areas of plot, character, and theme. Closure features very compelling themes, and personal trials and personal development are woven neatly into the story. The themes of family, love, rape, and relationships are well developed in the plot. Readers will be pulled in by the intensity of emotions and the drama that is featured in the writing. It's a beautiful story, beautifully told.
The Love Fool
Lorenzo Petruzziello
2018 Honorable Mention
314 Pages
Check current price
Fiction - Realistic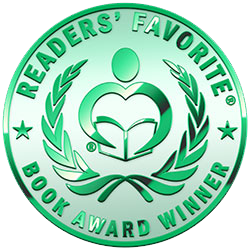 Reviewed by Deborah Lloyd for Readers' Favorite

Alex Corso embarked on a new adventure by moving to Rome for a contract position with Zero Otto Marketing. His boss, Eleanora Persini, assigned him to work with Pernille Bjorn. Pernille, Scandinavia's famous chef and cookbook author, was making her debut in Italy. Alex was in charge of promoting her and her new cookbook through television programs, publicity events and social media. However, he was unable to leave his past behind, especially his convoluted relationship with Emily Whitehead. Emily and he met during freshman year at a Boston college, and he had been infatuated with her ever since. Author Lorenzo Petruzziello has written an unique, complex romantic tale in The Love Fool: A Rome-antic Comedy. It had been seven years since he and Emily had any communication, and her visit to Rome presented a crossroads moment for them. At the same time, his work with Pernille, and a brief interlude with an Italian woman, add to the story's intricacies.

This book is a quick read, as the writing flows easily back and forth, from the present day 2011 to Alex's and Emily's 1990s college days. Rome is beautifully and realistically described, from the restaurant and bar culture, to the old buildings and tourist sites, to the unforgiving paparazzi. The book is written from Alex's perspective; it is refreshing to delve into the thoughts and feelings of the male side of romantic relationships. The Love Fool: A Rome-antic Comedy, written by Lorenzo Petruzziello, is a delightful and thought-provoking tale. The reader is engaged throughout the entire story, and it is not clear how it will all work out until the last pages of the book. An entertaining read!
Surviving the Fatherland
A True Coming-of-age Love Story Set in WWII Germany
Annette Oppenlander
2018 Bronze Medal
372 Pages
Check current price
Fiction - Realistic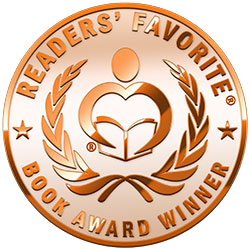 Reviewed by Peggy Jo Wipf for Readers' Favorite

Annette Oppenlander opened doors in her heritage that most people would have kept closed when she penned Surviving the Fatherland: A True Coming-of-age Love Story Set in WWII Germany. She records her parents' young lives as they watch fathers, brothers, and friends go off to fulfill their duty fighting for Hitler's regime. While Gunter Schmidt's father and brother are sent to fight, he faces battles of his own as the man of the house. Providing for a mother and younger brother, while there wasn't food to be found, no work available, and Nazi spies planted in the neighborhood, was almost impossible. Lillian Cronen faces unique challenges as a girl. She must support her mother and brother while warding off the attentions of her mother's beaus.

I feel almost inadequate to write a review on the lives of two people who went through unimaginable turmoil under a dictator who betrayed his own people. Annette Oppenlander's tribute to her parents through Surviving the Fatherland: A True Coming-of-age Love Story Set in WWII Germany is simply beautiful. She paints a vivid picture of how the German people were broken by the sacrifices they made to their country. At times I could not put Surviving the Fatherland down; at other times I had to walk away from the starving people, the bombings, and sad conditions under which these people lived. Annette carefully records a different Germany than what the outside world perceived. I was amazed at how open her parents were about their suffering, the guilt they felt at times, and what they had to do to survive; it makes me long to read about the events that did not make it into this historical fiction novel. I loved this book!

The Prize
Geoffrey M Cooper
2018 Silver Medal
240 Pages
Check current price
Fiction - Realistic
Reviewed by Ruffina Oserio for Readers' Favorite

The Prize by Geoffrey M Cooper will absorb any category of reader — fans of fast-paced, character-driven stories, medical aficionados, and anyone looking for an exciting read with a huge conflict. Pam Weller has just made a medical discovery that could change the lives of millions positively and provide a permanent solution to Alzheimer's. Her success comes as a huge blow to Eric Prescott, one of the pioneering researchers in Alzheimer's with a strong ambition for the Nobel Prize. Now, Prescott is bent on stealing Weller's work and making her come across to the public as a fraud. Aided by one of Pam's research partners, he becomes her nightmare, dragging her into a heinous game of deceit and fraud. The question is: Can murder be eliminated from the dangerous game and can Pam Weller find what it takes to outwit the cunning of someone like Prescott?

A medical thriller at its best, featuring themes that are real and contemporary and characters that are highly believable. The reader gets sucked into a world of science and medicine, with characters that are driven and rock-solid. The reader gets the impression that the author brings into the work his world of research and medical specialization to create a universe that will excite the reader's mind and compel them to sit alongside the intelligent characters. Geoffrey M Cooper demonstrates a great gift for conflict and plot, weaving scenes that are emotionally rich and focused, and keeping the reader excited about the plot with well-crafted suspense and red herrings. The Prize is surely a bestseller in the making, a page-turner that is intelligently plotted and accomplished with unusual finesse and mastery.

Contact Author -