Recommend this book:
Warrior's Song
Thomas Hill
2011 Bronze Medal
234 Pages
Check current price
Fiction - Paranormal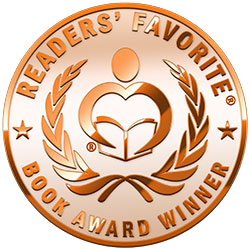 Reviewed by Brenda Casto for Readers' Favorite

Parker Hill is a twenty-year-old college student who is on the cusp of knowing what he wants to do with his life. His father, who is a judge, wants Parker to follow the family into law, but Parker has other ideas; he thinks he might want to major in history. Just before summer break, he has a recurring dream in which he finds himself in a desert, being pursued by three men and eventually shot. The thing is, in his dream he is an Indian warrior. He feels drawn to take a trip to Denver, and his friend Sam Lukas decides to go along. Will he figure out what is drawing him to Denver, and what the dreams he is having are about?

In Warrior's Song, Thomas Hill easily weaves Parker's past and present together giving the reader a good picture of who Parker is. The vividness in which his dreams are described easily pulled me along making me wonder why Parker, who was from the east coast, would be dreaming that he is a Native American; but as the story unfolds, I realized that it was all a part of the big picture. I loved the author's descriptions; he described D.C. in such a way that I felt like I was right along with Parker, and he painted a picture of Colorado that I can only describe as epic. It's easy to imagine the beauty of the area, as well as the poverty of some of the areas Parker visited. I really would be remiss if I didn't say that the ending of the story totally took me by surprise! While this book is different than what I normally read, I found it an enjoyable read and would certainly look for more from this author.
Recommend this book:
Merryweather Lodge
Ancient Revenge
Pauline Holyoak
2011 Silver Medal
250 Pages
Check current price
Fiction - Paranormal
Reviewed by Anne Boling for Readers' Favorite

While visiting her aunt and uncle, 14-year-old Emily discovered two ghosts living in their quaint little cottage near Stonehenge. One ghost was a young girl. The other ghost appeared to be evil, taunted her during her visit and left her feeling threatened. No one believed Emily except for a teenage neighbor, Jonathan. Emily was determined to learn more about the ghosts. Five years later Emily returned to the cottage to try to solve the mystery. She was reunited with Jonathan and there was romance in the air.

This book was hard to put down. It was easy to connect to the characters; I felt as if I was right there with them. This tale is full of mystery, suspense and paranormal attributes, from magic, sorcery, ghosts, love and romance, to reincarnation. This is the first book in a new trilogy by the author. It is an edge-of-your-seat thriller that will stay with you long into the night. If you are looking for a good thriller, then look no further. Grab a copy, turn on the light and close the drapes.
Contact Author -