Siren's Call
The Siren Series Volume 1
Jessica Cage
2015 Silver Medal
257 Pages
Check current price
Fiction - Paranormal
Reviewed by Jack Magnus for Readers' Favorite

Siren's Call is a mythological fantasy written by Jessica Cage. Syrinada is just an ordinary young woman, as far as she's concerned. She's an orphan and was raised by her Aunt Noreen. Everything changes when she's attacked on her way home by a van load of thugs. The leader injects her with a drug, and, when she awakens, she's in a grubby room with her captor. When he begins to assault her, Syrinada watches in horror as he explodes. She's become obsessed with her attackers, and begins to hunt them down with a weird and inexplicable sexual tension and hunger. Her friend, Malachi, tells her that he knows what's going on with her. He and his brother, Demetrius, have been watching over her as her guardians. Syrinada, Malachi explains, is a siren whose mother fell in love with one of the sirens' mortal enemies, a warlock. Syrinada's mother died, but her father is still very much alive and is but one of many enemies intent on harming her.

Jessica Cage's mythological fantasy, Siren's Call, is an entertaining and fast-paced novel that grabbed my attention from the minute I started reading it and held it throughout the story. Syrinada is feisty, stubborn and a lot of fun to read about. The mythological story behind Siren's Call is compelling and well-plotted. Malachi and Demetrius are solid supporting characters, and their rivalry over Syrinada is tense and dynamic. I enjoyed watching Malachi coach the newly awoken siren in Syrinada, who's quite unable at first to resist seducing and destroying just about any man she encounters. Their trip to Louisiana is beautifully described, especially the boat trip the three of them take to visit the seer, Cecile, in her cabin in the swamp. I'm looking forward to reading the next book in this series. Siren's Call is highly recommended.
Special Attraction
The Coursodon Dimension
M.L. Ryan
2015 Gold Medal
314 Pages
Check current price
Fiction - Paranormal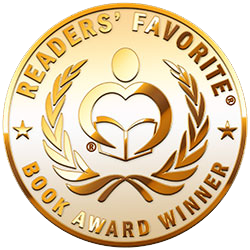 Reviewed by Jack Magnus for Readers' Favorite

Special Attraction (Book Three of The Coursodon Dimension Series) is a paranormal, contemporary fantasy written by M.L. Ryan. Hailey is a shape-shifter whose boyfriend, Alex, is a prince from the Coursodon Dimension and whose trainer, Sebastian Kess, had first inhabited her Kindle and then transferred into her body where they forged a unique and not very comfortable bond. When Sebastian left Hailey's body, some of his powers stayed with her, enabling her to shift into a Harris hawk for brief periods of time. Alex and Sebastian are Coursodon enforcers who track down inter-dimensional bad guys. The three of them are trying to locate a demented killer who killed and dismembered three hikers on the Appalachian Mountain Trail. While they were able to locate all of the body parts, the killer disappeared without a trace.

Special Attraction is entertaining and original, and while it's book 3 in The Coursodon Dimension Series, author M.L. Ryan smoothly and subtly clues new readers in well enough for the book to stand on its own. She also doesn't give away very much of the previous books either. That's a good thing as I've enjoyed this book too much to be able to resist going back and reading the first two books in the series. Hailey is tough, funny and undaunted, except when her dreaded mother comes around. Her interactions with Alex and Sebastian are a lot of fun to watch, and her issue with her shape-shifting appetites for small, furry creatures is just one of the things that make this book special. If Books One and Two are anywhere as entertaining and enjoyable as Special Attraction, I'll be a happy reader indeed. Special Attraction (Book Three of The Coursodon Dimension Series) is an absorbing and exciting contemporary fantasy, and it is highly recommended.
Stan
Richard Wold
2014 Finalist
Kindle Edition
Check current price
Fiction - Paranormal
Reviewed by Bil Howard for Readers' Favorite

When Stan Foster washed up on the banks of the Hudson River, he had no recollection of jumping from the George Washington Bridge, only of falling and then of being alive. Stan by Richard Wold is the story of his search to rediscover who he is and why he had jumped from the bridge. He washed into Abigail's office at the psychiatric ward at the Catholic hospital where she began to try to help him put the pieces of the puzzle together. Having feelings for him, however, caused her to send him to a different psychologist. This person leads Stan to believe that he is actually Satan inhabiting the body of a dark artist. As Stan struggles with the visions that he sees whenever he touches people, and his overwhelming desire to bring out goodness and light, he is conflicted and veers to both extremes. Abigail simply can't allow Stan to slip through the cracks; there is too much good in him. Along with the two therapists which seem to be coming from completely opposite sides of good and evil, Stan's agent Lilith is pushing him to the darker side of his art and trying to wield her influence over him as well. Which force will win out? Will Stan discover who he is on his own or will he attempt to repeat trying to take his own life again?

The depth of exploration into the good and evil of the soul are expertly undertaken in Richard Wold's novel Stan. As you turn the pages and explore deeper into the mysteries, the emotions of pain, joy, fear, and confusion grip your own soul and you find yourself fighting right alongside Stan. The intriguing sideline to this is the effect that it has on Abigail as she, too, is struggling at first on behalf of Stan, but it is her own struggle as well. Deep, intriguing and full of soul-searching, Stan will hold you captive up until the very last word and beyond.
Trial By Fire
A Covencraft Novel
Margarita Gakis
2014 Finalist
324 Pages
Check current price
Fiction - Paranormal
Reviewed by Lit Amri for Readers' Favorite

Trial by Fire is the story of Jade, a young woman who seems to lead a rather mundane life. But something strange has been happening lately; she can spontaneously set things on fire with her mind and this ability is slowly causing her minor problems. She wonders if it is just a string of incredibly unlikely coincidences and questions her sanity, until a stranger appears at her home and reveals that Jade is a witch. Book I of the Covencraft series is a paranormal fiction by Margarita Gakis.

As a protagonist, Jade may not be easily likable in the beginning, but after some time her flaws are as amiable as her strengths. Personally, I think her imperfection makes her more believable and relatable rather than scripted. The pace of the story is fairly fast from start to finish and the events are absolute page-turners. However, for me the real fun starts when Jade arrives at Covenstead. Some characters are well-crafted for readers to give a darn about them, while some still seem distant to me. On the other hand, this is the first volume, therefore I am confident that the characters will have more room to grow in the next installment.

All in all, Trial by Fire definitely has more than enough excitement to keep fans of the genre on the edge of their seats. It is a good template for a complete paranormal fiction, with all the ingredients weighed out in the right proportions; witches, demons and magic layered with elements of suspense, intrigue and deceit.
Echoes of Paradise
Deanna Kahler
2014 Finalist
228 Pages
Check current price
Fiction - Paranormal
Reviewed by Brenda Casto for Readers' Favorite

Echoes Of Paradise is the story of Celeste and Connor, a couple who had dated for a while and really had a soul connection. Unfortunately, Connor took a job out of the country so Celeste moved on, marrying Dave, even though Celeste's heart really belonged to Connor. Dave and Celeste's marriage was never really smooth sailing, and they even separated. The one good thing to come out of the marriage was Chip, their five-year-old son, and they hoped to make the marriage work for his sake. Celeste gets a message that Connor is coming home and wants to see her, but tragedy strikes and Connor never makes it home. Celeste can't get past her grief but soon notices things that really can't be explained. When Chip starts saying that he sees an angel and describes Connor, there is no doubt that he is trying to contact her. As Celeste starts to explore what happens after death, she soon learns that death, time, or space can't separate two hearts that belong together.

A touching love story with a paranormal twist is what I found within the pages of this book. The characters were very well written. Dave was an okay character - I didn't like or dislike him, instead I really felt sorry for him. He loved Celeste but they were totally different; he was materialistic and she wasn't. Five-year-old Chip is a wonderful character and the author captures his essence perfectly. Deanna Kahler really takes Celeste on an eye-opening journey, and the reader goes along as well. The explanations of the spirit world really made it clear that the author did her research. Her vivid descriptions really allowed me to visualize what she was describing. While this is a fictional tale, the information that the author shares about the afterlife and what happens when we die really does enlighten and had me wanting to study this topic further. While there are several spiritual messages woven into the story, there are also more than a few twists to make for a page turning plot with an ending that was totally unexpected but fitted perfectly. Echoes Of Paradise is a satisfying read that left me feeling uplifted and encouraged.
Timelapse
Lorrie Farrelly
2014 Honorable Mention
320 Pages
Check current price
Fiction - Paranormal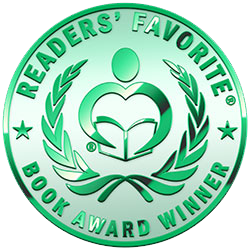 Reviewed by Amber Ryan for Readers' Favorite

Timelapse by Lorrie Farrelly is a story about Alex Morgan, single father of 4-year-old Jack, and Assistant Professor at Capitol University in Georgetown. When Alex is still a student in graduate school, his wife, Casey is tragically killed in a drunken car accident. The 24-year-old Alex is left to raise their infant son by himself with the help of his mother, Frannie. Emotionally scarred, Alex believes he has experienced grief in the worst way, and the only other potential pain he can imagine is losing his son, around whom his life revolves. Little does Alex know something terrible is looming in the near future. After an inexplicable break into his office at the university, Alex finds himself in a time warped present day, and discovers that the grief from his past is nothing compared to what is possible in the cruel reality of this alternate universe.

Lorrie Farrelly is an incredible writer. Timelapse literally kept me on my toes. This is such a remarkable novel. I started reading it and could not put it down until I finished. I felt as if I were actually in the story, experiencing the emotion and pain that Alex felt after his wife died; the fear of not knowing where in time he would end up next, and the riptide that coursed through his body as he contemplated whether he would ever be reunited with his son. This novel greatly moved me. It made me reflect on the rights and freedoms that I, as well as many others, take for granted. I highly recommend this book to anyone seeking to be emotionally awakened.
So Fell the Sparrow
Katie Jennings
2014 Honorable Mention
354 Pages
Check current price
Fiction - Paranormal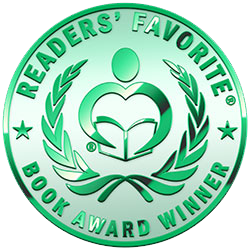 Reviewed by Tina Stanciu for Readers' Favorite

So Fell the Sparrow by Katie Jennings tells the story of Dr. Grace Sullivan and how she deals with the death of her parents, a mysterious inheritance, and the presence of spirits from another world. Grace is not the kind of person that believes in the existence of ghosts and paranormal phenomena, so when she is faced with inexplicable events, even though she decides to use the services of a team of ghost hunters, she is still skeptical about the existence of the spirits. The story progresses, and as Grace is struggling with the loss of her parents, the other-world presences, the medium and ghost hunters team, she is overwhelmed by her feelings and the never-ending mystery of the inherited house.

So Fell the Sparrow is more than a ghost story; it draws you in from the start with an engaging title, a wonderful cover, and excellent writing style. I would recommend Katie Jennings' novel for everyone that wants to read a ghost story that will keep you interested from beginning to end. The characters and story are strongly defined by the author, which makes it easier for readers to envision the world that Katie Jennings describes.

If you like ghost stories and are not afraid of a little mystery, So Fell the Sparrow is the book for you. The action happens in exactly the kind of small town that you would think a ghost tale would happen, and it has everything you need in order to enjoy it from cover to cover. Expect sudden turns of events, powerful characters, a unique love story, and a frightening storyline.
The Six Train to Wisconsin
Volume 1
Kourtney Heintz
2014 Bronze Medal
432 Pages
Check current price
Fiction - Paranormal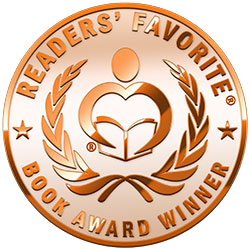 Reviewed by Kayti Nika Raet for Readers' Favorite

In The Six Train to Wisconsin by Kourtney Heintz, Oliver and Kai seem like your average couple living in New York City; he is a financial adviser and she helps at risk children. But there's more to the two of them than what first meets the eye. Kai is a telepathic and the pressures of blocking out eight million voices is beginning to get to her. After a particularly bad night, Oliver takes her away from the city and to his childhood home in Butternut, Wisconsin, but there is more to that small town than you think.

The Six Train to Wisconsin is one of those novels that has blurbs all over the back saying things like 'evocative', and 'brilliant', and 'I couldn't put it down' - praise that is well deserved. A richly layered novel, The Six Train to Wisconsin gently pushes at the reader's expectations, then exceeds them, turning what could almost become kitschy in more inexperienced hands to something with an almost literary bent (if the literary genre ever decided to dabble in the paranormal).

It was an enjoyable read, and I can see why The Six Train to Wisconsin was the 2012 semifinalist for Amazon Breakthrough Novel Award. My only complaint is that I wish the ending had stretched on a little longer. I was dying to know how everything was resolved with the characters but who knows, maybe I'll get lucky and Ms. Heintz will pen a sequel (both fingers crossed).
Fireflies
P.S. Bartlett
2014 Silver Medal
294 Pages
Check current price
Fiction - Paranormal
Reviewed by Anne Boling for Readers' Favorite

Fireflies, by P.S. Bartlett, is the story of an Irish doctor Owen Whelan and his wife Sarah. They are Irish immigrants. The Whelans had seven children. As we know all children are special. However, the youngest, Ennis, was unique from the beginning. He was born frail and barely survived his birth. He was six years old when his sister Teagan first suspected he was gifted. A tiny bird lay limp on the ground until Ennis held it in his hands; life sprang back into the tiny creature and it flew away. One day when Teagan was washing dishes, she cut her hand on a knife. The cut was deep and bleeding badly but Ennis' gentle touch soothed her and she felt a warm sensation. When she looked, her hand was healed. At first she insisted she and Ennis should keep his gift of healing a secret. Eventually, however, she had no choice but to tell the family that Ennis could not only heal with his touch but could sense feelings. When the family discovered Ennis' gifts, they were frightened for him and tried to protect him but Ennis wanted to help people. He could feel their needs pulling him.

Fireflies is a difficult book to review. I don't want to give away too much and yet I want to share enough to entice readers. P.S. Bartlett has created a paranormal drama/romance/suspense, with a bit of Christianity thrown in. The plot quickly drew me in. One of the many things I liked about this book was the development of not only the main characters but of the secondary ones as well. While certain characters had smaller parts, I felt as if I knew them. This is not a good versus evil paranormal story; it is a story filled with the goodness of the Whelan family. Fireflies is an excellent read and appropriate for middle school, young adults, and adults.
Conduit
An Emily Monroe Novel
Angie Martin
2014 Gold Medal
355 Pages
Check current price
Fiction - Paranormal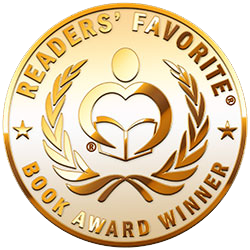 Reviewed by Kayti Nika Raet for Readers' Favorite

In Conduit by Angie Martin, Emily Monroe is a private investigator along with her best friend and fellow investigator, Cassie Reid. She's also a psychic and sometimes uses her abilities when she is helping the Wichita police on a case. This particular case involves a serial killer who brutally murders his victims and has so far managed not to leave any evidence of his crimes. But what Emily and the police don't know is that the killer's real target is Emily herself and he's hoping to use the murders to bridge a psychic connection with Emily, eventually taking over her mind and having her all to himself. As the murders pile up, it becomes a race against time to find him before he kills again and captures Emily's mind completely.

I enjoyed Conduit by Angie Martin a lot. The writing was great and I really enjoyed the friendship between Emily and Cassie. I also liked the more psychic side of things. Emily hasn't fully come into her abilities, especially since she'd been suppressing them for quite a while, and it's interesting to see how she handles that as she's helping the police capture the killer. I also was happy that this wasn't going to be a book where the heroine picks up an errant strand of fiber and solves half the mystery. The suspense kept me on the edge of my seat and each woman taken left me fervently hoping that they would capture the killer in time. Can't wait to see what else Angie Martin comes up with.
Contact Author -