Conduit
An Emily Monroe Novel
Angie Martin
2014 Gold Medal
355 Pages
Check current price
Fiction - Paranormal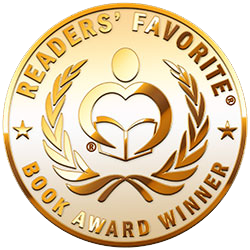 How do you hide from a killer when he's in your mind?
Emily Monroe conceals her psychic gift from the world, but her abilities are much too strong to keep hidden from an equally gifted killer. A savvy private investigator, she discreetly uses her psychic prowess to solve cases. When the police ask her to assist on a new case, she soon learns the killer they seek is not only psychic, but is targeting her.
The killer wants more than to invade her mind; he wants her. Believing they are destined for each other, he uses his victims as conduits to communicate with her, and she hears their screams while they are tortured. She opens her mind to help the victims, but it gives him a portal that he uses to lure her to him. With the killer taking over her mind, she must somehow stop him before she becomes his next victim.
Conduit includes violence against women, graphic violence, and sexual violence. Reader discretion advised.
2014 Reader's Favorite International Book Award Winner
Gold Medal Winner - Paranormal Fiction - Reader's Favorite International Book Award Winner
Finalist - Thriller (General) - Reader's Favorite International Book Awards
Top-rated Best Seller in US and UK
#1 Best seller in US & UK for Psychic Suspense
#2 Best seller in US for Paranormal Suspense
#1 Top Rated in Paranormal Suspense and Psychic Suspense
What people are saying about Conduit
"The suspense kept me on the edge of my seat and each woman taken left me fervently hoping that they would capture the killer in time. Can't wait to see what else Angie Martin comes up with." ~ Reader's Favorite
"Conduit is a filling novel that an avid reader like myself enjoy finding. I am a happy reader that will be looking to see what else Angie Martin has written and I definitely will be adding her to my authors to follow list." ~ Ginger, Long and Short Reviews (voted as a Top 10 favorite in 2014, book she would most like to see made into a movie)
"A word of warning...Once you start reading you can't stop!" ~ Jennifer Loiske, author of the Immortal Blood Series
"Chelsea Cain meets Patricia Cornwell - Angie Martin is in the big leagues with this one." ~ A.G. Chambers, author of the Jaded series
"Conduit is a unique masterpiece!!!" ~ The Book Quarry
"After it is all over you are left gasping for breath, and wanting to read it again." ~ Fire and Ice Book Reviews
"Conduit is definitely going on my mental Shelf of Awesomeness. It's one that I will be rereading many, many times. When considering your next thriller, I'd definitely say go with this one. I sincerely doubt you'll regret it!" ~ Electively Paige
"A disturbing tale that is gritty. A paranormal story that is gripping and so realistic that it will stick with you." ~ Amazon Top 500 Reviewer
"Quite simply, one of the best books I've read." ~ Author Dianne Harman
"This spell binding psychological thriller will have you turning pages far into the night. As gruesome as it is, it is also difficult to walk away from." ~ VINE Voice Reviewer
Don't read alone ~ Grab your copy of this award-winning psychological thriller today!
The Witches Sleep
Kaitlyn Deann
2013 Gold Medal
428 Pages
Check current price
Fiction - Paranormal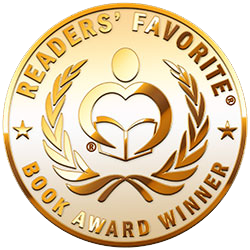 At only seventeen, Ella Barnes is shot and killed for an unknown reason. She is shocked when she wakes up in a different world, a world of witches. Ella has to learn to adapt to a new body, new life and new world, surrounded by new people. As Ella gets to know Raena, the world of the witches and its people, she realizes they aren't the perfect creatures they believe themselves to be, and she's not the type of person to stand around and twiddle her thumbs. Will Ella succeed in changing the mindset of the people? Or will she be doomed to die another cold and tragic death because of her rebellion?
Painted Skies
Sue Simonich
2013 Finalist
460 Pages
Check current price
Fiction - Paranormal
Nova Denver's quiet academic life was shattered by the death of her mother, the appearance of a posthumous letter, and surprising personal secrets. Retreating to the family cabin high in the Uintah wilderness, she seeks answers to a forty-year old mystery. Hours after her return, disturbing intrusions prompt her to begin tracing connections back to England, where four decades of secrets are finally revealed. Never did she expect the truth to be so convoluted, so personal and life changing, but soon discovers, "Love is the final end of the world's history, the Amen of the Universe."
Wind Warrior
Jon Messenger
2013 Honorable Mention
194 Pages
Check current price
Fiction - Paranormal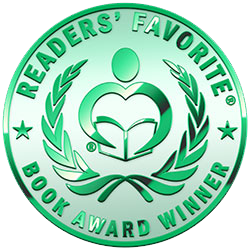 Take a deep breath before you start the now complete World Aflame Series. This action adventure series filled with cinematic science fiction action, end of the world apocalyptic events, and heart pounding thrills will leave you enthralled from beginning to end. Fans of The Maze Runner by James Dasher and I Am Number Four by Pittacus Lore will love this teen fiction series. With over 400 five-star series reviews on Goodreads, this is definitely the series you should read next! Wind Warrior is the READERS FAVORITE book award winner.

When a man is miraculously saved from being hit by a bus, Xander's life turns in to the living embodiment of the tornadoes he can suddenly create with a flick of his wrist. Whether he wants this gift or not, Xander must learn to use his new 'super power' quickly if he wants to survive.

THE EARTH GIVES WAY TO THE SEA,

THE SEA BOWS BEFORE THE WIND,

THE WIND FEEDS THE FLAME,

THE FLAME BURNS THE WORLD OF MAN DOWN TO THE EARTH.

The sleepy town of White Halls harbors a dangerous secret. On a picturesque street, two houses down from a lovely little park, in a quaint little home with a wraparound porch, lives a family that seems rather normal. Sure, their twenty-year-old son, Xander, still lives at home, but he's going to college and dating the leader of the school's top sorority. It's all very… normal.

However, when a man is miraculously saved from being hit by a bus, Xander's life turns in to the living embodiment of the tornadoes he can suddenly create with a flick of his wrist. Whether he wants this gift or not, Xander must learn to use his new 'super power' quickly if he wants to survive. For his kind is a dying race, and when this sleepy town has a sudden influx of new, blonde, fire wielders, no one is safe, especially Xander. It doesn't help that one of these blondes happens to be the most beautiful girl he has ever seen. Xander can't deny the instant connection he feels to her so, when she tries to kill him, it certainly makes things complicated.

Wind Warrior is the first book in the World Aflame series by Jon Messenger. This series is complete and ready for binge reading. 
The Dead Still Want to Live
Roxana Jones
2013 Silver Medal
214 Pages
Check current price
Fiction - Paranormal
Do we truly die once our physical human bodies cease to exist on this Earth? When he least expected it, multi-millionaire Sebastián Obregón, died tragically in a plane crash in 2009 at age fifty-two. A man who dedicated his life to amass a fortune is abruptly confronted with an unearthly reality where the concept of money is non-existent and he has no other choice than to learn the neglected laws of forgiveness and love. Are you ready to discover the afterlife from the perspective of someone that never believed in God and yet, against all odds, ended becoming God himself? "The Dead Still Want To Live" is the second book of best-selling and award-winner author Roxana Jones' trilogy WHILE I WAS LEARNING TO BECOME GOD. A faithful proof of the author's personal growth as she continues to successfully consolidate herself as a spiritual writer who is dedicated to promote new thought and transformation throughout the world.
Heaven or Hell
Roni Teson
2013 Honorable Mention
328 Pages
Check current price
Fiction - Paranormal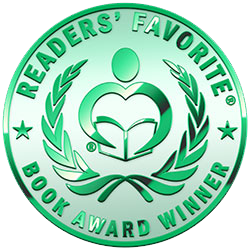 Following years of living in an alcoholic fog, Joe becomes an upstanding member of society-but only after he experiences a trip through Hell itself. Teresa creates her own Hell in current day Los Angeles where she struggles with her past while trying to raise her teenage son. Am I in Heaven or Hell, Angel wonders, as she floats restlessly from cloud to cloud, finding herself in constant pursuit of an earthly Teresa and not knowing why. Heaven or Hell is a story of tragedy, loss, and a triumphant life-changing resurrection when the lives of Joe, Teresa, and Angel collide in this world and beyond. . . . "A fascinating take on the afterlife we all will face". . . . -G. Miki Hayden, New York Times-lauded Edgar winner "Excellent handling of a dysfunctional family actually coming full circle" . . . -Victoria Christopher-Murray, author of Truth Be Told, Sinners & Saints, and many other titles "Roni Teson is a gifted storyteller who brings to life a hardened alcoholic with the same grace and honesty she applies in writing about an angel . . . " -Karen Coccioli, Author of The Yellow Braid "This was absolutely phenomenal! I cried and figured the end would be heartbreaking, but I ended up smiling as I read it" . . . -Diana Cox, www.novelproofreading.com You can visit Roni on the web at www.roniteson.com
Lost Girl
Book One of the Lost Trilogy
Anne Francis Scott
2013 Finalist
354 Pages
Check current price
Fiction - Paranormal
Lost Girl - Readers' Favorite Award Finalist in Paranormal Fiction

If the dead spoke to you, would you listen?
Or would you close your senses, tune out the whispers, pretend you couldn't hear.
Maybe run.
To where?
Anywhere.
Find me . . .


Renowned sculptor Allison Weathers doesn't believe in ghosts. But when a tragic twist of fate leads her to the small mountain town of Dawson Mills, Tennessee, she soon learns that the dead don't always stay silent. Shadows begin to shift in the rambling, old Victorian farmhouse she's purchased. Voices come from nowhere. She can feel the eyes on her.

Paul Bradford, a contractor who is bidding the renovation work on the house, believes it's more than just Allison's imagination conjuring up the paranormal activity. Toni Harper, a reporter for the local paper, concurs. She's heard snippets of hand-over-the-mouth gossip from some of the town's deputies who responded to calls in the middle of the night. Ghosts. Or so the former owner claimed in the few months before his death.

The secrets they unearth rock Allison right down to the core. Thrust into a haunted world where the paranormal and evil collide, she has one hope of survival: unravel the sinister history buried for decades within the old farmhouse, and find the link to a muddled piece of her past.


Lost Girl by Anne Francis Scott is a paranormal mystery/ghost story with chilling scenes at the fringe of horror.






The Miracle Mixer
Theresa Nash
2012 Honorable Mention
356 Pages
Check current price
Fiction - Paranormal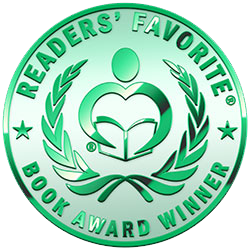 On the lam with her blind date and a police detective, a former lightworker races to save an ancient family relic from an inter-dimensional conspiracy to steal humanity's future.

A READERS FAVORITE AWARD WINNER
"Contemporary fiction that ... weaves together mystery, intrigue, a splash of romance, ... drama and then throws in a sci-fi twist that takes on the age old war of good versus evil ... a must read."
- Readers Favorite

"Nash manages to invent a completely new sci-fi/metaphysical concept with ease." - The Kindle Book Review

IN A DIMENSION BEYOND are groups of beings devoted to the protection of the Web and the advancement of humankind. One of these groups is called the Miracle Mixers.Into the small range of events that are neither fixed by the accumulation of history nor reserved for free choice, they throw miracles. When they get it right, they have the power to change the world … to save the world.

They almost always get it right.

SECRETS KILL, miracles go wrong, and just when you're resigned to it, an ordinary life can turn…extraordinary.

ONCE UPON ANOTHER LIFE, she threw miracles and hobnobbed with angels. Then, one of her miracles went wrong...

NOW, SHE'S ON THE LAM with her blind date and a police detective—and she doesn't trust either of them. Plagued by a stalker and a dimension-spanning conspiracy she damn well refuses to believe, Merri wants answers. Preferably, before someone kills her.


EDITOR: Charol Messenger
Lash
Lash Series Book #1
Tara Fox Hall
2012 Finalist
366 Pages
Check current price
Fiction - Paranormal
Scarred from a childhood spent in perpetual indigence after being forced from their home in the Everglades, weresnake Trystan Valeras and his family make their way to the Case Hotel. When his wealthy gangster father arrives the summer he turns sixteen, Trystan's dream of a better life, along with the lovely aristocrat Mara, is suddenly within his grasp. Instead of paradise, a series of devastating events unfold, leading Trystan to become the instrument of his dying father's revenge. His violent reprisal instigates a backlash of murder and death, forcing Trystan to flee with the remains of his family to the sultry city of New Orleans where he sells himself into the service of the Vampire Lord Abraham. Becoming the assassin Lash to hide his identity, Trystan finds a measure of peace, even as his skill with killing heightens, bringing to him not only new allies, but also new adversaries.
Blue Blood for Life
Book 2 in the My Blood Runs Blue Series
Stacy Eaton
2012 Finalist
296 Pages
Check current price
Fiction - Paranormal
Blue Blood for Life... Book 2 in the My Blood Runs Blue Series

"You belong to me... for life..."

After a month off, Kristin comes back to work happier then she's been in a long time. Her new status in life has her solving crimes faster and better than she ever could before.

When Alex goes missing, Kristin finds she finally has to reveal the secrets of her life to her friends. Will they be able to stand beside her after they learn all that she has hidden from them?

Julian and Gabe stand beside her faithfully as they try to locate Alex. They are surprised to find Trent in Fawn Hollow Township, but know that Trent may be the only one to do what Alex has asked them to do. As one more choice is taken away from Kristin, she attempts to make the best of it, but finds herself drawn to Trent in a way Julian and Alexander could never compare to.

Trent goes to work with Kristin to keep her safe but will he be able to handle all that her police world entails? Can he handle the side of her that she reveals, the one that Alex and Julian know nothing about? When Kristin and Trent uncover the connection between her job and the kidnapping, they are finally able to put the pieces together, but can they get to Alex fast enough? Will Kristin be able to handle rescuing Alex and all that she learns in the process?

Join Kristin, Julian, Trent and Alexander as they dive into a new mystery that will have you turning the pages quickly to find out who is responsible and how Kristin's life is forever changed once again.
Contact Author -