Highway Thirteen to Manhattan
Kourtney Heintz
2017 Finalist
406 Pages
Check current price
Fiction - Paranormal
Reviewed by Rabia Tanveer for Readers' Favorite

Highway Thirteen To Manhattan: The Six Train to Wisconsin Series by Kourtney Heintz is EPIC! This novel will probably fit in three genres and it will come out at the top in all of them. It is that good. This is the second novel in the series (I have not read the previous novel) and I loved it. The novel is about a couple that loves each other, but they are drifting apart. Kai is not like other women. She has telepathic powers and she is slowly healing from a near death experience. Nonetheless, that is not what worries her. She can feel the darkness inside her and she cannot stop it. No matter how hard she tries.

Oliver can see that there is something amiss with Kai; she is moving away from him and their relationship. Nevertheless, he will not let their love and marriage die like this. He simply can't. However, he knows that he will not be able to help her if she does not want help. The only thing he can do is hunt down the person who destroyed his life.

This novel is seamlessly good. There is nothing faulty in this novel. From character development to plot to even the most minor details, Heintz has done an amazing job of creating a world that is believable, relatable, and enjoyable. I love romance, but she has mixed suspense and paranormal with it so well that I am literally speechless. I am so glad that I gave it a chance because it is priceless. Heintz is an incredible writer and she has wowed me beyond words. It was an absolute pleasure reading this novel.
Violca's Dragon
The Dragon Ruby Series Book 1
Leilani Love
2016 Gold Medal
272 Pages
Check current price
Fiction - Paranormal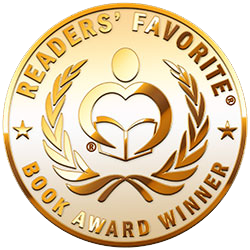 Reviewed by Melinda Hills for Readers' Favorite

Violca Grey suspects something unusual is going on, but her busy life raising her four sisters doesn't leave much time to think about it. In Violca's Dragon by Leilani Love, the title character is surprised to find that she and her sisters are in grave danger due to abilities she doesn't even know she possesses. Fortunately for Violca, a new friend, Chase, is just the character to help keep her safe. As the danger posed by evil forces becomes more obvious, Violca learns some amazing facts about her life and her family that her parents' untimely death kept hidden. Trying to keep her sisters safe, Violca turns to Chase and his friends for their protection. Will the group survive the desperate attempts of the rogue dragon to kidnap Violca, and what effects will the secrets of the past have as the sisters learn their true identities?

A great new addition to the paranormal genre with romance thrown in, Violca's Dragon, Book 1 of the 2-volume Dragon Ruby Series keeps you turning pages, anxious to see how things work out. Leilani Love writes with passion, creating a fantasy world that is quite believable, with characters that are real in spite of their special gifts and abilities. Some coarse language and explicit sex scenes may be too intense for some readers, but the excellent plot, well developed characters, and exciting action keep you engaged and entertained. This is a great story and the promise of more to come in volume two makes it even better.
Darkness Of Light
Darkness Series Book 1
Stacey Marie Brown
2016 Silver Medal
310 Pages
Check current price
Fiction - Paranormal
Reviewed by Chris Fischer for Readers' Favorite

Wow! That's the first thought I had when I finished reading Darkness of Light, the first book in the Darkness series by author Stacey Marie Brown. Follow the story of Ember Brycin, the unique and strong protagonist of our story, as she learns about her own powers, discovers a world she had no idea existed, and falls for a guy she hardly could have imagined. When Ember meets the enigmatic Eli Dragen, both sparks and secrets fly. He leads her on a path of discovery, about herself, about a world she didn't know existed, and through a journey she has to take to save herself and both worlds that she's come to care about.

This is a fantastic book. I'm not sure how else to say it. Darkness of Light was a book that I read from start to finish all in one session; I just could not put it down. Fun, funny, and an absolute thrill ride of a read, this book will have you turning the pages from start to finish. I love a paranormal read led by a kick butt female, and we definitely have that in Ember Bryce. Author Stacey Marie Brown has done a fantastic job in creating realistic and relatable characters and exciting and fantastic worlds, just what readers of paranormal fiction are looking for. Any reader who loves paranormal fiction, romance, action or suspense would enjoy Darkness of Light. I recommend author Stacey Marie Brown's work, and am certainly looking forward to reading the next installment in this series as soon as I possibly can.
The SHIVA Syndrome
Alan Joshua
2016 Honorable Mention
474 Pages
Check current price
Fiction - Paranormal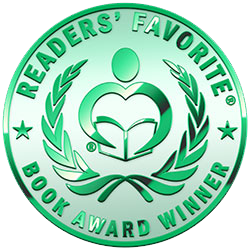 Reviewed by Carol Coetzee for Readers' Favorite

In The SHIVA Syndrome by Alan Joshua, we are thrown right into the action with the prologue. A test subject is in a liquid filled cylinder in a basement laboratory in Podol'sk in Russia. During the procedure, he experiences a seizure and chaos ensues in the laboratory. When everything settles down, all that remains in the tank is a formless, featureless black cloud. The cloud totally engulfs everything and disappears, leaving nothing but a massive crater. A team is quickly assembled to investigate the incident and the strange crater. Among these is Beau Walker, psychologist and empath. It is obvious that something very unusual has occurred in Podol'sk. What the team finds and experiences will shock, surprise and amaze you. As events escalate, Walker embarks on a journey dealing with his personal demons and must struggle to save humanity from itself. An engrossing read!

In The SHIVA Syndrome, Alan Joshua cleverly interweaves various genres. We deal with altered states of consciousness, parapsychology, genetics, paleontology, mythology, military intrigue, hard science and religion. This combines to produce a complex and exhilarating tale, twisting, turning and yet racing along at a blistering pace towards an intense climax. This story will certainly challenge everything we know, or think we know, about reality, life and the universe, and lead you to the ultimate conclusion that human consciousness does not end with the flesh, but continues well beyond, and humans have enormous potential for both creation and destruction.

The story is extremely well written, well researched and well-paced, and will keep you turning pages till your eyes close of their own accord. Whilst not a quick read, and containing some new ideas and concepts, for me anyway, there is never a dull moment. Walker is an extremely interesting character, and his empathic skills, as well as his genetic heritage, play an important role in the tale. Each character is interesting, well defined, and has flaws and strengths that are as fascinating as they are realistic. A wonderful read that I would love to see being made into a movie!
Killian
The Avalon Series Book 1
Elizabeth Kelly
2016 Honorable Mention
Kindle Edition
Check current price
Fiction - Paranormal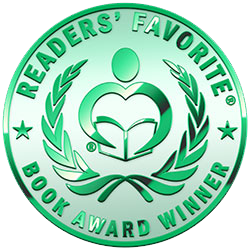 Reviewed by Stephen Fisher for Readers' Favorite

Killian: The Avalon Series Book 1 by Elizabeth Kelly is an adult fairy tale romance that begins with Killian working as a night club bartender on a fairy tale theme night. He sees a woman that captures his attention, and instantly falls head over heels in love with her. Killian is actually a fairy prince that had to leave his homeland when his family was murdered. He can only return when he finds his true mate, allowing him to return to Avalon. Killian has been in the human realm for over a hundred years when he finally meets his true mate; a beautiful college student named Reagan whose parents mysteriously disappeared a couple of years earlier. Reagan has been searching for them since. She could not sell her parents' house because they are not officially dead. It takes a while before Reagan begins to trust Killian, especially when her rival, Savannah, keeps him company whenever he fails to keep their dates. Things change for the better when she becomes homeless, and Killian invites her to stay with him at his apartment. When she learns that Killian is a fairy and he declares her as her true mate, she doesn't know if she is ready for that kind of commitment.

Miss Kelly does a magnificent job of relaying Reagan's emotions whenever the story develops from her point of view, her relationship with her best friend Alex, as well as her hesitations concerning Killian. When Killian decides to help her find her parents, they uncover a box with the same markings that are on his wooden statue. All of the characters in this book are well developed with believable quirks and temperaments. The story becomes full of surprises after she discovers by accident how to open her parents' wooden box. Set in both the fairy realm and a modern day city, Killian is magical and a true modern day romantic fantasy. This book was hard to put down, from beginning to end. Well done!
Ravenwood
Margaux Gillis
2016 Finalist
297 Pages
Check current price
Fiction - Paranormal
Reviewed by Michelle Stanley for Readers' Favorite

"When you call the wolf, you call the pack." In Ravenwood, a historical romance by Margaux Gillis, Elinore's uncle Hayter summons her to live with him at Ravenwood after her parents' deaths. While traveling under a full moon the carriage overturns, trapping the driver, and Elinore leaves to get help. She is attacked and bitten by a feral wolf before being rescued by Caleb, her cousin. Life at her new home is strange to Elinore. Her uncle behaves erratically, she hears sounds from afar, and her wound won't heal. Her attraction to Caleb grows, as does her insatiable appetite. While Caleb and the staff hunt the feral wolf, Elinore oversees the household, but worries about a difficult decision she has to make that will change her life forever.

Ravenwood is a delightful historical romance with a mystical setting. I truly enjoyed reading this and found the content impressive and unforgettable. It was intriguing enough to remind me of Edgar Allan Poe's dark stories, putting me in a pensive mood as I turned the pages. Margaux Gillis wrote imaginatively, her expressive writing kept my attention to the end. The exchange of dialogue among the notable characters was very interesting, especially when Hayter was present. I was fond of Elinore, who had a stubborn streak and lively attitude, but thought most of the characters remarkable too. There are brief romantic scenes that are mildly graphic and more suitable for mature readers. Ravenwood's cover illustration matches the setting of the story, which I highly recommend.
The Seer's Daughter
Beyond The Grave Series, Book 1
Athena Daniels
2016 Finalist
291 Pages
Check current price
Fiction - Paranormal
Reviewed by Jack Magnus for Readers' Favorite

The Seer's Daughter: Beyond The Grave Series, Book 1 is a romantic paranormal thriller written by Athena Daniels. Sage has returned to her hometown of Cryton, South Australia to attend her grandmother's funeral. Nan was the most special person in her life. She had raised her since Sage was a small child after her mother died. Nan had encouraged her to leave the small town and go to work in Adelaide a few years ago. While she's enjoyed the relatively carefree existence she has in the big city, she couldn't help but wonder if Nan would still be alive if she hadn't left her on her own. Nan's friends were all at the funeral, and their conversation about something she should or shouldn't know was puzzling, to say the least. After the funeral, she attempted to keep herself busy by straightening out Nan's store and starting to pack her grandmother's belongings away, but she soon realized that something was very wrong.

Athena Daniels' romantic paranormal thriller The Seer's Daughter is fast-paced and exciting. It's also one of the spookiest paranormal stories I've read in some time and that's saying quite a lot considering I grew up reading Poe, Lovecraft and Machen. Daniels also weaves a police procedural, a government cover-up, a town with a deadly history and a sizzling hot romance into her remarkably scary story of ghosts, demons and other things that go bump in the night. I had a grand time reading The Seer's Daughter. Sage is a credible character whose intrepid nature makes her a perfect foil for the alpha male police officer, Detective Sergeant Ethan Blade, whose rugged looks and charm are just impossible for her to resist. The Seer's Daughter: Beyond Grave Series, Book One is highly recommended. I'll be watching for book two.
Eye of The Storm
Eilida's Tragedy: Ruthless Storm Trilogy, Volume 1
Elle Klass
2015 Finalist
298 Pages
Check current price
Fiction - Paranormal
Reviewed by Michelle Randall for Readers' Favorite

Eilida is planning to meet up with friends at the local bar, but instead something draws her to the neighbors' house. As she slow sneaks over and looks in, what she sees is so horrific and terrifying that she takes off running. It has started storming hard, but she just keeps running until she slides down a hillside, landing in a heap against a rock. Sunshine is a receptionist at the Lyden Times Newspaper and she loves her neat and orderly world, only this day nothing is neat and orderly. A young woman was found in the woods with no identification and no memory, and the strange thing is that she looks just like Sunshine only with a different color hair. Eye of The Storm: Eilida's Tragedy (Ruthless Storm Trilogy) (Volume 1) follows Sunshine as she turns reporter and tries to discover what sent this woman running and ending up in her town.

Eye of The Storm centers around Eilida's fear of storms. She hates them, and as the story progresses we slowly learn the reasoning. Sunshine, on the other hand, can never remember a day of rain, but as she investigates this case, she is suddenly plagued by storms. Author Elle Klass creates a compelling story using tragedy, survival, guilt, repressed memories, visual triggers and storms to create a tale that encompasses so much more than you expect. The tragedy of three families is told in this one story. It is a well written and compelling tale with an amazing concept that is worth the read. Great for young adults and adults as well.
Awakenings
Intertwined Souls Series Book 4
Mary D. Brooks
2015 Honorable Mention
381 Pages
Check current price
Fiction - Paranormal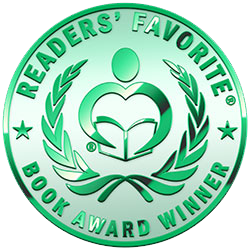 Reviewed by Lit Amri for Readers' Favorite

Awakenings (Intertwined Souls Series Book 4) by Mary D. Brooks continues to follow the relationship between Eva Haralambos and Zoe Lambros, and how they have to deal with the memories of trials and tribulations that ultimately brought them together. In Germany, secrets about Eva's heritage are waiting to be discovered which will alter their lives in an unexpected ways. I did enjoy this book, despite my initial uncertainty since it's already Book 4 from the series. Not reading the previous books from a series can lead to lack of understanding from my experience, but Awakenings is substantially a standalone.

The book starts out slowly, unfolding with Eva trying to manage her back pain, an old wound from the past, without medicine and treatment but by pure stubbornness alone. Over the course of the story, Brooks delivers a compelling tale and enough background details for me to identify with the lead characters. The prose can be more polished, but the flaws are well compensated for by Brooks' evocative style of writing which made for very interesting, vivid scenes in my head. As any reader can probably imagine, this made the story much more engaging to read.

There are parts in the book that are very emotive, and that allowed me several insights into the lead characters' minds that made me understand them and relate to them better. The supernatural element – gift of visions of the future – is well thought out and does not overwhelm the rest of the story. On the whole, Awakenings is a well-written, entertaining and uplifting read about women in love.
South Face
C. F. Waller
2015 Bronze Medal
364 Pages
Check current price
Fiction - Paranormal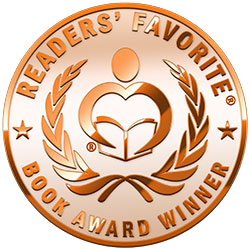 Reviewed by Charity Tober for Readers' Favorite

South Face by C.F. Waller is a thrilling paranormal fiction read. The story recounts how in 1989, Karl and Fiona Blaine, along with their friend Zachary, went on a Mt. Everest climbing expedition, but only Zachary came back alive. Twenty years later, an unrelated climbing group on the same mountain discovered Karl Blaine's remains and only one person from that group came back alive, proclaiming an unbelievable ghost story. What exactly happened on the first climbing expedition? How did Karl and Fiona Blaine really die? What happened to the second climbing group? Is the far-fetched ghost story really true? And what will Zachary do with the new unfolding information (does he know more than he's letting on)?

First off, I found the cover of South Face to be really intriguing and eye-catching. Readers will be able to tell that they are getting into something mysterious, deadly and paranormal just by looking at it. I really enjoyed how the author switched character views from chapter to chapter – it really interwove the mystery of the story together by coming at it from multiple angles. There was a never a dull moment (so much suspense!) and it was definitely a page-turner as I could not wait to find out what really happened on that mountain. The premise of three (or more) people going up the mountain and only one returning was such an eerie and mysterious storyline. I can't wait to read more from this author. I would highly recommend South Face by C.F. Waller to all paranormal, thriller and mystery genre fans.
Contact Author -