The Beast of Rose Valley
Lorestalker #1
J.P. Barnett
2019 Finalist
285 Pages
Check current price
Fiction - Paranormal
Reviewed by Jack Magnus for Readers' Favorite

The Beast of Rose Valley: Lorestalker #1 is a horror novel written by J.P. Barnett. Something was killing livestock in Rose Valley, Texas. Steve Witmer and his friend, Jake Rollins, were stunned and saddened at the sight of one of Steve's lambs which had been savagely ripped in two. Sheriff Cam Donner actually considered briefly that the two of them had pulled this as some sort of deranged publicity stunt, but this was not the first such killing in the area. Donner wanted the matter dropped and forgotten, dismissed as the actions of coyotes or maybe even the cheetahs from the nearby animal reserve, but Jake and Steve knew no coyote or animal would have sufficient ability or inclination to rip a creature in two and leave it uneaten. The sheriff's interest in keeping the matter under wraps was instantly thwarted, however, by the arrival of Shandi Mason, the local investigative journalist. Jake had made sure to send word to her before the sheriff locked it down. They all had history together, having grown up in Rose Valley, but Shandi had the rare ability to stand up to Cam Donner and actually win.

J.P. Barnett's horror novel, The Beast of Rose Valley: Lorestalker #1, is a marvelous romp into the little-known world of cryptozoology as townspeople and a world-renowned cryptid hunter try to survive repeated encounters with a powerful and deadly creature. The author's characters spring into being in that opening scene wherein childhood friends play very different roles as adults. I loved the rural setting with the town's football games and the solidity of a place where everyone knows just about everyone else, and that bucolic ordinariness makes the bizarre aspects of the story work so very well. Barnett's plot is clever and irresistible, and his book is a sheer pleasure to read. Horror, thriller and mystery fans alike will find much to their liking in this intriguing story about the unknown. The Beast of Rose Valley: Lorestalker #1 is most highly recommended.
A Trace of Revenge
A paranormal thriller
Lyle Howard
2019 Honorable Mention
513 Pages
Check current price
Fiction - Paranormal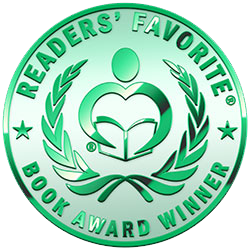 Reviewed by Christian Sia for Readers' Favorite

A Trace of Revenge: A Paranormal Thriller by Lyle Howard is a paranormal novel with an interesting protagonist. Matt Walker is a young boy when his parents are murdered. He witnesses the gruesome act but is able to escape. He eventually loses his sense of hearing but develops something else in its place — the unique ability to know the history of an object by simply touching it. Now a top secret weapon has been stolen from the government and someone is out to make a fortune from it. At a major baseball league game, it will take just a foul ball hit to set Matt on the journey to find the killer of his parents. The unraveling of the truth is filled with exciting action and fraught with danger. Follow this protagonist in his quest for answers.

What first caught my attention was the powerful premise. It is already a unique tragedy to witness the murder of one's parents. But losing one's sense of hearing just makes it even more complicated. But then the author is clever enough to compensate the protagonist with something even more astounding — his unique ability. The fact that the protagonist is limited makes him vulnerable and believable. He is not a superstar, in spite of his ability to know things by simply touching them. The suspense is strong and I kept on reading, wondering if the protagonist would get his revenge for the murder of his parents. The writing is atmospheric, with wonderful descriptions. The author takes readers on a journey into the heart of a young protagonist suffering loss and consumed with the desire for revenge. A Trace of Revenge: A Paranormal Thriller is deftly written, a real literary success.
Give Them Unquiet Dreams
James Mulhern
2019 Bronze Medal
262 Pages
Check current price
Fiction - Paranormal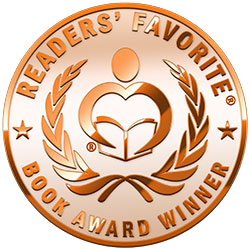 Reviewed by Jack Magnus for Readers' Favorite

Give Them Unquiet Dreams is a paranormal coming of age novel for young adults written by James Mulhern. Aiden Glencar was quite certain that his mom shouldn't be locked up in McCall's, a mental institution outside Boston. They had diagnosed her as being schizophrenic because of the visions she was experiencing about a man who needed help. Fourteen-year-old Aiden went to live with his Nana, his mom's mother, and his older brother, Martin, had gone to live with their Aunt Clara. Aiden also had the gift of sight. The ghost of his grandpa visited him at night. Grandpa was in many ways the mentor Aiden needed so badly, especially with his father distancing himself further and further away from his two sons. It was 1976, and mental illness was not really understood, was considered a stigma and a source of familial shame. Aiden also had other issues he wished he could share with someone, even his no-nonsense, earthy Nana, but he seemed to be lacking the words to start. First he needed to get his mom out of McCall's and back at home with them, and he would figure out a way to do just that.

Give Them Unquiet Dreams is a moving and evocative tale about a young adult coming of age in 1976, under the care of his brash and unorthodox grandmother, while his own mom is institutionalized. Mulhern brings the seventies back to life particularly well in this story as his character wrestles with the social implications of a mother in an insane asylum and his own worries about his inherited second sight and other issues. The author peoples this world with unforgettable characters, from Nana's zany group of friends, to the quiet and supportive relationships between Aiden and Martin, and Aiden and his departed grandfather. After reading the blurb, I knew this book would be special, but had no idea just what a marvelous read it would actually be. Give Them Unquiet Dreams is brilliant; it's most highly recommended.
Evening in the Yellow Wood
Laura Kemp
2019 Bronze Medal
346 Pages
Check current price
Fiction - Paranormal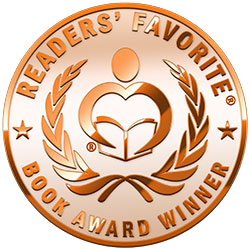 Reviewed by Jack Magnus for Readers' Favorite

Evening in the Yellow Wood is a paranormal coming of age novel written by Laura Kemp. Justine's childhood essentially ended one afternoon when her mother came and dragged her out of the community swimming pool where she was hanging out with her friend, Sherry. As her mom pulled into the driveway, she finally broke the news that Justine's dad was gone. Her mom had no idea why or where, and the note her mom found added little to the mystery of his disappearance. He had indicated that one of his paintings had been sold, and he wanted the proceeds to be put towards Justine's college funds, and he asked that they not try to find him. Justine would finish high school and go on to college as her dad had envisioned, but always there was that ache for what had been so abruptly torn away. Then, one day, a headline and a photograph on the front page of the local newspaper grabbed Justine's attention. Her dad was in that picture and she was determined to go to Lantern Creek where the photo was taken and find him.

Evening in the Yellow Wood is unutterably transcendent and extraordinarily powerful. I was drawn into the story with the opening lines and loved every moment I spent following Justine as she leaves her familiar world and goes north to find her dad. The Northern Michigan setting cast its spell upon me, and it was only in remembering the harshness of winter that I was able to dissuade myself from considering a similar relocation in the future. Kemp's characters are multifaceted and credible, and their interactions drive this compelling and remarkable coming of age novel as a quixotic adventure to find a long-absent dad becomes a life-changing reality. Kemp's plot is original and complex. Mystery, the paranormal and cultural aspects add to the depth and intensity of this well-written and enthralling first novel. I'm looking forward to Laura Kemp's next offering. Evening in the Yellow Wood is most highly recommended.
Playing with Demons
Cally Edwards
2019 Silver Medal
Kindle Edition
Check current price
Fiction - Paranormal
Reviewed by Tanja Jurkovic for Readers' Favorite

Cally Edwards' novel Playing With Demons unravels an exciting world where humans are merely spectators, oblivious to the existence of powerful supernatural beings we only know from tales. These beings are running the world and maintaining the balance inside it. Introducing a very interesting background story, Edwards gives us a heroine of the modern-day, Grace Campbell, who is half-Nephilim, half-demon, fighting on the side of good. Grace is sent on a mission to infiltrate the demonic lair, or Hell, if you will, and obtain an artifact so powerful that it could destroy the world as we know it! Being half-demon herself, Grace blends in easily with the rest of the demon lot and joins a set of dangerous trials that will change how she sees the world, herself, the balance between good and evil, and life in general.

Cally Edwards puts Grace in the middle of an unlikely romance with none other than Lucifer's offspring, Zadeon, a Prince of Hell, during which she has to come to terms with her dark side and make tough decisions along the way. The playfulness and the excitement of this relationship is one of the things that makes this novel a thrilling read. Edwards describes it very vividly and realistically, sometimes putting the reader in Grace's shoes, thus allowing them to experience all the emotions that she has towards this dark creature, who is also her most dangerous opponent. Playing With Demons is an exciting supernatural story of love, unlikely friendships, full of action, challenges, and fights between good and evil, which shows us that nothing in life, especially the familiar, is what it seems at first.
Hypnos
Seeking the Zodiacs Book 1
RJ Blain
2019 Gold Medal
305 Pages
Check current price
Fiction - Paranormal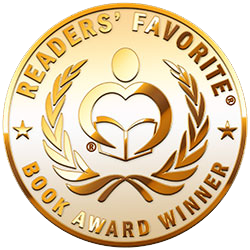 Reviewed by K.C. Finn for Readers' Favorite

Hypnos is a work of urban fantasy fiction penned by author R J Blain, and the first book in the Seeking the Zodiacs series. Set in a future world where the nuclear radiation brought about by World War Three has resulted in many people developing magical abilities, there are new squads of supernatural lawmen and women ready to protect humanity from magical threats. One such threat lands in San Francisco on the doorstep of FBI Special Ops leader Olivia Abrams, and she is determined to find out the source of this powerful dark force before it engulfs her whole city.

Part crime drama, part magical fantasy adventure, this is a fresh and modern twist on the urban fantasy concept which will excite fans both old and new. I loved the diverse nature of R J Blain's writing, set in the glorious melting pot of San Francisco where a bold cast of characters can take their places in the adventure. The post-nuclear worldbuilding was also strong but not overwhelming, giving us enough to convince us of the new lore of magic so that the real excitement of the tale can take place. Olivia was a strong female lead to be admired throughout the tale, but also relatable in her struggles and great to solve the mystery alongside. I found her dialogue really compelling with a strong sense of who she is coming through right from her earliest lines. Overall, Hypnos is an exciting start to a conceptually thrilling series with plenty of action and drama for fantasy fans.
The Uncommitted
Margaret M. Goss
2018 Finalist
358 Pages
Check current price
Fiction - Paranormal
Reviewed by Kris Moger for Readers' Favorite

The Uncommitted by Margaret M. Goss is an intense and harrowing journey built upon love, fear, faith, and destiny. Josie, a young mother, is doing her best for her family. She has an unusual gift, one that her grandmother and mother also shared: taking messages from the dead to the living via visions, dreams and telepathy. Unfortunately, channeling the dead opens her up to dangers she never imagined. When her sanity is questioned, she meets Dr. Andrew Chase, who also has special abilities. The fates of these two characters – Josie and Andrew – are intertwined by their Catholic faith and their supernatural gifts. As Josie strives to understand her path, she discovers a deeper calling that may undo the love, loyalty, and security of her family. As the story progresses, an evil haunts her, intent on destroying not just her life but her spirit.

Author Margaret M. Goss has a wonderful ability to create suspense in The Uncommitted. Through her deft use of descriptive writing and realistic dialogue, she builds a story that is hard to put down. The journey of Josie's struggle is so honest and raw, it keeps The Uncommitted from falling into a cliched portrayal of faith in one's religion. Added to that is the sincerity of the character of Andrew and the straightforward use of his gifts, which helps to build an intriguing tale. None of the scenes ever felt forced, and the story moves along at a pace that held even my squirrelly attention. I enjoyed this read even though it has a heavy Christian component to it. This seemed so natural to the characters that I never felt the author was preaching at me.
Damned
A Magnus Blackwell Novel: Book One
Alexandrea Weis with Lucas Astor
2018 Finalist
354 Pages
Check current price
Fiction - Paranormal
Reviewed by Michelle Randall for Readers' Favorite

Altmore Manor has sat empty and crumbling for over sixty years, but as an architect, it is a dream come true for Will to be able to restore it to its former glory, and Lexie is willing go to along with her fiancé, until she walks into the house and realizes that something isn't right. Of course being the practical man he is, Will doesn't believe in her feelings or ghosts, but as Lexie starts learning about the house, she learns of the tragedies that occurred there. Lexie also meets the ghost of the former owner, Magnus Blackwell, and from there things get complicated. Damned is the story of Lexie, learning to deal with her gift and helping the ghosts of the house, and Magnus finding redemption for his previous sins during his lifetime. It is a complex story with lots of twists and turns and, just when you think it is over, you find you are only halfway through. Authors Alexandrea Weis and Lucas Astor have created a multilayered story that is complex and compelling. As a reader, you find yourself drawn in and wanting to know more and keep reading until, before you know it, the book is finished and you are begging for another installment in the story.

Damned: A Magnus Blackwell Novel is the first book in a series. Given the title, one would assume that the series revolves around Magnus Blackwell and his exploits, but as he is already dead in book one, I am not exactly sure what book two would be about unless it goes back and revisits his life before his death. This is a complex story with two very dynamic characters taking the lead in Magnus and Lexie. Will plays a supporting role. The whole story speaks of life and death, atoning for your actions, and the actions you take having consequences. Alexandrea Weis and Lucas Astor make an amazing team in that they have created a multilayered story that is complex and compelling, that feels like real life, and that draws you in and makes you want to keep reading. There are some adult themes in the story because it does talk about the death of Magnus and a few other people, and there is some talk of sex, so I recommend it for adults, although in reality it is probably nothing more than most high school students have already read.
The Adoption
A Psychological Thriller
Greg Meritt
2018 Finalist
369 Pages
Check current price
Fiction - Paranormal
Reviewed by Grant Leishman for Readers' Favorite

Corruption, greed, black operations, shadowy organisations and the lust for unadulterated power is the setting for Gregory Meritt's The Adoption. Claire and Logan just wanted a child to complete their lives but, unable to have one of their own, they turned to the adoption route and were rewarded with a beautiful, five-year-old girl by the name of Samantha. Samantha, however, was much more than she appeared to be on the surface. Part of a dangerous experiment conducted by a secret organisation hidden beneath the desert, Samantha is just one of two children "created" by this shadowy organisation and imbued with special powers that the backer hopes will eventually allow him to rule the world. Caught up in an unstoppable chain of events, Claire, Logan and Samantha find themselves running for their very lives, unsure of who or what was after them and who to trust.

This story is incredibly fast-moving and, for me, was an absolute page-turner. I really had to find where the tale was ultimately going to lead. For a debut novel, The Adoption has certainly struck all the right chords with me, the reader. As what may well be the first in a series of stories about the crime-fighting organisation Omega, this book certainly piqued my interest. The author took us on a journey full of twists and turns, engaged in the ultimate of all battles: good vs evil. The characters were strong and believable. I especially liked the way Samantha and her seven-year-old compatriot in the experiment, Scott, were the perfect antitheses of each other in all ways. This story is well written and would be an absolute must-read for conspiracy theorists, but anyone that loves a good, rollicking, spy-style story will certainly enjoy this book. A great first effort from Meritt.


The After House
Michael Phillip Cash
2018 Honorable Mention
212 Pages
Check current price
Fiction - Paranormal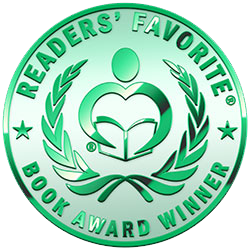 Reviewed by Michelle Stanley for Readers' Favorite

"A rough day at sea is better than any day in the office." – Sailor's Code # 75. The After House is a young adult paranormal story by Michael Phillip Cash. After a painful divorce, Remy Galway and her daughter, Olivia, move into a 300-year-old cottage in Cold Spring Harbor. The house has an eerie feeling and Remy believes she's being watched. Captain Eli Gaspar's ghost wanders the house, brooding over a woman he cares for, but he can't recollect some things from his past. He dislikes the new tenants who disturb him, so he goads them to leave with a few of his antics. Remy is disheartened when the house is ransacked, but refuses to let anyone, including a ghost, chase her away. However, the Captain has been around for ages and doesn't intend to leave either.

"The man who has experienced shipwreck shudders even at a calm sea." Captain Eli is one such man who has experienced shipwreck in this very beguiling novel, The After House. Michael Phillip Cash's writing style is unforced, absorbing, and stirring. There are books that remain memorable because of their poignancy. The After House happens to be one of them that I'll always remember. Even the book's cover artwork has a haunting effect. The prologue was suspenseful and I had to know what transpired next. Historical information on whaling, which provided numerous products, as well as Cold Spring Harbor, was interesting. I highly recommend Michael Phillip Cash's novel for a delightful read.

Contact Author -