Outsourced
Eric J. Gates
2017 Gold Medal
369 Pages
Check current price
Fiction - Paranormal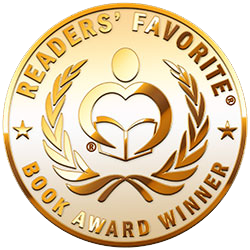 What's the most dangerous gift a fan could send to an author?
And if that fan was a professional assassin?


Readers' Favorite 2017 GOLD MEDAL Winner
Chill With a Book READERS' AWARD Sept 2017
GoodReads BOOK of the MONTH February 2015


New York-based writer Nic Stiles receives a strange package in the mail. It's not long before he realises what it represents will change his life... with deadly consequences. Others want the package's contents too, including a high-tech Intelligence agency who will stop at nothing to obtain it.
...and the sender wants it back!

This fast-paced SUSPENSE THRILLER from Eric J. Gates will make YOU question your Destiny!

"intense & thought provoking, taking storytelling to another level"

"brings to mind such greats as Clancy & Forsyth... would not be surprised to hear one day it is being made into a film"

"A fast-paced thriller full of surprises and intrigue that never let up"

"be prepared: if you pick the book up you won't put it down"
Dette Chambers' Death Journal
L. M. du Preez
2016 Bronze Medal
410 Pages
Check current price
Fiction - Paranormal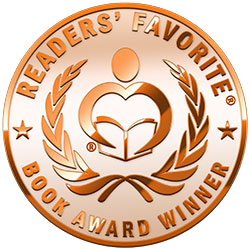 Dette can smell death. It's a curse, an obsession, and a consuming addiction. She has gone an entire year without death. But everything changes when Zach, a stranger with an intoxicating and unpredictable scent, intrudes upon her life.
Violca's Dragon
The Dragon Ruby Series Book 1
Leilani Love
2016 Gold Medal
272 Pages
Check current price
Fiction - Paranormal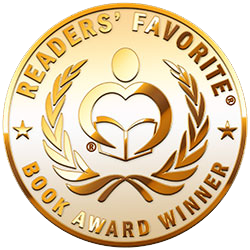 Violca Grey knows life can change instantly. Two years after her parents' sudden death, Violca is left raising her four younger sisters. She doesn't realize that their lives are all in danger from something that may not be human. Chase Reed knows the Grey sisters possibly hold the key to his fate. He is determined to get close, protect them and bring them to his Dragon King. Together, Chase and Violca not only have to protect their families—they also have to fight against their rising feelings for each other. But what Violca doesn't know is that once a dragon decides he wants something, there is no stopping him from getting it.
Darkness Of Light
Darkness Series Book 1
Stacey Marie Brown
2016 Silver Medal
308 Pages
Check current price
Fiction - Paranormal
Freak. Witch. Crazy. Schizo. Ember Brycin has been called them all. She's always known she's different. No one has ever called her normal, even under the best circumstances. Bizarre and inexplicable things continually happen to her, and having two different colored eyes, strange hair, and an unusual tattoo only contributes to the gossip about her. When the latest school explosion lands her in a facility for trouble teens, she meets Eli Dragen, who's hot as hell and darkly mysterious. Their connection is full of passion, danger, and secrets. Secrets that will not only change her life, but what and who she is—leading her down a path she never imagined possible. Between Light and Dark, Ember finds a world where truth and knowledge are power and no one can be trusted. But her survival depends on finding out the truth about herself. In her pursuit, she is forced between love and destiny and good and evil, even when the differences between them aren't always clear. At worst, she will incite a war that could destroy both worlds. At best, she will not only lose her heart but her life and everyone she loves. Once the truth is out, however, there will be no going back. And she'll definitely wish she could.
The SHIVA Syndrome
Alan Joshua
2016 Honorable Mention
474 Pages
Check current price
Fiction - Paranormal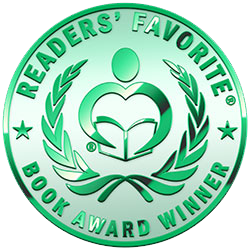 KIRKUS REVIEW RECOMMENDATION 2016
A professor and parapsychology researcher discovers a key to mankind's evolution or destruction in this debut thriller. Beau Walker is a man without a field. Teaching at a backwater university after being dismissed from a government project because of his ethical concerns and bureaucratic maneuvers on the part of a one-time friend, Walker is an academic pariah until two soldiers appear one day. His former friend needs Walker's expertise, and the professor--who is haunted by both his empathic abilities and the memory of the one time they failed him--has little choice but to cooperate. In the Russian city of Podol'sk, a project partially based on Walker's work has gone horribly awry, killing thousands and leaving traces of mysteries that threaten humanity's scientific understanding. Discovering what occurred, and how to prevent it from happening again, falls on Walker and his new friends, who are initially perplexed (in a meeting Walker confesses, "There's something I can't grasp, like trying to grab a slippery ball in a swimming pool. Always just out of reach"). But as secrets and revelations accumulate, the team's combined knowledge and abilities maybe inadequate to stop what's coming. Throughout the investigation, Walker, a complex intellectual, struggles with the duality of his heritage--African-American mother, Mohawk father--as well as the divide between the rigorous scientific experiments in neurophysiology and psycho pharmacology, and the intuitive, imaginative aspects of his psychological and cultural studies. Joshua writes with a sure hand, managing to squeeze in many discussions and esoteric concepts, ranging from mythic structures to neuropsychology to remote viewing, while keeping the dialogue realistic and sharp...The characters react in believable ways, even when the plot developments, which borrow from quantumphysics, anthropology, and psychology, inspire incredulity. In addition, Joshua has crafted an appealing protagonist in Walker. Short-tempered, kind, thoughtful yet impulsive, he is a flawed but ultimately heroic character, and serves as a narrative linchpin throughout this absorbing story.
Deft dialogue, crisp plotting,
and a likable central figure make this multidisciplinary scientific adventure an exuberant and involving read.


5 stars
Lots of action, intriguing concepts, and examinations of belief systems and the greatest opportunity in human history to reshape the world...It's very highly recommended, indeed; especially for thriller and sci-fi readers who have become deluged with too much predictability and who seek cutting-edge action, believable protagonists, and action that is solidly intense throughout--
The Midwest Book Review
Killian
The Avalon Series Book 1
Elizabeth Kelly
2016 Honorable Mention
256 Pages
Check current price
Fiction - Paranormal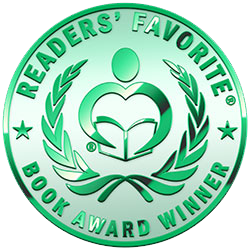 Growing up the son of a fairy King – Easy. Being accepted to the fiercest, strongest, fairy warrior army ever to protect the realm – Easy.Making the human girl, who holds your destiny in her hands, fall in love with you – Not so Easy. When the Fairy Kingdom of Avalon comes under attack, Prince Killian, Fairy warrior, and heir to the throne, prepares for battle. But when the prophesy of a Seer overshadows his fate and while his family is dying around him, he flees Avalon to the Human Realm. He vows to return and claim his destiny, only…he never thought his vengeance would mean fifty years stuck in the human realm with no way home. Reagan Lunsa is completely alone and she thinks she likes it that way. She buries her grief from her parents' mysterious disappearance, 3 years ago by keeping busy at her university art school and working at Faircrest's New Age shop. All while secretly spending every free moment on solving the mystery of what really happened to her parents. On a rare night out her attention is caught by a handsome, sexy bartender who seeks her out, asking for friendship, and maybe more. This stranger is unlike any man she's ever known. And when she discovers he's also hiding secrets her world turns upside down, all while she falls deeply in love with this protective, and patient Fairy prince.Reagan finds that learning to trust again is harder than she thought. Especially when the truth, and her love, leads her into a world unlike she has ever known. A world where fairies exist and humans are not welcome.
Ravenwood
Margaux Gillis
2016 Finalist
297 Pages
Check current price
Fiction - Paranormal
The night of the full moon….
Still grieving the recent death of her parents, Elinore Reed is called to live with family she's never met at Ravenwood. A carriage accident leaves her alone, in the forest, on the night of the full moon, where something lurks in the trees.

A bite that will not heal…
After being bitten in the woods, Elinore fears for her sanity. The bite is turning black. She hears things she should not be able to and feels emotions strange and foreign to her. Unnerved by her new surroundings and by the disquieting behavior of her uncle, Hayter, Elinore takes comfort in the companionship she finds at Ravenwood, including her growing affection for Caleb, her cousin by marriage.

A deepening mystery…
Why is the bite on her arm turning black? Why does she dream of the forest, of wolves and of ravens? Why is she compelled by a wolf howling at night? As Elinore struggles to understand life at Ravenwood, what will happen when the truth is revealed?

The Seer's Daughter
Beyond The Grave Series, Book 1
Athena Daniels
2016 Finalist
291 Pages
Check current price
Fiction - Paranormal
A Chillingly Sexy Paranormal Thriller.

(THE SEER'S DAUGHTER is a Full-length 124K Novel, and (Part 1 of 2) of Sage and Ethan's complete Story.)

AWARDS:
*****Solo Medalist WINNER in the Suspense/Thriller 2016 New Apple Book Awards
*****FINALIST, NIEA - National Indie Excellence Awards
*****FINALIST, Readers Favorite 2016 International Book Awards
*****Nominated, AusRom Today Readers Choice Awards, BOOK OF THE YEAR
*****AusRom Today's January 2016 top-twenty list of "Lust-HaveSci-Fi, Paranormal, and Fantasy Novelists.
*****The Romance Reviews, 5 Star Top Pick

As featured on AusRom Today: "...the perfect culmination of paranormal mystery with steamy and sensual romance and just enough suspense and intrigue to guarantee a chilling, goosebump-invoking, story line... The Seer's Daughter would be a brilliant option for adaption to screen--there's a television series/movie in here for absolute certain."

"...as chilling as it is sexy... This is much more than a romance."
The Romance Reviews, 5 stars Top Pick

*****

For her, he'll break all the rules...

Upon returning to her hometown for her grandmother's funeral, Sage Matthews is terrorized by a series of strange events. She dismisses each eerie occurrence as a by-product of her overwrought emotional state, until it becomes chillingly clear that something not of this world is desperate to get a message--or is it a warning?--through to her...

Detective Sergeant Ethan Blade comes to Cryton, South Australia, to catch a serial killer. When Ethan meets Sage--the latest victim's beautiful granddaughter--his attraction to her is explosive and inconvenient. He knows she's not crazy, but Sage's theory about the murders is unbelievable.

With the handsome detective rejecting her ideas, Sage embarks on the supernatural journey that her grandmother started. What she discovers shatters everything Sage ever knew about herself--and who she really is.

Ethan's routine case quickly turns personal when he discovers Sage is the killer's next target. For her, he'll break all the rules and cross every line. But how can he protect Sage from an evil he cannot even conceive of?

To save her, he must let go of everything he ever believed.

*****

"Edge of your seat suspense...If you like John Saul or Dean Koontz with a side of intense Romance this is your next read.Clear a section of time from your day because you will not want to put this book down once you have it in your hands." 5 Stars, Amazon review

"One of my most favorite reads this year!... It's almost like Stephen King meets Christina Dodd...I loved it can't wait for book two! 5 Stars, Amazon review

"...characters that her readers will be able to connect with and relate to, as well as a storyline that is engaging and intriguing. If that isn't the hallmark of an great author, I'm not sure what is." -Chris, 5 Star Readers Favorite.

"If you are looking for a book to give you goose bumps and keep you watching over your shoulder, then I can recommend this one!... I got dragged away from this book late in the evening by my husband, as I had an exceedingly early start the next day. This didn't stop me from thinking about the book and what I had read for well over an hour after the lights went out,as well as dreaming about it!"
--Archaeolibrarian, 5 stars

"...a perfect blend of paranormal fiction and romantic suspense that had me completely captivated to the very last page... flawlessly delivered."-Faridah, 5 stars, Readers' Favorite

"One of the best ghost/demon stories I have read in a while! It had romance, witches, demons, AND ghosts! Absolutely loved it!" 5 Stars, Amazon review

Awakenings
Intertwined Souls Series Book 4
Mary D. Brooks
2015 Honorable Mention
381 Pages
Check current price
Fiction - Paranormal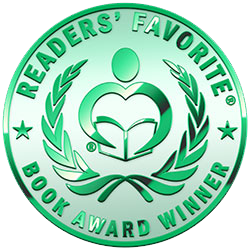 Bittersweet homecomings, confronting haunted wartime memories and secrets that bubble to the surface in the journey back to where it all began for Eva and Zoe.


It's 1950 and Eva and Zoe find themselves in Larissa, Greece. The journey home for Zoe to reclaim her inheritance after the Greek Civil War had ended is a bittersweet homecoming. Eva and Zoe have weathered every obstacle that fate has put before them but now they have to find the strength to confront their haunted wartime memories in Greece. Eva also has to terms with a woman from the past who is a quiet, gentle soul but has an extraordinary paranormal power of visions through time. Faced with a physical reminder of her tortured past, Eva needs all her courage, strength and resilience to confront her harrowing memories and content with the secrets that are bubbling to the surface. Zoe contends with her own soul-shattering memories of helplessness, heart-rendering pain, and loss.
They leave Greece with new friends and family. In Germany, they discover that Eva's grandmother -- the matriarch of the Muller clan -- is not a woman to be taken lightly or ignored. Shocking family secrets that have been hidden for generations are revealed.

Pick up a copy of Awakenings and follow Eva and Zoe's journey of love, resilience and the strength to face down unredeemable foes in this historical lesbian romance series imbued with urban fantasy and mystery.

Eye of The Storm
Eilida's Tragedy: Ruthless Storm Trilogy, Volume 1
Elle Klass
2015 Finalist
298 Pages
Check current price
Fiction - Paranormal
It's a normal day for Sunshine as she takes the seat at her desk as receptionist at the Lyden Times until the tragedy of a young nameless woman floods the newsroom. Her head and body covered in bloody gashes and fresh bruises. Sunshine forms an immediate interest and digs into her life. After learning her identity, Eilida, she pokes around her hometown where she is mistaken for Eilida. Soon Sunshine's world crashes. Everything she loved begins to fade. She trades in her skirts and heels for jeans and sneakers. A ghost avails itself to her and a man with eyes dark as coal stalks her dreams and waking nightmares. Her fiancé worries as he can't wrap his mind around her transformation yet refuses to let go. Time ticks down as their wedding date approaches on the anniversary of a day that changed Eilida's life forever…
Contact Author -