Hypnos
Seeking the Zodiacs Book 1
RJ Blain
2019 Gold Medal
305 Pages
Check current price
Fiction - Paranormal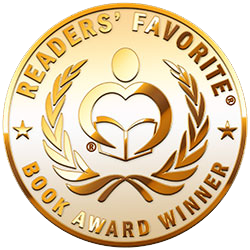 Reviewed by K.C. Finn for Readers' Favorite

Hypnos is a work of urban fantasy fiction penned by author R J Blain, and the first book in the Seeking the Zodiacs series. Set in a future world where the nuclear radiation brought about by World War Three has resulted in many people developing magical abilities, there are new squads of supernatural lawmen and women ready to protect humanity from magical threats. One such threat lands in San Francisco on the doorstep of FBI Special Ops leader Olivia Abrams, and she is determined to find out the source of this powerful dark force before it engulfs her whole city.

Part crime drama, part magical fantasy adventure, this is a fresh and modern twist on the urban fantasy concept which will excite fans both old and new. I loved the diverse nature of R J Blain's writing, set in the glorious melting pot of San Francisco where a bold cast of characters can take their places in the adventure. The post-nuclear worldbuilding was also strong but not overwhelming, giving us enough to convince us of the new lore of magic so that the real excitement of the tale can take place. Olivia was a strong female lead to be admired throughout the tale, but also relatable in her struggles and great to solve the mystery alongside. I found her dialogue really compelling with a strong sense of who she is coming through right from her earliest lines. Overall, Hypnos is an exciting start to a conceptually thrilling series with plenty of action and drama for fantasy fans.
The Uncommitted
Margaret M. Goss
2018 Finalist
358 Pages
Check current price
Fiction - Paranormal
Reviewed by Kris Moger for Readers' Favorite

The Uncommitted by Margaret M. Goss is an intense and harrowing journey built upon love, fear, faith, and destiny. Josie, a young mother, is doing her best for her family. She has an unusual gift, one that her grandmother and mother also shared: taking messages from the dead to the living via visions, dreams and telepathy. Unfortunately, channeling the dead opens her up to dangers she never imagined. When her sanity is questioned, she meets Dr. Andrew Chase, who also has special abilities. The fates of these two characters – Josie and Andrew – are intertwined by their Catholic faith and their supernatural gifts. As Josie strives to understand her path, she discovers a deeper calling that may undo the love, loyalty, and security of her family. As the story progresses, an evil haunts her, intent on destroying not just her life but her spirit.

Author Margaret M. Goss has a wonderful ability to create suspense in The Uncommitted. Through her deft use of descriptive writing and realistic dialogue, she builds a story that is hard to put down. The journey of Josie's struggle is so honest and raw, it keeps The Uncommitted from falling into a cliched portrayal of faith in one's religion. Added to that is the sincerity of the character of Andrew and the straightforward use of his gifts, which helps to build an intriguing tale. None of the scenes ever felt forced, and the story moves along at a pace that held even my squirrelly attention. I enjoyed this read even though it has a heavy Christian component to it. This seemed so natural to the characters that I never felt the author was preaching at me.
Damned
A Magnus Blackwell Novel: Book One
Alexandrea Weis with Lucas Astor
2018 Finalist
354 Pages
Check current price
Fiction - Paranormal
Reviewed by Michelle Randall for Readers' Favorite

Altmore Manor has sat empty and crumbling for over sixty years, but as an architect, it is a dream come true for Will to be able to restore it to its former glory, and Lexie is willing go to along with her fiancé, until she walks into the house and realizes that something isn't right. Of course being the practical man he is, Will doesn't believe in her feelings or ghosts, but as Lexie starts learning about the house, she learns of the tragedies that occurred there. Lexie also meets the ghost of the former owner, Magnus Blackwell, and from there things get complicated. Damned is the story of Lexie, learning to deal with her gift and helping the ghosts of the house, and Magnus finding redemption for his previous sins during his lifetime. It is a complex story with lots of twists and turns and, just when you think it is over, you find you are only halfway through. Authors Alexandrea Weis and Lucas Astor have created a multilayered story that is complex and compelling. As a reader, you find yourself drawn in and wanting to know more and keep reading until, before you know it, the book is finished and you are begging for another installment in the story.

Damned: A Magnus Blackwell Novel is the first book in a series. Given the title, one would assume that the series revolves around Magnus Blackwell and his exploits, but as he is already dead in book one, I am not exactly sure what book two would be about unless it goes back and revisits his life before his death. This is a complex story with two very dynamic characters taking the lead in Magnus and Lexie. Will plays a supporting role. The whole story speaks of life and death, atoning for your actions, and the actions you take having consequences. Alexandrea Weis and Lucas Astor make an amazing team in that they have created a multilayered story that is complex and compelling, that feels like real life, and that draws you in and makes you want to keep reading. There are some adult themes in the story because it does talk about the death of Magnus and a few other people, and there is some talk of sex, so I recommend it for adults, although in reality it is probably nothing more than most high school students have already read.
The Adoption
A Psychological Thriller
Greg Meritt
2018 Finalist
369 Pages
Check current price
Fiction - Paranormal
Reviewed by Grant Leishman for Readers' Favorite

Corruption, greed, black operations, shadowy organisations and the lust for unadulterated power is the setting for Gregory Meritt's The Adoption. Claire and Logan just wanted a child to complete their lives but, unable to have one of their own, they turned to the adoption route and were rewarded with a beautiful, five-year-old girl by the name of Samantha. Samantha, however, was much more than she appeared to be on the surface. Part of a dangerous experiment conducted by a secret organisation hidden beneath the desert, Samantha is just one of two children "created" by this shadowy organisation and imbued with special powers that the backer hopes will eventually allow him to rule the world. Caught up in an unstoppable chain of events, Claire, Logan and Samantha find themselves running for their very lives, unsure of who or what was after them and who to trust.

This story is incredibly fast-moving and, for me, was an absolute page-turner. I really had to find where the tale was ultimately going to lead. For a debut novel, The Adoption has certainly struck all the right chords with me, the reader. As what may well be the first in a series of stories about the crime-fighting organisation Omega, this book certainly piqued my interest. The author took us on a journey full of twists and turns, engaged in the ultimate of all battles: good vs evil. The characters were strong and believable. I especially liked the way Samantha and her seven-year-old compatriot in the experiment, Scott, were the perfect antitheses of each other in all ways. This story is well written and would be an absolute must-read for conspiracy theorists, but anyone that loves a good, rollicking, spy-style story will certainly enjoy this book. A great first effort from Meritt.


The After House
Michael Phillip Cash
2018 Honorable Mention
212 Pages
Check current price
Fiction - Paranormal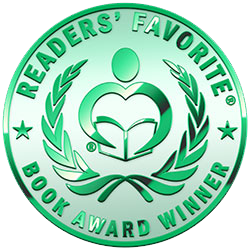 Reviewed by Michelle Stanley for Readers' Favorite

"A rough day at sea is better than any day in the office." – Sailor's Code # 75. The After House is a young adult paranormal story by Michael Phillip Cash. After a painful divorce, Remy Galway and her daughter, Olivia, move into a 300-year-old cottage in Cold Spring Harbor. The house has an eerie feeling and Remy believes she's being watched. Captain Eli Gaspar's ghost wanders the house, brooding over a woman he cares for, but he can't recollect some things from his past. He dislikes the new tenants who disturb him, so he goads them to leave with a few of his antics. Remy is disheartened when the house is ransacked, but refuses to let anyone, including a ghost, chase her away. However, the Captain has been around for ages and doesn't intend to leave either.

"The man who has experienced shipwreck shudders even at a calm sea." Captain Eli is one such man who has experienced shipwreck in this very beguiling novel, The After House. Michael Phillip Cash's writing style is unforced, absorbing, and stirring. There are books that remain memorable because of their poignancy. The After House happens to be one of them that I'll always remember. Even the book's cover artwork has a haunting effect. The prologue was suspenseful and I had to know what transpired next. Historical information on whaling, which provided numerous products, as well as Cold Spring Harbor, was interesting. I highly recommend Michael Phillip Cash's novel for a delightful read.

When Darkness Follows
Beyond the Grave series #4
Athena Daniels
2018 Bronze Medal
305 Pages
Check current price
Fiction - Paranormal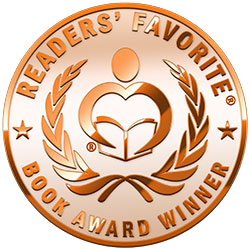 Reviewed by Jamie Michele for Readers' Favorite

When Darkness Follows by Athena Daniels is the fourth book in the critically acclaimed, award winning Beyond the Grave series, preceded by The Seer's Daughter, The Alchemist's Son, and Girl Unseen. Set in Western Australia, the book begins with Rachel getting ready to go back onto the Anna-Marie, a shipwreck that may hold answers to a night she can't remember...one that involved an ouija board, a dead friend, and another on the run. She's enlisted the help of a paranormal television crew from the show Debunking Reality. What she wasn't expecting was the arrival of her ex, Daniel. Not ideal. Rachel has enough on her plate and in her life which ultimately requires fighting for.

When Darkness Follows leaves no question in my mind as to why Athena Daniels' series is so wildly popular. It takes off from the first line and just doesn't ever slow down. The tension and pacing are well done, and the hair-raising scares I'd expect in a paranormal thriller were enough to make me yip once or twice. Or more. Even though it's part of a series, this book reads perfectly as a standalone. I haven't read Daniels' other books (a circumstance I will change very quickly), but I slid right into this haunting romance. I'd recommend When Darkness Follows to readers who adore an intense paranormal thriller with a healthy side of sizzle by an author who is as skilled at crafting a story as the list of accolades she's acquired say she is.
Smith
Sam B Miller II
2018 Bronze Medal
241 Pages
Check current price
Fiction - Paranormal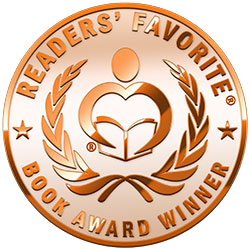 Reviewed by Rabia Tanveer for Readers' Favorite

Smith by Sam B Miller II is a thrilling paranormal fiction tale in which a young man finds a ring and soon his whole life changes. This is the story of an 18-year-old named Jake, who finds a gorgeous and innocent looking ring, and decides to wear it. Upon wearing the ring, Jake realizes that this is not an ordinary ring and he is really not alone anymore. There is a constant voice inside his head that speaks to him and demands his attention. The ring and the voice (Smith) give him power, but there is a side effect; the ring is attracting a lot of attention from some very bad people.

With Smith constantly speaking to him and giving him sometimes needed, sometimes not needed advice, Jake is fighting battles against the odds that always seem to be stacking up against him. While he is literally fighting evil, he meets the gorgeous and feisty Nava, who is a security agent and Jake's partner. She is among only a few people Jake can truly trust, especially now that he is facing countless attacks from an unknown entity that wants Jake's ring. Can Jake survive and keep the ring safe? Or will he perish at the hands of the unknown planner behind these attacks?

This is definitely a unique story that focuses on the main character and the plot, and the smooth development of these two elements. I enjoyed the original concept, how the characters were unique yet relatable at the same time, and how the story connected everything together. I thoroughly enjoyed how sassy and incredibly pompous Smith was at times, and then equally caring and humorous as well. Often seen as one entity, Smith and Jake made a strong team and the addition of Nava made them even stronger. This is an interesting novel that had me wanting more and I was sad to find that I had read it all. It was too entertaining to put down. It truly deserves 5 stars!

Ramiel
Dark Warrior Alliance Book 15
Brenda Trim, Tami Julka
2018 Silver Medal
238 Pages
Check current price
Fiction - Paranormal
Reviewed by Michelle Randall for Readers' Favorite

In another life Ramiel was married to Elise before she became the Vampire Queen, but now he is the Guardian Angel of her daughter Izzy for his final test as an Angel of Retribution. The biggest problem that Ramiel has is his temper, and then his anger over Elise being happy and moving on with her life after his earthly death. Now Izzy has been kidnapped by Lucifer and Ramiel is determined to rescue her on his own. The problem is that he needs the help of a fallen to get into hell, and that requires a bond, which is not in his plans. Throughout this book there are also glimpses into life at Zerum and updates on all your favorite couples and characters from earlier books. Ramiel is the fifteenth book in the Dark Warrior Alliance series by authors Brenda Trim and Tami Julka.

The Dark Warrior Alliance is an amazing series, especially given the fact that Ramiel is book number fifteen. Authors Brenda Trim and Tami Julka still are able to weave a story as fresh and new as they did in book one. Personally I have read every book in this series, and I am always amazed at how the authors are able to weave the story without repeating plot lines and ideas. Each book is new and unique, and could, if needed, stand alone, but the story makes more sense when the books are read in order. Ramiel again is able to pull the reader in and have them feeling as if they are part of this unique and varied world. These are definitely adult books, as there is a good amount of talk about fated mates and the intimate acts that go with it, yet at the same time the writing about those acts fits the story and the descriptions are not overly graphic. There is also a lot of violence between the Warriors and the Demons, but that is to be expected when you are talking about Lucifer wanting to take over the world and get rid of the human population.
Callie
The Bayou Hauntings Volume 1
Bill Thompson
2018 Gold Medal
279 Pages
Check current price
Fiction - Paranormal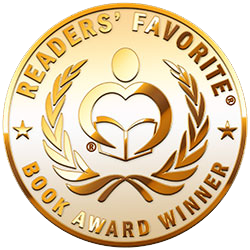 Reviewed by Michelle Randall for Readers' Favorite

All her life Callie has felt like a failure, not worthy of the affection of her grandmother or anyone else for that matter. Part of that came from the fact that her father took off the minute he found out her mother was pregnant, and part was the way the extended family treated her. Her misguided attempt to "grow up" and make something of herself found her estranged from her grandmother for the last decade. Now her grandmother is dead and Callie still found herself feeling like a failure. When her Uncle Willard called to tell her that she must be in Louisiana for the reading of her grandmother's will, she found herself at his mercy as he had to wire her the money to get there. There is no love lost between Callie and her Uncle Willard, and once the will is read and what she inherits is discovered, it becomes clear that Uncle Willard wants what she got, and will do anything to get it.

Callie: The Bayou Hauntings Volume 1 is the story of Callie's discovery of her family history and in turn of herself. Author Bill Thompson delivers a southern story high on suspense and family. Callie is titled as the first volume in The Bayou Hauntings, which gives the impression of a series, but not necessarily following just the one character. Bill Thompson gives the reader a book filled with intrigue and the supernatural or paranormal in the form of a friendly visitor that seems real but just might be a ghost. The key to the story is the discovery of the family history, how everything that happened in the past actually came to be, and that history unlocks the secrets of the plantation mansion that Callie inherited and also allows Callie to come into her own.

Callie is a relatable character in that she conveys to the reader her feelings of failure and not being able to live up to others' expectations. Then there is Uncle Willard, from whom readers will immediately get that smarmy, ambulance-chasing lawyer feeling. Of course there is also Mark, and he is the most enigmatic of the characters. Throughout the book you aren't sure which side he is on, or if he is on another side altogether. This book is clean in that there is no sex, although there are the mentions of illegitimate children, and although there are only a few curse words spread throughout the story, they are appropriate when they come into play. Therefore I have no problem in recommending this book to readers of all ages, especially fans of supernatural or paranormal stories.
Maggie
Maggie Trilogy Book 1
Mya O'Malley
2017 Bronze Medal
306 Pages
Check current price
Fiction - Paranormal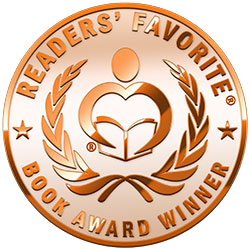 Reviewed by Liz Konkel for Readers' Favorite

Maggie by Mya O'Malley is a thrilling mystery. Naomi is living a writer's dream in a 1700's house on the edge of the cemetery. She can't wait to research and explore the history of the spirits buried there. When her cat leads her to the grave of Maggie, she's compelled to solve the mysterious circumstances of her death. Making her life more complicated, Naomi finds herself torn between Ryan, the seemingly perfect man she met during an awful blind date, and Bryce, a charming single father that just moved in next door. The more she discovers answers, the more she finds herself at the center of history repeating itself. Can she solve the mystery of Maggie's death before she's the next victim?

Naomi is charming and driven, embracing her role in solving this death with a genuine need for answers. The past plays an important part of Naomi's journey as it slowly repeats in a supernatural way, but allows for her to learn how to find closure. The dreams are beautiful and tragic, woven into the plot just when a clue is needed most. The other characters are a delightful mix of eerie and heartfelt so it's hard to tell who to believe until the end when the truth is finally discovered. Mya O'Malley keeps you guessing until the very end, successfully leading the mystery astray, only to reveal an impressive twist that pulls everything into place. It's heartbreaking and unexpected, but worked so well that there couldn't have been another solution. Maggie is suspenseful, eerie, and mysterious, with the right amount of ominous foreshadowing and sleuthing.
Contact Author -