When Darkness Follows
Beyond the Grave series #4
Athena Daniels
2018 Bronze Medal
Kindle Edition
Check current price
Fiction - Paranormal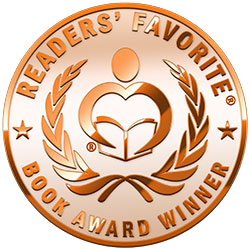 Do you love Steamy Romance? Do you love edge of your seat Thrillers? Why not enjoy both in this brand new, Chillingly Sexy Supernatural Romance.
Book #4 in the critically acclaimed, award-winning and bestselling Beyond the Grave series, WHEN DARKNESS FOLLOWS is also a standalone novel.

•"I'd recommend When Darkness Follows to readers who adore an intense paranormal thriller with a healthy side of sizzle by an author who is as skilled at crafting a story as the list of accolades she's acquired says she is." Jamie Michele, Readers Favorite, 5 Stars

•"A heart-stopping, explosive tale of the paranormal... a masterpiece." Anne-Marie, Readers Favorite, 5 Stars
(Mature Audience 18+)

BLURB:

Daniel is ex-special ops, but how can he protect her from a killer that is not flesh and blood?

Rachel Sommers and her two best friends don't believe anything will happen when they sneak onto a haunted shipwreck in the middle of the night. Why would they? Ghosts don't actually exist… right?

But Rachel and her friends disturb something that night. Something demonic. Something that lured Rachel to the ship. And now one of her friends is dead, the other is missing, and Rachel's memory of the night is gone. There's only one thing she knows for sure: whatever killed her friend has followed her home.

Over a century ago, an act of bitter jealousy and revenge tainted a crystal ball with an unstoppable evil. And when the deadly object eerily turns up in her bedroom, Rachel's nightmare really begins.

Can Daniel save the woman he loves, or is Rachel about to make the ultimate sacrifice to save them all?

Ex-Special Forces detective Daniel Smith takes the case the moment Rachel's name appears on his screen. Rachel is the only woman he's ever loved, but despite their explosive chemistry, she's determined to keep him at a distance.

With Rachel's life on the line, the disturbing truth about her ancestry and the possessed object she has inherited must be uncovered. But is it already too late? Daniel will risk everything to save the woman he loves, but how can he win this lethal game of cat and mouse against a killer that is not flesh and blood?

What readers are saying:

"When Darkness Follows leaves no question in my mind as to why Athena Daniels' series is so wildly popular... an intense paranormal thriller with a healthy side of sizzle by an author who is as skilled at crafting a story as the list of accolades she's acquired say she is." Jamie Michele, 5 Stars, Readers Favorite

"A heart-stopping, explosive tale of the paranormal...a masterpiece." Anne-Marie, 5 Stars, Readers Favorite

"A paranormal romance that takes the reader on a thrilling ride that I wished would never end. Steamy and sizzling enough to fog my reading glasses...It deserves 5 stars and a lot more." Rabina, 5 Stars, Readers Favorite

Smith
Sam B Miller II
2018 Bronze Medal
241 Pages
Check current price
Fiction - Paranormal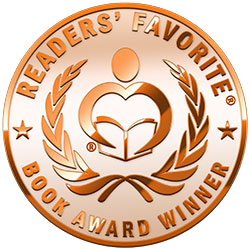 Jakes discovers a 3,000 year old ring with the power to control demons as well as the weather and all animals. Jake starts to hear a voice that belongs to Smith, the computer-like interface who gives him guidance on how to deal with his newfound powers. Smith's single goal is to insure Jake is King of Earth with an appropriate Queen chosen by Smith. Both a rogue government and a secret society want the ring and its powers for their own wicked scheme. Smith's methods for protecting Jake are prone to violence. Jakes teams with Nava, a no-holds barred woman with unique training. Smith doesn't like her hair. The government and the secret society have just met their match.
Ramiel
Dark Warrior Alliance Book 15
Brenda Trim, Tami Julka
2018 Silver Medal
230 Pages
Check current price
Fiction - Paranormal
Ramiel , a newly-appointed Angel of Retribution, is out for his pound of flesh...demon flesh. When his charge Isobel is kidnapped and taken to the Underworld he is determined to get her back, no matter the cost. Even ally with a Fallen Angel, the antithesis of everything he fights for.

Their mission places them in the Inner Circles of Hell and pulls Rami to the razor's edge of passion with Zakara. If the challenges of the Underworld don't destroy him, succumbing to her seductive touch could be his fatal mistake.
Callie
The Bayou Hauntings Volume 1
Bill Thompson
2018 Gold Medal
280 Pages
Check current price
Fiction - Paranormal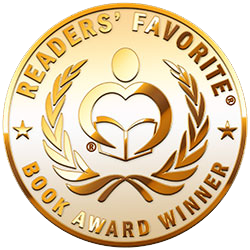 2019 INDEPENDENT BOOK AWARDS WINNER FOR HORROR!
2019 SILVER IPPY AWARD FOR HORROR!
2018 FIRST PLACE EVVY AWARD WINNER FOR HORROR!
Deep in the Louisiana bayou, an ancient mansion sits empty and abandoned.Callie Pilantro inherits the house and finds a mysterious child there who appears and disappears at will.Even the walls of the mansion hold long-forgotten secrets.Get your copy today!Follow Callie as she struggles to find the secrets of her house even as someone or something tries to stop her. It all ends one eerie night. Will it be too late for Callie?Buy it now!
Highway Thirteen to Manhattan
Kourtney Heintz
2017 Finalist
406 Pages
Check current price
Fiction - Paranormal
"Family secrets, paranormal suspense, and romance collide in Heintz's fascinatingly original tale. A compelling read that will keep you guessing and haunt you long after the last page is turned."
–Gretchen Archer, USA Today Bestselling author of the Davis Way Crime CapersHis secrets almost killed her. Her secrets may destroy them both.
Kai is recovering from a near-death experience when she realizes something isn't right. Her body is healing, but her mind no longer feels quite like her own. Her telepathic powers are changing, too. She can't trust herself. The darkness growing inside of her pushes her to use her telepathy as a weapon.
Oliver clings to the hope that he can save their marriage, even though he was the one who put her life in jeopardy. As his wife slips further and further away from him, he becomes increasingly obsessed with bringing the man who ruined his life to justice.
The sequel to The Six Train to Wisconsin is a genre-defying tale of love and consequences. Once again, award-winning author Kourtney Heintz seamlessly weaves suspense and paranormal intrigue into a real-world setting, creating characters rich in emotional and psychological complexity.


2016 USA Best Book Awards Finalist


Readers' Favorite 5 Star Rating


This series is sure to appeal to fans of Nora Roberts's Carolina Moon and Jayne Ann Krentz's White Lies.

Related subjects include dark romance, love story, paranormal, magical realism, Wisconsin, small town, suspense, literary, psychological thriller, mystery, New York, and family saga.
2nd Sight
Capturing Insight
Ben A. Sharpton
2017 Honorable Mention
280 Pages
Check current price
Fiction - Paranormal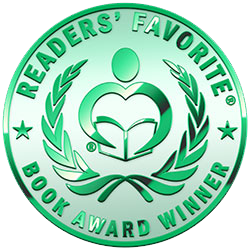 Scott Moore struggles with strange hallucinations--blurry visions of others in exciting and frightening situations. They come without warning and with enough punch to bring a grown man to his knees... Some of them seem to come true, but he can't be sure.
When parapsychologist, Dr. Paul Blackwell, offers to help Scott control these visions, the two begin an extraordinary journey of challenges and discovery. But special talents can be used to help or to harm, and the line between these may be razor-thin.
Sometimes special gifts can be deadly...
* Chanticleer Paranormal and Thriller/Suspense short list finalist - 2016 
* Reader Views Southeast Regional Winner - 2016
* INDIES Book of the Year Award Finalist shortlist - 2016
Blood Shackles
Rebel Vampires Book 2
Rosemary A Johns
2017 Honorable Mention
368 Pages
Check current price
Fiction - Paranormal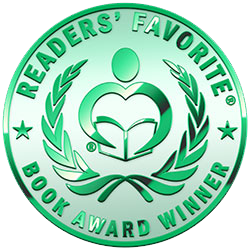 When vampires are slaves and humans are acting like monsters, it's a dangerous game to love your Mistress.
Light, the bad boy vampire of the Blood Lifer world, is hunted through paranormal London. The predators? The humans who were once his prey.
When Light's enslaved, he's bought by his enemy's daughter. Now he's caught between breaking under their cruel training, or battling to hold onto the rebel inside. If he can remember the vampire he once was, he can fight to uncover the conspiracy behind the slave ring and free his family.
But to do this, he must face his worst terrors and risk everything – even the woman he loves...
Blood Shackles is the compelling second installment of the supernatural suspense series REBEL VAMPIRES written by award-winning author Rosemary A Johns.
See what readers are calling Beautiful Monsters meets Interview with the Vampire! Scroll up and click BUY NOW to jump into this thrilling adventure TODAY!
Lightning Strikes
An Andromeda Spencer Novel, Book 1
Theresa Parker
2017 Honorable Mention
194 Pages
Check current price
Fiction - Paranormal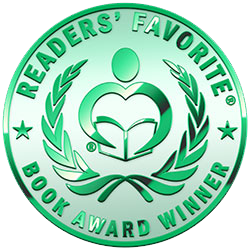 SKUNKS AND BATS AND NARCOLEPTIC CATS, OH MY! As if being struck by lightning wasn't bad enough. I spent a month in a coma. Of course that was when I was a teenager. It left me with some pretty unusual abilities. For instance, I can find just about anything or anyone. Oh, and I can see ghosts, too! I pick up extra cash working with the local P.D. I'm their go-to girl when they have someone they need to find. Despite all of this, my life is pretty boring — that is until the very hot Detective Nick Cavanaugh came into my life. Boy did we get off on the wrong foot. I was asked to pair up with Detective Cavanaugh to look for three missing children. Did I mention that he doesn't believe in my superpowers? When we discover the children have been kidnapped, the search takes us up into the mountains and old mining towns. With time running out and my abilities going wonky, Cavanaugh is ready to drop me from the case. Pffft! As if that will stop me! —Andromeda Spencer
Maggie
Maggie Trilogy Book 1
Mya O'Malley
2017 Bronze Medal
306 Pages
Check current price
Fiction - Paranormal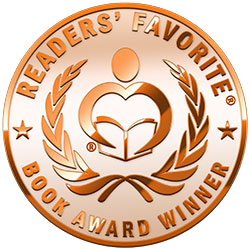 Have you ever wondered what it would be like to share your home with an unearthly spirit who can't find closure? Living on the edge of a cemetery with souls dating back to the 1700s would be enough to spook anyone, but Naomi finds it oddly romantic, and becomes inspired to write her next novel. Why not, when her muse, Maggie, calls to her from beyond her own window? 



After all, the story couldn't possibly be as complicated as Naomi's own love life. Torn between Ryan, the mysterious and seemingly perfect man she just started dating, and Bryce, the sexy single dad who recently moved in next door, Naomi must navigate the tangled web of dating—all while trying to solve the mystery of Maggie's death.

When things turn dangerous, Naomi quickly learns whom she can trust and, more importantly, whom she can't. Will she be able to write Maggie's story and finally give Maggie the peace she deserves?
Girl Unseen
Beyond the Grave series #3
Athena Daniels
2017 Silver Medal
274 Pages
Check current price
Fiction - Paranormal
Would YOU help the traumatised spirit of a girl if she reached out to you from beyond the grave?
If so, how far will you go to help her get revenge?
A Chillingly Sexy Supernatural Suspense - GIRLUNSEEN can be read as a standalone.
"For paranormal fans, Girl Unseen can't be beat!... Thisis definitely a must-read and is a perfect stand-alone even though there aretwo previous volumes in the Beyond the Grave series. Just make sure to leavethe lights on! Fabulous read!"
"I'm still quaking in my boots, trying to pull myselfoff the ceiling! This book was awesome, thrilling! I just can't say how much Ienjoyed it!"
"...if you like action, ghost hell bent on revenge,romance, some steamy sex, and a really good book, this is for you!!!"
"Athena Daniels bleeds emotions through her wordseffortlessly... The suspense is mind blowing. Simply Captivating. Five starsguaranteed."
***
Some secrets aren't meant to stay buried...
Pia has made a dead girl a promise. One that she is determinedto keep. But is she prepared for the nightmare that's about to be unleashed?
When Pia Williams, a gifted psychic medium, is contacted bythe traumatized spirit of a young girl, her search to uncover the truth begins.The more Pia learns about the girl's gruesome fate, the more determined she isto bring those responsible to justice. But is she prepared for the shockingtruth of what she's about to expose?
Accused of a murder the spirit commits, Pia reaches out tothe only man who can help her: ex-Special Forces detective Nate Ryder. A manwho is as dangerous to her heart as the situation she seeks his help with. Natewould move mountains for the woman he loves, but how can he protect her againstforces he can't even see?
As Pia and Nate are swept into an unpredictable situationbrimming with dark, evil intent, they soon discover they have more to fear fromthe living than they ever did from the dead...
***
"Athena Daniels has earned and cemented her place amongthe best paranormal and romance authors I have come across... "
"I couldn't' put it down. This story grabs you rightfrom the beginning and doesn't stop. Athena weaves an intriguing tale thatkeeps you on the edge of your seat. This is a definite must read."
"The sexiest haunting mystery I have ever read!"
"A wonderful, spooky story with lots of action. Amurder, mystery to solve and a scorching hot romance. It has everything andwill keep you guessing all the way through. I loved it."
***
Silver Medal in the 2017 Fiction - Paranormal, Readers'Favorite® International Book Awards,
'Official Selection' in the New Apple Literary Book Awards2017
Silver Medal in the 2017 Literary Titan Book Awards.
Nominated 2017 Book of the Year in AusRom Today's Reader'sChoice Awards.
The Romance Reviews (TRR) - 5-Star Top Pick
Contact Author -