Recommend this book:
Beautifully Undone
The Beaumont Brothers Book 3
Susan Griscom
2017 Silver Medal
210 Pages
Check current price
Fiction - New Adult
Reviewed by Elizabeth Butts for Readers' Favorite

Beautifully Undone (The Beaumont Brothers Book 3) by Susan Griscom is a stand-alone book that is a part of a series. It does not end with a cliffhanger and can be read separately. This book follows Asher Beaumont, a damaged character who has just been dealt the blow of his mother's death. Outside of his mom, the only other 'family' he has is his best friend, Melody, and her brother, Teddy. Asher's dad was never really in the picture. Melody wants to be seen as a LOT more than best friend/little sister and, through some fun (and sexy) circumstances, starts turning Asher's head. One of the challenges Asher's mom put in his path before she passed was to find his half brothers. However, Asher grew up hating them, jealous of the relationship with their father that he believed they had. He is pushed to find them, hopeful that they will welcome him into their family with open arms, and not be one more rejection attached to the name of Beaumont.

Beautifully Undone is beautifully gritty. Asher is a wonderfully written character. He is damaged, broken, hurt, angry, loving ... everything you want your next book boyfriend to be. Melody is sunshine, warmth and open arms. She understands all his hurt and wants to do all sorts of things to help heal those wounds. I fell in love with these two as a couple. They were real in their imperfections. Susan Griscom painted a portrait of them that was easy for me to visualize and put myself in the scenes of the book. I highly recommend Susan Griscom's Beautifully Undone for anyone who enjoys a sweet romance with some grit.
Recommend this book:
Forks, Knives, and Spoons
A Novel
Leah DeCesare
2017 Gold Medal
408 Pages
Check current price
Fiction - New Adult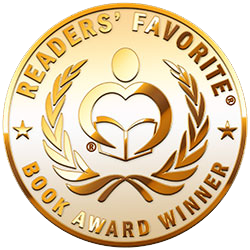 Reviewed by Lisa McCombs for Readers' Favorite

According to college freshman Amy, there are three types of guys: forks, knives, and spoons. When she unpacks her belongings at Syracuse University, she also unpacks her father's theory on the appropriate gentlemen types. Amy York's roommate, Veronica, is skeptical at first, but soon finds comfort in her friend's words. As the girls acclimate to college life, join a sorority, and collect more memories in friendships, break-ups, surprising romances, and common conflicts in their freshman year, the cutlery theory broadens to encompass every level of relationships.

The girls try to avoid all forks and are cautious amid the spoons. The knife is the way to go: "The knives are right in the middle, they have an edge and can be sharp when they need to be. Not too sharp and not too dull. They're smart. They have drive, fortitude, strength of character, and they may not be as sure of themselves around girls as the forks are, but they will find their confidence." Her father's words became a silent anthem to Amy and her friends, making it their goal to find the perfect, shiny steak knife in the drawer of eligible Syracuse males.

Forks, Knives, and Spoons by Leah DeCesare is a plucky story relevant to any college coed. DeCesare expresses the fears, dreams, and insecurities of the modern day college student. From yearnings to be loved to the realities of loveless families, it is all here. As the characters come to realize that the bonds they make in college are so different from any they have ever forged, the reader will revisit their own college days.

Contact Author -