Recommend this book:
The Finest Hat in the Whole World
Colleen A. Parkinson
2017 Honorable Mention
Kindle Edition
Check current price
Fiction - New Adult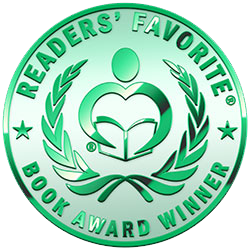 Reviewed By Liz Konkel for Readers' Favorite

The Finest Hat in the Whole World by Colleen A. Parkinson follows a family's journey through the years 1917-1937, from the Great War to the Great Depression. Des Stewart is the responsible member of his family, having never married or left home and devoting his life to caring for his younger sister and ailing mother. Both of his brothers lead opposite lives with fractured marriages and children. His family has been haunted by a past of death, guilt, and secrets. All of this changes for Des when his older brother insists he take in nine-year-old Phena after her parents tire of her insolent behavior. As Des tries to steer Phena onto the right path, their unbreakable bond ends up saving them both.

Though the events take place during significant time periods such as the Great Depression and the flu pandemic, the story primarily remains focused on the characters and leaves most of the historical context largely in the background. Redemption is a key factor in several of the characters' lives. Des finds his second chance in life when he gets custody of Phena. He finds fulfillment in his life by giving her a better chance at a future. She's a spit-fire, attacking when she feels attacked, and calling out what she finds to be wrong, but her second chance with Des makes her a stronger character. He teaches her kindness and forgiveness, and gives her a real chance at a happy life. The characters are deeply flawed, but very real with some redeeming themselves along the way while others don't change at all.

The most shocking change is found in Des's younger brother's journey from a drunk bored with his marriage after week two to someone who has some redeeming qualities. Phena has the most significant change as she experiences a coming of age journey going from childhood to adulthood. Colleen A. Parkinson writes a realistic and human story about family and second chances. There's a lot of tragedy, but also a lot of heart as this family may be estranged, but love is still there. Secrets are revealed in this emotional read about how a fractured family becomes whole. The Finest Hat in the Whole World is a story of past regrets and second chances in a journey of love and loss.
Recommend this book:
Cinnamon Kisses
Ra Lynn LoneWalker
2017 Finalist
Kindle Edition
Check current price
Fiction - New Adult
Reviewed By Divine Zape for Readers' Favorite

"Where are you? he wondered. Where am I? Where is everybody?" are words that introduce the reader to the strange state of mind in which the protagonist finds himself. Dardic Jennings has just found out that he has been thrust into a completely new reality. His beautiful life with a nice job and a gorgeous fiancée and a home are gone. Now, he finds himself a beggar and in need of help. Sherry Rosen, a psychologist, takes on Dardic as a pro bono case, and as she works with him to bring him to reality, she begins to believe him, and this has staggering effects on her own perception of reality. Could she be losing her mind too? Or is she being pulled out of her reality into Dardic's world? Cinnamon Kisses by Ra Lynn LoneWalker is a story that fans of Before I Go To Sleep by S.J. Watson will delight in.

Cinnamon Kisses is a psychological novel that features a powerful conundrum. Readers who love books that transport them into the inner workings of the hearts of the characters will love this story. In very beautiful and insightful prose, Ra Lynn LoneWalker creates two memorable characters and explores the psychological problems that faintly brush the minds and hearts of readers. The author masterfully integrates the themes of connection, self-awareness, and the liberating character of reality into the work. The novel features compelling passages and streams of consciousness that will absorb the reader into the viewpoints of the characters. This is a very enjoyable read.

Contact Author -