My Name is Rose
Alexa Kingaard
2019 Gold Medal
237 Pages
Check current price
Fiction - New Adult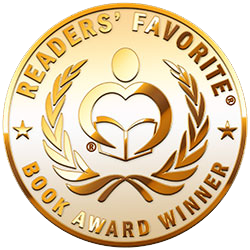 Reviewed By Ruffina Oserio for Readers' Favorite

My Name is Rose: A Novel by Alexa Kingaard is a coming of age story with powerful lessons of love and the deeper meaning of family. How far can a child drift from their roots? While her parents find life in the hippie commune idyllic and most pleasant, young Rose suffers powerful conflicting emotions. This isn't her world and she knows it better when she is sent to a public school in a nearby town. As she is alienated from her family, she discovers love as well. But can she handle the loneliness of growing away from her family? Can she learn to accept her father again for who he is? Follow her emotional journey towards hurt, finding herself, and redefining family.

I enjoy books with strong and well-developed characters and My Name is Rose: A Novel is one such book. Rose is a character that reflects the psychological and emotional challenges that young people deal with and I loved particularly how the author mirrors her personality through the process of changes and the factors that determine her reactions to reality. The premise might not be explosive, but it is interesting how the physical setting can affect someone's personality and the quality of relationships. The story is built around the central theme of family and the writing beautifully showcases the dynamics within Rose's family. The prose is tight, punctuated by focused scenes, well-crafted dialogues, and descriptions that add depth to the emotional aspects of the narrative. Alexa Kingaard makes characters come alive in the pages of this novel and weaves a story that entertains immensely.
Relics of Andromeda
Jonathan Michael Erickson
2019 Silver Medal
381 Pages
Check current price
Fiction - New Adult
Reviewed By K.J. Simmill for Readers' Favorite

Anka had been raised to fear relics; touching them was taboo. Their power had razed cities, and had destroyed the bridge between worlds. So when one called out to her by name she knew true fear. She was a warrior in her village, brave, quick, and strong, yet the pull was impossible to resist. As is their way, when a person discovers a relic a walk down the Long Road is made to secure the item in Ankharra. With her on this journey is her friend and shaman, Tamreh, and her closest friend, Trevor. Little do they know the journey they are about to undertake is nothing like the one they expected. All is not as it should be, as it has been for the relic carriers before, and this change in tradition breeds distrust that is answered in drastic actions.

In Jonathan Michael Erickson's Relics of Andromeda, time travel, myths, fear, foreboding and danger unite in a tangled web to deliver an intriguing and gripping plot. There is some fun and amazing use of science fiction technology, along with attention to world building, cultures, ideas, and implementations that made this book a real pleasure to read. I enjoyed the struggles of the main characters and their gradual tempering as the plot progresses. You are invested in the characters from the start, which is a feeling that only grows through their hardship, discovery, and betrayal. Jonathan Michael Erickson has created an amazing, deep, and complex world, matching it with characters, structures, history, futures, and a threat every bit as deep. Action, betrayal, heartache, heroics, and daring fill this book to the brim as past, present, and future collide. I can honestly say I am on tenterhooks to find out what happens next.
Where Do You Go To
Jean Cerfontaine
2019 Bronze Medal
295 Pages
Check current price
Fiction - New Adult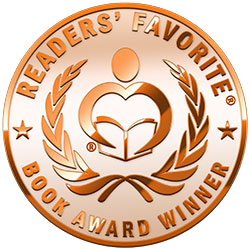 Reviewed By Lesley Jones for Readers' Favorite

In Where Do You Go To by Jean Cerfontaine, the year is 1948, Marie-Claire is eight years old, lost, cold and covered in blood. She can remember nothing of the events that brought her there, apart from a strong feeling she is escaping from something. She finds refuge in a nearby church and falls asleep, waking up in an orphanage just outside Rome the following day. Marie-Claire is soon adopted by the French ambassador and his wife. This is the beginning of a new life, travelling with her parents across post-war Europe from Greece to Moscow, where she is a promising student of the Bolshoi ballet. By 1965, Marie-Claire is living in Paris and mixing with the elite of society. She seems to have everything, but Marie-Claire is haunted by dark and sinister dreams. Are they a clue to her mysterious past? A chance encounter is about to uncover the truth behind that fateful night of 1948.

Prepare to be transported back to postwar Europe in this well-researched and engaging novel based on the song by Peter Sarstedt. The author really grabbed my attention with the opening scene and that continued throughout the book. Marie-Claire was such a beautiful character. Although she lived a very affluent lifestyle, she never lost her humility and compassion for others. The detail in the narrative is excellent and really transports you back to the eras of post-war Europe and the Communist Soviet Union. The characters were realistic and came to life, as did the setting of the story. This book has taken me on a wonderful journey emotionally. There are great moments of conflict and plot twists, but I never could have imagined the truth behind Marie-Claire's nightmares. The ending will bring a tear to the most hardened of hearts and the last line, 'the pillow was dry', was perfect.
My Beloved Past
Sista's Book 5
Anne Marie Citro
2019 Honorable Mention
Kindle Edition
Check current price
Fiction - New Adult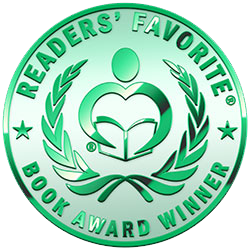 Reviewed By Rabia Tanveer for Readers' Favorite

My Beloved Past is the story of Zara, a determined woman who trying to find her happiness and her life once again. She loves her job and she loves her friends, her support system is strong which is helping her rebuild her life as she wants. Although she is in a good place in her life, she is still trying to run from her past. Jake has also been mesmerized by one girl whom he met when they were teenagers. She left a huge impact on his soul and since then he has been looking for her in every other woman he comes across. A chance encounter is destined to bring these two together, but it is up to them to build their relationship and hope for the best. Can they both let go of the past to build a future together?

My Beloved Past by Anne Marie Citro is the fifth book in the Sista's series and it is quickly becoming my favorite series. This is the story of Zara and Jake, two people who are fighting the past and trying to make their future. I love the fact that author Anne Marie Citro creates some of the strongest and most determined characters. While Zara is rebuilding her life and trying to rise from the ashes, Jake is trying to find a way to live with his past while also staying focused on the future. Zara is a strong woman who is determined to make a good life for herself while Jake is trying to find that one person that made his life bright. He wants to help Zara, but at her pace and only if she is willing. I loved that and I loved their chemistry. This story is just beautiful!
Imogen's Journey
Book 2 of the Chroma Trilogy
B Fleetwood
2019 Finalist
294 Pages
Check current price
Fiction - New Adult
Reviewed By K.C. Finn for Readers' Favorite

Imogen's Journey is a work of science fiction and fantasy aimed at young adults, written by author B Fleetwood. In a story forming the second book in the Chroma Trilogy, we return to our central heroine Imogen Reiner after she has made all the discoveries about her secret powers and her true life and origins during book one. Equipped with self-healing and the power to read Chroma – the language of other people's auras – Imogen must set out on the arduous journey to free her father and sort-of friend Leo from the clutches of the unseen enemy who still knows her greater purpose more than she does. This time, however, her would-be kidnapper Araz claims to be on her side, and wants to help her if he can.

Full of intrigue, legends and strong interpersonal relationships, Imogen's Journey is a well-written work which will appeal to fans of classic fantasy. It particularly reminded me of the work of Phillip Pullman, with its clear divisions of good and evil and well devised plot full of interesting and mysterious characters. I didn't care for Leo much, but the plot between Imogen and Araz was really fun and would certainly appeal to the target audience. Overall, this is also a clean read with a little stylized fantasy violence, highly suitable for young adult readers from twelve upwards, and B Fleetwood's prose will carry you through the plot without ever jarring or faltering. I'd certainly recommend Imogen's Journey as a compelling tale of supernatural powers, secret institutions and mysterious discoveries.
Meet Me Under the Stars
KD Proctor
2018 Gold Medal
284 Pages
Check current price
Fiction - New Adult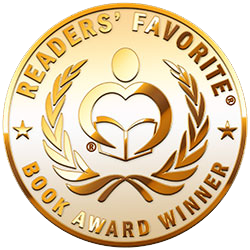 Reviewed By Christian Sia for Readers' Favorite

Meet Me Under the Stars by KD Proctor is a tantalizing romance between two irresistible characters — DIY TV star Charlie and a handsome British guy, Nate. It has been three years since Charlie dumped Nate, out of fear of hurting him. She has secrets of her own, but she has never stopped loving him. Nate believes that Charlie never loved him, that she's been cruel to him. Yet, he still can't get over losing her. But the last wishes of Gwen, Charlie's sister, will have the two working together to fulfill that wish, something that also stops Nate from being deported to England to face a family that has already disowned him. Will they have the courage to seize this second chance and make it work?

This is what a real romance feels like — not-so-perfect, genuinely and humanly flawed characters seeking to understand who they are and how they feel, an intense emotional conflict, and a strong plot. Each character is broken in their unique way. The story has many emotional layers and it was just gorgeous watching Nate suffer, clueless of why Charlie would break up with him. KD Proctor has the gift of transporting readers into the hearts of the characters, making them feel the heat, suffer the suspense, and anticipate the outcome.

The realism in this story lifts its level of entertainment and allows readers to see something of themselves in the characters. A fierce romance that will arrest your attention right up to its predictable but satisfying denouement, with writing that is colorful, filled with witticism and a rare sense of humor conveyed through exciting and engaging dialogues. Meet Me Under the Stars turns up the heat and makes sure it stays high.
The Selah Branch
A Novel of Time Travel and Race in America
Ted Neill
2018 Silver Medal
322 Pages
Check current price
Fiction - New Adult
Reviewed By K S Marsden for Readers' Favorite

In The Selah Branch: A Novel of Time Travel and Race in America by Ted Neill, when Kenia's summer intern plans fall through, she thinks that spending months in Selah Branch, researching poor diets in poor communities, will be a frustrating waste of time. She has to research the usability of a new app, designed to help the average American create a more nutritious diet. Kenia doubts the usefulness of the app itself in a Trump state with vast unemployment, alcohol and drug addiction, and where people can't afford or can't source fresh food. What she doesn't know is that maybe fate brought her there to change everything. Kenia is black, and a woman. This is more than enough to make her feel threatened by the way the world is going. Kenia maintains a professional air and quickly becomes interested in the town's history. Selah Branch had once been a forward-thinking utopia where races and genders were equal, and Kenia starts to dig into where it all went wrong.

This story is very current and up to date with the politics and racial tension occurring in the US. It is well-written, and you stand beside Kenia as she goes through the struggles and prejudices that are very real for many people. The story takes on a sci-fi twist, as Kenia learns that she has inherited a time-traveling gene from her African roots. In increasingly long and dangerous jumps, Kenia is shot back to 1953, to the time of the disaster which destroyed Selah. The Selah Branch has a very scientific voice. The first half, in particular, could have been a university essay condemning the political machinations that gave rise to a new wave of racism. There were a few info dumps as a way to give a full and immediate description of the place. The second half is smoother as Kenia starts to make friends with some of the townsfolk, and the mystery of Selah Branch is slowly uncovered. Then the adventure really starts to kick off. In the end, I really enjoyed this book.
Tomoiya's Story
Escape To Darkness
C.A. King
2018 Bronze Medal
104 Pages
Check current price
Fiction - New Adult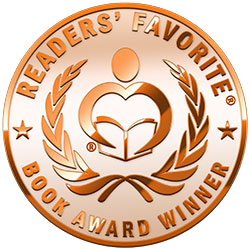 Reviewed By Arya Fomonyuy for Readers' Favorite

Tomoiya's Story: Escape to Darkness by C.A. King is a compelling story that will make a wonderful addition to the bookshelves of fans of supernatural stories. It is well-crafted with compelling characters and a gripping plot. The author plucks readers from their immediate setting and takes them on a rollicking adventure with her characters. Allaynie is a vampire who possesses a priceless asset, one that everyone covets — her tears. Woden is a hunter and a very greedy man who will stop at nothing to get a drop of Allaynie's tears. Will anyone be able to stop the determined hunter and where can Allaynie find refuge? This is a great story with a unique take on the world of vampires.

When you have read many vampire stories, you tend to see the same concepts rehashed or reformulated over and over, and it can be very boring for readers looking for new exciting stories. But that isn't the case with Tomoiya's Story: Escape to Darkness. C.A. King features great originality in her work and creates an exciting setting for her readers. I was hooked right off the bat and couldn't help reading till the surprising denouement of this story. I felt it was too short, but it was a delightful read. The writing is great and readers will be immersed in the powerful descriptions, seduced by the strong narrative voice, and captivated by the extraordinary setting. The author has succeeded in creating a fantasy world where readers can escape and explore other possibilities. It's a great success in the supernatural genre.

Don't Look at Me
JP Grider
2018 Honorable Mention
338 Pages
Check current price
Fiction - New Adult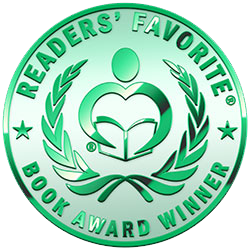 Reviewed By Christian Sia for Readers' Favorite

Don't Look at Me by JP Grider is a moving story that explores the question: What happens when we get broken beyond repair? Haven Queen, an air journalist, has put in so much work to succeed and at times she feels irritated because her mother, Hannah Queen, doesn't appreciate what she's got. Haven reports on a slasher who disfigures the faces of women by cutting them. Then she becomes a victim, and everything changes. Now with a hole in her face and without a job, she feels terribly lonely, without confidence, and as though someone has stolen her life. Things aren't working out for Quest after being dishonorably discharged from the army. A collection of books left by his grandfather for Haven — one of his best customers — triggers an encounter that will bring together the lives of these broken characters. Can they heal each other?

This book has a powerful premise. Readers encounter a character who has a job and who has a life, but whose life is suddenly transformed the moment she encounters a vicious creature and her face is disfigured. The question that runs through the reader's mind is: Can Haven ever be the same again? JP Grider gets readers to pay attention to the characters by letting their humanity and brokenness come out vividly through the narrative. The different layers of the narrative — the psychological, emotional, and physical — are well developed and balanced with empathy. The first person narrative allows readers to connect with the varying emotions experienced by the characters. Don't Look at Me is an interesting novel, infused with a rare sense of realism and dotted with literary beauty. It's a thought provoking read.
Saving Paludis
Clayton Graham
2018 Finalist
369 Pages
Check current price
Fiction - New Adult
Reviewed By Deepak Menon for Readers' Favorite

Even a minuscule amount of information about our infinite universe would fill a storage device the size of our solar system. Saving Paludis by Clayton Graham is a superb thriller in which the author accepts that interstellar travel, constrained by the onerous limits imposed by Einstein, is only possible through the much speculated and hypothesized Einstein-Rosen bridges, more popularly called 'gateways' in space. The reader is spared reading volumes of explanatory pages and can jump right into the meat of this tale of the future of mankind. Set about 2000 years in the future, when mankind has spread its wings, this tale takes place on Paludis, a verdant planet situated 144 light years from Earth at the extreme edge of human colonization. Humans occupied this mineral-rich gem of a planet centuries ago by violent conquest, and they live in beautiful homes in fine cities, mining and stripping minerals from the planet. At the research labs in a university in Paludis, a breakthrough is made that promises to change the future of mankind forever. The subjugated remaining inhabitants - superstitious primitive aliens, the Muskans - are confined to a narrow little stretch of land named Musk. Tak-Elno, a Muskan, flouts Muskan tradition and the laws of the sea-god, Garn, and swims in the ocean, a crime. He lands illegally on the human side of the separating wall and is captured, though the humans have no fear of him or his kind.

Thus begins an incredible chain of events ranging from multiple scenarios on Paludis to exhilarating events and thrilling action on Paludis's moon, Muskluna, Earth and other celestial bodies. Military spacecraft are destroyed without a clue. Earth blames the helpless planet of Paludis. There follows genocide, murder, war. People go missing, bringing together unforgettable protagonists: Stefan, a policeman, Clare, thrown into the fray by destiny, Pas-Elno, the Muskan son of Tak-Elno, Richard Vidmar, Michelle Sanson and Simon Sangster among others. A protagonist to be remembered is Serpentine, a seer from Muskluna. And there are mysterious presences hovering beneath the surface of Earth's ocean itself. The plot is original and develops nicely, not an easy task for any author to weave together numerous seemingly unrelated threads, originating from multiple scenarios, towards the breathtaking finale. The cover is attractive and adds to the book's marketability. There is some reference to sex, necessary to preserve the plot, but nothing explicit. The flow is steady, with a rising pitch of mystery and a taut sense of doom enthralling any reader. A memorable quote is: "To sleep is not to live, and who says the future is better than the now?" Clayton Graham's Saving Paludis is definitely a great interstellar thriller and recommended to its targeted audience of young adults and older readers.

Contact Author -