Light of the North Star
The Descent
Dhrubajyoti Bhattacharya
2019 Bronze Medal
Kindle Edition
Check current price
Fiction - Mythology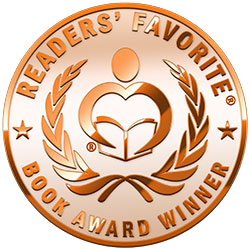 Reviewed By K.C. Finn for Readers' Favorite

Light of the North Star: The Descent is a short work of mythological fiction penned by author Dhrubajyoti Bhattacharya, which forms the first book of a new series. Written in the form of an epic poem, this modern-day retelling takes its influences from both western and eastern mythological works, namely Homer's Odyssey and Iliad, and Vyasa's Mahabharata. At the crux of the story is a flood in the Indian city of Dwaraka, which marks an important crossover point in both Greek and Indian mythological storytelling and traditions. From here the journey continues through the Indian history of the Yuga-Sandhi, the transition from ancient culture into the modern life we know today.

I have some knowledge of classical literature, which helped me into the rhythm and pacing of this tale, as well as the references to the points of Greek mythological history that I already knew. Author Dhrubajyoti Bhattacharya both educates and entertains in this continuation and transformation of the poetic narrative form, introducing readers to the perhaps lesser known eastern narratives and traditions of ancient India. What resulted was a pacey, well described and fascinating work that I found myself reading over again and again with a desire to fully understand the tale being told. The prose is elegant, with beautiful words well chosen for their poetic effect, but also not at the expense of not understanding the storyline. Overall, Light of the North Star: The Descent will be a treasured read for anyone with both an appreciation of poetry and a desire to learn more about Indian history and culture.
The Time Before The Moon
Kameron Williams
2019 Honorable Mention
Kindle Edition
Check current price
Fiction - Mythology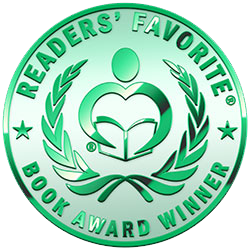 Reviewed By A. L. Peevey for Readers' Favorite

Kameron Williams has written a novel about the world before the moon shone in the night sky. The Time Before The Moon is the story of Omi, who, at first, seems like any of a dozen other boys. He seeks the best flint for his spear, he dutifully goes to the village Seer to receive enlightenment, he tries to woo the girl of his dreams, and he goes hunting with his friends. Then one day he begins to doubt the leadership and teachings of the Seer and secretly questions the Seer's supposed connection to the gods. But to question the Seer is to risk being "cleansed", a fate worse than death. When a cruel rival crushes his most prized hope, Omi flees into the wild, leaving behind everything and everyone dear to him in search of freedom. But will he find it?

Kameron Williams' The Time Before The Moon has an authenticity to it. This shows in the descriptions of the labor intensive processes the characters use for creating their homes and weapons. The culture of The Time Before The Moon is the Stone Age. The characters possess nothing that they have not crafted themselves. If they are going to eat, they must hunt for their food and plan for the future. The author describes all of this in fascinating detail, but has also written a compelling story with characters that readers care about. We experience Omi's curiosity, love, hunger, and intensity first hand, and we yearn to find out if he and the others will find what they seek: freedom from rules and traditions that have no real worth. The Time Before The Moon comes highly recommended.
Enlightenment
Book One of the Bathala Series
Reno Ursal
2019 Finalist
Kindle Edition
Check current price
Fiction - Mythology
Reviewed By Dan M. Kalin for Readers' Favorite

Reno Ursal has produced a rare type of tale with Enlightenment, one with a fictional story line told over historical details which teach the reader things they didn't previously know. The story is told mostly from the perspective of two people; Dorothy Dizon, a high school senior soon to graduate, and Adrian Rosario, the mysterious new student from the Philippines who is much more than he appears. Drawn inexorably to Adrian and his first-hand knowledge of their shared Filipino heritage, Dorothy must decide whom she can trust. Other forces want Dorothy for their own purposes and will stop at nothing to attain them. At each stage there are historical and cultural references to explain the antecedents to the coming crisis, putting the entire situation into the larger context of good versus evil.

I found the best parts of the story to be the cultural wrappings Reno Ursal sprinkled so generously throughout the tale. Being able to learn something of Filipino cultural history while reading a tale of the paranormal was a real treat for me. A new (or perhaps an old) version of the vampire legend is told against that backdrop. Enlightenment builds multiple story threads and tension to a crescendo before resolving some of the mysteries presented. The print book is beautifully formatted, with ancient Filipino text and references in the event a reader wants to learn more. The two primary characters are well developed and, by the end of the book, completely familiar to the reader. I'm looking forward to the next installments of the Bathala Series.
Underneath
A Merfolk Tale, The Under Series Book 1
M.N. Arzu
2018 Gold Medal
Kindle Edition
Check current price
Fiction - Mythology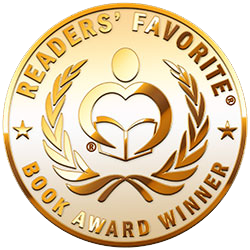 Reviewed By Donna Gielow McFarland for Readers' Favorite

Underneath: A Merfolk Tale (The Under Series Book 1) by M.N. Arzú is a mermaid tale like no other. This deservedly award-winning novel begins as a half-drowned merman with a deep gash in his tail washes up on the coast of Maine. The comatose merman is rushed to ER where surgeon Gwen Gaston takes him under her protection and the medical staff try to figure out what to do with him. Meanwhile, the family of the merman, Christopher Brooks, son of billionaire Julian Brooks, is desperate to get him back without blowing their cover. It's not long before the United Nations gets involved and the merman is moved to a secure location. Merfolk have politics, too, and Julian is not allowed his vote on the council -- he's just supposed to be patient and wait for a decision. The U.S. military gets involved, a video goes viral, and the whole world -- including a very tenacious reporter -- soon learns about the mysterious being. Some in power see the existence of merfolk as a threat (and take action accordingly), protesters try to "Save the Mermaid" and the family and a doctor who truly care try to figure out how to navigate the system to save Chris. It's not an easy task.

I found Underneath: A Merfolk Tale to be very enjoyable, expertly written and extremely believable, except for the merman part, of course. But if a merman were really to wash ashore, this is exactly the sort of thing that would happen. The story reminded me of an old movie where an extraterrestrial comes to earth and is discovered by a child, except this story is for YA and adults (not because of the subject matter, but because of the complexity of the plot). Underneath: A Merfolk Tale gets more and more exciting as the plot thickens and M.N. Arzú is very good at dropping hints to gradually show a fuller picture of the merfolk society. There were times I was confused about the backstory, but Underneath is the first book in The Under Series so I expect it all makes sense in the end. I really enjoyed the bits of humor and layers of mystery. Underneath comes to a satisfying conclusion, but the story is far from over and the rest of the series is definitely going on my reading list. Highly recommended for lovers of science fiction, fantasy, mystery and good stories in general. I expect to some day see M.N. Arzú's name on a national best-sellers list.
Olympian Challenger
Astrid Arditi
2018 Silver Medal
Kindle Edition
Check current price
Fiction - Mythology
Reviewed By Arya Fomonyuy for Readers' Favorite

There is something mysterious about the invitation itself, both in the way it appears on paper and the strangeness of its content. It is a singular opportunity to embark on a journey to face her fears and have her most precious wish granted, and she's only got until midnight to respond. As temping as it may seem, Hope would have loved to have nothing to do with the tournament, but then the hosts won't let her have her way. She barely has time for anything, even her swim team and her studies, but she accepts the invitation and finds herself thrust onto Mount Olympus, where she faces the pantheon of Greek gods — her trainers.

Hope has to overcome many challenges, each one more dangerous than the one before. Two things seem to make her stay — the desperate hope of having a cure for her mother and the gorgeous and shadowy god who tempts her in ways she can't understand. Can she ignore the distractions and become the unusual contender in a tournament of heroes? Olympian Challenger by Astrid Arditi is a novel that will delight young readers and fans of Greek mythology. The author has succeeded in creating or recreating a world where men and gods walk side by side and where the drama among gods can be filled with more cunning than a human has ever known. The writing is exceptionally fluid, fueling the already well-paced plot with great use of dialogues and descriptions. The author weaves humor into the narrative, crafting a story with a powerful conflict and characters that are as real as can be, even in their encounters with the gods. Olympian Challenger is a gorgeous read, as exciting as it is well-told.

Cedric
The Demonic Knight (The Cedric Series Book 1)
Valerie Willis
2018 Bronze Medal
Kindle Edition
Check current price
Fiction - Mythology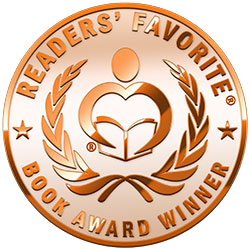 Reviewed By K.J. Simmill for Readers' Favorite

Angeline was meant to be a wallflower, a means for her uncle to show everyone just how beautiful his own daughter was. He wanted his daughter to marry Lord Cedric, but following a previous encounter, Cedric only had eyes for Angeline. He hated her and loved her. He wished for her demise, yet fought to keep her safe. His incubus bloodline wanted the pleasure of her virginity, and another part of him craved even more. It was all he could do to be near her. Biting remarks and hostile actions become the only way to prevent himself giving in to the temptation. Cedric seeks revenge, and he needs power to exact it, and the woman with him has a magic in her blood that sings to him. Can he resist her, or will he have to succumb to the part of himself that he tries to keep repressed in order to achieve his own ambitions?

In Cedric the Demonic Knight: The Cedric Series Book 1 by Valerie Willis, you watch Angeline's gradual transformation from a tearful, downtrodden whiner to a skilful, independent ranger. She feared Cedric, who treated her like despised and unwanted property, and yet she needed him. This book is written in a style that would welcome a young adult audience, and fans of L.J. Smith and Vampire Hunter D particularly will find something for them in the brooding, vicious bad boy Cedric, an incubus moroi cross blood creation nursing his own tragic past and fears. This is partly a tale of self-discovery as both Cedric and Angeline learn both who they are and about each other, and in part a supernatural quest for revenge as Cedric journeys across the land, slaying powerful and imaginative creations.
The Last Suttee
Madhu Bazaz Wangu
2018 Honorable Mention
Kindle Edition
Check current price
Fiction - Mythology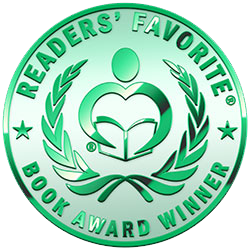 Reviewed By Kim Anisi for Readers' Favorite

The Last Suttee by Madhu Bazaz Wangu tells the story of Kumud who, at the age of only nine, had to witness the suttee of her aunt. A suttee happens when a wife follows her dead husband onto the pyre and is burned alive. It is believed that this will turn her into a saint and bring her family good luck for a few generations. And unfortunately, in some parts of India, a widow is still seen as worth nothing. A woman without a man is a burden on society. Kumud wants to change this and is working at an orphanage for girls. When she receives a phone call about a suttee that is supposed to happen in her old home town, Kumud knows one thing for sure: she cannot let it happen again. She leaves everything behind, but how will she change the old beliefs of people in a town that does not want to change?

When I picked up The Last Suttee by Madhu Bazaz Wangu, I wasn't quite sure whether I would like it or not. With cultural novels, there is always the danger that they might turn out to be boring, even though the idea itself is exciting. Fortunately, this wasn't the case here. The writing style made it easy to feel like you are right in the middle of the story. You get to know Kumud better and better with each chapter, and it's interesting to get an insight into her upbringing, her experiences, and why she ended up where we find her. Her story is revealed bit by bit, and not in one huge information dump. It's like getting to know a real person: you can know them for a long time, and still discover new things about them again and again.

Reading about Kumud always felt fresh and I definitely didn't get bored with her. She's an awesome character. Her journey is one full of courage, despair, hope, and resilience. I found the author a bit cruel at the end of the book. I can't give anything away, but you'll end up loving and hating her on a few pages because expected and unexpected, feared and hoped for events kind of mix themselves up in a way that plays havoc with your emotions a little. It definitely was a great reading experience as you couldn't be sure what would really happen until you arrived at the end!
The Jericho Prophecy
Fiona Tarr
2018 Finalist
Kindle Edition
Check current price
Fiction - Mythology
Reviewed By Eeva Lancaster for Readers' Favorite

The Jericho Prophecy by Fiona Tarr is biblical fiction based on the fall of Jericho. It has been forty years since the Israelites wandered in the desert, and they arrive in the land of the Canaanites, ready to claim the Promised Land under the leadership of Joshua, and backed up by the powers of Yahweh, the Israelite god. Joshua sends spies to Jericho for information and there, Salmah, one of the spies, meets Rahab, a priestess of the goddess Asherah, protector of Jericho. In spite of their differing faiths, the two connect and conspire to save their people from the impending turmoil, brought about by the gods whose intentions they cannot comprehend. Under the command of Yahweh, Joshua seems determined to slaughter every man, woman, and child, but Salmah finds it hard to accept that the Israelites will gain the land of milk and honey this way. He starts to doubt if the intentions of Joshua are really the will of Yahweh. He and Rahab, along with the goddess Asherah, work together to find a more amicable solution. Asherah has motives of her own and she is determined that the line of Salmah and the royal family of Jericho be preserved to fulfill a prophecy.

I thoroughly enjoyed The Jericho Prophecy. The history and the characters are skillfully developed by Fiona Tarr. The plot was captivating, and the dialogue kept me engaged. I enjoy biblical fiction and this book made it easy for me to imagine that I was there in Jericho, amidst the chaos, making me empathize with the hopes and doubts of a people who witnessed firsthand the miracles and powers of the gods they worshiped. There's romance and intrigue and I easily got caught up in the machinations of both gods and mortals. I found myself rooting for the characters and sympathizing with the dilemma they found themselves in. Fiona Tarr is a highly entertaining writer with exceptional storytelling skills. I recommend The Jericho Prophecy to readers who like biblical myths and legends, reinvented to give us a deeper view of the people and events we often read about. There is a lot of meat in this book and it gave me hours of entertainment.
Contact Author -