Recommend this book:
Blood Country
A Nashville Sideman Mystery
Dan Jewell
2011 Silver Medal
354 Pages
Check current price
Fiction - Mystery - Sleuth
Reviewed by Anne Boiling for Readers' Favorite

The setting is Nashville, Tennessee, home to country music legends. Joe Rose dreams of being a guitar star. Until his dream comes true, he works as a private investigator. His ex-wife Patty begged him to help her friend Roxanne. She wanted to leave her husband, renown Vern Hamlin, but he didn't want to let her go. Apparently Vern was impressed with Joe. After receiving a mysterious letter, Vern hires Joe to investigate the murder of his father, King Hamlin. The murder of the legendary country singer took place 20 years previously. Rose interviews several characters including, Monk, Hamli's ex-wife, the Professor, and stepmother.

The King left a large estate. Vern has a problem with both drugs and alcohol. His uncle does not want the murder investigated; he thinks it will upset Vern and increase his substance abuse. Jessica Apple is Vern's assistant. While she thinks solving the murder will bring closure to Vern, she does not like Joe and wants him off the case.

Blood Country is a brilliant mystery by author Dan Jewell. The complex plot is well paced with just the right amount of action. Jewell included enough twists and turns to keep the reader turning pages. There was more than a tad of humor in the plot. The characters are well-developed and multidimensional. Fans of suspense and mystery will not want to miss Blood Country by Dan Jewell. This is one of those special books that you'll read more than once.
Recommend this book:
The Running Path
Lisa M. Miller
2011 Honorable Mention
238 Pages
Check current price
Fiction - Mystery - Sleuth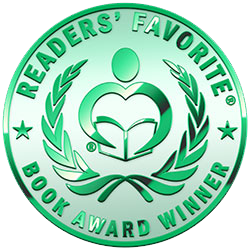 Reviewed by Lynn Fowlston for Readers' Favorite

Abby Greene, assignment editor at WWNY-TV in Watertown longs for more than just sitting at a desk and working the computer. She dreams of become a reporter out in the field of broadcasting. When a local girl commits suicide, she becomes involved with news reporter Paul Triver on doing a series about teen suicides. This brings back painful memories of her best friend Becca who took her own life. Now years later it appears it may have been murder. As Abby and Paul start investigating they soon discover there may be more to this story then they originally thought. There is another death and threats to Abby. The evidence points to several different individuals. From the grieving aunt and uncle, to the father who disappeared years earlier to a mysterious funeral director will Abby and Paul get to the bottom of the deaths and prove that Becca did not take her own life. With each situation she comes closer to the truth

The Running Path is a nice tale of suspense that would be suitable for ages 13 and up. It is not scary but there are a lot of twists and turns that will keep you turning the pages to find out what happens next to this modern day Nancy Drew. It is very easy to get involved with the characters in the book and I would like to see more books written by Lisa Miller containing the characters of Abby and Paul.
Contact Author -