Make Your Own Luck
A Remy Summer Woods Mystery
Joanne Lewis
2012 Bronze Medal
362 Pages
Check current price
Fiction - Mystery - Sleuth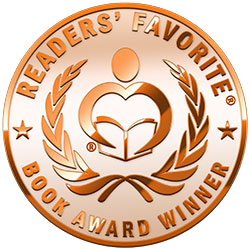 Reviewed by Alice DiNizo for Readers' Favorite

Remy Summer Woods is a practicing attorney with her father, Clarence Darrow Woods, in his prestigious Florida law firm. She'd much rather be an artist, studying in Rome, Italy, and so she paints in her law office when she can get a few moments together. However, Remy has a few serious issues to face. Her half-brother Carlos is drug-addicted. She has to defend Michael Sharpe who attended school with Remy and now admits a fondness for underage girls. And Clarence Woods announces to Remy that she is to move to Seattle to open his law firm that specializes in environmental cases. When Remy tells her father that she'd rather defend young teenager Bonita Pickney who has confessed to killing her own father, Clarence Woods fires her, and tells her to vacate her law firm-owned condominium. Then someone forces Remy off the road into canal waters and the car that someone uses is owned by her father's law firm. Police Officer Ronnie Diaz is really nice and her uncle Todd is really clever, but can they really help Remy out of this one?

"Make Your Own Luck" is one thriller that readers will not want to miss. It is filled with action and suspense on every page. Remy, brother Carlos, Ronnie Diaz, Bonita Pickney, Uncle Todd, and all other characters are well-created and totally believable. The plot proceeds with hair-raising suspense and twists and turns everywhere which make it a first-rate mystery thriller. "Make Your Own Luck" should be on reading lists everywhere. It is one good read!
Betrayal of Trust
A J. P. Beaumont Novel
J. A. Jance
2012 Silver Medal
352 Pages
Check current price
Fiction - Mystery - Sleuth
Reviewed by Jean Brickell for Readers' Favorite

"Betrayal of Trust" is a very interesting book that has a unique mystery story. We have a murder, that of a young girl that isn't a murder, then it is a murder. A suicide in the Governor's Mansion is the next. Our detectives are Beaumont and Soames, who just happen to be husband and wife. The exchanges between these two lighten up a dark murder mystery that unfortunately involves young people. The pace is fast, the reader needs to watch the clock as to not read all night. The action takes place in Washington State and the story also includes Texas because of Beaumont's loss of his father even before he was born. The characters are believable and true to life.

I liked this book as it has good characters and a very interesting story It is a real page turner and I lost sleep over this book. J.P. Beaumont and Mel Soames work well together: a good husband and wife relationship and even better working relationship as detective partners. Together they hunt down the bad guys using all means necessary, including hunting through garbage to find clues. They dig out information from the Governor's Mansion to junk yards with junk yard dogs. While busy with the case, a cousin of Beaumont contacts him with information about his father. He can't decide whether to follow up or not, but for now he has crimes to solve, so any decision will have to wait until things are quiet. And things are not quiet at this point in the story!
A Pointed Death
First in the Pointer Mystery Series
Kath Russell
2012 Honorable Mention
354 Pages
Check current price
Fiction - Mystery - Sleuth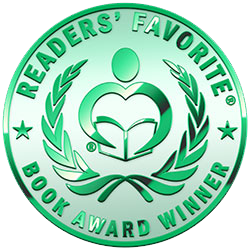 Reviewed by Joana James for Readers' Favorite

A Pointed Death is a riveting read. The strong female personality in the person of Nola Billingsley provided mystery, action and wit in one neat little package. The story is set in San Francisco and describes the city so beautifully that one is literally transported there even though they've never set foot there physically. Nola Billingsley is a 40-something year old Biotech consultant who lives with her mother. In the opening pages of the book, she can be found closing the doors of her failed dot-com. In an attempt to re-enter the world of consulting, she is thrown straight into the throes of a developing plot to take away freedom of reproduction from an entire nation. Nola's hotshot cop boyfriend issues several warnings, yet she is unable to resist the urge to sleuth. Using wit, intelligence and sheer manipulation in some cases, she unravels more than she can handle.

This book is filled with drama, romance, action, adventure, mystery and comedy. The plot is beautifully woven and every detail has its place. The antics of the lovable pointer called skootch will undoubtedly have the reader clutching their sides. The language is beautiful and effective and even the biotechnology jargon that has been skilfully inserted has its place. The reader will certainly not be lost in this one. The characters are very well developed and it is easy to build a relationship with them, even coming to love them. I highly recommend this read for the independent woman as well as her male counterpart who is not intimidated by a strong female character.
This Doesn't Happen In The Movies
Renee Pawlish
2012 Finalist
226 Pages
Check current price
Fiction - Mystery - Sleuth
Reviewed by Lynette Fowlston for Readers' Favorite

This Doesn't Happen In The Movies by Renee Pawlish is a story about one wannabe private-eye named Reed Ferguson. With a love of the old movies and detective shows, his favorite is The Big Sleep with Humphrey Bogart and Lauren Bacall, and he plans on being another Sam Spade. When a beautiful rich woman walks into his office and hires him to find her dead husband, he can't believe he has actually scored his first case. He soon begins to realize she is not what she pretends to be. How does she know her husband is dead? Why is she sticking with him if he is cheating on her all the time? As the lies start to pile up and her stories keep changing daily, she soon becomes more of a suspect than a client; but Reed has vowed to help her. Now with both their lives being threatened and the FBI becoming involved, are they really who they say they are?

This is one witty, hilarious detective story that will keep the reader glued to the pages till the very end. It is a very short book and can be read in a couple hours. Once I started this book, there was no putting it down till I finished it. One cannot help but like the cast of characters, especially the two brothers, Ace and Deuce, and their other brother, Bob...the sane one of the three. With plenty of twists and turns throughout the book and the added suspense to a hilarious ending, this cleanly-written cozy-type mystery will fit right in for all those who love this type of genre. As the title goes, this does not happen in the movies, but can a movie help solve the mystery?
Twisted Revenge
Nelda Shattles Copas
2011 Bronze Medal
172 Pages
Check current price
Fiction - Mystery - Sleuth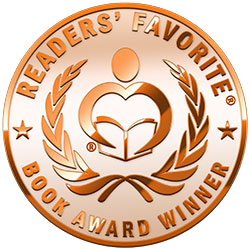 Reviewed by Anne Boling for Readers' Favorite

Detective Delsey MacKay woke up screaming. Six months earlier she suffered a brutal attack the hands of Tom Ireland. The police had not caught him. He returned with a vengeance; the body count is adding up. MacKay knew it was him, the M.O. was the same. Agent Walker Grey stayed as close to MacKay as possible, determined Ireland would not get near her again.

MacKay thought she was ready to return to work until she began seeing bodies, photographs and messages written in blood. Will the department allow her to stay on the case or will they force her off? How did Ireland obtain the photos? When bodies were found a little farther away Agent Walker must leave MacKay's side. Will she be safe? Ireland wants power and control for his own sadistic satisfaction. Will they get to him before he can get to MacKay?

This novel is the sequel to Twisted Desire. In the first book we meet most of the characters. Ireland is a serial killer. He sets his sights on Detective MacKay, captures her and tortures her. While this book can stand alone, I recommend reading both books and in order. In this novel the reader knows who the serial killer is. The plot revolves around how Ireland will reach his main target, Detective MacKay.

I enjoyed this book; it was a fast suspenseful read and very entertaining. My one criticism is the length, I wish the author had made it a bit longer. The characters make this book. Ireland was a frightening serial killer and MacKay and Grey work great together, all are well developed.
Blood Country
A Nashville Sideman Mystery
Dan Jewell
2011 Silver Medal
354 Pages
Check current price
Fiction - Mystery - Sleuth
Reviewed by Anne Boiling for Readers' Favorite

The setting is Nashville, Tennessee, home to country music legends. Joe Rose dreams of being a guitar star. Until his dream comes true, he works as a private investigator. His ex-wife Patty begged him to help her friend Roxanne. She wanted to leave her husband, renown Vern Hamlin, but he didn't want to let her go. Apparently Vern was impressed with Joe. After receiving a mysterious letter, Vern hires Joe to investigate the murder of his father, King Hamlin. The murder of the legendary country singer took place 20 years previously. Rose interviews several characters including, Monk, Hamli's ex-wife, the Professor, and stepmother.

The King left a large estate. Vern has a problem with both drugs and alcohol. His uncle does not want the murder investigated; he thinks it will upset Vern and increase his substance abuse. Jessica Apple is Vern's assistant. While she thinks solving the murder will bring closure to Vern, she does not like Joe and wants him off the case.

Blood Country is a brilliant mystery by author Dan Jewell. The complex plot is well paced with just the right amount of action. Jewell included enough twists and turns to keep the reader turning pages. There was more than a tad of humor in the plot. The characters are well-developed and multidimensional. Fans of suspense and mystery will not want to miss Blood Country by Dan Jewell. This is one of those special books that you'll read more than once.
The Running Path
Lisa M. Miller
2011 Honorable Mention
238 Pages
Check current price
Fiction - Mystery - Sleuth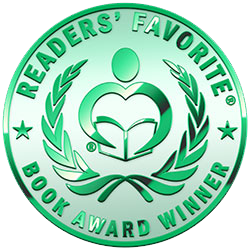 Reviewed by Lynn Fowlston for Readers' Favorite

Abby Greene, assignment editor at WWNY-TV in Watertown longs for more than just sitting at a desk and working the computer. She dreams of become a reporter out in the field of broadcasting. When a local girl commits suicide, she becomes involved with news reporter Paul Triver on doing a series about teen suicides. This brings back painful memories of her best friend Becca who took her own life. Now years later it appears it may have been murder. As Abby and Paul start investigating they soon discover there may be more to this story then they originally thought. There is another death and threats to Abby. The evidence points to several different individuals. From the grieving aunt and uncle, to the father who disappeared years earlier to a mysterious funeral director will Abby and Paul get to the bottom of the deaths and prove that Becca did not take her own life. With each situation she comes closer to the truth

The Running Path is a nice tale of suspense that would be suitable for ages 13 and up. It is not scary but there are a lot of twists and turns that will keep you turning the pages to find out what happens next to this modern day Nancy Drew. It is very easy to get involved with the characters in the book and I would like to see more books written by Lisa Miller containing the characters of Abby and Paul.
Contact Author -