Sheaves of Zion
A Murder Mystery
E. W. Sullivan
2013 Bronze Medal
Kindle Edition
Check current price
Fiction - Mystery - Sleuth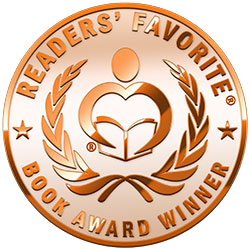 Reviewed by Alice DiNizo for Readers' Favorite

The body of a young man is found in rural DeKalb County, Georgia, at Bethel Primitive Baptist Church. His body is painted, a gold crown is on his head, and the victim's sliced innards spill out while pigs feet are attached where his arms should be. His arms are attached like wings to his back with "Sieg" written on one hand, and "Lieh" on the other. Then another body is found at nearby First Iconium Baptist Church with symbolic, religious graffiti scrawled on the church's walls and floor. Hard drinking DeKalb County Police Detective Marmaduke and his partner Chennault are called in to investigate but the coroner warns them that the bodies are a man's head on a woman's body. The old pastor at First Iconium Baptist Church calls these killings evil and then two more dismembered bodies are found! African-American consultant Theolonious Zones is called in to help investigate these bizarre killings but Maramduke and his Captain are certain that they want Zones' help. He has been turned down for work with the FBI. However, Zones is determined and goes about asking questions in Atlanta's red light zone and even flies out to Salt Lake City, Utah, as he suspects the Gadiantons, affiliated with the Mormon Church of long ago. But can Zones find out who is behind these dreadful killings?

"Sheaves of Zion" by E.W. Sullivan is a delight of a murder mystery/thriller for it will keep readers engrossed in its every word until the end. Theolonios Zones is an investigator whose presence is welcome on the literary scene. He goes about questioning people and even enduring several days in jail to find out who is really responsible for these horrific, disgusting murders. Marmaduke and his worn-out police car with its empty liquor bottles rattling around and all the other characters in "Sheaves of Zion" plus an incredible plot-line make it a book that belongs on reading lists everywhere.
Black Orchid
Laura Burke
2013 Honorable Mention
336 Pages
Check current price
Fiction - Mystery - Sleuth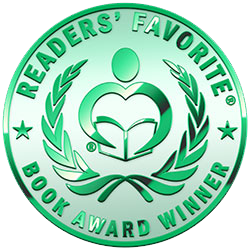 Reviewed by Anne Boling for Readers' Favorite

The residents of the island could set their watch by Wayne's evening walk on the beach He was searching for pieces of driftwood to create his art when he saw the large beautiful black orchid lay in the sand. He put on his gloves so that he would not damage the delicate petals, picked it up and took it home with him. After putting the flower in water he called Miss Kitty, the local authority on orchids. She was amazed at the rare orchid and gently touched the goo in the throat. It would be the last orchid she would touch. More orchids appeared and more residents died.

A lone man was observed sitting in a boat each evening before an orchid appeared. Who was he and why was he on the water when it was the dead of winter too cold to fish? What did he have to do with the black orchids? How were the orchids connected to the deaths? Who was the first intended victim and why?

"Black Orchid" was written by author Laura Burke. The tale begins in a low keyed suspenseful manner and continues thus until about midway when suddenly the action explodes in a multitude of ways: murders, kidnapping, poison, vandalism, a mysterious stranger, romance, and betrayal all wrapped up into one plot. The genre of this book is somewhere between thriller, suspense and mystery. Author Laura Burke managed to hit on my one phobia causing me to shiver in fear. Take notice of the name Laura Burke; you will be hearing it again.
The Dudley Files
Sold Out Without The Holdout
Cary Robinson
2013 Finalist
284 Pages
Check current price
Fiction - Mystery - Sleuth
Reviewed by Brenda Casto for Readers' Favorite

This was a different kind of book, now when I say different I mean it in a very good way! There were so many things that made the story a standout read. I don't think I have ever read a story where a man and a dog had such an interesting relationship. The author also shares tidbits of information about Houston that flowed easily within the story, which allowed me to learn a bit about the city. As an animal lover I fell in love with Dudley, and loved that he was an adopted shelter dog. His funny antics, such as driving a truck, shredding a sofa, or the way he acted around the neighbor E.D. were just hilarious!

Cary Robinson also known as Careless lives alone in the Big Rock Lofts in Houston, Texas. An unusual character to say the least, he enjoys iced coffee, with a shot of Jack. He has a way with women--not--but that doesn't stop him from trying. He thinks he is happy living alone, but his friend Birk decides that Careless needs to adopt a dog, and that's when the fun begins. Careless adopts a big hound dog named Dudley from the SPCA and the two become inseparable. The antics of Careless and Dudley are often funny, that is until they are asked to help solve a mystery involving a country western singer. It will take Dudley's nose to figure out the mystery!

The author weaves a tale wagging read, full of interesting characters that literally jump off the page. Careless was such a funny character, but he also had a few serious moments. I loved the relationship that sorta developed with the new neighbor E.D. The names that she called Careless was priceless. Birk was a larger than life "redneck" who loved zooming around in his Cowboy Cadillac, and I have to mention Sarge, such an oddball character that fit into the story perfectly.

I thought the mystery, which actually only encompassed the last third of the book, was very well done, and the ending left me hoping that this might be the first in a long line of books featuring Dudley, Careless and the gang. Anyone who enjoys a very well written story, where one of the primary characters is a dog will fall in love with this book, but if you enjoy a fast paced plot, wacky, but lovable characters, along with interesting glimpses of Houston then you're going to want to read this one as well!
Strike for Honor
Stefan Vucak
2013 Gold Medal
371 Pages
Check current price
Fiction - Mystery - Sleuth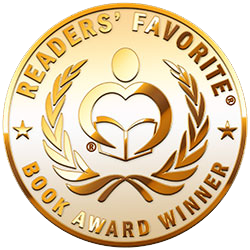 Reviewed by Anne Boling for Readers' Favorite

When I pick up a novel by Stefan Vucak, I know I am in for a thrilling ride. His books seem to have a life of their own. They take readers by the hand and lead them through a landscape of political upheaval, intrigue and scandal. I have enjoyed his previous book, Cry of Eagles. Strike For Honor certainly did not disappoint me. The tale begins with a meeting between Sung Kang-dae, the dictator of the Democratic People's Republic of Korea, and Larry Tanner, US Secretary of State. On the table were several important issues, including North Korea actively selling weapons to Iran. Once the dictator left the room, Tanner discovered the plot to depose the Supreme Leader. Could the CIA be behind the plot? Was the President keeping secrets from Tanner? What were the long-term repercussions? These questions and more were plaguing Tanner as he headed back home.

Vucak takes readers inside cabinet meetings, almost convincing me he has firsthand knowledge of what goes on in one. Strike For Honor has several plot threads which Stefan successfully weaves together. He has created realistic situations, lifelike characters and convincing dialogue that place readers in the midst of what could be a disastrous political situation. Lives are at stake and political alliances are in jeopardy. If Stefan Vucak's previous books set a high bar of excellence, Strike For Honor has surpassed that bar.
Endangered Eagle
A Karl von Ernst Mystery
Richard Carl Roth
2012 Finalist
326 Pages
Check current price
Fiction - Mystery - Sleuth
Reviewed by Marta Tandori for Readers' Favorite

Endangered Eagle: A Karl von Ernst Mystery is a compelling work of historical fiction by writer Richard Carl Roth, set during a well-documented period in history. Berlin, 1936. Hitler and the Nazis have already instituted a reign of terror throughout Germany, but with Berlin about to host the Olympics, the Nazis are anxious to show the world a "New Germany." Adding to the heightened excitement of the impending Olympics, it has been arranged that Charles Lindbergh – the first man to fly from New York to Paris – will visit Berlin during the Olympics as a special guest. Weeks prior to his visit, General Hermann Goering, Commander-in-Chief of the Luftwaffe, is advised of an assassination plot against the American hero. He gives Karl von Ernst, a former Chief Inspector in the Berlin police, the formidable task of identifying the mastermind behind the assassination plot and preventing at all costs what might otherwise be a public relations disaster for Hitler's Germany.

Many books, both fiction and non-fiction, have been written dealing with, or set in, Nazi Germany and much of it has focused on the Holocaust – those who perished in it or managed to survive it. What is refreshing to see in Endangered Eagle is that although the setting for the book is during a time when the Nazis were already in power, the story focuses on the Berlin Olympics and the assassination plot of Charles Lindbergh. Both are story-worthy in their own right, but combining the two and setting them against a backdrop of Nazi Germany in 1936 and you've got the makings of one great story. Roth's work is meticulously researched and lovingly scribed. The author does a bang-up job conveying time and place and his prose, although somewhat stilted, works perfectly in conveying German decorum and heightened paranoia throughout Berlin, thanks to the fear the Nazis have evoked in everyone. In this respect, Endangered Eagle sets the stage beautifully. The events as they unfold are compelling, heightening the intrigue before Roth throws his readers an unexpected curve ball near the end – making for a bang-up finish. For lovers of historical fiction dealing with the Nazi era or simply those who love intrigue, Endangered Eagle delivers on all fronts and is worth the read.

Make Your Own Luck
A Remy Summer Woods Mystery
Joanne Lewis
2012 Bronze Medal
362 Pages
Check current price
Fiction - Mystery - Sleuth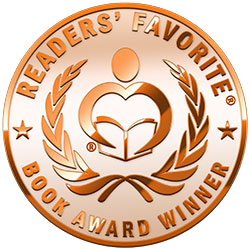 Reviewed by Alice DiNizo for Readers' Favorite

Remy Summer Woods is a practicing attorney with her father, Clarence Darrow Woods, in his prestigious Florida law firm. She'd much rather be an artist, studying in Rome, Italy, and so she paints in her law office when she can get a few moments together. However, Remy has a few serious issues to face. Her half-brother Carlos is drug-addicted. She has to defend Michael Sharpe who attended school with Remy and now admits a fondness for underage girls. And Clarence Woods announces to Remy that she is to move to Seattle to open his law firm that specializes in environmental cases. When Remy tells her father that she'd rather defend young teenager Bonita Pickney who has confessed to killing her own father, Clarence Woods fires her, and tells her to vacate her law firm-owned condominium. Then someone forces Remy off the road into canal waters and the car that someone uses is owned by her father's law firm. Police Officer Ronnie Diaz is really nice and her uncle Todd is really clever, but can they really help Remy out of this one?

"Make Your Own Luck" is one thriller that readers will not want to miss. It is filled with action and suspense on every page. Remy, brother Carlos, Ronnie Diaz, Bonita Pickney, Uncle Todd, and all other characters are well-created and totally believable. The plot proceeds with hair-raising suspense and twists and turns everywhere which make it a first-rate mystery thriller. "Make Your Own Luck" should be on reading lists everywhere. It is one good read!
Betrayal of Trust
A J. P. Beaumont Novel
J. A. Jance
2012 Silver Medal
352 Pages
Check current price
Fiction - Mystery - Sleuth
Reviewed by Jean Brickell for Readers' Favorite

"Betrayal of Trust" is a very interesting book that has a unique mystery story. We have a murder, that of a young girl that isn't a murder, then it is a murder. A suicide in the Governor's Mansion is the next. Our detectives are Beaumont and Soames, who just happen to be husband and wife. The exchanges between these two lighten up a dark murder mystery that unfortunately involves young people. The pace is fast, the reader needs to watch the clock as to not read all night. The action takes place in Washington State and the story also includes Texas because of Beaumont's loss of his father even before he was born. The characters are believable and true to life.

I liked this book as it has good characters and a very interesting story It is a real page turner and I lost sleep over this book. J.P. Beaumont and Mel Soames work well together: a good husband and wife relationship and even better working relationship as detective partners. Together they hunt down the bad guys using all means necessary, including hunting through garbage to find clues. They dig out information from the Governor's Mansion to junk yards with junk yard dogs. While busy with the case, a cousin of Beaumont contacts him with information about his father. He can't decide whether to follow up or not, but for now he has crimes to solve, so any decision will have to wait until things are quiet. And things are not quiet at this point in the story!
A Pointed Death
First in the Pointer Mystery Series
Kath Russell
2012 Honorable Mention
354 Pages
Check current price
Fiction - Mystery - Sleuth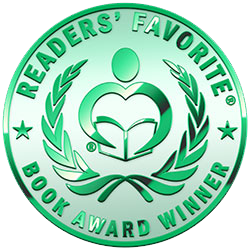 Reviewed by Joana James for Readers' Favorite

A Pointed Death is a riveting read. The strong female personality in the person of Nola Billingsley provided mystery, action and wit in one neat little package. The story is set in San Francisco and describes the city so beautifully that one is literally transported there even though they've never set foot there physically. Nola Billingsley is a 40-something year old Biotech consultant who lives with her mother. In the opening pages of the book, she can be found closing the doors of her failed dot-com. In an attempt to re-enter the world of consulting, she is thrown straight into the throes of a developing plot to take away freedom of reproduction from an entire nation. Nola's hotshot cop boyfriend issues several warnings, yet she is unable to resist the urge to sleuth. Using wit, intelligence and sheer manipulation in some cases, she unravels more than she can handle.

This book is filled with drama, romance, action, adventure, mystery and comedy. The plot is beautifully woven and every detail has its place. The antics of the lovable pointer called skootch will undoubtedly have the reader clutching their sides. The language is beautiful and effective and even the biotechnology jargon that has been skilfully inserted has its place. The reader will certainly not be lost in this one. The characters are very well developed and it is easy to build a relationship with them, even coming to love them. I highly recommend this read for the independent woman as well as her male counterpart who is not intimidated by a strong female character.
This Doesn't Happen In The Movies
Renee Pawlish
2012 Finalist
226 Pages
Check current price
Fiction - Mystery - Sleuth
Reviewed by Lynette Fowlston for Readers' Favorite

This Doesn't Happen In The Movies by Renee Pawlish is a story about one wannabe private-eye named Reed Ferguson. With a love of the old movies and detective shows, his favorite is The Big Sleep with Humphrey Bogart and Lauren Bacall, and he plans on being another Sam Spade. When a beautiful rich woman walks into his office and hires him to find her dead husband, he can't believe he has actually scored his first case. He soon begins to realize she is not what she pretends to be. How does she know her husband is dead? Why is she sticking with him if he is cheating on her all the time? As the lies start to pile up and her stories keep changing daily, she soon becomes more of a suspect than a client; but Reed has vowed to help her. Now with both their lives being threatened and the FBI becoming involved, are they really who they say they are?

This is one witty, hilarious detective story that will keep the reader glued to the pages till the very end. It is a very short book and can be read in a couple hours. Once I started this book, there was no putting it down till I finished it. One cannot help but like the cast of characters, especially the two brothers, Ace and Deuce, and their other brother, Bob...the sane one of the three. With plenty of twists and turns throughout the book and the added suspense to a hilarious ending, this cleanly-written cozy-type mystery will fit right in for all those who love this type of genre. As the title goes, this does not happen in the movies, but can a movie help solve the mystery?
Twisted Revenge
Nelda Shattles Copas
2011 Bronze Medal
172 Pages
Check current price
Fiction - Mystery - Sleuth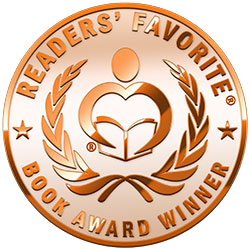 Reviewed by Anne Boling for Readers' Favorite

Detective Delsey MacKay woke up screaming. Six months earlier she suffered a brutal attack the hands of Tom Ireland. The police had not caught him. He returned with a vengeance; the body count is adding up. MacKay knew it was him, the M.O. was the same. Agent Walker Grey stayed as close to MacKay as possible, determined Ireland would not get near her again.

MacKay thought she was ready to return to work until she began seeing bodies, photographs and messages written in blood. Will the department allow her to stay on the case or will they force her off? How did Ireland obtain the photos? When bodies were found a little farther away Agent Walker must leave MacKay's side. Will she be safe? Ireland wants power and control for his own sadistic satisfaction. Will they get to him before he can get to MacKay?

This novel is the sequel to Twisted Desire. In the first book we meet most of the characters. Ireland is a serial killer. He sets his sights on Detective MacKay, captures her and tortures her. While this book can stand alone, I recommend reading both books and in order. In this novel the reader knows who the serial killer is. The plot revolves around how Ireland will reach his main target, Detective MacKay.

I enjoyed this book; it was a fast suspenseful read and very entertaining. My one criticism is the length, I wish the author had made it a bit longer. The characters make this book. Ireland was a frightening serial killer and MacKay and Grey work great together, all are well developed.
Contact Author -