Murder in A-Minor
A Sam Wedlock Musical Mystery
Janis Thomas
2016 Finalist
468 Pages
Check current price
Fiction - Mystery - Sleuth
Reviewed By Anne-Marie Reynolds for Readers' Favorite

Murder in A-Minor by Janis Thomas is the first in a series of Sam Wedlock Musical Mysteries. Samantha Wedlock used to work for the NYPD, but her career ended in disaster. Heading back to California, she finds the only way she can cope is through the internet and alcohol. Lieutenant Jack Hudson, an old flame of Sam's, suddenly turns up, asking her to help him on a case. Two college co-eds have been viciously murdered and he needs Sam to help him find out who did it. Sam doesn't want to get involved and turns him away, but the pull is there. Sam needs to find her drive again and she needs to know that she has a future so, grudgingly, she accepts. The music plays full blast and nonstop in her head, music that has always been there, allowing Sam free rein to learn how to trust her own instincts again if she is to catch the killer.

Murder in A-Minor: A Sam Wedlock Musical Mystery was quite brilliantly written. Janis Thomas has a clear and professional grasp of the true written language and knows exactly how to draw a reader in. The prologue hooked me and, from there on, that book wasn't going down until it was read. The plot was very cleverly written and there were plenty of twists and turns, lots of action, and a little bit of old-fashioned romance thrown in for good measure. I grew to know the characters so well; it was almost as if I were reading about people I truly knew. I love a good mystery and this book had every ingredient needed. There is also the matter of a message here: no matter what life throws at you, when the chips are down, there is always a way back and a way forward. Excellent book, I'm looking forward to the next one.
Stunner
A Ronnie Lake Mystery
Niki Danforth
2015 Finalist
379 Pages
Check current price
Fiction - Mystery - Sleuth
Reviewed By Charity Tober for Readers' Favorite

Stunner: A Ronnie Lake Mystery by Niki Danforth is a fun and suspenseful mystery fiction read. The story follows a divorced, fifty-something woman named Ronnie Lake, who resorts to her own sleuthing when things are not quite what they seem with her brother's new lover. Ronnie suspects that Juliana has ulterior motives, and she's determined to discover what exactly her true intentions are before it's too late and her brother loses his money, or worse, himself. The story features numerous twists, turns, "who did it" moments and suspenseful scenes. Readers will enjoy following along with Ronnie and tracking down clues, forming theories, and ultimately discovering the truth.

I thought Stunner was a fun read. I do think, however, that Ronnie is one of those characters that readers will either love or hate. She was a fairly likeable protagonist, but she came across at times as haughty and self-centered, as well as lacking in judgment on several occasions. Her loyalty and drive to protect her family was a positive aspect of her character though, and I think readers will appreciate that side of her. The author did an excellent job weaving the suspense and mystery throughout the story. I enjoyed trying to figure out the clues and discover who was good, who was involved in shady endeavors, and who had hidden agendas. I can easily see the author turning this character into a series of mystery books. I would recommend Stunner: A Ronnie Lake Mystery by Niki Danforth to fans of mystery, chick lit, and drama genres.
Murderous Muffins
Chubby Chicks Club Mysteries Volume 2
Lois Lavrisa
2015 Finalist
182 Pages
Check current price
Fiction - Mystery - Sleuth
Reviewed By Emily-Jane Hills Orford for Readers' Favorite

In Murderous Muffins by Lois Lavrisa, Barbara Elizabeth Susan Gordon, or as her friends call her, Bezu, is a marvelous cook. Her muffins are really to die for. Her tenants certainly love them. In fact, they love them to death. That's what happens to one of her tenants. Although they're not really tenants, as that would require a permit from the city and Bezu doesn't have the money for a permit. She doesn't have the money to keep the family home, but the home is a treasure and she doesn't want to lose it. So, she takes in tenants, who are not tenants, introduces them to friends as distant cousins, collects rent in cash and spoils them with her famous chocolate chip muffins. That is, until one of the tenants dies from the poison injected into the muffins, poison that Bezu keeps under the kitchen sink to fight the invasion of carpenter ants. Just as life couldn't become more complicated, a handsome foreign gentleman takes up residence, a friend (BFF, known as Cat) moves in, and the police label Bezu as their prime suspect in the murder of her tenant.

This is the second book in Lois Lavrisa's Chubby Chicks Club Mystery series. You don't need to read the first book to understand the plot and become acquainted with the characters, but you may want to go back to the first book, since the second one is very enticing. With a little bit of humor, a little bit of mystery and a delicious muffin-laced plot, the author leads the reader into a rollicking adventure to find the real killer. Because you have to believe Bezu when she tells us over and over again that she's not a murderer. A thoroughly light-hearted, enjoyable read.
Fleeting Glance
An Enescu Fleet Mystery
Sherban Young
2015 Gold Medal
292 Pages
Check current price
Fiction - Mystery - Sleuth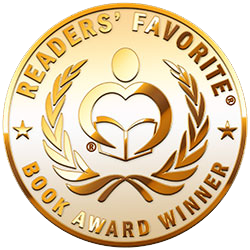 Reviewed By Jack Magnus for Readers' Favorite

Fleeting Glance: An Enescu Fleet Mystery is private detective fiction written by Sherban Young. John Hathaway is resignedly facing meeting his prospective in-laws. His friend, Hutton, has arranged for Leslie and her parents to stay at a friend's posh house on the water, but he never did mention that the house actually belongs to Johnny Fishes, a mobster. To make matters even more perplexing, an oddly worded postcard arrives for Hathaway from a total stranger. When he reaches Hutton's friend's house, he finds that the meeting with Leslie's parents goes even worse than he thought it could. Hutton had left Hathaway's home at the same time as him with the party's hors d'oeuvres, but he doesn't arrive until some time later, making a grand entrance as the walking wounded and limping in with the assistance of Hathaway's friend and mentor, Enescu Fleet. Someone had attacked Hutton, and Enescu Fleet thinks that attack and Hathaway's receipt of the cryptic card are very important indeed.

Sherban Young's private investigator novel, Fleeting Glance: An Enescu Fleet Mystery, is engrossing and very entertaining. Hathaway and Hutton are an inspired and funny team who see conspiracies and clues in the smallest details, but when they're joined by the elegant and uncanny Enescu Fleet, the result becomes truly spectacular. Fleet is urbane and suave, and he seems to know everything and everybody. Fleeting Glance was especially enjoyable for me because the mystery is art and artists. The Ariadne Lock Museum is the perfect place for this murder mystery and comes complete with an artist colony that is eccentric and otherworldly. Young's style is breezy, and his characters are zany and a joy to watch. The plot is also marvelous and left me hanging until the very last page. Fleeting Glance is a satisfying and monumentally enjoyable mystery story, and it's most highly recommended.
Fleeting Chance
An Enescu Fleet Mystery
Sherban Young
2015 Finalist
240 Pages
Check current price
Fiction - Mystery - Sleuth
Reviewed By Jack Magnus for Readers' Favorite

Fleeting Chance is an Enescu Fleet private investigator mystery written by Sherban Young. John Hathaway and his fiancee, Lesley, have traveled up to Canada with Enescu Fleet and his daughter, Ate, for a short holiday. Fleet, Lesley and Hathaway have been invited on a yacht for an evening of touring and, more importantly, playing poker. At the last minute, Lesley decides that she'd rather spend the evening with Ate, so the two men are on their own. The yacht is owned by Bud Gordon and Fleet's old friend, Admiral Tim Craig, is co-hosting the party. There are ten players, and the Admiral has assigned places to each of them around the large table in the salon. Hathaway folds for most of the evening, until he finally gets a good hand. Unfortunately, just as he's dreaming of raking in those future wins, someone has fallen overboard.

Fleeting Chance: An Enescu Fleet Mystery is a sly and classy homage to Agatha Christie and Sherban Young pulls it off brilliantly. Someone is killing off the poker players, and Fleet and Hathaway have their work cut out trying to figure out who it is and why. Young builds his plot with attention to detail, and the reader is kept abreast of all the pertinent details on each of the players and how they figure in the mystery. This is more than a cerebral mystery, however, as there's action and adventure from just about the very first page. Fleet and Hathaway have become one of my favorite detective duos. While Hathaway's friend, Hutton, is more Fleet's alter-ego and intellectual equal, the earnest and slightly inept Hathaway is the perfect partner for Fleet, and it's a joy to watch as their partnership grows throughout this series. Fleeting Chance is an entertaining and satisfying mystery and it's most highly recommended.
The Second Letter
Robert Lane
2015 Honorable Mention
336 Pages
Check current price
Fiction - Mystery - Sleuth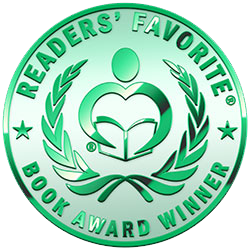 Reviewed By Samantha Rivera for Readers' Favorite

Jake Travis has met his match in The Second Letter. Determined to complete another job for his government contacts, he sets out to retrieve a letter that supposedly came from the Cold War era when America was young and policies were lax. But Raydel Escobar isn't giving up that letter for nothing. He wants his IRS debt wiped clean or he claims he'll keep the letter. It's going to take everything Jake, his girlfriend Kathleen, and his friends Garret and Morgan have to try and make everything work out the way it needs to because Raydel is hiding more than just a large IRS debt.

The Second Letter was a captivating book of lies and deceit as well as love and loss. Jake is an adventurous soul who really never does give up. He's determined to see this case through, no matter what it may cost him and it makes him a character that readers look up to. Robert Lane's book keeps you flipping one page after another and it most definitely draws you in with the characters. Even Escobar is a character you can't help but be entranced by as he goes about his dirty deeds and black market dealings. His connections will definitely make it difficult to force him into anything, but Jake definitely does an excellent job of trying. I was happy with the way the story balanced so many different elements with the mob, the blackmail, and romance all at the same time. All of the characters and all of the plot were important.
Fleeting Note
An Enescu Fleet Mystery
Sherban Young
2015 Honorable Mention
214 Pages
Check current price
Fiction - Mystery - Sleuth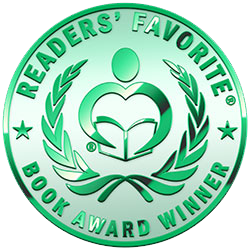 Reviewed By Jack Magnus for Readers' Favorite

Fleeting Note is an Enescu Fleet Mystery written by Sherban Young. Enescu Fleet is being honored at the Pendleton Institute in Baltimore as a descendant of the Romanian composer, George Enescu, whose fabled Third Romanian Rhapsody in G minor has been discovered. Fleet's daughter, Ate, his protege, John Hathaway, Hathaway's fiancee, Lesley, and his friend, Hutton, have joined him for the festivities. While they are schmoozing before the presentation, Chester Callas, an unpleasant old school chum of Hutton's, walks up to them. He's a violinist and a music critic for Resounding Note magazine, and he's been invited to give the first public performance of the Rhapsody. As Fleet stands at the podium and begins his speech, Hathaway notices a dark reflection in his champagne glass and looks up to see a body falling from an upper level of the library.

Sherban Young's private detective mystery, Fleeting Note: An Enescu Fleet Mystery, is a marvelous blend of detection and humor. Hathaway is the perfect foil for the suave and knowledgeable Fleet; fortunately Hathaway's able to maintain a sense of humor about it all. As with the other books in this series, I found myself chuckling out loud from time to time and had to look around to see if anyone noticed. Hathaway is an appealing mix of earnestness and self-deprecation, blended with a very wry and quirky sense of humor, and seeing the mystery unfold through his eyes is an absolute delight. Young's plot is tight and beautifully orchestrated, and the action just keeps coming. I had a great time reading this book, and I learned a bit about both detection and music at the same time, which is pretty cool. Fleeting Note: An Enescu Fleet Mystery is most highly recommended.
Dying to Know
TJ O'Connor
2015 Bronze Medal
384 Pages
Check current price
Fiction - Mystery - Sleuth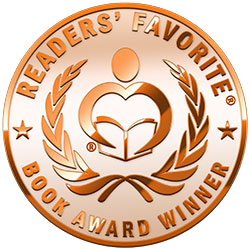 Reviewed By Lit Amri for Readers' Favorite

A standard epitome for a detective novel is intelligent detective work, clues, truth and justice. Throw in a supernatural twist with a first person point-of-view for its narration, reading Dying to Know: A Gumshoe Ghost Mystery by TJ O'Connor is absolutely satisfying and got me hooked from start to finish. The story centers on 40-year-old Detective Oliver Tucker, who is murdered by an intruder in 2 a.m. in the morning in his own house. Fearing for the safety of his wife, Angela, and driven by his natural instinct as a detective, Tuck investigates his own murder, something that is not easy to do since he has limitations as a ghost.

As it turns out, secrets begin to reveal themselves and he starts to doubt everything that he ever knew. He even questions his wife's loyalty and his friendship with his partner, Detective Theodore 'Bear' Braddock. The story kept me on my toes; it really does make one 'dying to know'. The straightforward prose balances the well-written plot nicely, and all the characters are developed as they should. Tuck is easily a likeable protagonist and I even love his dog Hercule, who also has a significant part in helping his family when needed.

As with all detective stories, the pay-off at the end needs to live up to the ride that brought us there, and O'Connor gives readers just that. On the whole, Dying to Know is an excellent read. Fans of the genre will definitely enjoy the roller coaster ride of supernatural, mystery, emotion and suspense. I definitely look forward to the next book in this series.
The Stone House Secret
A Jenessa Jones Mystery Book 2
Debra Burroughs
2015 Silver Medal
346 Pages
Check current price
Fiction - Mystery - Sleuth
Reviewed By Roy T. James for Readers' Favorite

The Stone House Secret by Debra Burroughs opens with a broken date, one wrecked by the news of an unnatural death that was to keep them busy; Michael being one of only two detectives on the small Hidden Valley police force and Jenessa being the reporter on a large Sacramento newspaper. They fall headlong into solving the mystery, many a time with a mutual exchange of leads. With every turn of the inquiry bringing up fresh characters and events, their task becomes a rather long affair. As the process of cracking the case continues, new twists develop often, linking the deceased with an excess of wealth, as well as that of ill health, leading to surprising conclusions. Michael and Jenessa also find solace and comfort in their romantic company, notwithstanding the frequent intrusions by the exes from both sides.

The Stone House Secret by Debra Burroughs is a fast paced novel that is a pleasure to read. Just when I was convinced that the case was all figured out, the introduction of a new twist left me with no clue. In this novel one can see a perfect combination of smooth prose, a well-paced plot, interesting, endearing, compelling and sometimes quirky characters, a touch or two of romance, and a good suspenseful mystery to solve. The author has succeeded in handling masterfully the exes from sides and making their togetherness look natural. A good read with a well crafted plot and an endearing presentation, this is a valuable asset to one's thriller collection.
Bitter Nothings
Mystery/Suspense
Vicki Tyley
2014 Honorable Mention
235 Pages
Check current price
Fiction - Mystery - Sleuth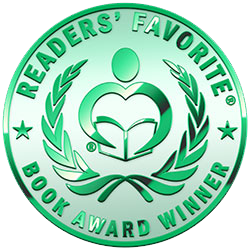 Reviewed By Julia Hopkinson for Readers' Favorite

In Bitter Nothings, Vicki Tyley presents another complex and thrilling tale of dysfunctional families, determined women, and mysterious deaths and disappearances. Graphic designer, Dervla Johns, and her brothers, Gabe and Emmett, are still missing their mother, following her suicide two years earlier. Several years before that, their father, Warren, had left home to move in with his mistress, Lucinda, and had since had two more children. At the start of the book, the siblings are now shocked by the news that, not only have Lucinda and her children been found dead in their beds, shot as they slept, but that Warren is missing and has become the police's number one suspect. Dervla appears to be the only one to doubt their father's guilt, and starts to investigate who else might have had reason to want Warren's new family dead.

I absolutely love Vicki Tyley's suspense books, and Bitter Nothings is certainly no exception. Her skill in weaving the various strands of the story together, and in dropping just enough hints and clues to keep you on both the tips of your toes and the edge of your seat, is immense. Each time you think you've got a handle on the plot, it veers off in a new direction and throws you a curve ball. Yet again I did not see the end coming, and her ability to consistently mislead and blindside her readers is remarkable. I think I suspected every single person at one time or another. Her characters are always vivid and realistic and she often sneaks in a bit of humour and a smidgen of romance. Once again, I have no hesitation in wholeheartedly recommending this book.
Contact Author -