Murder in A-Minor
A Sam Wedlock Musical Mystery
Janis Thomas
2016 Finalist
468 Pages
Check current price
Fiction - Mystery - Sleuth
Former detective Samantha Wedlock is having a bad year. After botching a huge case with the New York PD, Sam flees to her childhood home of Southern California and escapes her demons with the Internet and booze. Her career is over, her instincts have taken a vay-cay, and her music—the songs she composes in her head to help her solve puzzles and the challenges of her life—has abandoned her. When her old flame, sexy Lieutenant Jack Hudson, shows up on her doorstep to ask for her help with the case of two murdered college coeds, Sam refuses. But she can't resist Jack, and she can't resist the hunt, and soon becomes enmeshed in the investigation. The more involved she becomes, the more she sees the case as a means of rediscovering the things she's lost: her purpose, her drive, and her hope for the future. With her music playing at full volume, Sam must re-sharpen her wits and learn to trust her instincts again in order to catch a cunning killer.
Stunner
A Ronnie Lake Mystery
Niki Danforth
2015 Finalist
379 Pages
Check current price
Fiction - Mystery - Sleuth
A dubious fiancée. An amateur sleuth. She's in over her head but up for the case…
Ronnie Lake may have passed 50, but she's ready to take on any challenge. So when her recently-widowed brother announces his engagement to a much younger beauty, she goes from suspicion to action in a hurry. Her German Shepherd by her side, the downsized divorcee starts gathering clues to see if the girl is one-in-a-million or simply after his millions…
Nerves fray when a disturbing package arrives and strange phone calls begin. But with every step Ronnie takes toward the truth, she wedges a larger gap between herself and the people she loves.
Will Ronnie's detective act tear her family apart or save her brother from a gold-digger with a dark secret?
Stunner: A Ronnie Lake Mystery is the first standalone book in the captivating Ronnie Lake Mystery series. If you like high-spirited heroines, intriguing twists and turns, and riveting suspense with a dash of humor, then dive into Niki Danforth's enthralling novel.
Read Stunner to track down the truth today!
Murderous Muffins
Chubby Chicks Club Mysteries Volume 2
Lois Lavrisa
2015 Finalist
182 Pages
Check current price
Fiction - Mystery - Sleuth
Bezu is a beautiful southern belle with genteel manners.
Her problems, however, are anything but.
Deep in debt, she's illegally taken in a few lodgers: A sweet stripper and her bodybuilder boyfriend, an Asian man loudly learning English through pop music, and a mysterious stranger with the most amazing blue-green eyes—and a secret.
When one of her boarders mysteriously dies—with her muffins used as the murder weapon—Bezu and her friend, Cat, must discover who the killer is before Bezu ends up in jail…or worse.
The Georgia Coast Cozy Mystery Series combines mystery, suspense, humor, and southern charm. Each book is a standalone novel.
Fleeting Glance
An Enescu Fleet Mystery
Sherban Young
2015 Gold Medal
292 Pages
Check current price
Fiction - Mystery - Sleuth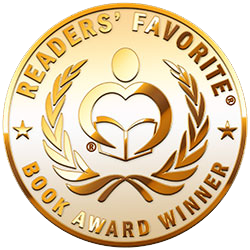 John Hathaway just wanted a quiet weekend alone with his fiancée. Instead, he receives a cryptic postcard from a man he's never met, gets wrapped up in an elaborate art heist and finds himself framed for murder. And what's worse, his future in-laws are in town!

The palette is certainly thickening here, and there might be only one person who can rally the muses in time to string it all together: the Master himself, Enescu Fleet, retired private eye.
Fleeting Chance
An Enescu Fleet Mystery
Sherban Young
2015 Finalist
240 Pages
Check current price
Fiction - Mystery - Sleuth
The world's most celebrated semiretired detective is back, this time for some cards, cruising and criminal investigation. In his fourth adventure, Enescu Fleet encounters treachery on and off the high seas. Along the way, he raises the stakes with a little hidden treasure, and goes all in on a mystery that will plumb the depths of his past.
The puzzle pieces keep piling up, and so do the corpses. Does the best in the game have what it takes - or could he end up a sunken Fleet?
The Second Letter
Robert Lane
2015 Honorable Mention
336 Pages
Check current price
Fiction - Mystery - Sleuth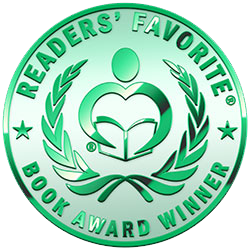 When Jake Travis is contracted by his ex-Army colonel to retrieve a missing fifty year-old Cold War letter, he quickly finds himself entwined in a world where the line between good and evil becomes increasingly blurred. The letter, written in 1961 by a CIA operative who met a mysterious demise, has ended up in the possession of Raydel Escobar. As Jake relentlessly pursues the enigmatic Escobar, he soon discovers that Escobar is involved in far more than simply blackmailing the IRS in exchange for the letter. Assisted by his partner Garrett and neighbor Morgan, Jake turns up the heat on Escobar. Fascinated with the letter's origins and the fate of those who first touched the document, Jake will stop at no end--moral or otherwise--to complete his assigned task. Jake's girlfriend questions why he places their relationship, and his life, in jeopardy for something he knows so little about. The Second Letter is a page-turning mystery that blends suspense with literary fiction. Set on the west coast of Florida, its plot twists, richly-drawn characters, and sharp, witty dialogue forge a gripping and entertaining read. Jake discovers that only by risking everything can he define himself, secure his relationship with the woman he loves, and discover the message of the second letter. "...a standout sleuth...a worthy new entry into the suspense genre." Foreword Clarion Reviews, Five Stars "Lane's crime thriller features a wisecracking Jacob Travis...with a penchant for breaking the rules...certainly worth a read for fans of the genre." Kirkus Reviews "Robert Lane's novel, The Second Letter, is an entertaining read fueled by a riveting story featuring a wisecracking, somewhat reluctant hero...the book moves at an idea pace..." blueink Review
Fleeting Note
An Enescu Fleet Mystery
Sherban Young
2015 Honorable Mention
214 Pages
Check current price
Fiction - Mystery - Sleuth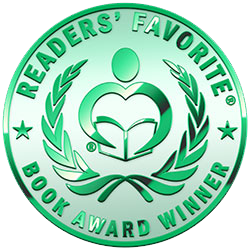 Baltimore's Pendleton Institute of Music wants to host a dinner to pay tribute to George Enescu, Romania's most famous composer. Naturally, they call on the man's most distinguished descendent: Enescu Fleet, the world-renowned (semiretired) private detective. The only problem is, Enescu Fleet isn't related to George Enescu. He isn't even Romanian.

From this mild deception comes a cacophony of lies, intrigue and murder. And that's barely before the salad course has arrived. It will take a steady hand to conduct the Pendleton through the chaos. Can Fleet serve up another winning performance?
Dying to Know
TJ O'Connor
2015 Bronze Medal
384 Pages
Check current price
Fiction - Mystery - Sleuth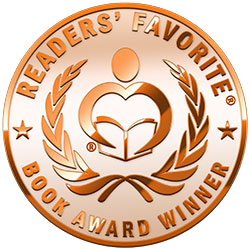 Dying is overrated. Murder is not.
Detective Oliver Tucker prefers to be the guy investigating shootings, not the guy getting shot. So when he returns as a ghost after being murdered in his home, it's only natural for Tuck to investigate the most important case of his life―his own. Detective, solve thyself!
Piecing together cold cases, foggy memories, and eerie premonitions, Tuck fears that if he doesn't figure out who pulled the trigger, his wife may be the next victim. Surprised to discover many earth-bound spirits chasing the same killer, Tuck's unique perspective from the other side leads him to a chilling conclusion―it's the living, not the dead, who are most terrifying.
Praise:
2015 IPPY Award Gold Medal winner in Mystery/Cozy/Noir
"O'Connor's debut...provides plenty of suspects and an eclectic mix of motives among the living."―Kirkus Reviews
"[A] great start to a new series."―Mystery Scene
"TJ O'Connor has a smash hit with his debut novel Dying to Know...I couldn't stop reading."―Stephen Frey, New York Times bestselling author
The Stone House Secret
A Jenessa Jones Mystery Book 2
Debra Burroughs
2015 Silver Medal
346 Pages
Check current price
Fiction - Mystery - Sleuth
From NY bestselling author Debra Burroughs comes THE STONE HOUSE SECRET...
Since reporter Jenessa Jones' return to her hometown, her romance with Detective Michael Baxter has begun to heat up, which helps when a scandalous murder is uncovered on the local college campus and Jenessa is assigned the front-page story.
Her aunt is named as a prime suspect, compelling Jenessa to find the real killer in order to keep her family member from going to prison. As she follows the trail of clues, Jenessa's investigation puts her life in grave danger. Can Detective Baxter capture the murderer and save the woman he loves?

 Or will Jenessa have to save herself?
"...
super characters, good story line, plenty of twists, turns, and surprises."
~ Dexter Don
   "A great treat! She gets you on the first page and keeps you till the last." 
 ~ Gayle Ernsting
OTHER BOOKS by Debra Burroughs
The Lake House Secret, a Jenessa Jones Mystery: Book 1,
 With her life going from bad to worse, reporter Jenessa Jones is drawn back to her small hometown by a homicide investigation that ends up pointing the finger at someone close to her heart. Can she uncover the truth of this murder before it destroys her family and any chance she has for a happy life?
The Boat House Secret, a Jenessa Jones Mystery: Book 3,
Caught between her old flame and her new love, reporter Jenessa Jones must do some fancy footwork to stop a murderer who is set on killing her to kill the story she's chasing.
The Gate House Secret, a Jenessa Jones Mystery: Book 4
The Scent of Lies, A Paradise Valley Mystery - Book 1
,  
When Emily Parker digs into her late husband's murder, she discovers he may not have been who he claimed. Can she discover the truth with the help of her best friends and the handsome new detective in town? A captivating cozy Murder Mystery and Romance that will keep you guessing until the very end.(think "Stephanie Plum" meets "Nancy Drew")
The Heart of Lies, A Paradise Valley Mystery: Book 2
,  When the best friend of sassy small-town private-eye Emily Parker begins dating a man she met online, all hell breaks loose. Emily teams up with a sexy big-city cop to solve a murder mystery and save the town, and her friend, from ruin.

The Chain of Lies, A Paradise Valley Mystery: Book 3,  Small-town private eye Emily Parker and her sexy police detective boyfriend, along with a few of her friends, fight to save girls from a sex slave ring and solve a murder mystery.
The Pursuit of Lies, A Paradise Valley Mystery: Book 4,
  Feisty private eye, Emily Parker, launches on a new case as the man she loves is accused of murdering a lovely blonde Assistant DA. Emily must prove her boyfriend innocent before she loses him to Death Row.
     
The Betrayal of Lies, A Paradise Valley Mystery: Book 5, Sweet, sassy private eye Emily Parker is finally moving forward in her relationship with the hunky police detective--that is, until a friend goes missing. Suspicions are flying that one of Emily's closest friends may be involved. The desperate race is on to solve the mystery of who abducted the woman and rescue her before she winds up dead.
    
The Harbor of Lies, A Paradise Valley Mystery: Book 6, Sexy police detective Colin has finally convinced sassy private-eye Emily to marry him, but days before the wedding, when Emily discovers a dead body outside her hotel room door, she and Colin, along with their wedding party, are drawn into another murder mystery, once more putting their love and commitment to the test.
The House of Lies, A Paradise Valley Mystery: Book 7
      
Three Days in Seattle,  When LA photographer Kate McAllister flies to Seattle in search of her missing sister, she finds irresistible real estate agent Ryan instead. Soon the two are entwined in a vengeful murder plot -- and a simmering love affair....  (A light Romantic Suspense in the Emerald City)
Bitter Nothings
Mystery/Suspense
Vicki Tyley
2014 Honorable Mention
235 Pages
Check current price
Fiction - Mystery - Sleuth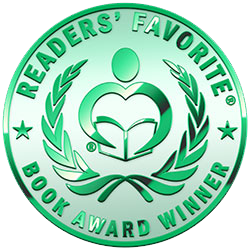 BEST MYSTERY BIGAL'S BOOKS AND PALS 2014 READERS' CHOICE AWARDS

Half her family have been murdered in their beds. Her father is the prime suspect. And things are about to get a whole lot worse...

Graphic designer Dervla Johns wakes one morning to the news that her father, Warren, is missing and her stepmother and step-siblings were found dead in their beds. While the police hunt for Warren, Dervla searches for answers. Could her father really be a killer? Refusing to be warned off by police threats, or intimidated by the reporter who appears to be following her, she delves into her family's past.

But as she uncovers one shocking secret after another, Dervla's world is rocked further by another murder - and she finds herself desperately trying to untangle a web of illicit love and betrayal. Soon, Dervla must face her greatest fear... or suffer the same deadly fate as her stepmother.

"If you like mystery fiction with a psychological flair, Vicki Tyley will deliver. She understands that fiction is about real people, and that real people have their dangerous flaws." -Scott Nicholson, Bestselling author of Liquid Fear
Contact Author -