Fatal Fortune
A Dr Pippa Durrant Mystery Book 1 (Dr Pippa Durrant Mystery Series)
Miranda Rijks
2019 Silver Medal
280 Pages
Check current price
Fiction - Mystery - Sleuth
Reviewed by Ruffina Oserio for Readers' Favorite

Fatal Fortune is the first book in the Dr Pippa Durrant Mystery Series by Miranda Rijks, a compelling opening for a series that features sleuth and mystery. Pippa's photo is found on the body of Leanne Smith, a lottery winner, and now it seems like someone intentionally did that to frame the psychologist. As a human polygraph, she believes she can weave through the lies and the media hype and find the killer. Both her career and her life are in jeopardy. It is not long before another body turns up. The tension mounts as Pippa races to identify the killer. Time is running out but she doesn't just know when the next murder might happen and she could be next on the killer's list. Can she solve the riddle before it is too late?

There are two things I look for in books like this — the complexity of the characters and the intricacy in plot development. Miranda Rijks does both perfectly. The author creates a female protagonist that is rich and vulnerable at the same time, qualities that win the sympathy of readers for her. I was hooked from the beginning of the narrative as the author puts readers into the twisted mind of the killer, using a stream of consciousness that establishes a direct link between this character and the reader. I wanted to know more about who this character is and what they will turn out to be. The cast list is wonderful: Pippa, who is losing clients because of her photo being released to the public as a suspect in the murder; the family of the victim that is devastated; and the shadowy killer who intrigues readers while eluding the authorities. Fatal Fortune is gripping crime fiction with powerful hints of mystery, and a real delight for fans of crime and sleuth novels.
Sharpe Shooter
Skeleton in the Closet (Maycroft Mysteries Book 1)
Lisa B. Thomas
2019 Gold Medal
218 Pages
Check current price
Fiction - Mystery - Sleuth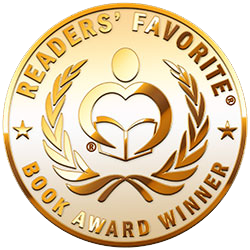 Reviewed by Trudi LoPreto for Readers' Favorite

The heroine of Sharpe Shooter is Deena Sharpe who has been a teacher for thirty years and is ready for something new and exciting in her life. As she leaves teaching behind and begins looking for a new career, one finds her. When her uncle's skeleton is discovered in a police locker, after he has been missing for over fifty years, Deena is presented with a brand new opportunity. Deena's grandmother, aunt, and uncle call on her to search for clues and find out what happened so many years ago. Deena is faced with many twists, turns, and surprises. Her dead uncle is accused of being an assassin among other things. Deena now has to find his old friends and try to find out the details of her uncle's life. She and her husband, Gary, and brother, Russell, quickly find themselves in several scary situations. This is a book that must be read for itself because if I tell you more, I would be revealing way too much and ruining it for you!

Sharpe Shooter: Skeleton In the Closet (Maycroft Mysteries Book 1) is a different level of mystery sleuth story written by Lisa B. Thomas with humor, no gory violence or unnecessary sexual content. I found Sharpe Shooter to be an entertaining read; it was not too long and the action was continuous. The good guys had charm, humor, likability and good sense. The bad guys were annoying, evil and looking for trouble. Together they combined to make the perfect mystery story. Sharpe Shooter: Skeleton In the Closet is for fans of the mystery/sleuth genre, both young and old. Don't miss out on reading this book!
Inspectre
D W Rigsby
2018 Finalist
274 Pages
Check current price
Fiction - Mystery - Sleuth
Reviewed by Susan Sewell for Readers' Favorite

People are being murdered in an alarming fashion and a man and his ghostly sidekick race against time to stop a young boy from becoming the next victim in the chilling murder mystery novel Inspectre by D.W. Rigsby. When Lucius Stockhelm witnesses a woman being attacked, he goes to her rescue and quickly dispatches her attacker. Unsure what to do with the dead man, he hides the body in his basement. Since then, the spirit of the rogue moans every night, keeping Stockhelm awake. Weary and wanting to be rid of the ghost, whom he has dubbed Alarbus, Stockhelm consults his neighbor Mr. Decker; someone who understands how to deal with supernatural situations. Before assisting him, Mr. Decker charges Stockhelm to carry out a bizarre errand for him. In executing the dubious task, Stockhelm and Alarbus uncover a frightening plot where spiritual darkness simmers beneath the surface of the unwary town and a deranged murderer is on the prowl. Can they foil the killer's nefarious plans and at the same time satisfy Mr. Decker's requirements?

Set in the late 1800s, Inspectre by D.W. Rigsby is a bloodcurdling supernatural murder mystery where the things that go bump in the night are up close and personal. With uncanny characters and spooky settings, it is an eerie story that stays with you long after you put the book down. This spine-tingling tale has a haunting plot and chilling story line that deliver goosebumps from the first page until the last. It is the perfect book to curl up with on a stormy night, as long as you leave the lights on! Murder mystery fans will be delighted with this riveting supernatural thriller and will clamor for more. It is a magnificent beginning for an outstanding series, and I can't wait to meet Stockhelm and Alarbus again!

Depth of Lies
E. C. Diskin
2018 Finalist
288 Pages
Check current price
Fiction - Mystery - Sleuth
Reviewed by Romuald Dzemo for Readers' Favorite

Depth of Lies by E.C. Diskin is a perfect blend of mystery, crime, and sleuthing, a well-crafted novel with compelling characters and a beautiful setting. Shea Walker is a woman that many like in her community, a mom who seems to have no problems, until she is found in the bathtub in unusual circumstances, overdosed with drugs and filled with alcohol. It's an event that startles everyone in her small suburban community, but her long-time friend, Kat Burrows, unable to reconcile with the fact that her jovial and responsible friend had reason to commit suicide, decides to dig deeper into the victim's life. Was it an accident or suicide, or did someone stage a suicide? Kat is about to discover a part of the victim she never knew — dark secrets, desires, and betrayal. Is she ready for what is buried beneath her friend's personal life? Has Shea's outward bubbly personality and responsible calm been a subterfuge, concealing a life of duplicity?

E.C. Diskin starts with a strong premise — a woman who seems to be loved by everyone and happy with her life dies in a way that contradicts the values she exhibited in life. The reader is intrigued and, like the characters in the drama, wants to find out what happened to her and what happens next. Kat Burrows' curiosity is justified by the strong connection she has with the victim and her desire for truth and closure. The plot evolves steadily with deep layers of secrets and surprises, and it is interesting how the protagonist's deception grows with the unveiling of each piece of the mystery. The story is emotionally and psychologically rich, which augments the keen sense of realism imbued in the narrative. The setting is vivid, with beautiful descriptions of locales and the social atmosphere within which the story takes place; it is cinematic.

Depth of Lies is cunningly plotted and the unpredictability of the plot creates the kind of suspense that makes the story a gripping one. While this is not a run-of-the-mill detective story, it does feature a character with a strong need for the truth and she follows her instincts as well as clues into the victim's last days in search of answers. I found the story to be engaging, the narrative voice hypnotic, and the plot intriguing. A real delight for fans of mystery and murder.
Climatized
A Max Ford Thriller
Sally Fernandez
2018 Honorable Mention
280 Pages
Check current price
Fiction - Mystery - Sleuth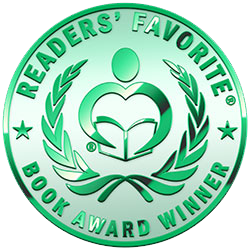 Reviewed by Jane Finch for Readers' Favorite

Climatized: A Max Ford Thriller by Sally Fernandez follows the story of Max Ford's first investigative case as a private investigator. Senator Sherman Spark dies mysteriously and his wife, Isabelle Spark, refuses to accept the official version that her husband committed suicide. Max takes on the case and finds herself embroiled in a conspiracy she could never have imagined. Three scientists coincidentally die, all three due to give evidence relating to climate change and global warming. When a fourth scientist goes missing, Max realizes that his testimony holds the key to the unbelievable and complex conspiracy that is unravelling before her eyes. She sets off on a quest to find the fourth scientist before he, too, is disposed of. What she discovers is for the president's eyes and ears only, but can she get the information to him without losing her own life in the process?

Climatized literally starts with a cliffhanger and builds intrigue from the outset. The characters are well defined and given credibility by the well-researched factual aspects woven into the story. The author, Sally Fernandez, has crafted a detailed and plausible novel that has the reader wondering whether they are reading fact or fiction, which is a tribute to the writing skills of this author. I was enthralled from the beginning; this is truly a page-turner and impossible to put down. The settings and scenarios are well described and well written with visual descriptions and authentic characters. Certainly an author to read more of, Sally Fernandez does a very credible job in Climatized and Max Ford is a key character to follow.
Winslow
The Lost Hunters
David Francis Curran
2018 Honorable Mention
313 Pages
Check current price
Fiction - Mystery - Sleuth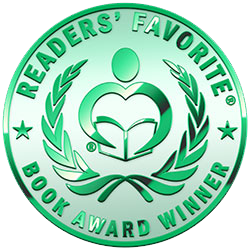 Reviewed by Jamie Michele for Readers' Favorite

Winslow: The Lost Hunters by David Francis Curran is a mystery that follows Winslow Doyle, a retired wilderness guide who has removed himself from public life following the death of his beloved wife, Lomahongva. His self-imposed exile and existence off the grid end when a father and his young daughter, both hunters, disappear into the thin wilderness air and he is called upon to help find them, whatever the outcome...and from the onset, the outcome doesn't look good. Written from the point of view of multiple characters, Winslow is a multifaceted murder mystery and suspenseful thriller, featuring a realistic main character, that takes place well off the beaten path.

David Francis Curran has done a magnificent job in bringing Winslow Doyle to life in Winslow: The Lost Hunters. There's no question this is the start of a string of mystery books featuring the namesake in a refreshing and wholly welcome new series. Winslow is so authentic and human, and my goodness, that Callie is one heck of a young woman. I loved how even the ancillary characters came to life, and the scenery and descriptions are really well done. Curran holds nothing back with a devastating introduction, but redemption for all – all right, redemption for most – comes with a set of twists and turns that will keep a dedicated reader returning for more. I'd recommend this book to any readers who enjoy quality murder mysteries with a protagonist that has all of the positive characteristics we always look for in a worthy lead.
Last Call
Phyllis Smallman
2018 Bronze Medal
298 Pages
Check current price
Fiction - Mystery - Sleuth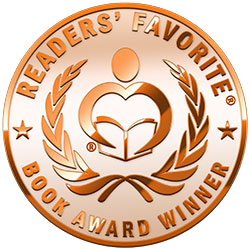 Reviewed by Justine Reyes for Readers' Favorite

Last Call by Phyllis Smallman is the seventh installment of Smallman's Sherri Travis Mystery series. Last Call follows Sherri Travis and her best friend, Marley, in Key West, Florida. Sherri and Marley go out to the Rawhide to help a character called Lexi Divine figure out who has been pocketing money from the bar. It seems like your average cozy mystery, but after Marley suddenly goes missing, things take a turn. A storm is coming and as the city begins the evacuation process, chaos ensues as Sherri and Divine must find their friend before it is too late.

I don't usually read contemporary sleuth novels, because I've always stuck it out with the classics such as Poirot, Marple, and Sherlock Holmes. I was also worried that I'd get lost since this was my first time reading this series. But my, oh my, this is one tremendously well-written story. Smallman knows how to build momentum. The pacing of her novel kept me reading and losing track of time, and I never found myself getting lost or confused.

Since the series revolves around a main protagonist, it should be added that Sherri Travis is wonderful. Sherri is a witty, good-natured and altogether likable character. Personally, and putting the plot aside, one of the best parts of Last Call was reading the interactions between Sherri, Marley, and Divine. Building character relationships in a series such as this is important. It made me, somebody who has never read any of the other Sherri Travis books, care about what happens to Sherri and her friends. This is easily a great choice for fans of sleuth novels.

French Vanilla & Felonies
Cambria Clyne Mysteries Book 1
Erin Huss
2018 Silver Medal
237 Pages
Check current price
Fiction - Mystery - Sleuth
Reviewed by Susan Sewell for Readers' Favorite

With her livelihood at risk, a novice apartment manager clumsily blunders her way through murder, exhibitionists, relationships, and cartons of ice cream in her desperation to maintain her new position in the hilarious sleuth mystery novel, French Vanilla & Felonies (Cambria Clyne Mysteries Book 1) by Erin Huss. Cambria needs to find a job and a place to live, as she and her small daughter are days away from being evicted from their home. Ignoring the fact that she knows nothing about property management, Cambria takes on the new position of apartment manager. Thrilled with having an income together with a home, Cambria figures she can Google how to run a housing complex. However, things don't go as smoothly as Cambria expects. On her first day, she falls into a dumpster while trying to retrieve a wallet and stumbles onto a dead man. From there, Cambria tackles midnight skinny-dipping, public urinating, illegal trade, and noisy lovemaking. The tenants are not impressed with her skills. They blame her for the calamities that have befallen their community and are threatening to move out. The police don't seem to be convinced of her innocence, and her boss isn't happy with the chaos. Believing the murderer is the culprit for most of her problems, Cambria sets out to unmask him.

French Vanilla & Felonies (Cambria Clyne Mysteries Book 1) by Erin Huss is a slapstick comedy involving murder and mayhem. With Cambria, the protagonist, literally stumbling from one absurd situation to the next, the story is laugh-out-loud funny from beginning to end. Her personality is lovable, easy to relate to, and quirky. Cambria may be a real klutz, but her clumsy tactlessness mixed with her compassion for others gives her a genuinely human aspect, thus making her a fully fleshed-out character. The story structure is sound, the plot is well-formatted and keeps a nice pace, the story line is engaging, and the story arc is satisfying. The suspense escalates from the beginning and keeps you guessing until the disclosure. All these elements make this a stunning novel and an enjoyable read. It is a fun and entertaining cozy mystery, and will delight those who love amateur sleuth mysteries complete with humor and homicide.



Death at the Midnight Dragonfly
A Lily Gayle Lambert Mystery
Susan Boles
2018 Gold Medal
217 Pages
Check current price
Fiction - Mystery - Sleuth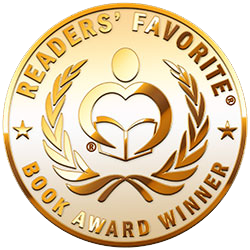 Reviewed by Romuald Dzemo for Readers' Favorite

Death at the Midnight Dragonfly by Susan Boles is the third book in the Lily Gayle Lambert Mystery series, a wonderful blend of murder and mystery, set in the quaint neighborhood of Mercy, Mississippi, during the Christmas season. Lily Gayle's childhood friend, Vlad Templeton, has returned to the city where he grew up to conduct his state-sponsored sleep study. When Vlad finds one of the participants in the study, the local bank manager, Tom Hammond, dead on his front porch, he knows this means trouble. Evidence makes Jack, the husband of one of Lily's friends, one of the top suspects. Lily is out to help Dixie clear her husband's name. As they get closer to unveiling the mystery, they suddenly become targets — this means they have to act fast or become the next victims.

A perfect read for fans of murder mystery and sleuth, the story is crafted in crisp prose and set against a cozy backdrop. Readers get a feel for life in the community and the cultural aspects of the setting, like Christmas activities, come out beautifully in the story. This author has a great sense of realism which she uses to give life to the setting and to create relationships between the characters and the world around them. You will love this novel if you are into stories that are suspenseful, and Susan Boles knows just what it takes to make readers eagerly anticipate what happens next in the story. She makes readers care about her characters so much that they begin to worry about them. Her skilful use of red herrings coupled with the sense of mystery make this book a page-turner. Death at the Midnight Dragonfly will keep you awake all night.
The Body Next Door
A Samantha Newman Mystery, Volume 2
Gay Yellen
2017 Silver Medal
285 Pages
Check current price
Fiction - Mystery - Sleuth
Reviewed by Jack Magnus for Readers' Favorite

The Body Next Door: A Samantha Newman Mystery is a contemporary mystery novel written by Gay Yellen. Samantha was planning to raid the refrigerator and then collapse in the Houston condo her mysterious new love interest had loaned her when she finally got home from her all-nighter road trip. She was still reeling from the sequence of events that had led to the loss of her last job and the undue and unwelcome public exposure she was subjected to, but even more so, she was shattered by the loss of yet another loved one. She was on her way back from attending her friend's funeral in Nebraska. Yes, she should have made it a two-day trip or at least pulled over at a rest stop and indulged in a snooze, but she needed the security and sanity of home. She was dodging eighteen-wheelers on the highway when her phone lit up. It was nearly 5 a.m.; an odd hour for anyone to call her -- unless it was an emergency. Pulling over to the side of the highway, she took the call and was surprised to hear Gertie's voice on the other end. Gertie wasn't quite sure what to do with Samantha's neighbor, Brandy. She was drunk and hysterical, and she was also covered in blood.

Gay Yellen's contemporary mystery novel, The Body Next Door: A Samantha Newman Mystery, Volume 2, is an entertaining and fast-paced novel about a woman whose midlife crisis is prematurely and unexpectedly forced upon her, and the hazards she must get past to reach the next phase of her life. Samantha is fierce and determined, and she has the ability to put away an incredible amount of ice cream if the situation warrants. Yellen's plot is finely woven, and her characters are vividly portrayed, from the strange elevator companions Samantha seems doomed to spend time with to the folks on her boyfriend Carter's ranch. Yellen also admirably addresses the difficulties those coping with loss may experience in forging new relationships. Armchair sleuths will appreciate the clues and red herrings judiciously scattered throughout this breezy and romance-laced mystery. The Body Next Door: A Samantha Newman Mystery, Volume 2 is highly recommended.
Contact Author -