The Camel Driver
Leonard Krishtalka
2021 Finalist
312 Pages
Check current price
Fiction - Mystery - Sleuth
Reviewed by Vincent Dublado for Readers' Favorite

As the third book in Leonard Krishtalka's Przewalski Mystery Series, The Camel Driver is a surprisingly engaging mystery novel with an elaborate historical background, and it is clearly written not just to entertain but to offer something truly original. The center of mystery and intrigue takes place at the Carnegie Museum where an award-winning diorama called Arab Courier Attacked by Lions is vandalized. The vandal responsible cut open the taxidermied camel and took something from its belly. Detective John Mazeroski deduces that somebody sewed a child up in the camel's belly. Having once worked as a paleontologist for the museum, Detective Harry Przewalski is called in to help investigate. Liza Kole, a paleontologist who once had a romantic relationship with Harry, supplies him with the necessary information about the diorama's history and the gifted taxidermist who created it, Jules Verreaux. Other than a stolen mummified child that was once stuffed inside the camel, more questions pop up as the museum's physical anthropologist, Anna Storck, commits suicide two days after the vandalism. As Przewalski tries to add it all up, it leads to a motive that has something to do with fame and recognition.

The genius of The Camel Driver not only lies in its triumph of evocative prose, but that it also gives a strong look at the past and introduces you to the life and work of Jules Verreaux, and why he became infamous for the work to which he had dedicated his life. Another extraordinary personality in this novel is Christine Dumoulin, who brilliantly uses a patsy to advance her own interests. Leonard Krishtalka's writing proves to be powerful and poetic, especially when he delves into the consciousness of his characters. Przewalski has his own past, but he keeps himself in check and does not let it get in the way of his sleuthing. It is one of the best qualities of this series and the way he solves the mysteries thrown at him. The Camel Driver has the power to tantalize and create rare cases you don't read in the news every day. This is an intelligent must-read that brings back the chutzpah to the noir.
Bird in a Snare
A Lord Hani Mystery
N.L. Holmes
2021 Honorable Mention
425 Pages
Check current price
Fiction - Mystery - Sleuth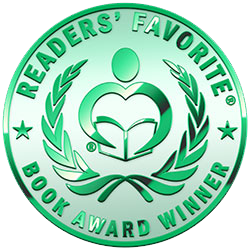 Reviewed by K.C. Finn for Readers' Favorite

Bird In A Snare is a work of fiction in the historical, political thriller and mystery sub-genres, and was penned by author N. L. Holmes. Mixing some fascinating modern genres and concepts into an ancient historical setting, we find ourselves in Egypt during the reign of Amenhotep III. Our central protagonist is Hani, a royal scribe who finds himself burdened by diplomatic missions with questionable motives and struggles with the morality of his missions and the pressures put upon him by those in power. What results is an in-depth mystery wherein Hani must discover the truth, and a tale of a family deeply affected by the new changes in religion and regime.

Author N. L. Holmes delivers a superb and lavishly depicted Egyptian setting for this intense mystery novel, giving modern readers everything they need in terms of clues, details, emotional story arcs, and thrilling surprises. Hani is a confident hero whom readers can root for, a thoroughly good and tender man put to difficult tasks and trials. I found the cultural and social effects of the religious movement very interesting in terms of the way they split the family dynamic in the tale, and there was a huge resonance in the emotional relationship that Hani has with his struggling wife and newly-converted son. Add to this the well-penned mystery elements and a plot with plenty of satisfying twists and discoveries, and overall Bird In A Snare becomes a highly recommended, accomplished historical mystery read.
The Convent
A gripping psychological mystery (The Sister Veronica Mysteries)
Sarah Sheridan
2021 Bronze Medal
234 Pages
Check current price
Fiction - Mystery - Sleuth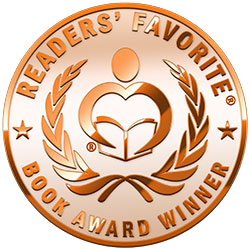 Reviewed by Sherri Fulmer Moorer for Readers' Favorite

Sister Veronica Angelica never expected to find a dead body in the Catholic Hostel next to her convent. What was more shocking was that she wasn't allowed to call the police and was even asked to try to cover up the murder via a "private internal investigation." Alarmed at the response, Sister Veronica does some sleuthing of her own. She discovers that the young man who was murdered was planning to reveal a secret to her that day; a secret that he ultimately died for. Desperate, confused, and conflicted, she turns to a reporter who recently visited the convent to interview the sisters for an article that she was planning. When the reporter reveals that she was investigating the secret that the young man was about to reveal, Sister Veronica finds herself in the middle of a mystery woven by scandal, lies, and crime in the Catholic church. Can she stay alive long enough to unravel this mystery? The Convent by Sarah Sheridan is a thrilling mystery that will keep you reading long past your bedtime.

I enjoyed this novel because it's a compelling, gripping mystery. Sister Veronica is a character that you'll like from page one because she's so real, witty, and intelligent. This nun doesn't live with any misplaced notions of perfection in the convent's church but still finds herself shocked by the level of corruption in the world she lives in. I love how she's wise enough to seek help from a reporter who likes and respects her enough to join her on this adventure despite living a very different lifestyle. Sarah Sheridan's The Convent is an excellent mystery that will keep you intrigued and entertained with fast-paced action, mystery, compelling characters, and even a bit of romance. A highly recommended read.

Murder, Curlers & Kilts
A Valentine Beaumont Mystery
Arlene McFarlane
2021 Silver Medal
218 Pages
Check current price
Fiction - Mystery - Sleuth
Reviewed by Liz Konkel for Readers' Favorite

Murder, Curlers & Kilts: A Valentine Beaumont Mystery by Arlene McFarlane is the fifth book in the series. Valentine should have known that the multicultural fair wouldn't be all fun and games. When she finds a dead body in a kilt, she stumbles headfirst into another mystery. Valentine dives headlong into the mystery despite Detective Romero wanting her to stay out of it, which only adds to her desire to learn the truth even if she must start her own investigation. Adding fuel to the fire, Jock de Marco keeps appearing along the way and insists that there's more between them than friendship. Add in a dose of family drama and Valentine has her work cut out for her.

The multicultural fair provides a rich atmosphere through various cultures while creating the ideal environment for sleuthing, murder, and mystery. The story is playful and has a lighthearted tone that places kilts at the forefront of the plot. Arlene McFarlane has delivered a mystery with suspense, humor, and flirty romance in a plot that has a fun tone and personality. The plot focuses on her chasing after a killer, though the story finds time for romantic encounters. Valentine is dating Detective Romero, and while their relationship isn't without complications, the two have genuine chemistry. The hint of a love triangle can be found throughout as Jock continues to pop into her life without remorse. He's attractive, seductive, and determined to win her heart, which creates a conflict for her love life.

Valentine is surrounded by delightful characters from two handsome men to her humorous family. The characters provide her with an assortment of suspects while also being great resources of banter such as with her friend Max who always has humorous comments. Her family has a natural inclusion within the story and shakes up the plot with a few family issues, though her Great-Aunt Tantig shines the brightest with her love of Tic Tacs and her disdain for being coddled. Arlene McFarlane flawlessly blends mystery and humor with a dash of flirtation and sizzling chemistry that brings Murder, Curlers & Kilts to life with charm, witty dialogue, and plenty of kilts.
The Concrete Vineyard
Cam Lang
2021 Gold Medal
468 Pages
Check current price
Fiction - Mystery - Sleuth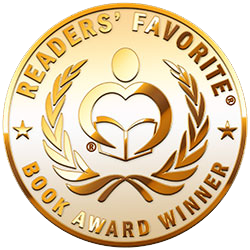 Reviewed by Trudi LoPreto for Readers' Favorite

The Concrete Vineyard is a story with many qualities. It is an intriguing murder mystery with many twists and turns. It is a tale of bad government and the how-tos of urban planning. There are many characters and many suspects, along with a questionable storyteller. We join the story on the 150th birthday of the nation in Niagara-on-the-Lake, the First Capital of Upper Canada. Since Upper Canada (now the province of OntarioAs the town gathers, Edward Mitchell, the richest man in town, is murdered. Detective Bryan Dee is assigned to the case but has no clues to go on. Kris Gage is in town, helping his parents pack up the home they have just sold. Kris and Bryan are schoolboy friends and have kept in touch over the years. Kris is a well-respected urban planner and may be of valuable assistance in understanding that the land and home of Edward Mitchell were the reason for his death. Several others soon disappear and may be connected to Mitchell's murder. We get introduced to the prominent townsfolk who may or may not be involved in the case. Kris is the narrator throughout the book. Bryan has found a clue that makes him believe his friend must also be considered as a suspect. The ending is one that is impossible to ever imagine.

The Concrete Vineyard is a long and detailed book but has a fascinating plot. The in-depth descriptions of behind the scene government and planning that takes place, the mystery with so many suspects, and the deflection players will positively keep you reading. I enjoyed the knowledge that Kris shared as to how a community is planned and all the facts that go into making it a success. Bryan at times seemed at a loss as to how to solve the case, but he was so likable it was impossible not to root for him to find the answers he needed. There were many who seemed to be the logical choice for these crimes and others that seemed a very remote possibility and it had me guessing and accusing so many before the murderer was revealed. This is Cam Lang's first novel but I believe he has a great path ahead of him and will have many more successful books in the future. The Concrete Vineyard is informative and is one that will keep you guessing. It is certainly worth reading.
A Child Lost
A Henrietta and Inspector Howard Novel
Michelle Cox
2020 Finalist
408 Pages
Check current price
Fiction - Mystery - Sleuth
Reviewed by Ankita Shukla for Readers' Favorite

After a miscarriage, Henrietta lost her will to engage in daily affairs. In his desperate attempt to bring his wife back to normalcy, Clive accepted a seemingly boring case of an alleged charlatan. The woman who could talk to the departed, as it turned out, impressed Henrietta enough that, much to Clive's dismay, she ended up believing the woman to be the real deal. Unbeknownst to him, Henrietta accepted to help her sister, Elsie, in finding the mother of a little girl, Anna. Surmising both the cases to be undemanding, Clive felt there was no harm in including a distraught Henrietta. Besides, he figured, the distraction could help with her depression. Little did he know that it would also produce a life-threatening situation for her that nobody could have ever imagined. Moreover, the seemingly open and shut case of finding Anna's mother revealed the disturbing truth of Dunning Asylum. Although A Child Lost is part of the Henrietta and Inspector Howard series, Michelle Cox has left enough breadcrumbs for a first-time reader to be able to imagine the back story.

Michelle Cox expertly transports her readers into the thirties with a vivid description of the setting, conversations, traditions, and apparel. The graphic detail of the objects and buildings is one of the most interesting aspects of the book. The plot is engrossing. The delightful storytelling has a bewitching charm that will keep readers glued to their seats. A Child Lost - A Henrietta and Inspector Howard Novel by Michelle Cox weaves the historical facts with a fascinating mystery and tops it with passionate romance. Clive's unfailing love and his protectiveness will speak to the romantics, while the mystery of the asylum and the charlatan will intrigue suspense lovers. Readers with an interest in the perfect blend of absorbing historical facts, intriguing mystery, and thrilling romance will be the perfect audience for A Child Lost.
The Ransom
A Nicole Graves Mystery: Nicole Graves Mysteries, Book 4
Nancy Boyarsky
2020 Honorable Mention
216 Pages
Check current price
Fiction - Mystery - Sleuth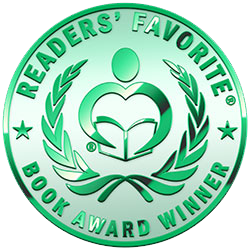 Reviewed by Grant Leishman for Readers' Favorite

The Ransom: A Nicole Graves Mystery by Nancy Boyarsky takes us inside the world of a private detective, Nicole Graves. Nicole's boss gives her the task of researching the past of a kidnap victim for one of the Agency's more wealthy and important clients; the father-in-law of the victim, whose son was accidentally killed during the botched snatch. This is not the sort of work Nicole prefers; she would rather leave this sort of thing up to the police but the reality is when a major client asks for your help, the Agency needs to give it. Nicole, the surprised recipient of an unexpected inheritance, doesn't realize that she is now in the direct cross-hairs of the kidnappers. It all becomes very personal for Nicole when her beloved younger sister Stephanie is kidnapped and her sister's fiancé David is badly injured, in order to seek a ransom payout from Nicole. She is torn between allowing the police to do their job, in the form of the rather dishy detective Arnault, or trying to negotiate the ransom payment and her sister's safe release directly with the kidnappers, especially when she realizes all the kidnappings may be linked and she may have a handle on the perpetrators.

Author Nancy Boyarsky has given us the fourth in the series. It is not important to have read any of the previous books to enjoy this story (I haven't). It stands alone as a case on its own. The author has given us a straightforward crime mystery story but it is definitely one of the better offerings that I have read. I always love a strong female lead, especially one who is performing in an area usually reserved for the macho male character. Nicole is a strong, independent woman who has carved out a successful career for herself in the rough and tumble world of the private dick. What I love, though, is that despite the pain and ugliness she must encounter regularly, she maintains her empathy, her humanity, and her ability to emote. She's not afraid to allow her emotions to show and that gives her, as a character, a real balance. As a single woman, there is always the opportunity for romance and I was pleased the author left that opportunity open for Nicole in the future.

The plot and development were clearly well thought out and took the reader on a number of twists and turns that placed various main characters in serious danger at times, which allowed the reader to root for the characters. I also liked the unusual background for Detective Arnault, for a police officer, which gave him much more color, interest, and potential for future adventures. I can see a really close working (and personal) relationship developing between these two in the future. If crime mystery is your thing, this is one series you want to get your hands on and if it's not your thing, well, you'll love the story anyway. It's well written and edited and I highly recommend it.
Bells, Tails, & Murder
A Dickens & Christie Mystery
Kathy Manos Penn
2020 Gold Medal
254 Pages
Check current price
Fiction - Mystery - Sleuth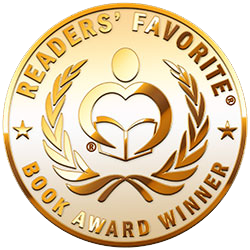 Reviewed by Liz Konkel for Readers' Favorite

Bells, Tails, and Murder by Kathy Manos Penn is a Dickens and Christie Mystery. Leta and her lovable pets are taking on a new mystery as they settle into her retirement in England. Little does she know that her retirement won't be as quiet and peaceful as she dreamed it'd be. When she finds a body, she's determined to find the killer even if it means putting herself in danger. She turns to her close friends for help in her investigation as her duo of lively pets helps her uncover clues. Together, they're whisked into an exciting murder mystery that blends some of Leta's favorite things: sleuthing clues and delightful connections to some of her favorite works of fiction.

The world is stunningly brought to life by Kathy Manos Penn who gives lovely details that make the Cotswolds setting vibrant and alive. The humor is quirky and keeps the story light with a heartwarming tone that is inviting and welcoming. Leta is a delightful sleuth with a personality that is perfect for the British sleuthing environment and is reminiscent of Jessica Fletcher. The mystery delivers fun from beginning to end and weaves several surprises throughout while introducing the variety of characters that populate Leta's world. The story is a book lover's dream with several literary references woven throughout, which includes the subtle use of names like Wendy and Peter, Belle, Alice, and the names of the pets with Dickens, Christie, Tigger, and Paddington.

The talking animals are a natural part of the world and are as important as the human characters with their own role in solving the mystery. Dickens and Christie are Leta's little duo with personalities that balance each other out as they each provide Leta with a companion and friend as well as being trusty sleuthing sidekicks. Cozy mystery lovers won't be able to get enough of Leta and her world as Penn makes you feel right at home with them and wishing to dive into this wonderful world to meet the characters. Bells, Tails, and Murder has everything you'd want in a cozy mystery: heart, talking animals, literary references, and sleuthing delights.
Tea, Anyone?
A Brooke & Abby Cozy Mystery Book 1
S. R. Mallery
2020 Bronze Medal
185 Pages
Check current price
Fiction - Mystery - Sleuth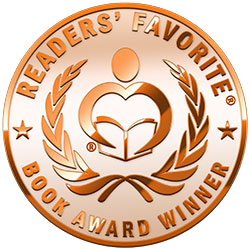 Reviewed by Anne-Marie Reynolds for Readers' Favorite

Tea, Anyone? by S. R. Mallery is Book One in the Brooke & Abby Cozy Mystery Series. Brooke is a non-sworn police officer, helping with research in crimes and other areas. Abby is her next-door neighbor, claiming to be a psychic. Brooke doesn't believe her but, agreeing to give her a chance at the request of her roomie, Henry, lets her get involved in the research on the latest murder. And Junie, Brooke's cat, seems to like her anyway. It soon becomes clear that Abby really does have a talent and she's about to prove that her help can solve the spate of murders in the town. How? With a little time travel back to 1773, the time of the Boston Tea Party. Between that and Brooke trying hard not to fall for Tony, her best friend's new police partner, she's got her hands full. But how can time travel possibly help solve a current-time murder case? Only one way to find out!

Tea, Anyone? by S. R. Mallery is one of those books that you just fall into and stay there until it's finished. Brooke is the kind of woman you can easily bond with, a get-go person who's like a dog with a bone – she's not backing down, no matter what. This is action all the way; a story that will draw you in from page one and will hold you there until you have finished. The plot is clever, unique, and is told in a believable way. All the characters are wonderful, well-developed, and a really eclectic mix too. At first, you will wonder how going back in time can help solve a murder mystery but it all comes together very neatly. This story moves at a fast pace and is full of wit and humor. Each character has their own story to tell, even Junebug, the beloved housecat. An intriguing story, this is guaranteed to hold your attention late into the night.
The Carlswick Mythology
The Carlswick Mysteries, Book 5
SL Beaumont
2019 Finalist
254 Pages
Check current price
Fiction - Mystery - Sleuth
Reviewed by Jack Magnus for Readers' Favorite

The Carlswick Mythology: The Carlswick Mysteries, Book 5 is a sleuth mystery novel written by S.L. Beaumont. While they had had their share of adventures together, Stephanie Cooper and her rock-star boyfriend of eighteen months, James Knox, were finally going away together on vacation. She had just finished her second year at Oxford and had returned to her grandmother's home in Sussex when James sprung the news of their surprise vacation on her. When they finally arrived at Heathrow, Stephanie was thrilled to discover that James had booked them for four days on the island of Santorini where her friend, Kerry, just happened to be working on an archaeological dig. She and James would be touring the Minoan ruins with Kerry the very next day. As the unexpected usually did happen when Stephanie was involved, their visit to Santorini was no exception. Armed intruders stole irreplaceable objects that were not Minoan in origin, and Kerry's colleague and romantic interest seemed to be the most likely suspect. But how did they get there?

The Carlswick Mythology is a fast-paced and exciting novel of suspense set in the Greek islands. I loved exploring the island of Santorini with Stephanie and James and touring the Minoan ruins with them was a marvelous bonus. Beaumont's characters are authentic and credible, and Stephanie's musings over her future will resonate with many new adults. The underlying mystery will keep armchair sleuths mulling over the red herrings strewn in their path, and the tension between the police procedural and private sleuth aspects of the series continues to enthrall and delight. The author's story is well-written and fun to read. The Carlswick Mythology: The Carlswick Mysteries, Book 5 is most highly recommended.
Contact Author -