Murder in County Tyrone
The Irish Mysteries Book 1
Padraig O'Hannon
2016 Honorable Mention
340 Pages
Check current price
Fiction - Mystery - Murder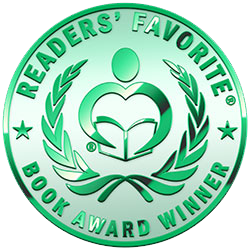 Reviewed by Anne-Marie Reynolds for Readers' Favorite

Murder in County Tyrone (The Irish Mysteries Book 1) by Padraig O'Hannon is a murder mystery. Fourteen years ago, a murder sent shock waves through County Tyrone, but it was never solved. It has never been forgotten though, and now the repercussions are beginning to spread, right to the shores of the United States. American attorney John Costa is questioned by the police about the one person he would never suspect. But is the Irish woman that he admires so much innocent or is there something lurking deep in her past? Can he prove her innocence or is he her next victim?

Murder in County Tyrone (The Irish Mysteries Book 1) by Padraig O'Hannon is a gripping read from start to finish. This isn't just a great murder mystery story, it's also a history lesson, packed with interesting information that shows the author clearly knows what he is talking about in terms of the Irish troubles. That gave the story a realistic aspect that made it even more of an interesting read – I have to say I learned a lot! The plot was full of twists and turns when you least expect it, and it kept me well and truly on my toes. This is not a straightforward murder mystery – you won't get ten pages in, know who did it, and be bored with the rest of the story - that much I can guarantee - and the ending will surprise you. The fact that it is written in the first person also lends an air of realism to the story. If you are looking for a real suspense story, this is it; this is the one that will get its hooks into you. Great story, and I will definitely be looking for more by Mr. O'Hannon.
Killer.com
Kenneth Eade
2016 Bronze Medal
314 Pages
Check current price
Fiction - Mystery - Murder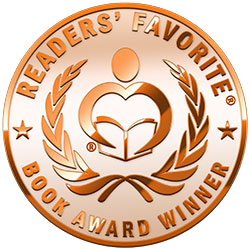 Reviewed by Tracy A. Fischer for Readers' Favorite

There's almost nothing I like better than a good murder mystery, especially on a gloomy fall day! And that's just what I got with Killer.com: Book Five in the Brent Marks Legal Thriller Series by author Kenneth Eade. Continuing the story of lawyer Brent Marks, this time he deals with a group cyber stalkers. Brent is inundated with posts that defame and insult him, and finds that there is little, either legally or personally, that he can do to stop those who are out to hurt him. A true mystery and filled with intrigue, Killer.com takes us into the dark and shadowy world of cyber crime, one filled with faceless perpetrators, many places to hide, and an almost unstoppable ability to inflict harm.

I loved Killer.com. This book grabbed my attention from the very beginning and kept me hooked until the very end. As a voracious reader of mysteries, I often find that I can discern who the culprit is quite early in the book. Not so with Kenneth Eade's fast paced and exciting story. I so enjoy a book that keeps me in the dark until the bitter end, and Killer.com did that for me. Any reader who enjoys mysteries, action, intrigue, suspense or just a plain great read of fiction will love Killer.com. I highly recommend this book, and I look forward to reading more of author Kenneth Eade's work in the very near future. Mr. Eade is definitely an author to watch, and I would not be surprised to see his name on the best-seller's lists in the very near future!
The Advocate's Dilemma
The Advocate Series Book 4
Teresa Burrell
2016 Silver Medal
Kindle Edition
Check current price
Fiction - Mystery - Murder
Reviewed by Marta Tandori for Readers' Favorite

The Advocate's Dilemma is the fourth entertaining installment of The Advocate series by Teresa Burrell. Burrell's main protagonist, Sabre Brown, is a dedicated child advocate attorney whose beat revolves around the San Diego Superior Court, Juvenile Division. At thirty-one, she's both mother hen and fierce defender of her young abused and neglected wards, speaking for and defending them against their worst enemies that are sadly, in most cases, their own parents. Sabre's hectic work life is suddenly thrown off kilter when she walks into her office and finds a man's murdered body sprawled across her desk. She calls her best friend and fellow attorney, Bob, who identifies the body as that of George Foreman, his client in the juvenile dependency case where Sabre represents Foreman's neglected children, Riley and Marcus. With Bob one of the few people with a set of keys to her office, he's suddenly the prime suspect in the police's subsequent investigation. A shaken Sabre immediately puts her other good friend, JP, an investigator who rounds out their closely-knit triumvirate, on the case but the three quickly discover that things aren't exactly as they seem.

By all accounts, the deceased and his wife, Dana, were addicts who had used their children to extort money from her parents for cash. Both boys are currently living with Dana's parents, the wealthy Frank and Celia Davis. However, it soon becomes apparent when JP interviews Frank and Celia Davis that their take on the events as they occurred aren't the same. Things get even more complicated when one of the boys, Marcus, is taken to the psych ward after attacking his grandmother one morning while muttering, "I know." Sabre suspects that the young boy knows far more about his father's death than he's telling and with her friend, Bob, as the unlikely suspect in the father's murder, they both need her help. The only problem is, how can Sabre help both of them without betraying her young charge?

No two ways about it – The Advocate's Dilemma deals with some tough subject matter. Abused and neglected children are not easy pills to swallow for any reader. Burrell knows this and treats the subject matter with both compassion and sensitivity. Her prose is light, the dialogue crisp and there's a thread of humor throughout the story, which makes it an entertaining read rather than one that's bogged down by its depressing subject matter. However, what really sells the story is the wonderful relationship between Sabre and her protagonist co-stars, Bob and JP. The sense of camaraderie, trust and friendship between these three characters highlights a well-executed plot. Burrell's first-hand knowledge of the intricacies of the juvenile court system, thanks to her years as an attorney representing abused minors and juvenile delinquents, gives The Advocate's Dilemma that extra stamp of authenticity, making it all the more engaging. A terrific read from start to finish.
Do Not Assume
Elaine Williams Crockett
2016 Silver Medal
302 Pages
Check current price
Fiction - Mystery - Murder
Reviewed by Natasha Jackson for Readers' Favorite

When U.S. Senator Tom Mariner is shot down and no suspects emerge right away, life goes back to normal for the Washington elite, including Judge Alexander who unsuccessfully tried to save him. But when Judge Alexander's wife is arrested for the senator's death, he isn't sure what to do. So he does what any self-respecting man of the law would do; he looks into it himself. Do Not Assume is a good old-fashioned murder mystery with tons of twists and turns that keep you guessing until the end. Rifling through the life of the senator produces plenty of suspects, including his link to a decades-old crime that could be connected to his death. Elaine Williams Crockett has done an excellent job in crafting a political thriller and merging it with a murder mystery.

Do Not Assume has a gripping plot that makes it hard to put the book down and pick it up later. Elaine Williams Crockett has produced such a clever plot that seems all the more realistic in the political playground that is Washington. Without a doubt, this is one of the most unique and fun stories I've read in a long time. Using D.C. as a background was the perfect setting for this story of intrigue, secrets, lies and cover ups. The fact that the main players were a senator, a federal judge, the President, and the Secret Service just made the story more intriguing and harder to figure out. When the story is finally unraveled, it is a heart-stopping tale that will leave you disgusted, fascinated, and awed at the author's ability to tell a story. Do Not Assume is a read you won't soon forget!
Wrongful Death
A Detective Jackson Mystery
L.J. Sellers
2016 Gold Medal
Kindle Edition
Check current price
Fiction - Mystery - Murder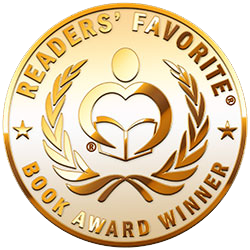 Reviewed by Michelle Stanley for Readers' Favorite

Detective Wade Jackson investigates the death of a colleague in Wrongful Death, part of the Detective Jackson Mystery series by L.J. Sellers. Two mentally challenged brothers, seen with Officer Dan Thompson after he distributed supplies to the homeless camp, are the prime suspects. The case appears "open and shut," and Jackson is pressured to solve the case as relations between the homeless community and the cops become volatile. His partner, Schak, the deceased's cousin, investigates a girl's suicide and learns that the victim and other girls were molested and blackmailed. He and Jackson realise both cases are linked and evidence makes them wonder if the rapist is actually a cop or an imposter. What was Officer Dan Thompson's connection to these crimes? Can they catch the perpetrator before the media hears about him?

Wrongful Death is another book from the Detective Jackson Mystery series and I like the resourceful writing style of L.J. Sellers. She engages her readers with convincing dramas, and her recurring main characters in the series have lifelike emotional problems that occur in today's society. Detective Jackson is a man I admire for his compassion in dealing with delicate issues arising both on the job and in his personal life, which is filled with a lot of family struggles. The author showed a mixture of opinionated views of cops, citizens and their actions when an unjust crime is committed, and I found this thought provoking. L.J. Sellers' well-written, moderately paced story is from a series I hope to continue reading.
TRESPASS
TJ Peacock & Lisa Rayburn Mysteries, Second in Series
Marla Madison
2015 Finalist
422 Pages
Check current price
Fiction - Mystery - Murder
Reviewed by Michelle Stanley for Readers' Favorite

Trespass (TJ Peacock and Lisa Rayburn Mysteries) is written by Marla Madison. Gemma Rosenthal isn't convinced Norman Teschler's death was accidental when his house explodes, so she hires TJ Peacock, a private investigator. TJ suspects foul play, especially after meeting the neighbours. When a member of a wife-swapping group is murdered, and vandals play games by breaking into homes to have sex, she thinks the cases is connected, but detectives Haymaker and Wade share different opinions. Gemma suffers from sleep paralysis that increased when Norman died, and consults Lisa Rayburn, a psychologist who helps her deal with a troubled past. She starts to have out of body experiences and sees strange activities happening at another home, but is reluctant to divulge this information to the detective.

Trespass is the second book in the series (TJ Peacock and Lisa Rayburn Mysteries) by Marla Madison. I did not want to put the book down for any reason, and consider it intense reading material. Just reading the prologue was enough to convince me that the rest was going to be promising. The plot is very good and has so many twists that I loved. TJ Peacock is a bold, hard as nails detective, who tries to juggle motherhood and romance with her risky career. Lisa Rayburn is nice, but characters like Gemma were more interesting to me. I like the character portrayals and their feelings for others were a bit amusing. Trespass isn't lacking action, suspense and intrigue due to Marla Madison's remarkable writing skills.
Last Words
(A Coleridge Taylor Mystery)
Rich Zahradnik
2015 Finalist
250 Pages
Check current price
Fiction - Mystery - Murder
Reviewed by Michelle Stanley for Readers' Favorite

"Dead men tell no tales," but in Last Words (A Coleridge Taylor Mystery) by Rich Zahradnik, that is clearly not the case. While parts of New York City burn and bankruptcy looms, Coleridge Taylor, a police reporter, is demoted to writing obituaries at the Messenger-Telegram. He's not convinced a homeless teen died from exposure after seeing the body, and conducts an unauthorised investigation revealing that the teen was Declan, the spoilt son of Constable McNally, a city official. The clothes he wore belong to the elusive Mark Voichek, a hobo who Coleridge searches for to get some answers. Coleridge risks his shaky job to investigate, and is assisted by a homeless contact and an attractive colleague, Laura. He becomes the target of thugs and wonders if he will appear in the obituaries instead of writing them.

Last Words (A Coleridge Taylor Mystery) is a wonderful novel by Rich Zahradnik. He gives readers great visuals of New York City in the 1970s: how the Vietnam War changed social and economic conditions in the United States, particularly New York, and the typical lifestyle of the homeless. I always assumed that a tramp, bum and hobo were the same, but the author explains their differences. The story is captivating, and it is obvious from his writing that Rich Zahradnik is familiar with the setting he describes so well. Coleridge and Voichek are likeable, classic characters, and I enjoyed learning Voichek's hobo language. Last Words is not only entertaining, but also informative about a past era.
Midnight in Malamulele
Darla Bartos
2015 Finalist
300 Pages
Check current price
Fiction - Mystery - Murder
Reviewed by Nathan M. Beauchamp for Readers' Favorite

Annabelle Chase, a plucky former crime reporter from Denver, becomes embroiled in a murder mystery when one of the nuns at a convent in Malamulele, South Africa, is nearly decapitated by a machete in the middle of the night. At first, the other nuns in the convent draw the attention of the handsome police detective Baloyi, but as the investigation proceeds, connections to "muti" killings come to light — ritualistic murders used to gather body parts to be used as totems and charms by those willing to pay. As Chase develops a relationship with Baloyi, she herself becomes the target of a ruthless killer with unfathomable motives.

Midnight in Malamulele is a thriller-whodunit mashup that succeeds because of its likable, believable characters and interesting setting. Author Darla Bartos lived in South Africa for part of her life, and that experience shows throughout the novel. Descriptions of rural and urban South African life give the book a distinct, enjoyable context that never overshadows the entertaining and well-constructed mystery. The story craft and writing are both excellent. Bartos writes with the clean, functional prose of someone trained in journalism. No cluttered, over-wrought sentences to be found here. This is a book you can speed through without hitting a single road bump along the way. The romance between Detective Baloyi and Annabelle was believable, relatable, and well done. Annabelle and Baloyi are easy to root for. The romance develops naturally and gives the book a welcome alternative plot line to counterbalance gruesome murder! Bartos also manages to avoid exoticism in her portrayal, not just of Baloyi, but all of the South Africans in the novel.

The book does stray a few times in terms of believability. Certain events are so highly coordinated on the part of the killer(s) that they would impress a professional clandestine service like the CIA. Also, the use of various poisonous snakes throughout the novel, while interesting, felt a touch forced. Without giving away spoilers, suffice it to say that the killer(s) in the story often rely on ineffectual methods in circumstances where a simple bullet would have worked better, though admittedly for far less entertainment value. However, these aspects don't detract too much from an otherwise enjoyable read. Midnight in Malamulele delivers a compelling plot, likable characters, and a unique setting. Fans of mystery novels will devour this one, especially if they like books set in unique and vivid locales.
The Ghost of Blackwood Lane
Greg Enslen
2015 Honorable Mention
302 Pages
Check current price
Fiction - Mystery - Murder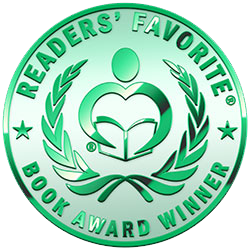 Reviewed by Melinda Hills for Readers' Favorite

Intense dreams leave Gary Foreman with terrible headaches and vague feelings that he should remember something. Gary has spent the past ten years living in California after relocation in the witness protection program, but hearing an old song triggers an increasingly persistent headache. The Ghost of Blackwood Lane by Greg Enslen brings Gary to a confrontation with his past as he tries to understand the dreams and uncover the reason for his suppressed memories. As a witness for the prosecution against the local crime boss, Gary's father needed to make sure his son would stay safe, especially after the murder of his wife. In an unorthodox procedure, Gary was hypnotized to accept a new name and forget his real identity, as well as his girlfriend, Judy. In the meantime, Judy is living an unpleasant life and thinks more and more of Gary, or Chris as she had known him, as the beatings she receives from her husband are becoming more and more violent. A trip back to his hometown brings Gary closer to answers, but will it be at too high a cost?

Greg Enslen has created a masterfully interwoven tale of love, loss, greed and hope in The Ghost of Blackwood Lane. Based on the revenge a crime family seeks and the lengths a father goes to in order to protect his son, the story combines psychological, emotional and paranormal elements to bring the players together and resolve the plot. With lively action, realistic dialogue and a quaint view of life in middle-America, the story carries you along through many fascinating twists and turns to an amazing conclusion. Great story! All the pieces blended very well and created a riveting tale.
Murder on Easter Island
A Daniel "Hawk" Fishinghawk Mystery
Gary D. Conrad
2015 Honorable Mention
209 Pages
Check current price
Fiction - Mystery - Murder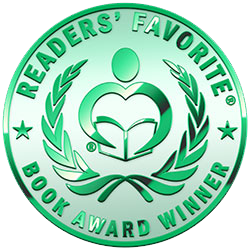 Reviewed by Maria Victoria Beltran for Readers' Favorite

Murder on Easter Island is a mystery thriller written by Gary D. Conrad where Detective Daniel "Hawk" Fishinghawk of New York is assigned to Easter Island to assist Chilean authorities in solving a series of cannibalistic murders. Raised by his Cherokee grandfather, he has developed enhanced sensitivity and excellent skills in crime solving but this is an extraordinary case. As soon as he arrives in the paradise-like island, two more murders are committed and he finds himself grasping for clues. As he struggles to get to the bottom of these killings, he is forced to go back to his past and the colorful but gruesome history of the island with the help of Tiare Rapu, an elderly woman who has lived on the island all her life.

Murder on Easter Island: A Daniel "Hawk" Fishinghawk Mystery is an engrossing story where the past catches up with the present. Gary D. Conrad's main protagonist is a man with a colorful past. When he is sent to Easter Island where a series of cannibalistic murders has been committed by an elusive criminal, he has to contend with the island's past to solve the grisly crimes. Informative, fast paced, with well developed characters, Murder on Easter Island is completely engaging. The novel has enough twists and turns to make the reader hold on to its pages and the ending is something that is quite unexpected. I highly recommend this book not only to fans of detective stories, but to those who simply want an excellent read!
Contact Author -