The Murder of Paolo Mancuso
A Joey Mancuso, Father O'Brian Crime Mystery, Book 5
Owen Parr
2019 Silver Medal
267 Pages
Check current price
Fiction - Mystery - Murder
Reviewed by Jack Magnus for Readers' Favorite

The Murder of Paolo Mancuso: A Joey Mancuso, Father O'Brian Crime Mystery, Book 5 is a hard-boiled sleuth mystery novel written by Owen Parr. While this is the fifth book in Parr's series, the author gives enough background information within the story for it to be enjoyed as a standalone novel. When Tony (The Hammer) Falcone called Joey to his deathbed at Rikers Correctional Center, he gave Joey a name, Wetherley Stevens, and he told him to look in Barcelona. Joey had been waiting twenty years for a clue, any clue that could help him understand why there had been a hit placed on his father. Joey had been sixteen years old then, and thought of himself as part of the family. He had been there in that bar in Little Italy, with his dad and Tony the Hammer, when the man walked in and shot Tony and Joey's dad. Tony survived, but Joey's dad didn't. Joey couldn't understand why the family didn't seek vengeance, nor did the police seem to do much to apprehend the killer, and the case quickly was consigned to the cold case files. Now, Tony's deathbed confession finally gave Joey something to work with, and he was determined to find the answers which had so long evaded him.

The Murder of Paolo Mancuso is a tense and gripping tale about vengeance and a son's need to understand the facts behind his father's murder. This is the first Joey Mancuso, Father O'Brian book that I've read, but it definitely won't be the last. Parr quickly familiarized me with the main characters in his series, and I loved being in sunny Barcelona along with Joey as he investigates the Wetherley Stevens' clue. Parr's Joey Mancuso speaks in the first person, a device that made me feel as if I were privy to his every thought and plan, and it was quite effective in keeping up the suspense. Parr's characters are everything I could hope for in a detective/private eye series. Father Dom works quite well as Joey's older brother and business partner, and Agnes, their office manager and "hacker extraordinaire," is a perfect complement to the two brothers. The plot keeps the reader thinking, puzzling facts out along with Joey and being not quite sure what is going to happen throughout, and it is a positive delight for the armchair sleuth who likes their mysteries anything but cozy. And yes, I had a grand time reading this book. The Murder of Paolo Mancuso: A Joey Mancuso, Father O'Brian Crime Mystery, Book 5 is most highly recommended.
The Advocate's Justice
The Advocate Series
Teresa Burrell
2019 Gold Medal
329 Pages
Check current price
Fiction - Mystery - Murder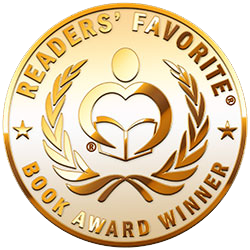 Reviewed by Anne-Marie Reynolds for Readers' Favorite

The Advocate's Justice (The Advocate Series) by Teresa Burrell is a murder mystery. Sabre Brown is an attorney with a job on her hands – to save Conner from a life behind bars. Fifteen-year-old Conner is accused of murdering Bullet, his grandma's abusive boyfriend. The evidence is there; the boy did it. Things aren't quite as straightforward as that, however. JP Torn, investigator and Sabre's boyfriend, is Conner's uncle and JP is about to come face to face with a brother he hasn't seen in years. Sabre and JP settle into the investigation and the list of suspects grows as lies and sordid secrets come to the surface. JP's family has created a complex web that JP and Sabre must untangle to get to the truth.

The Advocate's Justice (The Advocate Series) by Teresa Burrell is a great book. I haven't read any of the Advocate Series until this one but I'll be reading them now! The story has plenty of twists in it, as well as dead ends, red herrings and lots of action. It is a story that starts as it means to go on, right in the thick of the action and it doesn't let up until the last page. The characters are developed well, considering how far through the series this is, and I feel that it could be read as a standalone story. The suspense builds and I thought I had it sussed early on – turned out I was wrong. Every character – from Conner, to his sister Morgan, from Muriel to Roxy, and a whole other cast in between – played their parts to make this a really good story, ideal for anyone who likes murder mysteries and legal stories; it's made me want to get the rest of the series and read them all.
Cut-Throat Syndrome
A Lance Underphal Mystery Thriller
Michael Allan Scott
2018 Bronze Medal
370 Pages
Check current price
Fiction - Mystery - Murder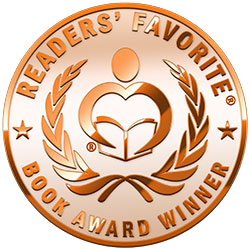 Reviewed by Ken Stark for Readers' Favorite

Cut-Throat Syndrome by Michael Allan Scott starts off with a bang. A commercial airliner is destroyed, and a hacker group called Vendetta claims responsibility for the massive death toll. Closer to home, a boy involved with Vendetta turns up dead, and it's up to a cop, an ex-SEAL turned PI, and a psychic named Lance Underphal to piece it all together. But in a world of hackers and criminals and alphabet-agencies willing to do anything to hide their deep, dark secrets, it's clear that they'll have to break a few rules to get anywhere close to the truth.

Cut-Throat Syndrome is the fourth book in the Lance Underphal series, and I wish I could give a more detailed synopsis, but there are so many delightful and gruesome twists and turns to the story that it would be a disservice to even try. From the inner workings of the intelligence community to the Dark Web to Lance's journeys through the nonphysical realm, this is a cleverly-woven tale of espionage, intrigue and shadowy entities playing one hand against the other, with just a touch of the paranormal to give it a kick in the pants. Clearly, a lot of research went into this story, and it shows. But as always, it comes down to characters.

Not having read any of the other three books, I thought I might be lost, but such is Michael Allan Scott's talent that I immediately knew every one of these characters, and I cared about them all. They are done to perfection. Real people with real personalities and real demons. And now that I know them, you can bet that I'll be traipsing back through time soon enough to get to know them better and see what other mischief they've been up to.
Cold Case No. 99-5219
A Samantha Church Mystery Series Book 4
Betta Ferrendelli
2018 Gold Medal
278 Pages
Check current price
Fiction - Mystery - Murder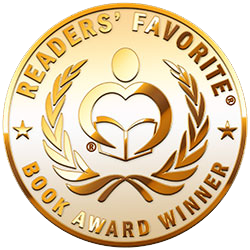 Reviewed by Ankita Shukla for Readers' Favorite

Cold Case No. 99-5219 is the fourth book in the Samantha Church Mystery Series by Betta Ferrendelli. When she visited her sister's grave, Sam found another grave with a very peculiar headstone. The inscription on the headstone did not say anything about the real name of the child who was buried there; instead, it called her "Baby Hope" and had an appeal to the general public to call the given number if they knew anything about the infant. Sam was deeply touched by Baby Hope and decided to dig more to discover something that might help solve this cold case. She talked to her friend and the owner of Perspective, (the place where she worked as a reporter) Wilson, and convinced him that there might be a story here. Although he wasn't happy with the idea, she got the go-ahead from Wilson and started digging around. Amidst this very important murder investigation, she was also dealing with her personal troubles. Earlier Sam had had a problem with alcohol and was unfit to raise her daughter, April. Given this scenario, April had been living with her grandmother, Esther. The relationship between Sam and Esther was very bitter since Esther held Sam responsible for the suicide of her son. To get April back, Sam started going to the AA meetings and soon she would have to stand in front of a judge to get full custody of her daughter.

I thoroughly enjoyed Baby Hope's murder investigation. The author has included so many emotional tidbits in the plot that only a stony-hearted reader could remain detached. When I started reading about the cops finding a baby's corpse in a dumpster and then never being able to solve the case, I wasn't instantly glued, but then the author worked her magic wand and I was hooked to everything related to the case. The subplot involving Sam missing her daughter was quite emotional, too. Her intense feeling in hearing April's voice and her helplessness in getting hold of April on special occasions - due to Esther's resentment towards her - added an extra emotional factor to the already emotional murder mystery. The romance was sprinkled into the plot -- only sprinkled-- but it neither took center stage nor got any vocal acknowledgment from the characters. Every character is very much relatable and the events are quite practical. Nothing miraculous happened which might take away from the plausibility of the plot. Everything from the characters to the intrigue of the murder mystery is well executed. To rate Cold Case No. 99-5219 by Betta Ferrendelli anything less than 5 stars would be an injustice. Readers who like an emotional, turmoil-packed murder mystery will be highly pleased with this heartfelt work.
Pancake Money
Finn Bell
2018 Silver Medal
210 Pages
Check current price
Fiction - Mystery - Murder
Reviewed by Grant Leishman for Readers' Favorite

In Pancake Money by Finn Bell, Bobby Ress is a young detective who works homicide in the small city of Dunedin at the bottom of the South Island of New Zealand. He has a firm conviction of who he is and what his role is in this crazy world of good guys vs bad guys. With his more experienced partner Pollo beside him to guide him, Bobby firmly believes that what he does makes a difference. When elderly priests, who appear on the surface to be almost saintly, start turning up dead, alarm bells start ringing in Dunedin. These priests have not only been murdered, but were also tortured and died in abject misery, their bodies arranged in some sort of ritualistic representation of Catholic history. It seems that somehow the local gang, The Manga Tahu, must be involved, but why and why kill these priests so horrifically? Bobby and Pollo must solve these dreadful crimes before more people wind up dead.

When I started reading and discovered this story took place in my old hometown of Dunedin, it definitely did bring it more alive for me. The places and references made total sense to me. Pancake Money is an out and out thriller/cop mystery and does extremely well on that level alone. The tension is tight, the main characters are well-defined and the story rollicks along from one killing, one mystery, to another. It's a hard book to put down. What I appreciated even more from Finn Bell was his attempt to examine some of the more interesting aspects of human behavior through the narrative. The author doesn't shy away from asking and attempting to answer the big questions of good vs evil, and what makes a moral man turn to violence and even progress to insanity. I was super impressed with this book and it has opened my eyes up to another new author worth following. I particularly liked the section at the end of the book, where the author shares his own philosophy on some of these issues. It definitely made me smile. A great job by this author.
White Jaguar
An Inspector Marco Nayal Novel
Preben Ormen
2018 Bronze Medal
394 Pages
Check current price
Fiction - Mystery - Murder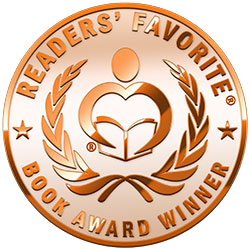 Reviewed by Kimberlee J Benart for Readers' Favorite

White Jaguar: An Inspector Marco Nayal Novel is a murder mystery by Preben Ormen that takes place in Mexico. It introduces Inspector Marco Kante Nayal Espinosa of the Federal Police, who is assigned to investigate the murder of a man found floating in the mangroves of northern Yucatan. Marco finds himself in a widening plot that produces more murder, reaches far beyond Mexico, and includes attempts on his own life as well. Assisted in the investigation by Detective Jesus Vicente Hernandez Campo, called Chuy, and aided by the inspiration of his Mayan spirit guide, the white jaguar, Marco follows the clues and forensic evidence from one witness, dangerous character, and scene to another until the plot reaches a crescendo with its unexpected conclusion.

If you like murder mysteries featuring investigative twists and turns, and plenty of forensic work along the way, White Jaguar is for you. Ormen builds the drama slowly at first, adding layer upon layer of characters, suspects, and motives. I enjoyed the Yucatan setting, the Mexican cultural references, and the touch of Mayan spirituality. Marco's character is developed through his inner thoughts, his interviews of suspects and witnesses, and his interactions with Chuy and other members of his investigative team. The action moves at a good pace with well-described scenes. I've never been to Yucatan, but I could imagine being there. The plot twists held my interest, as what started out as an apparent theft and murder for agricultural technology became something far more threatening, sinister, and dangerous. An engaging read.

Warped Ambition
A Jo Riskin Mystery
Debbie S. TenBrink
2018 Honorable Mention
250 Pages
Check current price
Fiction - Mystery - Murder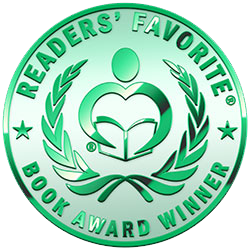 Reviewed by Sierra Edelen for Readers' Favorite

Jo Riskin is a woman trying to get past the worst disaster of her life after her husband was murdered. When a young girl's body turns up in the bad part of town, Jo and her partner, Lynae, are on the case to solve the crime, while also tracking down leads as to who killed her husband, Mike. With twists and turns all over, and leads going nowhere and everywhere, Warped Ambition by Debbie TenBrink is a wonderful novel that will keep you on the edge of your seat during every page. The real question is, will Jo be able to find the young girl's murderer as well as her husband's before it's too late and she is drawn into the madness and despair of losing everything? Or will she prevail and solve the case, bringing justice to the girl's family?

Warped Ambition is a very riveting read. It was a struggle to put down and made reading very enjoyable with the author's mastery of not revealing too much at any given point and giving just enough away to keep the reader guessing and coming up with their own theories until all is revealed. Having only recently gotten into murder mysteries, I found this to be a very refreshing story that kept my attention throughout with its well chosen words and plot twists as well as the style of writing. Anyone who is looking for a fresh new experience out of their comfort zone, as well as those who already love the genre, would enjoy this crime novel.
11:05 Murders
The Inspector Sheehan Mysteries Book 2
Brian O'Hare
2018 Finalist
378 Pages
Check current price
Fiction - Mystery - Murder
Reviewed by Sherri Fulmer Moorer for Readers' Favorite

The 11:05 Murders (Volume 2 of the Inspector Sheehan Mysteries) by Brian O'Hare is a thrilling, well paced mystery that takes you into another world. WDS Denise Stewart is trying to do her best with a promotion after a devastating experience at her last job posting that resulted in the arrest of one of her team, and harassment by others that were supposed to help and support her. She believes she's on the right track with her new colleagues, who are more cordial, understanding, and kind than her former posting. But she fears her past may be coming back to haunt her when she lands a part in her first case: the grisly murder of a prominent loan officer. As she helps her team investigate this case, a mysterious stalker attacks another member of her team, and another murder occurs at exactly the same time: 11:05 p.m. on a Tuesday night. Seemingly random connections weave around one another as another tragedy is revealed from twelve years ago, making Stewart, Inspector Sheehan, and the rest of the team wonder if these discoveries are really unrelated, or if they merge together in an unlikely way.

The 11:05 Murders (Volume 2 of the Inspector Sheehan Mysteries) is a murder mystery done perfectly. The characters are easy to relate to and likable, the plot has enough elements to keep you guessing, the pacing is perfect, and Brian O'Hare keeps a tight lid on "whodunit" until the very end - and even then, the motives for these crimes are shrouded in mystery until it all comes together on the final pages. There are enough "plausible suspects" to keep you guessing, and this novel has no slow spots where you wander off into anything meaningless (in fact, I urge you to pay close attention to everything). This is a great mystery book; just what I was looking for, and I highly recommend it to readers that love a great mystery.
Open Season
Alisa Schindler
2018 Finalist
269 Pages
Check current price
Fiction - Mystery - Murder
Reviewed by Sefina Hawke for Readers' Favorite

Open Season by Alisa Schindler is an intriguing mystery novel that would appeal most to a mixed audience of young adults and adults who enjoy murder mysteries and baseball. Wayne Savage was the Little League baseball coach well known for his big ego and personality; he was equally respected and loathed by all those who knew him. Yet his reign as head Little League coach ends with his corpse on the home plate. Was Wayne Savage's personality enough to finally drive someone off the deep end or was he just in the wrong place at the wrong time?

Open Season by Alisa Schindler is a very well written murder mystery with a mix of intrigue, suspense, drama, and baseball. The author's decision to use emails as a method of communication between the different characters was a nice addition as it allowed for communication between the characters without wasting pages on setting up full scenes. I found the story itself enjoyable, though I do wish there had been more focus on the murder itself instead of all the focus on the reactions of those who had a connection to the team. My favorite part in the book would have to be chapter 26 where the author shares a flashback of what actually happened to Wayne Savage. Overall, this book had more of a baseball drama feel to it than murder mystery, but I found myself intrigued by the way the different characters dealt with the death of coach Wayne Savage. I really did enjoy reading this book.

The Fireproof Girl
Loretta Lost
2017 Honorable Mention
359 Pages
Check current price
Fiction - Mystery - Murder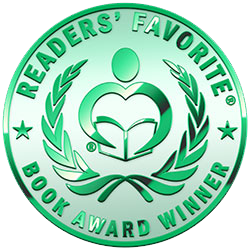 Reviewed by Kayti Nika Raet for Readers' Favorite

In The Fireproof Girl, the first in a new series by Loretta Lost, Sophie Shields is a woman with a past. Growing up in foster care, she has had to change her identity several times due to unfortunate circumstances. The one constant in her life? Cole Hunter, who grew from foster brother, to protector, and perhaps something more. But all that changes when she finds out that he's been murdered. Determined to find answers and his killer, Sophie uses her computer hacking expertise to get to the bottom of the mystery, dragging up aspects of her past in the process.

A fast paced novel told from two points of view, The Fireproof Girl by Loretta Lost asks the question of how far we are willing to go for the people we care about. I really enjoyed reading The Fireproof Girl. There's a tension that Lost expertly maintains throughout, even as she hops between the past and the present day. Sophie is a strong but broken character, occasionally coming off as unemotional, but also very resilient. It's her connection to Cole that really warms up her character. He's not the typical bad boy of the genre. Smart and warm, he is nonetheless willing to do what it takes to protect those he loves. I enjoyed their dynamic and was rooting for Sophie to solve the mystery. The end felt a little abrupt and I wished it had gone on for a chapter or two, mostly because it raised some questions that definitely needed to be answered. Luckily, The Fireproof Girl is the first of a new series and there will be more adventures in book 2.
 
Contact Author -