My Nazi Nemesis
Rich DiSilvio
2016 Gold Medal
236 Pages
Check current price
Fiction - Mystery - Historical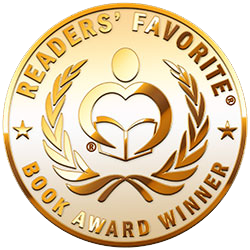 Reviewed by Jack Magnus for Readers' Favorite

My Nazi Nemesis: A Dark Thriller is an historical suspense novel written by Rich DiSilvio. Jack Goodwin was an OSS officer during the Second World War and had become a CIA operative after the war. He's a widower who lives with his fifteen-year-old daughter, Eleanor, in St. Louis, Missouri. His wife, Veronika, died tragically at the end of the war, and, now that Ellie is fifteen, he's decided to let her know the real story of his and Veronika's lives. In 1942, Jack was on a mission that would insert him and four other agents into Poland; however, the plane carrying them was attacked by German planes, leaving only him and one other survivor. As the damaged aircraft began to plummet to earth, Jack parachuted out of the plane and landed in a quiet wooded area. Soon after, he heard a strange humming noise that he discovered was coming from an antiquated Russian biplane. It crashed, and Jack could see the pilot fighting to free himself from his harness as the plane began to burn. Jack rushed to help him, and the two men barely made it to safety before the plane exploded. When the pilot removed his leather cap, Jack could see he was really a beautiful woman -- the woman he would eventually make his wife.

Rich DiSilvio's historical thriller, My Nazi Nemesis: A Dark Thriller, is fast-paced and exciting. Jack Goodwin is a superlative spinner of yarns who kept me as fascinated by his stories as he does his daughter, Ellie. I've long been interested in WWII history and fiction and was impressed with the author's obvious depth of knowledge of the subject and his use of that very dark time in world history to engage and inform readers. The passages in the story that deal with Veronika's time in Auschwitz are harrowing reminders of the atrocities committed during that war, and they are masterfully related. DiSilvio's plot is cunning and ingenious, and his characters, especially the very resourceful Jack Goodwin, won't be easily forgotten. My Nazi Nemesis: A Dark Thriller is most highly recommended.
The Maynwarings
Digger Cartwright
2015 Finalist
428 Pages
Check current price
Fiction - Mystery - Historical
Reviewed by Trudi LoPreto for Readers' Favorite

The Maynwarings by Digger Cartwright is everything a western novel should be and so much more. The Maynwarings are an influential family living in Carson City, Nevada, shortly after the Civil War during the time of reconstruction. Barron is the head of the family as well as the State Senator, dividing his time between Washington, D.C. and his Greenbrier spread, the largest cattle ranch in the area. Carson City is a typical western town until they suddenly begin having all sorts of trouble. There is a hanging, cattle rustling, unexplained killings, sick cattle and mass confusion. There is also a newcomer in town, Gideon Van Thorn. The Maynwarings are slowly able to connect the dots and blame all of the trouble on Thorn and his unruly group of men.

The Maynwarings is 428 pages long and the action is continuous on all of the pages, in each paragraph and in every sentence. Digger Cartwright has written a western story that not only tells the story of the old wild west cowboys and ranchers of early Nevada days, but there is also politics, family, drama, suspense and mystery to keep you reading well into the middle of the night. I found myself looking at the Maynwaring family as old friends. I hurt for their pains, cheered for their joys, and booed the bad guys. The Maynwarings would be such a great movie; I even have a cast of Hollywood stars picked out for them. This is a must-read book; I know you will not be able to put it down until you reach the unexpected ending.
The Secret Price of History
Searching for the Treasure behind Alexander's Medallion
Gayle Ridinger,Paolo Pochettino
2015 Finalist
586 Pages
Check current price
Fiction - Mystery - Historical
Reviewed by Steve Lindahl for Readers' Favorite

The Secret Price of History: Searching for the Treasure behind Alexander's Medallion by Gayle Ridinger and Paolo Pochettino has a complex plot that should grab any reader with an interest in history. It jumps back and forth between 19th century and 21st century adventures by following a medallion along with the people who possessed it and the people who searched for it during those two centuries. The story, in both centuries, is about the search for Alexander the Great's third treasure and the role the medallion plays in that search. It's also a detective story because the people searching for that treasure commit horrible crimes and need to be caught. These two mysteries are well written adventures that capture readers and keep them involved in the plot of a fairly long book.

Angie Cebrelli is a TV weather girl who spices up her spots by dressing as historical characters. When she decides to broadcast from a Civil War reenactment at Gettysburg, she chooses the outfit of her ancestor, an Italian immigrant who fought in that battle with the Garibaldi Guards, a group of soldiers with war experience from the Battle for the Roman Republic in Italy. She wears the red shirt that was the symbol for those soldiers, along with a medallion that has been in her family for generations. A bullet hits Angie's arm from someone using live ammunition. Fortunately, a Good Samaritan comes to her aid, but while the man is applying a tourniquet, another man tries to steal her medallion. Here's where Angie's portion of the story takes off as Angie begins her quest to learn why.

The Secret Price of History covers the 19th century Battle for the Roman Republic in great detail and touches on the American Civil War. (There is a wonderful description of the Battle of Gettysburg late in the book.) It also covers the ancient religion of Mithraism and touches on other philosophies such as Transcendentalism. Ridinger and Pochettino's research seems thorough. The Roman Republic (19th century) and the battle to secure it are subjects I have never studied, so that made the story even more interesting to me. I would recommend this novel to anyone who likes historical fiction.
Dig Two Graves
Revenge or Honor
Nick Vellis
2015 Honorable Mention
378 Pages
Check current price
Fiction - Mystery - Historical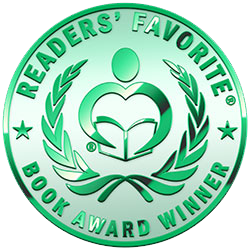 Reviewed by Raanan Geberer for Readers' Favorite

As Dig Two Graves: Revenge or Honor by Nick Vellis begins, we focus on AJ "Ajax" Pantheras, a high-powered lawyer of somewhat questionable ethics who is preoccupied with money and status. Suddenly, his father, in whose law firm he works, is murdered. An elderly Greek-American, Ceres Savas, gets in touch with AJ. He tells him he knew AJ's grandfather, an American officer who helped Greek rebels fight against the Nazis during World War II, and that AJ's father's murder might have had something to do with his grandfather – and a treasure that his grandfather helped steal from the Nazis. At first, AJ merely tolerates Ceres, hoping he'll lead him to the lost treasure. But as the two travel to Greece and then Italy to look for clues, AJ becomes genuinely interested. Still, they have to act fast and keep to themselves – everywhere they turn, assassins masterminded by a shadowy billionaire are trying to kill them.

Dig Two Graves: Revenge or Honor, an interesting historical mystery, brings to light an episode of World War II that isn't generally known to the American public – the fact that American units made up of Greek-Americans were parachuted into Greece to help the rebels. Indeed, after the war they were forbidden to tell others about their service until the episode was declassified in the 1980s. The book goes back and forth between present-day happenings and the adventures of Lt. John Pantheras during the war, and the technique works because the two stories are so connected. Vellis is a very good writer with a knack for action and character development, and even if you're not of Hellenic origin, Dig Two Graves definitely won't be "Greek to you."
Death of a Diva
From Berlin to Broadway
Brigitte Goldstein
2015 Gold Medal
284 Pages
Check current price
Fiction - Mystery - Historical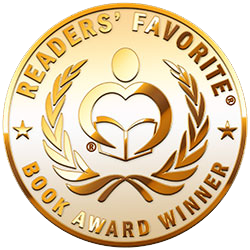 Reviewed by Lit Amri for Readers' Favorite

Set in 1941 New York, Death of a Diva: From Berlin to Broadway by Brigitte Goldstein is a noir mystery novel about the death of Stella Berger. A famous screen and stage star, the veteran actress was brutally murdered at a Broadway theater. A swift police investigation frames an emigrant street musician as the killer, who is tried and put on death row. However, a young Jewish refugee from Germany and part-time employee at the theater, Misia Safran, believes that there's more to the case.

I instantly noticed Goldstein's eloquent writing. Her experience in historical writing shows and her deftness boosts the readability as well as the excitement of Death of a Diva. The story takes readers to pre and post World War I in Germany, Austria, Britain and New York. It's not just an excellent and thrilling whodunit novel, but historically educational as well. Unraveling the truth through the perspective of Misia, the young Jewish refugee who involuntarily got herself involved in the investigation, we also unravel Stella Berger's past. It not only provides the vital clue to the murder, but also a secret that may break the actress's public image.

My noir readings usually consist of a story lead by a male protagonist. With young Misia leading the pace of the unpredictable and multi-layered plot, this, for me, is what ultimately makes the book worth reading. Simply put, fans of the historical and mystery genres should not overlook Death of a Diva. I absolutely look forward to Goldstein's next work.
Endangered Eagle
A Karl von Ernst Mystery
Richard Carl Roth
2014 Finalist
326 Pages
Check current price
Fiction - Mystery - Historical
Reviewed by Marta Tandori for Readers' Favorite

Endangered Eagle: A Karl von Ernst Mystery is a compelling work of historical fiction by writer Richard Carl Roth, set during a well-documented period in history. Berlin, 1936. Hitler and the Nazis have already instituted a reign of terror throughout Germany, but with Berlin about to host the Olympics, the Nazis are anxious to show the world a "New Germany." Adding to the heightened excitement of the impending Olympics, it has been arranged that Charles Lindbergh – the first man to fly from New York to Paris – will visit Berlin during the Olympics as a special guest. Weeks prior to his visit, General Hermann Goering, Commander-in-Chief of the Luftwaffe, is advised of an assassination plot against the American hero. He gives Karl von Ernst, a former Chief Inspector in the Berlin police, the formidable task of identifying the mastermind behind the assassination plot and preventing at all costs what might otherwise be a public relations disaster for Hitler's Germany.

Many books, both fiction and non-fiction, have been written dealing with, or set in, Nazi Germany and much of it has focused on the Holocaust – those who perished in it or managed to survive it. What is refreshing to see in Endangered Eagle is that although the setting for the book is during a time when the Nazis were already in power, the story focuses on the Berlin Olympics and the assassination plot of Charles Lindbergh. Both are story-worthy in their own right, but combining the two and setting them against a backdrop of Nazi Germany in 1936 and you've got the makings of one great story. Roth's work is meticulously researched and lovingly scribed. The author does a bang-up job conveying time and place and his prose, although somewhat stilted, works perfectly in conveying German decorum and heightened paranoia throughout Berlin, thanks to the fear the Nazis have evoked in everyone. In this respect, Endangered Eagle sets the stage beautifully. The events as they unfold are compelling, heightening the intrigue before Roth throws his readers an unexpected curve ball near the end – making for a bang-up finish. For lovers of historical fiction dealing with the Nazi era or simply those who love intrigue, Endangered Eagle delivers on all fronts and is worth the read.

Treasure of Saint-Lazare
John Pearce
2014 Bronze Medal
296 Pages
Check current price
Fiction - Mystery - Historical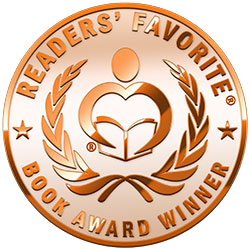 Reviewed by Sharon Fawley for Readers' Favorite

"Treasure of Saint-Lazare", by John Pearce, is a mystery about events far distant in time and space that profoundly affect the peaceful life of a wealthy American businessman living in Paris. Despite outward appearances, Eddie Grant lives with his own personal tragedies. He lost his wife and son to an unsolved murder and his father was killed in a car accident. His life is disrupted when an elderly man is killed in a hit-and-run accident in Sarasota, Florida. Among the man's belongings, his daughter finds a letter addressed to Eddie's father. Jen Wetzmuller has her reasons for delivering her father's mysterious letter to Eddie in person. She and Eddie had a brief romantic relationship 20 years earlier, but Jen also has her own secrets. The letter sends Eddie and his friends off on a search for a lost art treasure stolen by the Nazis near the end of World War II. Along the way, Eddie solves the murders of his wife and son and, as it turns out, the murder of his father.

John Pearce has based his novel on an intriguing historical fact. The painting, Portrait of a Young Man, by Raphael was indeed lost near the end of World War II and has been the object of much speculation since. Pearce also weaves richly textured descriptions of life in Paris through an intricate plot with believable, well-drawn characters. Overall, this is a satisfying mystery, a surprising love story, and an up close look into the dark days of Europe as WWII drew to a close.
Separate Truth
Michael J McManus
2013 Silver Medal
213 Pages
Check current price
Fiction - Mystery - Historical
Reviewed by Brenda Casto for Readers' Favorite

Willie Baker isn't a stranger to the streets because he has been living the life of a street person for years. The first time he met Ann, a bag lady, was in the sixties. Then, she shared a story about her former life, a story that took place in 1943 at Heron Lake in Michigan, a place that she ran away from and never looked back. Willie never forgot her story, and when he meets up with her again twenty years later on the streets of New York, he asks for the story again. This time, though, parts of it are different, and she leaves out her final day at Heron Lake, the day that changed her life forever. Determined to know what happened to Ann, Willie decides to travel to Michigan, in the hope of meeting some of the people she mentions.

"Separate Truth" by Mike McManus paints a picture so vivid that I felt as though I was right there with the characters. I could see the people and the places through the author's storytelling. The voices of the characters seemed so realistic that I felt as if I was reading about real people. I could easily imagine Ann as a nineteen year old girl in the fall of 1943, excited to spend a few weeks at Lake Huron with her grandmother, only to have her grandmother get upset when she learns that Ann is planning on marrying a boy from the wrong side of the tracks. To teach Ann a lesson she abandons her, and when something horrendous happens it is the caretaker, Oscar Murdock, who takes Ann in. As Ann's story unfolds, the mystery of why she wound up as a bag lady kept me reading; after all I kept hoping that her grandmother would do the right thing. Ann was such a strong character, but we see how even a strong character can be pushed to the breaking point, and what happened to her that final day pushed her over the edge. "Separate Truth" is such an emotionally charged story that I found myself shedding a few tears for not only Ann but those that loved her as well. Mike McManus does a fantastic job of pulling the reader back to 1943, back to a simpler time, with beautifully descriptive words that bring not only the setting to life, but the characters as well. With plenty of twists and turns that I could never have imagined, but made perfect sense! A story that pulled me in and wouldn't let go, emotionally riveting, a story that had me believing in fate and second chances!
Field of Dead Horses
Nick Allen Brown
2013 Bronze Medal
336 Pages
Check current price
Fiction - Mystery - Historical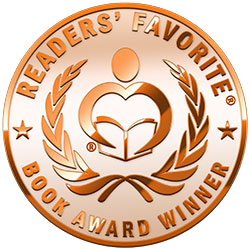 Reviewed by Samantha Rivera for Readers' Favorite

Elliot is living a life plagued by loneliness even if he doesn't know it yet. He has his work, his training assistant, the Bennett family that work for him and a cantankerous father who mostly sits on the porch with his doting dog Banner. But everything changes when suddenly Ellie and Joe are thrust into their lives. Falling in love is difficult and risky in the best of times but when you fall in love with someone who you know can never be yours things get even more complicated. That is what happens to Elliot and Ellie as the weeks pass from the day he meets her and is tormented by the feelings he has and when people seem determined to keep them apart.

Set in the 1930's, this story adheres very well to the time period. The way that the story reads as well as the information presented really does sound like it is happening in the right era. So many authors have trouble sticking to a time period that isn't the present one but this one worked very well. I really sympathized with Ellie and I could understand how she was suffering as well as the way she sacrificed herself for her son. It was also very easy to get caught up in the excitement of the life of a trainer. I felt there was just enough information given about horse training to make it seem authentic without making it seem like a dry textbook. Ellie and Elliot's story is a love story that doesn't end.
The Angry Woman Suite
Lee Fullbright
2013 Gold Medal
382 Pages
Check current price
Fiction - Mystery - Historical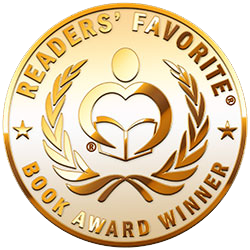 Reviewed by Joana James for Readers' Favorite

"The Angry Woman Suite" is quite a ride. Set in the early 1900s, it is a story of family conflict, mystery, drama and love. Young Francis Grayson grows up with a slew of women referred to merely as "the women," consisting of two aunts and a grandmother. Unfortunately, Francis is subjected to abuse at their hands. Young Francis does not know much about his history and even the true identity of his father is kept from him. Elyse, Francis' stepdaughter, tells the story from her point of view in a rather compelling manner. A third narrator is history buff and schoolmaster, Aiden Madsen, who also plays the roles of music teacher and friend to young Francis. Francis is talented, something that runs in the family, but he lets his desire for fame get the best of him.

Filled with deceit, outright lies, anger and resentment, this book is very cleverly written, with different points of view bringing unique perspectives to the story. The characters are fully developed and easy to understand, and as the story comes together one finds oneself empathizing, loving and sometimes even hating them. The novel is quite a trip through time as the characters tell history as they see it. It seems that each character is on a quest for truth. It is hard to decipher whose version is correct, but this adds to the flavour of the whole novel. This is quite an outstanding novel and I recommend it with no reservations.
Contact Author -