Treasure of Saint-Lazare
John Pearce
2014 Bronze Medal
460 Pages
Check current price
Fiction - Mystery - Historical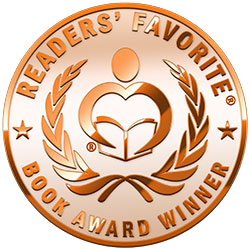 BEST HISTORICAL MYSTERY OF THE YEAR (Readers Favorite)
A hidden treasure. A murderous plot. A love that won't let go.
His long-ago lover brings a cryptic letter to Paris, pulling Eddie Grant into a gripping wartime web of love and death. The letter provides one slim chance to find the terrorists who murdered his family seven years before. And to find a priceless treasure.
The letter sparks a danger-filled quest across Paris, the Loire Valley, and the gleaming beaches of the Florida Gulf Coast for the most valuable Nazi loot still missing, a famous Raphael self-portrait from the early 16th century. The painting and the crates of bullion that accompanied it were intended to finance the Fourth Reich, or so the rumors said. 
Jen Wetzmuller, daughter of his late father's World War II colleague in American Army intelligence, found the letter after her father was run down by a car in the streets of Sarasota. For Eddie, it brings the long-cold case of his family's murder back to life. 
Its clues propel him from his Paris home to Florida, where he barely escapes with his life. Then it's back home, to burrow into the darkest reaches of the German occupation. 
Along the way, he and Jen restart the brief, fiercely passionate affair that he abandoned, to his regret, 20 years before. 
Most of all, Treasure of Saint-Lazare is a novel of Paris. The painting mentioned, Portrait of a Young Man, remains missing, although the Polish government said recently that it still exists and is in a safe place. 
"Bravo!" (Ronald Rosbottom, author of When Paris Went Dark) "An exceptionally well written book with a fast-paced story line and many plot surprises." 
Separate Truth
Michael J McManus
2013 Silver Medal
213 Pages
Check current price
Fiction - Mystery - Historical
This is an inspiring tale about love bringing people together and fate casting them astray. Willie Baker, a modern-day bum becomes so infatuated by the life experiences of an aging bag lady, her story changes his life forever. It is the 1990s in New York, but Ann's life story carries us to rural Michigan, to a simpler time. The sweetness and then the brutality of the story sends Willie on a quest to learn the truth.
Field of Dead Horses
Nick Allen Brown
2013 Bronze Medal
336 Pages
Check current price
Fiction - Mystery - Historical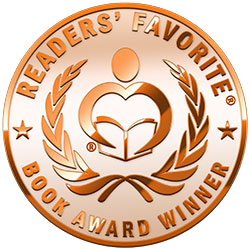 Small Town...Big Secret... Georgetown, Kentucky, 1939...soon after dawn on a February morning, Elliott Chapel discovers an unconscious, bloodied, young woman lying face up in the cold waters of Penny Creek. Days later, awakening from her hypothermic coma, Ellie Evans finds herself on the Chapel Farm. Once she explains her plight as the abused wife of a powerful man, Elliott offers her and her son a place to stay and vows to keep them from harm. For both Ellie and Elliott, life under the same roof is a challenge-with the cantankerous Paul Chapel, Elliott's father who spends his retirement days drinking whiskey with his aging coonhound by his side. Elliott has taken over the daily operations of the horse farm with his assistant, Booley. Unusual for the time-when blacks were subservient to whites-Booley manages a small staff and helps Elliott attempt the impossible with the newly-acquired horse of a high-profile client. Ellie pitches in and helps out when she can and helps change the mood of the busy farm with her sweet charm and culinary skills, even getting on the good side of the bad-tempered Paul Chapel. Just when daily life settles into an enjoyable rhythm, a violent struggle erupts when the malicious Mayor Evans descends on the farm with the county sheriff and two deputies. Armed with shotguns, they remove Ellie and her son from the farm, against her will. Narrated by Elliott five decades later, he recalls the incident on the Chapel Farm and subsequent events which ultimately reveal the long-kept secret...hidden in a small town since 1939.
The Angry Woman Suite
Lee Fullbright
2013 Gold Medal
382 Pages
Check current price
Fiction - Mystery - Historical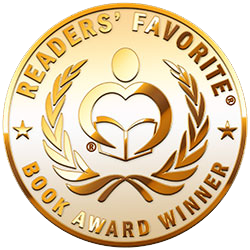 More From Kirkus Reviews:

"Raised in a crumbling New England mansion by four women with personalities as split as a cracked mirror, young Francis Grayson has an obsessive need to fix them all. There's his mother, distant and beautiful Magdalene; his disfigured, suffocating Aunt Stella; his odious grandmother; and the bane of his existence, his abusive and delusional Aunt Lothian. For years, Francis plays a tricky game of duck and cover with the women, turning to music to stay sane. He finds a friend and mentor in Aidan Madsen, schoolmaster, local Revolutionary War historian, musician and keeper of the Grayson women's darkest secrets. In a skillful move by Fullbright, those secrets are revealed through the viewpoints of three different people-Aidan, Francis and Francis' stepdaughter, Elyse-adding layers of eloquent complexity to a story as powerful as it is troubling. While Francis realizes his dream of forming his own big band in the 1940s, his success is tempered by the inner monster of his childhood, one that roars to life when he marries Elyse's mother. Elyse becomes her stepfather's favorite target, and her bitterness becomes entwined with a desire to know the real Francis Grayson. For Aidan's part, his involvement with the Grayson family only deepens, and secrets carried for a lifetime begin to coalesce as he seeks to enlighten Francis-and subsequently Elyse-of why the events of so many years ago matter now. The ugliness of deceit, betrayal and resentment permeates the narrative, yet there are shining moments of hope, especially in the relationship between Elyse and her grandfather. Ultimately, as more of the past filters into the present, the question becomes: What is the truth, and whose version of the truth is correct? Fullbright never untangles this conundrum, and it only adds to the richness of this exemplary novel." Kirkus Reviews
Endangered Eagle
A Karl von Ernst Mystery
Richard Carl Roth
2013 Finalist
326 Pages
Check current price
Fiction - Mystery - Historical
The Summer of 1936 was to be very important for Hitler's Third Reich. There would be hundreds of thousands of visitors, from all over the world, coming to Berlin for the Olympics. The Nazis were determined to show the "New Germany" in the best possible light. America's Colonel Charles Lindbergh, the "Lone Eagle", who, in 1927, became the first man to fly solo from New York to Paris, was arriving on July 22nd for a 10 day visit. A few weeks prior to his arrival, a plot was discovered. A major crime ring was being paid a great deal of money to assassinate him during his visit. This was Charles Lindbergh's first trip to Germany. What reason could anyone in Berlin have for wanting him dead? That was the question that General Hermann Wilhelm Goering, the Commander-in-Chief of the Luftwaffe, Germany's Air Force, and the one who had extended the invitation to Colonel Lindbergh, wanted answered. He turned to Karl von Ernst, a Private Investigator and former Chief Inspector in the Berlin Police, to find the answer and stop the attempt on Lindbergh's life. Karl had to unravel the plot which included an exiled Nazi group working out of Prague, Serenity, Berlin's largest crime ring and a mystery man, the one who initiated the plan to kill Lindbergh. He had to do this while contending with Reinhard Heydrich, of the SS, the Nazi Party's infamous police force, and one of General Goering's chief rivals for power within the Nazi hierarchy. Karl had to fight a two front battle, plotters on one side, the SS on the other.
Contact Author -