Sugarland
A Jazz Age Mystery
Martha Conway
2016 Silver Medal
316 Pages
Check current price
Fiction - Mystery - Historical
Reviewed By Vernita Naylor for Readers' Favorite

Eve Louise Riser comes from a family of musicians; she is a gifted pianist who plays with Jimmy Blakeley and His Stoptime Syncopaters. She wrote and published a few songs under the pen name E.R. King. On the other side of her life, it seems like Eve was always around trouble. Sugarland: A Jazz Age Mystery by Martha Conway, set in the 1920s in Illinois, is about speakeasies, hooch, jazz and murder. Eve was making out with tenor sax player, Gavin Johnson, in the Entertainers boxcar in Hoxie, Illinois when they encountered trouble. Trouble that led to Eve witnessing Gavin killing a man and telling her to flee to Chicago to deliver a letter and some money to Rudy Hardy.

When Eve arrives in Chicago, she looks up her sister, Eulalie 'Chickie' Riser, who is also a singer and pregnant. Eve begins to learn a lot about the underground world of nightclubs, liquor, and corn sugar when one day she witnesses another killing, that of Rudy Hardy - then she discovers that her sister, Chickie, has disappeared. Why? She and Lena, Rudy's sister, set out to discover the mystery of what these two events have in common.

Just like the TV series The Untouchables, Sugarland: A Jazz Age Mystery by Martha Conway puts you in mind of what happens behind the scenes in the bootlegging, '20s and jazz era. It is during those times that you hear of names like Victor 'The Walnut' Rausch. The Walnut is co-owner of the Oaks Club with Nathan Cobb, but this club is merely a front for a more shady operation. If this era interests you, then Sugarland: A Jazz Age Mystery by Martha Conway is the book for you.
A Second Daniel
In the Den of the English Lion Book 1
Neal Roberts
2016 Bronze Medal
386 Pages
Check current price
Fiction - Mystery - Historical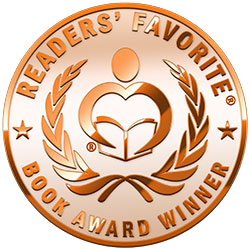 Reviewed By Tracy A. Fischer for Readers' Favorite

Wow! I just finished reading A Second Daniel, the first book of In The Den of the English Lion series by debut author Neal Roberts, and all I can say is WOW! In this absolutely fantastic story, readers will meet protagonist Noah Ames. An orphan from a distant land, Noah is given all sorts of advantages by the English crown, and with no real explanation. He grows up to be an accomplished man, a barrister in fact, and with a fierce loyalty to Queen Elizabeth. When he observes a botched robbery committed outside of the Rose theater he soon realizes that what he actually witnessed was a plot against his beloved Queen. He develops a plan to catch the sinister culprit, but realizes that in order to follow his plan to its fruition, he may have to reveal things about himself that he's kept secret for a long time, things that could just get him killed. Just who is Noah, and is his loyalty to Elizabeth worth his own life? You'll have to read the book to find out!

I loved this book. LOVED it. I am a huge fan of tales from the Tudor era, and I read anything I can get my hands on set in this time period. A Second Daniel was truly head and shoulders above most that I've read. The story grabbed me from the first page, and I simply could not put it down. Author Neal Roberts has done an amazing job with scene setting, creating intriguing characters that his readers will absolutely care about, and including details that will make the reader feel as if they have simply slipped into Elizabethan London, simply another peasant on the street. Any reader who enjoys historical fiction, stories with a hefty dose of intrigue and mystery, or simply an excellent work of fiction will love A Second Daniel. I highly recommend this book, and I will be obsessively watching to see when author Neal Roberts releases the next installment of this promising series. If it's anything like A Second Daniel, it will be a masterly!
Forgotten Soldiers
What Happened to Jacob Walden
Warren Martin
2016 Finalist
360 Pages
Check current price
Fiction - Mystery - Historical
Reviewed By Anne-Marie Reynolds for Readers' Favorite

Forgotten Soldiers: What Happened to Jake Walden by Warren Martin is an intriguing story, one that is portrayed as fiction but could so easily have happened – and may well have done for all we know. It's the story of Jake Walden, an American soldier, the only survivor when the helicopter he was flying in was shot down in 1970, during the Vietnam War. The story starts with his capture by the Vietcong and his introduction to life in a Vietnamese prisoner-of-war camp. Forgotten Soldiers follows Jake Walden as he is moved from camp to camp, narrowly missing a rescue attempt, until finally being transported to Russia and placed in a camp with a number of other foreign prisoners. Jake manages to keep track of his time in prison and, despite harsh treatment and torture, he keeps his wits about him and makes a couple of long-lasting friendships. Read the full story to find out what did happen to Jake Walden.

I enjoyed reading Forgotten Soldiers – What Happened to Jake Walden by Warren Martin. It's cleverly written as a fiction story with a lot of fact woven in, so much so that it actually felt like I was reading a narrative from someone who could have been there, a firsthand account. The story was fresh, something different from many other war stories that are on the market and, to my mind, it is recommended reading for anyone who wants an insight into what war is like from a prisoner's point of view.
Murder Offstage
The Posie Parker Mystery Series Book 1
L.B. Hathaway
2016 Finalist
276 Pages
Check current price
Fiction - Mystery - Historical
Reviewed By Melinda Hills for Readers' Favorite

Posie Parker rushes to the aid of an old friend, only to find him up to his neck in a murder case in Murder Offstage: A Posie Parker Mystery by L.B. Hathaway. Rufus, Lord Cardigeon, has fallen head over heels in love with an aspiring dancer. Out of the blue, Georgie flees as a man is shot dead in the lobby of the Ritz hotel and leaves Rufus to answer to the police. Fortunately, loyal to a fault, Posie is on the case to track down the priceless diamond Rufus's fiancée has run off with and to restore the family honor. Thankful for the work for her detective agency, Posie tracks down leads to a questionable theater, an underground nightclub, and even back to events during the Great War with Belgian entertainers. Despite the support of the police, Posie finds herself sinking deeper and deeper into an apparent crime ring that may be more than she is prepared to handle. Will her untiring quest for justice lead to a solution to this crime or will the hidden surprises Posie uncovers prove to be too dangerous for a young woman on her own against a ruthless villain?

Delightful, suspenseful and completely entertaining sum up Murder Offstage: A Posie Parker Mystery by L.B. Hathaway. With the backdrop of London society in 1921, the characters provide just the right mixture of personalities and abilities to carry out the intrigue and action that keep you turning the pages to see just what will happen next. Posie demonstrates plenty of quick thinking and tremendous bravery as she works with – and against – the London police to crack this case and save her friend from wrongful accusations. You can't help but love her and cheer her along, page after page. This is an excellent opening volume in what promises to be a terrific series along the lines of Agatha Christie's Miss Marple books.
Last Stop: Paris
The Eddie Grant Series Book 2
John Pearce
2016 Finalist
258 Pages
Check current price
Fiction - Mystery - Historical
Reviewed By Alyssa Elmore for Readers' Favorite

Last Stop: Paris by John Pearce is the thrilling sequel to Treasure of Saint-Lazare. Ex-soldier Eddie Grant is just starting his life over in France with his beautiful fiancée, Aurelie. As a favor to a friend in the CIA, Eddie and Aurelie attend a banker's party in Paris. Excusing themselves from the party early, they plan to meet some friends at a small cafe within walking distance. On the way, they witness a man thrown from Aurelie's rental apartment. Suddenly, Eddie and Aurelie are flung into the middle of a conspiracy that spans several years. As they become more involved in the plot, Eddie's happiness is threatened when his old flame, Jen, appears, asking for his help. Through her, he finds out that the elusive man he is after is the same man that killed his family a few years ago. Can Eddie focus on the present and stay true to Aurelie? Or will he succumb to Jen's seductive charms and their recent past? Things heat up when Aurelie disappears and they discover what the abductors really want: Eddie.

Last Stop: Paris by John Pearce was a fast paced book set in various, richly described locations in Europe. Although it's the second installment in The Eddie Grant Series, I didn't have difficulty following what had happened in the first book, Treasure of Saint-Lazare. I loved that the reader is thrown into the story immediately and the action just keeps going to the last pages. Last Stop: Paris is filled with action, political espionage, and a murderous vendetta carried out by one of the world's most elusive and richest men. A fascinating book and a great sequel. I would suggest Last Stop: Paris to those that enjoy action, thrillers, espionage, and seeing politics from a different vantage point. A great thriller by John Pearce. The book was awesome!
The Maynwarings
Digger Cartwright
2015 Finalist
428 Pages
Check current price
Fiction - Mystery - Historical
Reviewed By Trudi LoPreto for Readers' Favorite

The Maynwarings by Digger Cartwright is everything a western novel should be and so much more. The Maynwarings are an influential family living in Carson City, Nevada, shortly after the Civil War during the time of reconstruction. Barron is the head of the family as well as the State Senator, dividing his time between Washington, D.C. and his Greenbrier spread, the largest cattle ranch in the area. Carson City is a typical western town until they suddenly begin having all sorts of trouble. There is a hanging, cattle rustling, unexplained killings, sick cattle and mass confusion. There is also a newcomer in town, Gideon Van Thorn. The Maynwarings are slowly able to connect the dots and blame all of the trouble on Thorn and his unruly group of men.

The Maynwarings is 428 pages long and the action is continuous on all of the pages, in each paragraph and in every sentence. Digger Cartwright has written a western story that not only tells the story of the old wild west cowboys and ranchers of early Nevada days, but there is also politics, family, drama, suspense and mystery to keep you reading well into the middle of the night. I found myself looking at the Maynwaring family as old friends. I hurt for their pains, cheered for their joys, and booed the bad guys. The Maynwarings would be such a great movie; I even have a cast of Hollywood stars picked out for them. This is a must-read book; I know you will not be able to put it down until you reach the unexpected ending.
The Secret Price of History
Searching for the Treasure behind Alexander's Medallion
Gayle Ridinger,Paolo Pochettino
2015 Finalist
586 Pages
Check current price
Fiction - Mystery - Historical
Reviewed By Steve Lindahl for Readers' Favorite

The Secret Price of History: Searching for the Treasure behind Alexander's Medallion by Gayle Ridinger and Paolo Pochettino has a complex plot that should grab any reader with an interest in history. It jumps back and forth between 19th century and 21st century adventures by following a medallion along with the people who possessed it and the people who searched for it during those two centuries. The story, in both centuries, is about the search for Alexander the Great's third treasure and the role the medallion plays in that search. It's also a detective story because the people searching for that treasure commit horrible crimes and need to be caught. These two mysteries are well written adventures that capture readers and keep them involved in the plot of a fairly long book.

Angie Cebrelli is a TV weather girl who spices up her spots by dressing as historical characters. When she decides to broadcast from a Civil War reenactment at Gettysburg, she chooses the outfit of her ancestor, an Italian immigrant who fought in that battle with the Garibaldi Guards, a group of soldiers with war experience from the Battle for the Roman Republic in Italy. She wears the red shirt that was the symbol for those soldiers, along with a medallion that has been in her family for generations. A bullet hits Angie's arm from someone using live ammunition. Fortunately, a Good Samaritan comes to her aid, but while the man is applying a tourniquet, another man tries to steal her medallion. Here's where Angie's portion of the story takes off as Angie begins her quest to learn why.

The Secret Price of History covers the 19th century Battle for the Roman Republic in great detail and touches on the American Civil War. (There is a wonderful description of the Battle of Gettysburg late in the book.) It also covers the ancient religion of Mithraism and touches on other philosophies such as Transcendentalism. Ridinger and Pochettino's research seems thorough. The Roman Republic (19th century) and the battle to secure it are subjects I have never studied, so that made the story even more interesting to me. I would recommend this novel to anyone who likes historical fiction.
Dig Two Graves
Revenge or Honor
Nick Vellis
2015 Honorable Mention
369 Pages
Check current price
Fiction - Mystery - Historical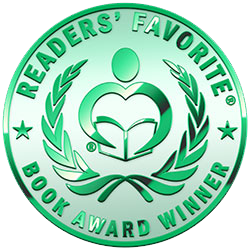 Reviewed By Raanan Geberer for Readers' Favorite

As Dig Two Graves: Revenge or Honor by Nick Vellis begins, we focus on AJ "Ajax" Pantheras, a high-powered lawyer of somewhat questionable ethics who is preoccupied with money and status. Suddenly, his father, in whose law firm he works, is murdered. An elderly Greek-American, Ceres Savas, gets in touch with AJ. He tells him he knew AJ's grandfather, an American officer who helped Greek rebels fight against the Nazis during World War II, and that AJ's father's murder might have had something to do with his grandfather – and a treasure that his grandfather helped steal from the Nazis. At first, AJ merely tolerates Ceres, hoping he'll lead him to the lost treasure. But as the two travel to Greece and then Italy to look for clues, AJ becomes genuinely interested. Still, they have to act fast and keep to themselves – everywhere they turn, assassins masterminded by a shadowy billionaire are trying to kill them.

Dig Two Graves: Revenge or Honor, an interesting historical mystery, brings to light an episode of World War II that isn't generally known to the American public – the fact that American units made up of Greek-Americans were parachuted into Greece to help the rebels. Indeed, after the war they were forbidden to tell others about their service until the episode was declassified in the 1980s. The book goes back and forth between present-day happenings and the adventures of Lt. John Pantheras during the war, and the technique works because the two stories are so connected. Vellis is a very good writer with a knack for action and character development, and even if you're not of Hellenic origin, Dig Two Graves definitely won't be "Greek to you."
Death of a Diva
From Berlin to Broadway
Brigitte Goldstein
2015 Gold Medal
284 Pages
Check current price
Fiction - Mystery - Historical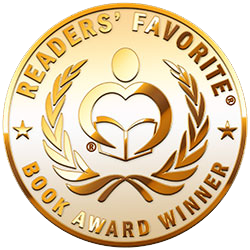 Reviewed By Lit Amri for Readers' Favorite

Set in 1941 New York, Death of a Diva: From Berlin to Broadway by Brigitte Goldstein is a noir mystery novel about the death of Stella Berger. A famous screen and stage star, the veteran actress was brutally murdered at a Broadway theater. A swift police investigation frames an emigrant street musician as the killer, who is tried and put on death row. However, a young Jewish refugee from Germany and part-time employee at the theater, Misia Safran, believes that there's more to the case.

I instantly noticed Goldstein's eloquent writing. Her experience in historical writing shows and her deftness boosts the readability as well as the excitement of Death of a Diva. The story takes readers to pre and post World War I in Germany, Austria, Britain and New York. It's not just an excellent and thrilling whodunit novel, but historically educational as well. Unraveling the truth through the perspective of Misia, the young Jewish refugee who involuntarily got herself involved in the investigation, we also unravel Stella Berger's past. It not only provides the vital clue to the murder, but also a secret that may break the actress's public image.

My noir readings usually consist of a story lead by a male protagonist. With young Misia leading the pace of the unpredictable and multi-layered plot, this, for me, is what ultimately makes the book worth reading. Simply put, fans of the historical and mystery genres should not overlook Death of a Diva. I absolutely look forward to Goldstein's next work.
Endangered Eagle
A Karl von Ernst Mystery
Richard Carl Roth
2014 Finalist
326 Pages
Check current price
Fiction - Mystery - Historical
Reviewed By Marta Tandori for Readers' Favorite

Endangered Eagle: A Karl von Ernst Mystery is a compelling work of historical fiction by writer Richard Carl Roth, set during a well-documented period in history. Berlin, 1936. Hitler and the Nazis have already instituted a reign of terror throughout Germany, but with Berlin about to host the Olympics, the Nazis are anxious to show the world a "New Germany." Adding to the heightened excitement of the impending Olympics, it has been arranged that Charles Lindbergh – the first man to fly from New York to Paris – will visit Berlin during the Olympics as a special guest. Weeks prior to his visit, General Hermann Goering, Commander-in-Chief of the Luftwaffe, is advised of an assassination plot against the American hero. He gives Karl von Ernst, a former Chief Inspector in the Berlin police, the formidable task of identifying the mastermind behind the assassination plot and preventing at all costs what might otherwise be a public relations disaster for Hitler's Germany.

Many books, both fiction and non-fiction, have been written dealing with, or set in, Nazi Germany and much of it has focused on the Holocaust – those who perished in it or managed to survive it. What is refreshing to see in Endangered Eagle is that although the setting for the book is during a time when the Nazis were already in power, the story focuses on the Berlin Olympics and the assassination plot of Charles Lindbergh. Both are story-worthy in their own right, but combining the two and setting them against a backdrop of Nazi Germany in 1936 and you've got the makings of one great story. Roth's work is meticulously researched and lovingly scribed. The author does a bang-up job conveying time and place and his prose, although somewhat stilted, works perfectly in conveying German decorum and heightened paranoia throughout Berlin, thanks to the fear the Nazis have evoked in everyone. In this respect, Endangered Eagle sets the stage beautifully. The events as they unfold are compelling, heightening the intrigue before Roth throws his readers an unexpected curve ball near the end – making for a bang-up finish. For lovers of historical fiction dealing with the Nazi era or simply those who love intrigue, Endangered Eagle delivers on all fronts and is worth the read.

Contact Author -