The Lost Symphony
Jack Rogan Mysteries Book 6
Gabriel Farago
2021 Gold Medal
Kindle Edition
Check current price
Fiction - Mystery - Historical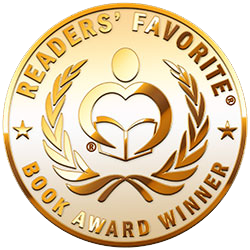 Reviewed by Ruffina Oserio for Readers' Favorite

The Lost Symphony: A Historical Mystery Thriller is the sixth book in the Jack Rogan Mysteries by Gabriel Farago, and you don't need to have read the previous books in the series to enjoy this spellbinding story. Jack Rogan is an Australian journalist who inherits an old music box. A letter is hidden inside the box. When he decides to find out more about the music box, he quickly becomes entangled with powerful people who are after what he has — an art dealer, Frieda Malenkova, will kill for it and a billionaire, Victor Sokolov, will stop at nothing to have it. Jack knows very little and that alone is frustrating and dangerous. As he digs deeper, with the help of Mademoiselle Darrieux and Claude Dupree, a retired French police officer, he realizes that he is in very dangerous waters. His journey unearths deep truths about a murdered tsarina and a relic that belongs to the heart of a revered tradition. Can he do what is right before someone else takes his life?

If you love stories that are well-plotted and characters that are unforgettable, then The Lost Symphony: A Historical Mystery Thriller is a must-read for you. Gabriel Farago is a terrific writer with a unique gift for plot and character. The author picks a seemingly insignificant relic and transforms it into an element that takes center-stage in a mysterious tale. Jack is a character that I adored and his curiosity, coupled with a hunger for truth, places him in an enviable, yet dangerous path where betrayal and greed are commonplace. The author weaves strong elements of history into the story, bringing to life rich Russian culture, creating characters with solid backgrounds, and skillfully developing a setting that feels both real and frightening. The narrative is filled with mystery, overflowing with action, and leads readers on a ride that is bursting with uncertainty. I enjoyed everything about this book, and the authorial prowess glows in this tale.
Strike!
John Klawitter
2020 Finalist
352 Pages
Check current price
Fiction - Mystery - Historical
Reviewed by Susan Sewell for Readers' Favorite

Settling a debt of family honor, a wealthy Italian World War I veteran journeys to America and becomes embroiled in a war between the employees and their corporation in the stunning historical mystery, Strike! by John Klawitter. After the Great War, Anthony Anselmo's grandfather charges him with the responsibility of remunerating the war widows whose husbands fought in their family sponsored military unit. The last one on Anthony's list lives near Chicago. Leaving behind his disapproving father and their family business, Anthony travels to America. However, feeling responsible for the death of the young soldier, he procrastinates in concluding his quest. To have something to do in the meantime, Anthony takes a job at the local steel mill for a mere eighteen cents an hour. Confounded by the strenuous labor and hazardous working conditions the employees endure, with so little compensation, Anthony joins his new friends and co-workers in a grim battle to bring about necessary changes. While the situation at the steel mill is intensifying, in Italy the Anselmo family is under siege, and someone is out for blood. Will the trouble follow Anthony across the ocean? Between the menacing unscrupulous strikebreakers and the assassin on his trail, can Anthony elude death and finally begin to live for himself?

Intrigue and mystery are at the heart of the brilliant novel Strike! by John Klawitter. Set in the 1920s, the engaging characters, intriguing storyline, and the complex and exciting plot create a spellbinding story. Beautifully written, the mystery is gradually revealed, teasing the reader along. Totally caught up in the drama of each character's life, I didn't want to miss a word; I couldn't put the book down until the very satisfying conclusion. I loved every aspect of the story but was especially fascinated by the historical facets of the plot. This riveting novel will delight those who enjoy intriguing mysteries depicting early twentieth-century industrial America.
Dead Man Falling
A Johnny Fedora Espionage Spy Thriller Assignment Book 3
Desmond Cory
2020 Honorable Mention
201 Pages
Check current price
Fiction - Mystery - Historical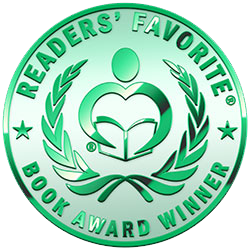 Reviewed by K.C. Finn for Readers' Favorite

Dead Man Falling is a work of fiction in the historical, crime, spy, and mystery sub-genres and was penned by author Desmond Cory. Written as the third installment in the Johnny Fedora Espionage Spy Thriller Assignment series, this new adventure sees our titular character at the very opening of the cold war in the year 1950. British agent Johnny Fedora showcases his serious set of skills in a world before high-tech became the norm, infiltrating different scenarios of the war-torn world with his wits and charm alone. But when Jonny becomes the target of the figure he's trying to capture, the chase really is on for the solution to the mystery, and saving his own life.

Author Desmond Cory has crafted a classic read which is perfectly accessible to modern audiences and really does transport you back into the world of black and white movie espionage with larger than life characters and shocking plot twists. There is a beautiful nostalgia to the inviting and atmospheric prose which doesn't take itself too seriously and invites us to harken back to the early fifties and explore a very different world to our own. I loved the realism in the spy techniques of the time, both surprising and inventive, and Johnny's personality holds your interest even in the quiet moments as we learn more about the man himself and how he came to be so debonair and skilled. Overall, I would definitely recommend Dead Man Falling to fans of the existing series, and readers who adore classic crime and spy fiction that is both well written and utterly charming from cover to cover.

Betrayal at Ravenswick
A Fiona Figg Mystery
Kelly Oliver
2020 Bronze Medal
240 Pages
Check current price
Fiction - Mystery - Historical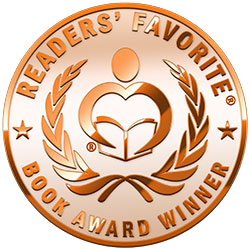 Reviewed by Liz Konkel for Readers' Favorite

Betrayal at Ravenswick by Kelly Oliver is the first book in the Fiona Figg Mystery series. Fiona Figg has kept her head held high after her husband returned from war and is soon discovered to be cheating on her with his secretary. Following the end of her marriage, she decides to make a change in her life and plunges into an exciting new opportunity when she takes a job as a spy for British Intelligence. When a murder occurs and British Intelligence believes a traitor is in their midst, Fiona goes deep undercover which brings her face to face with a war correspondent that's a primary suspect and against law enforcement that seems to have the wrong idea about who the killer could be.

Set against the backdrop of War World I, Kelly Oliver tackles the fine details of the era perfectly through Fiona's mannerisms, dialogue, and attitude. The story is lighthearted, keeping a general cozy mystery tone while providing a genuine emotional reality of war. The war elements are woven into the background, with various locations such as the War Office, British Intelligence, and the Charing Cross Hospital. Oliver includes North London Collegiate School for girls and the Royal Military Academy. The story also incorporates several references to prominent figures during this time which include Churchill and Sir Arthur Conan Doyle.

Oliver has created an amazing setting by capturing this era perfectly and in a leading character in the form of Fiona who is delightful, and never fails to bring a snarky attitude and a quick wit. The highly entertaining undercover work finds her donning men's clothing and takes her deep into the investigation by bringing her into the lives of a variety of characters. This is a mystery that you will want to read again and again, and it will have you on the edge of your seat until the next one. Betrayal at Ravenswick is an engaging mystery with a vivid eye for details, a brilliant and intelligent female lead with a quick wit and perfect comedic timing, and an emotional backdrop that brings out the reality of the war, and captures the fun of being a British Intelligence spy.
Dew on Ginkgo Leaves
The Tigress and The General
Todd L. Shuler
2020 Silver Medal
274 Pages
Check current price
Fiction - Mystery - Historical
Reviewed by Romuald Dzemo for Readers' Favorite

Todd L. Shuler takes readers on a very fast ride with intense drama and action in Dew on Ginkgo Leaves: The Tigress and The General, an action novel that features two powerful warriors - Jade Flower, aka the Tigress, and the General, Yu Luan - battling an elusive organization that has only one purpose: to sink the empire. While there is a romance developing between the two lead characters, they have to remain focused while working through an intricate network of enemies to protect the interests of the empire. The plot gets interesting while they have to fight for a course and to protect a love that animates their spirits.

The author seems to understand the Chinese tradition very well and the top-notch fighting skills of the characters, their resourcefulness and teamwork are things that embellish the plot. The conflict is introduced from the very start of the novel and Todd L. Shuler wastes no time in creating action-packed scenes, and readers can feel their pulses rising as they read on. The sense of impending danger that precedes each scene makes the story one that is just right for a movie. The descriptions are clear and the writing polished, so readers can picture the characters clearly through every scene. The plot is fairly complex, but it is the focus on action that makes it exciting. Fast-paced with many insights into characterization, some interesting social commentaries, and humor, Dew on Ginkgo Leaves: The Tigress and The General becomes a breezy read, the thing you need when your spirits sink and you want to wake up. A highly entertaining story from a skilled storyteller.
Storytellers
A gripping historical suspense novel of Iceland
Bjørn Larssen
2020 Gold Medal
626 Pages
Check current price
Fiction - Mystery - Historical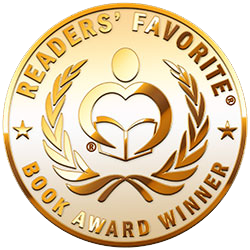 Reviewed by Ankita Shukla for Readers' Favorite

Storytellers by Bjørn Larssen revolves around Gunnar (a blacksmith), an uninvited/unknown guest, Sigurd, and a very strange community in Iceland. Gunnar is a very private person who doesn't like anybody other than his dog and his horse. He doesn't keep track of time, days, or dates. He is still mourning the death of his mother and father -- both long gone. Iceland has a prohibition on alcohol; however, Gunnar's medical condition gets him alcohol by doctor's orders. He doesn't like to accept it, but he is an alcoholic. Sigurd appears, almost out of nowhere, in Gunnar's forge, hands him all his money in exchange for some help with his hurt ankle. The pain in his ankle is so severe that he is almost immobile. To pass the time, he starts telling Gunnar a story. Considering the fact that Sigurd is dependent on Gunnar's care, he can't get rid of the unwelcome visitor yet. As if these problems weren't enough, a spinster is hellbent on marrying a very reluctant Gunnar. His patience is wearing thin, but there is nothing he can do to get rid of these people.

When I started reading the book, I was under the impression that the story Sigurd was telling was the main plot. It made me believe that whenever the author came back to the lives of Gunnar and Sigurd, it was only to provide readers with a distraction. However, soon I realized that it was part of the main plot. Bjørn Larssen, the author, merged both the parts to my amusement and intrigue. The characters of Sigurd's story were passionate, hard-working, outspoken, impulsive, and violent. Juana stole from her own family and ran with Arnar for love. Nonetheless, the idea of love soon appeared to be more fascinating than the reality of it. Gunnar's simplicity, unintentionally funny comments, and mood swings made him my favorite character. I highly recommend this genius book. Storytellers by Bjørn Larssen will entertain all patient readers, who enjoy taking time to read a well-written plot, understanding the characters, connecting the dots, and learning about the dark side of a human being.
Sherlock Holmes and the Vampire Invasion
The Great Detective in Love Book 4
Suzette Hollingsworth
2019 Finalist
307 Pages
Check current price
Fiction - Mystery - Historical
Reviewed by Steve Leshin for Readers' Favorite

Sherlock Holmes and the Vampire Invasion by Suzette Hollingsworth brings a whole new perspective to the Holmes narrative with a romantic twist for the Great Detective. Mirabella Hudson, Sherlock Holmes' 'detective in training' is an inquisitive and resourceful young woman graced with intelligence and scientific curiosity in many ways equal to our favorite Victorian era detective. A younger Sherlock, not quite famous as yet, and Dr. Watson are called upon by older brother Mycroft Holmes to investigate the gruesome murder of Lord Percival. It seems Percival's dead body had fang marks at the neck and his blood is completely drained. Holmes and Watson are on the case, despite Scotland Yard's Police Constable Jones's constant objections.

Sherlock Holmes and the Vampire Invasion is book four of The Great Detective In Love series. Author Suzette Hollingsworth manages to stay true to the classic characters in a manner that any Holmes fan can appreciate. The dialogue is witty in fine tradition with Sir Arthur Conan Doyle's style. However, it is the dynamic between Miss Mirabella Hudson, the 19-year-old relative of housekeeper Mrs. Hudson, and Sherlock Holmes that is fun and exciting. There is also a curious relationship between the Napoleon of Crime, Professor Moriarty, and Miss Hudson that sets this adventure apart from traditional Holmes mysteries. The story is a page-turner with enough twists and turns to keep the reader engaged. Miss Mirabella Hudson is a worthy addition, adding a layer of sexual tension for our consulting detective. A fun read. As Holmes would say, "Precisely."
A Veil Removed
A Henrietta and Inspector Howard Novel Book 4
Michelle Cox
2019 Honorable Mention
479 Pages
Check current price
Fiction - Mystery - Historical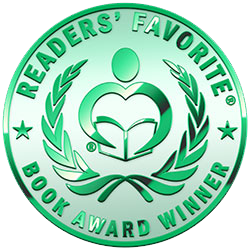 Reviewed by K.C. Finn for Readers' Favorite

A Veil Removed is a work of historical murder mystery fiction penned by author Michelle Cox, and forms the fourth book in the Henrietta and Inspector Howard series of novels, continuing the adventures of couple Clive and Henrietta in the recent historical world of pre Second World War. Their honeymoon ends in tragedy as Alcott, Clive's father, passes away unexpectedly, but when the couple arrives back in Highbury it seems that the death may be far from natural. As the investigation gets underway, a further drama unfolds with Henrietta's sister, Elsie, whose new direction at a women's college takes her to an unexpected meeting with an intriguing figure with a murky past.

History fans will fall in love all over again with this latest instalment in a compelling historical drama to rival the likes of Downton Abbey and Pride and Prejudice. Author Michelle Cox does a fantastic job of keeping the romantic spark alive between the already-established couple, giving them individual development as thrilling heroes, but also bringing them back together in times of crisis. I also really enjoyed Elsie's storyline, and her dialogue and character development through education bring her to life in a whole new light as the novel develops. The atmosphere of England on the verge of war is superbly well described, setting the series up to continue into a darker, more intense chapter of history. Overall, A Veil Removed marks another triumph in a gorgeously romantic, but also seriously compelling mystery series that continues to enthrall its fans.
The Portrait
Cassandra Austen
2019 Bronze Medal
344 Pages
Check current price
Fiction - Mystery - Historical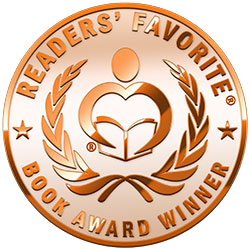 Reviewed by Heather Stockard for Readers' Favorite

Captain Jocelyn Avebury and Lady Catherine Claverton have absolutely nothing in common. He is a sailor in the Royal Navy and is of dubious parentage. She is the bitter daughter of an earl who needed a son but only got a crippled girl. Her mother died when she was young and her father, denied an heir and repulsed by Catherine's badly twisted leg, sent her away to live on her own at age ten. Consequently, Catherine has grown up strong and independent and, against her father's wishes, joined society in Bath. It is there she meets Avebury, a handsome sea captain with a mysterious past. The death of Catherine's father brings to light a secret inheritance left to her by her mother. Catherine is the heir to an earldom in Wales. If she marries and bears a son, he will be an earl. Determined to save her mother's family line, she proposes marriage to the wealthy Avebury. But suspicion, lies, and a murder investigation come between them. Love may not be enough to save them from the ghosts of the past.

The Portrait is beautifully written with interesting, intelligent characters and a captivating storyline. Catherine is a fascinating leading lady, quite unlike most romantic heroines. She is all contradictions: crippled but independent, strong but insecure, bitter but vulnerable. Avebury too is a well-rounded character. Cassandra Austen captures the atmosphere of eighteenth-century England quite brilliantly. Her descriptions of the people and the places are evocative, bringing to life her characters and settings. This book is a must-read for lovers of historical romance.
The Baron's Daughter
The Beckett Files, Book 6
Laura Beers
2019 Silver Medal
364 Pages
Check current price
Fiction - Mystery - Historical
Reviewed by Peggy Jo Wipf for Readers' Favorite

Espionage, treason, and romance make The Baron's Daughter (The Beckett Files, Book 6) an enticing read. Laura Beers masters the mystique in British historical romance and adds this to her portfolio of books in the genre. Miss Josette is fulfilling a passion in her life, helping the girls who live in the slums of London. As the headmistress in a girls' school, she can give them skills that enable them to support themselves. Lord Morgan Easton is a British spy and is commissioned to identify and arrest the French spy, Genet. His first assignment is to convince Josette to pose as his wife and to accompany him to a house party, which they confirm Genet will attend. Morgan and Josette already have a history of working together, but their attraction commonly causes sparks that threaten to end their friendship, the mission, and the safety of their country.
 
Laura Beers created a unique series around spies that walked among the noble gentry in The Beckett Files. The sixth book in this series, The Baron's Daughter is centered on an evil plot to unseat the king, kill the prince, and prepare the way for an exiled emperor to step in to reign. As the story unfolds, the complexity of Morgan and Josette's relationship is tested, adding an intricate level to the plot. The author amazingly adds one dilemma after another, while keeping the identity of the French spy a mystery. As the plot develops, the author skillfully draws all the threads together, creating an exceptional novel. After finishing this impressive book, I found several more from this author that sounded just as enticing.
Contact Author -