The Center of Gravity
Patricia Brandon
2022 Bronze Medal
Kindle Edition
Check current price
Fiction - Mystery - Historical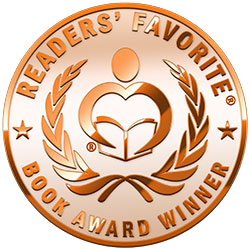 Reviewed by Ray Hosler for Readers' Favorite

The Center of Gravity by Patricia Brandon has an intriguing title, one that makes you think. After reading this historical novel you'll find yourself dissecting aspects of the book's storyline and "what ifs." This is a sweeping novel that takes the reader from the days leading up to World War 2 to post-war South Carolina, where the children of the main characters grow up and find their own adventures. To avoid spoilers, I'll leave it at that. The first half of the book had me from the get-go as I learned about the lives of two families swept up in the events leading to the Second World War. One family was French, but with a German name as they lived in a region known as Alsace-Lorraine on the border with France and Germany. A Jewish family is befriended by the von Bauchelle family in 1933 just as Adolf Hitler and the Nazi party come to power. Josef and Rainer become close friends as they struggle to maintain their "center of gravity" or normalcy in these tumultuous years. These two characters, and Sonne Becker, are well developed by the author. I became invested in their situation and found myself hoping for the best, even though I knew that the odds of a happy ending were slim.

I appreciated the level of historical accuracy in The Center of Gravity. The author devoted considerable time and attention to getting her facts right. It makes the novel all the more engaging as her characters play their roles during historical events. The scenes involving Adolf Hitler and Wolf's Lair (located in Poland), where the dictator conducted military operations surrounded by his generals, offered compelling reading. The relationship between Sonne and Conrad, an SS officer who gives her aid and comfort, is heartbreaking. Their chemistry in a difficult situation creates an interesting dynamic between a man and a woman and what is expected when one helps another. Their relationship alone makes The Center of Gravity a must-read for anyone interested in the subject or the savoir-faire of human relationships. Additionally, the writing is pleasing to read. Here's an example: "Sonne saw the pools of sorrow that crested in her mother's eyes, bittersweet reflections of the timeless passage of the matriarch role from one to another."

This is a novel that bends the rules of novel writing but maintains its center of gravity despite an unconventional approach. Typically we expect to have the main character be with us throughout the novel. She or he deals with challenging situations. Patricia Brandon's main characters come and go. However, the author does a good job of tying up loose ends and creating a cohesive story despite the dramatic transition in time and space halfway through the novel. While that thread keeps the novel whole, you might find yourself wishing that some characters didn't exit the stage. Enjoy them while you can!

Murder at the Mansfield
Express Investigations Series Book 1
C.B. Laurence
2022 Silver Medal
268 Pages
Check current price
Fiction - Mystery - Historical
Reviewed by Viga Boland for Readers' Favorite

Murder at the Mansfield is a work of mystery fiction by CB Laurence. Enter the Mansfield Supper Club world of the 1940s and be serenaded by two stunning singers, Rose and Ruby. The mesmerizing glitz is all a facade behind which lurks greed, narcissism, and ultimately, murder… and a very bloody one at that. All the circumstantial evidence points to Rose. Beau and the team at Express Investigations have their work cut out for them in proving her innocence, a task increasingly compromised for Beau as a result of his blooming romance with Ruby and made even more difficult by a cocky D.A. When the team finally figures out the how, why and who actually killed Rose's husband, Rico, everyone - especially readers - are in for a surprise. What a clever plot!

Where has CB Laurence been hiding all these years? If Murder at the Mansfield is any indication, she has penned a winning collection and her writing is a most welcome addition to the historical mystery fiction genre. Reading this novel is like watching one of those old movies where your absorption with the whodunnit details is only enhanced by the magic of music and romance. And then there's the super colorful collection of characters, for example, Trix, who steals the show with her attitude and humor. Murder at the Mansfield is an easy, very quick read that keeps you enthralled and guessing throughout. If the subsequent four novels in this series are anything like this one, CB Laurence is going to garner a whole lot of fans, and deservedly so!
The Death Mask Murders
A gripping mystery crime thriller (The Jack Rogan Mysteries Book 7)
Gabriel Farago
2022 Gold Medal
529 Pages
Check current price
Fiction - Mystery - Historical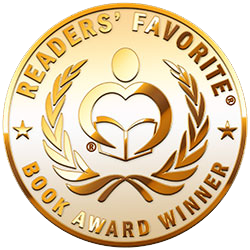 Reviewed by Anne-Marie Reynolds for Readers' Favorite

The Death Mask Murders by Gabriel Farago is the seventh book in the Jack Rogan Mysteries series. Jack Rogan is planning a holiday but it doesn't take long before he is dragged right into another mystery. Maurice Landru is a convicted killer, currently serving time in Paris. He wants help proving he is innocent and Rogan jumps at the chance. Teaming up with criminal profiler Francesca Bartolli, socialite Mademoiselle Darrieux, and a retired French police officer called Claude Dupre, Rogan finds himself in the middle of a dangerous game of high-stakes cyber gambling. As the danger rises, he has to face an evil genius who kills without a second thought and wants victory, no matter what the cost. Rogan's journey to the truth is one of violence, death, and a cursed Incan burial mask that must be retrieved at all costs. Can he get to it in time or will everything he believes in be destroyed forever?

The Death Mask Murders by Gabriel Farago is part of a series - I haven't read any of the others but I don't feel I missed out on anything in this book. However, like any series, the books are best read in order to get the full picture, especially where the main protagonist is concerned. This story is a real action-packed thriller with plenty of twists and turns to keep you reading. The past and the present collide in a gloriously written, entertaining mystery story, with well-researched historical content entwining seamlessly with the present-day. The characters are wonderfully developed, real people with their own stories to tell and incredibly likable. This is a fast-paced story that will grip you from the first to the last page, one of the best-written murder mystery thrillers I have ever read. I highly recommend it to anyone who wants a great story to lose themselves in.
Dark Secrets of the Bayou
Kim Carter
2021 Finalist
476 Pages
Check current price
Fiction - Mystery - Historical
Reviewed by K.C. Finn for Readers' Favorite

Dark Secrets of the Bayou is a work of fiction in the murder mystery genre. It is aimed at all ages and was penned by author Kim Carter. The novel follows the homecoming of attorney Tink Mabry as she visits Kane, Louisiana with a co-worker to deal with the dilapidated homestead she's just inherited from the family she barely knows. No sooner has she arrived, however, than she ends up as the prime suspect of multiple murder investigations. As Tink explores her new surroundings she begins to realize that the family secrets that plague her inheritance may hold the key to exonerating her, though some things are best left in the past.

Author Kim Carter has crafted a sinister and spine-tingling work of dark mystery fiction which is an ideal read for a cold winter's night. This story really combined so many elements and genres that I adore, from the historical references to the 19th century and the creepy, dark expanses of the Louisiana bayous, through to chilling, horror, and family drama elements. The complex plot interweaves all of these factors seamlessly, delivering a smoothly-told narrative with sharp, exciting deviations in the mystery plot. It certainly kept me guessing until the end, and the close narration of Tink and her emotional journey really got me rooting for her (and fearing for her) as the story developed. Overall, I would highly recommend Dark Secrets of the Bayou for those who enjoy a dark mystery with lots of horror elements and a spellbinding atmosphere. This was a worthy introduction to an author worth reading again and again.
Murder in the Crypt
A Redmond and Haze Mystery Book 1 (Redmond and Haze Mysteries)
Irina Shapiro
2021 Honorable Mention
280 Pages
Check current price
Fiction - Mystery - Historical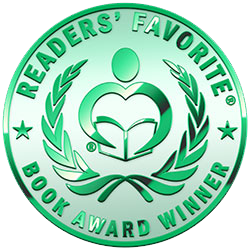 Reviewed by Anne-Marie Reynolds for Readers' Favorite

Murder in the Crypt by Irina Shapiro is Book 1 of the Redmond and Haze Mysteries. Parish Constable Daniel Haze has his first solo murder case to solve when a body is found inside a medieval knight's tomb. Just before the murder, a stranger appeared in the town, and, naturally, he is the first suspect. A former army captain and a surgeon, American Jason Redmond soon proves helpful to Haze and, innocent of the crime, is prepared to put his own life on the line to help solve the murder. Time is running out though; Haze and Redmond have no clues, no motive, and no suspects. Can they solve this before one of them falls victim to the murderer?

Murder in the Crypt: Redmond and Haze Mysteries Book 1 by Irina Shapiro is set in the UK around the time the US Civil War ended. It is something a bit different from your standard murder mystery; instead of knowing all the details upfront, the clues are drip-fed to us throughout the story, each one taking us a step closer to the truth. And yes, there are some red herrings and plenty of twists and turns and they all keep you on your toes. The characters are wonderful, so well-developed that you feel you know them personally. They each have their own personalities and you can easily relate to them. With plenty of action, this book will keep you guessing all the way through. I really enjoyed this story and am looking forward to the next one in the series.
A Dangerous Pursuit
Regency Spies & Secrets Book 1
Laura Beers
2021 Bronze Medal
292 Pages
Check current price
Fiction - Mystery - Historical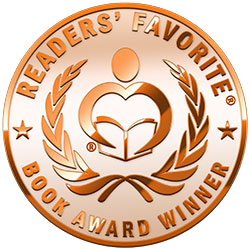 Reviewed by Delene Vrey for Readers' Favorite

In A Dangerous Pursuit: Regency Spies & Secrets Book 1, Lord Hawthorn, Baldwin Radcliffe, returns to England after three years undercover in France. He warns his handler of a French spy who traveled to England for nefarious reasons and sets out to search for the radicals the spy intends to use. Lady Madalene Dowding is an heiress who plays by her own rules. She and her companion have come to London for some business. Madalene looks in on her orphanage, run by a school friend of hers. When this friend disappears, Lady Madalene takes it upon herself to seek out the woman's mother and sister in an unsafe part of town, where she runs into Baldwin, Earl Hawthorne. Both Madalene and Baldwin swear that they will never marry, but as they become tangled up in a conspiracy that could spark a revolution, they both must make a decision about their loyalties. Will Madalene succumb to love, and what will Baldwin choose when faced with a choice between love and the Crown?

A Dangerous Pursuit by Laura Beers is a Clean Regency suspense romance. Laura Beers has written a Regency novel with an intriguing plot and interesting characters. She succeeds in keeping the reader connected to the story and does not fail to surprise. Some of the themes touched upon in A Dangerous Pursuit are human trafficking and placing the good of the Crown before one's personal life and its effect on families. This is a clean book with no profanity or sexual content. A Dangerous Pursuit is different from other Regency romances.
In the Shadow of Gold
A Tale of the Lost Confederate Treasure
Michael Kenneth Smith
2021 Silver Medal
295 Pages
Check current price
Fiction - Mystery - Historical
Reviewed by Pikasho Deka for Readers' Favorite

In The Shadow Of Gold by Michael Kenneth Smith is a historical fiction novel about lost Confederate treasure set in the 19th century. When Jonas Arvin asks his associate, Klinger, to dig up the source of his family fortune, his investigation reveals a long-lost tale of Confederate treasure during the end days of the American Civil War. After Yancey Arvindale joins the United States Naval Academy against his wishes, he finds the perfect opportunity to create his own destiny when Jefferson Davis collects all the Confederate treasure and places it in the hands of the midshipmen for protection. Biding his time, Yancey steals the gold bit by bit and buries it in different places to recover later. However, he finds his true purpose in life the day he meets a runaway slave named Ellie.

Filled with romance, heartbreak, and compassion, In The Shadow Of Gold is a riveting novel that will woo lovers of historical fiction with a tale of human ingenuity and perseverance. Author Michael Kenneth Smith tells a poignant story showcasing the plight of freed slaves who faced appalling discrimination and hardship even after the end of the Civil War. I found the characters thoroughly engrossing. Yancey and Ellie steal every scene they are involved in, but I also enjoyed the minor characters such as Roy and Jonas. The narrative is well-paced, and the plot moves in unexpected ways to keep you on your toes. If you enjoy intimate stories that incorporate major historical events, you're going to love In The Shadow Of Gold.
The Lost Symphony
Jack Rogan Mysteries Book 6
Gabriel Farago
2021 Gold Medal
525 Pages
Check current price
Fiction - Mystery - Historical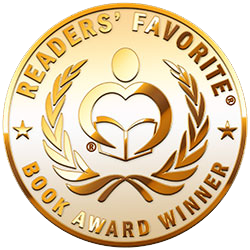 Reviewed by Ruffina Oserio for Readers' Favorite

The Lost Symphony: A Historical Mystery Thriller is the sixth book in the Jack Rogan Mysteries by Gabriel Farago, and you don't need to have read the previous books in the series to enjoy this spellbinding story. Jack Rogan is an Australian journalist who inherits an old music box. A letter is hidden inside the box. When he decides to find out more about the music box, he quickly becomes entangled with powerful people who are after what he has — an art dealer, Frieda Malenkova, will kill for it and a billionaire, Victor Sokolov, will stop at nothing to have it. Jack knows very little and that alone is frustrating and dangerous. As he digs deeper, with the help of Mademoiselle Darrieux and Claude Dupree, a retired French police officer, he realizes that he is in very dangerous waters. His journey unearths deep truths about a murdered tsarina and a relic that belongs to the heart of a revered tradition. Can he do what is right before someone else takes his life?

If you love stories that are well-plotted and characters that are unforgettable, then The Lost Symphony: A Historical Mystery Thriller is a must-read for you. Gabriel Farago is a terrific writer with a unique gift for plot and character. The author picks a seemingly insignificant relic and transforms it into an element that takes center-stage in a mysterious tale. Jack is a character that I adored and his curiosity, coupled with a hunger for truth, places him in an enviable, yet dangerous path where betrayal and greed are commonplace. The author weaves strong elements of history into the story, bringing to life rich Russian culture, creating characters with solid backgrounds, and skillfully developing a setting that feels both real and frightening. The narrative is filled with mystery, overflowing with action, and leads readers on a ride that is bursting with uncertainty. I enjoyed everything about this book, and the authorial prowess glows in this tale.
Strike!
John Klawitter
2020 Finalist
352 Pages
Check current price
Fiction - Mystery - Historical
Reviewed by Susan Sewell for Readers' Favorite

Settling a debt of family honor, a wealthy Italian World War I veteran journeys to America and becomes embroiled in a war between the employees and their corporation in the stunning historical mystery, Strike! by John Klawitter. After the Great War, Anthony Anselmo's grandfather charges him with the responsibility of remunerating the war widows whose husbands fought in their family sponsored military unit. The last one on Anthony's list lives near Chicago. Leaving behind his disapproving father and their family business, Anthony travels to America. However, feeling responsible for the death of the young soldier, he procrastinates in concluding his quest. To have something to do in the meantime, Anthony takes a job at the local steel mill for a mere eighteen cents an hour. Confounded by the strenuous labor and hazardous working conditions the employees endure, with so little compensation, Anthony joins his new friends and co-workers in a grim battle to bring about necessary changes. While the situation at the steel mill is intensifying, in Italy the Anselmo family is under siege, and someone is out for blood. Will the trouble follow Anthony across the ocean? Between the menacing unscrupulous strikebreakers and the assassin on his trail, can Anthony elude death and finally begin to live for himself?

Intrigue and mystery are at the heart of the brilliant novel Strike! by John Klawitter. Set in the 1920s, the engaging characters, intriguing storyline, and the complex and exciting plot create a spellbinding story. Beautifully written, the mystery is gradually revealed, teasing the reader along. Totally caught up in the drama of each character's life, I didn't want to miss a word; I couldn't put the book down until the very satisfying conclusion. I loved every aspect of the story but was especially fascinated by the historical facets of the plot. This riveting novel will delight those who enjoy intriguing mysteries depicting early twentieth-century industrial America.
Dead Man Falling
A Johnny Fedora Espionage Spy Thriller Assignment Book 3
Desmond Cory
2020 Honorable Mention
201 Pages
Check current price
Fiction - Mystery - Historical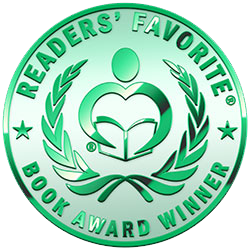 Reviewed by K.C. Finn for Readers' Favorite

Dead Man Falling is a work of fiction in the historical, crime, spy, and mystery sub-genres and was penned by author Desmond Cory. Written as the third installment in the Johnny Fedora Espionage Spy Thriller Assignment series, this new adventure sees our titular character at the very opening of the cold war in the year 1950. British agent Johnny Fedora showcases his serious set of skills in a world before high-tech became the norm, infiltrating different scenarios of the war-torn world with his wits and charm alone. But when Jonny becomes the target of the figure he's trying to capture, the chase really is on for the solution to the mystery, and saving his own life.

Author Desmond Cory has crafted a classic read which is perfectly accessible to modern audiences and really does transport you back into the world of black and white movie espionage with larger than life characters and shocking plot twists. There is a beautiful nostalgia to the inviting and atmospheric prose which doesn't take itself too seriously and invites us to harken back to the early fifties and explore a very different world to our own. I loved the realism in the spy techniques of the time, both surprising and inventive, and Johnny's personality holds your interest even in the quiet moments as we learn more about the man himself and how he came to be so debonair and skilled. Overall, I would definitely recommend Dead Man Falling to fans of the existing series, and readers who adore classic crime and spy fiction that is both well written and utterly charming from cover to cover.

Contact Author -