Recommend this book:
The Pond
Tamera Lawrence
2011 Gold Medal
Kindle Edition
Check current price
Fiction - Mystery - General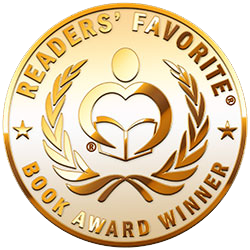 Reviewed by Fran L. for Readers' Favorite

Eight-year-old Carl Weber died for no reason. When his mom dropped him off at his friend Mike's house, the maid slammed the door in his face and left this poor child out in the cold. Hoping to find his way home, he decided to cut through what he thought was a frozen pond, only to meet a cold and frigid death. Twenty-five years later, when Mike Adams, his wife Donna, and seven-year-old daughter Kim move into his late mother's mansion, unexplainable things begin to happen leading back to Carl's death: things fall, break, and spill for no apparent reason, and the silence of the countryside is deafening. What is really behind his death and what is behind the unusual occurrences in this town?

Author Tamera Lawrence delivers an ending that is filled with strange and unusual surprises and a clever twist that you won't expect. Not only are the characters well defined, strong and believable, but they blend together creating a compelling, heartbreaking story. Great read for those who enjoy a good mystery.
Recommend this book:
Secret of The Sands
Rai Aren & Tavius E.
2009 Silver Medal
300 Pages
Check current price
Fiction - Mystery - General
Reviewed by Anne Boiling for Readers' Favorite

The setting is both ancient and modern Egypt.

Authors Rai Aren and Travius E. bring the ancient past to life. Secret of The Sands is a fast paced adventure reminding me of The Indiana Jones Series. The authors successfully weave the past and present together playing out two stories at once. In the past, we watch the story of King Traeus and Queen Axiana unfolds. There is strife in Traeus' kingdom. He builds a secret chamber under the Sphinx to hide a powerful machine that he hopes will help his people.

In the present Archeology students, Mitch and Alex discover a box hidden in a secret chamber under the Sphinx. The box contains two scrolls and a metal unknown to humankind but predating the iron age. They more they learn the more they question.

This is my kind of book. Please, please make a continuing series and a movie! The authors are extremely talented. I cannot praise this book enough. Fast paced, page turner, character development, fascinating plot….what more could I ask for..
Contact Author -