The Bone Yard
A Body Farm Novel
Jefferson Bass
2012 Bronze Medal
Kindle Edition
Check current price
Fiction - Mystery - General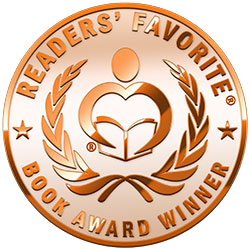 Reviewed By Terri Tumlin for Readers' Favorite

This novel starts with a lie which skillfully snares the reader unfamiliar with Jefferson Bass's other books. Well done. Then on to Angie St. Claire, a forensic analyst from Florida, who is taking a professional course from Dr. Bill Brockton at the National Forensic Academy. Before she can complete the course, however, she is called home when her sister dies. Shortly thereafter, she calls Dr. Brockton for help. Her sister's death has been ruled a suicide and she is sure it is murder. Dr. Brockton agrees to go to Florida to see what he can do. While there, he is shown a skull and asked for his opinion on the type of individual the skull belonged to and how this person died. That request leads him into a twisted story of brutality and murder that played out over decades in a reform school for boys in the Florida Panhandle. The story, however, doesn't stay in the past. A modern murder may be related and other dangers lurk on Brockton's journey to find justice for the dead — recent and from long ago.

"The Bone Yard" is a marvelous story with a clear but complex plot overlying a fascinating introduction to the work of a forensic anthropologist. The characters are well-drawn, the pacing keeps you turning the pages and the secrets are unraveled in a manner that at once keeps the reader guessing and when revealed are completely anticipated. This is one of those novels that make the reader feel that they have actually journeyed into a real world that is outside their experience. I highly recommend it.
Deadly Pleasures
Mary Firmin
2012 Gold Medal
Kindle Edition
Check current price
Fiction - Mystery - General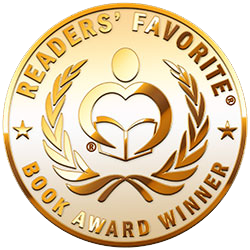 Reviewed By Kristie Ingerto for Readers' Favorite

Mary Firmin's debut novel "Deadly Pleasures" will draw you in by the cover and keep you hooked when you begin reading the story! Megan is on the search for "Mr. Right" as she is dealing with a broken engagement and her three best friends are looking for some fun as they have had enough of infidelity in their own marriages. This leads to these four women hiring a "boytoy" to share; however, the man they hire, Michael, is a suspect of a string of murders that have taken place including the murder of Megan's neighbor. As these women spend time with Michael, they find themselves involved in the investigation as well and also the main detective on the case who immediately captures Megan's interest. What began as a month of fun for these four women quickly turns into a deadly and dangerous adventure.

I really enjoyed Firmin's writing style as the story flowed so nicely and yet was filled with vivid descriptions. I felt as if I became a part of the story while reading and was "one of the girls" as I would empathize with them and also laugh along with them throughout their adventures. Matt, the detective, quickly won me over as well and I enjoyed the interactions between him and Megan and the relationship that develops between them. There is a nice balance between romance and mystery making this a great read. I always enjoy a good mystery and I am looking forward to more of Firmin's books as this is one of the best mysteries I have read!
Two Graves
A Kesle City Homicide Novel
D.A. Graystone
2012 Finalist
Kindle Edition
Check current price
Fiction - Mystery - General
Reviewed By Brenda Casto for Readers' Favorite

For me a sign of a great author is one who is able to evoke compassion and sympathy when normally there might be none, and that's just what the author does for me in this story. He creates a serial killer who I actually felt sorry for, a serial killer that the newspaper labeled the Southside Slasher, but who I kept thinking of as the accidental killer. Even though that first killing was quite by accident once he experiences the power he feels after a kill there is no turning back!

Preston Peterson was one of those people who was always picked on and bullied all through school, not to mention he had a lousy home life. Once he reaches adulthood he is still a target, so one night while walking home, a thug stops him and the thug is accidentally killed. While the killing was an accident what Preston did to the body certainly wasn't, and the sense of power he felt makes him want to kill the ones who bullied him in school. The only problem is he has been out of high school for several years and those people don't look the same, but he comes up with a solution for that as well. Gregg Mann, an overweight, Pepsi drinking detective is assigned to the case and struggles to figure out who might be committing the killings. With the mayor breathing down his neck and the killings becoming more brutal, will he ever get a lead in the case?

This book was a bit different because the author lets us know who the killer is from the get go, but even with this information it still kept me on the edge of my seat wondering what would happen next. Often the crime scenes are described in vivid detail, but this added to the story, allowing the reader to actually see the hate and anger burning inside of Preston, and also to see how his madness progressed. It was interesting how the author allowed Preston to share the stories of the bullies who tormented him, making me actually feel sorry for him. There were a couple of secondary stories that allude to dirty cops and mafia ties that kept the plot moving along at a very brisk pace.

If you're a fan of fast paced serial killer drama you're going to love this one!
Chasing Amanda
Melissa Foster
2011 Gold Medal
Kindle Edition
Check current price
Fiction - Mystery - General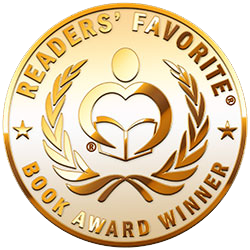 Reviewed By Lynette Fowlston for Readers' Favorite

Chasing Amanda by Melissa Foster is an amazing book of suspense and mystery with a touch of paranormal to it. While shopping, Molly Tanner saw a little girl screaming in the back of a car. The man with her said he was her father, and she didn't get what she wanted. Two days later the little girl was found murdered, and Molly was beside herself; she saw the abduction and ignored her premonitions. With her marriage on the rocks over this ordeal, Molly and her family moved to a small rural town. Now nine years later, it is happening all over again. When Tracey, a local girl, comes up missing, Molly refuses to ignore the event. As her clairvoyance kicks in, she is determined this time to find Tracey before anything happens to her. This will either strengthen her marriage, forcing her husband to believe in her, or will destroy it.

I found this book very hard to put down once I started reading. I kept trying to figure out who the kidnapper was, and just as I thought I had the puzzle solved, I'd discovered I was looking in the wrong direction. There are clues throughout the book pointing to several people, but the reader is never sure if they are chasing rabbits or if they have found an actual clue. We do discover the whole town has a secret and there is a surprise twist at the end to tie everything together. This amazing book will satisfy all those readers who love a good thriller. Chasing Amanda is the second book written by Melissa Foster, and like her first book, Megan's Way, is very hard to put down. The author is very versatile in her writing.
The Hounds of Samaria
Nigel Patten
2011 Bronze Medal
Kindle Edition
Check current price
Fiction - Mystery - General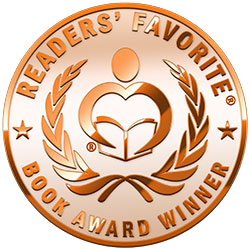 Reviewed By Fiona Ingram for Readers' Favorite

The Hounds of Samaria by Nigel Patten takes place in Crete during World War Two. George Ghikas has Greek ancestry, so the British army sends him behind enemy lines on occupied Crete with orders to organize partisan groups in the White Mountains. Before his posting, George had begun having strange dreams, almost hallucinations, about a dancing girl. These dreams continue upon his arrival in Crete. It appears that George was once the victim of a human sacrifice ceremony that took place in a restored Minoan temple located near his current base camp. The girl who has been haunting his dreams was the officiating priestess during the ancient sacrificial ceremony ... until the temple was destroyed by an earthquake. The past merges with the present until George almost commits suicide by reenacting the sacrificial ceremony from 3,600 years ago in the restored temple.

This book has an amazing sense of lyricism that draws the reader into a complex, yet finely woven plot. The author is a consummate wordsmith, whose eloquent and poetic descriptions paint a vivid picture for the reader, giving a sense of timelessness and a link to an ancient, bloody past. Given the nature of the plot, the author has included historical and mythological details to deepen the mystery surrounding George's recurring dreams. In counterpoint to George's experiences and discoveries as he delves into his obsession with Lamia, the dancing girl, are the experiences and impressions of Doctor Vassilis Iatros. The doctor became a monk when his wife was killed in a car accident. His obsession is to painstakingly restore the ancient Minoan temple on the island, the same temple featured in George's dreams. Both George and the doctor become increasingly aware of the power of the subconscious mind and its ability to transcend time and space.

The author uses an interesting technique by deftly introducing back story and other necessary details in a series of poignant memories to bring the reader and the characters to the moment in time when literally all hell breaks loose on the island. This is a wonderful book with a compelling story, a real page-turner.
The Pond
Tamera Lawrence
2011 Gold Medal
Kindle Edition
Check current price
Fiction - Mystery - General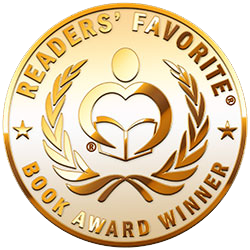 Reviewed By Fran L. for Readers' Favorite

Eight-year-old Carl Weber died for no reason. When his mom dropped him off at his friend Mike's house, the maid slammed the door in his face and left this poor child out in the cold. Hoping to find his way home, he decided to cut through what he thought was a frozen pond, only to meet a cold and frigid death. Twenty-five years later, when Mike Adams, his wife Donna, and seven-year-old daughter Kim move into his late mother's mansion, unexplainable things begin to happen leading back to Carl's death: things fall, break, and spill for no apparent reason, and the silence of the countryside is deafening. What is really behind his death and what is behind the unusual occurrences in this town?

Author Tamera Lawrence delivers an ending that is filled with strange and unusual surprises and a clever twist that you won't expect. Not only are the characters well defined, strong and believable, but they blend together creating a compelling, heartbreaking story. Great read for those who enjoy a good mystery.
Secret of The Sands
Rai Aren & Tavius E.
2009 Silver Medal
Kindle Edition
Check current price
Fiction - Mystery - General
Reviewed By Anne Boiling for Readers' Favorite

The setting is both ancient and modern Egypt.

Authors Rai Aren and Travius E. bring the ancient past to life. Secret of The Sands is a fast paced adventure reminding me of The Indiana Jones Series. The authors successfully weave the past and present together playing out two stories at once. In the past, we watch the story of King Traeus and Queen Axiana unfolds. There is strife in Traeus' kingdom. He builds a secret chamber under the Sphinx to hide a powerful machine that he hopes will help his people.

In the present Archeology students, Mitch and Alex discover a box hidden in a secret chamber under the Sphinx. The box contains two scrolls and a metal unknown to humankind but predating the iron age. They more they learn the more they question.

This is my kind of book. Please, please make a continuing series and a movie! The authors are extremely talented. I cannot praise this book enough. Fast paced, page turner, character development, fascinating plot….what more could I ask for..
Contact Author -