A Child is Torn
Innocence Lost
Dawn Kopman Whidden
2014 Silver Medal
254 Pages
Check current price
Fiction - Mystery - General
Reviewed by Bil Howard for Readers' Favorite

Are we a product of nature or nurture? Was Brad a product of abuse or that of an evil seed, born to kill? In A Child is Torn; Innocence Lost, by Dawn Kopman Whidden, Dr Hope Rubin is sent in to evaluate and treat a child who has just confessed to the brutal bludgeoning of his mother and father. The ten-year-old seems normal and calm while playing Super Mario, but he is covered with blood and Officer Marty Keal isn't certain whether the boy is telling the truth about what happened or leading them on a wild goose chase. The boy's father, Evan Madison, was a very dependable employee and his mother levelheaded as well. The investigators can find no shred of evidence to suggest that the child was ever mistreated, but something had to have set the boy off. Detective Jean Whitely makes it her mission to discover the facts. Is he telling the truth or covering up for someone? What is the truth about Brad?

A Child is Torn; Innocence Lost is a hair-raising thriller that digs into the origins of the motivation for murder. Dawn Kopman Whidden has created a literary masterpiece that will send a chill down your spine every time you look at your child innocently playing a video game. Attempting to understand the evil that lurks about, driving even the cutest and most innocent toward brutal violence will have any reader scratching their head and looking over their shoulder. Suspenseful, thrilling, and masterfully developed; A Child is Torn; Innocence Lost will make the reader wonder if it is safe to go to bed at night.
Cache a Predator
M. Weidenbenner
2014 Gold Medal
264 Pages
Check current price
Fiction - Mystery - General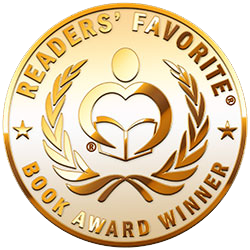 Reviewed by Lit Amri for Readers' Favorite

Officer Brett Reed is living his worst nightmare when his ex-wife, a drug addict, gains custody of five-year-old Quinn, his only child and daughter. Things continue to spiral downward when his ex-wife's irresponsibility causes little Quinn to be placed in a temporary foster home when she is found on the street by herself. Brett has to wait and hope that Child Protective Services will see him as the better parent for her. At the same time, he's working on a case where registered pedophiles are being attacked in a gruesome way. Written by M. Weidenbenner, Cache a Predator is a crime thriller about a father's love, justice, and the disturbed game played by a deranged vigilante.

Cache a Predator grabbed me from the very first chapter, as author M. Weidenbenner takes readers immediately into the unhinged predatory mind of a psychopath and a vigilante on a rampage for justice, attacking registered pedophiles. I am a fan of SVU, Bones, and Dexter, thus this novel is right up my alley. I love the unpredictable plot and the pacing is faultless. The characterization is the best I have read so far. You would definitely root for Brett in his efforts to get custody of his daughter Quinn, whilst reluctantly trying to respect the flawed justice system.

Mind-blowing from start to end, I finished my reading in just one sitting. I highly recommended Cache a Predator to any readers who are looking for a new, excellent crime novel that is heartrending and thought-provoking as well.
Wherefore Art Thou, Jane?
A Pate and Faircloth Novel
Jean James and Mary James
2013 Gold Medal
176 Pages
Check current price
Fiction - Mystery - General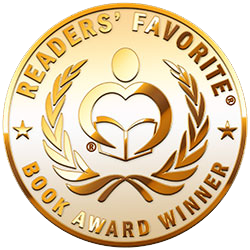 Reviewed by Dr. Oliva Dsouza for Readers' Favorite

Jane Pate is a woman with a mission. Determined, strong and focused on what she does, she is a fiercely independent person whose choice of profession is as unusual as she is. Other than being a snake catcher, she also doubles up as a writer who has an annoyingly handsome and "gets on your nerves with his audacity" publisher called Reginald Faircloth. When both put their heads together to solve the secret behind the secret marijuana plantation coming up on Reginald's land, sparks begin to fly all over the place. As the mystery deepens and begins to unravel, the plot takes various interesting twists and turns to finally reveal the truth and leave you wanting more.

"Totally unputdownable" is how I would rate his book. It is one of those rare books nowadays that one would want to read from start to finish in one go. Jane and her spirit grow on you and her struggle to find her own space and survive are heartwarming. Reginald with his endearingly straightforward personality and intelligence is an exceptionally well fleshed-out character. Their partnership is perfect and the situations the unlikely duo finds themselves in are hilarious and at the same time dangerous.

Are they going to solve the puzzle or just end up getting pulled deeper into the vortex of crime? Is Jane going to go her own way after marrying her fiancée Cody or fall for the high and mighty Reginald? Does she actually dislike him as much as she thinks she does? Read on and you will be surprised. An excellent read for the wonderful thrills and subtle romance in the plot. "Wherefore Art Thou, Jane?" by Jean James and Mary James is a book you should put on your "must read" list.
Rules of Crime
A Detective Jackson Mystery
L.J. Sellers
2013 Bronze Medal
Kindle Edition
Check current price
Fiction - Mystery - General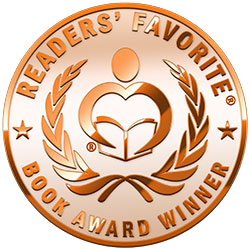 Reviewed by Jack Quick for Readers' Favorite

Another outstanding police procedural from L J Sellers featuring detective Wade Jackson and his cohorts of the Eugene, Oregon Police Department. This time it is personal as Jackson's ex-wife, Renee, is missing. Jackson suspects that alcoholic Renee has climbed back inside the bottle that destroyed their marriage. But the truth is far worse: kidnappers have snatched Renee and are now demanding ransom from her wealthy fiancé. In the meantime, Jackson's protégé, Detective Lara Evans, is working on a seemingly unrelated case involving a battered coed and a whispered rumor of a secret sorority. Add in Eugene's new FBI liaison, Agent Carla River, (formerly Carl) and you have all the main characters hard at work to save lives and bring the perps to justice. On top of all the other stress elements Jackson is trying to shield his teenage daughter from the worst of the situations.

Ms. Sellers has done an outstanding job of developing Detective Jackson in his previous books, so it is easy to quickly get into the story. Those who haven't read the previous books in the series can also enjoy this one on its own merit, but I would encourage the serious reader to go back and read the earlier books for maximum enjoyment. In addition to great characters and a delightfully twisty plot, Ms. Sellers makes you feel the nuances of living in Oregon with her detailed descriptions of the scenery and the weather. I still miss Ed McBain, but Ms. Sellers has now become my go-to for solid police procedurals.
A Wicked Thing
Michael Kasenow
2013 Honorable Mention
364 Pages
Check current price
Fiction - Mystery - General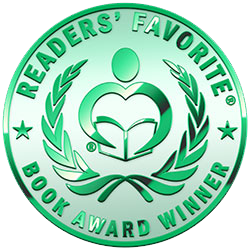 Reviewed by Jack Magnus for Readers' Favorite

"A Wicked Thing" is set in the town of St. Martins in New Brunswick on the shores of Fundy Bay. The bay is ever-present, washing in and out in tides throughout the action in this paranormal thriller. Gwen and Stephen Burns have lived there all their lives and are at home with the tides. Gwen is sensitive to spirits, which she sees in the mist that comes in off the water. The Burns are realtors and own the two Victorians that perch besides theirs on the sands. One is rented to Kaitlyn, a young nurse who is escaping a bad marriage and the other, which was vacant and in need of maintenance, is let to Jonathan, a lost soul whose loss of his wife and two sons has left him in a stupor. He wakes up on the beach with no knowledge of who or where he is, and an elderly gentleman sends him on to Gwen. He settles into the vacant house, once owned by Mary McLaughlin, who Gwen claims haunts it. Meanwhile, Gwen's brother, a policeman, is involved in a manhunt for a sadistic killer.

Michael Kasenow's "A Wicked Thing" is a lovely and haunting novel that lingers in your mind long after you have read the last few lines. There is action and thrills enough to keep the most jaded reader involved, but there is also lyrical, descriptive prose that you'll want to read out loud -- and then read again. There is a compelling ghost story entwined with a crime thriller, and both are set against the timeless backdrop of the water and the wilderness. This is a truly amazing piece of literature, and one that I am very glad to have read.
Too Dark to Sleep
Dianne Gallagher
2013 Honorable Mention
390 Pages
Check current price
Fiction - Mystery - General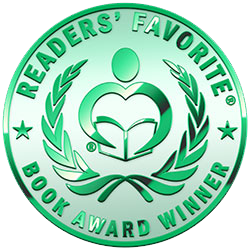 Reviewed by Alice DiNizo for Readers' Favorite

One-time crackerjack Chicago police detective, Maggie Quinn, is on permanent leave from the force and is plagued by nightmares. She dreams that she discovers the body of a young woman who has been strangled and her torso sliced. In this same dream, a man in a blue jacket throws Maggie to the ground in a nearby alley as she reaches out to catch him. Maggie is watched over day and night by Antoine Rayney, a no-nonsense male nurse, hired by Maggie's father, Patrick, a powerful man with strong Chicago mob connections who is serving a life sentence in Joliet prison but is still protected and helped by the "Outfit". Maggie's little daughter Erin died two years ago after a botched cardiac surgery and Maggie's attempt at slashing her arms after this sent her to a psychiatric hospital. Estranged, unfaithful husband Richard Freedman bribes people as he hopes to grow rich from divorcing Maggie.

Maggie has good friends in the Chicago Police Department and Captain Tierney hires her as a consultant to work with new police Detective Nick Dublowski, as they investigate who might be the serial killer who is strangling young women, slicing their torsos, and stealing their jewelry. Will Maggie and Nick succeed in finding the killer?

"Too Dark to Sleep" is a brilliant, well-written novel of how police can sometimes fail in their efforts to catch a bright killer who has money and connections. Maggie Quinn is an incredible main character, multifaceted and strong despite setback after setback. Her partner, Detective Nick Dublowski, and her friends, Antoine Rayney, Medical Examiner Harley, Captain Tierney and all the other characters are all well-developed. This riveting story tells of Maggie's battles with a brilliant "bad guy" and with the darkness that threatens her after her breakdown. The suspense in this story is first-rate from its opening pages to the story's conclusion and makes "Too Dark to Sleep" a spine-tingling book that readers everywhere will adore.
Matinicus
An Island Mystery
Darcy Scott
2013 Silver Medal
Kindle Edition
Check current price
Fiction - Mystery - General
Reviewed by Jed Power for Readers' Favorite

It would be unpleasant if I had to say much negative points about a novel whose protagonist drinks my brand of beer. Fortunately, I don't have to worry about that. "Matinicus: An Island Mystery" by Darcy Scott, that spans generations, makes it unnecessary. Gil Hodges, a botanist and teacher, returns to a small island off the coast of Maine which had been home to one of his students now deceased. Immediately, dead bodies start popping up faster than a high tide among the clannish island inhabitants. At the same time Gil stumbles across a 200 year old diary with strange contents that seem to mimic the murderous events he finds himself involved in now. Toss in a beautiful nymph with an expensive sailboat and a recently deceased husband, a 15 year old motherless teen with her own secrets, a poltergeist bent on giving Gil assistance and an island cast of...well, characters. Very colorful characters indeed. It all adds up to a great read.

When I first read paranormal content and read that sections of the novel took place 200 years ago, I was wary, neither being my cup of tea. But there was no need for worry. The paranormal is minimal, necessary to the story and surprisingly, for me, quite enjoyable. Again surprisingly, I found the chapters that took place in the days of the early inhabitants of the island just as engrossing and just as chilling as those concerning their modern day descendants. Ms. Darcy paints a fine portrait of island life, in both time periods. She creates characters who are just that--characters, very secretive and dangerous characters. And quite believable. Can I use cliches? Sure I can. "Matinicus: An Island Mystery" is a real page turner. And, oh yeah, pass the popcorn, please.
Dying for Justice
A Detective Jackson Mystery/Thriller
L.J. Sellers
2012 Silver Medal
314 Pages
Check current price
Fiction - Mystery - General
Reviewed by Jean Brickell for Readers' Favorite

"Dying for Justice" features Wade Jackson as the lead detective in what turns out to be an old case that involves the murder of Jackson's mother and father and where new information is found. The man who was accused of the crime and who is serving a life sentence for the crime believably recants. That leads to the case being reopened. The other case is that of a young woman who has been in a coma for two years and wakes up and names another police officer as the person who tried to kill her. This is the rogue police officer, Gary Bakker, who seems to be involved in some other shady and mean stuff as well. Bakker has friends on the force that are ready to cover for him. There seems to be some reason to doubt her story. Wade Jackson and his partner, Lara Evans, have their hands full with the two cases and the drama intensifies.

This is a book that will surely keep your interest. The pace is quick and the twist and turns and surprises don't stop. There is never a dull page to slow things down. L.J. Sellers has done it again with the book "Dying for Justice". In it she has written a first rate murder mystery. I had no idea till the end who the bad person was! Interesting characters, a unique plot, and first rate police officers make it a memorable story. The author has given us again a first rate read that will hold your interest till the very end.
Olive Park
C. J. Booth
2012 Honorable Mention
354 Pages
Check current price
Fiction - Mystery - General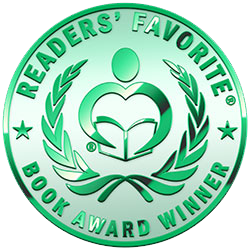 Reviewed by Alice DiNizo for Readers' Favorite

"M" and his six year old sister Jessie are taken in by their aunt Janey after their father beats their mother to death and "M" then kills their father. Aunt Janey lives in a traiter park in a rundown area near Sacramento, California, called Olive Park. When Janey works, nearby neighbor and fortune teller, Ruby Rendell, watches over "M" and Jessie. Meanwhile, the Sacramento Police Department is reinforcing its Cold Case division with detectives Stan Wyld and Jake Steiner, along with newcomer Mallory Dimante. Stan, Jake, and Mallory are checking out the brutal killings of three children, Joey, Karen and Phillip, who were tortured and then buried alive. They review closely all the evidence and the notes from this cold case of 1997 and find ties to a Rendell Carnival. Could Ruby the fortune teller be tied into this old case? She has posters of the carnival in her trailor.

"Olive Park" is a highly suspenseful story that takes the reader back in time to unsolved child murders and then forward to present times as it also covers "M" and Jessie's lives as orphaned brother and sister recovering from terrible trauma. The characters are three-dimensional and totally believable. For instance, "M" is a wise-mouthed young teen who does not sit around and wait for things to happen and Mallory Dimante offends Stan and Jake at every turn. With heightened suspense that is developed brilliantly, the sociopathic child killer is discovered before more children turn up missing and then dead. With brilliant plot and brilliant delivery, "Olive Park" must belong at the top of reading lists everywhere.
The Bone Yard
A Body Farm Novel
Jefferson Bass
2012 Bronze Medal
Kindle Edition
Check current price
Fiction - Mystery - General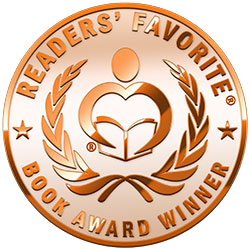 Reviewed by Terri Tumlin for Readers' Favorite

This novel starts with a lie which skillfully snares the reader unfamiliar with Jefferson Bass's other books. Well done. Then on to Angie St. Claire, a forensic analyst from Florida, who is taking a professional course from Dr. Bill Brockton at the National Forensic Academy. Before she can complete the course, however, she is called home when her sister dies. Shortly thereafter, she calls Dr. Brockton for help. Her sister's death has been ruled a suicide and she is sure it is murder. Dr. Brockton agrees to go to Florida to see what he can do. While there, he is shown a skull and asked for his opinion on the type of individual the skull belonged to and how this person died. That request leads him into a twisted story of brutality and murder that played out over decades in a reform school for boys in the Florida Panhandle. The story, however, doesn't stay in the past. A modern murder may be related and other dangers lurk on Brockton's journey to find justice for the dead — recent and from long ago.

"The Bone Yard" is a marvelous story with a clear but complex plot overlying a fascinating introduction to the work of a forensic anthropologist. The characters are well-drawn, the pacing keeps you turning the pages and the secrets are unraveled in a manner that at once keeps the reader guessing and when revealed are completely anticipated. This is one of those novels that make the reader feel that they have actually journeyed into a real world that is outside their experience. I highly recommend it.
Contact Author -