Madness and Murder
Jackson Mystery Series Book 1
Jenny Hilborne
2016 Honorable Mention
288 Pages
Check current price
Fiction - Mystery - General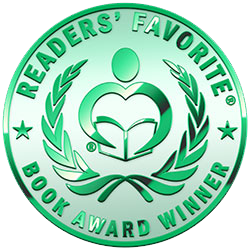 Reviewed by Tracy Slowiak for Readers' Favorite

In an engaging and exciting read, one in which the reader will find themselves continuing to turn the pages until the very end, author Jenny Hilborne presents us with Madness and Murder, the first book in the Jackson Mystery Series. Follow the stories of Detective Mac Jackson as he is on a desperate hunt for a murderer, and of Jessica Croft, a young woman who's moved to San Francisco to escape from her past and her family. When Jessica becomes the target of the serial killer on the loose, and the frustrated detective considers using her as bait to catch him, they both realize that they might have to put everything on the line to be free from this madman once and for all.

I very much enjoyed Madness and Murder. Author Jenny Hilborne has done a wonderful job in developing characters that the reader will truly connect with and relate to. Her skills at describing scenarios and environments are second to none, and the storyline flows easily and quickly. Any reader who enjoys mysteries, suspense, thrillers, or stories about people coming from a difficult background and attempting to triumph will love Madness and Murder. This was the first book that I've read by author Jenny Hilborne, but it certainly won't be the last. I will be sure to pick up the following books in this series as soon as I can, and I certainly hope that the author is hard at work on her next novel even as we speak.
The Advocate
The Advocate Series, Book 1
Teresa Burrell
2016 Honorable Mention
294 Pages
Check current price
Fiction - Mystery - General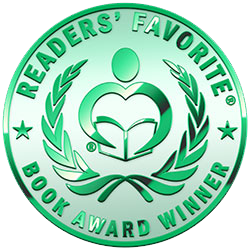 Reviewed by Jack Magnus for Readers' Favorite

The Advocate: The Advocate Series, Book One is a legal thriller written by Teresa Burrell. Sabre Brown is an attorney who specializes in Family Law in San Diego. She and her close friend, Bob, have worked a number of cases before the Juvenile Division of the San Diego Superior Court. The latest case they've encountered concerns a domestic violence matter involving Gaylord Murdock, an aristocratic Southern man, and Peggy Smith, his heavily pregnant girlfriend. While she had, at first, claimed that Murdock had hit her, she later changed her story to conform with the one he was telling the authorities -- that she had fallen and hit her head. The custody of the two children living with the couple was at issue. Alexis, a ten-year-old, was the genetic daughter of Murdock and his wife, Elizabeth, who had disappeared some years before. The two-year-old boy, Jamie, was Peggy's son. Sabre is representing those two minors, and she's determined to find out a lot more about them before she'll be prepared to release them into either parent's custody.

Teresa Burrell's legal thriller is a suspenseful and well-written story based around a plot that grabs the reader and doesn't let go. Burrell's characters are so finely drawn and realistic that you can't help but get involved with their situations. Watching Sabre as she juggles her legal practice with her growing concern for the well-being of Alexis and Jamie, and her ongoing work with Carla, the girlfriend of her brother Rob who has become unstable since his disappearance, is a treat. While many novels, movies and television shows focus on law firms and larger practices, The Advocate gives the reader a good feel for the long hours, challenges and rewards that solo practice can bring. Burrell's story unwinds smoothly, and I enjoyed every minute I spent reading this authentic and very entertaining mystery/thriller. The Advocate is most highly recommended.
The Cardinal's Sin
Robert Lane
2016 Finalist
Kindle Edition
Check current price
Fiction - Mystery - General
Reviewed by JJ Phillips for Readers' Favorite

The Cardinal's Sin by Robert Lane is a thrilling mystery about hit men and known killers. Jake Travis is given an assignment to kill an assassin, known to dress as a cardinal, who targets Special Ops' family members. While on vacation with his girlfriend, Kathleen, Jake completes his mission. But when he returns home to Florida, he discovers he's made a mistake and killed the wrong man. Instead of the assassin, Jake killed a popular cardinal. He confesses to Kathleen, who distances herself from Jake when she learns what he really does for a living. Jake can't spend too much time worrying about what this means for his relationship with Kathleen because he has a job to finish -- killing the real assassin before he strikes again. Jake also contemplates what happened between him and the cardinal he did kill, and why he didn't put up more of a struggle if he wasn't the true assassin.

The Cardinal's Sin is a fun thriller and espionage type story that fans of this genre will really enjoy. Robert Lane has good writing skills. His descriptive passages were very accurate and read authentically. The story's location was well described. You could feel the author is comfortable with the Florida setting. Robert Lane was also well researched on religious doctrine and the dirty secrets behind the life of a criminal. The storyline was unique and I thought quite engaging. I didn't want to put the book down!
The Colossus
Ranjini Iyer
2016 Silver Medal
Kindle Edition
Check current price
Fiction - Mystery - General
Reviewed by Tracy A. Fischer for Readers' Favorite

In a wonderful and exciting new mystery from debut author Ranjini Iyer, The Colossus, readers will follow caterer Maxine (Max) Rosen as she stumbles upon a mysterious coded document of her father's, which seems to be a link to the Nazis, pharmaceuticals and medical research. Max has been haunted by her father's alcoholism and eventual suicide, and wonders if this coded message might be the key to figuring the enigmatic man out. But when she realizes that she and the rest of her family might still be at risk, and that much more is at stake than a simple interest in what her father's issues may have been, well, that's when the action really starts.

I loved this book. Loved it. I could probably end this review right there, but I don't think that would do justice to The Colossus or the fantastic new author Ranjini Iyer. Combining mystery with historical fiction, author Iyer does a fantastic job of bringing in both history from WWII and ancient India in a modern day tale of intrigue. She also creates characters that the reader will truly care about, exciting scenarios, and such vivid scenes that you will feel as if you are actually there. If those skills aren't the hallmark of a fantastic author, I'm not sure what is. The Colossus would be enjoyed by any reader who loves mysteries, historical fiction, or just a plain great book of fiction. I am pleased to recommend this book, and am so looking forward to seeing what author Ranjini Iyer has in store for her readers next.
The Fog Seller
A San Francisco Mystery
Don Daglow
2016 Gold Medal
Kindle Edition
Check current price
Fiction - Mystery - General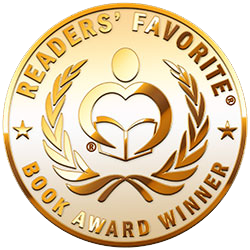 Reviewed by Benjamin Ookami for Readers' Favorite

Some crimes cannot be solved by the police alone. Don Daglow's mystery novel, The Fog Seller: A San Francisco Mystery, takes the police, for the most part, out of the equation. The murder of an actress and a man who sought to save the homes of many seniors and people with low-income jobs is quite the puzzler. The number of suspects is in high contrast with the number of answers. Captain Kreitzer aims to solve this murder in quite an unusual way: by letting the suspects do all the work for him. One of his suspects is a man named Steve Ondelle, a man who only talks in the present tense and who is "not good with questions." Only time will tell if Captain Kreitzer's plan will work.

Steve has five journals that he allows a woman (as well as the reader) to read. Steve is a shy human being who gets freaked out when people ask him certain questions. The author's portrayal of him was very believable. I liked the fact that Steve had a roommate named Liam who was his direct opposite. What makes Liam even cooler is that he can make a vial of San Francisco fog look like a delicious ice cream cone. The characters in this novel are absolutely amazing. Steve's reasons for solving the double murder are to get his friend Luis's job back and prove his innocence. The real identity of the killer isn't too obvious, so it's quite interesting to find out what the end result will be.
The Girl in Black Pajamas
Chris Birdy
2015 Finalist
288 Pages
Check current price
Fiction - Mystery - General
Reviewed by Michelle Stanley for Readers' Favorite

The Girl in Black Pajamas is a mystery by Chris Birdy. Bogie McGruder and Rose Jones are partners of R&B Investigations. When Tommy, an employee, is shot and his laptop disappears, they discover a hacker is trying to infiltrate their network. Rose's uncle Walter, a master hacker, assists them in tracking the source. While improving firewalls, they unearth a few murders that lead to the perpetrator whose current motives will devastate the financial institutions. Bogie also has other problems as his chatty, highly intelligent four-year-old daughter, Isabella, is determined to learn the Five-Point-Palm-Exploding-Heart technique she saw in Kill Bill Volume 2; and family members become entangled in a sex scandal that could ruin many lives, including law enforcement officers of the Palm Beach Sheriff's Office.

The Girl in Black Pajamas by Chris Birdy has a wonderful theme with interesting characters such as Isabella, who made my reading a delight. I liked the first few pages which started off with a bit of action. Chris Birdy developed a story that was not only suspenseful, but amusing too. It entailed a lot of good emotional drama taking place and the characters were so different from each other. The author showed how Bogie dealt with the numerous problems he encountered, while trying to keep his family together. He also focused on other persons who added spice to the story with their conversations and actions. I was entertained by The Girl in Black Pajamas and think it is a book worth reading.
Hot Chocolate
Book 1 of the Alcott Family Adventures
Dawn Greenfield Ireland
2015 Finalist
340 Pages
Check current price
Fiction - Mystery - General
Reviewed by Anne-Marie Reynolds for Readers' Favorite

Hot Chocolate: Book 1 of the Alcott Family Adventures is written by Dawn Greenfield Ireland. The Alcott sisters are the heiresses to an enormous chocolate empire. Their father is under the care of Dorothea and a nurse called Bambi. However, Dorothea has decided that he needs more care and they agree to move him to an assisted living home, giving his nurse a handsome payoff. That isn't enough for Bambi's husband though, who decides to bring a lawsuit against the family. The Alcott sisters are well known and well liked and they also have the money to hire a good lawyer. But is their money and standing enough to have the case dismissed? Or will the situation take another, more sinister turn?

Hot Chocolate: Book 1 of the Alcott Family Adventures by Dawn Greenfield Ireland is a delightful story with characters that are bright and colorful. Ms. Ireland has written a well-crafted story with a great plot, one that you think you have figured out. We know all the characters – or at least we think we do - but then something else happens that turns the story on its head. I found myself thoroughly engrossed in this story; it was a real page-turner, one of those that you just have to keep on reading to see what's going to happen next. The book moved along at a nice pace and the characters were extremely well written and matched to the story. And let's not forget the recipes included at the end of the book, the recipes of some of the wonderful meals that the sisters enjoy throughout the story – a very nice touch. Really looking forward to reading book 2 in this series.
Cicero's Dead
Patrick H. Moore
2015 Finalist
Kindle Edition
Check current price
Fiction - Mystery - General
Reviewed by Jack Magnus for Readers' Favorite

Cicero's Dead is a hard-boiled detective mystery written by Patrick H. Moore. Nick Crane is a private investigator working from his home in the hills outside Los Angeles. He's been hired by Jade Lamont, a young heiress, who's been unable to reach her brother, Richard. Jade's father, Cicero, was killed in a hit-and-run accident, and her mother committed suicide not long thereafter. Richard's all Jade has, and it's been three weeks since she's spoken to him. Jade suggests that Nick start by speaking with Ron Cera, one of Richard's friends and Jade's former lover. Ron is frightened and getting ready to leave town. He tells Nick that Richard's gotten involved with Arnold Clipper, a psychotic sadist, who has given Ron 48 hours to help them find Jade.

Patrick H. Moore's detective story, Cicero's Dead, is exciting and fast-paced. Nick Crane is the perfect hard-boiled detective even if he does come with a wife and young daughter. Moore makes this detective story come alive with his characterizations of this iconic private eye and his crew: Audrey, Bobby and Brad. The plot is finely drawn and filled with action and suspense. I particularly enjoyed watching Nick's team working together and planning strategies, especially those scenes where they're based out of Bobby's house, complete with electrified fencing and pet goats. Bobby is a Vietnam vet suffering from PTSD, and Moore's coverage of Bobby and Nick's working partnership is inspired. There are also some marvelous scenes where Nick gets into it with some police detectives who are itching to blame him for something, but can't seem to get it right. I had so much fun reading Cicero's Dead. It's first-rate hard-boiled detective fiction, and it's most highly recommended.
The Girl in White Pajamas
Chris Birdy
2015 Honorable Mention
426 Pages
Check current price
Fiction - Mystery - General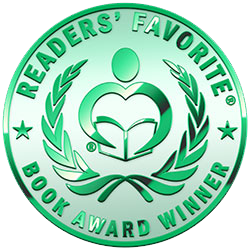 Reviewed by Anne-Marie Reynolds for Readers' Favorite

The Girl in White Pajamas by Chris Birdy is a story of love, lies, and deception. Bogie McGruder receives word that his brother, Officer Bud of the Boston PD, has been shot dead. He returns for the funeral, hoping to catch a glimpse of Bailey, his ex-lover, and his daughter Isabella whom he has never met, before flying home. Things never go according to plan, though. Bailey contacts Bogie, looking for protection because she believes someone is hunting her down to kill her. Bogie finally gets to meet his love child and discovers that he never stopped loving her mother. What should have been a simple job of protecting Bailey turns sour when he gets dragged into the Boston PD's investigation into his brother's murder, despite his best efforts to stay out of it. Isabella, a little girl who has an obsession with martial arts, seems to be the only pure person in a world filled with liars and deceivers.

The Girl in White Pajamas by Chris Birdy was a well written novel that has obviously been researched. The characters fit the storyline and I found it to be one of those stories that, although it didn't grab you from the first, it slowly drew you in, like a spider catching its prey. I soon found it was hard to put down, needing to know what was next, and eventually I was so embroiled in the plot that it was impossible to put it down without wondering how the story would end. Great story, I'm very impressed.
The Clock Strikes Midnight
Joan C Curtis
2015 Honorable Mention
Kindle Edition
Check current price
Fiction - Mystery - General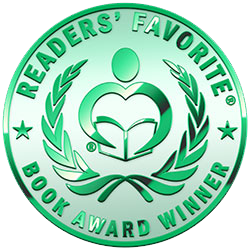 Reviewed by Jeffrey Brooke-Stewart for Readers' Favorite

With The Clock Strikes Midnight, Joan Curtis has written a true page-turner. The plot follows a successful business woman named Janie as she takes a journey back over her life. The diagnosis of terminal cancer (given on the opening page, so no plot spoiler there) rouses Janie's determination to take care of an unfinished issue from an early period in her life. The story begins in Savannah, Georgia, but quickly moves to Atlanta where the author deftly describes the contrasts of various parts of that city.

Joan Curtis takes the reader through Janie's life story and that of the previous generation. The characters of her family and friends are developed with sensitivity, even though some of them are very unattractive. Central to the plot is an understanding of Janie's family - her mother, step-father and her sister, in particular.

In the process, the author describes Janie's determination and her progress towards settling the old issue before the cancer causes her death. Exactly what that issue is does not become clear until the final pages. But it becomes obvious that it involves the murder of Janie's mother by her step-father, Ralph. Ralph's plea of innocence only adds to the uncertainty and suspense.

On a number of occasions, the reader may anticipate the ending, but each time a new variable is introduced to maintain the uncertainty and tension! The result is a fast-moving suspense-filled yarn. Those who like a good mystery story will enjoy this book.
Contact Author -