Solo Vietnam
Flying Solo Series
Jeanette Vaughan
2014 Honorable Mention
266 Pages
Check current price
Fiction - Military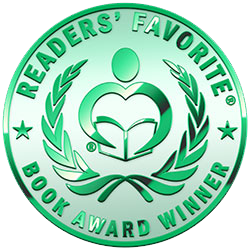 Reviewed by Jack Magnus for Readers' Favorite

Solo Vietnam (Flying Solo Series) is a historical military novel written by Jeanette Vaughan. It takes place during the late 1960s on two fronts: New Orleans, Louisiana and Vietnam. Nora Broussard is a singer and pilot who survived a bad marriage to an abusive husband and is raising her children on her own. She'd like to have been involved as a pilot in Vietnam, but, unlike during WWII, women are not allowed to fly in any sort of military capacity during this conflict. When we first meet her, it's Fat Tuesday and everyone in New Orleans is happily participating in the last few hours of the mad partying except for Nora. It brings back all too well the surrender of her last baby for adoption. She was the love child of Nora and Steve Novak, a married man whose wife was very ill. Later that year, Nora decides that she can make a difference in Vietnam and volunteers her services to the USO. She commits to an 18-month contract as a USO club manager.

Jeanette Vaughan's military novel is a beautifully written and meticulously researched work, chronicling the Vietnam War from the perspectives of a USO worker, a pilot and a prisoner of war. It's a remarkable and gritty book that covers so many bases. Much of the story deals with pilots, their perspective of the war, and the dangers and challenges they met. There are some truly astounding descriptions of air battles in Solo Vietnam. Vaughan also brings to life the challenges and changes women faced during this time of transition, where their roles were slowly changing. She brings out little details like the rules that USO girls had to wear mini-skirts and were not allowed to wear slacks in their role of bringing comfort and home to the boys. Solo Vietnam is a marvelous historical novel and is highly recommended.
Code Name Sonny
K.E. Pottie
2014 Bronze Medal
202 Pages
Check current price
Fiction - Military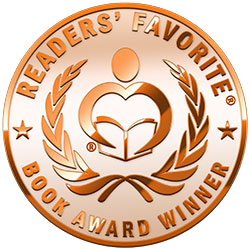 Reviewed by Alice DiNizo for Readers' Favorite

In 1940, General Charles DeGaulle sent a letter to his fellow Frenchmen urging them to resist the Nazis. And so began the famous French Resistance with its many unsung heroes. In the United States in 1944, teenage Joe and Raymond watch as the owner of the local Always Inn and Tavern is arrested as a Nazi spy with crates of ammunition found in his basement. Raymond is a prankster at school but Joe has a genius and has built a radio that blocked out the local radio station for hours. Now seventeen years of age, Joe is recruited to be a radio operator for a secret upcoming covert operation history now known as D-Day. He is flown to Scotland and then secreted into France by a Resistance hero known as Henri. He is coached to speak in perfect French, not the French Canadian spoken by his mother, and is taken to the basement of Henri's farmhouse where behind an old wine cellar lies a radio center for Allied communications. What lies ahead for Joe?

"Code Name Sonny" is a brilliantly written story of World War II and the valor of people in the French Resistance like Henri and young American men like Joe who grow into manhood overnight as they witness atrocities against innocent people. It is also a tale of modern day revenge carried out against deeds done long ago. Joe, or "Sonny" as his mother calls him, Joe's wife Claire, his son Jack and Jack's wife Emily, Henri, Marie and others from the time of World War II are totally believable. The suspense is first-rate as the plot unfolds to the story's end and will have the readers on the edge of their seats. "Code Name Sonny" should be on everyone's reading list as it is a remarkable, memorable book that will stay in people's minds for a long,long time.
The Gomorrah Principle
Rick DeStefanis
2014 Silver Medal
432 Pages
Check current price
Fiction - Military
Reviewed by Samantha Rivera for Readers' Favorite

In The Gomorrah Principle by Rick DeStefanis, Brady is a man on a mission, a mission to discover what happened to his best friend, the brother of the woman he loves. In order to accomplish his mission he'll have to go to the last place his friend is known to have been, Vietnam. But traveling to Vietnam during the war is harder than it might seem, unless you're part of the military. Lacey is certain that if Brady joins the military he'll die just like her brother, but that doesn't stop him from signing up. It's going to take all his skill to discover what happened to Duff without ending up the same way he did.

This book really opened my eyes to what happened during the Vietnam War and what the men who fought in it really went through. Brady was a very interesting character and seeing the way he changed throughout the course of this book made it more realistic; after all, no one can go through an entire war completely unscathed. Lacey is also a fun character who is trying to become someone new. She's really trying to grow and develop as a person but doesn't know how to do it. Throughout this book she definitely shows how women tend to become less naïve as they grow older. The Gomorrah Principle works for both of them and it's something that they will not forget any time soon. I know it's something I'll remember (and I've never been a hunter).
Contact Author -